A breakdown of each basketball recruiting class in the Pac-12 for 2019. 
The Pac-12 hauls in a batch of 5-star talent for 2019-20 season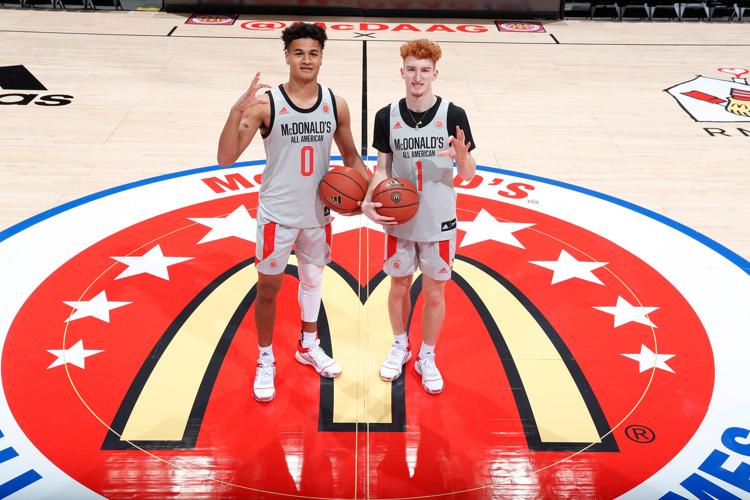 The Pac-12 last season was tamed down and only received three bids to the NCAA Tournament, but the 2019 recruits and potential first-round NBA Draft talent coming in could put the conference back on the map.
Unlike last season, Arizona head coach Sean Miller isn't scurrying to fill his roster, albeit the Wildcats finished in the top half of the Pac-12 recruiting rankings a year ago. 
Arizona's 2019 class consists of Josh Green, Nico Mannion, Zeke Nnaji, Christian Koloko, Terry Armstrong and grad transfer Max Hazzard. Since taking over in 2009, Miller has brought in 10 McDonald's All-Americans, including Mannion and Green. 
The Wildcats aren't the only class with top-shelf talent. Here are the latest Pac-12 basketball recruiting rankings.
(All figures and rankings according to 247Sports.)
1. Arizona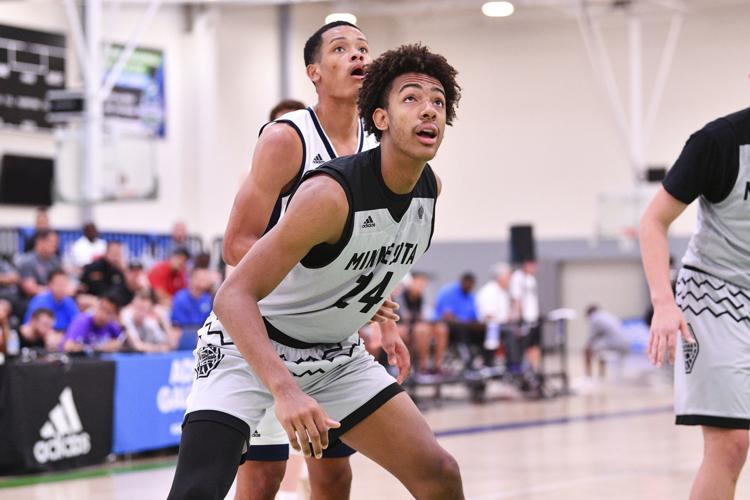 National rank: 3
Top commit: PG Nico Mannion, 6-3, 180, Phoenix, five stars
SF Josh Green, 6-6, 190, Australia, five stars
PF Zeke Nnaji, 6-11, 215, Hopkins, Minnesota, four stars
SG Terry Armstrong, 6-6, 185, Flint, Michigan, four stars
C Christian Koloko, 7-0, 195, Chatsworth, California, three stars
G Max Hazzard, 5-10, 165, Transfer (UC Irvine)
2. USC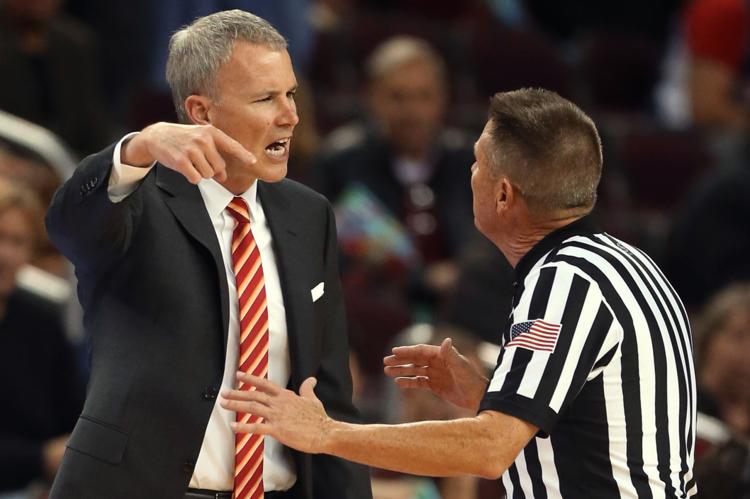 National rank: 6
Top commit: PF Isaiah Mobley, 6-9, 220, Temecula, California, five stars
C Onyeka Okongwu, 6-8, 235, Chino Hills, California, five stars
SF Max Agbonkpolo, 6-8, 180, Santa Margarita, California, four stars
PG Kyle Sturdivant, 6-3, 190, Norcross, Georgia, three stars
SG Drake London, 6-4, 200, Moorpark, California, three stars
PG Ethan Anderson, 6-1, 195, Los Angeles, three stars
PG Quinton Adlesh, 6-0, 190, Transfer (Columbia) 
3. Washington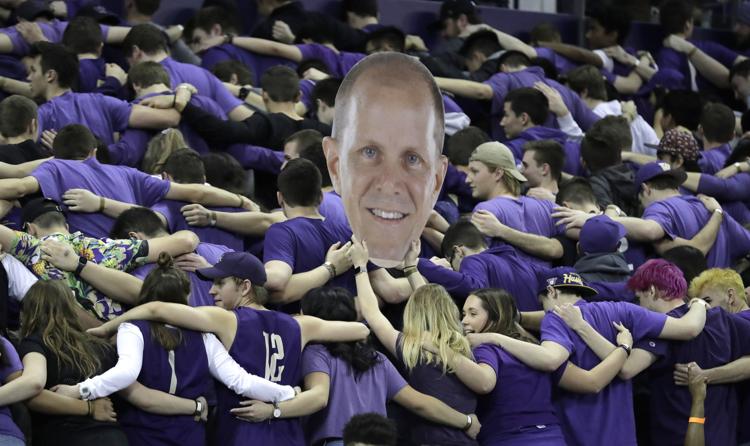 National rank: 10
Top commit: C Isaiah Stewart, 6-9, 245, La Porte, Indiana, five stars
PF Jaden McDaniels, 6-9, 185, Federal Way, Washington, five stars
SG RaeQuan Battle, 6-4, 175, Marysville, Washington, four stars
PG Marcus Tsohonis, 6-3, 170, Portland, Oregon, three stars
PG Quade Green, 6-1, 177, Transfer (Kentucky)
4. Oregon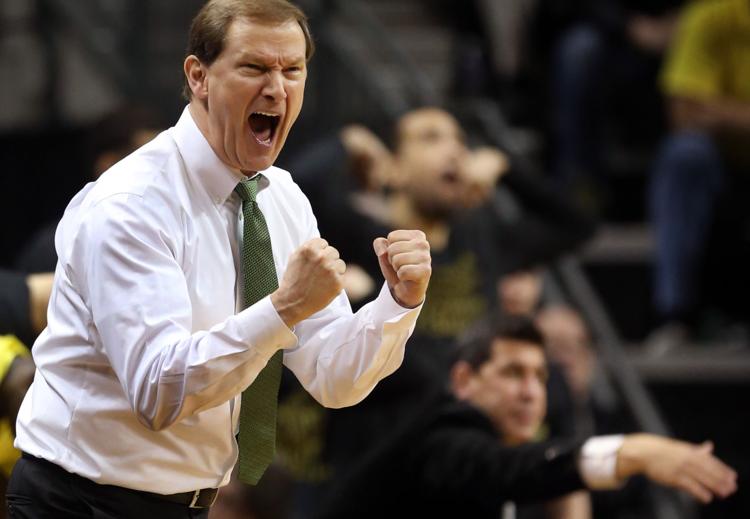 National rank: 10
Top commit: PF CJ Walker, 6-8, 200, Orlando, Florida, five stars
C Isaac Johnson, 6-11, 220, American Fork, Utah, four stars
PF Chandler Lawson, 6-8, 205, Memphis, Tennessee, four stars
SG Chris Duarte, 6-5, 175, Niceville, Florida, three stars
5. ASU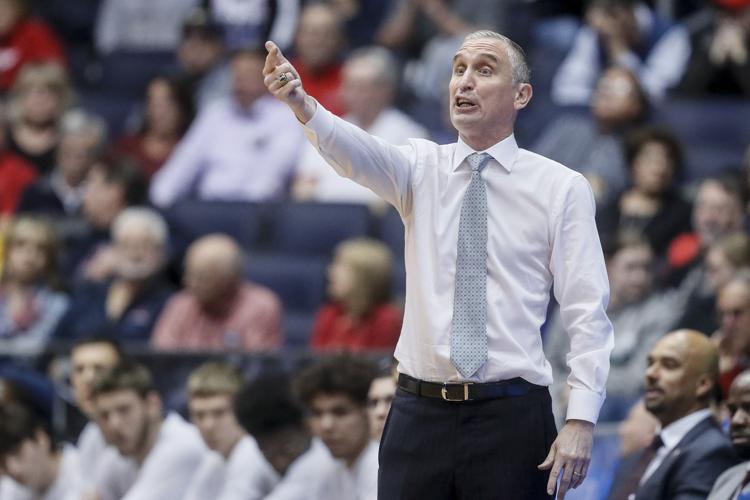 National rank: 40
Top commit: PG Jaelen House, 6-2, 160, Phoenix, four stars
C Jalen Graham, 6-9, 205, Phoenix, three stars
SG Alonzo Verge Jr., 6-3, 160, Transfer (Moberly Area Community College)
SG Caleb Christopher, 6-0, 180, Phoenix, three stars
PF Andre Allen, 6-9, 210, Transfer (Arizona Western College)
6. Stanford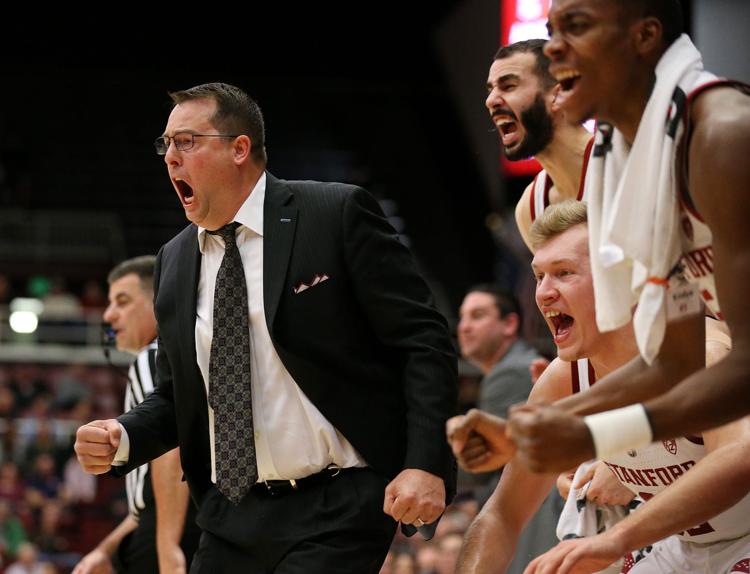 National rank: 45
Top commit: PG Tyrell Terry, 6-1, 160, Minneapolis, four stars
SF Spencer Jones, 6-7, 195, Mission, Kansas, three stars
PF James Keefe, 6-9, 200, Los Angeles, three stars
7. Utah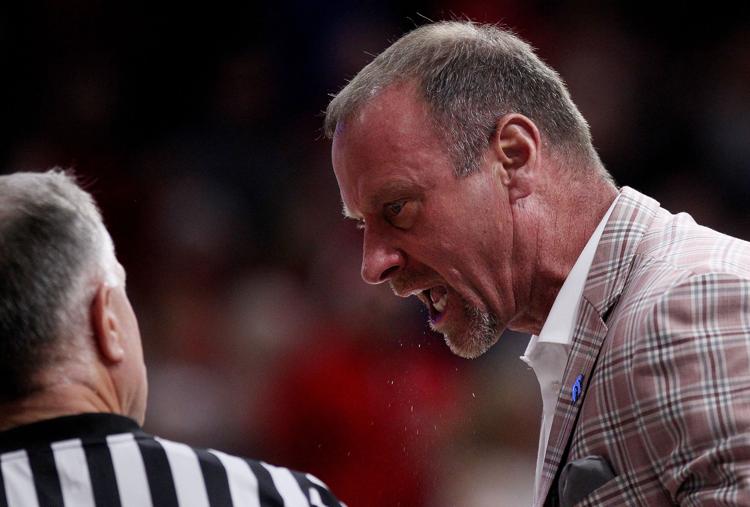 National rank: 46
Top commit: PG Rylan Jones, 6-1, 165, Salt Lake City, four stars
PF Mikael Jantunen, 6-8, 215, Finland, three stars
C Matthew Von Komen, 7-4, 220, Pleasant Grove, Utah, three stars
SG Brendan Wenzel, 6-6, 180, Helotes, Texas, three stars
8. Cal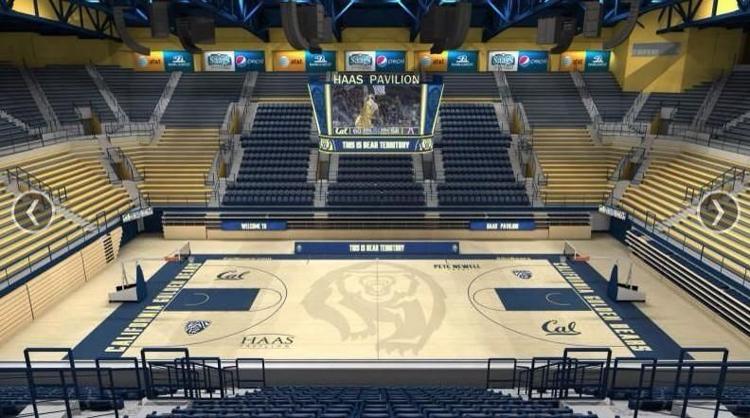 National rank: 62
Top commit: PG Joel Brown, 6-2, 160, Wolfeboro, New Hampshire, three stars
C D.J. Thorpe, 6-8, 230, Austin, Texas, three stars
PF Kuany Kuany, 6-10, 200, Napa, California, three stars
9. UCLA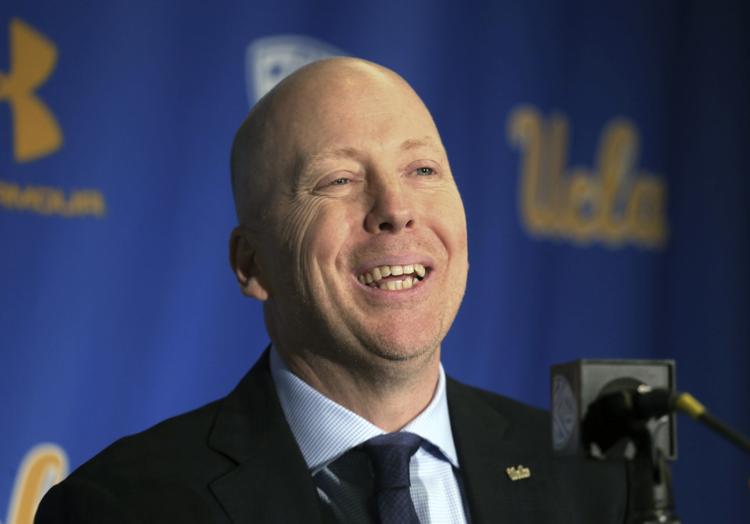 National rank: 68
Top commit: SF Jaime Jaquez, 6-7, 210, Camarillo, California, four stars
SF Jake Kyman, 6-6, 180, Santa Margarita, California, three stars
10. Oregon State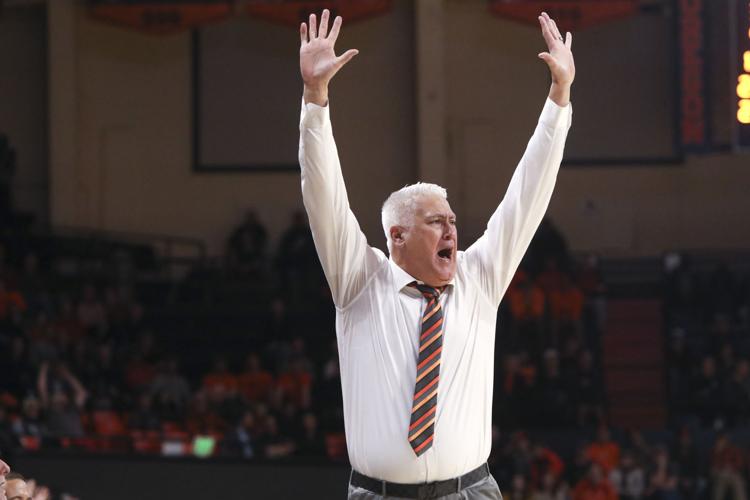 National rank: 70
Top commit: SG Jarod Lucas, 6-2, 180, Hacienda Heights, California, three stars
PG Gianni Hunt, 6-2, 170, Torrance, California, three stars
SF Julien Franklin, 6-5, 175, Villa Park, California, three stars
SG Sean Miller-Moore, 6-5, 190, Transfer (Moberly Area Community College)
C Shengzhe Li, 6-10, 250, Santa Margarita, California, Two stars
11. Washington State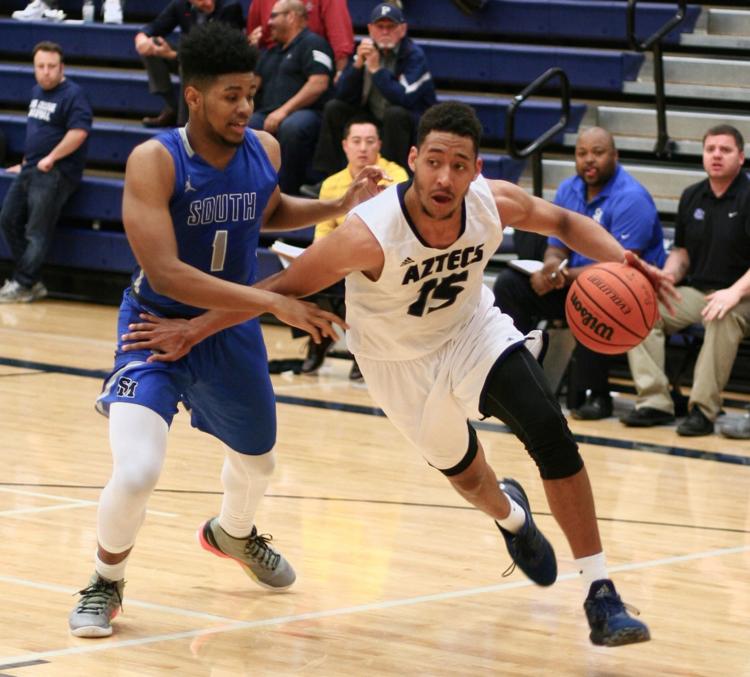 National rank: 81
Top commit: SF Noah Williams, 6-5, 190, Seattle, three stars
PF Daron Hansen, 6-7, 210, Transfer (Salt Lake City Community College)
C Nigel John, 6-9, 250, Weatherford, Texas, three stars
SF D.J. Rodman, 6-4, 190, San Juan Capistrano, one star
PG Isaac Bonton, 6-3, 175, Casper, Wyoming, unranked
C Volodymyr Markovetskyy, 7-2, 230, Ukraine, unranked
PF Deion James, 6-7, 215, Transfer (Colorado State/Pima Community College)
Unranked (No commits): Colorado