Arizona's unprecedented roster turnover continued Monday morning when rising junior Alex Barcello said he's leaving.
I want to say Thank You to the University of Arizona and the fans for these past two amazing years but I have decided it's in my best interest to move in a direction that's best for myself and my family.

— Alex Barcello (@AlexBarcello23) June 24, 2019
The move clears another roster spot for the Wildcats, who now have only four players on their roster left from last season, when they went 17-15 in what was arguably the worst season of the Sean Miller era.
Barcello averaged 2.9 points over 51 career games.
It has long appeared that Barcello's role would likely be further reduced next season, yet he did not move to transfer until three months after the season and over a month after spring classes ended.
Having helped Tempe's Corona Del Sol win two Arizona 6A championships in high school, Barcello announced five finalists of UA, Virginia, Butler, Indiana, and Stanford in August 2016 before committing to the Wildcats later that month.
As a sophomore last season, he played in 30 of the Wildcats' 32 games while shooting 29.2 percent from 3-point range although UA coach Sean Miller called him the team's best shooter before the season.
Barcello's grit and effort were never in question, however. In the Wildcats' dreary road loss at Utah in mid-February, Barcello scored seven of his 12 points in the second half and said afterward Arizona was a great program that was never going to give up.
That also applied to himself.
"Coach tells me every day to honor the process so I'm just trying to focus on getting better, but nothing's better than winning," Barcello said after the Utah game. "That's all I want right now. That's what we all want, is a win, so we're focused on that."
Over the scholarship limit of 13 twice this spring, the Wildcats are now one under and are believed to be in pursuit of one or two more players. Among other possbilities, the Wildcats are likely to pursue Pittsburgh-area wing Donovan "Puff" Johnsons, if he reclassifies to 2019 after being denied an extra year of high school eligibility.
Here's a look at their 2019-20 roster as of now:
Name/Position/Year/Height/Weight
Jemarl Baker/G/So./6-4/192*
Jordan Brown/F/So./6-11/210*
Stone Gettings/F/Sr./6-9/234
Max Hazzard/G/Sr./6-0/170
Chase Jeter/C/Sr./6-10/230
Christian Koloko/C/Fr./7-0/195
Zeke Nnaji/F/Fr./6-11/220
Nico Mannion/G/Fr./6-3/180
Dylan Smith/G/Sr./6-5/175
Brandon Williams/G/So./6-2/190
*Will sit out 2019-20 as a redshirt transfer
University of Arizona / Alex Barcello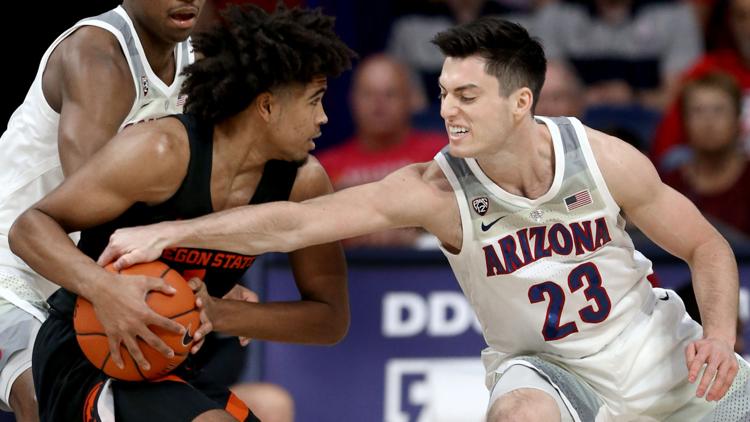 University of Arizona / Alex Barcello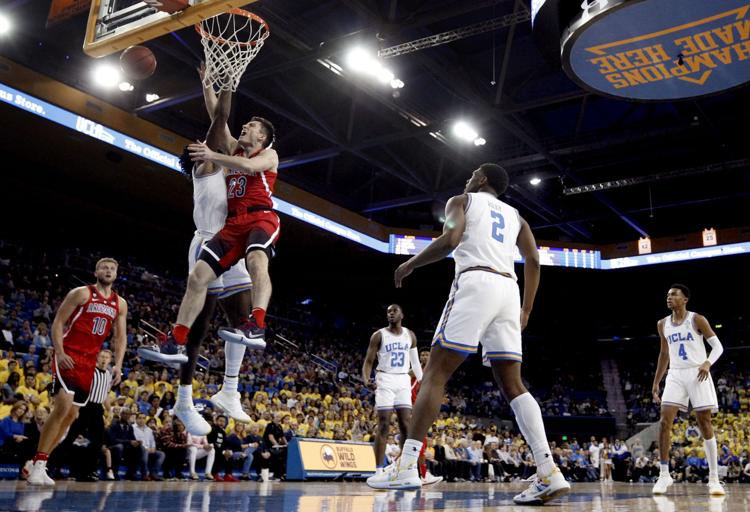 University of Arizona / Alex Barcello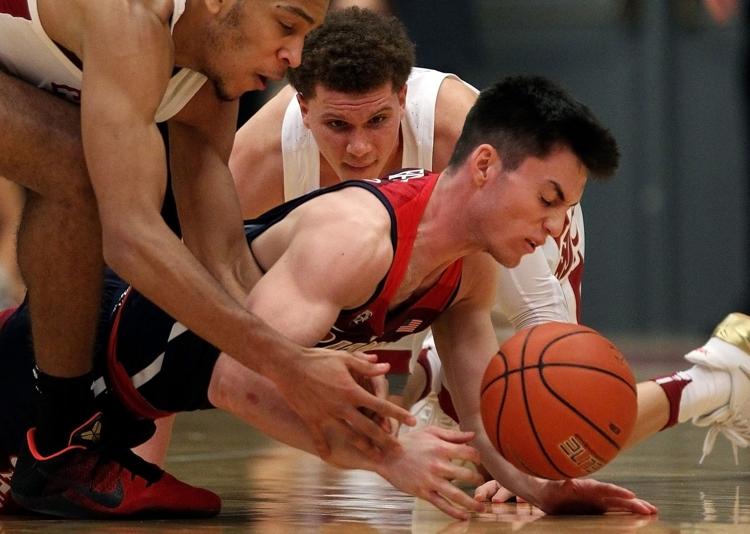 University of Arizona / Alex Barcello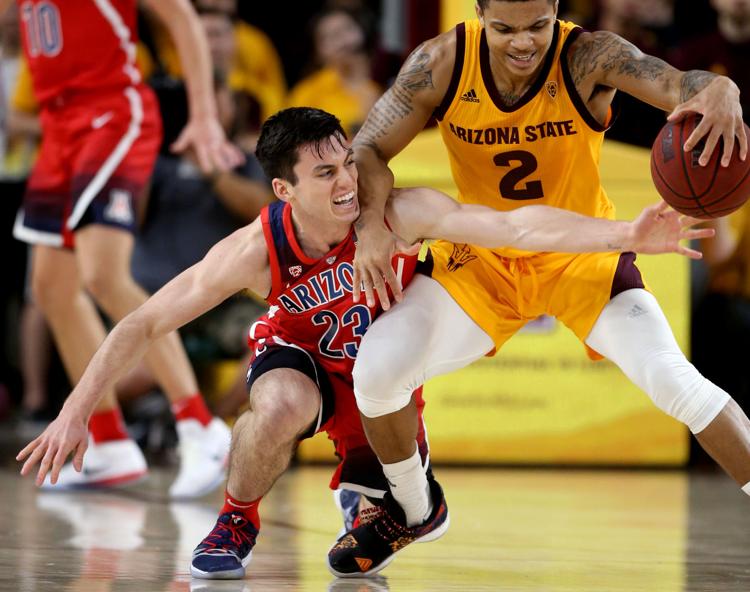 University of Arizona / Alex Barcello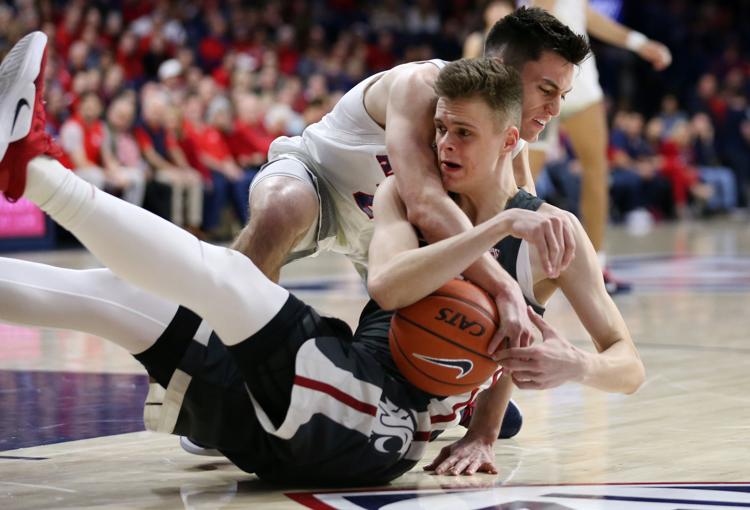 University of Arizona / Alex Barcello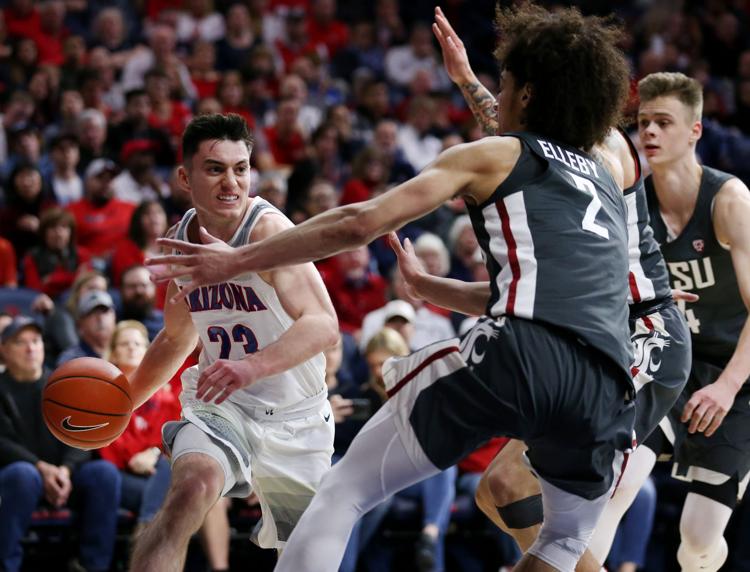 University of Arizona / Alex Barcello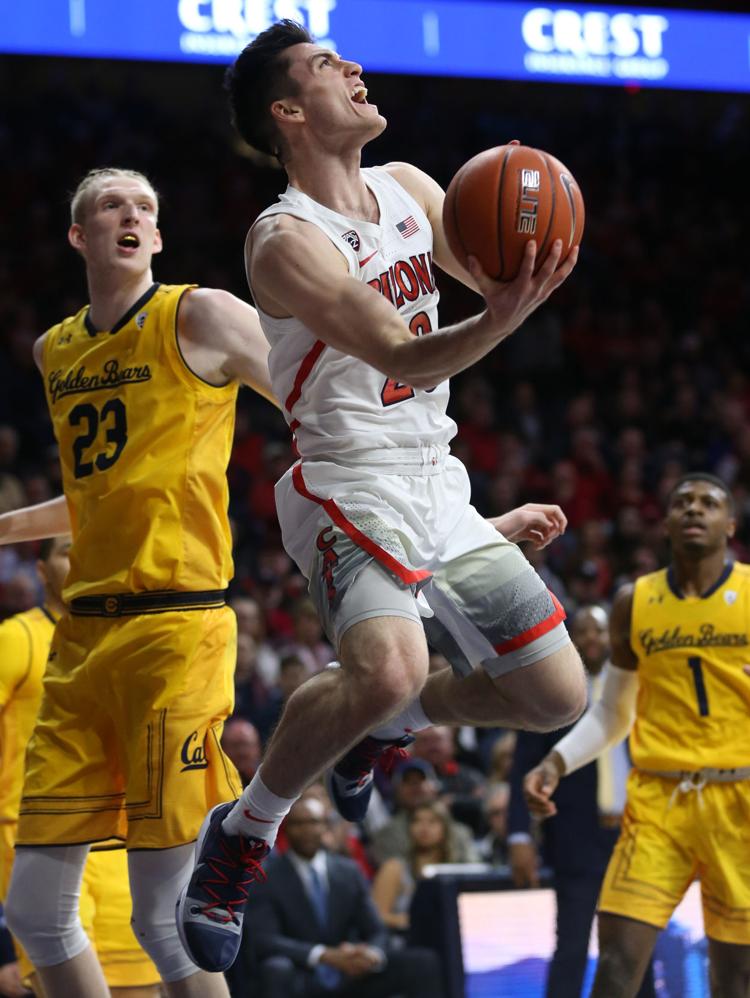 University of Arizona / Alex Barcello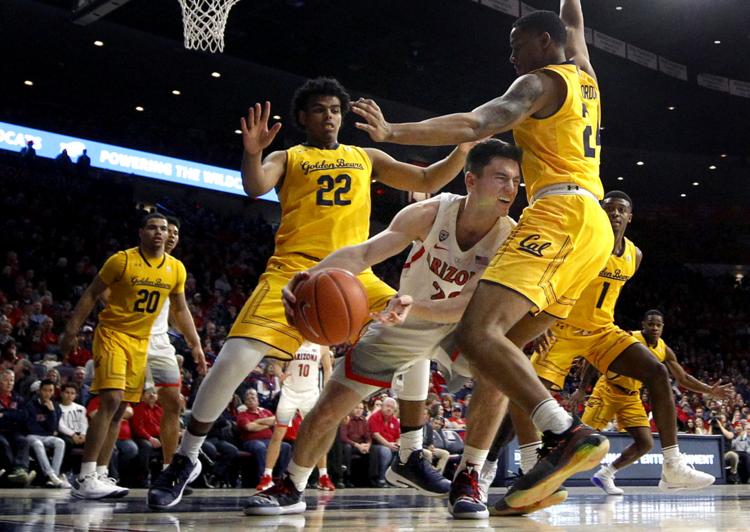 University of Arizona / Alex Barcello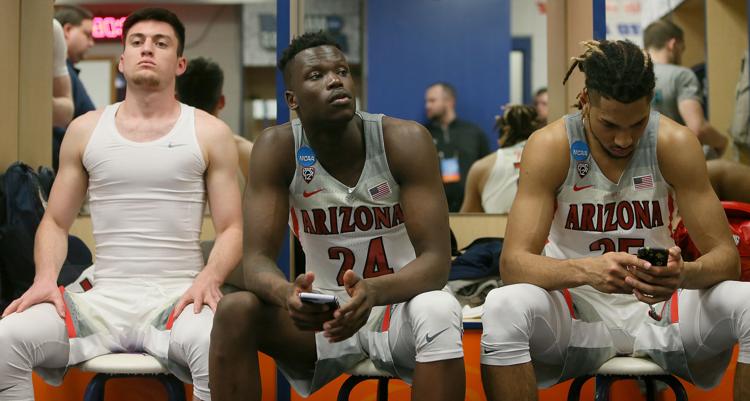 University of Arizona / Alex Barcello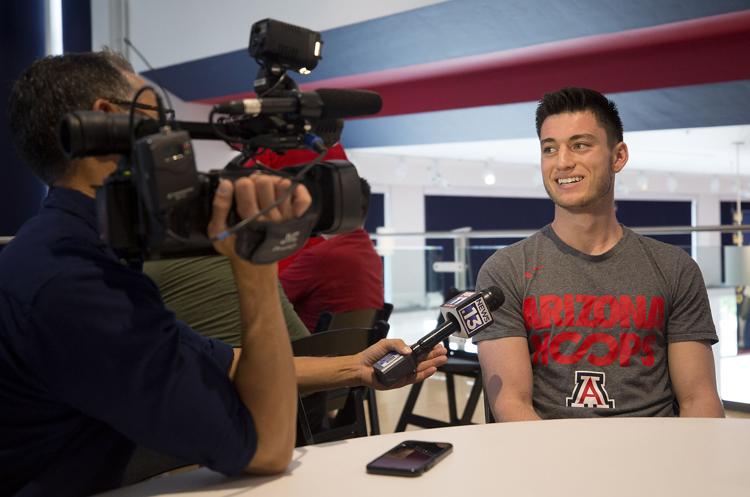 University of Arizona / Alex Barcello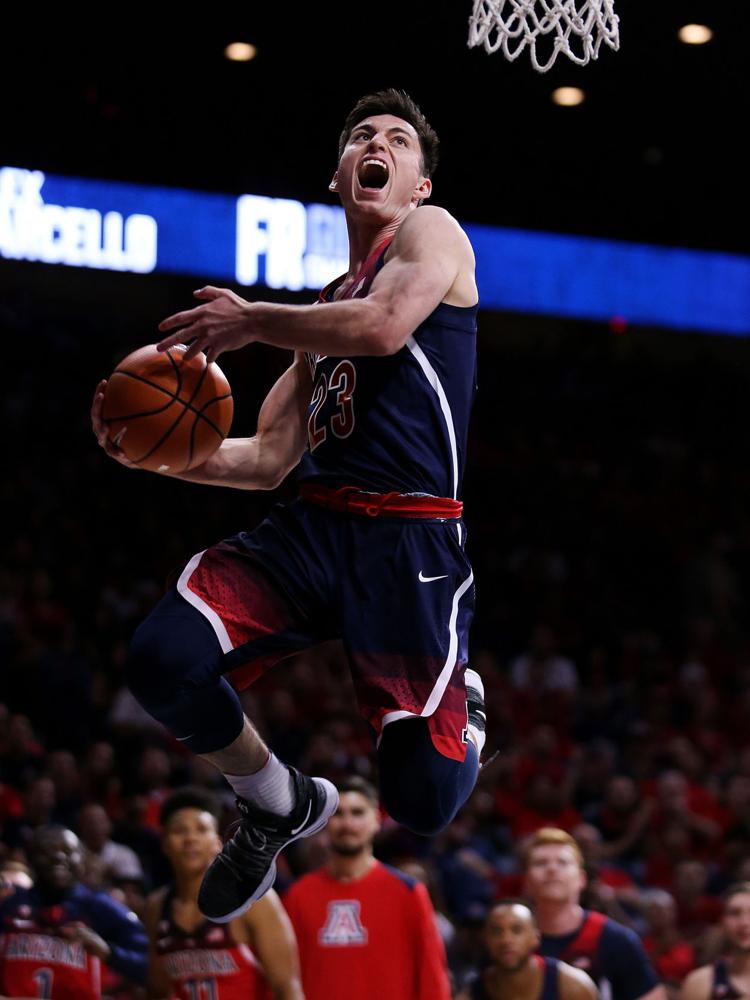 University of Arizona / Alex Barcello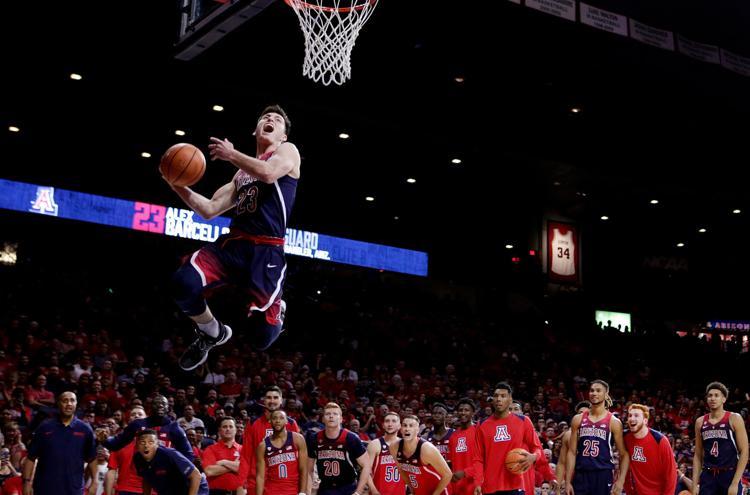 University of Arizona / Alex Barcello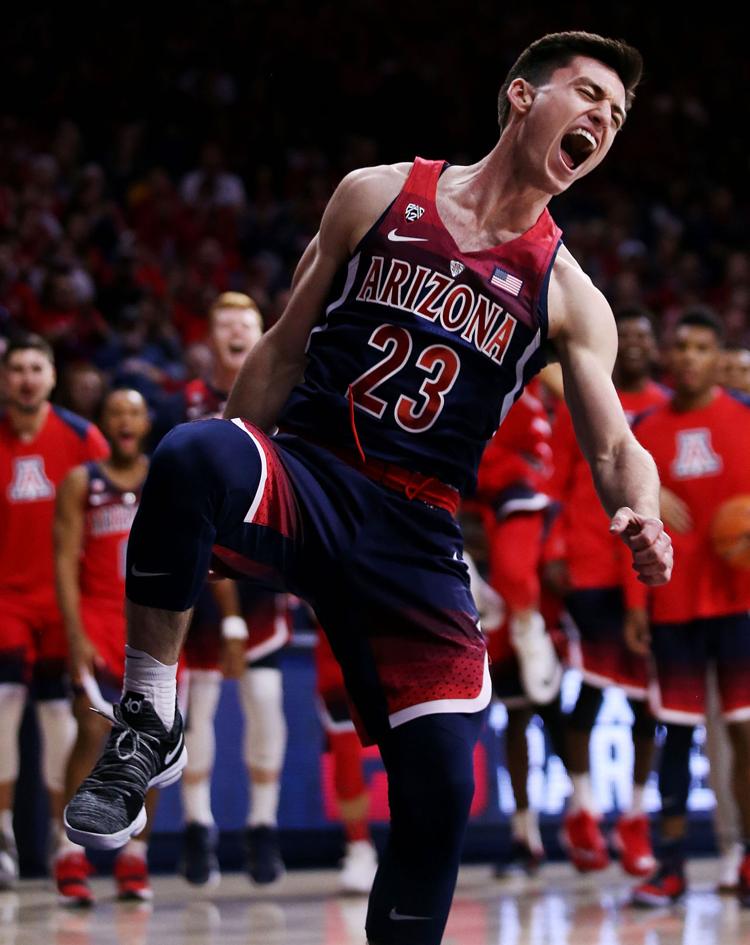 University of Arizona / Alex Barcello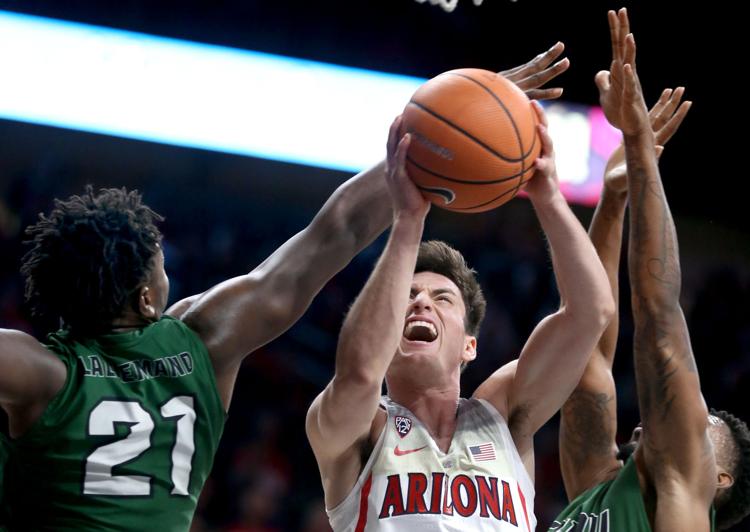 University of Arizona / Alex Barcello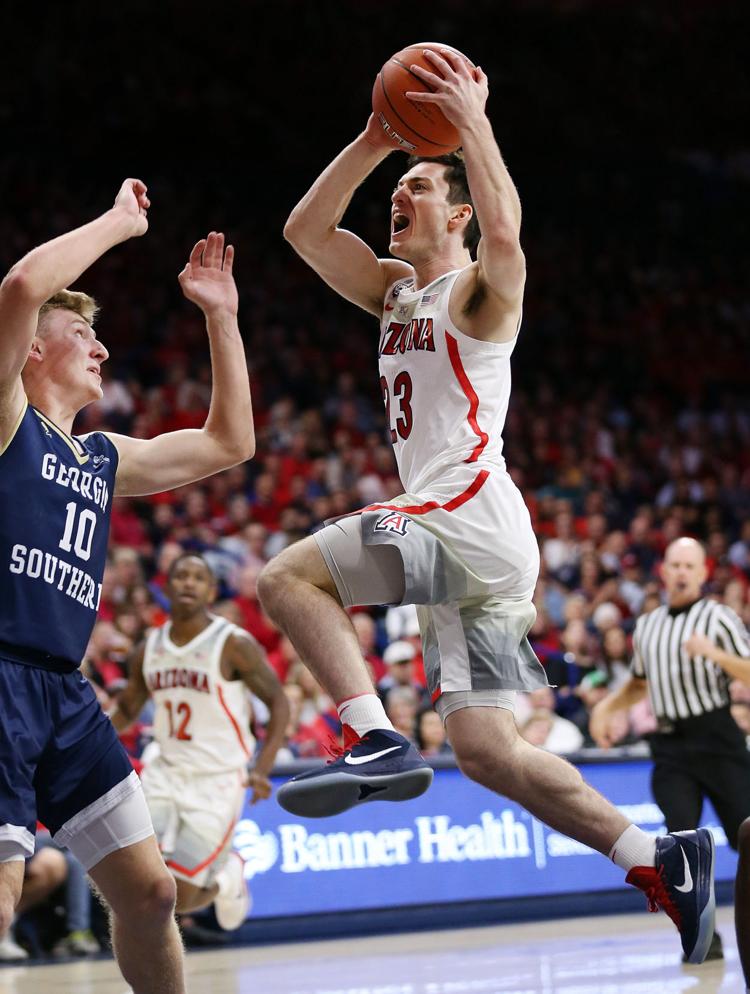 University of Arizona / Alex Barcello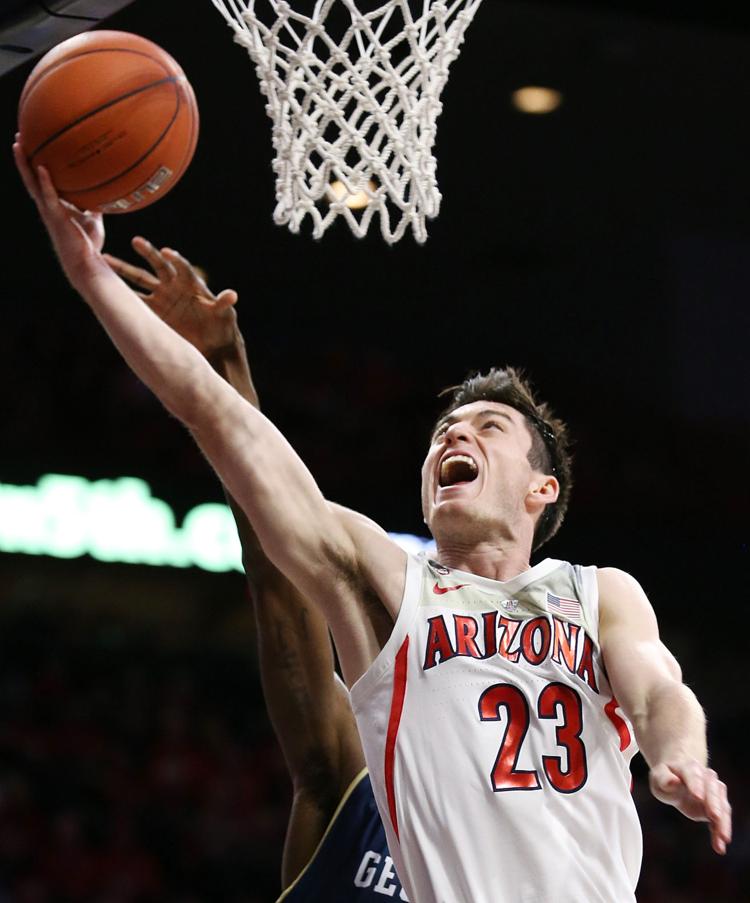 University of Arizona / Alex Barcello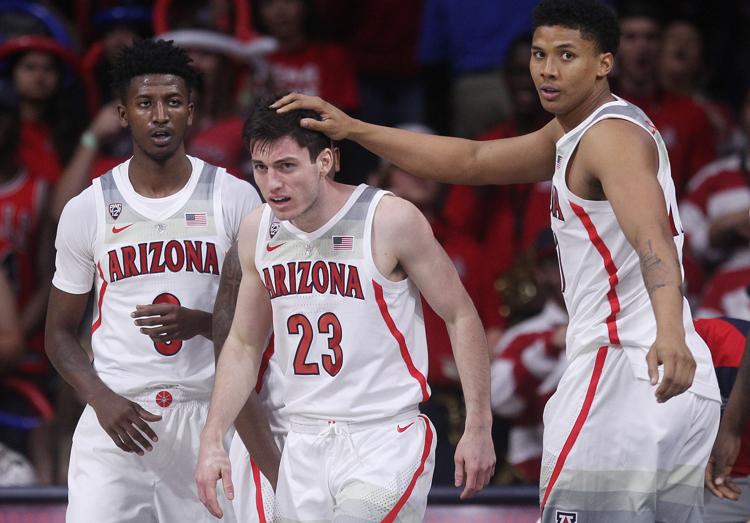 University of Arizona / Alex Barcello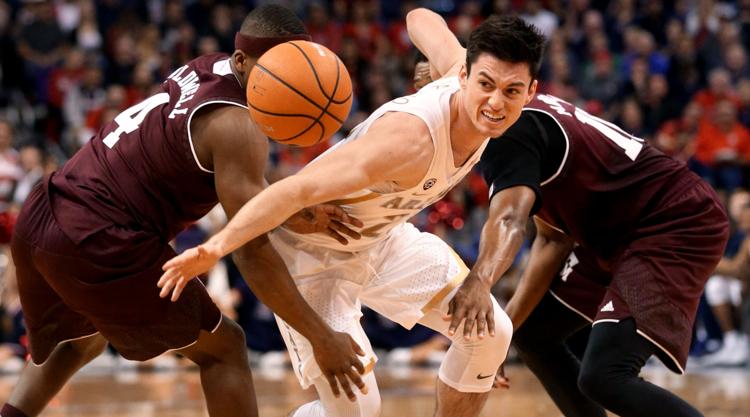 University of Arizona / Alex Barcello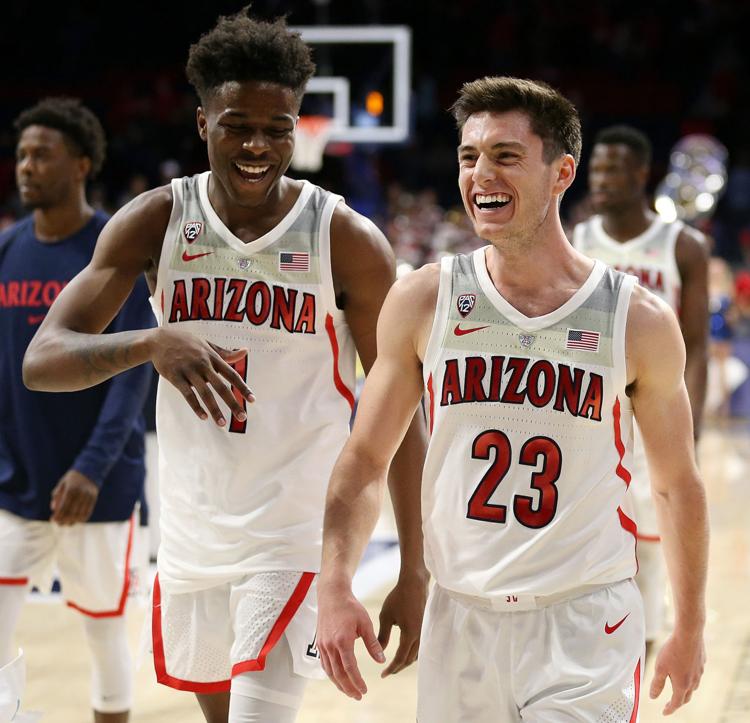 University of Arizona / Alex Barcello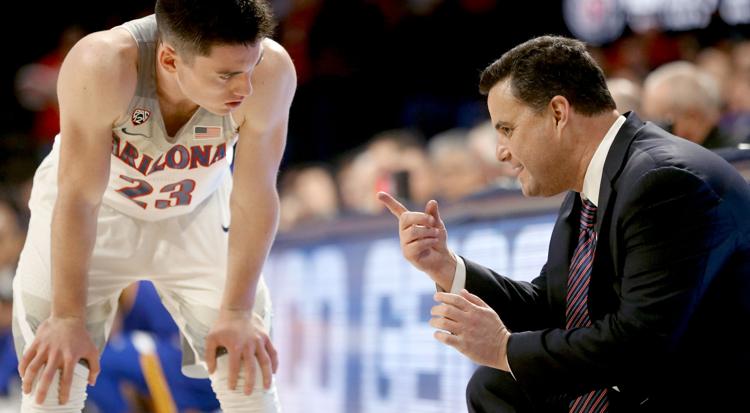 University of Arizona / Alex Barcello