OAKLAND, Calif. — For all practical purposes, the Golden State Warriors' game with New York on Tuesday was over sometime in the third quarter. 
But the Knicks were able to play Allonzo Trier for all 12 minutes of the fourth quarter of the Warriors' 122-95 win, giving him a total of 28 much-needed minutes as he works back from a hamstring strain. Trier also happened to match up with fellow former UA player Andre Iguodala at times.
Trier missed eight games last month with the injury and still found himself getting back in rhythm during the Knicks' just-completed six-game road swing. He had his most productive game of the trip Tuesday, with 11 points on 5-for-13 shooting along with two assists to two turnovers and a steal.
"It was good to see the ball go through the net a couple of times for him," Knicks coach David Fizdale said. "He's really been struggling with his rhythm and conditioning, so hopefully going back home that can help him out and get him back playing where he feels good out there."
After the game, Trier said he still didn't feel normal yet.
"I've got to find my way and the more minutes I play, the more I'll get back to a rhythm," Trier said. "I didn't come back at the easiest transition time, especially a Christmas day game and playing Milwaukee twice (the 25th and 27th). And I caught a stretch where we were playing some really good teams and they were playing really good basketball."
Known for three seasons at Arizona as a pretty all-out, all-the-time guy, Trier said the Knicks were "very cautious in letting me do anything, so that kind of threw me off I wanted to come back a little bit earlier but I just got my deal and the priority was being cautious and safety for the future so I did what they told me to do. When they said it was OK for me to return I returned."
The deal, of course, was the two-year contract worth nearly $7 million that Trier signed last month just before getting hurt, since Trier's time on a two-way contract was up and the Knicks had to sign him to a conventional deal if they wanted to keep him.
The contract effectively meant Trier had turned himself from an undrafted rookie into a lottery pick, with his $3.4 million salary this season roughly corresponding to the salary spot for the No. 11 pick in last June's NBA Draft.
"I felt like I was that good and I went out there and played like it," Trier said. "I just know I did everything I was supposed to do up to that point. It couldn't have worked out better. I never wavered. Kept true to myself and the game."
---
Knicks assistant coach Jud Buechler raced out of the Knicks' locker room after Tuesday's game and headed toward the Warriors' locker rooms, so I figured the former UA standout went to go say hello to Steve Kerr and Bruce Fraser.
Not surprisingly, Buechler returned with a wrapped bottle of wine. Unfortunately, before I could ask him about the apparent gift and a few things about Trier, a Knicks spokesman said the team wants Fizdale be the team's only coach who speaks to media.
Buechler did say briefly that Trier was "doing great," while Trier said he talked to him regularly and called him a "great guy."
---
As we did, the San Francisco Chronicle wrote about Arizona's 17-game winning streak over Stanford and noted that "this isn't the same Arizona team that Stanford fans have come to know and loathe."
Stanford coach Jerod Haase told the Chronicle he's still impressed with the Wildcats.
"They're playing physical basketball on the offensive end, and they play with great pace on the offensive end, attacking the basket," Haase said. "Defensively, they're being more aggressive denying passes and playing a little bit more up-tempo, trying to get easy baskets in transition. They still have a great deal of talent and have done a good job with it."
---
Check out Star photographer Mike Christy's photos from Wednesday's Warriors-Knicks game here: 
Allonzo Trier scores 11 points in Knicks 122-95 loss to Warriors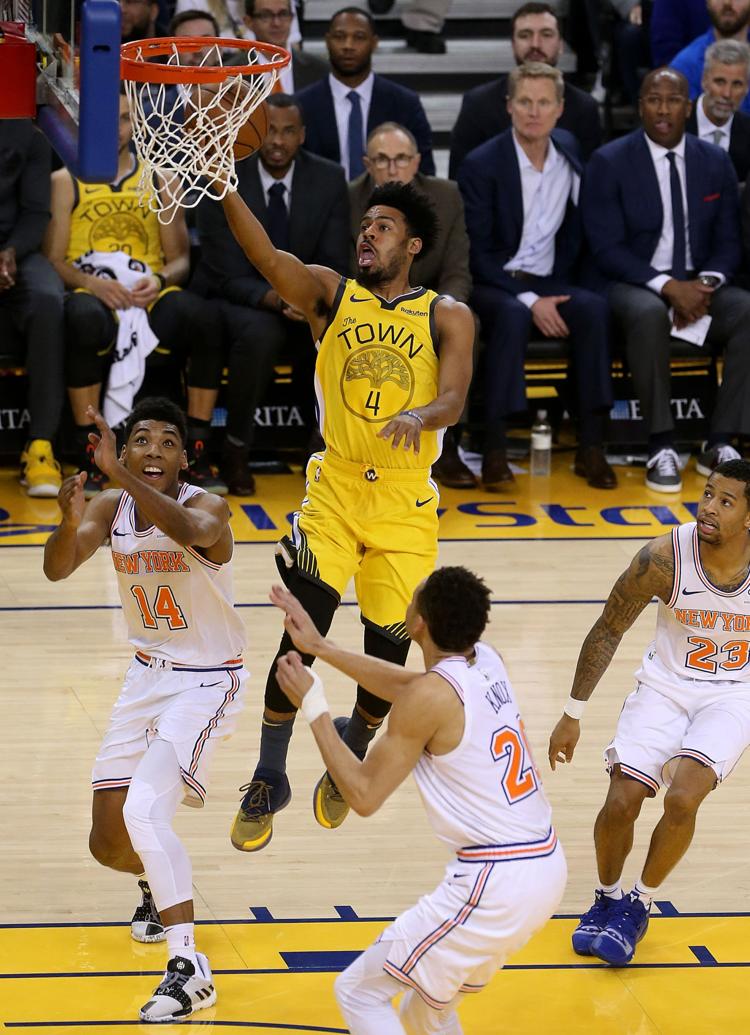 Allonzo Trier scores 11 points in Knicks 122-95 loss to Warriors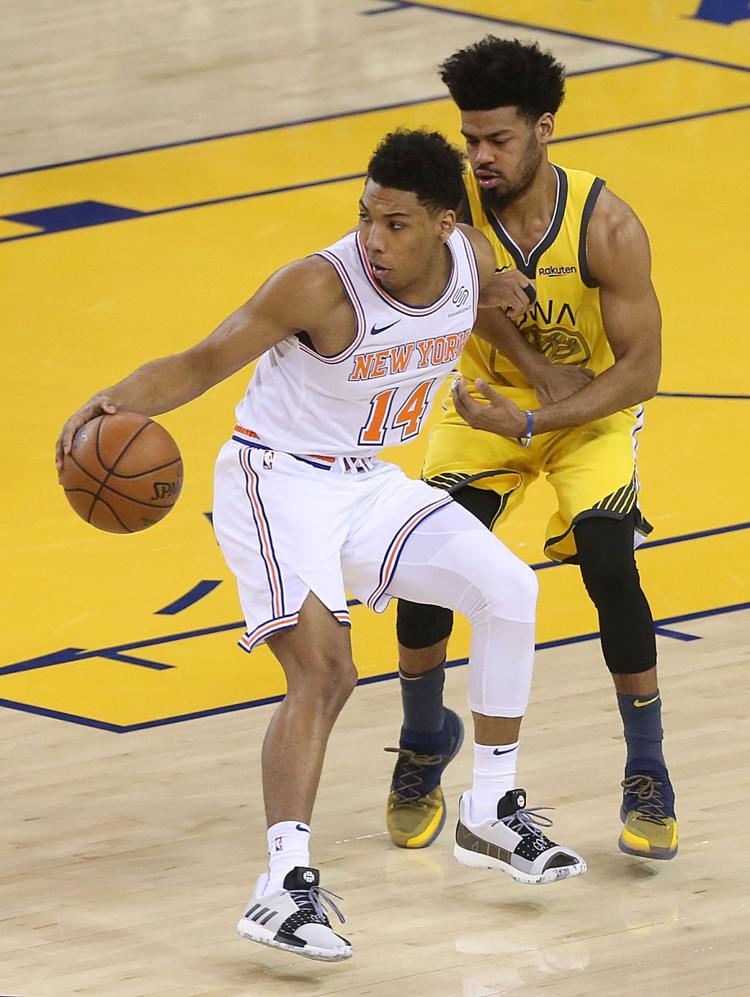 Allonzo Trier scores 11 points in Knicks 122-95 loss to Warriors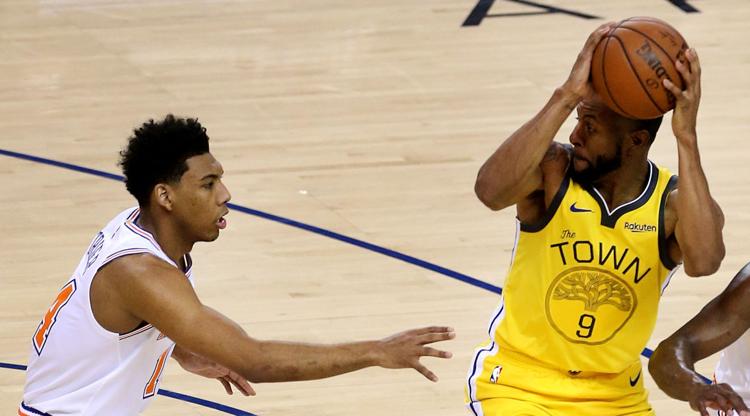 Allonzo Trier scores 11 points in Knicks 122-95 loss to Warriors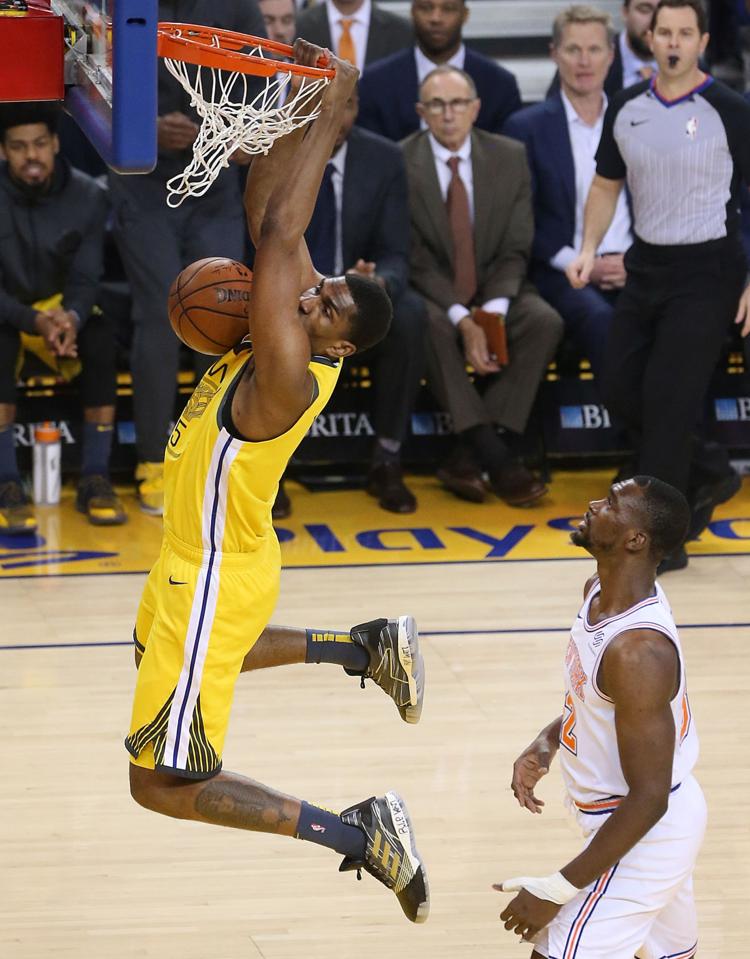 Allonzo Trier scores 11 points in Knicks 122-95 loss to Warriors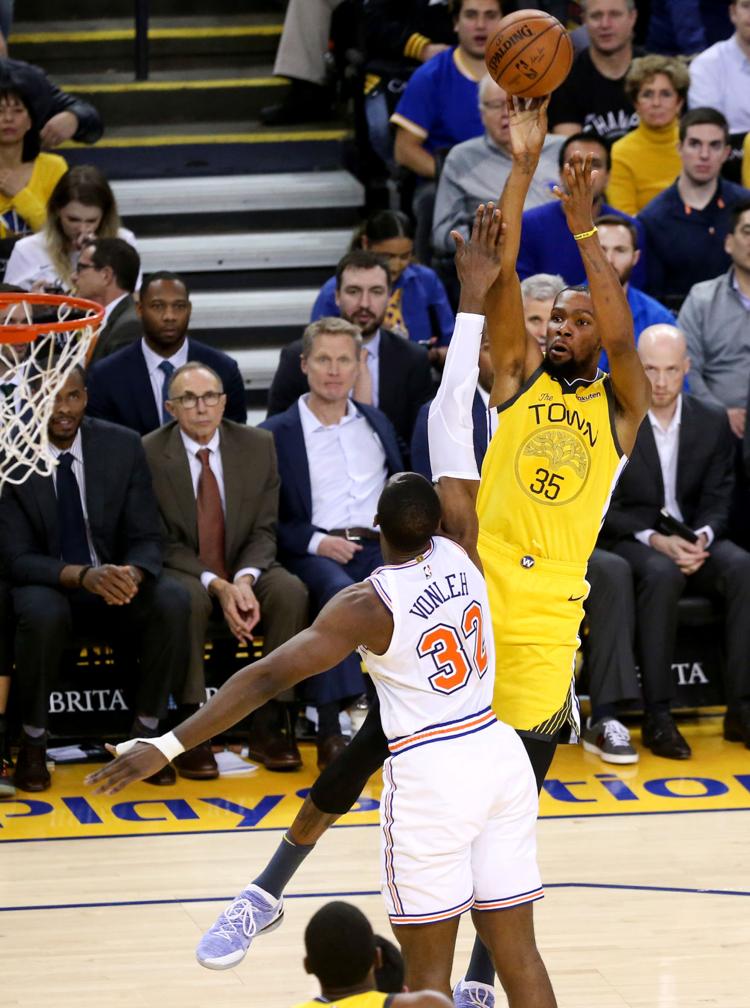 Allonzo Trier scores 11 points in Knicks 122-95 loss to Warriors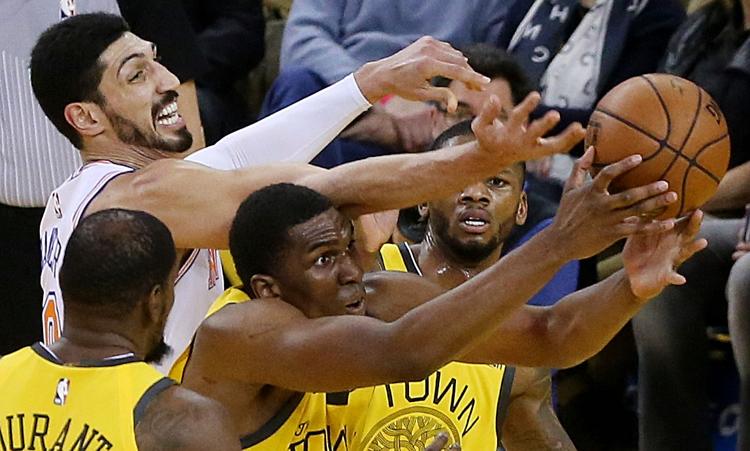 Allonzo Trier scores 11 points in Knicks 122-95 loss to Warriors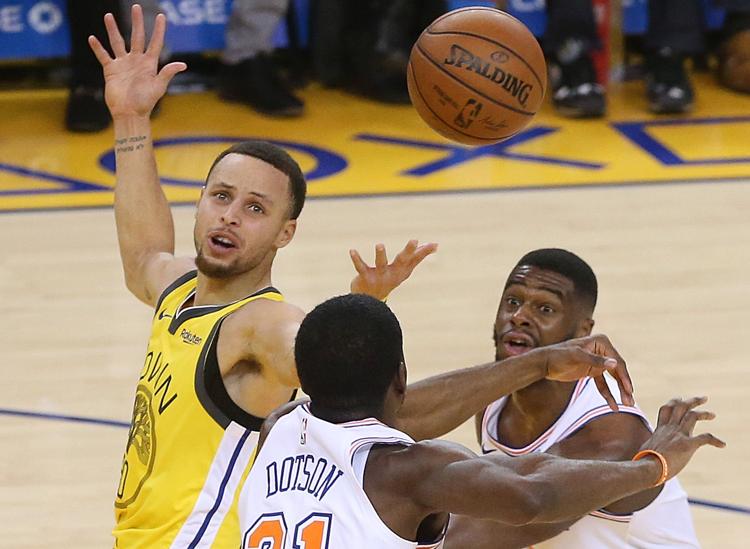 Allonzo Trier scores 11 points in Knicks 122-95 loss to Warriors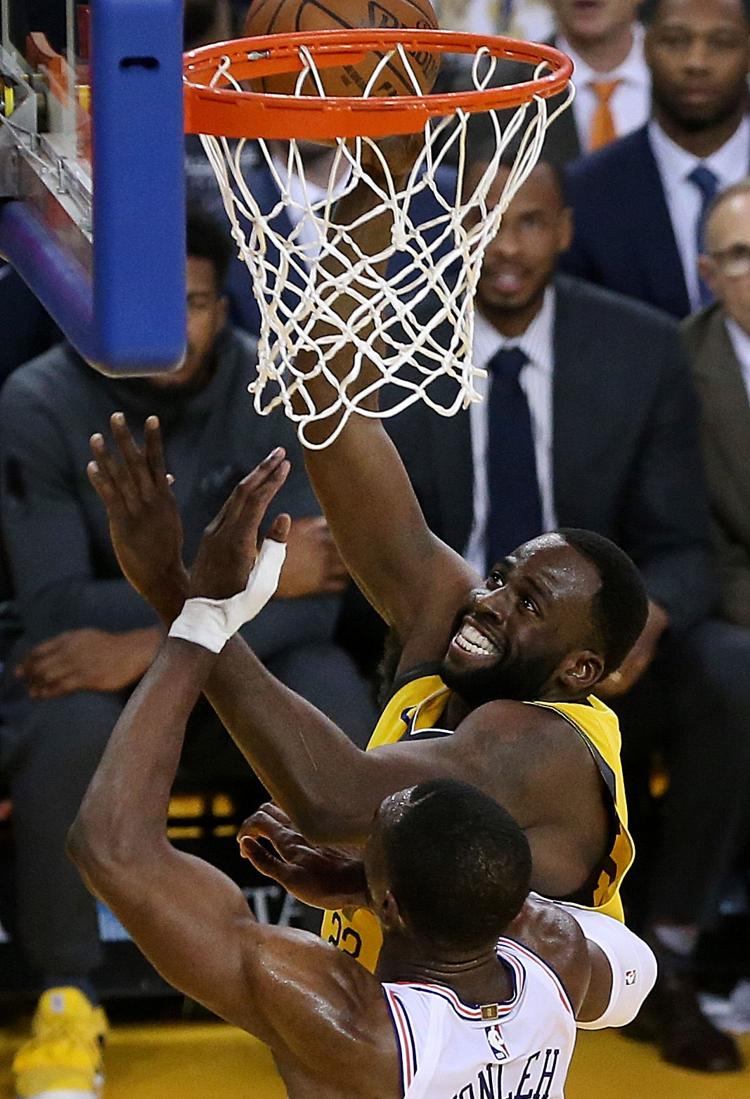 Allonzo Trier scores 11 points in Knicks 122-95 loss to Warriors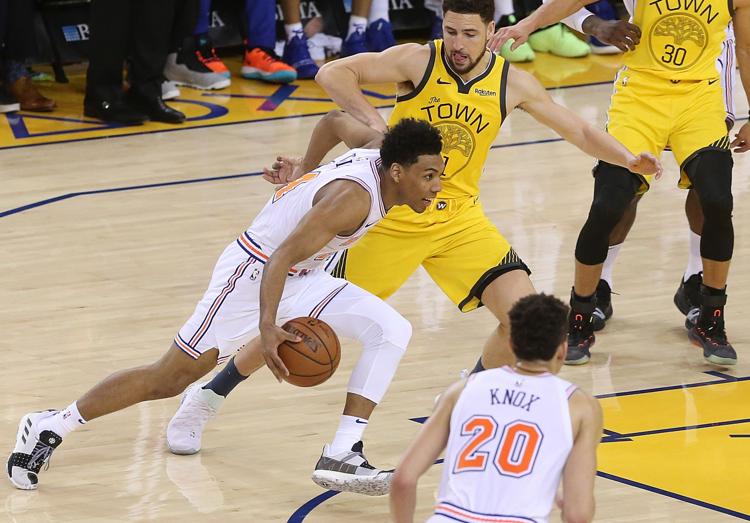 Allonzo Trier scores 11 points in Knicks 122-95 loss to Warriors
Allonzo Trier scores 11 points in Knicks 122-95 loss to Warriors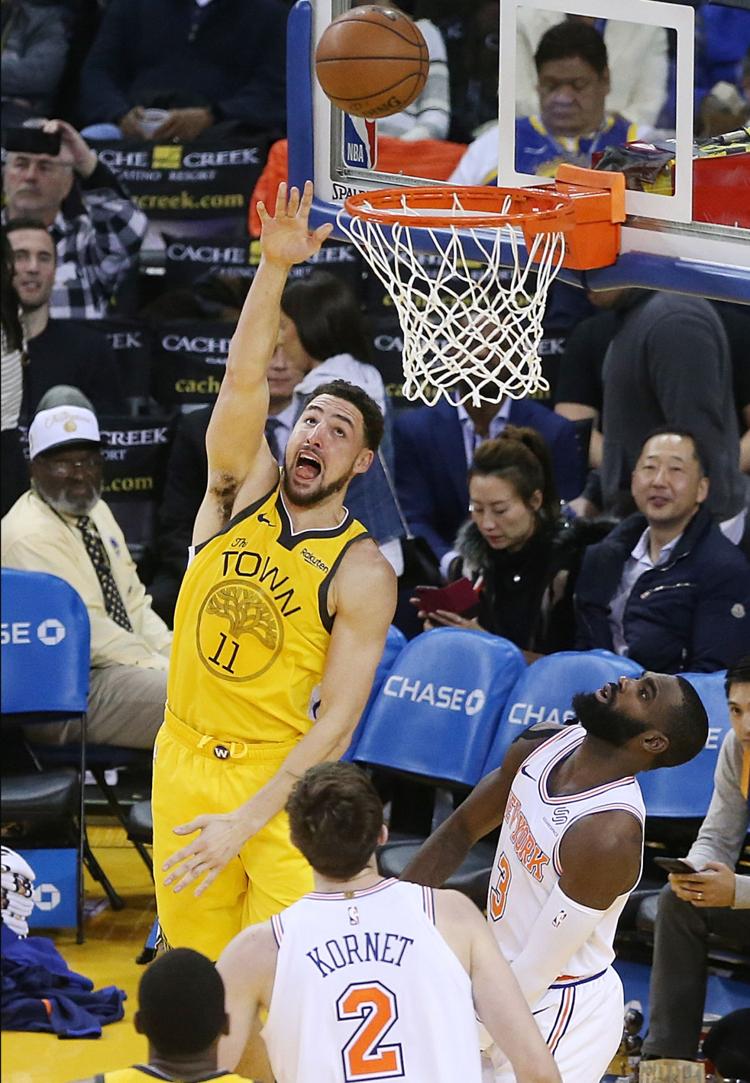 Allonzo Trier scores 11 points in Knicks 122-95 loss to Warriors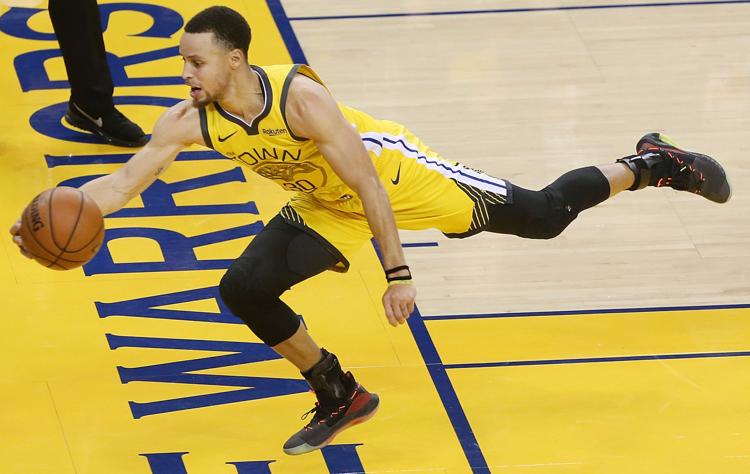 Allonzo Trier scores 11 points in Knicks 122-95 loss to Warriors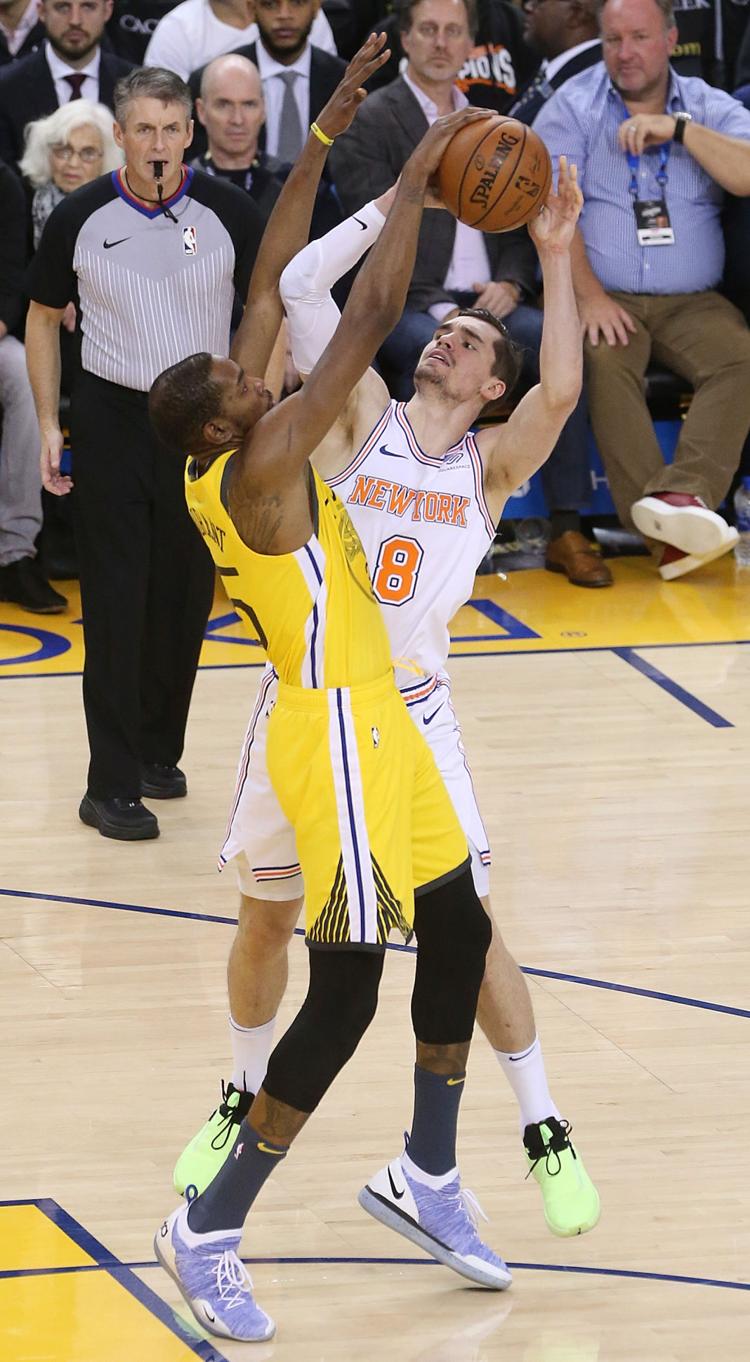 Allonzo Trier scores 11 points in Knicks 122-95 loss to Warriors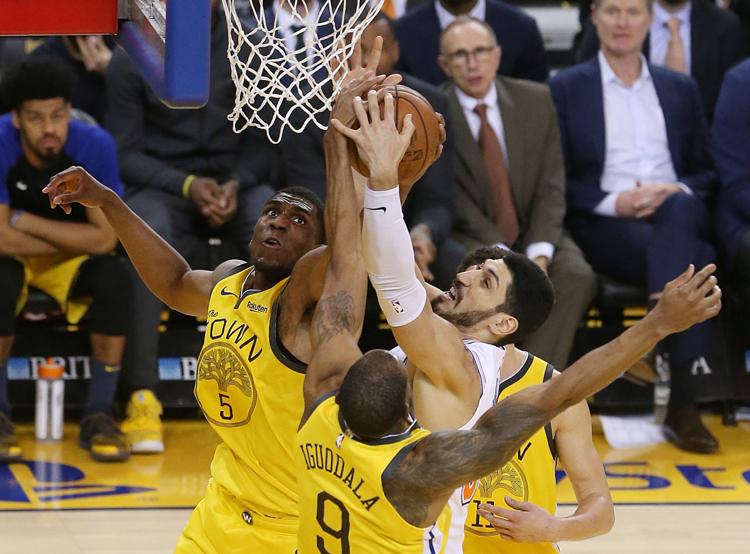 Allonzo Trier scores 11 points in Knicks 122-95 loss to Warriors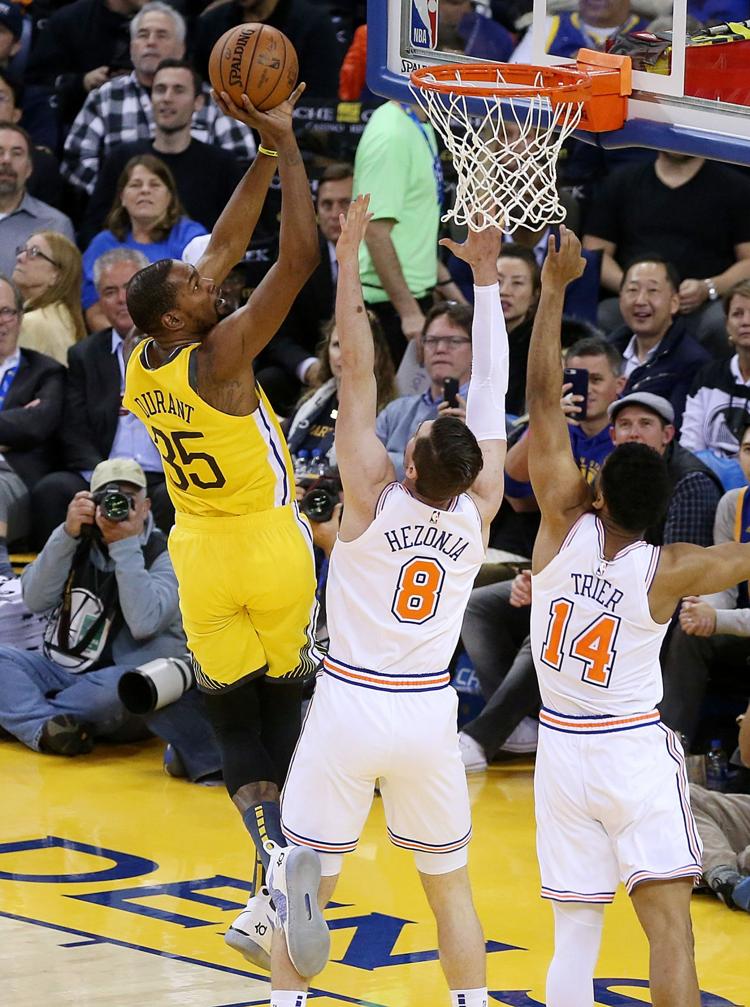 Allonzo Trier scores 11 points in Knicks 122-95 loss to Warriors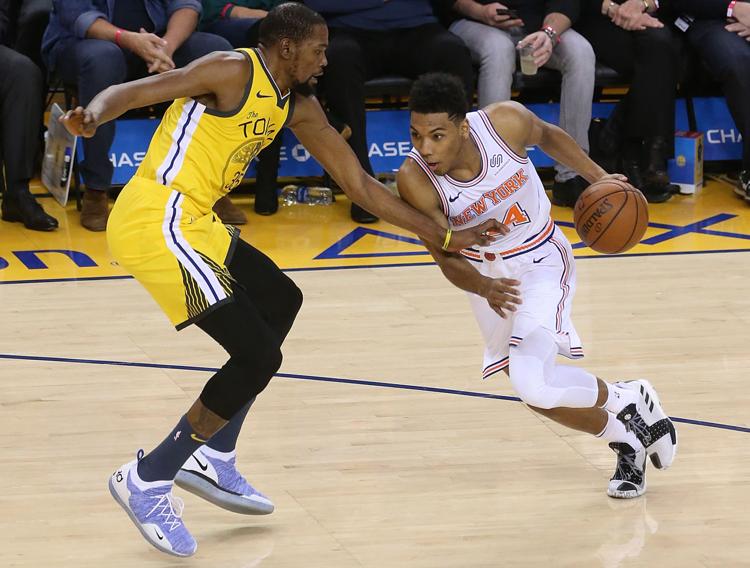 Allonzo Trier scores 11 points in Knicks 122-95 loss to Warriors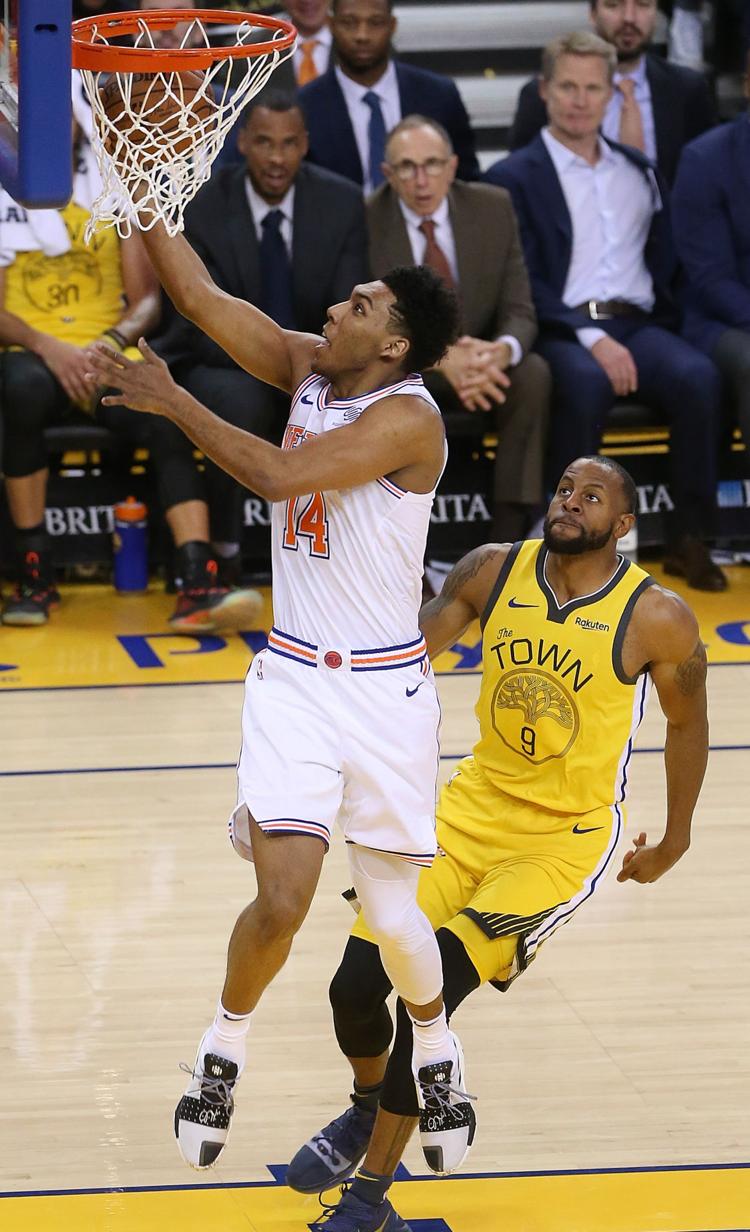 Allonzo Trier scores 11 points in Knicks 122-95 loss to Warriors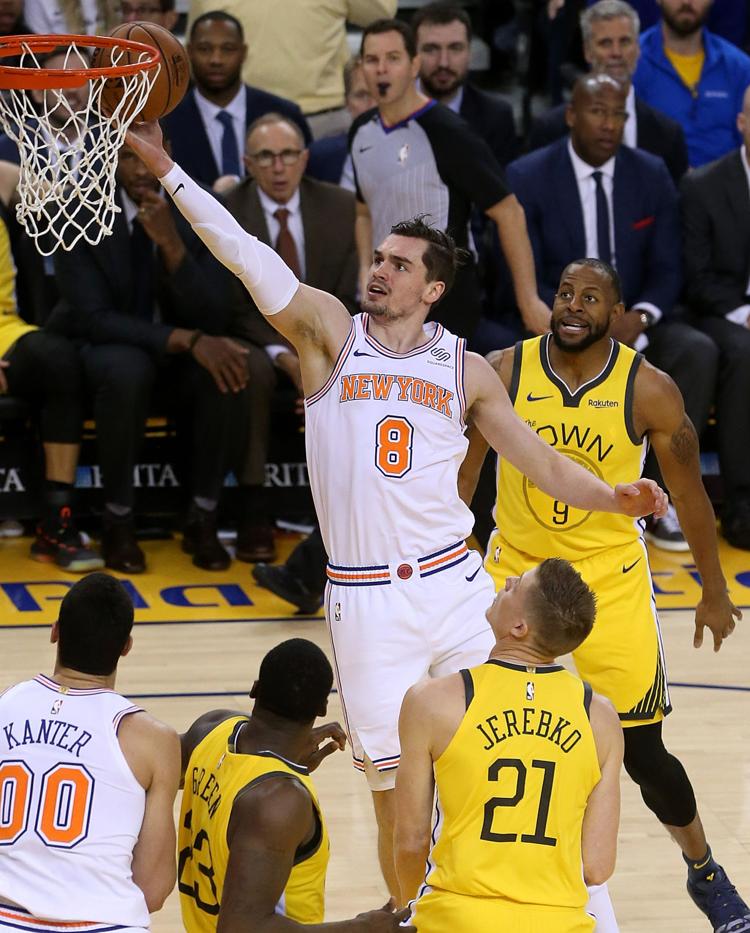 Allonzo Trier scores 11 points in Knicks 122-95 loss to Warriors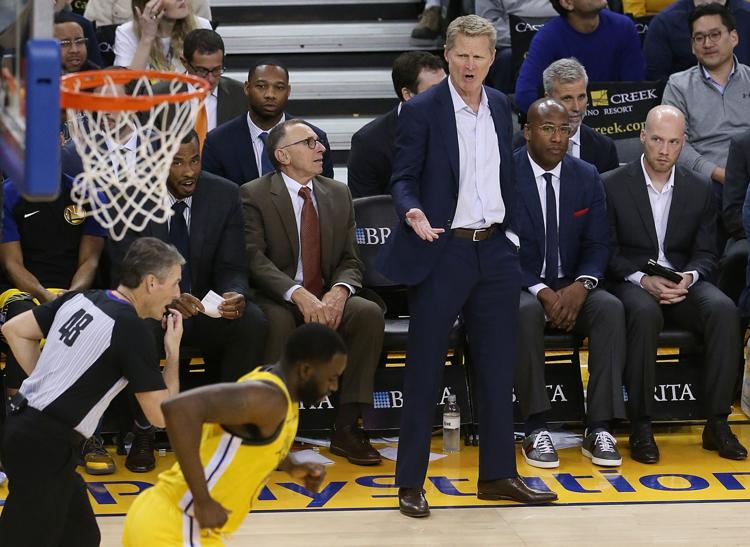 Allonzo Trier scores 11 points in Knicks 122-95 loss to Warriors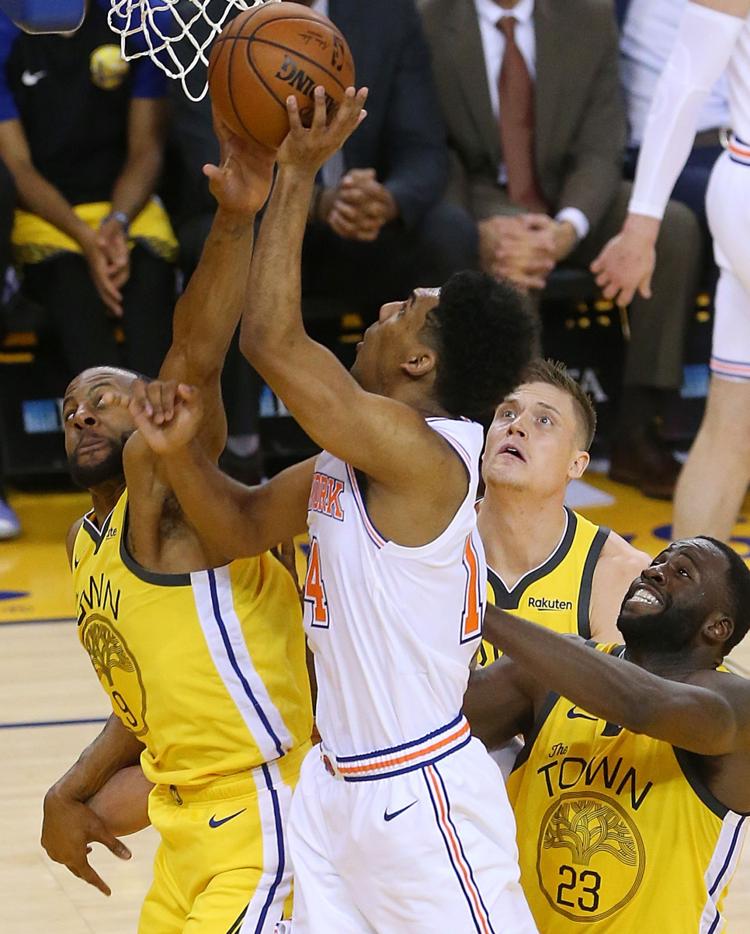 Allonzo Trier scores 11 points in Knicks 122-95 loss to Warriors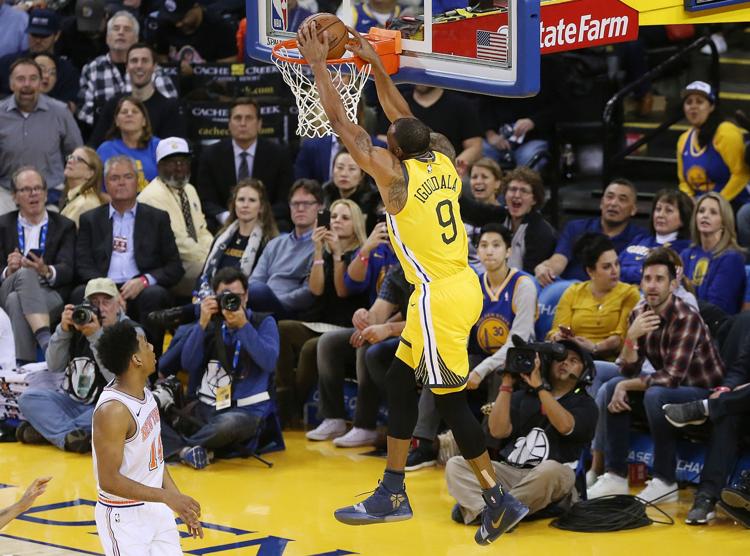 Allonzo Trier scores 11 points in Knicks 122-95 loss to Warriors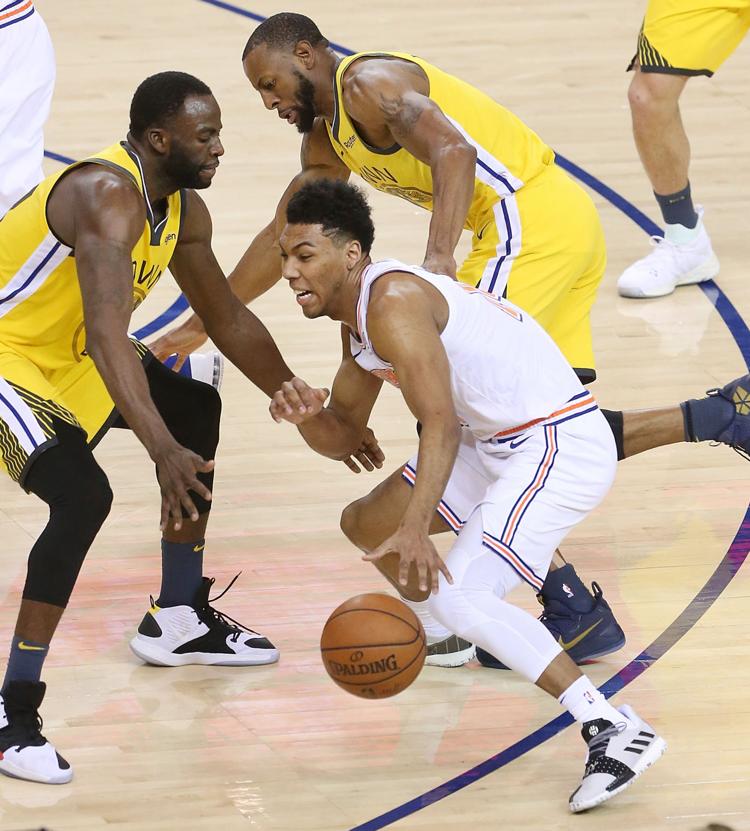 Allonzo Trier scores 11 points in Knicks 122-95 loss to Warriors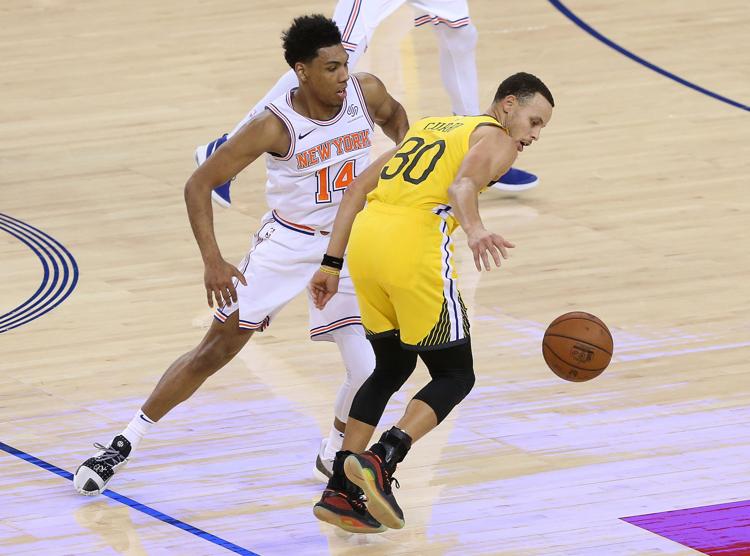 Allonzo Trier scores 11 points in Knicks 122-95 loss to Warriors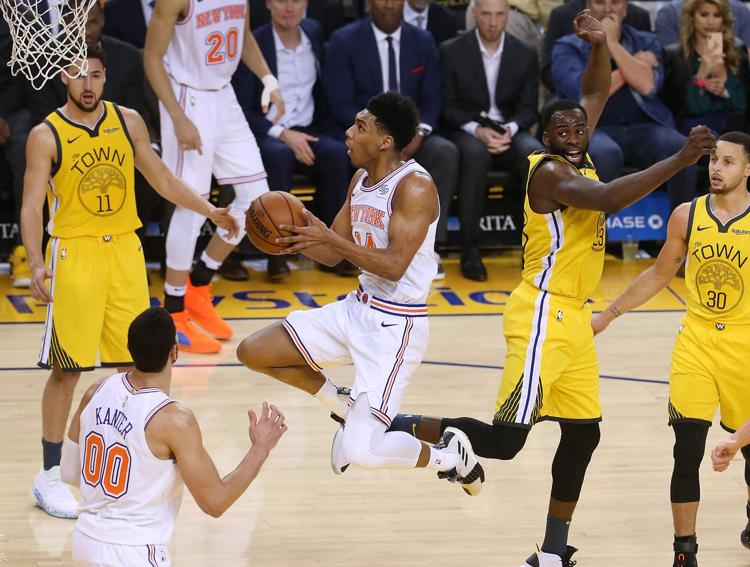 Allonzo Trier scores 11 points in Knicks 122-95 loss to Warriors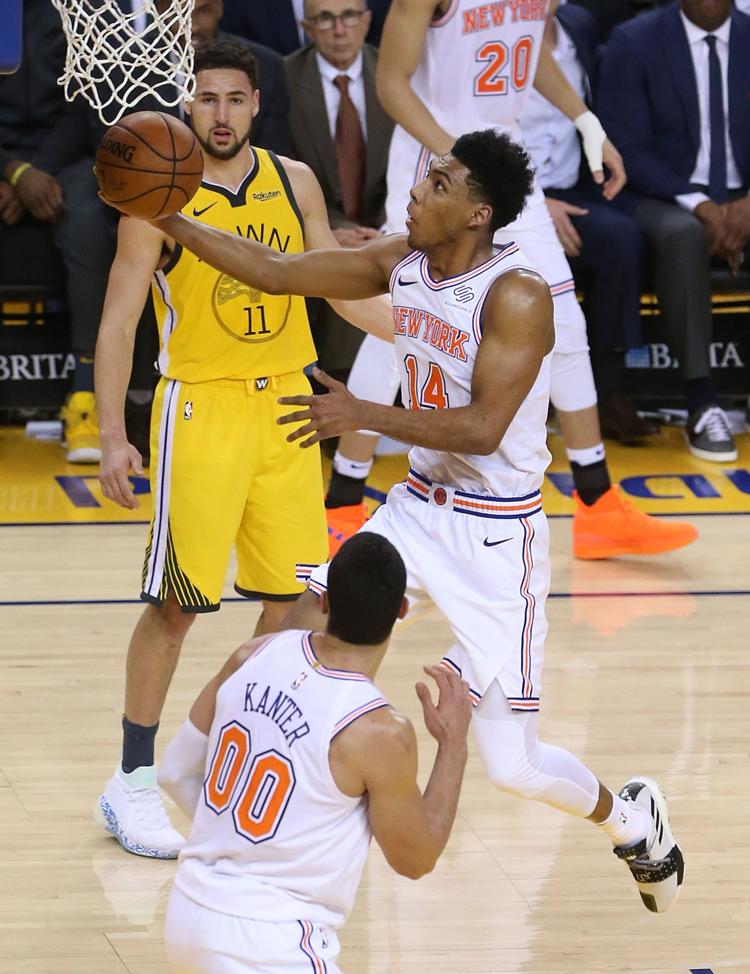 Allonzo Trier scores 11 points in Knicks 122-95 loss to Warriors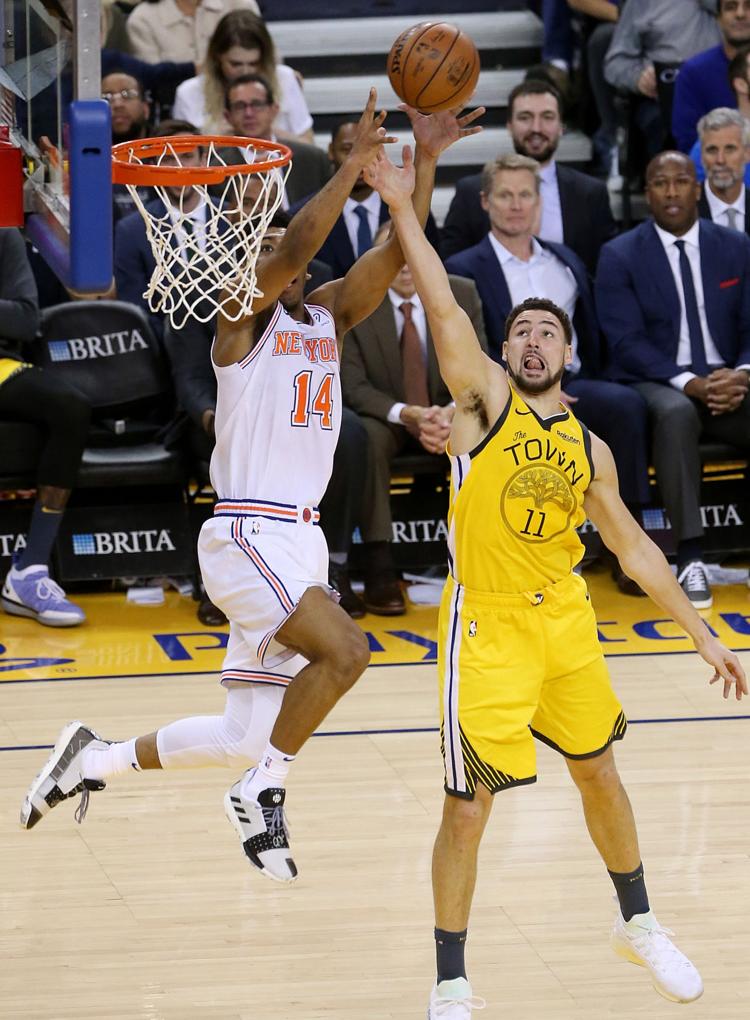 Allonzo Trier scores 11 points in Knicks 122-95 loss to Warriors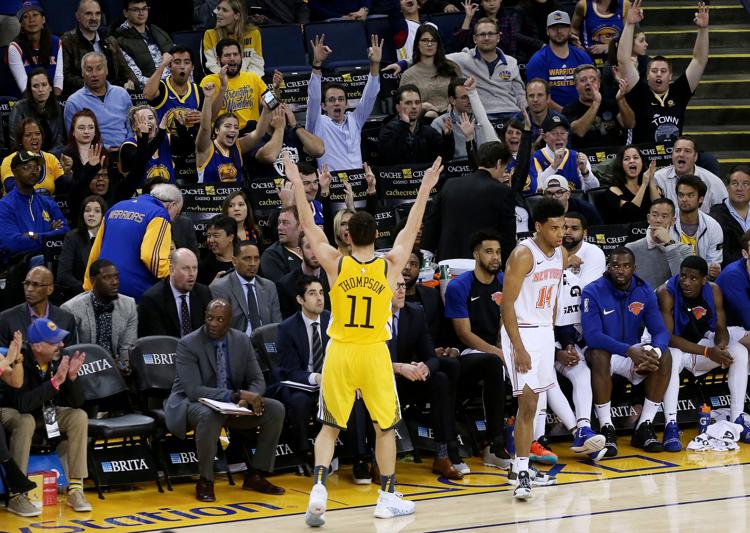 Allonzo Trier scores 11 points in Knicks 122-95 loss to Warriors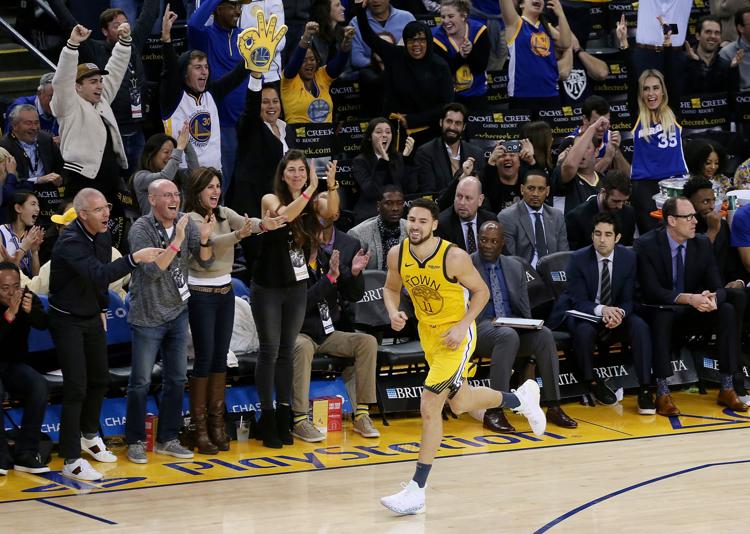 Allonzo Trier scores 11 points in Knicks 122-95 loss to Warriors
Allonzo Trier scores 11 points in Knicks 122-95 loss to Warriors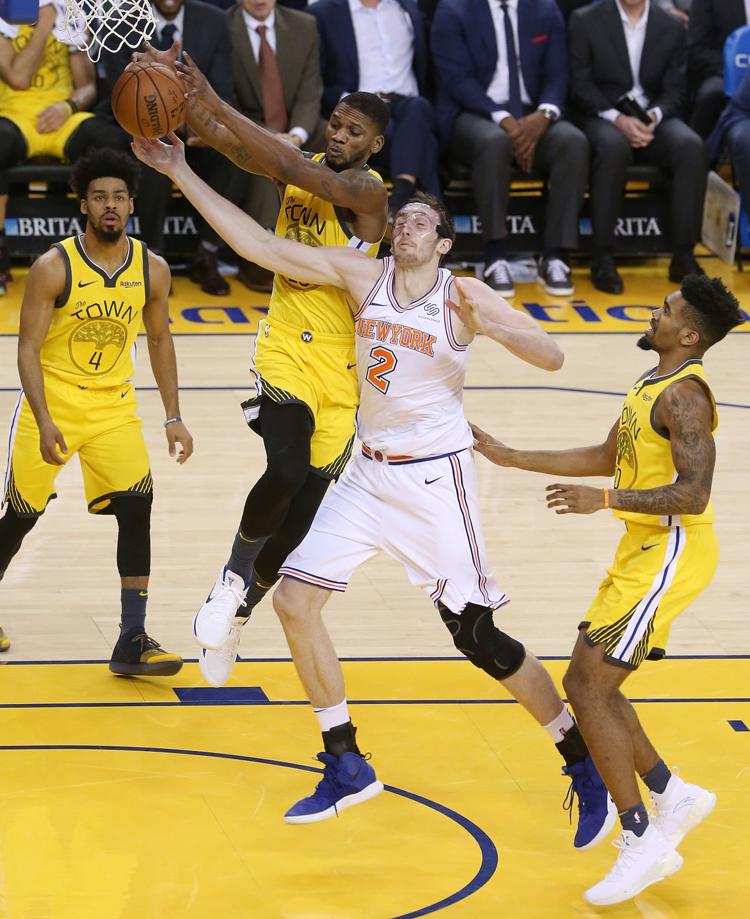 Allonzo Trier scores 11 points in Knicks 122-95 loss to Warriors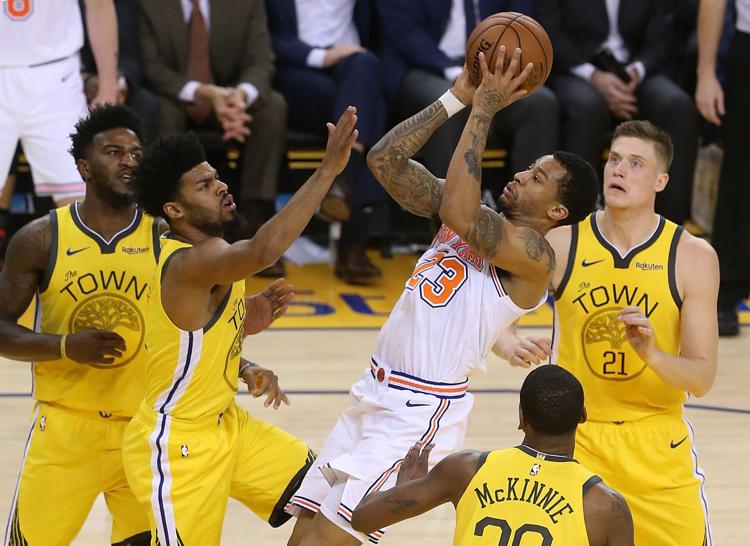 Allonzo Trier scores 11 points in Knicks 122-95 loss to Warriors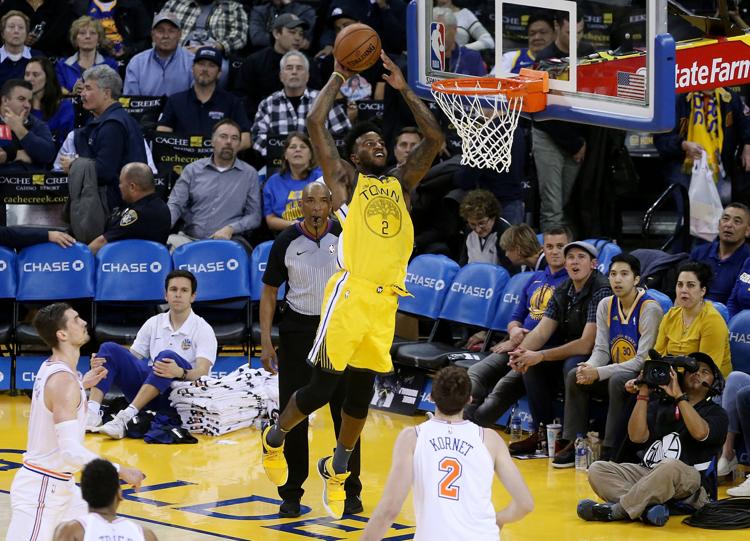 Allonzo Trier scores 11 points in Knicks 122-95 loss to Warriors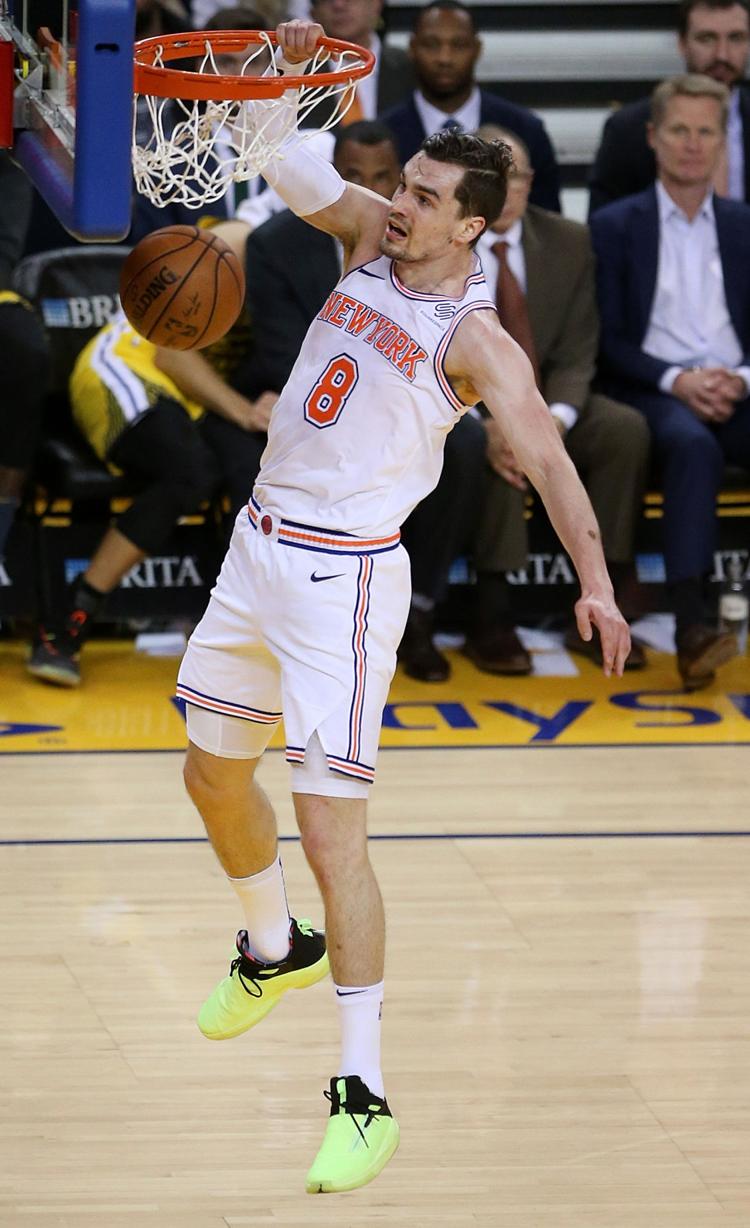 Allonzo Trier scores 11 points in Knicks 122-95 loss to Warriors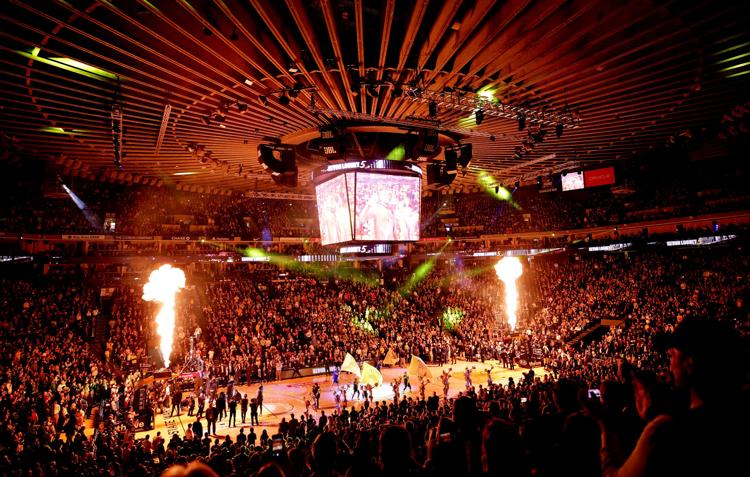 Allonzo Trier scores 11 points in Knicks 122-95 loss to Warriors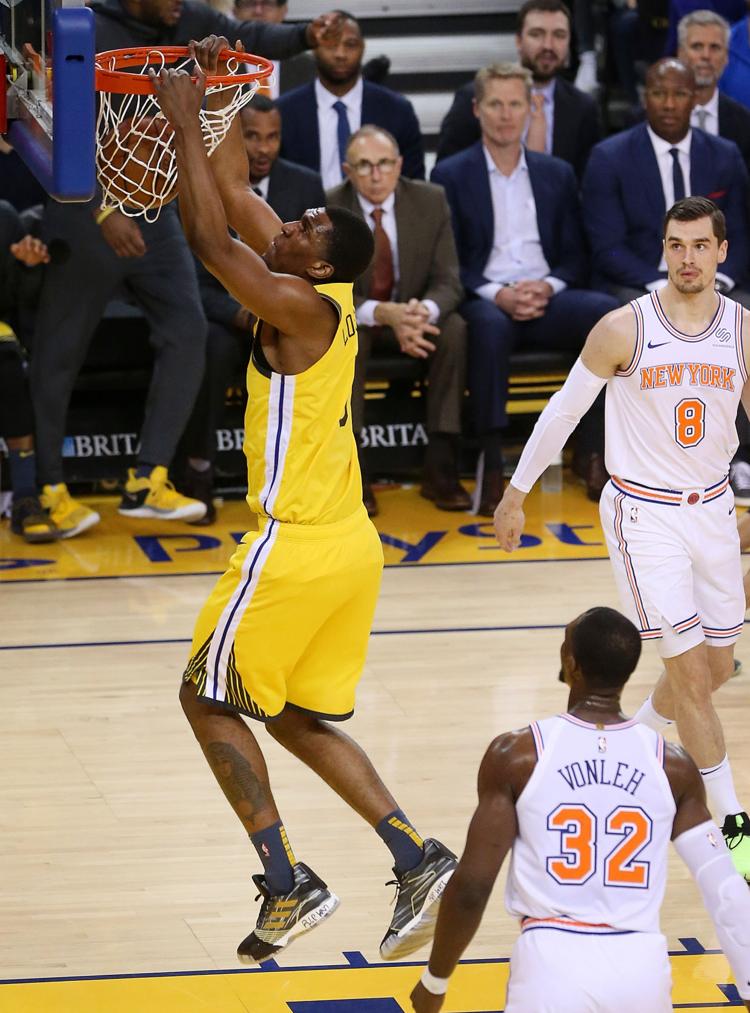 Allonzo Trier scores 11 points in Knicks 122-95 loss to Warriors