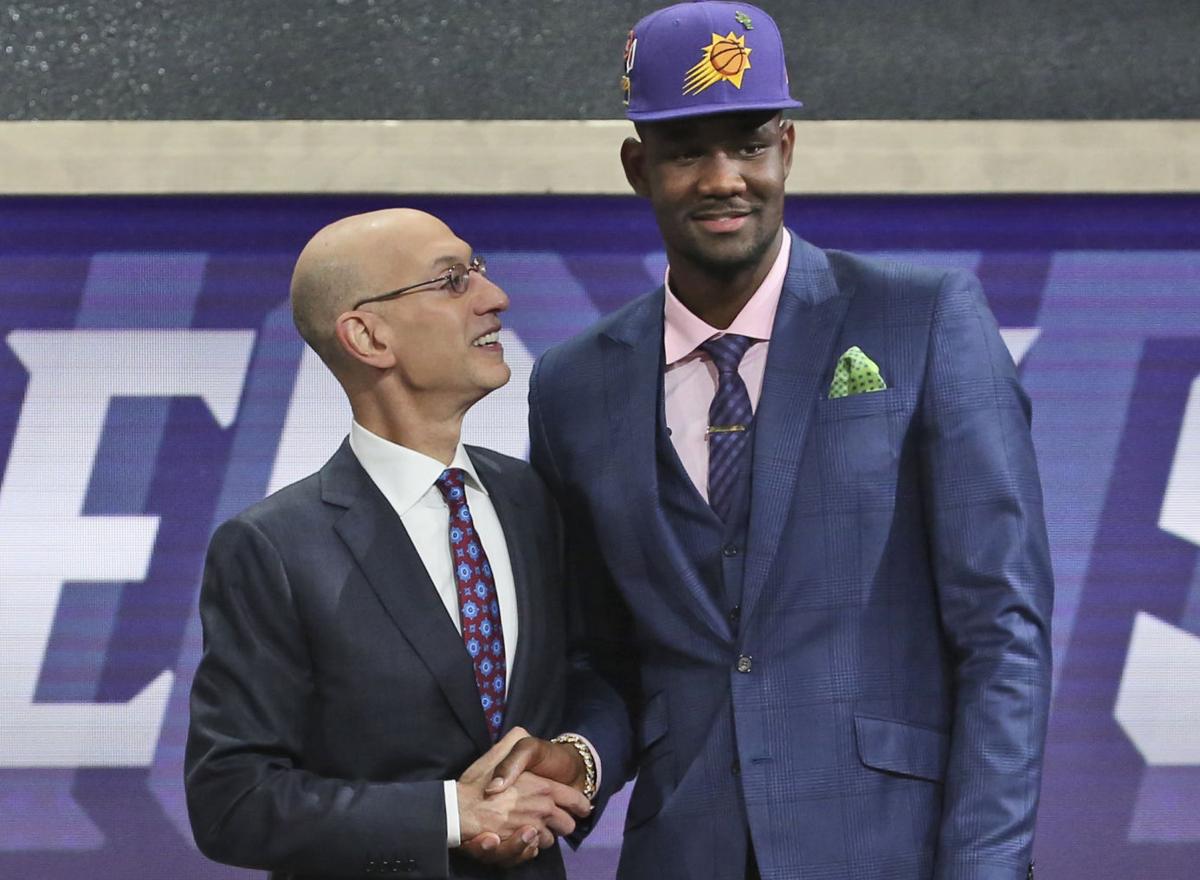 For a program that turns over roughly half its roster every spring, Arizona apparently does a pretty good job making sure guys take care of their academics on the way out of town.
That might be the key takeaway from Arizona's latest men's basketball scores in the NCAA's Academic Progress Ratings released this week. The APR measures both retention and eligibility, but grants waivers to teams losing players if they transfer with a 2.6 grade-point average or turn pro while eligible for the next semester.
Since recording a low score of 906 in 2014-15 when Craig Victor left for LSU in midseason and three others left early for pro basketball (Rondae Hollis-Jefferson, Brandon Ashley and Stanley Johnson), the Wildcats haven't scored less than 936 since then.
Their current rolling four-year average of 980 suggests that the Wildcats have  an average of about one APR transgression per season out of 12 or 13 scholarship players.
Each player can earn four points per year -- two for staying eligible each semester and two each semester for returning or graduating -- for a total of about 50 points. A 980 score means 98% of possible points were earned (or roughly 49 of 50), though there are other adjustments that can alter the final number slightly.
Arizona's rolling four year average rose 20 points to 980 this week because its 2014-15 score of 906 dropped out and was replaced by a 980 in 2018-19, the last year that APR scores are available due to the one-year lag in reporting.
While student privacy laws prevent a full analysis, it is known that no active UA player has been declared academically ineligible for a semester in the past five years, so any misses are coming from those who leave early without earning an academic waiver.
Here's what has happened since 2014-15 that could affect the Wildcats' APR scores:
In 2016-17, Arizona had a 936 score, suggesting three demerits. Of the early departures, Kobi Simmons, Lauri Markkanen and Chance Comanche all turned pro.
In 2017-18, Arizona had a perfect 1,000 score. That suggests Rawle Alkins, Allonzo Trier and Deandre Ayton were doing well enough academically that they would have been eligible in 2018-19 had they not declared for the NBA Draft.
Since players who return to finish their degrees can earn a program extra credit in the APR, the Wildcats also may have also benefited from the 2019 graduations of Jerry Bayless and/or Ray Smith -- but privacy rules again prohibit that from being clear.
Bottom line, the 980 four-year rolling average leaves Arizona with plenty of room to stay above the 930 penalty line in future seasons even if it slips below it with three or four "misses" in any one season.
---
An NCAA council has reportedly voted to allow voluntary activities starting on June 1 in men's basketball, though the Wildcats aren't expecting the vast majority of players in town until at least July (with the international players a particular question mark).
---
Be the first to know
Get local news delivered to your inbox!