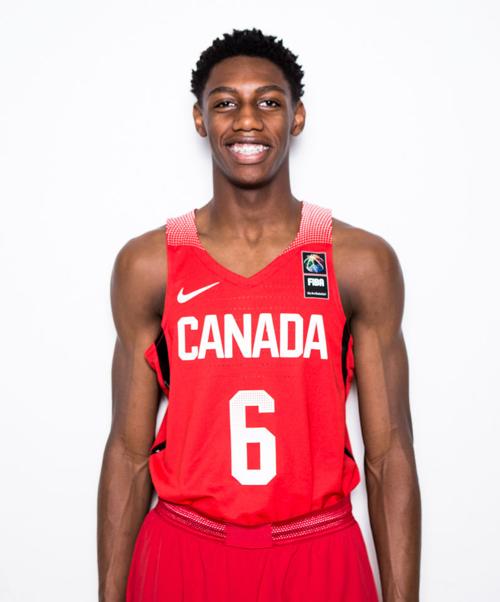 The top-ranked player in the class of 2018, Canadian forward R.J. Barrett, says he'll visit Arizona from Sept. 21-23 as part of a whirlwind five-school tour.
While that means Barrett won't be around for the Oct. 20 Red-Blue Game -- when UA often tries to attract many of its targets -- it does mean he can take in the Sept. 22 football game between UA and Utah, and means the Wildcats can devote their full attention to him over the weekend.
Barrett wrote in his USA Today blog that he's also planning to visit Kentucky this weekend, Duke from Sept. 15-17, Oregon from Sept. 23-25 and Michigan State from Sept. 29-Oct. 1.
That condensed schedule means Barrett will get in all his official visits well before the November signing date if he decides early.
"I'm really focusing on this process and getting my visits in right now because I don't want to prolong anything because I know the teams, coaches and their style of play," he wrote in USA Today. "That's why I've got the visits back-to-back like this because I want to have a decision by November."
A few other items of possible interest from the weekend, in case you missed them:
-- Michigan's John Beilein was listed most often as the cleanest high-major coach in college basketball in a CBS poll.