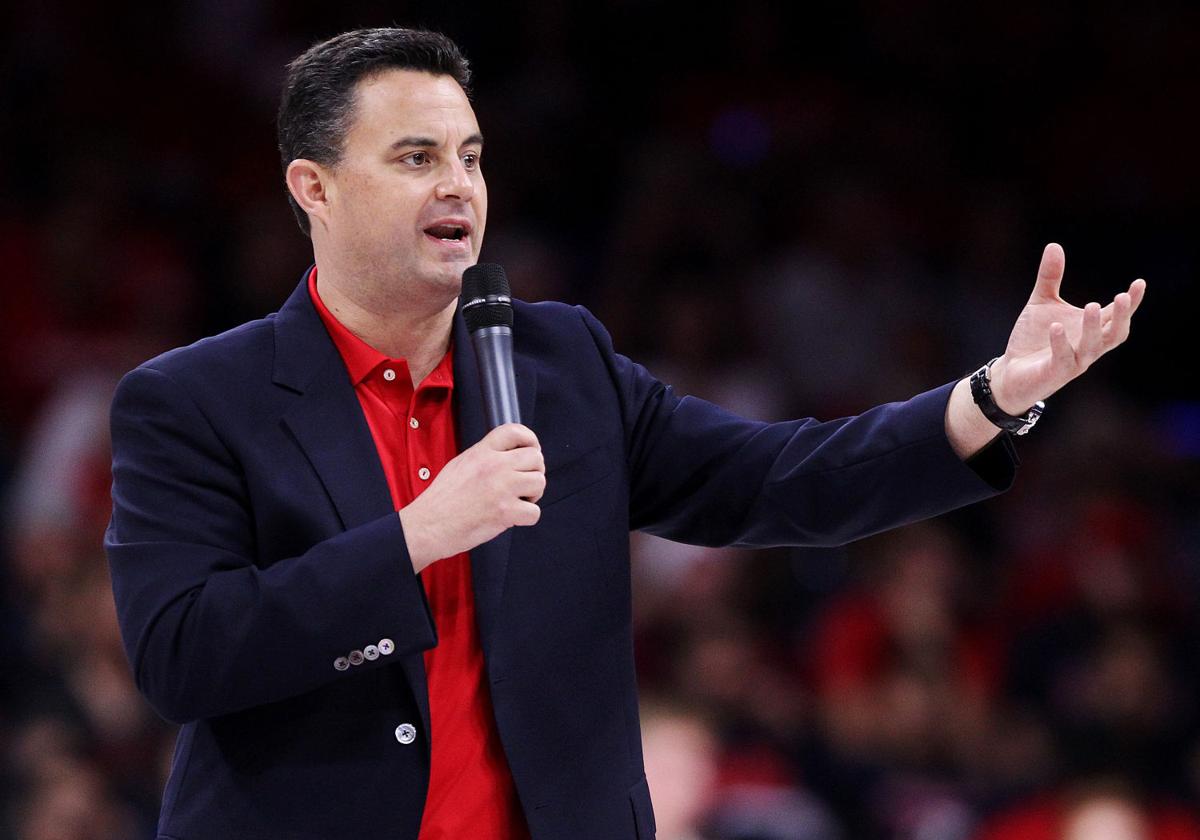 Arizona has added a Nov. 15 home game with Cal State Bakersfield, putting the Wildcats just one game shy of completing their 2016-17 schedule.
The Roadrunners, who finished last season at 24-9 and earned an NCAA Tournament berth by beating New Mexico State in the WAC Tournament final, will be a one-time opponent against Arizona.
The Wildcats have had trouble attracting high-major teams to McKale Center, according to basketball operations director Ryan Reynolds, who coordinates the schedule. So, in an attempt to play a tougher schedule, UA may play another neutral site game against a high-major opponent.
"The trend in college basketball is more neutral games," Reynolds said. "We're out here in the West and there's not as many other schools to play that aren't close to us. You go east and you have a lot of neutral games in New York or Chicago but it's just not easy for us to get there and they're one-time games. It's not in our best interests to go east for one game and not get a return game from it."
As of now, UA is already traveling to Honolulu for a Nov. 11 game with Michigan State at Pearl Harbor, to Los Angeles for a Dec. 3 game against Gonzaga and to the Las Vegas Invitational over Thanksgiving to face Santa Clara and Butler or Vanderbilt.
That's on top of a Dec. 10 true road game at Missouri, too.
All that leaves UA with a Dec. 20 date against New Mexico as its marquee home game of the nonconference schedule -- and it's worth noting that the Pac-12's unbalanced schedule won't put Oregon at McKale Center next season, either.
It is possible the Wildcats might schedule another neutral-site game close to home, say in Phoenix or Las Vegas, but games played within the Pac-12 footprint can have a minor contractual snag in that the Pac-12 Network owns the rights for them.
In any case, UA is trying to beef up the home schedule but not having much luck. If it plays another neutral site game, in fact, it will have to schedule two exhibitions at home just to meet the minimum number of games for UA's season-ticket package, thus forgoing the usual closed scrimmage it normally has instead of a second exhibition.
Here's how the UA nonconference schedule looks to date:
Nov. 11 Michigan State at Honolulu (Pearl Harbor)
Nov. 15 Cal State Bakersfield
Nov. XX Las Vegas Invitational home game TBA
Nov. XX Las Vegas Invitational home game TBA
Nov. 23 Santa Clara at Las Vegas Invitational (Orleans Arena)
Nov. 25 Vanderbilt/Butler at Las Vegas Invitational (Orleans Arena)
Dec. 3 Gonzaga at Los Angeles (Staples Center)
---
Terrance Ferguson received an in-home visit from UA coaches. LOI rules stipulate that he can't sign while they were there, though he is still expected to at some point.
---