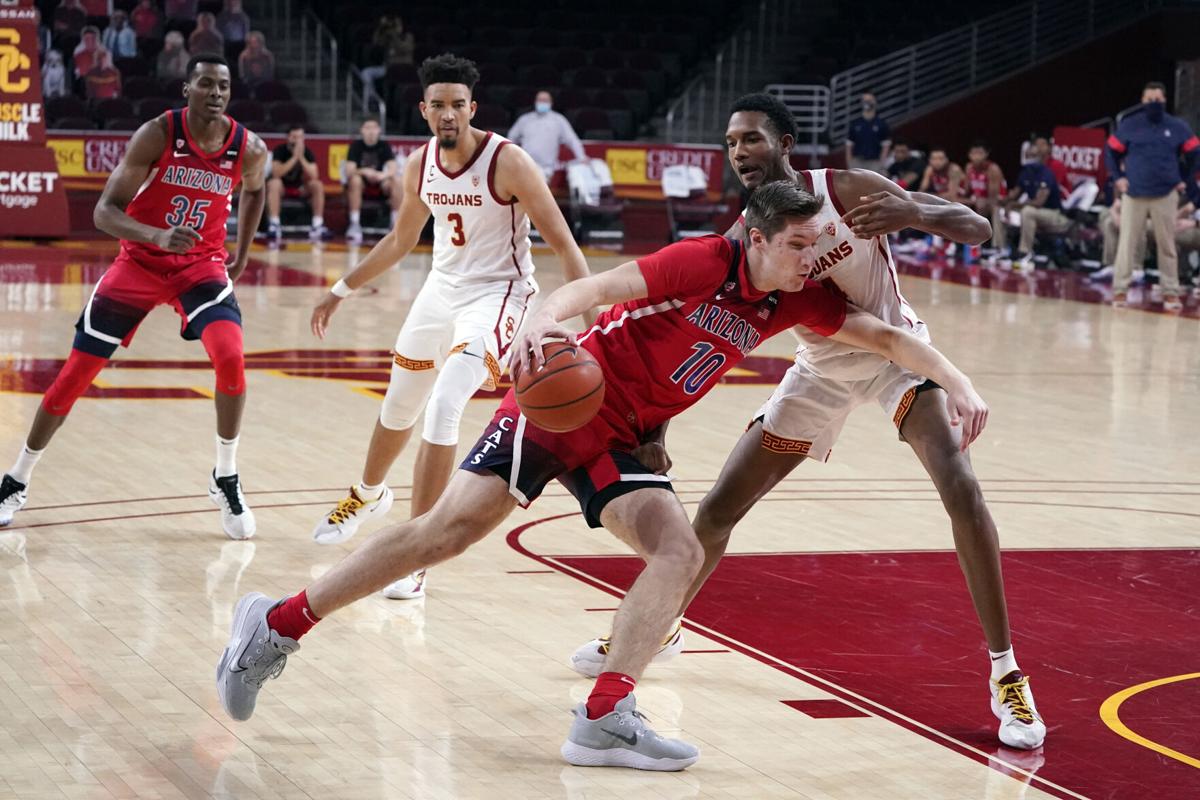 USC remained the Pac-12's only ranked team Monday, dropping two spots to No. 19 after losing to Arizona, while Oregon continued to gain momentum.
The Ducks received the 29th most points in voting, while UCLA finished 33rd in voting. Colorado was 35th in voting despite being No. 14 in Kenpom and No. 21 in the NET.
Arizona is No. 45 in NET, 51 in Sagarin and 39 in Kenpom, still in bubble territory if it weren't keeping itself out of the postseason. The Wildcats are now 2-3 in Quad 1 opportunities after their win at USC (their Dec. 28 home win over Colorado was the other win).
---
Arizona nominated Azuolas Tubelis for the Pac-12's Freshman of the Week award, and it's no surprise who his competition is: USC's Evan Mobley.
Mobley averaged 22.5 points and 7.0 rebounds in the Trojans' win over ASU and loss to UA, while Tubelis averaged 17.0 points and 11.5 rebounds during the Wildcats' loss at UCLA and win at USC.
Mobley also shot 69.6% from the field in the Trojans' two games but Tubelis also has a few arguments on top of his overall numbers: He had 16 points and 15 rebounds in the head-to-head matchup with USC, it came on the road, and Arizona won.
Arizona nominated James Akinjo (20.5 points, 5.0 assists) for Pac-12 Player of the Week but it'll be hard to beat out Washington State's Noah Williams, who poured in 40 points against Stanford and 32 against Cal in the Cougars' sweep of the Bay area schools (though only 12 against Washington in a loss earlier last week).