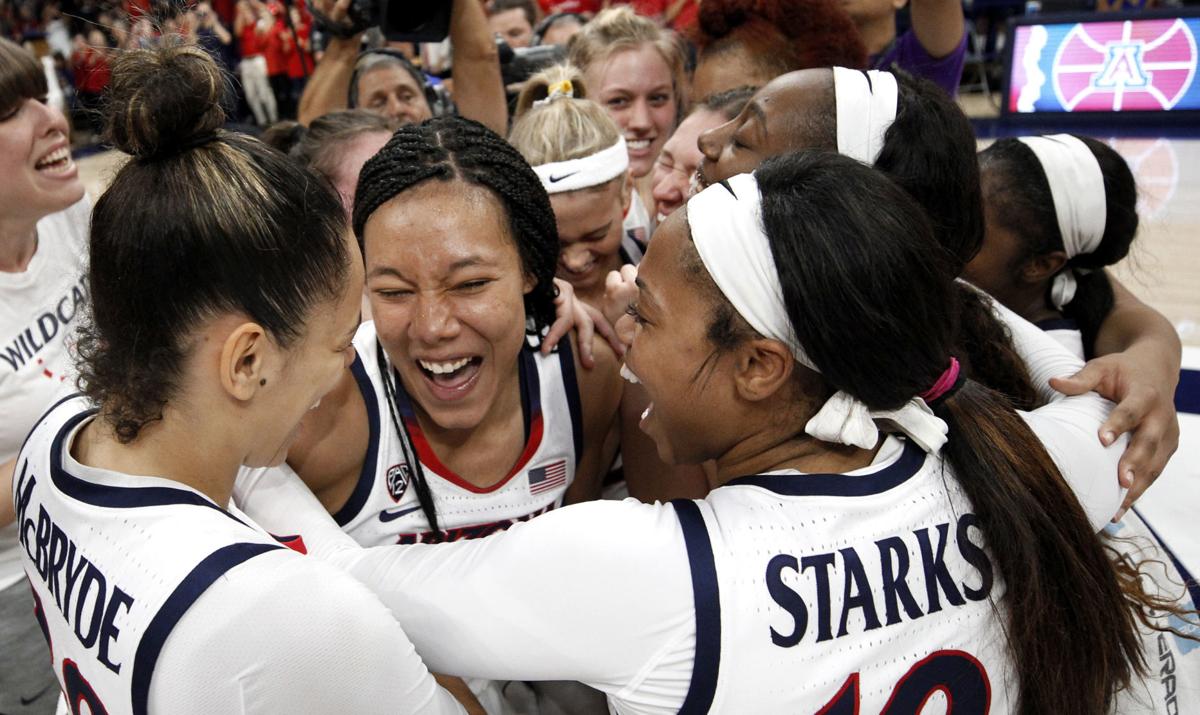 SAN FRANCISCO -- Arizona was picked to finish sixth in the Pac-12 women's basketball race, its highest predicted slot since 2005-06, in the league's official coaches poll released Monday.
The Wildcats return eight players from their WNIT title team, including standout Aari McDonald, and the conference's 12 coaches voted them to finish in the league's upper half.
Oregon was picked to win the Pac-12 this season, followed by Stanford, Oregon State, UCLA and ASU. 
Speaking later Monday at the Pac-12 women's media day, UA coach Adia Barnes said it was easier to be picked 10 or 11th -- as her earlier Wildcat teams were -- but that she doesn't make much of preseason predictions.
"Regardless of where you're picked, you've got to still go out and play, and there's really good teams" in the Pac-12, Barnes said. "So I don't really look at that, but I know where we need to be to try to make the tournament. And to be honest our goal is to make the (NCAA) tournament."
Full results of the coaches' poll, with total votes and first-place votes in parentheses:
---
Last season, UA was picked to finish 10th and landed in a tie for eighth at 7-11, finishing at 24-13 overall. In 2017-18, the Wildcats were picked 11th and finished exactly there at 2-16 (6-24 overall).
---
The Pac-12 Networks will hold its women's media day show between noon and 3 p.m. Monday. UA coach Adia Barnes, McDonald and Tee Tee Starks are scheduled to appear at 1 p.m., and their main-stage interviews will also be aired via Pac-12 Now at 1:40 p.m.
On Tuesday, the Pac-12 men's media poll will be released in advance of the men's media day. UA's Sean Miller, Nico Mannion and Josh Green are scheduled to appear on the Pac-12 Networks' show at 1:30 p.m. on Tuesday and on the main stage at 3:30 p.m.