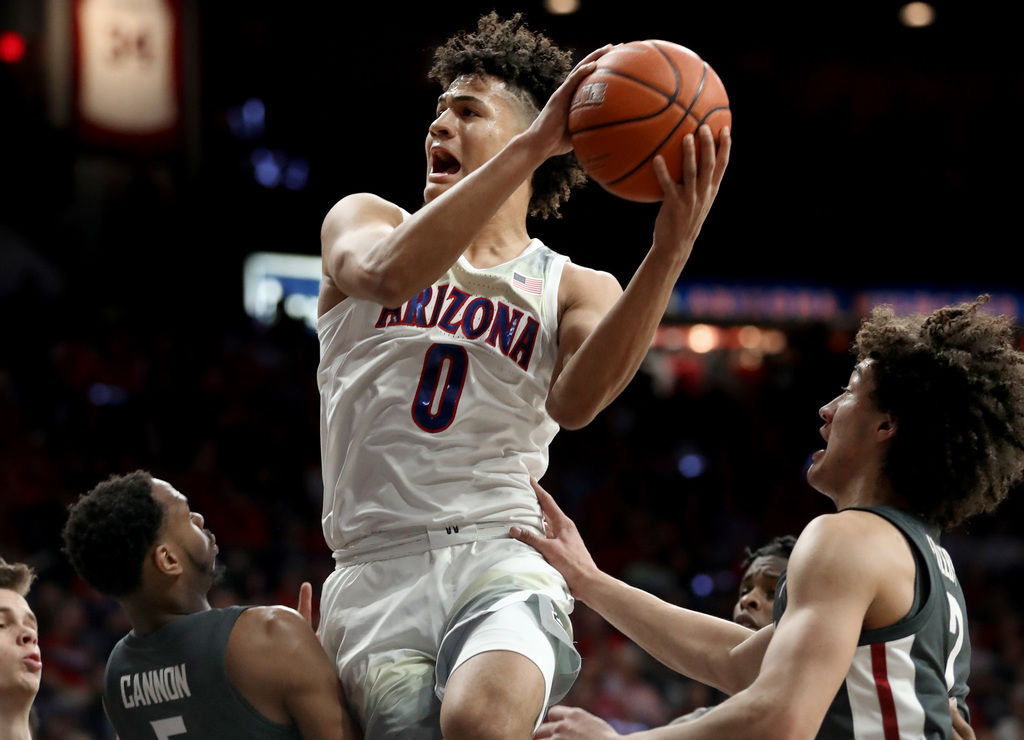 Arizona freshman wing Josh Green returned from a lower back injury and started Thursday against Washington State, but reserve guard Max Hazzard sat out again for what UA termed "personal reasons" and backup center Chase Jeter served the first of a two-game suspension for an unspecified violation of team rules. 
Jeter will participate in Saturday's Senior Day ceremonies, a UA spokesman said, but will not play. The Wildcats host Washington on Saturday. 
A UA spokesman said Jeter's suspension is in no way connected to his purported online interaction with "Parlay Patz," a gambler who, according to court documents, sent Jeter a threatening message via Instagram late last year. Court documents and an NBC News story say the gambler accused Jeter and the Wildcats of costing him $100,000 when they lost a December game to St. John's. Jeter responded, according to court documents, by writing that "Gambling is a dangerous habit. You're addicted. Stop it. Get some help!"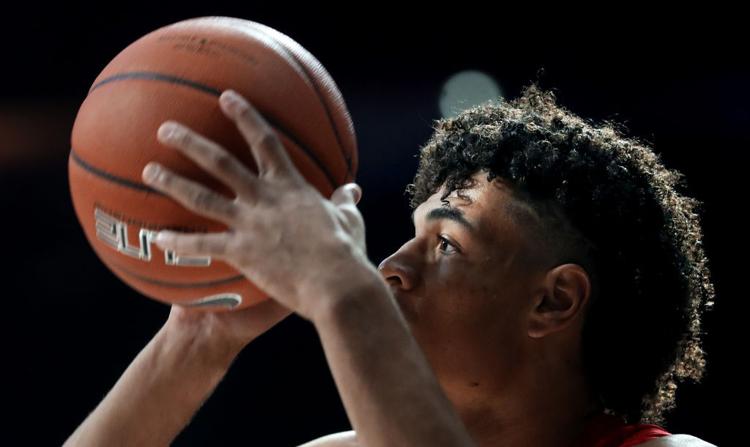 Meanwhile, Hazzard missed his second game in the last seven days. He did not play in UA's Feb. 27 game at USC for what the UA also said were personal reasons, but returned on Saturday at UCLA.
Green missed both games in Los Angeles because of a lower back injury.
Green injured his sacroiliac joint against Oregon on Feb. 22 and stayed home to rest last week but has practiced this week.
UA coach Sean Miller said on Tuesday it was a matter of checking with UA medical staffers and then leaving it up to Green when he felt ready to return.
"You know, each of these guys is different," Miller said. "They're all at a different age. Each injury represents different challenges. You know some guys like to fight through, other guys you know want to be closer to 100%, so the second is, we have to listen to the student athlete as well."
Contact sports reporter Bruce Pascoe at 573-4146 or bpascoe@tucson.com. On Twitter @brucepascoe
Be the first to know
Get local news delivered to your inbox!