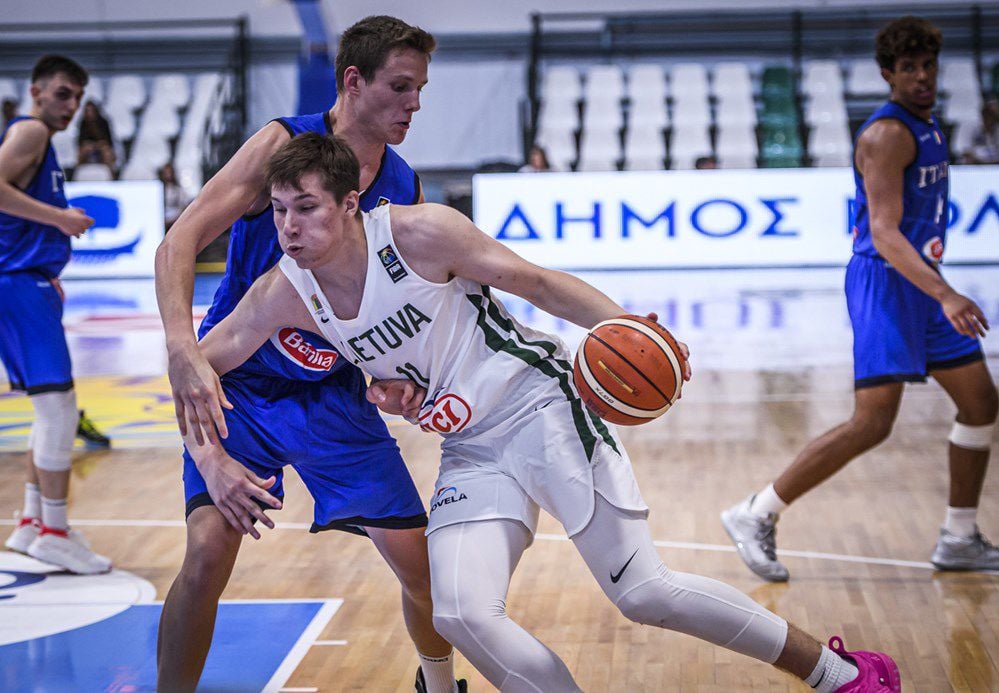 Rivals has Arizona's class ranked 13th, though that ranking does not yet include Tubelis.
Individually, Tubelis was rated the No. 54 prospect in 247's class of 2020 rankings, just behind Dalen Terry (44) and Bennedict Mathurin (50). Of UA's other recruits, Estonian point guard Kerr Kriisa was 64, French post player Daniel Batcho was 104 and Turkish guard Tibet Gorener is No. 122.  Tubelis' brother, Tautvilas, was not rated.
Terry is the only U.S.-based recruit in Arizona's seven-player class, though Gorener played in Southern California last season.
In Eurobasket's listing of the top non-U.S.-based players born in 2002, Tubelis rated No. 4, while French big man Daniel Batcho was 37 and Gorener 45. Estonian guard Kerr Kriisa ranks No. 18 among players born in 2001.
---
The NCAA is looking at recreating the open evaluation periods in August, September and October, according to 247 Sports.
---
In light of the heated Minneapolis situation, UA target Paolo Banchero and WSU's Noah Williams opened up about when they were wrongly held up at gunpoint by police in an incident that later led to five-figure settlements for both players.
Be the first to know
Get local news delivered to your inbox!