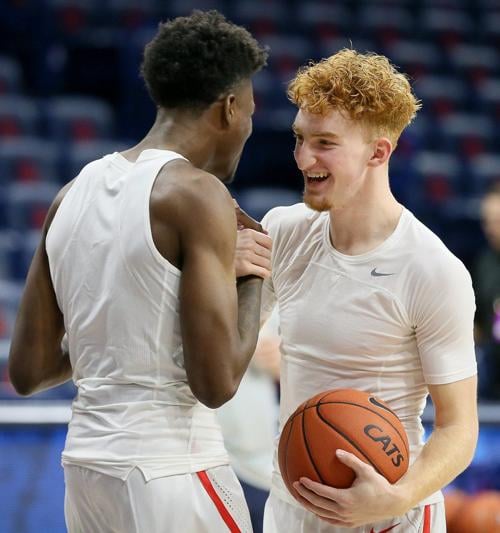 Arizona sophomore guard Devonaire Doutrive is available to play Thursday evening against San Jose State after being reinstated from an indefinite suspension.
Doutrive was in position to start at shooting guard when he was suspended before the Wildcats' Nov. 1 exhibition game against Chico State, and he also missed Arizona's first two exhibition games.
After averaging 11.0 minutes in 26 games last season, Doutrive's guardian announced he would transfer last spring but Doutrive said he was staying a month later. He then reported to the Wildcats in July and won the team's gold practice jersey twice for being the team's most productive player.
While UA coach Sean Miller had referred to Doutrive as a starter last month, he has started Dylan Smith at shooting guard during Doutrive's suspension. Doutrive is not expected to start Thursday but will likely play off the bench.