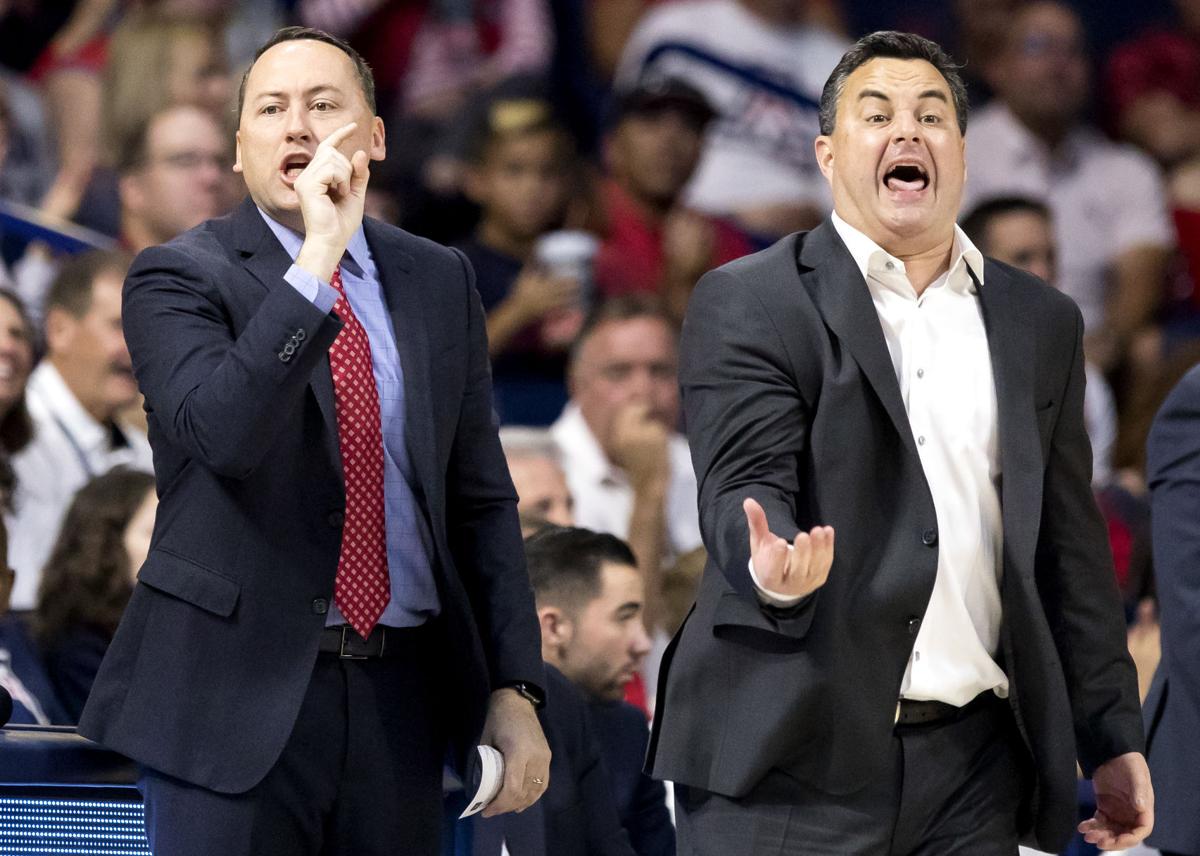 Duke became the new No. 1 after Kentucky lost to Evansville. Among Pac-12 teams, Oregon moved to 11 while Colorado is ranked No. 23 and Washington slipped to 25 after losing to Tennessee.
FWIW, I moved Arizona up from No. 23 to No. 20 on my ballot (as well as the Wildcats have played, I view games away from home and quality of opponents as a significant factors so didn't leapfrog them past more teams).
Arizona is rated No. 11 in Kenpom, with the No. 12 ranking in offensive efficiency (thanks in large part, no doubt, to Zeke Nnaji) and No. 20 in defensive efficiency. Sagarin has the Wildcats at No. 19.
---
Nnaji is the best field-goal percentage shooter in Division I as of now, while Kenpom rates Nnaji eighth nationally in effective field-goal shooting percentage, in which 3-point shots are given about an extra 50 percent credit -- and third in "true shooting percentage," in which free throws are factored in.
Nnaji is shooting 84.6 percent overall (including one missed 3-pointer) and 85.7 percent from the line. He's made 17 straight field goals and 13 straight free throws. 
Nnaji will likely be named the Pac-12's Freshman of the Week later Monday and he could also be named the conference's Player of the Week (though USC's Nick Rakocevic averaged 25.5 points and 13.5 rebounds in two wins, including 24 and 11 at Nevada).
---
Full UA stats and Sunday's box score are attached to this post.
Arizona Wildcats vs New Mexico State Aggies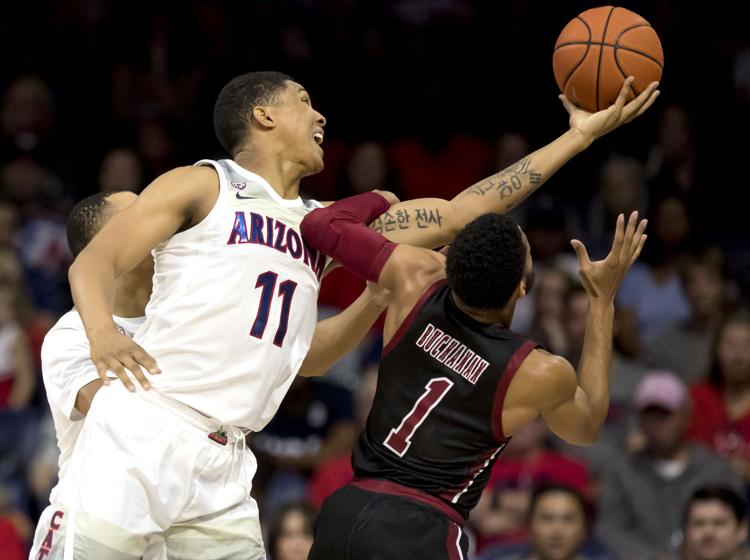 Arizona Wildcats vs New Mexico State Aggies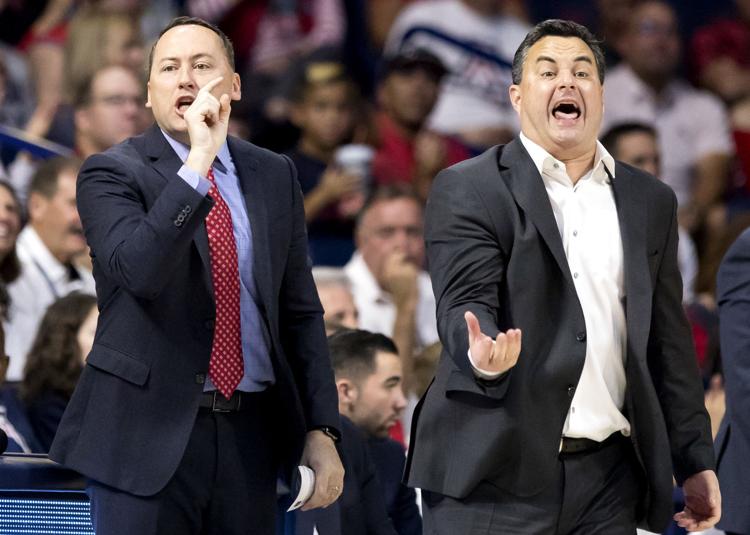 Arizona Wildcats vs New Mexico State Aggies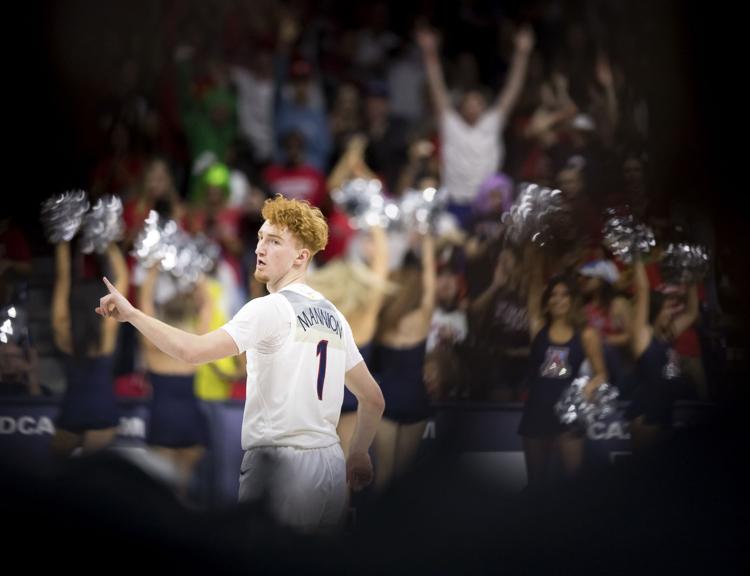 Arizona Wildcats vs New Mexico State Aggies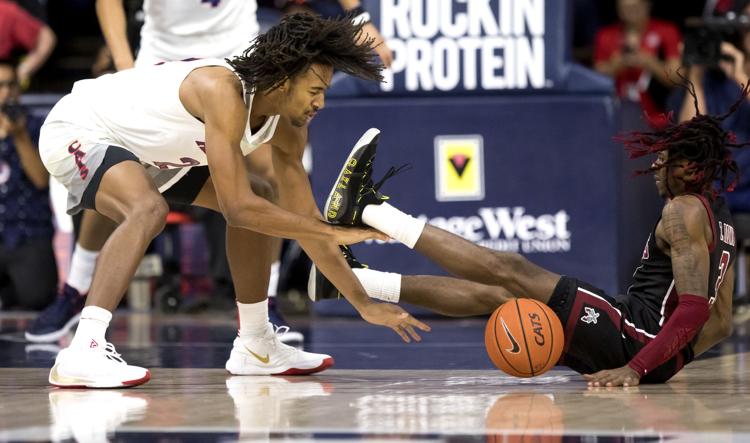 Arizona Wildcats vs New Mexico State Aggies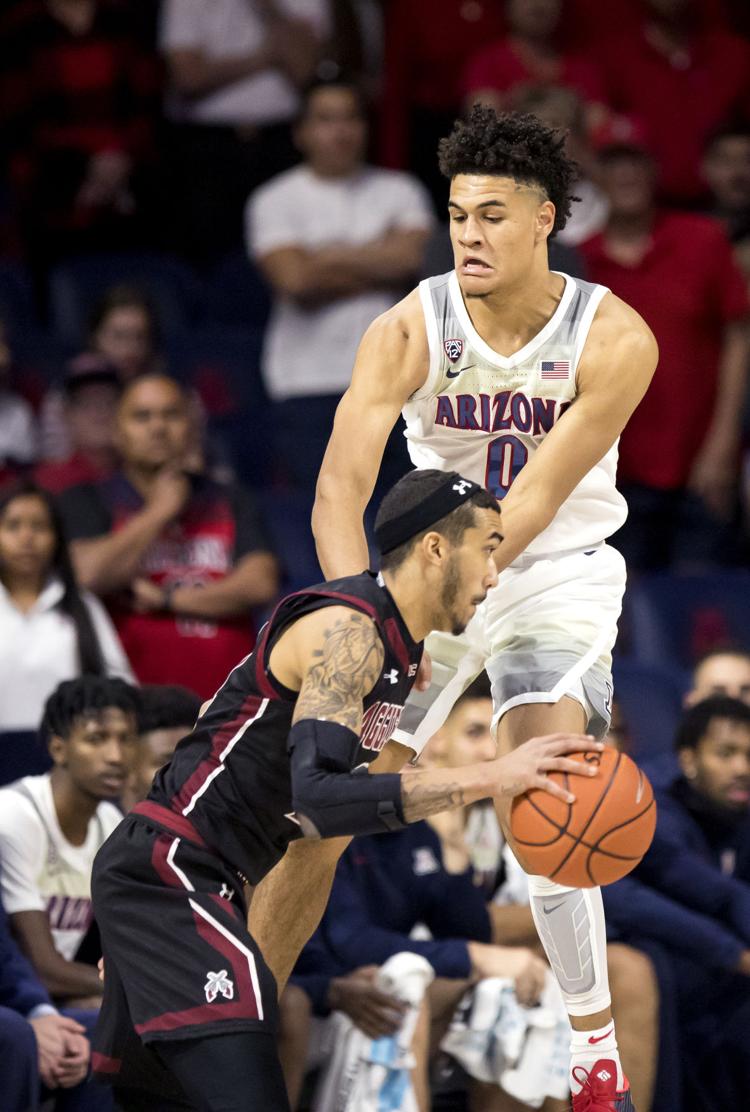 Arizona Wildcats vs New Mexico State Aggies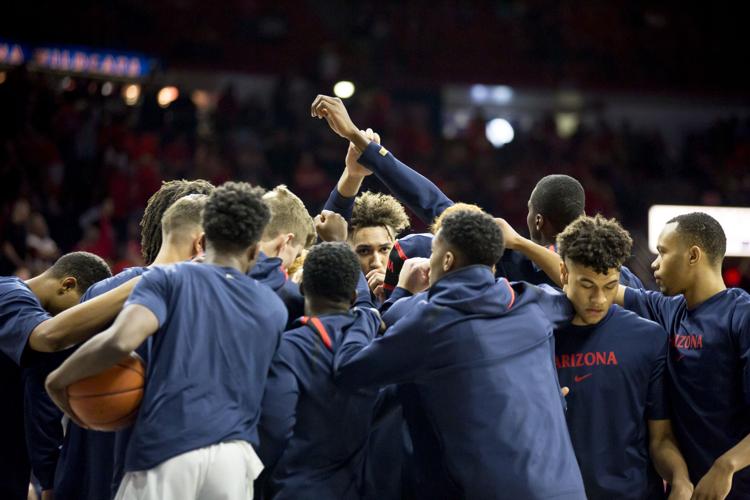 Arizona Wildcats vs New Mexico State Aggies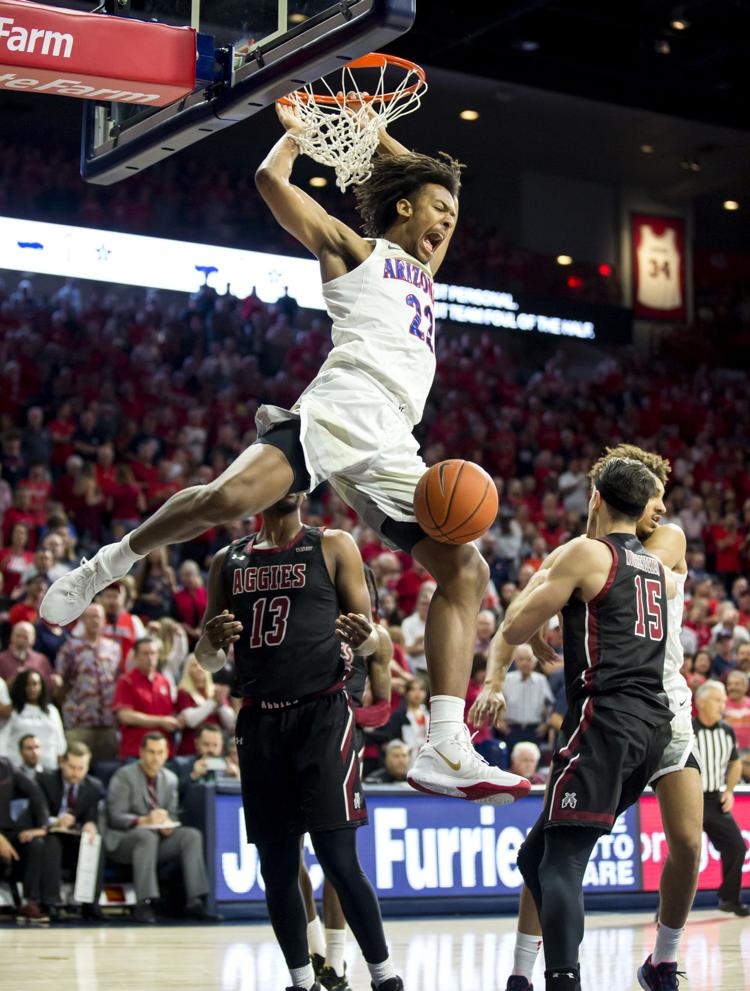 Arizona Wildcats vs New Mexico State Aggies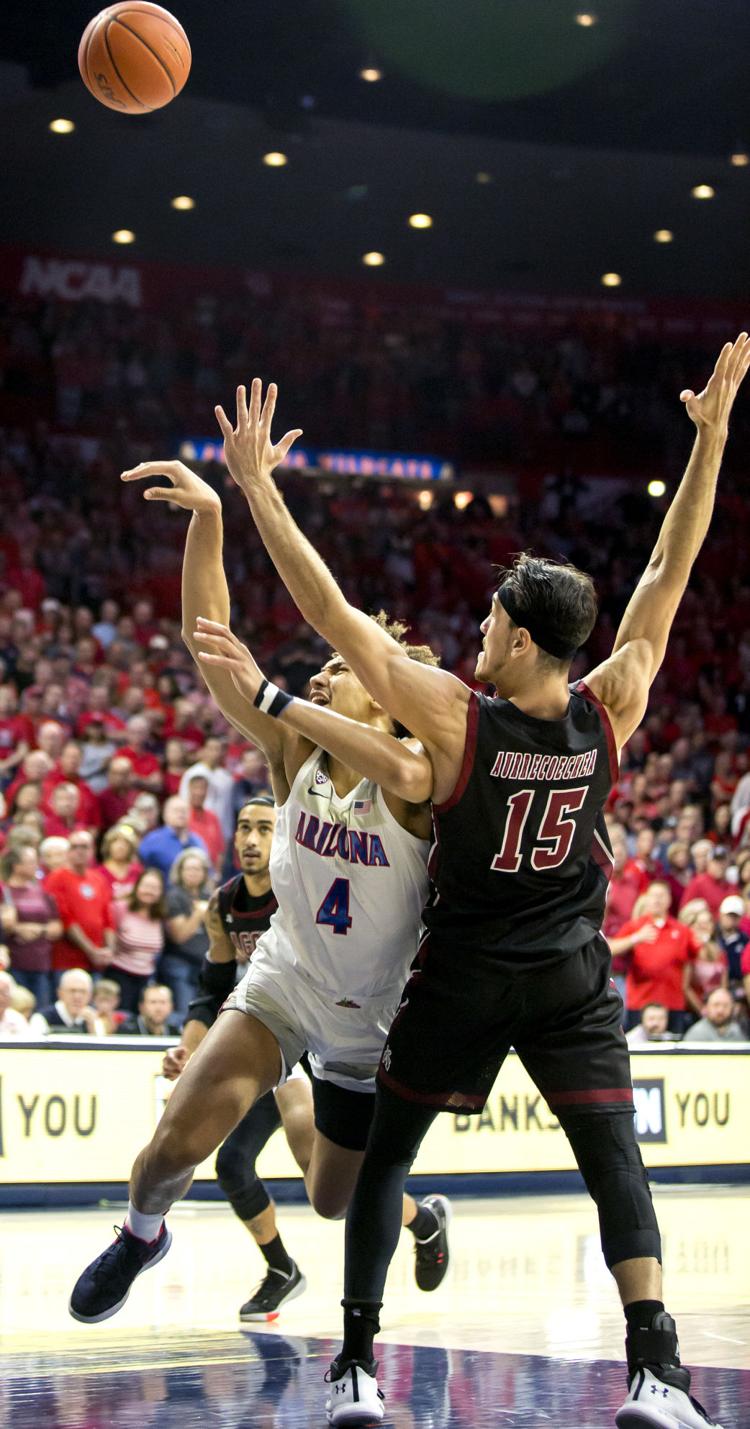 Arizona Wildcats vs New Mexico State Aggies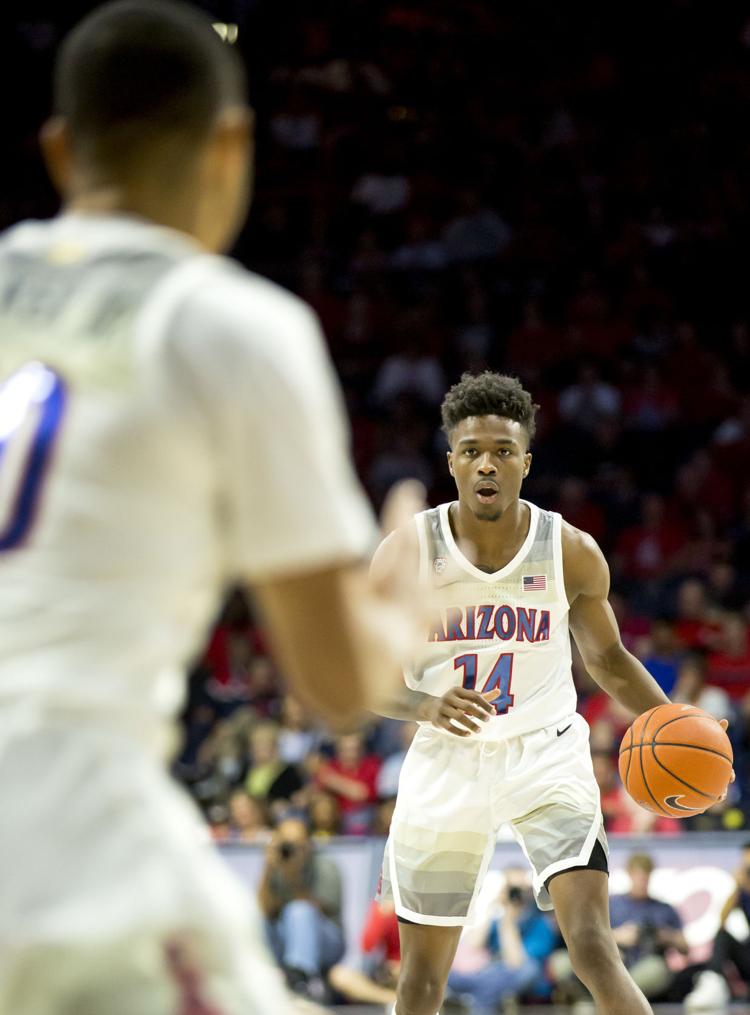 Arizona Wildcats vs New Mexico State Aggies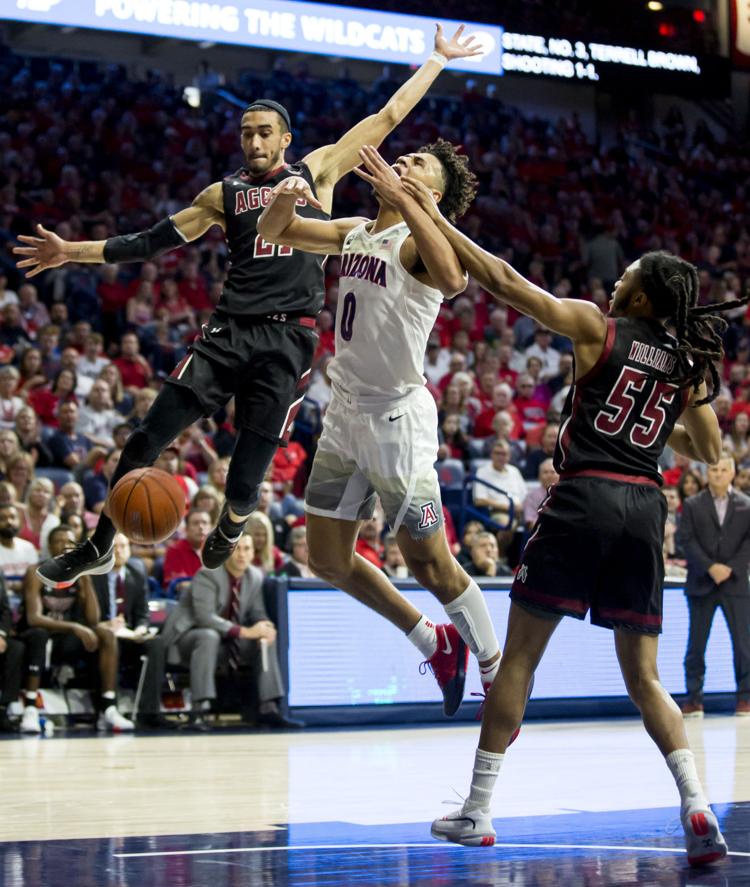 Arizona Wildcats vs New Mexico State Aggies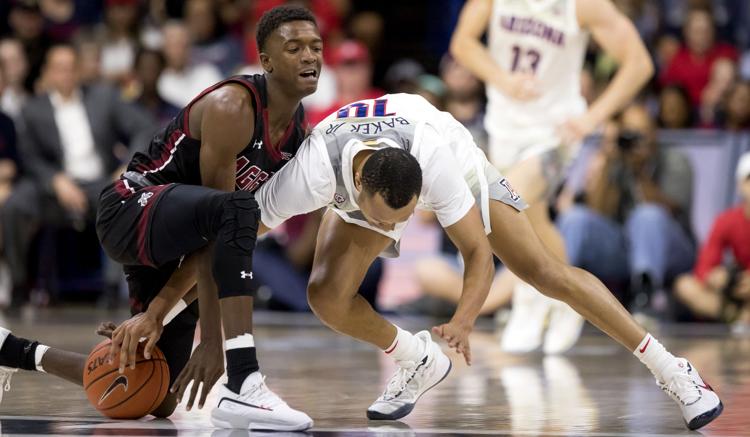 Arizona Wildcats vs New Mexico State Aggies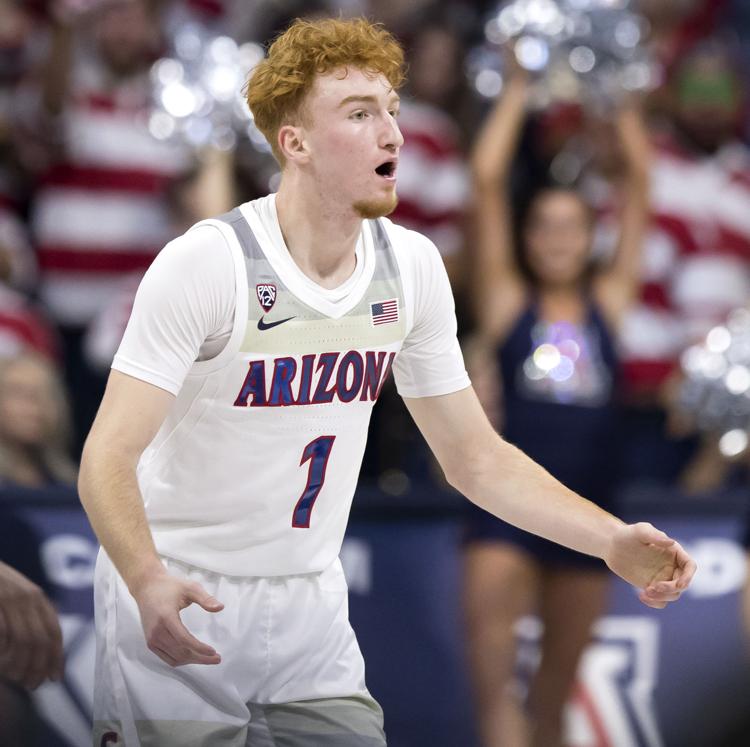 Arizona Wildcats vs New Mexico State Aggies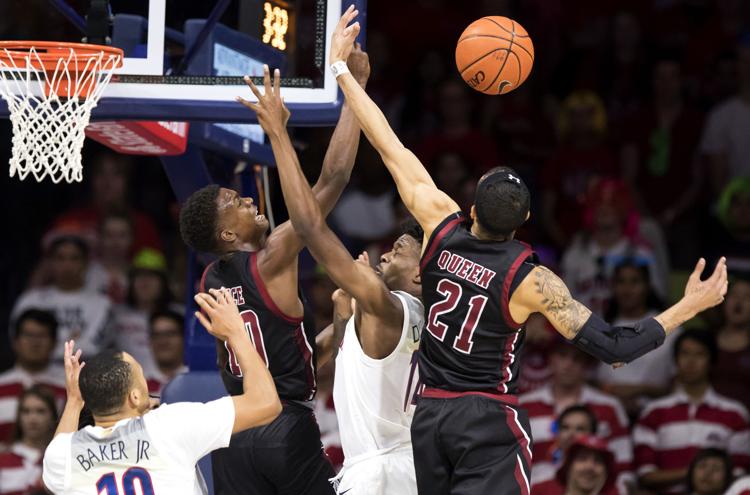 Arizona Wildcats vs New Mexico State Aggies
Arizona Wildcats vs New Mexico State Aggies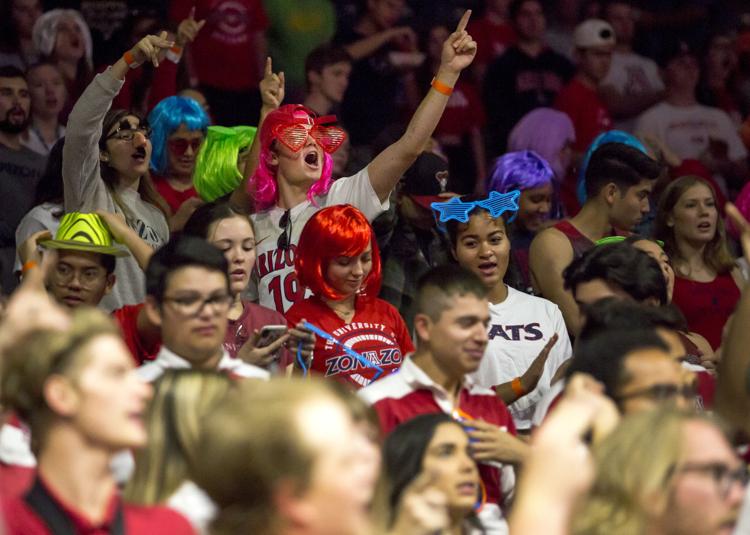 Arizona Wildcats vs New Mexico State Aggies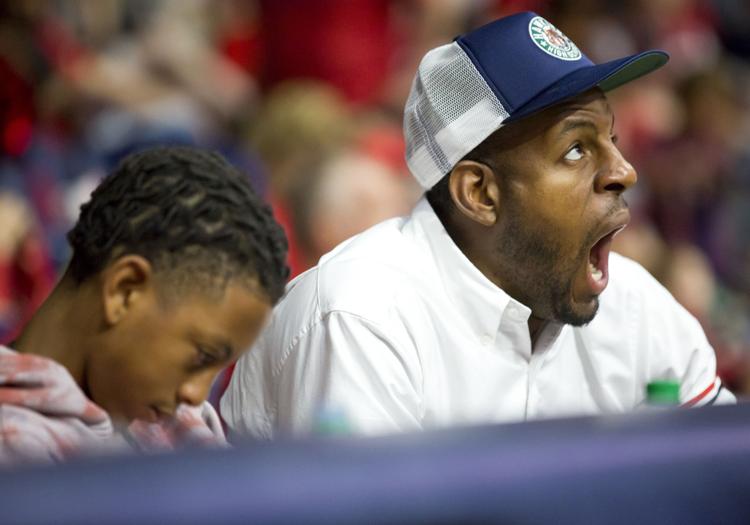 Arizona Wildcats vs New Mexico State Aggies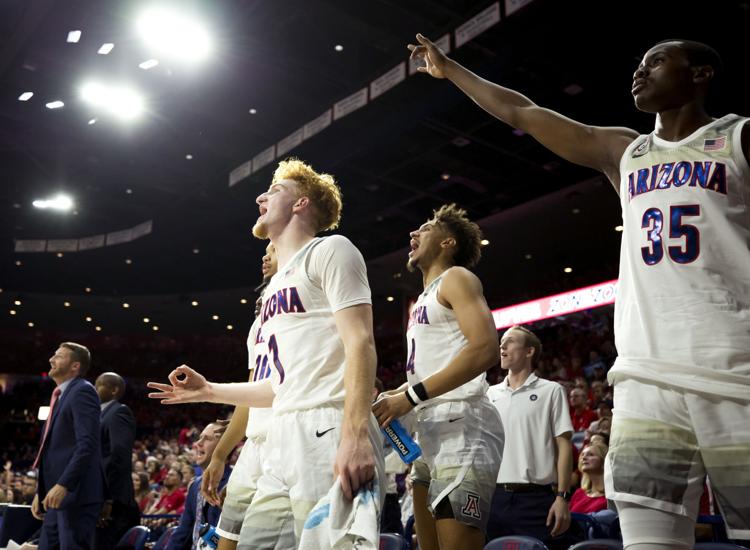 Arizona Wildcats vs New Mexico State Aggies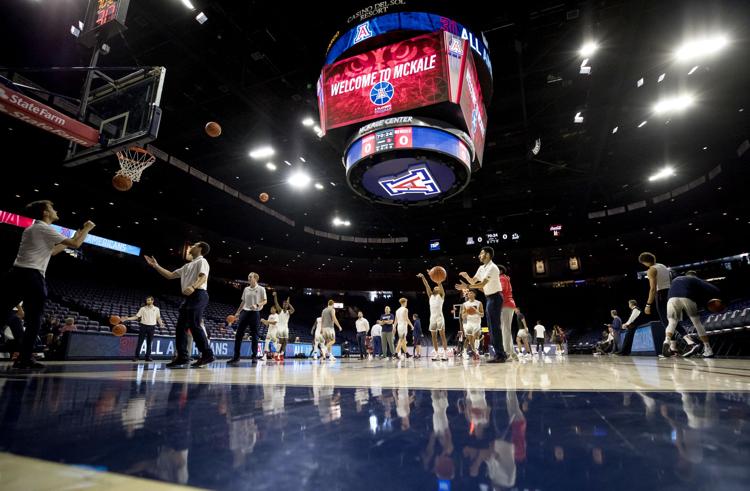 Arizona Wildcats vs New Mexico State Aggies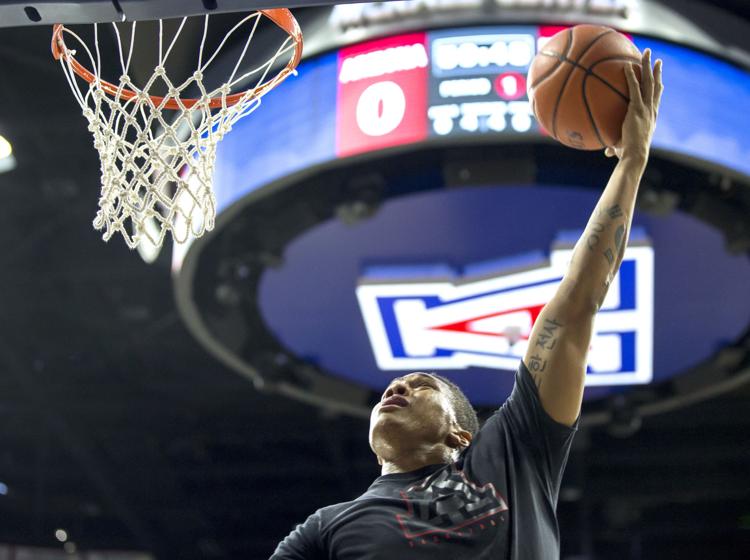 Arizona Wildcats vs New Mexico State Aggies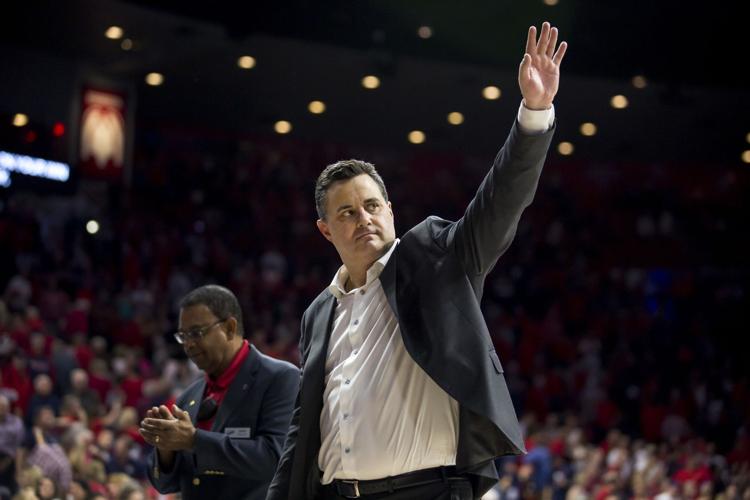 Arizona Wildcats vs New Mexico State Aggies