Busting the Brackets rates McKale Center the No. 25 best home-court atmosphere in college basketball — and No. 2 in the state of Arizona.
It has GCU at No. 22. Other home courts in the West that are rated higher: No. 3 Gonzaga, No. 17 New Mexico, No. 18 Utah State and No. 20 San Diego State. Not surprisingly, Duke is rated second and Kansas No. 1.
UCLA and Washington did not make the list.
In my experience, at least in games I've covered in the West involving Arizona, there have been great home-court atmospheres at Washington, Gonzaga, New Mexico and San Diego State, while Gonzaga has a particularly organized and enthusiastic student section (also it helps greatly when those student sections are located on the sidelines as at Gonzaga and Washington, not the baselines).
Oregon had some great atmospheres at McArthur Court but not so much at Matthew Knight Arena. I once covered games at Utah State that had my ears ringing. ... 
---
Yahoo Sports takes a look at why things have been quiet regarding the federal investigation into college basketball, noting that they could heat up this fall.
---
CBS Sports says feedback from coaches may result in the first July recruiting period being preserved for the Peach Jam and other travel-ball events. The issue has been raising a lot of concern for event organizers and coaches, among others.
---
Some key UA targets picked up new offers: Boogie Ellis got one from Gonzaga, and Josh Green received one from North Carolina.
---
---
---
Amphi's Jackson Ruai says he's thankful for his travel-ball experience.
---
---
First look: Arizona's 2018-19 roster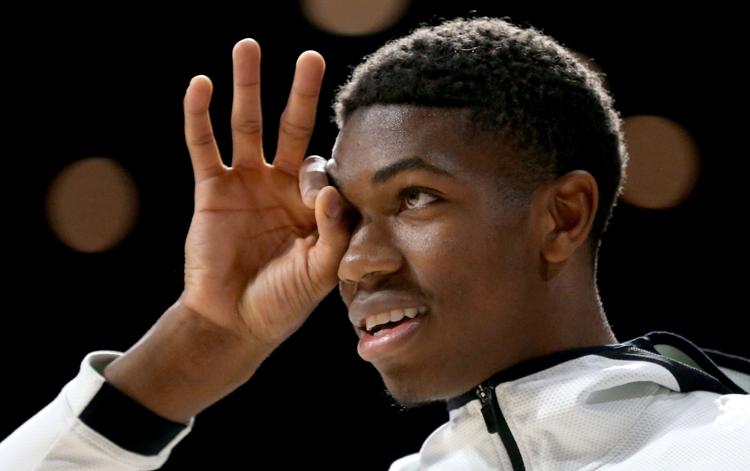 UA is bringing in three players from the 2018 recruiting class, two graduate transfers that will be eligible to play immediately and another transfer from Cornell.
Here's what the Wildcats' rotation might look like when they take the court in October.
Head coach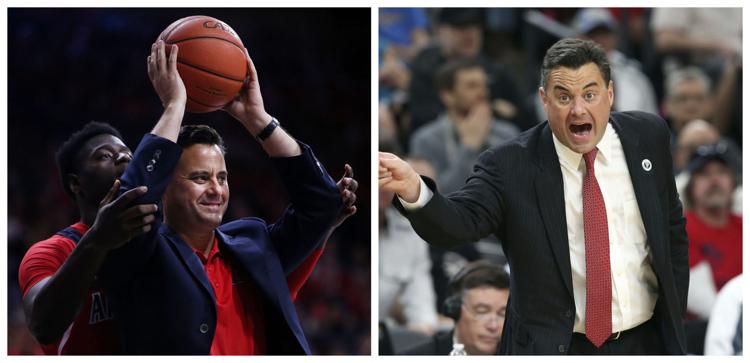 Was: Sean Miller
Is now ... Sean Miller. 
Lead assistant coach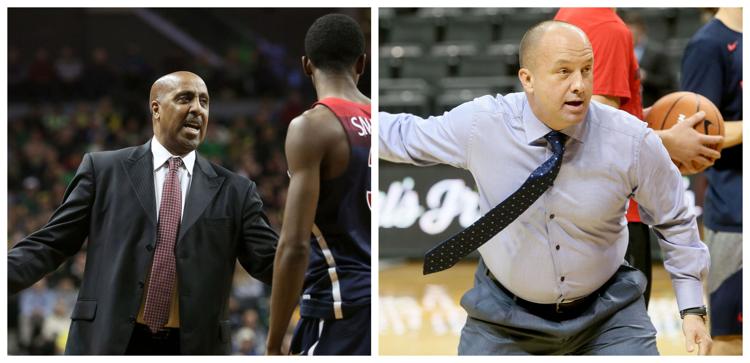 Was: Lorenzo Romar. The former Washington boss spent a year at Arizona before taking the head coaching job at Pepperdine.
Is now … Mark Phelps. Phelps moves over one chair and gets a raise, to $275,000 annually. 
Assistant coach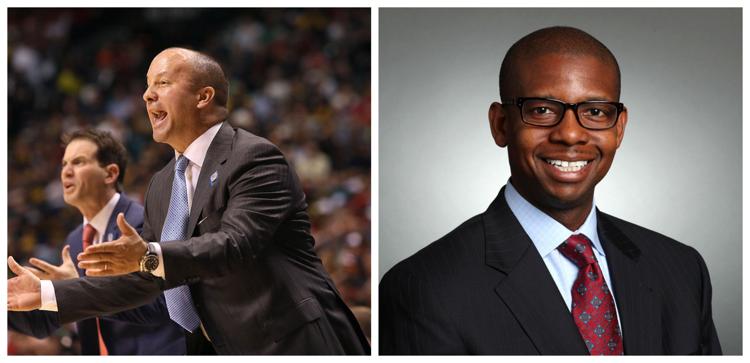 Was: Mark Phelps
Is now ... Justin Gainey. Gainey played under Miller at N.C. State from 1996-1999 and the two are familiar with each other. Gainey signed a two-year contract worth $290,000 annually. 
Assistant coach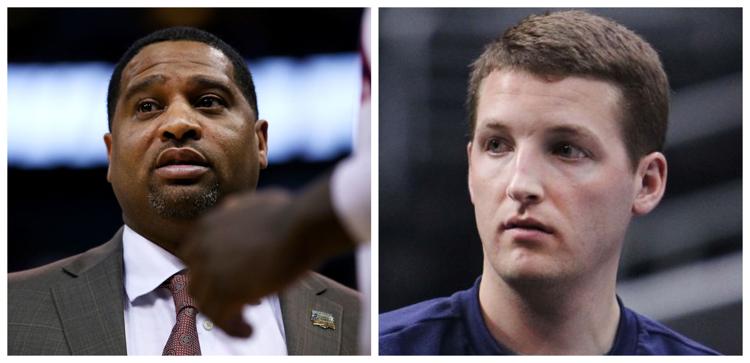 Was: Book Richardson
Is now ... Danny Peters. Richardson was fired prior to the start of the season in September after he was involved in the pay-for-play scandal in college basketball, as investigated by the FBI. Assistant director of basketball operations Austin Carroll temporarily filled Richardson's role. Peters signed a two-year contract worth $275,000 annually. 
Peters formerly was on UA's staff as the assistant director of basketball operations, but departed in 2014 to join James Whitford at Ball State. 
Point guard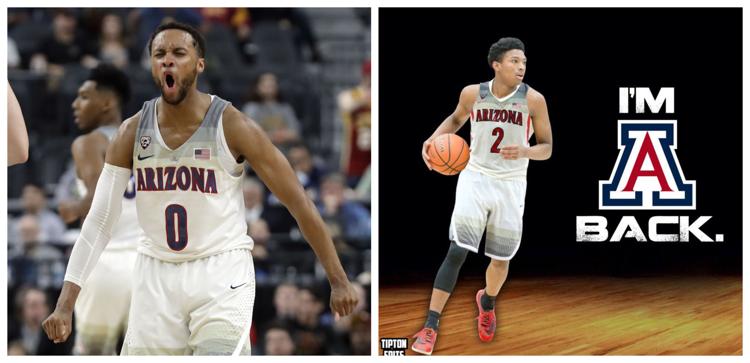 Was: Parker Jackson-Cartwright
Is now …  Brandon Williams. The four-star point guard recommitted to the Wildcats and provides some depth and size to the position. 
2018-19 reserves: Justin Coleman, Alex Barcello
Shooting guard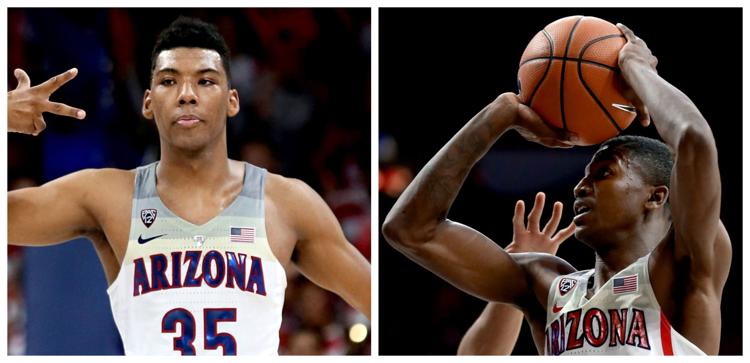 Was: Allonzo Trier
Is now ... Dylan Smith. Entering his junior season, Smith flashed potential as a future starter especially when Rawle Alkins missed three games during Pac-12 play. Don't be surprised if Brandon Randolph drastically improves between his freshman and sophomore year and leaps Smith for the starting spot.
2018-19 reserves: Brandon Randolph, Devonaire Doutrive
Small forward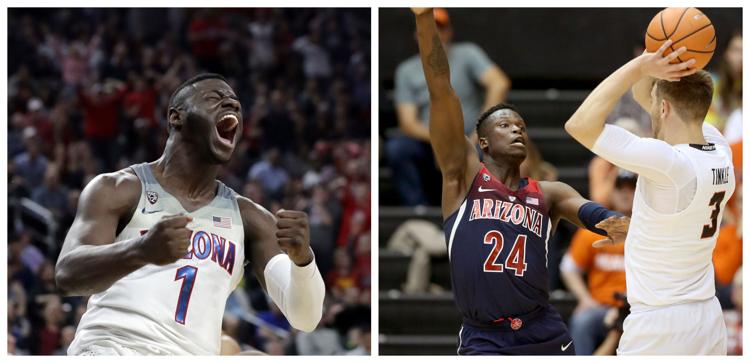 Was: Rawle Alkins
Is now …  Emmanuel Akot. Technically, Akot was supposed to be a part of the 2018 recruiting class, but reclassified. In hind sight, that could've been a genius move on Akot's part because now he's a seasoned wing player with a year of college ball under his belt. 
2018-19 reserves: Omar Thielemans
Power forward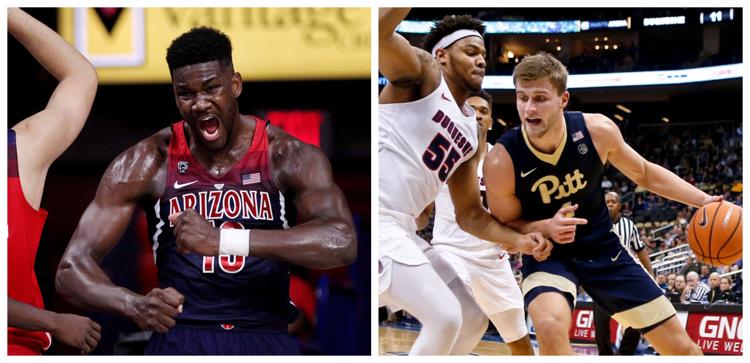 Was: Deandre Ayton
Is now …  Ryan Luther. The Pittsburgh graduate transfer adds experience to Arizona's youth. However, Luther suffered a foot injury in January that cut his season short, and Ira Lee could very well see a lion's share of minutes.
2018-19 reserves: Ira Lee, Stone Gettings
Center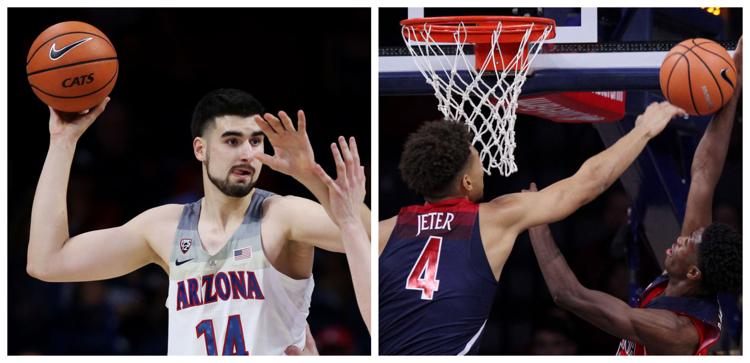 Was: Dusan Ristic
Is now …  Chase Jeter. The Duke transfer would play power forward for any other team in college basketball, but the Wildcats don't have a single center on board so expect Jeter to play heavy minutes as the anchor in the middle.
2018-19 reserves: Ira Lee, Ryan Luther