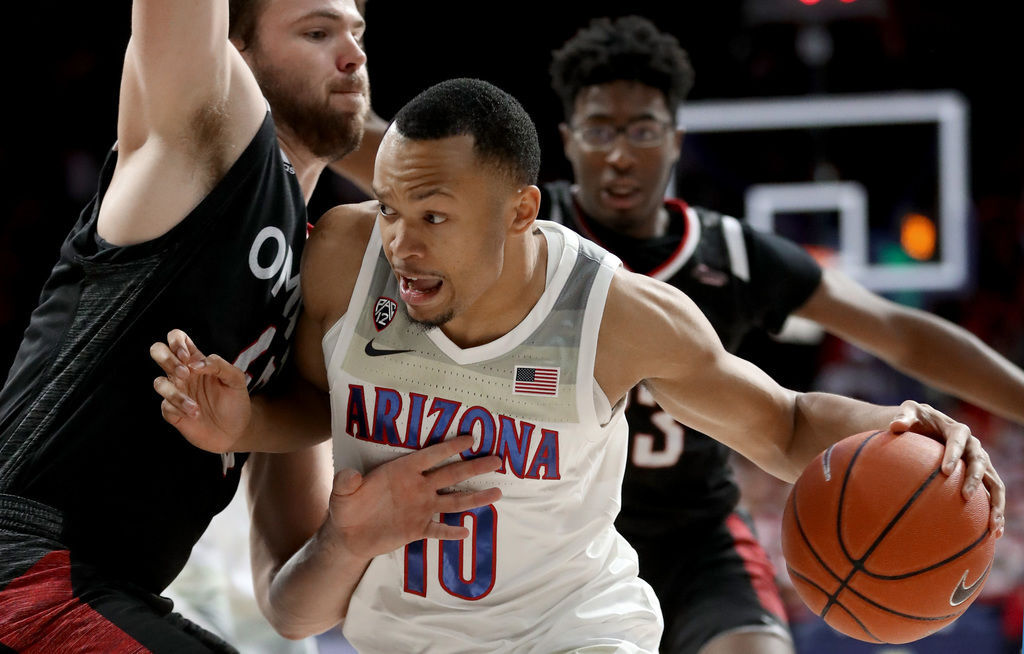 There's no Red-Blue Game, nor any sort of "madness" ceremony this time, but Arizona will quietly hold its first full practice of the preseason Wednesday.
The extra ability to focus may be of help for a team that will return no starters and only three players who spent time on the court last season: Jemarl Baker, Ira Lee and Christian Koloko.
The Wildcats are allowed 30 full-length practices (typically two hours or more) over the next seven weeks before the NCAA's official start date of Nov. 24. Arizona's first game has yet to be determined but the Wildcats are expected to host a multi-team event Thanksgiving week.
In an interview with the Star and Blue Ribbon Yearbook on Sept. 10, UA coach Sean Miller indicated that putting together his new-look roster amid COVID-19 restrictions had not made the offseason easy.
Although the Wildcats are now allowed to practice with full contact, for much of the time since they started working out together in August they were limited to one person at the rim and weren't even able to use their locker room.
But since the Wildcats were able to start daily antigen testing late last month, they were able to begin full contact practices. Those practices were limited to 12 hours per week (eight of skill instruction) and now will expand to 20 hours a week.
"Complaining and making excuses is not going to be helpful to anything," Miller said on Sept. 10. "So let's forge ahead and let's do the best that we can. And that's really what we've done to this point."
Miller and the Wildcats otherwise have not been available for comment so far this preseason, though a Zoom media conference is likely over the next few weeks. Normally, a preseason media day is held in late September.
---
---
---
Dusan Ristic isn't optimistic about the COVID status of European basketball. He's been playing in Italy this season.
The situation in European basketball doesn't look so good. I hope everyone stays healthy despite all the positive tests #Covid19

— Dušan Ristić (@ristic_dusan) October 11, 2020
---
Be the first to know
Get local news delivered to your inbox!