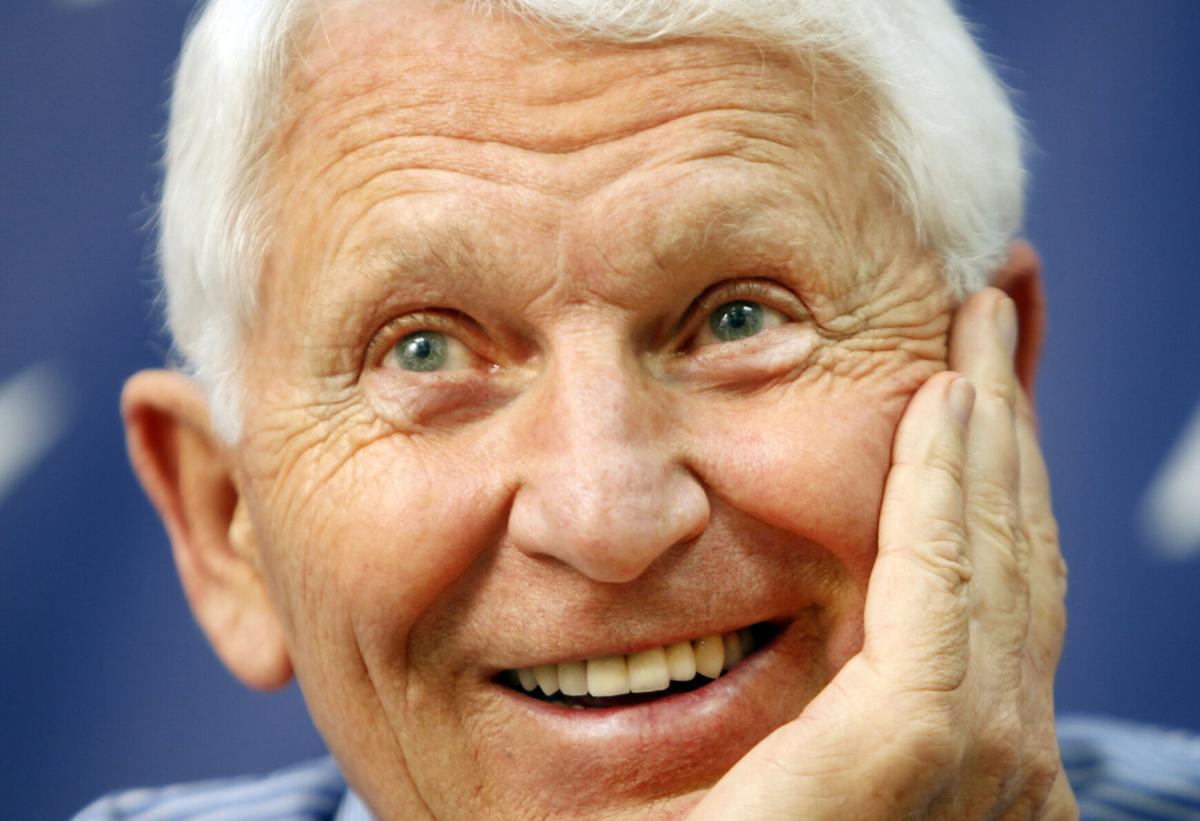 Arizona will pay an in-season tribute to Lute Olson before Thursday's game with Washington, the first Pac-12 game to be played before McKale Center fans since the Hall of Fame coach died in August 2020.
The school will hold a moment of silence for Olson just before the national anthem is played at 6:25 p.m., and will play a video tribute to him during halftime. Thursday's game is scheduled to tip off at 6:30 p.m. and be carried on Pac-12 Networks.
Arizona held a public tribute for Olson at McKale on Sept. 12, timed so that many current and former Wildcat players would be able to attend before their seasons began. But coronavirus concerns kept the school from being able to hold one shortly after his death and from doing anything during the 2020-21 season, when fans were not permitted to attend games at McKale Center.
For more coverage of Olson's life and career, click here.
---
Azuolas Tubelis has risen to the No. 3 spot in the national player rankings on EvanMiya.com, an analytically based website that measures a player's efficiency and impact on both sides of the court when he is on the floor.
The website, run by a doctorate candidate in statistics at Baylor, also lists Arizona as the No. 8 team overall.
---
Sports Illustrated's Bay area college basketball correspondent Jake Curtis is picking Arizona fourth in the Pac-12, the same spot UA was picked in the October preseason Pac-12 media poll (in a fourth-place tie with Oregon State).
---
UA recruiting target Kylan Boswell of AZ Compass Prep was named to the preseason Naismith High School Trophy "undergraduate boys watch list."