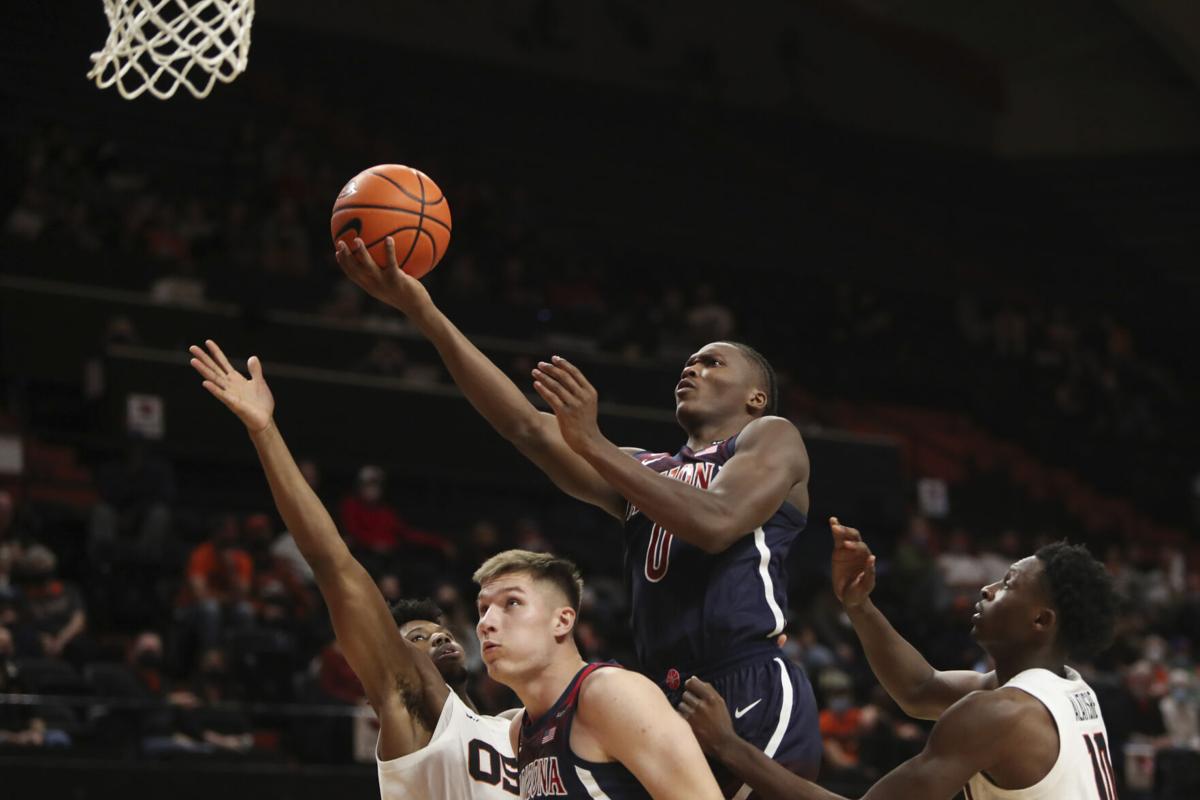 CORVALLIS, Ore. — A new Elite Eight banner hung overhead and fans filled about a third of the seats this time, while Arizona brought in a new and still undefeated head coach.
Other than that, Gill Coliseum looked pretty much the same on Sunday as it did last season when Arizona came to town. That is, Bennedict Mathurin and his teammates ran all over the Beavers.
In No. 11-ranked Arizona's 90-65 win Sunday, the Wildcats forced 22 Oregon State turnovers that led to 27 points while Mathurin poured in a season-high 29 points on 11-for-18 shooting in an effort that was all too reminiscent of the career-high 31 he had here last season.
"He kind of owns Oregon State right now," guard Kerr Kriisa said.
Gill Coliseum is unique, to say the least, built in 1949 and mostly unchanged on the outside over its 72 years. Mathurin grinned when asked if there was just something about the place that appealed to him.
"To be honest, I'm from Canada and Corvallis is pretty much the same as Canada, so I'll just say it's the weather," Mathurin said.
Well, it was mid-40s and partly cloudy at tipoff, but of course there was more to the story than that.
When the Wildcats beat OSU 98-64 last January, Mathurin was making his first career start, having played off the bench behind Dalen Terry before then, beginning a breakout path to becoming the Wildcats' fourth-leading scorer last season.
This season, Mathurin has been a featured player on every opponent's scouting report, while also having to adjust to being a go-to option in Sean Miller's more structured offense last season to a featured player in an offense that requires reading and reacting more than set plays.
"I don't think he's played in a bunch of movement-based systems and now he's having to move and make decisions and he's doing a good job," UA coach Tommy Lloyd said.
Lloyd's offense this season is also balanced, with four players averaging in double figures and several others capable of double-figure games off the bench.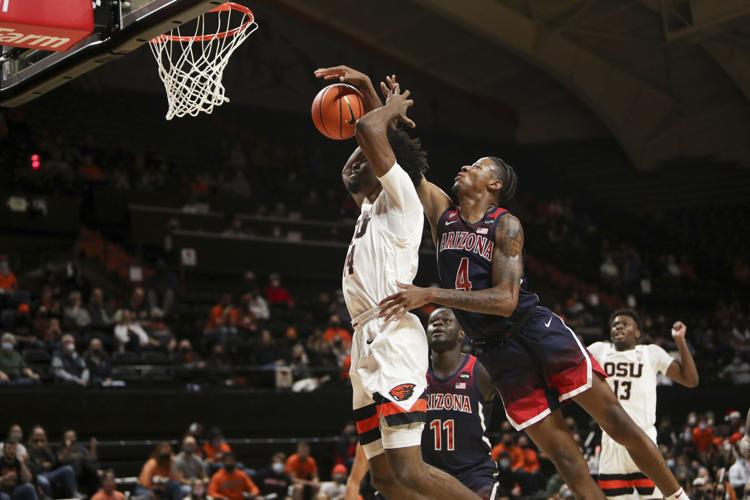 Mathurin knows that, too.
"I don't think I have to score 25 points every game for in order for us to win," Mathurin said. "We have pretty good players. Everybody on the team basically is able to score 25. It's just a matter of whose night it is."
It was definitely Mathurin's game Sunday afternoon, so even within that motion offense, point guard Kerr Kriisa and his teammates made sure the ball went through Mathurin's hands as much as possible.
"Benn went hot and we kept looking for Benn," Kriisa said. "Why would we not give him the ball if he has a great night?"
Kriisa said the Wildcats (7-0) particularly looked to find Mathurin in the corners, where he hit all three of his 3-pointers in the first half, since Kriisa said the corners were a weak spot in OSU's defense.
Between Mathurin's offense and Arizona's defense, the Wildcats were more than able to compensate for their usual lack of dominance inside. Arizona only outrebounded OSU by three, 39-36, and didn't outscore the Beavers in the paint until the second half.
In fact, the Wildcats actually fell behind 13-7 early against the Beavers, who made a surprising run to the Elite Eight last season only to lose all but one of their first nine games so far this season.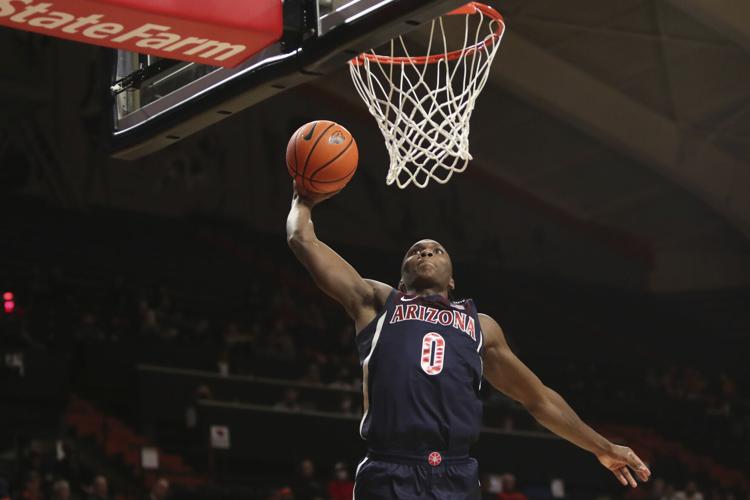 Kriisa said the Wildcats initially struggled to adjust to OSU's zone defense, while Lloyd noted that it was also the Wildcats' first true road game. Actually, you could argue it was the Wildcats' first true road game since February 2020, since fans weren't allowed in Pac-12 arenas last season.
Lloyd indicated it also may not have helped that Arizona had only played once, at home against Sacramento State, since beating then-No. 4 Michigan to win the Main Event title on Nov. 21 in Las Vegas, thanks to Washington's inability to show up for a scheduled Dec. 2 game at McKale Center because of COVID issues.
"I think Oregon State has some talent and is just kind of fighting themselves right now and it's our first time being on the road," Lloyd said. "We played one game basically in the last two weeks so maybe it took us a little bit to get our feet underneath us. But I'm really proud of how our bench came in and changed the game, pressuring defensively and making some things happen."
Making a lot of things happen. Arizona went on a 16-0 run over the middle of the first half during a stretch in which they limited the Beavers to only three shots. OSU had seven turnovers during that span, and 13 for the half, with Arizona scoring 19 points off them.
The Beavers had committed just 12 turnovers total in their previous two games: five against Penn State on Nov. 27 and seven on Thursday in their Pac-12 opener at Cal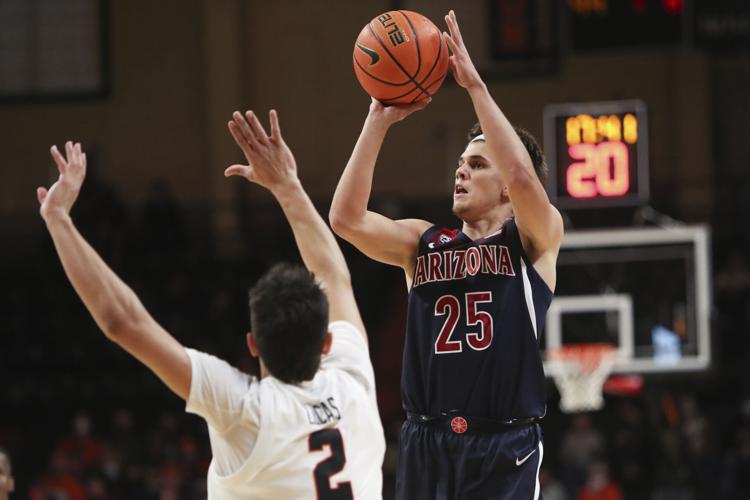 Up 44-36 at halftime, the Wildcats went ahead 54-41 less than four minutes into the second half when Azuolas Tubelis scored off a layup, then stole an errant pass from Dexter Akanno and a dunked.
Midway through the second half, guard Pelle Larsson picked off a pass from OSU's Jerod Lucas and made a layup to give UA a 68-50 lead.
By then, the Wildcats didn't need Mathurin to carry them anymore. Center Christian Koloko, struggling initially in his first appearance since spraining an ankle against Sac State, scored eight of his 12 points after halftime.
Defensively, the Wildcats held OSU to 37.5% shooting after allowing them to shoot 51.9%in the first half.
They were getting it done, one way or another. Tubelis added 10 points and five rebounds while Kriisa had 11 points, five assists and only one turnover.
"Maybe next night it's Zu (Tubelis), so we just keep giving to the ball to him when he could have 40 and win the game," Kriisa said, when talking about Mathurin's hot hand. "We've just got to play smart basketball."
Photos: No. 11 Arizona cruises by Oregon State in Corvallis
Arizona Oregon St Basketball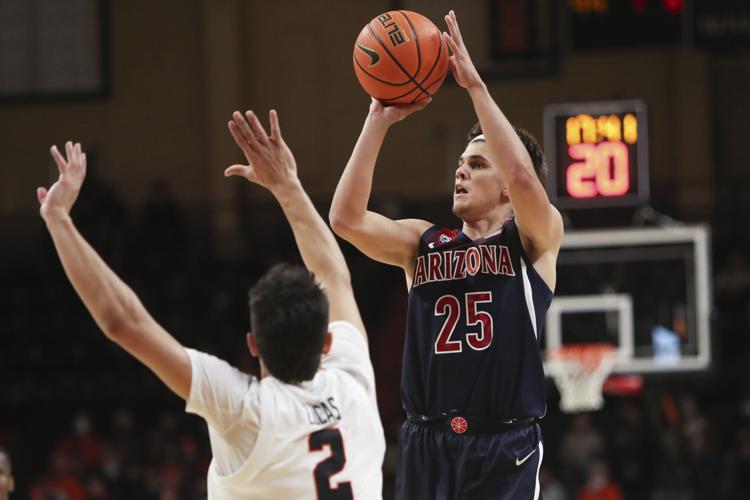 Arizona Oregon St Basketball
Arizona Oregon St Basketball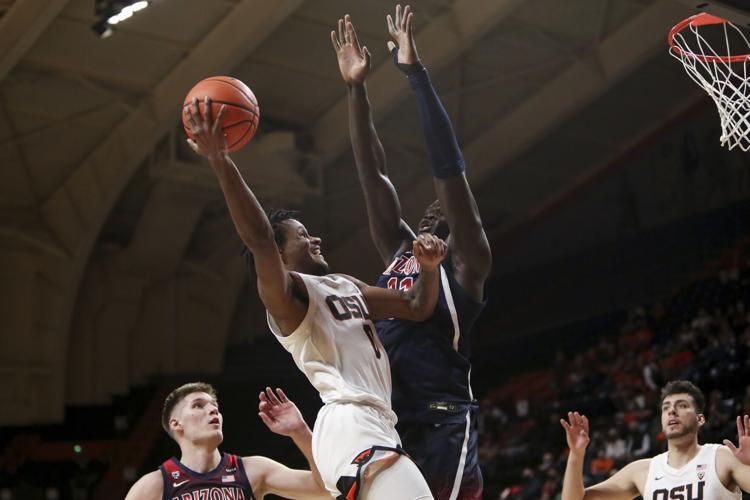 Arizona Oregon St Basketball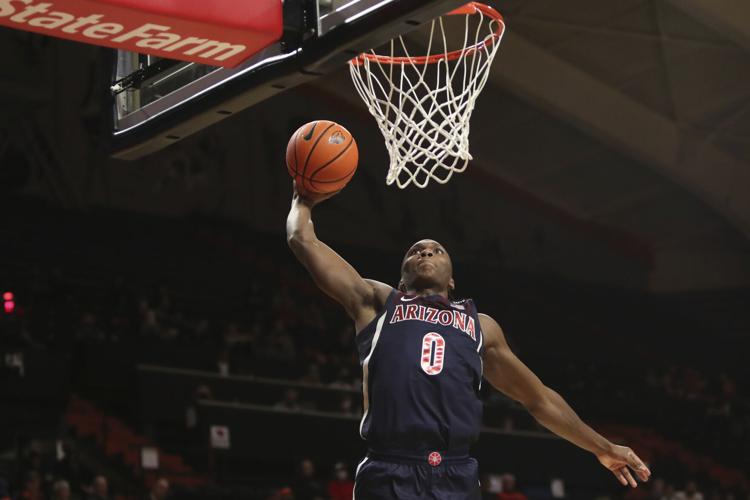 Arizona Oregon St Basketball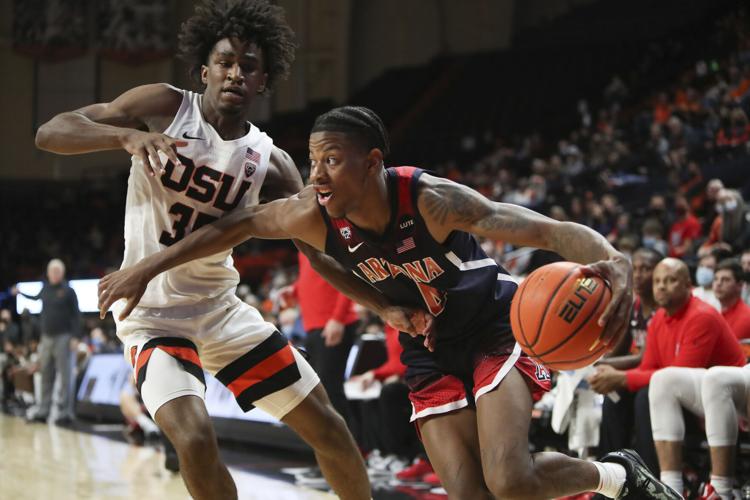 Arizona Oregon St Basketball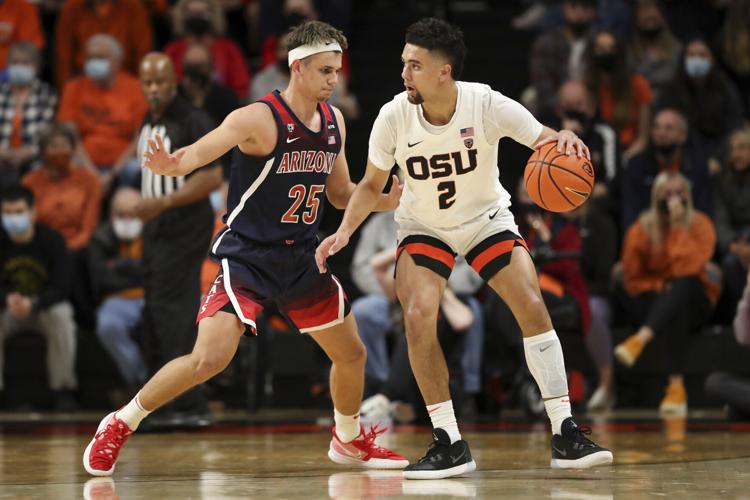 Arizona Oregon St Basketball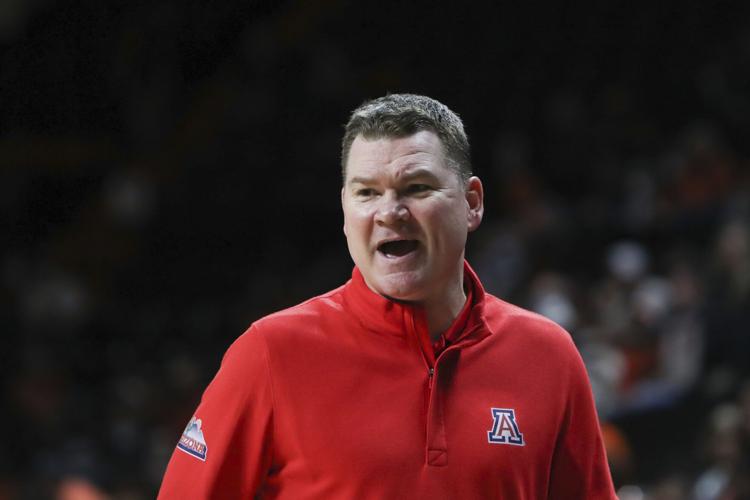 Arizona Oregon St Basketball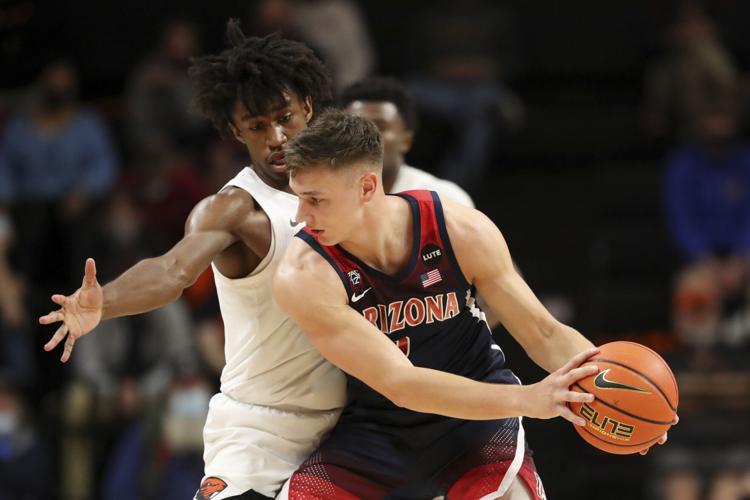 Arizona Oregon St Basketball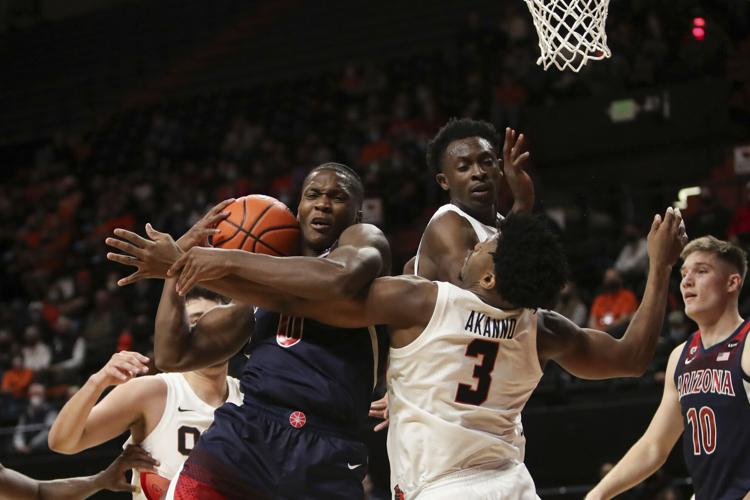 Arizona Oregon St Basketball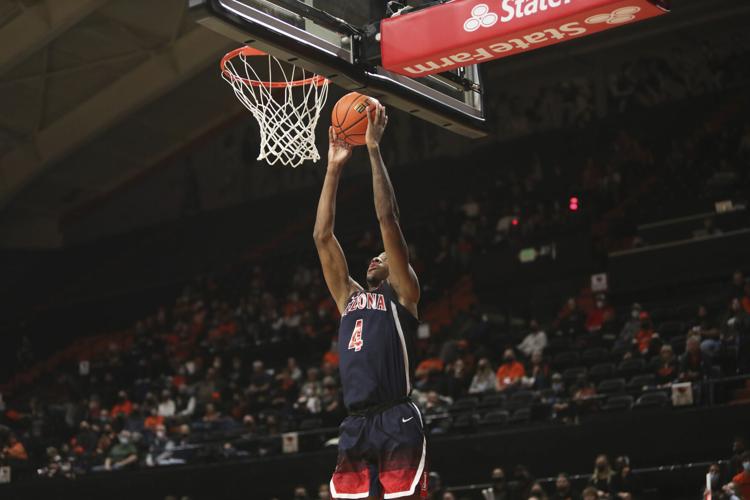 Arizona Oregon St Basketball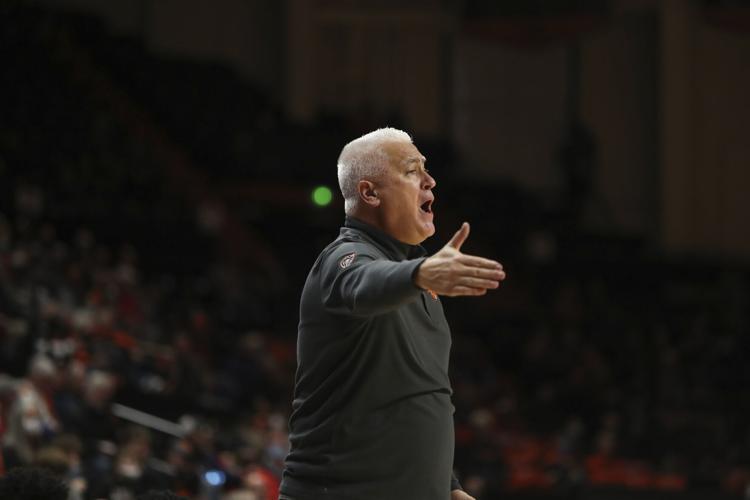 Arizona Oregon St Basketball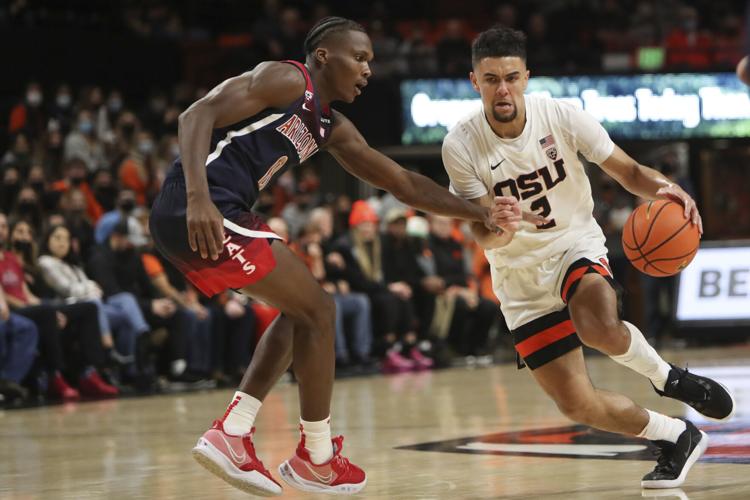 Arizona Oregon St Basketball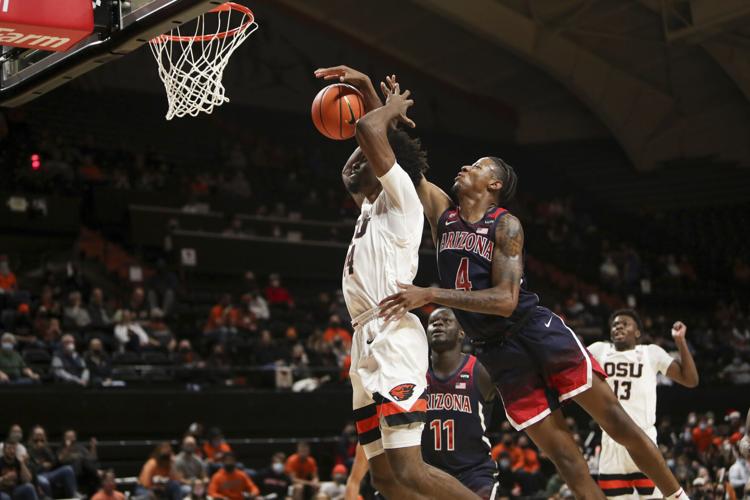 Arizona Oregon St Basketball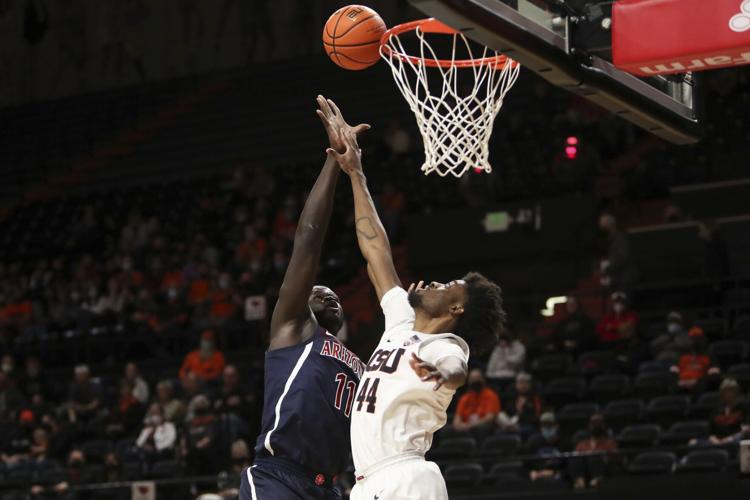 Arizona Oregon St Basketball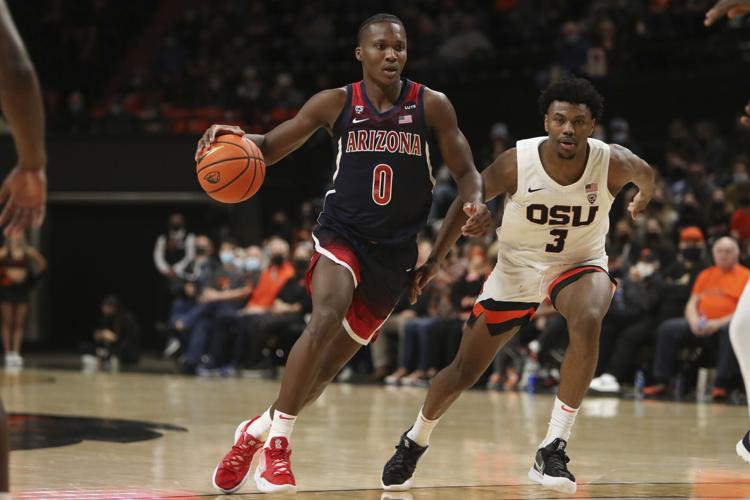 Arizona Oregon St Basketball