Arkansas coach Eric Musselman and Georgia Tech coach Josh Pastner have generated interest from Arizona as the school's move to replace Sean Miller continues.
Gonzaga assistant coach Tommy Lloyd has been considered the frontrunner since the UA parted ways with Miller on Wednesday. Arizona has also interviewed former Wildcat players Damon Stoudamire and Miles Simon.
The delay in the hiring process suggests the UA is still looking at additional candidates.
---
It's unknown if the delay will affect Lloyd's interest in the job. Lloyd is believed to be one of the highest-paid assistant coaches in college basketball (though his salary has not been disclosed because Gonzaga is a private school), and his name surfaces with high-level opportunities every spring.
A former Golden State Warriors and Sacramento Kings head coach who spent two seasons (2012-14) as an Arizona State assistant, Musselman took Nevada to the 2018 Sweet 16. He left for Arkansas a year later, and quickly restored the Razorbacks into a Top 25 program, taking them to the Elite Eight this season.
Musselman made $2.5 million last season, and Arkansas has not yet extended or otherwise reworked his contract. It is possible interest from Arizona could give him additional leverage. He would owe Arkansas $5 million if he left for another job; however, that figure drops to $1.5 million on May 1.
Although Musselman's $2.5 million salary is the same amount Sean Miller was making at Arizona (plus another $400,000 from Nike and IMG), it ranks last among the SEC's 13 public universities, suggesting he's in line to receive significantly mole — perhaps $3 million per year.
Pastner led Georgia Tech to the ACC Tournament title last season, and is 82-76 over five seasons with the Yellow Jackets. He was a walk-on player at UA who served a number of administrative and coaching roles under Lute Olson before leaving to become an assistant coach at Memphis in 2008.
Pastner became the Tigers' head coach a year later, when John Calipari left for Kentucky, and was 167-73 in seven years as Memphis' head coach.
Pastner made a little less than $2 million last season.
Photos: Arizona Wildcats basketball coach Sean Miller through the years
Arizona basketball coach Sean Miller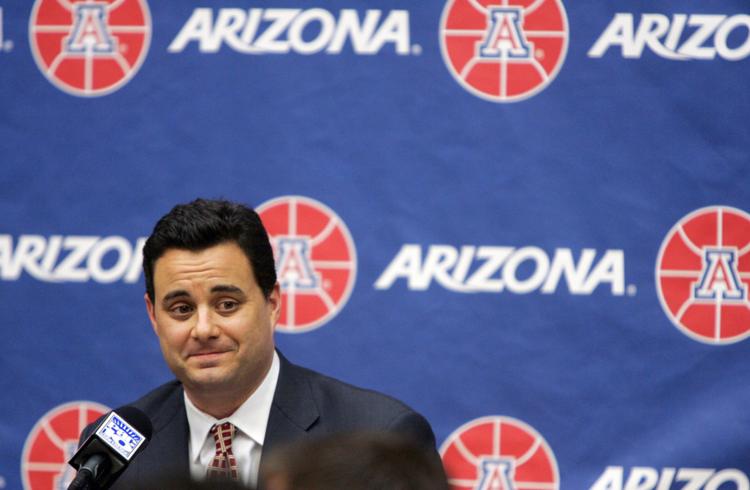 Arizona basketball coach Sean Miller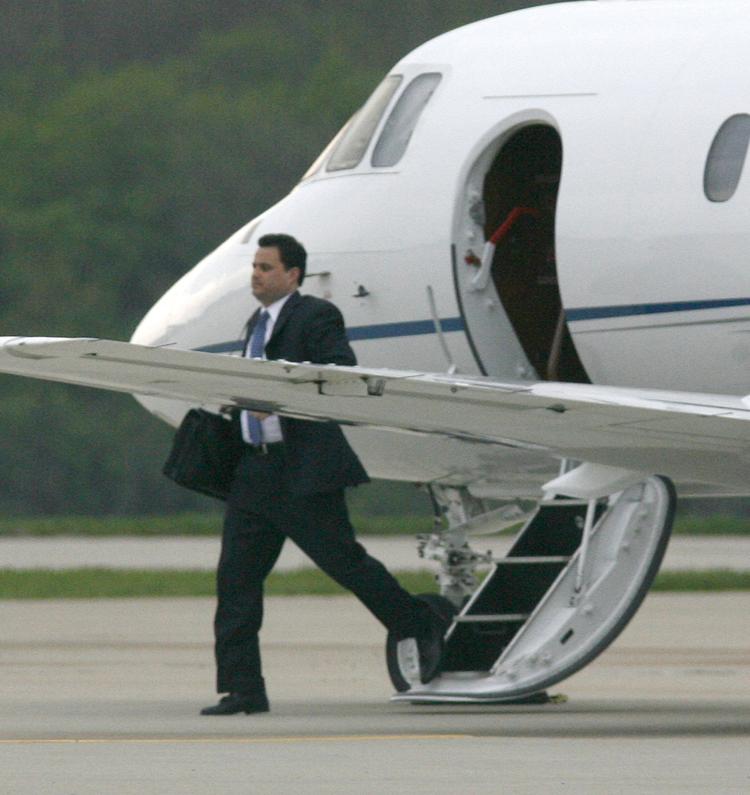 Arizona basketball coach Sean Miller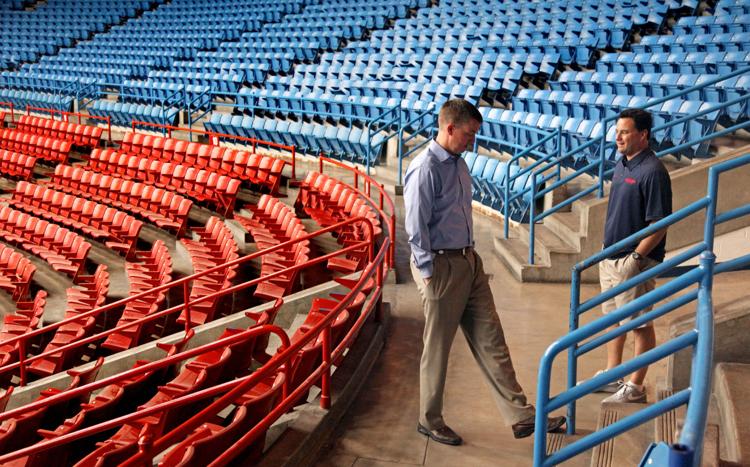 Arizona basketball coach Sean Miller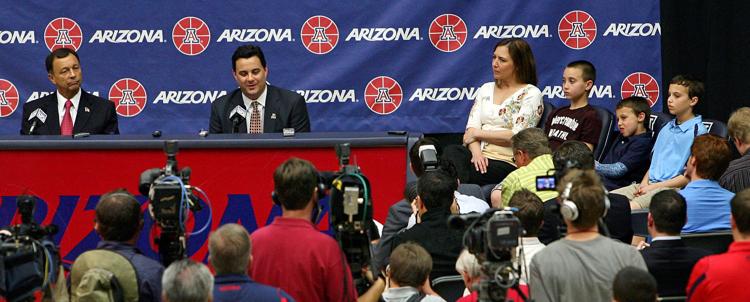 Arizona basketball coach Sean Miller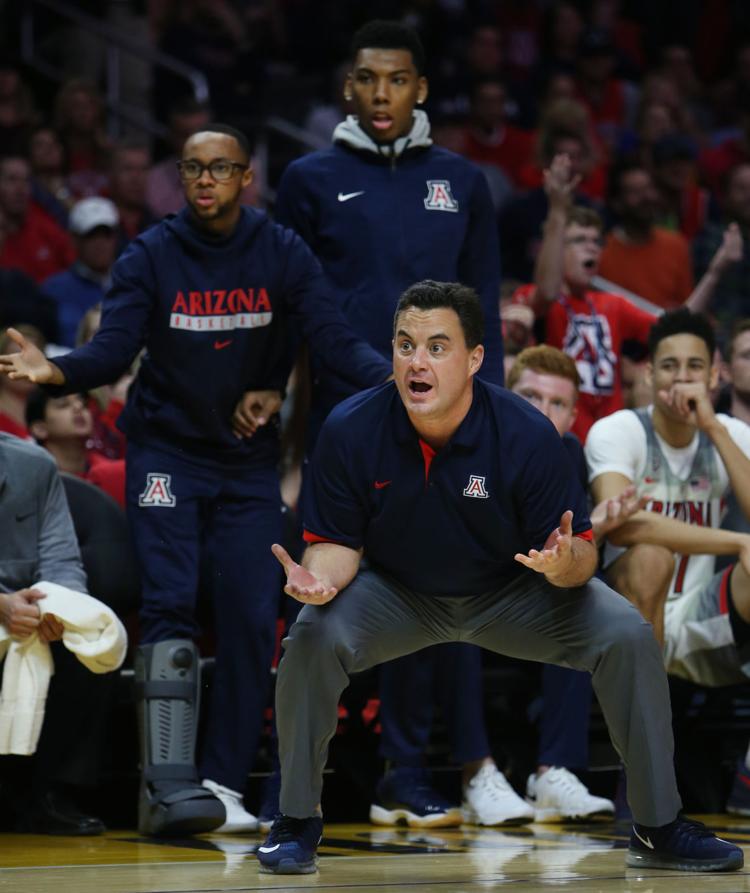 Arizona basketball coach Sean Miller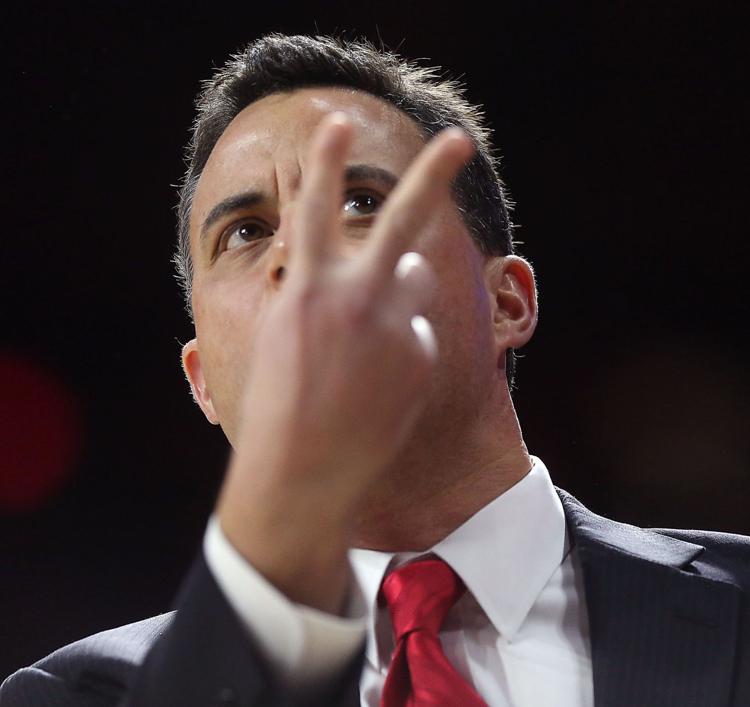 Arizona basketball coach Sean Miller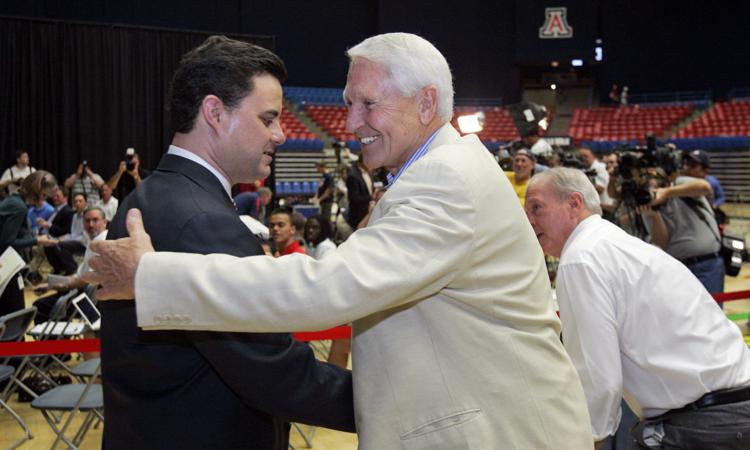 Arizona basketball coach Sean Miller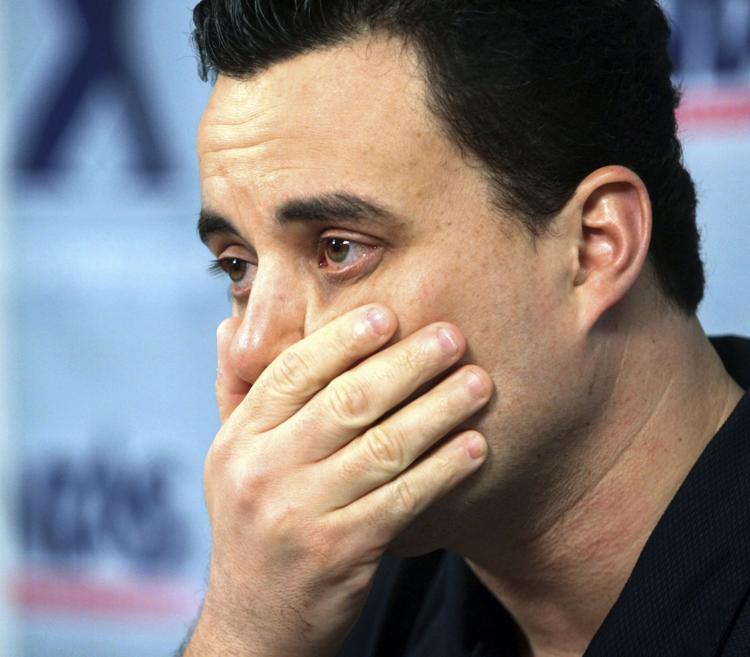 Arizona basketball coach Sean Miller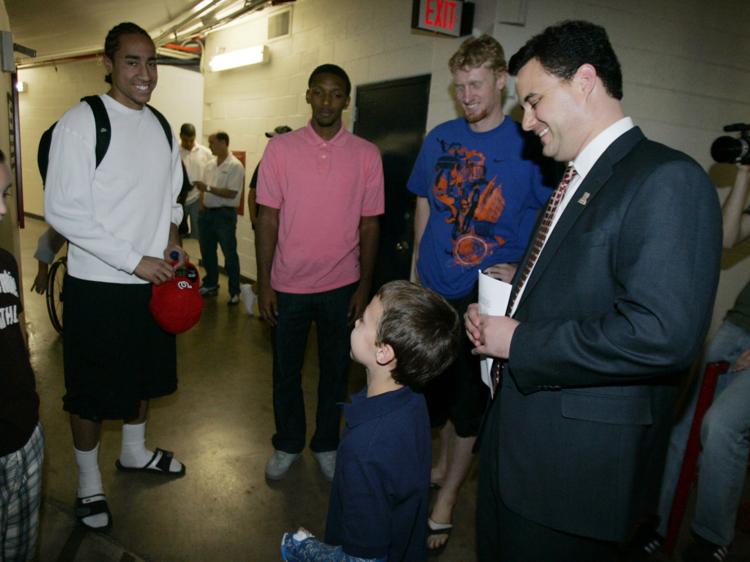 Arizona basketball coach Sean Miller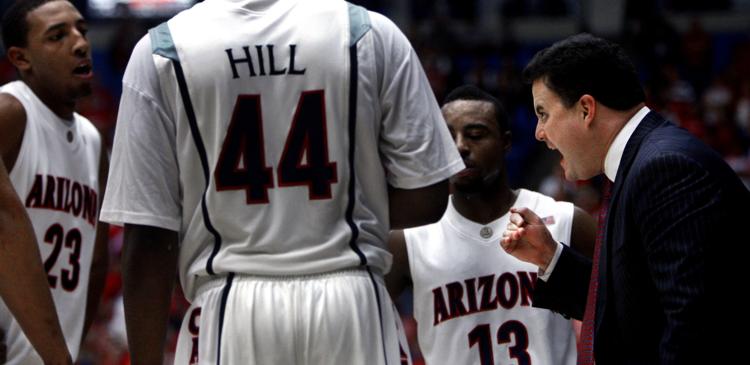 Arizona basketball coach Sean Miller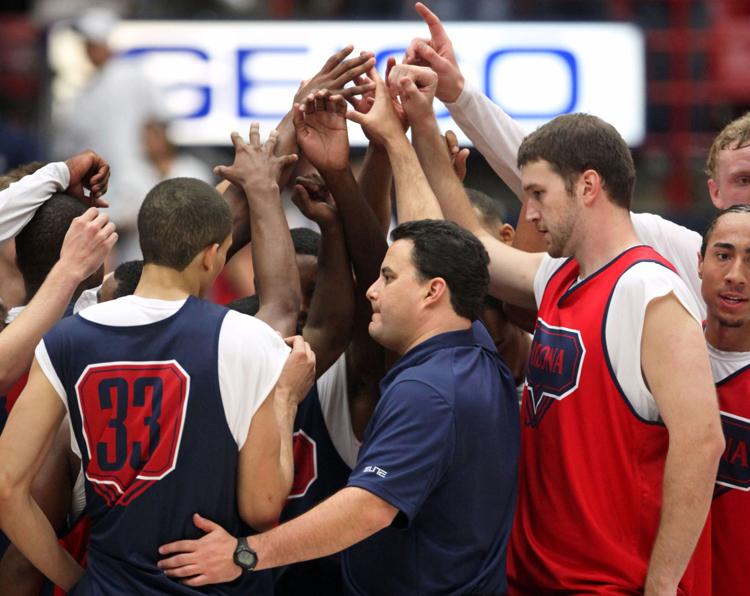 Arizona basketball coach Sean Miller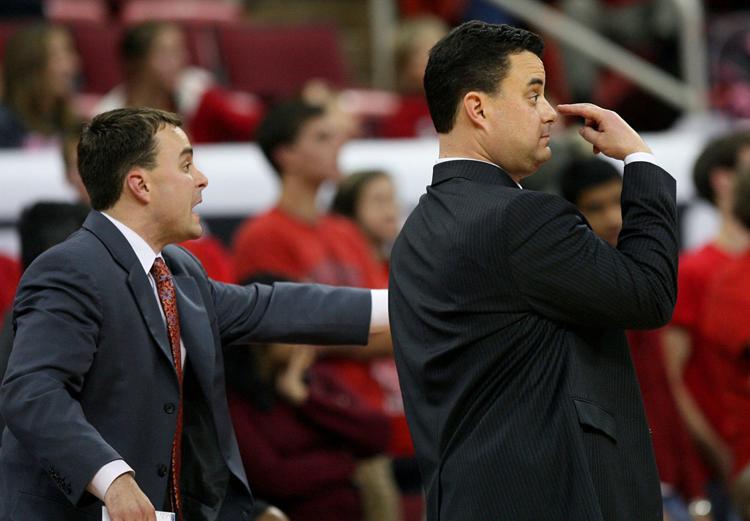 Arizona basketball coach Sean Miller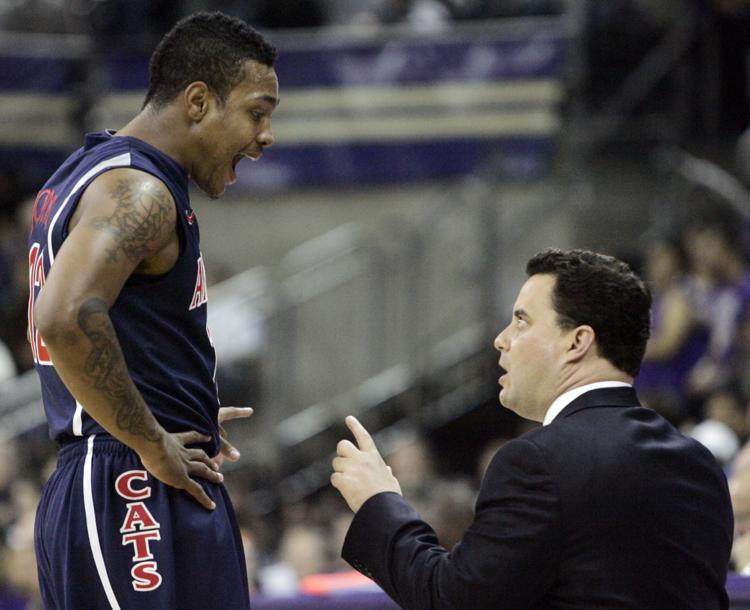 Arizona basketball coach Sean Miller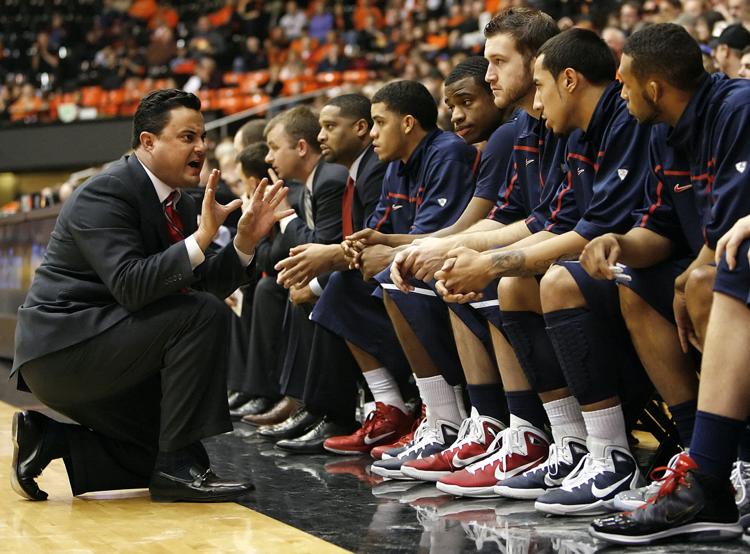 Arizona basketball coach Sean Miller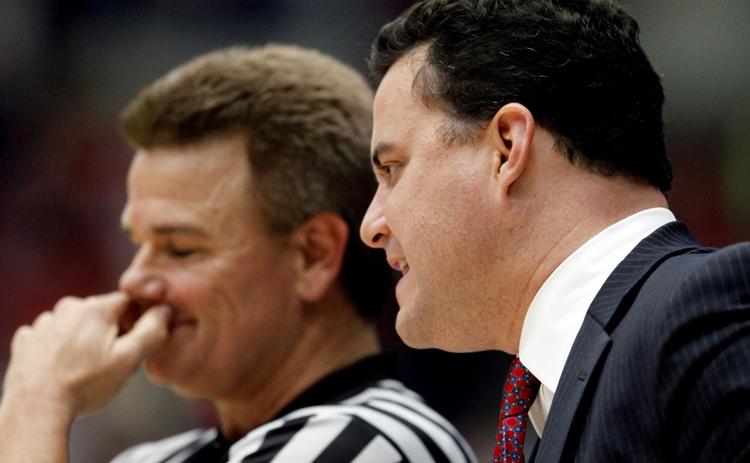 Arizona basketball coach Sean Miller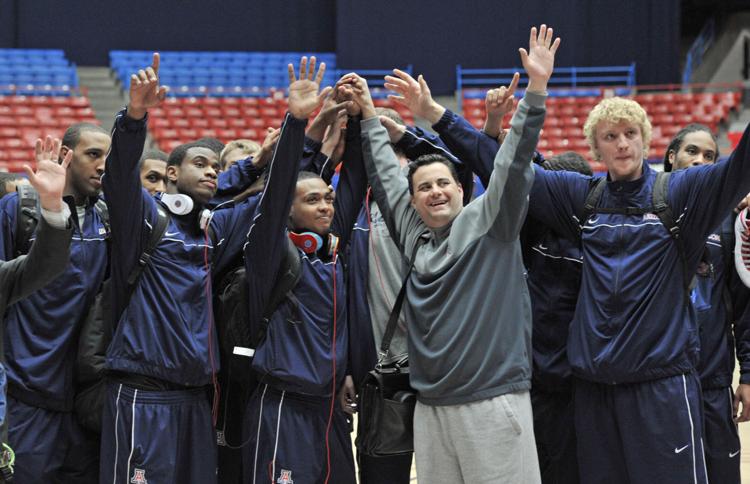 Arizona basketball coach Sean Miller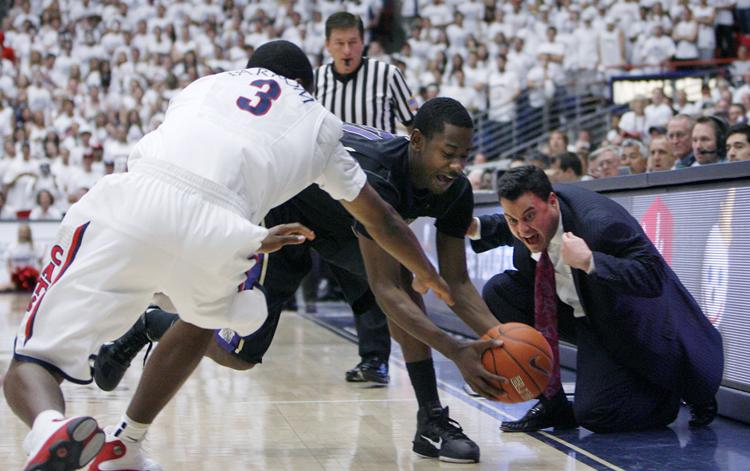 Arizona basketball coach Sean Miller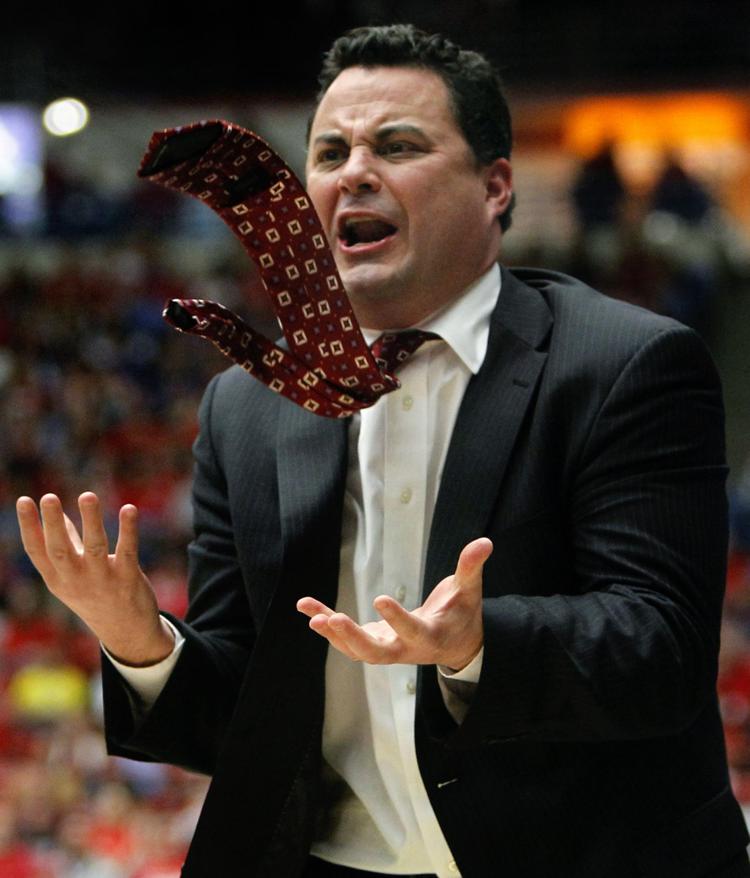 Arizona basketball coach Sean Miller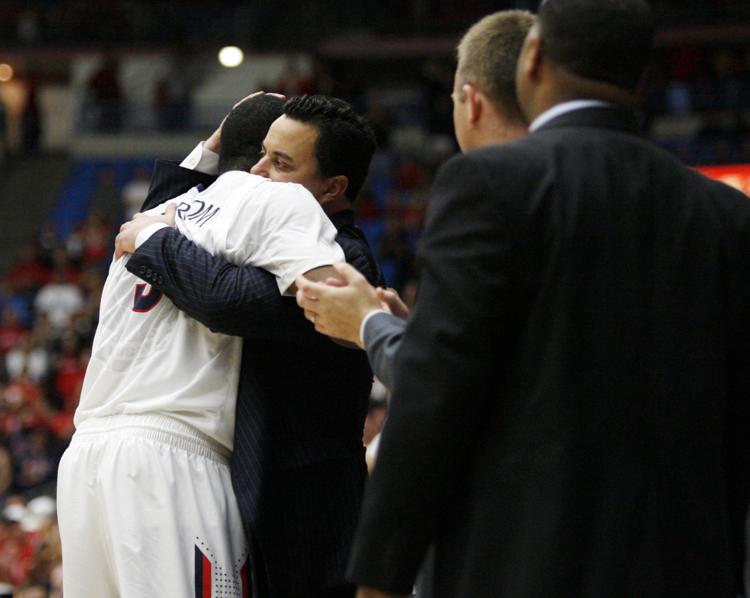 Arizona basketball coach Sean Miller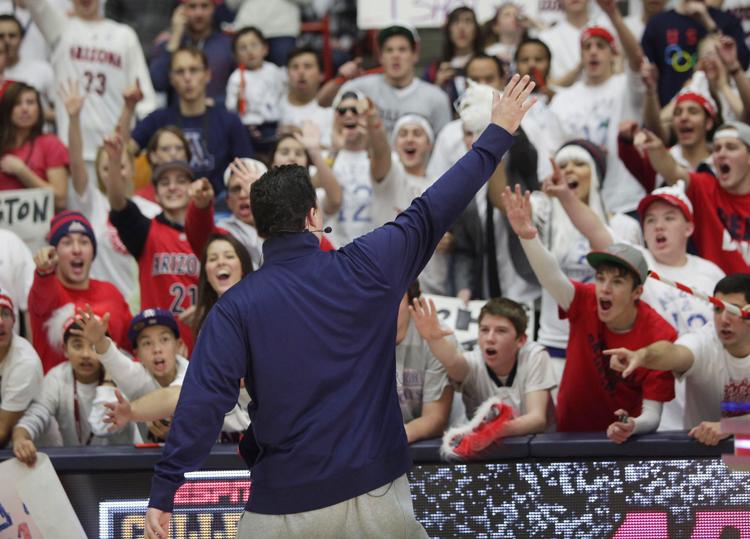 Arizona basketball coach Sean Miller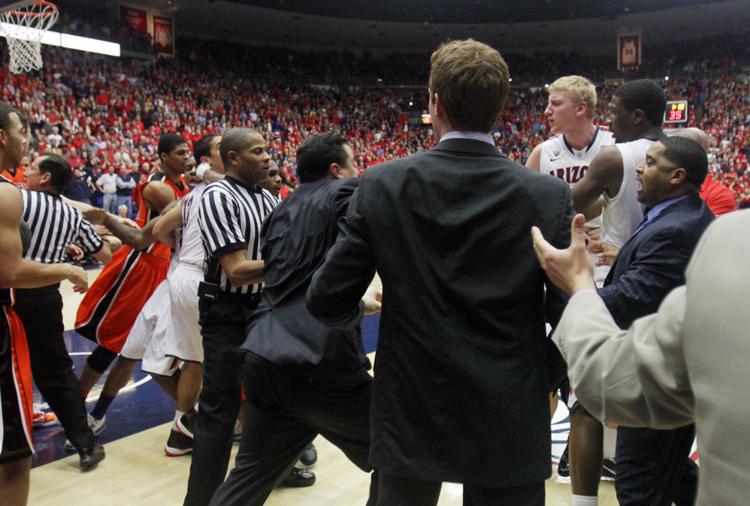 Arizona basketball coach Sean Miller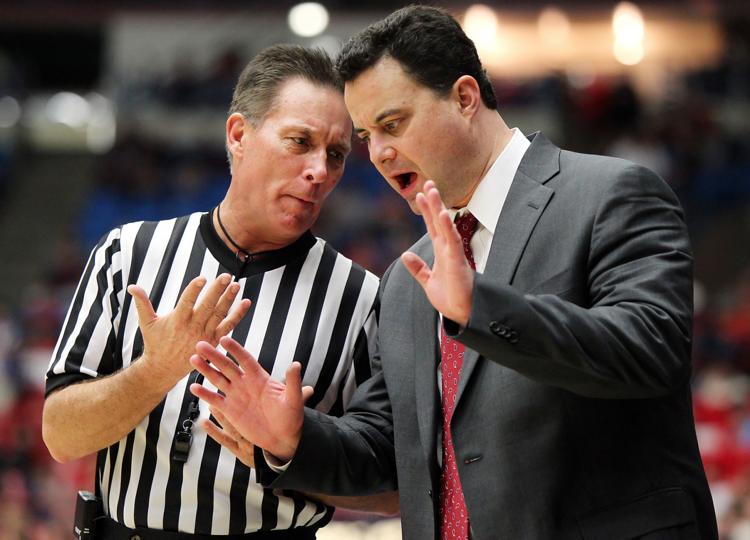 Arizona basketball coach Sean Miller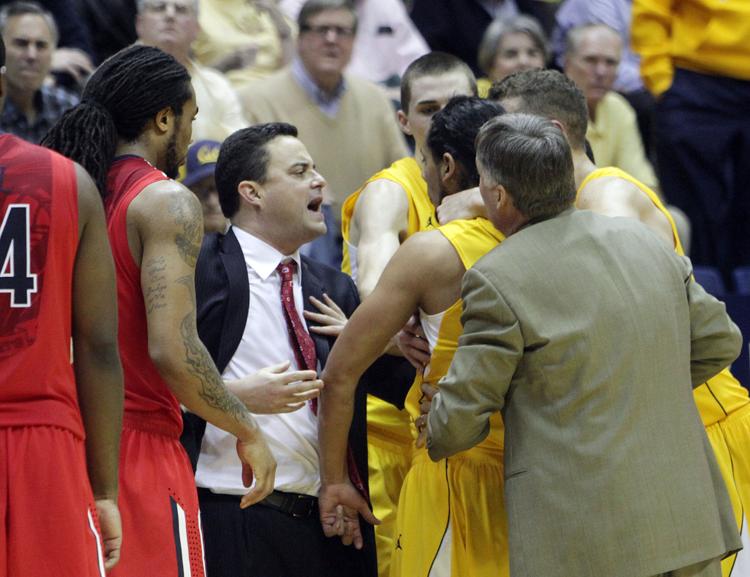 Arizona basketball coach Sean Miller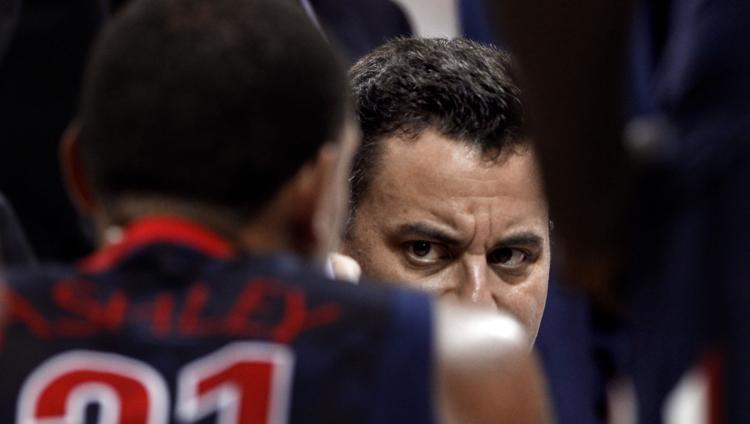 Arizona basketball coach Sean Miller
Arizona basketball coach Sean Miller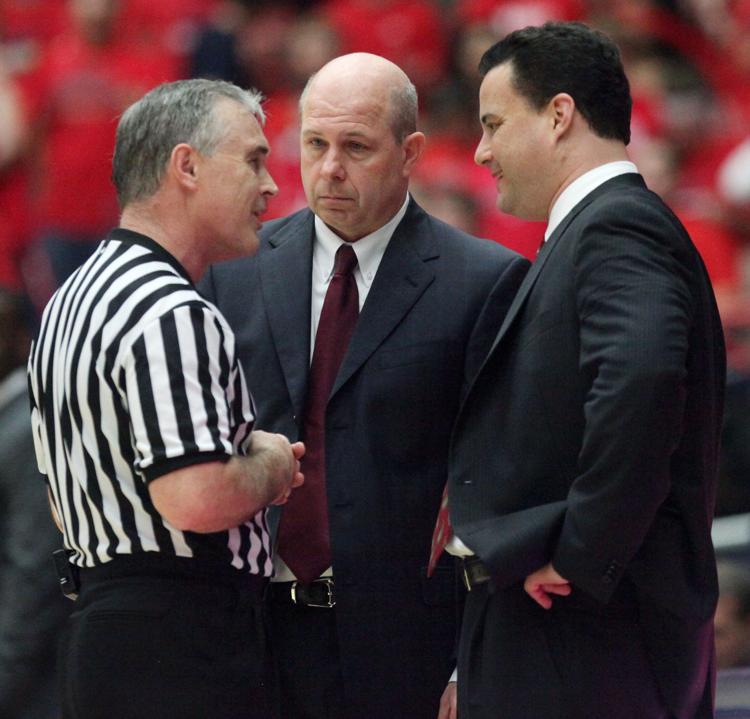 Arizona basketball coach Sean Miller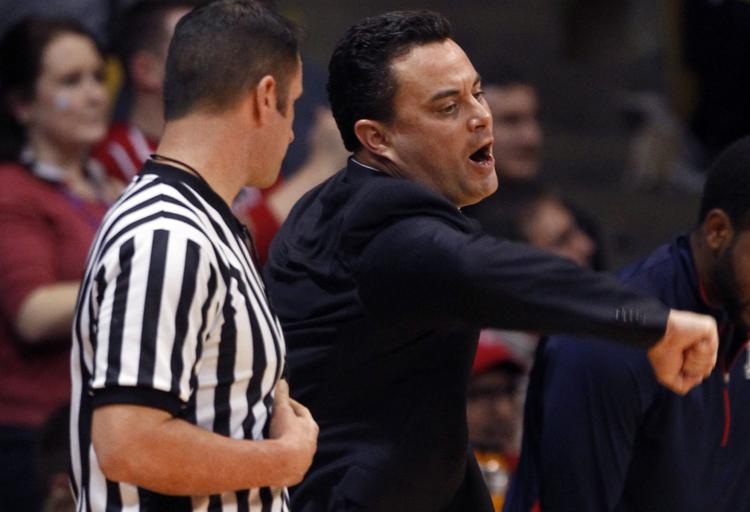 Arizona basketball coach Sean Miller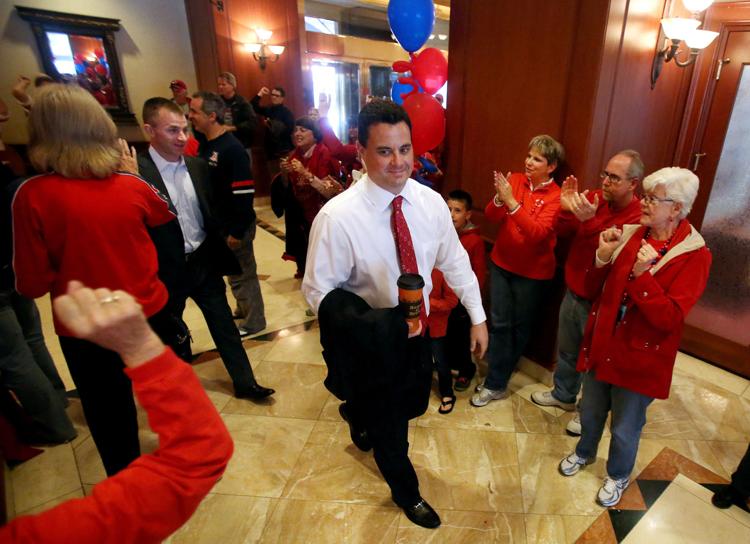 Arizona basketball coach Sean Miller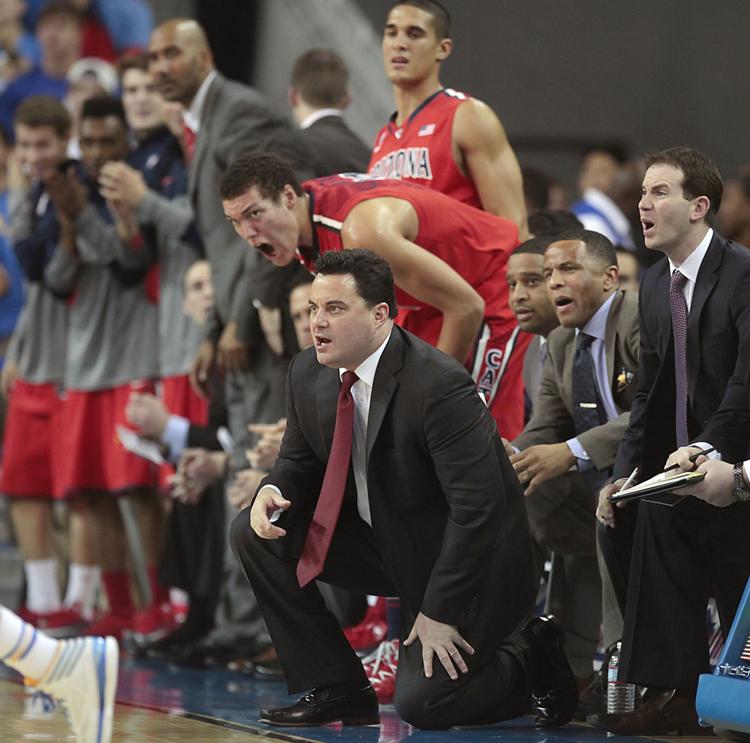 Arizona basketball coach Sean Miller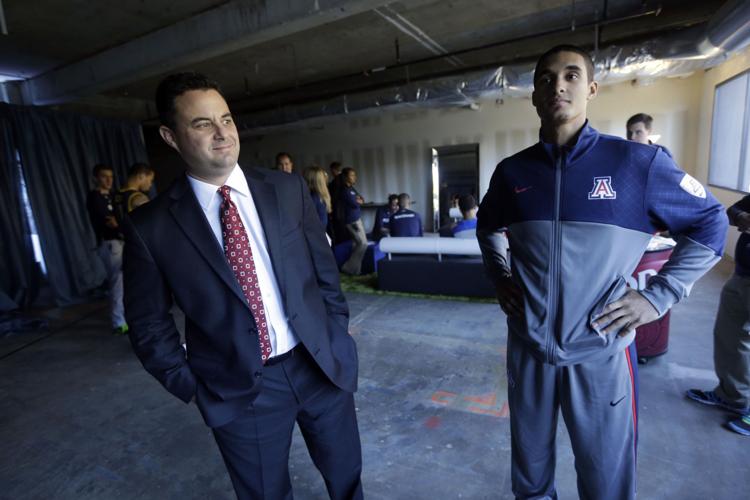 Arizona basketball coach Sean Miller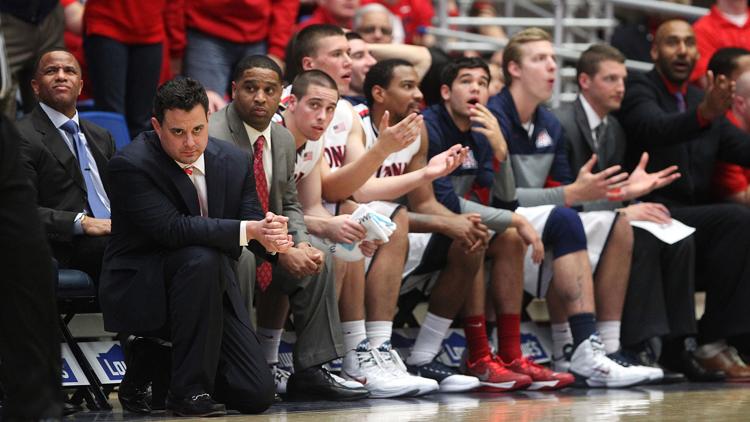 Arizona basketball coach Sean Miller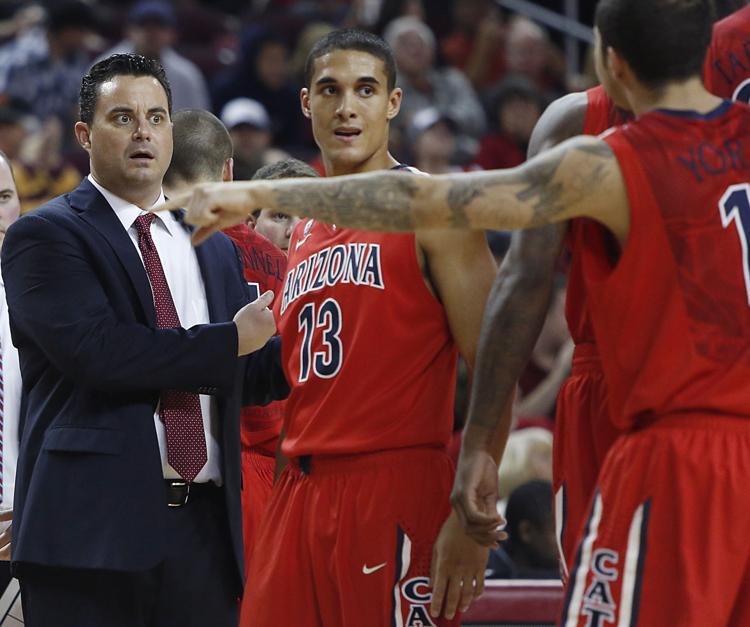 Arizona basketball coach Sean Miller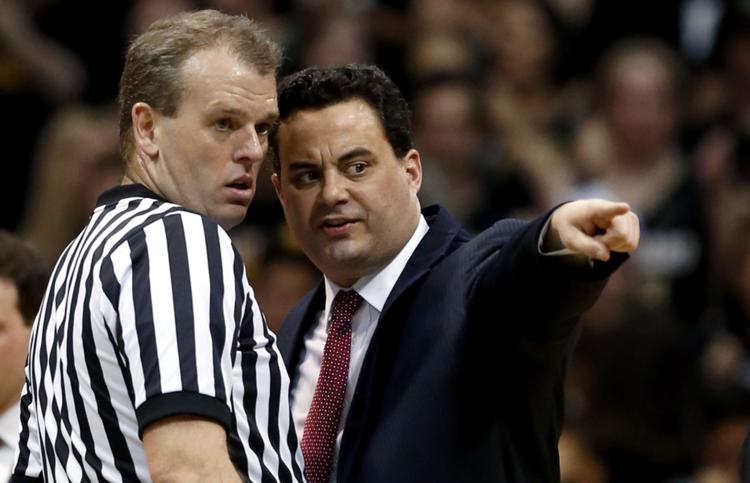 Arizona basketball coach Sean Miller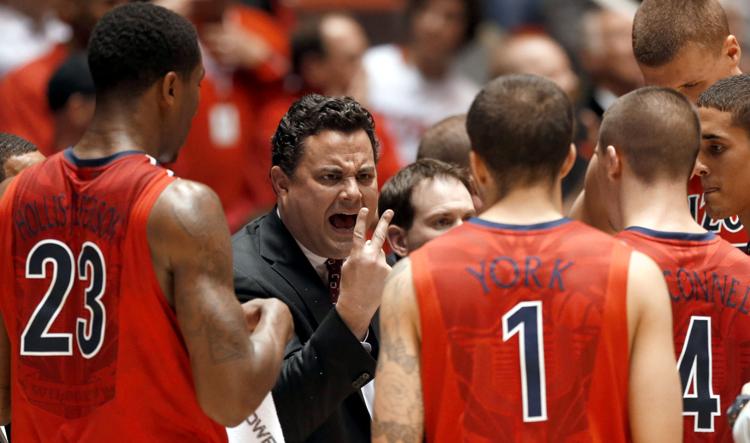 Arizona basketball coach Sean Miller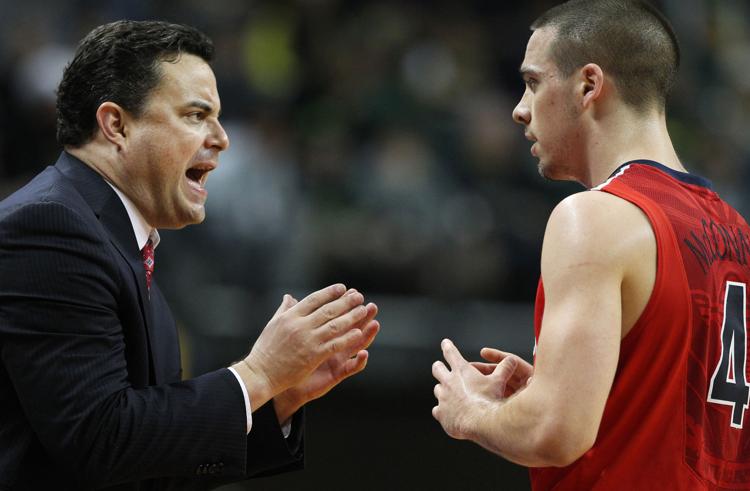 Arizona basketball coach Sean Miller
Arizona basketball coach Sean Miller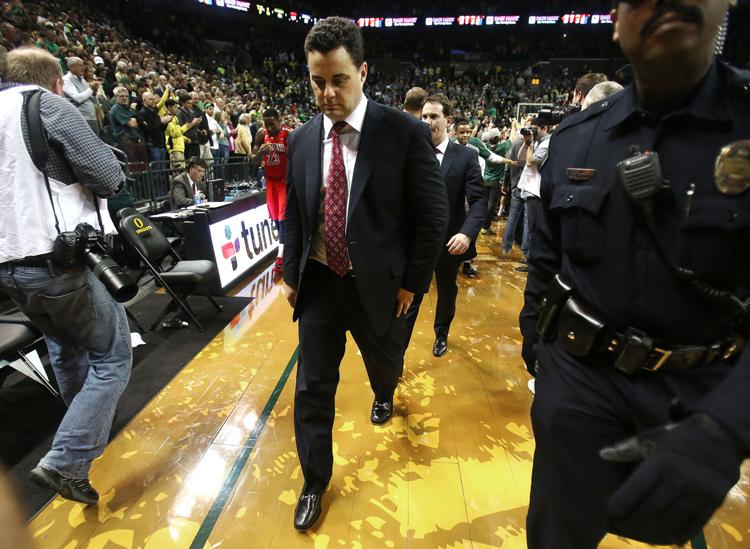 Arizona basketball coach Sean Miller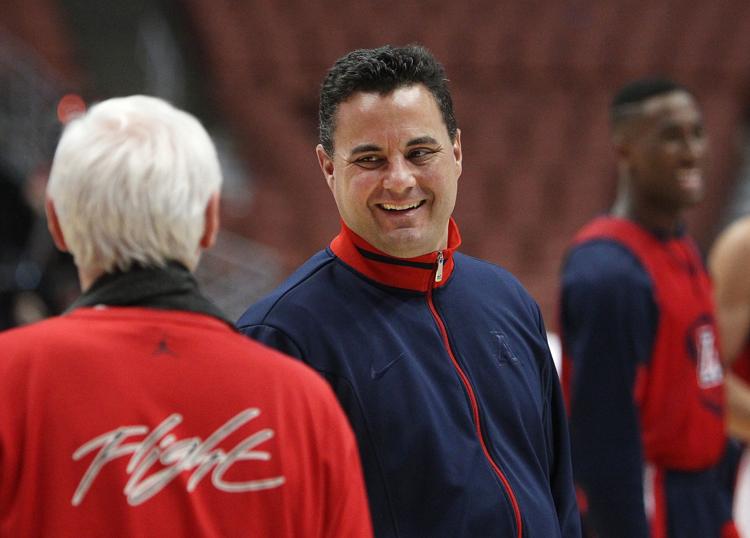 Arizona basketball coach Sean Miller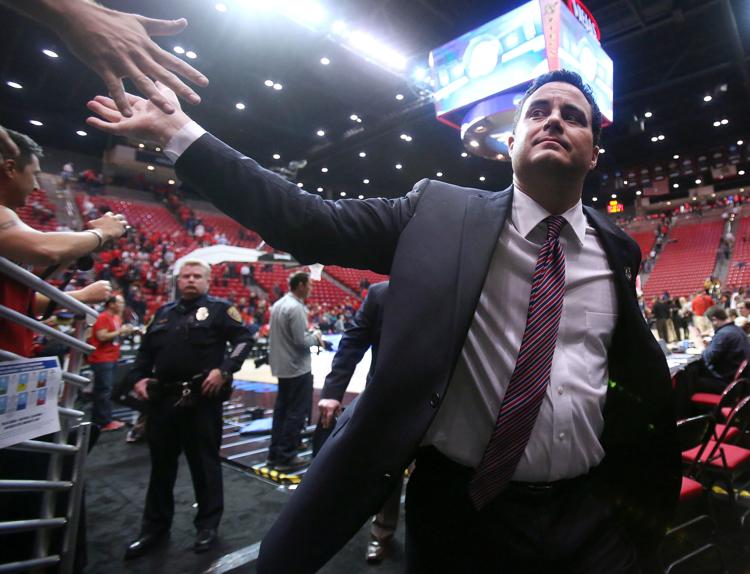 Arizona basketball coach Sean Miller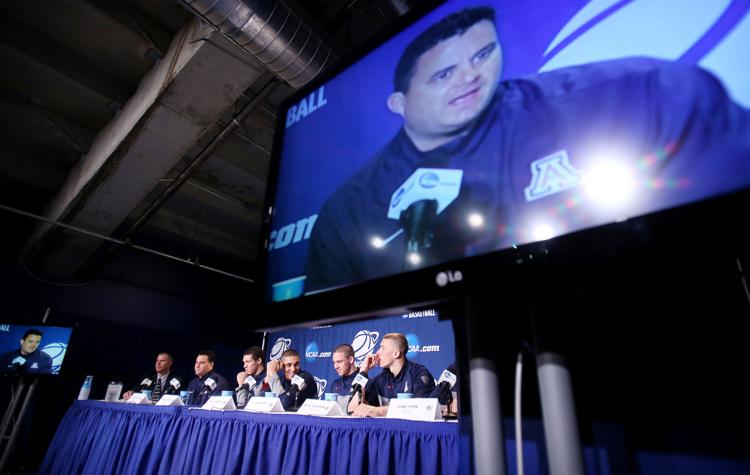 Arizona basketball coach Sean Miller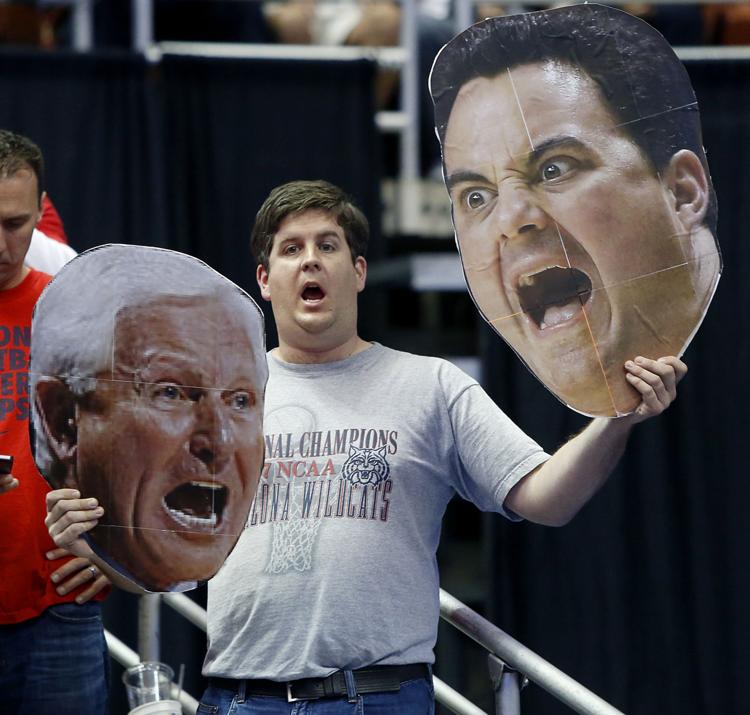 Arizona basketball coach Sean Miller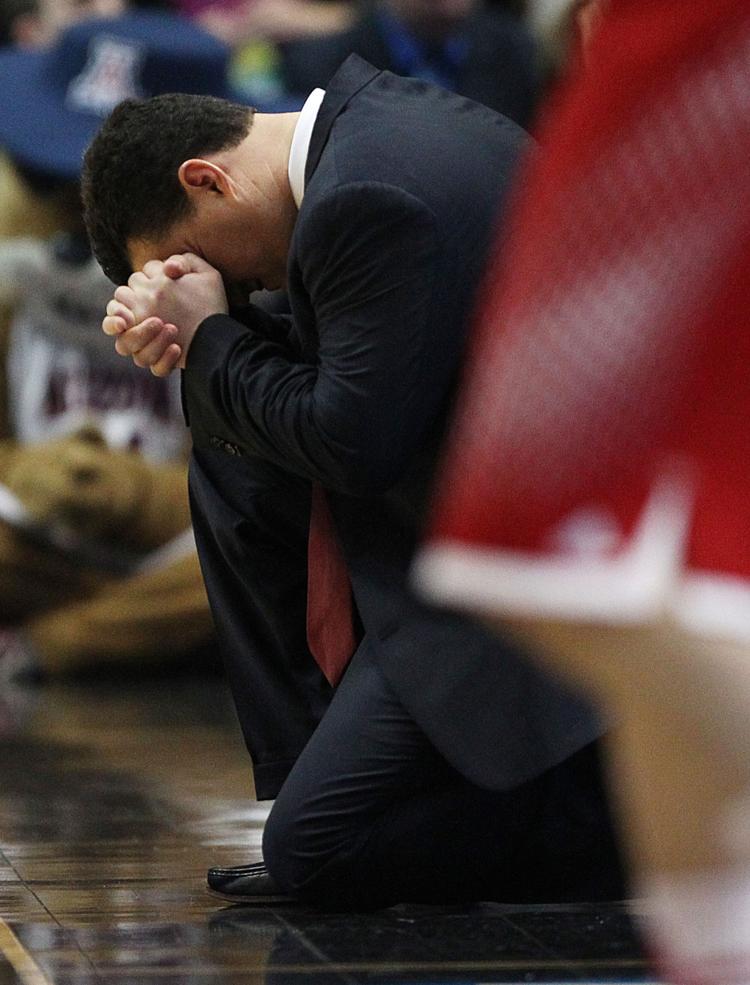 Arizona basketball coach Sean Miller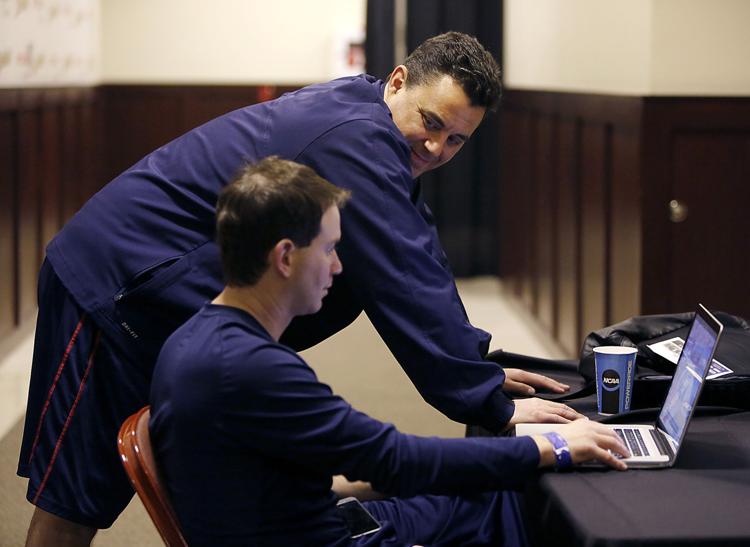 Arizona basketball coach Sean Miller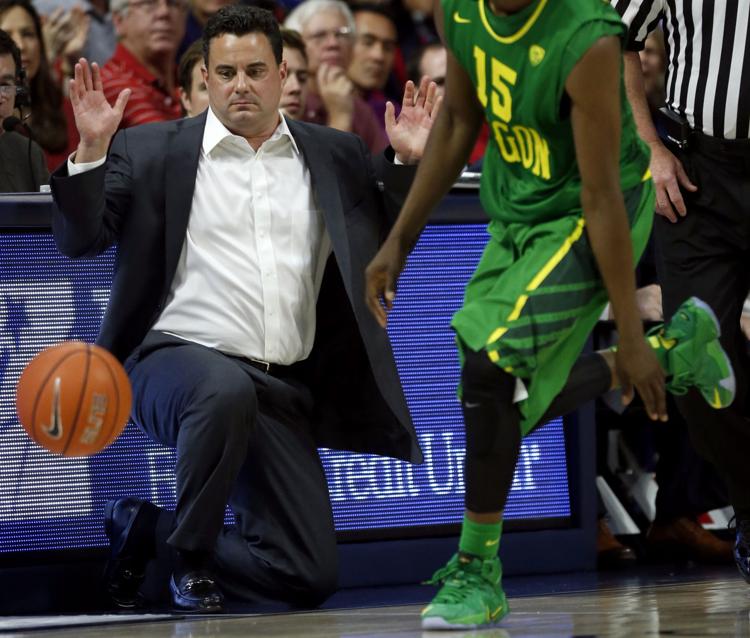 Arizona basketball coach Sean Miller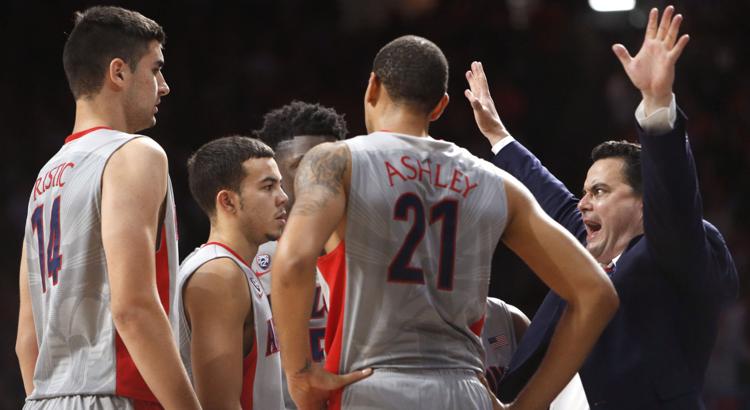 Arizona basketball coach Sean Miller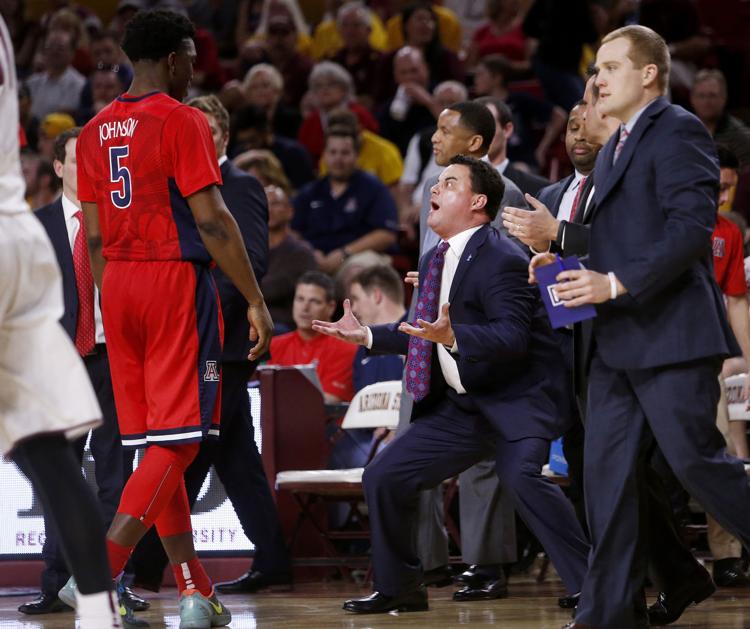 Arizona basketball coach Sean Miller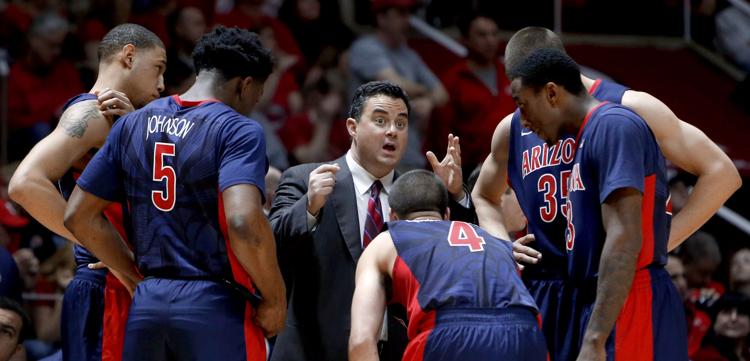 Arizona basketball coach Sean Miller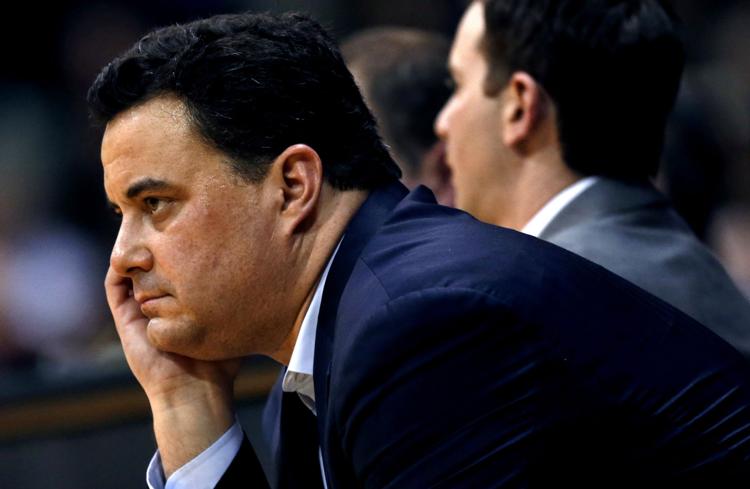 Arizona basketball coach Sean Miller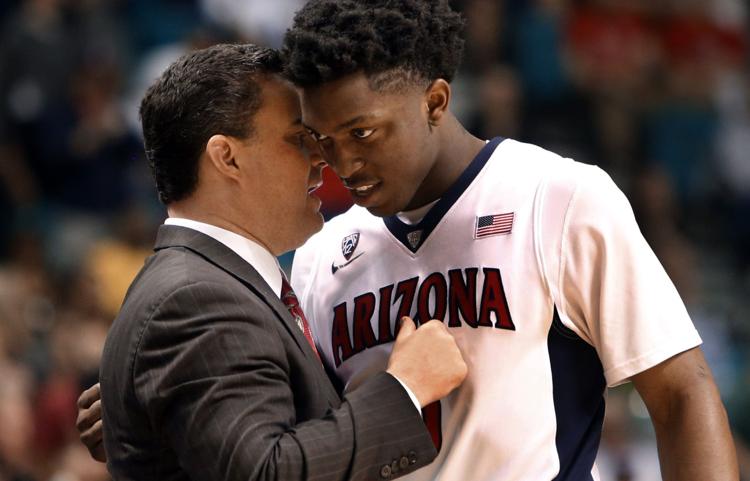 Arizona basketball coach Sean Miller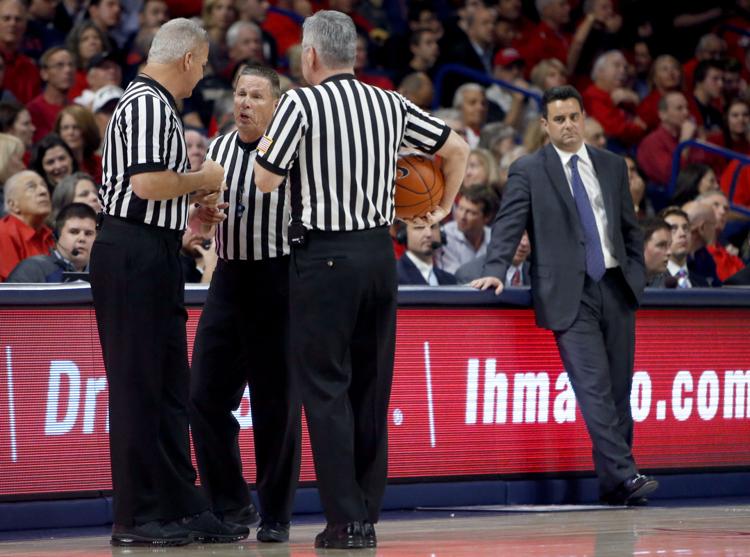 Arizona basketball coach Sean Miller
Arizona basketball coach Sean Miller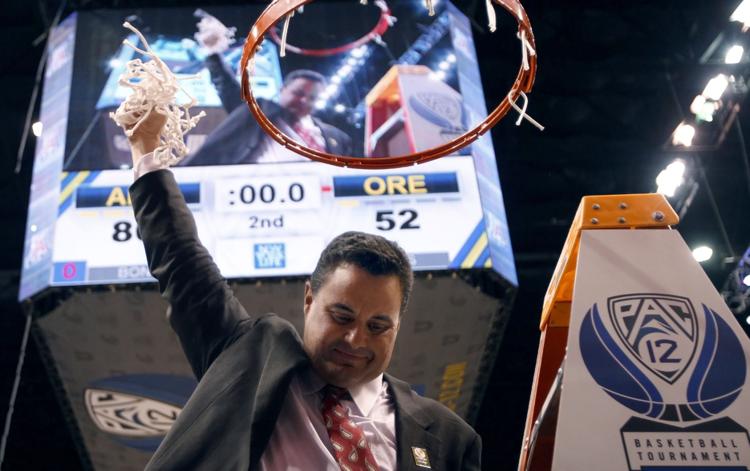 Arizona basketball coach Sean Miller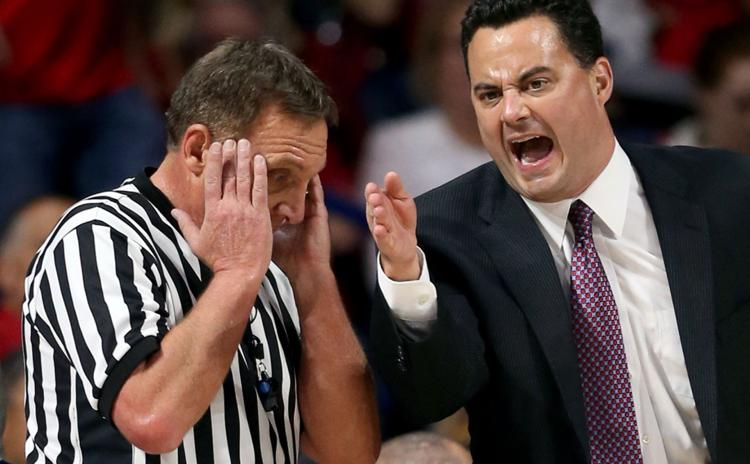 Arizona basketball coach Sean Miller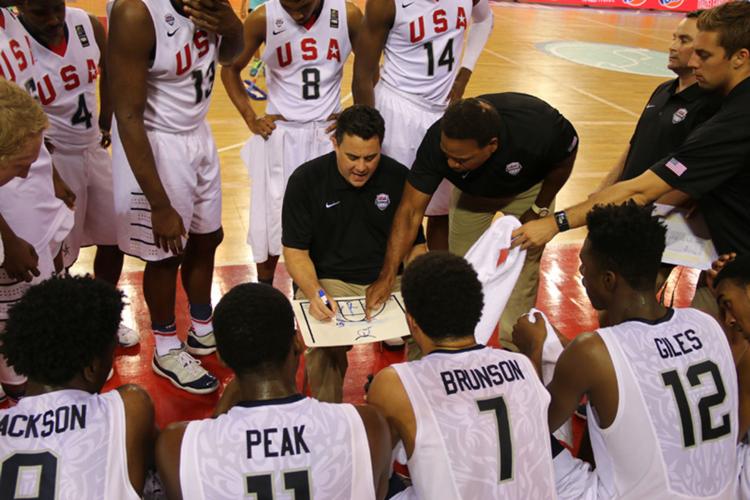 Arizona basketball coach Sean Miller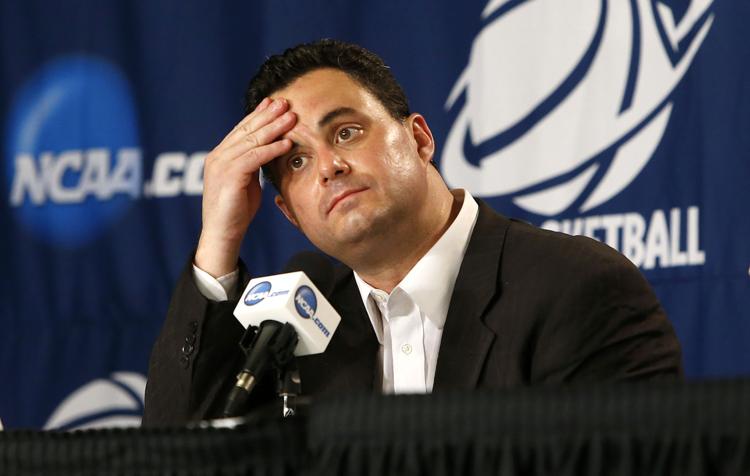 Arizona basketball coach Sean Miller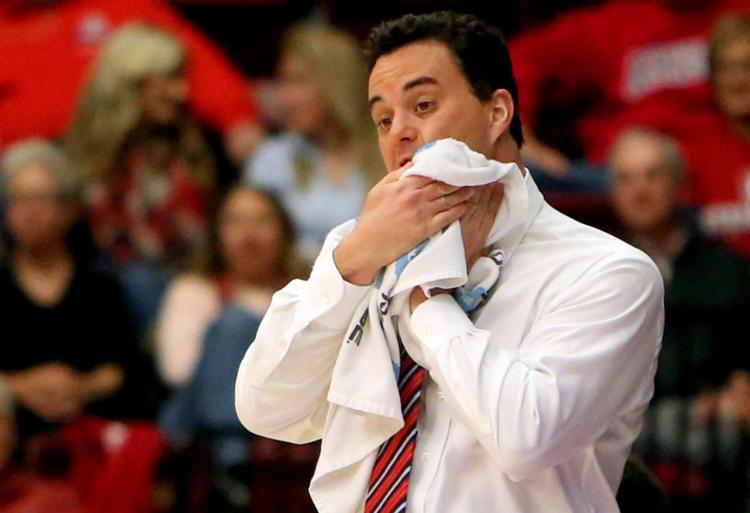 Arizona basketball coach Sean Miller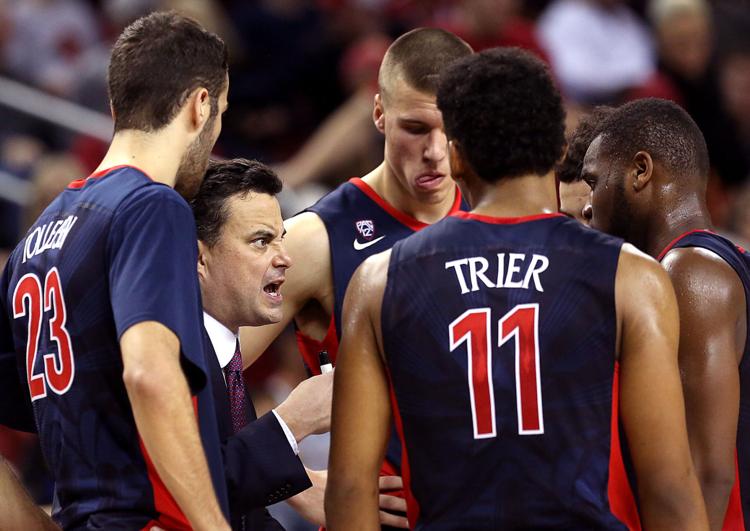 Arizona basketball coach Sean Miller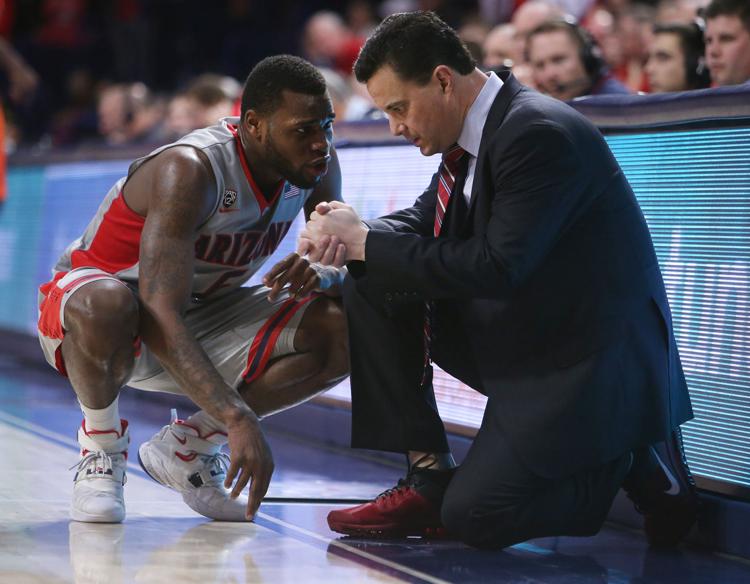 Arizona basketball coach Sean Miller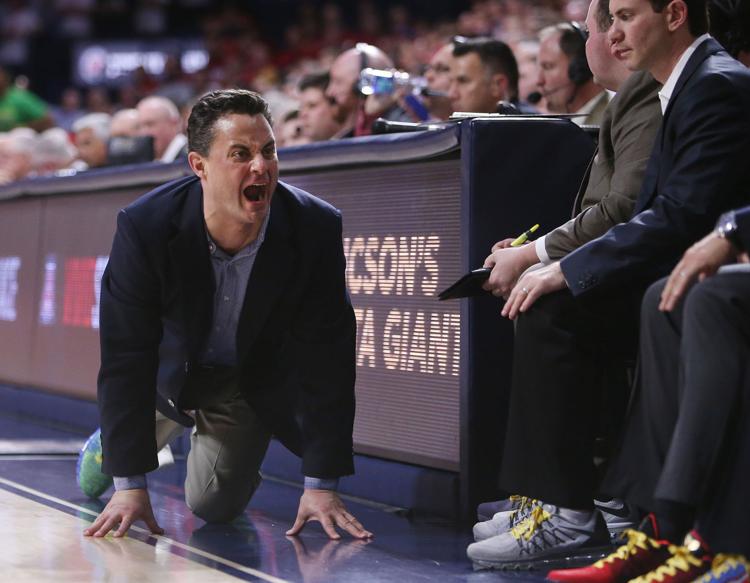 Arizona basketball coach Sean Miller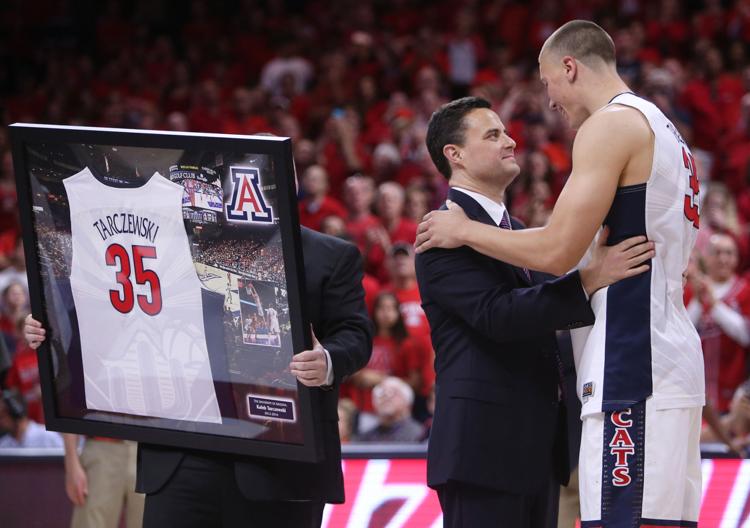 Arizona basketball coach Sean Miller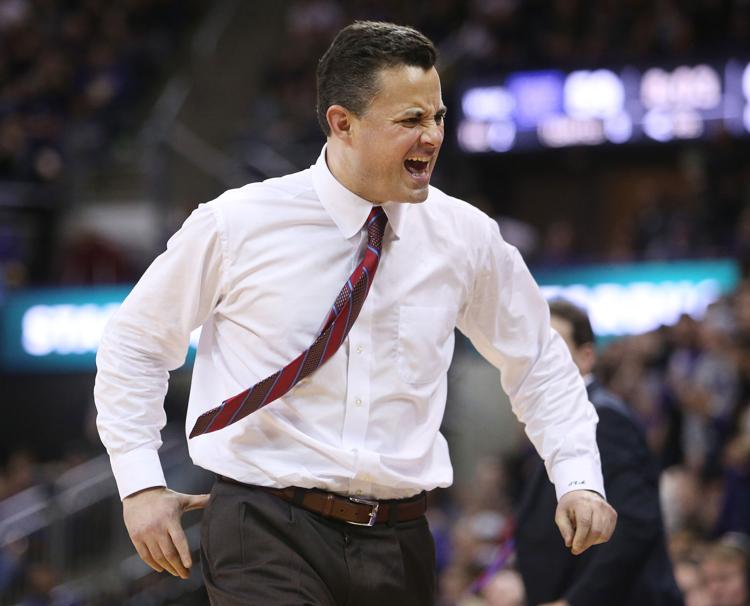 Arizona basketball coach Sean Miller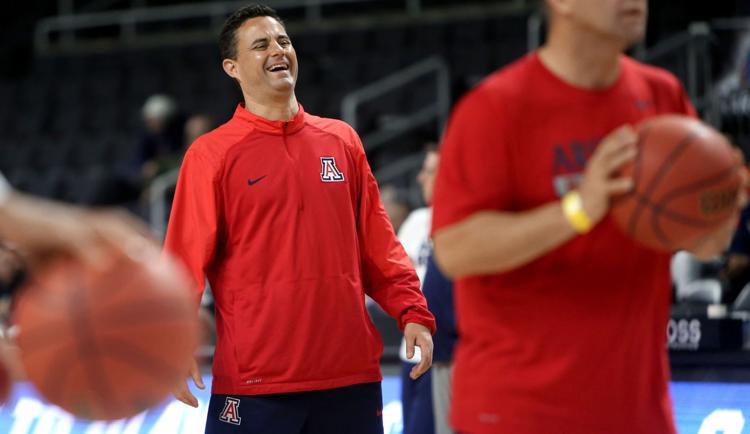 Arizona basketball coach Sean Miller
Arizona basketball coach Sean Miller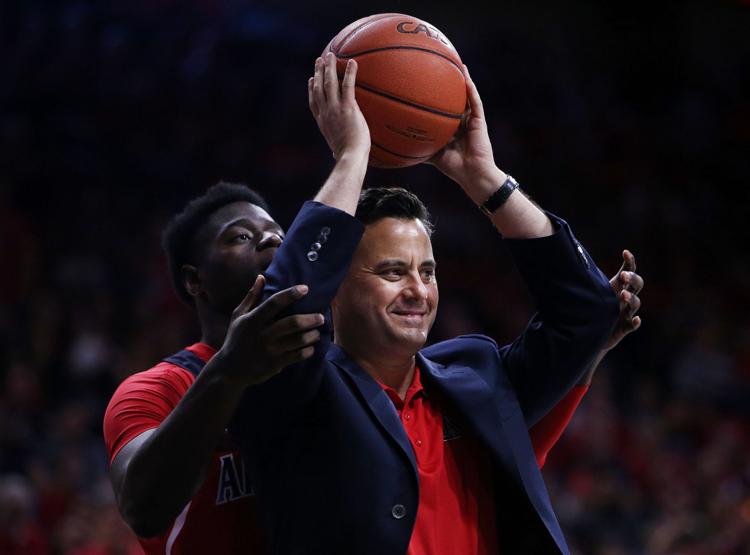 Arizona basketball coach Sean Miller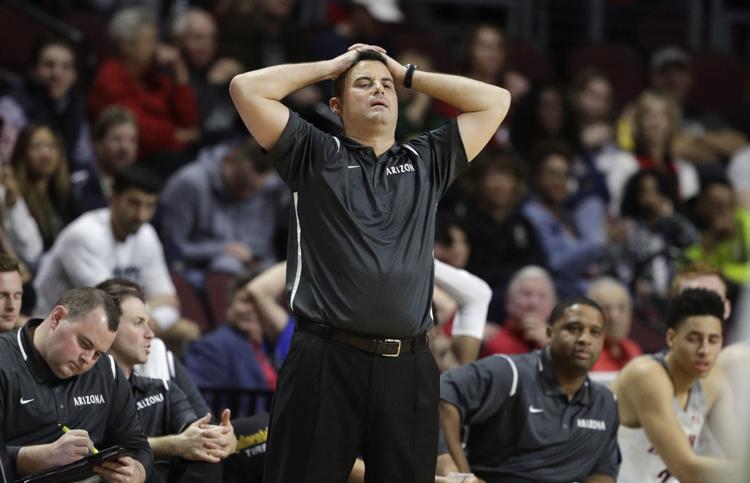 Arizona basketball coach Sean Miller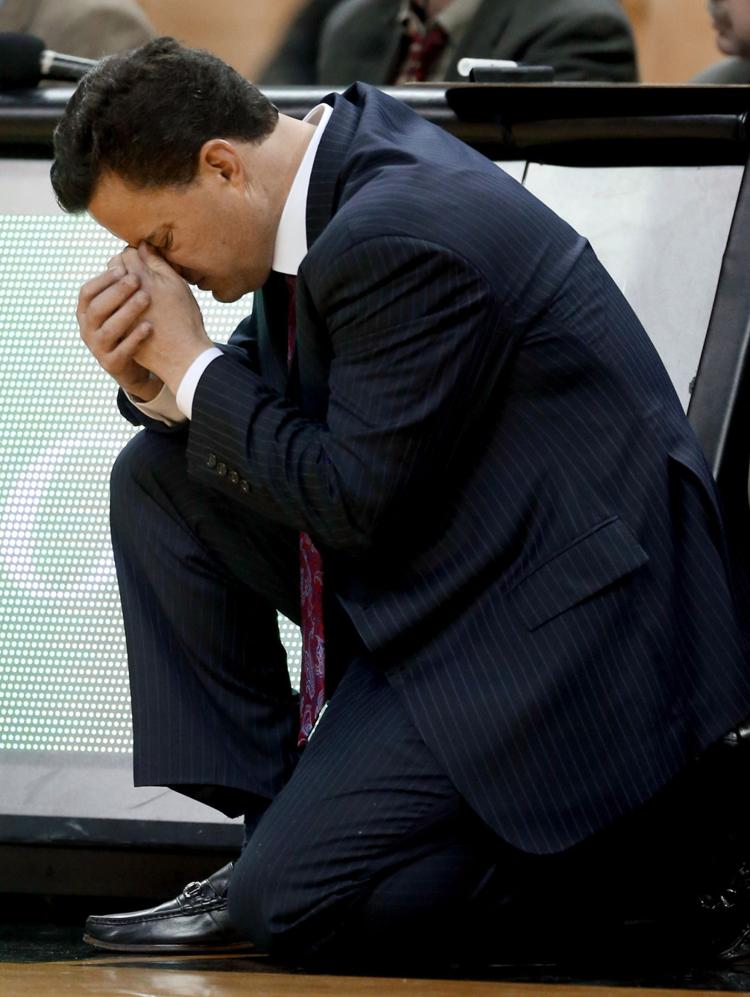 Arizona basketball coach Sean Miller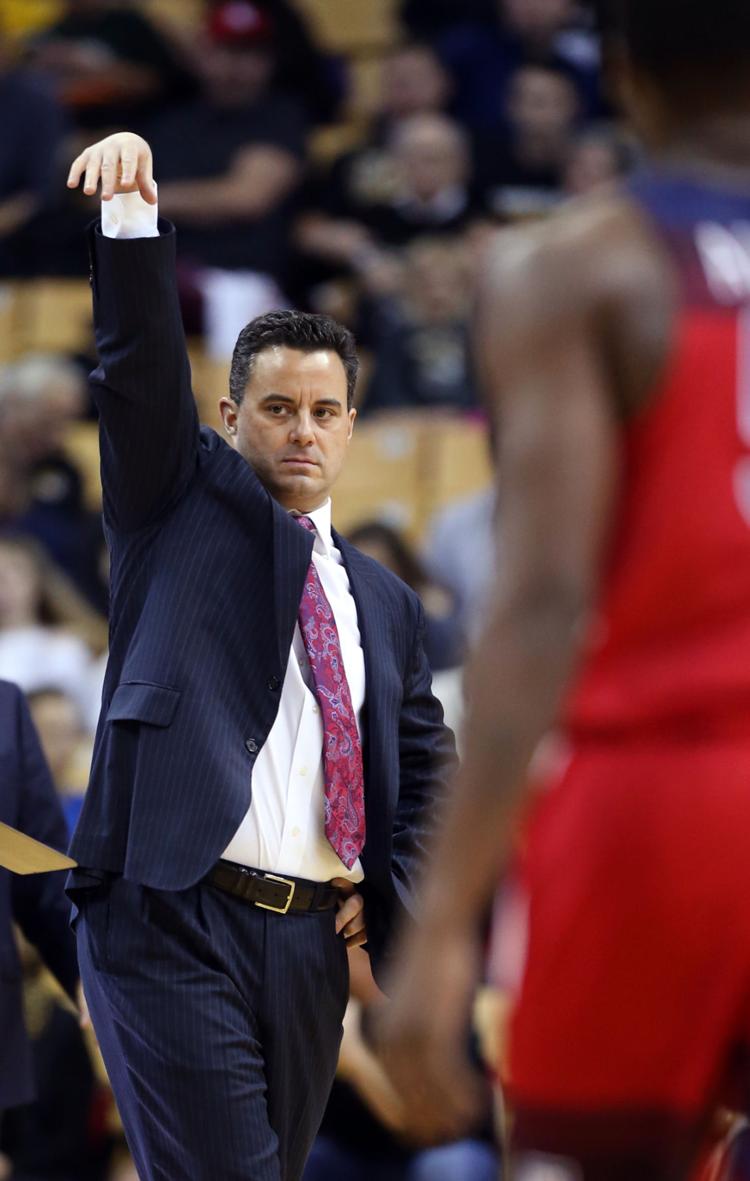 Arizona basketball coach Sean Miller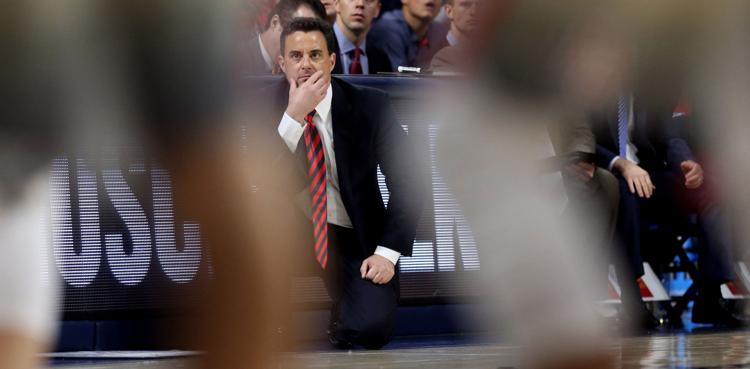 Arizona basketball coach Sean Miller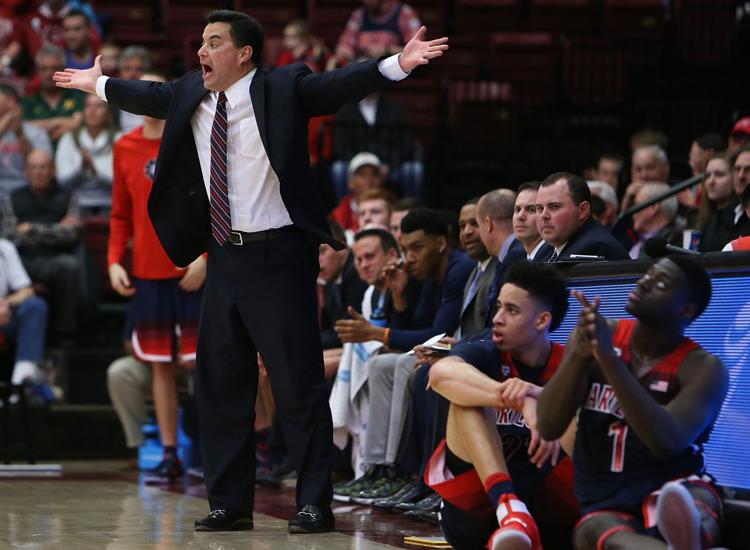 Arizona basketball coach Sean Miller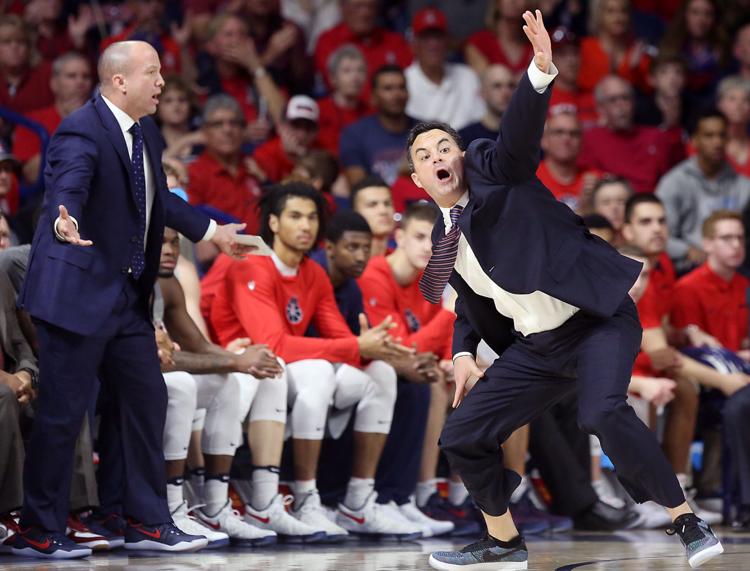 Arizona basketball coach Sean Miller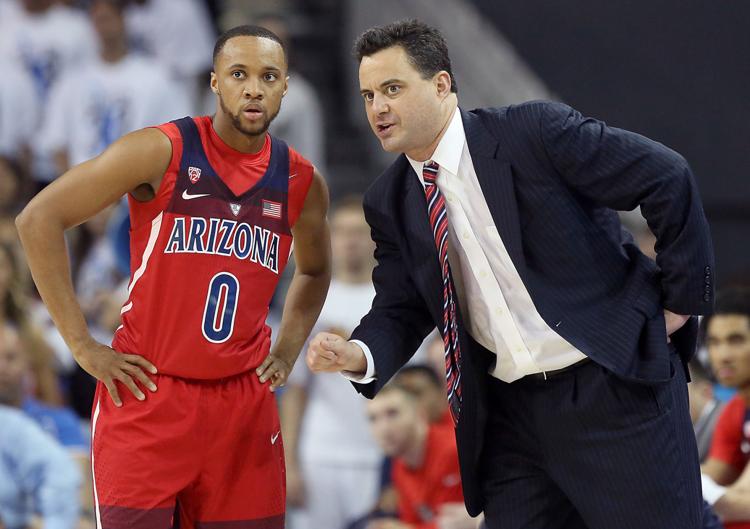 Arizona basketball coach Sean Miller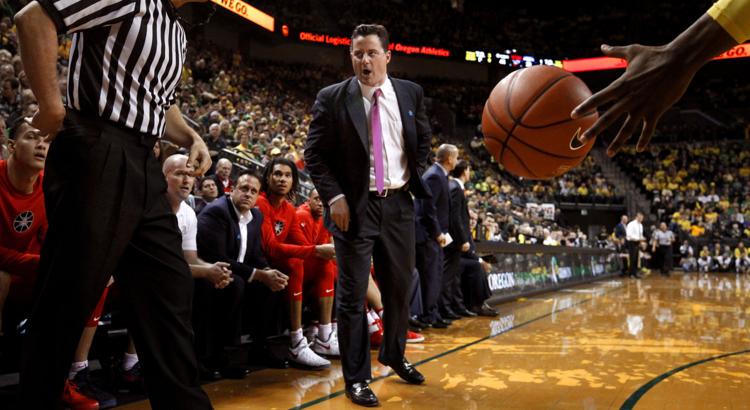 Arizona basketball coach Sean Miller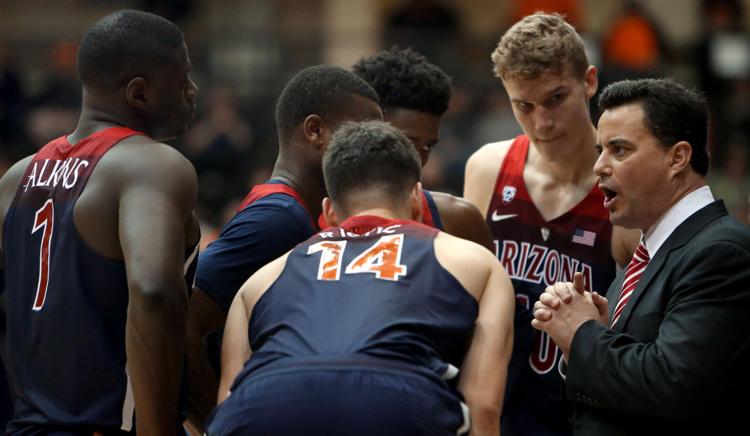 Arizona basketball coach Sean Miller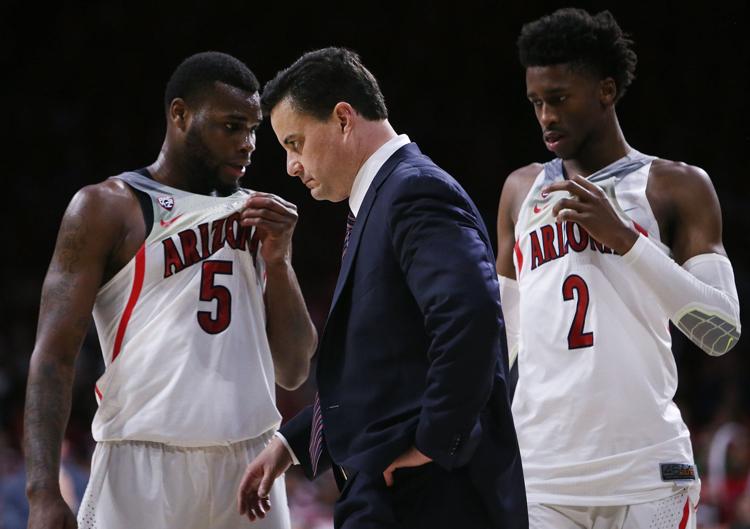 Arizona basketball coach Sean Miller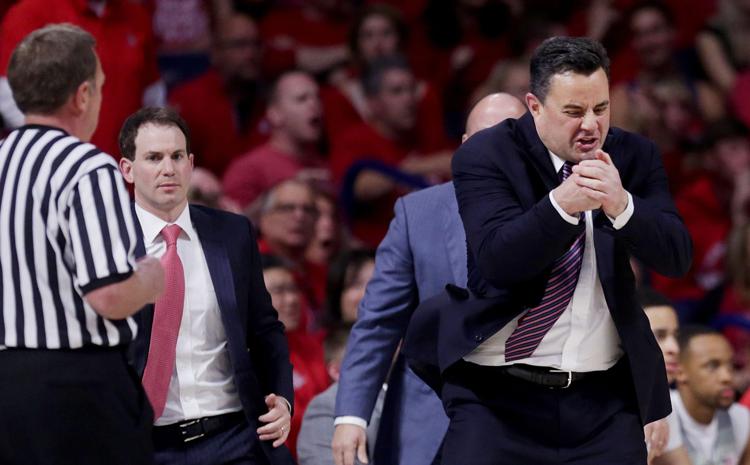 Arizona basketball coach Sean Miller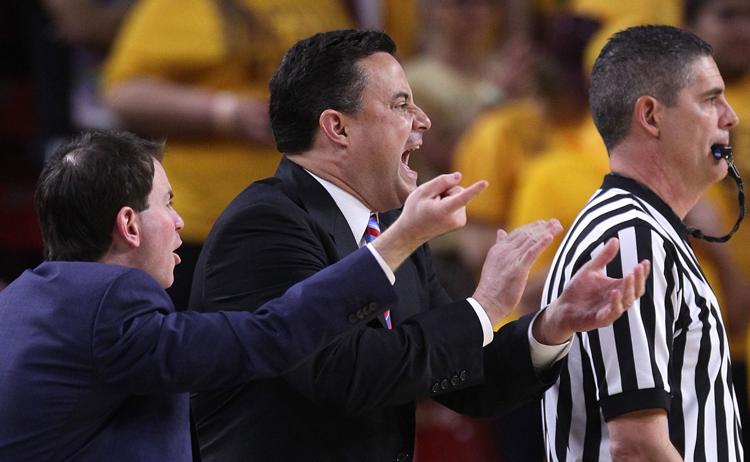 Arizona basketball coach Sean Miller
Arizona basketball coach Sean Miller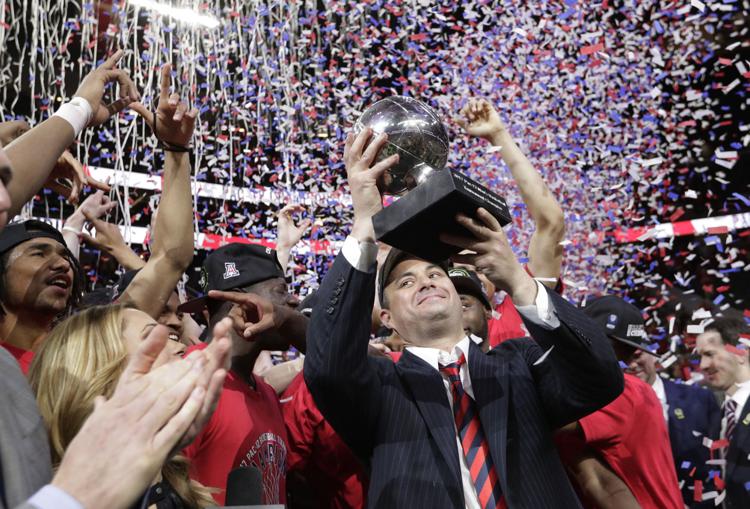 Arizona basketball coach Sean Miller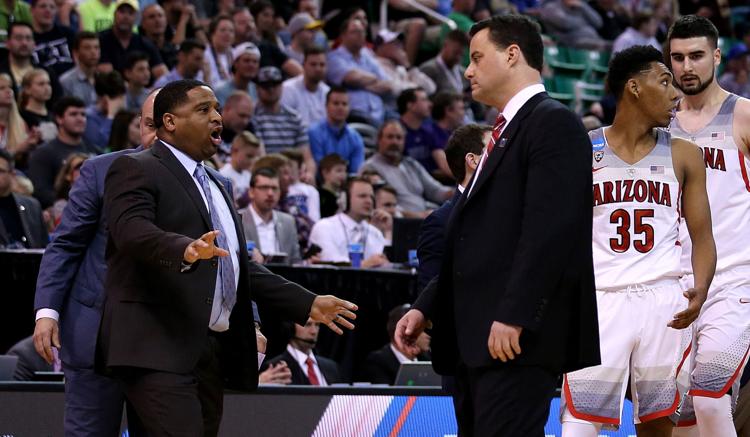 Arizona basketball coach Sean Miller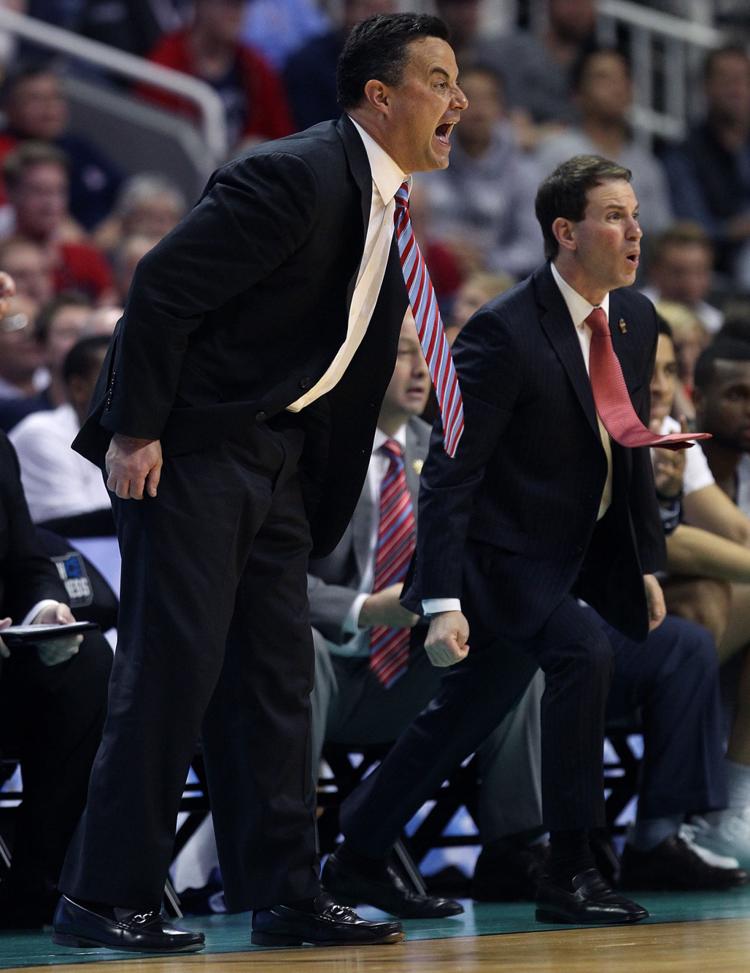 Arizona basketball coach Sean Miller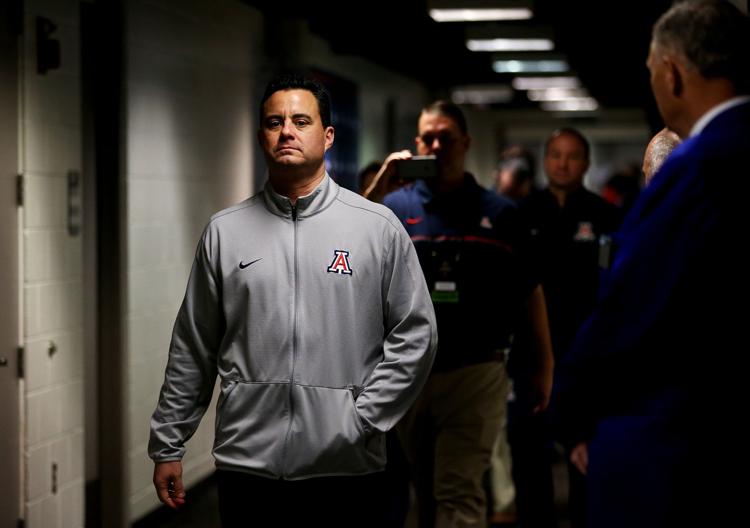 Arizona basketball coach Sean Miller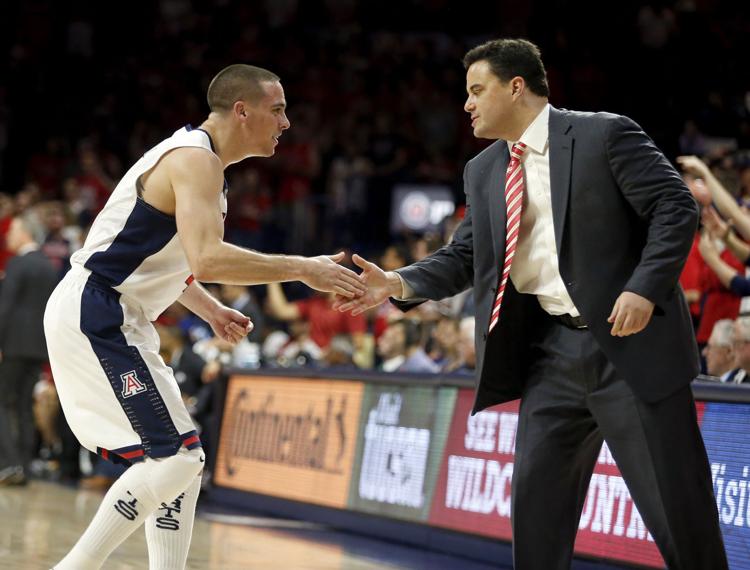 Arizona basketball coach Sean Miller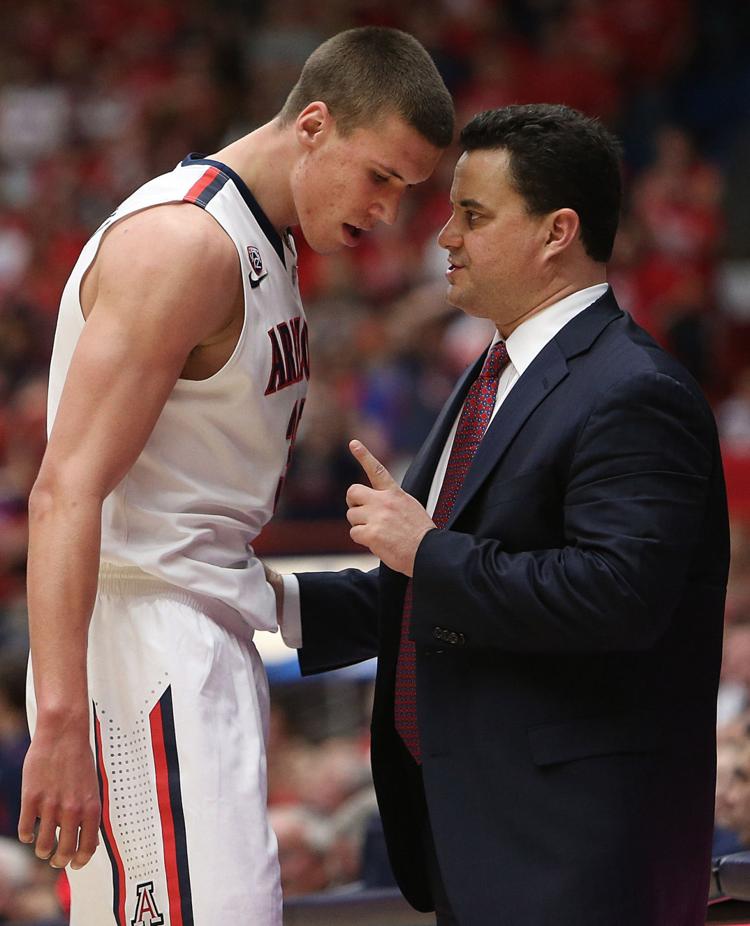 Arizona basketball coach Sean Miller
Arizona basketball coach Sean Miller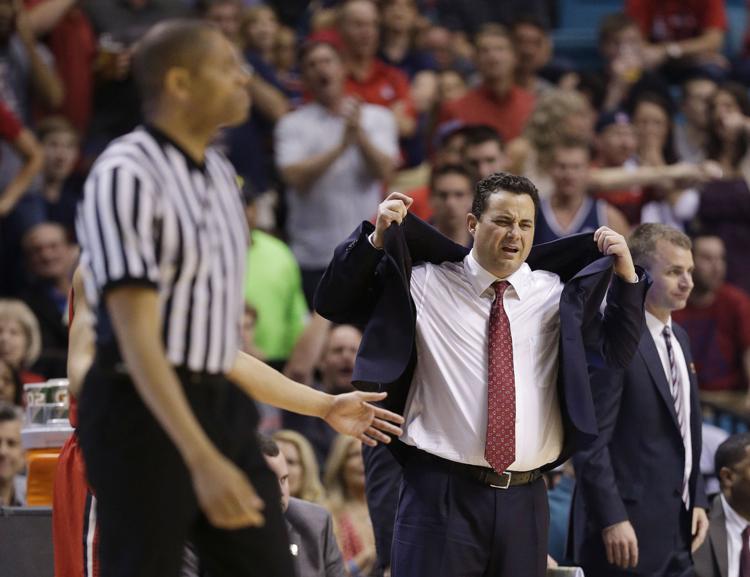 Arizona basketball coach Sean Miller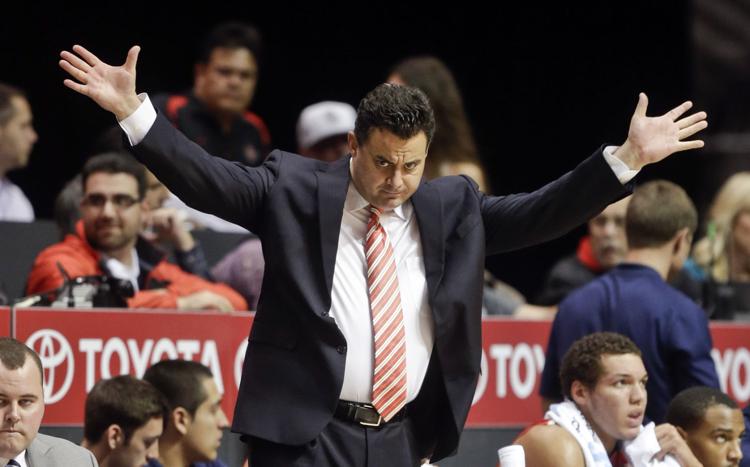 Arizona basketball coach Sean Miller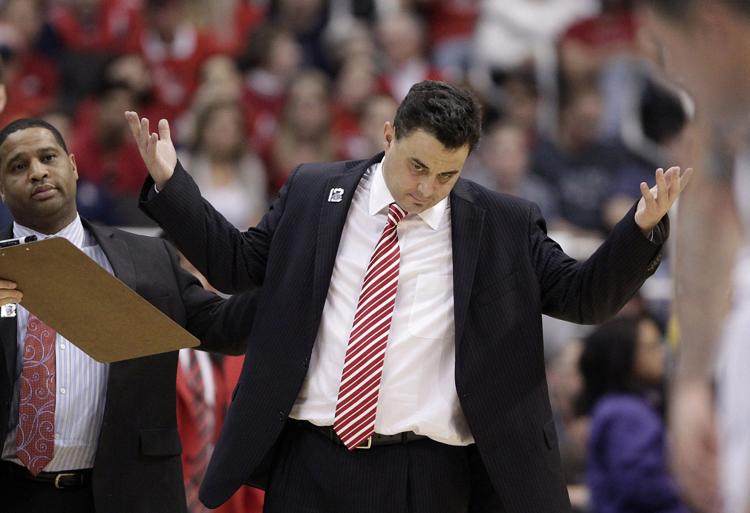 Arizona basketball coach Sean Miller
Arizona basketball coach Sean Miller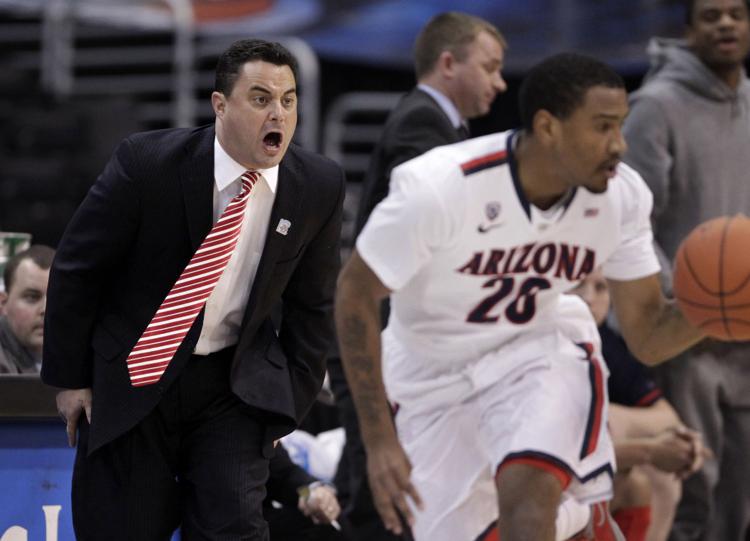 031019-spt-ua bk-p7.JPG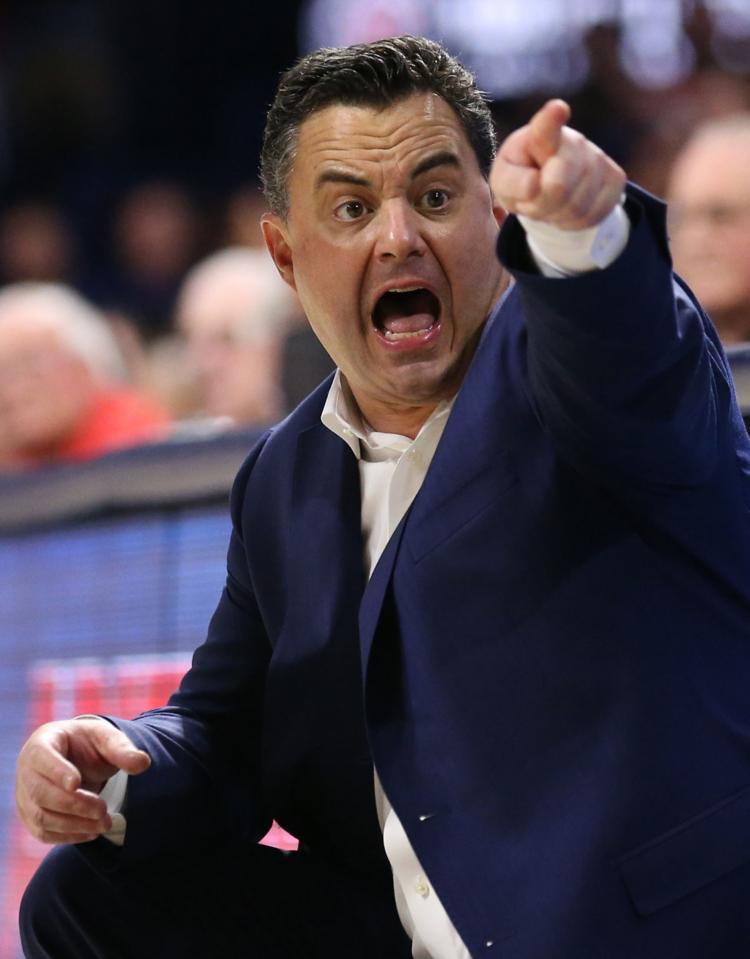 022219-spt-uabk-p9.jpg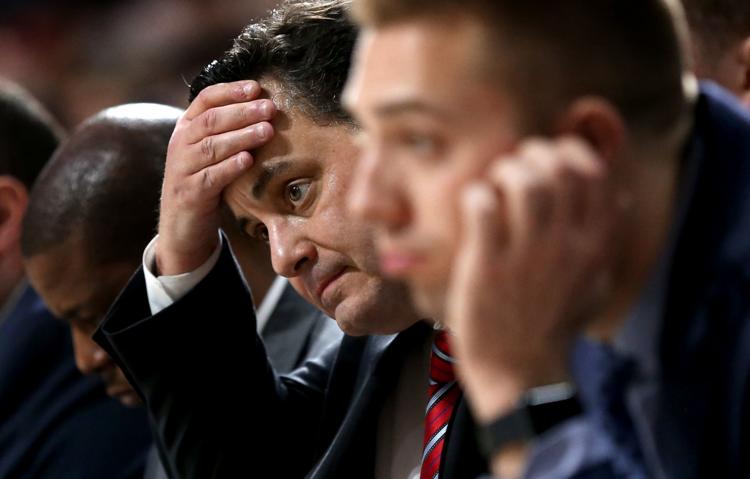 Arizona Oregon Basketball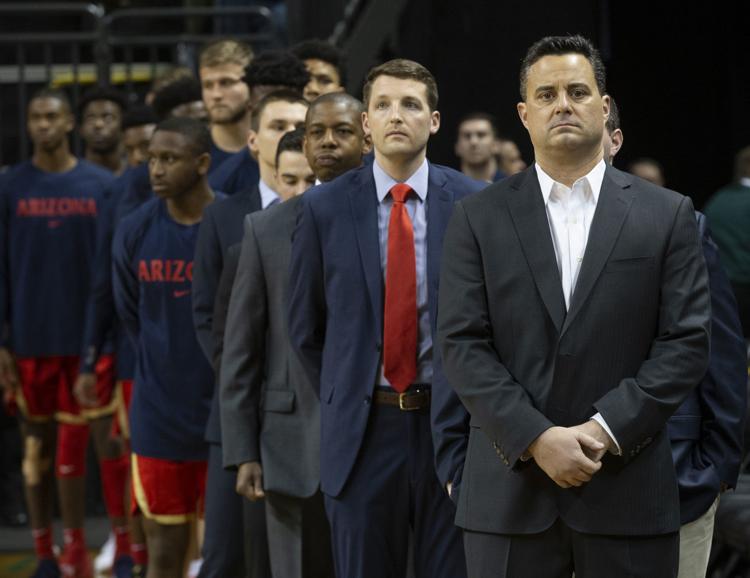 P12 USC Arizona Basketball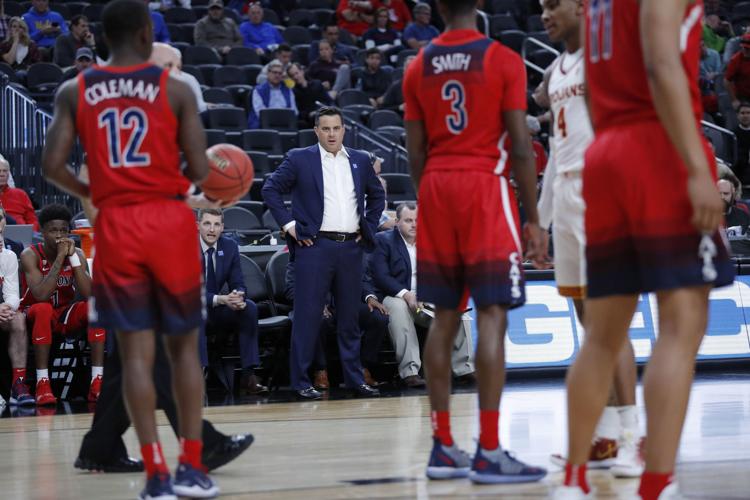 Arizona vs. USC, Pac-12 Tournament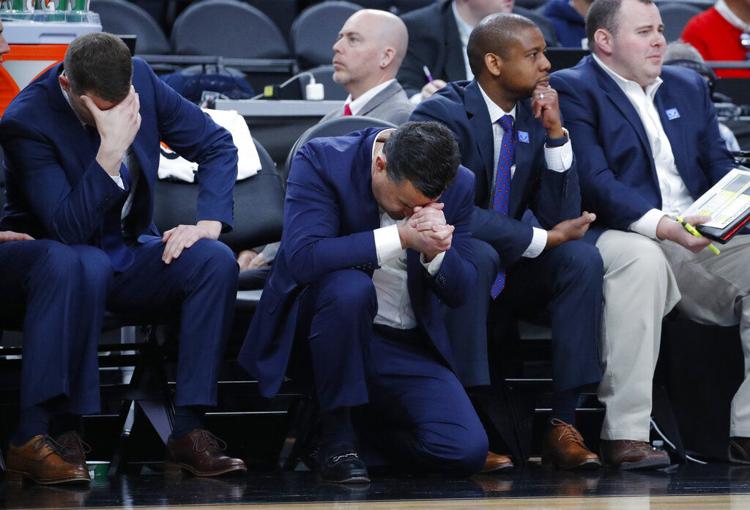 P12 USC Arizona Basketball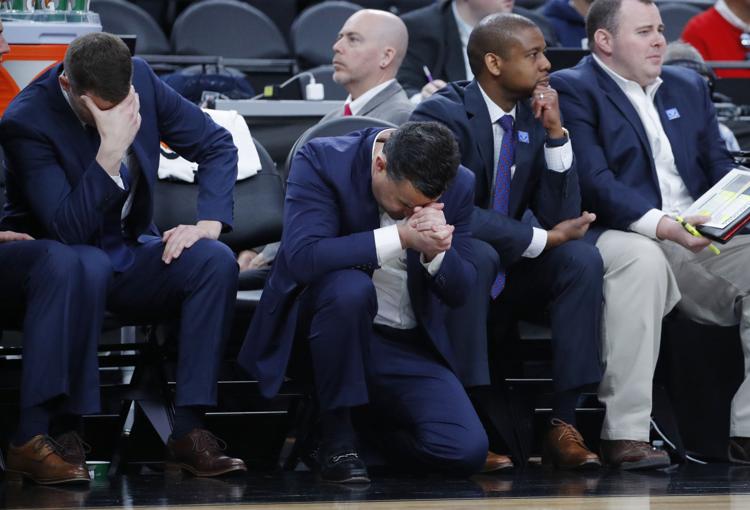 Sean Miller, Pac-12 Tournament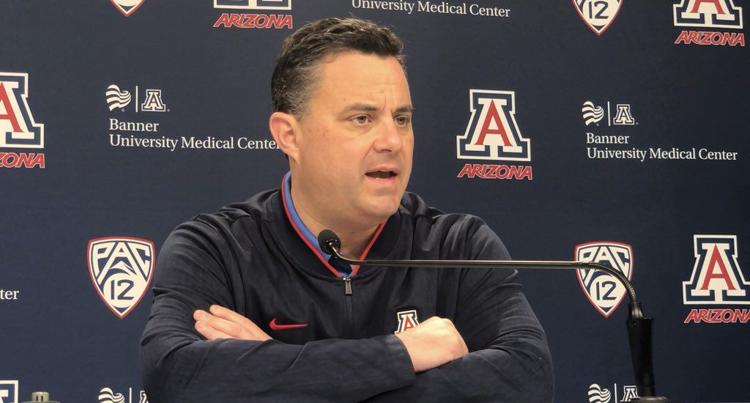 031019-spt-ua bk-p15.JPG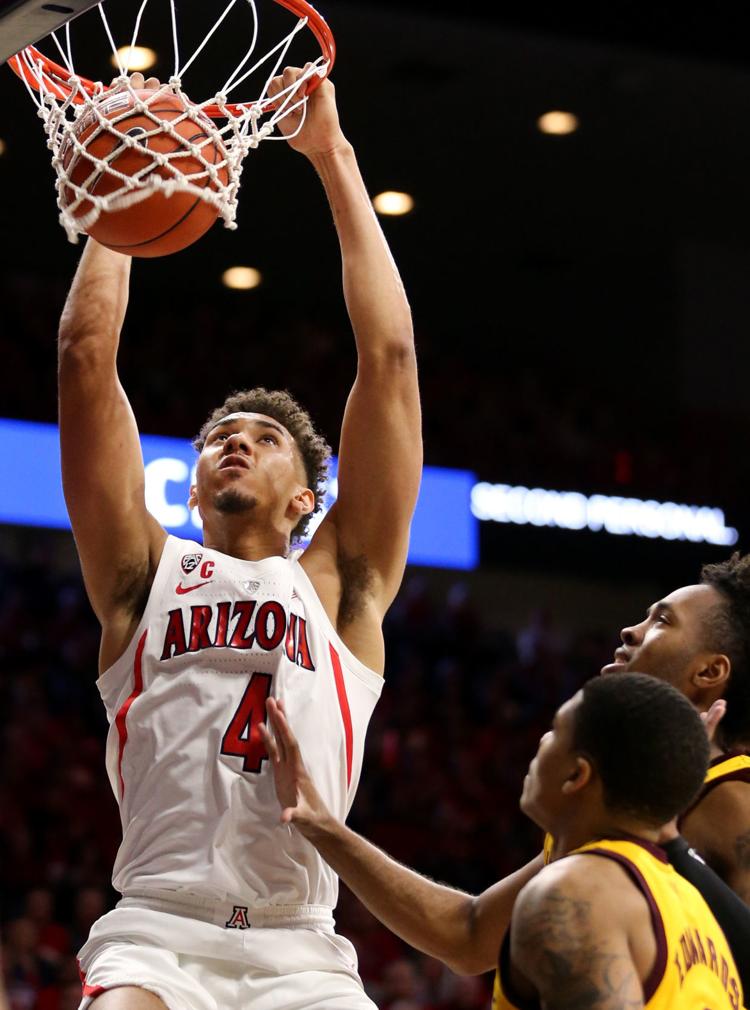 Sean Miller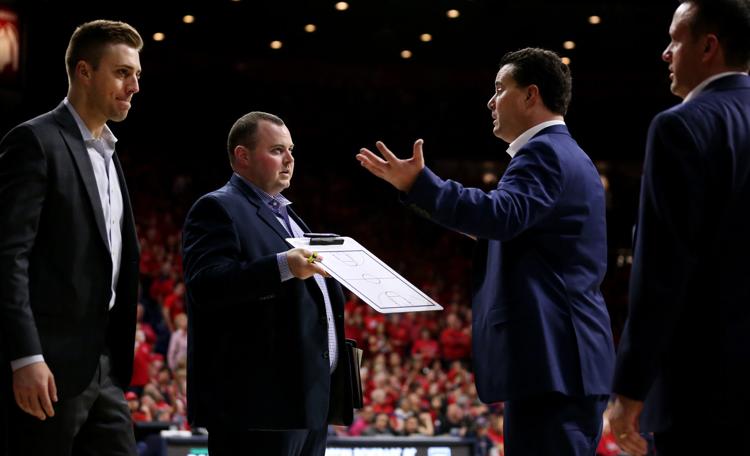 Sean Miller, Arizona - ASU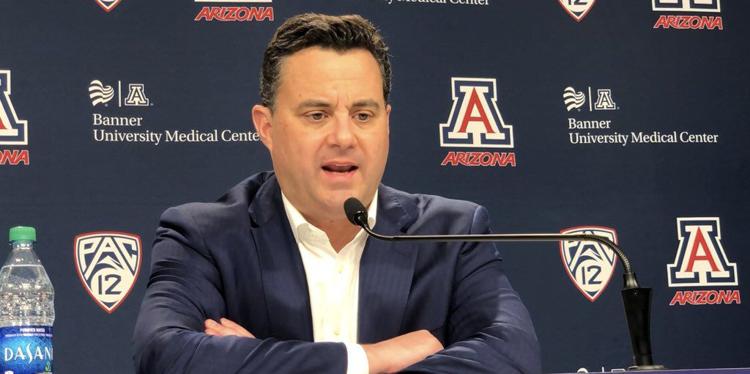 Arizona State 72, Arizona Wildcats 64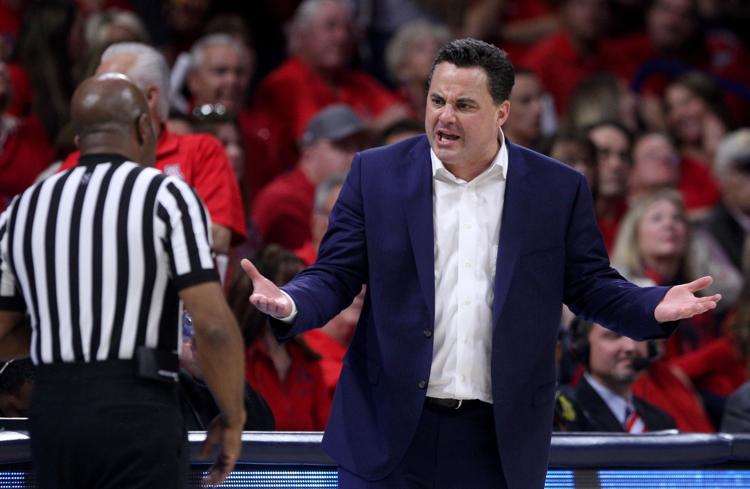 Arizona Colorado Basketball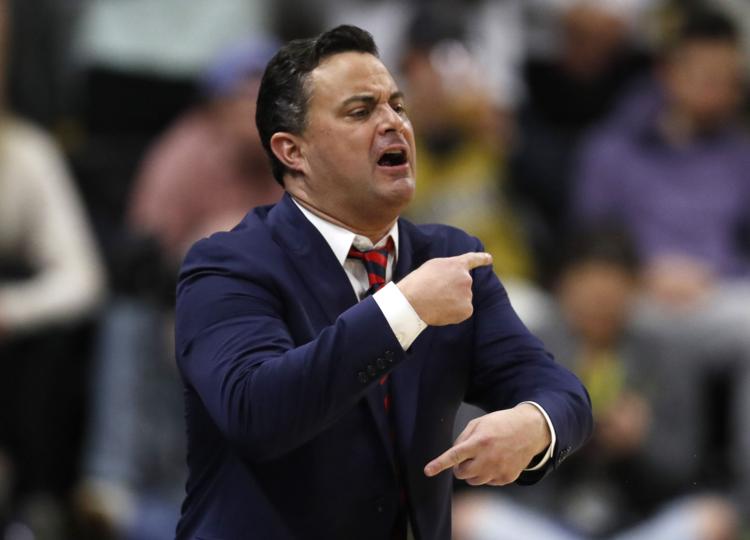 021019-spt-ua bk-p14.JPG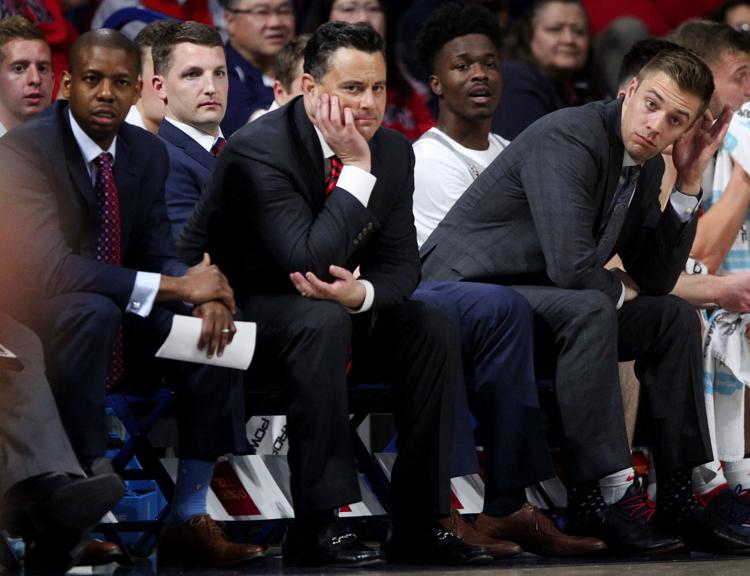 Arizona Utah Basketball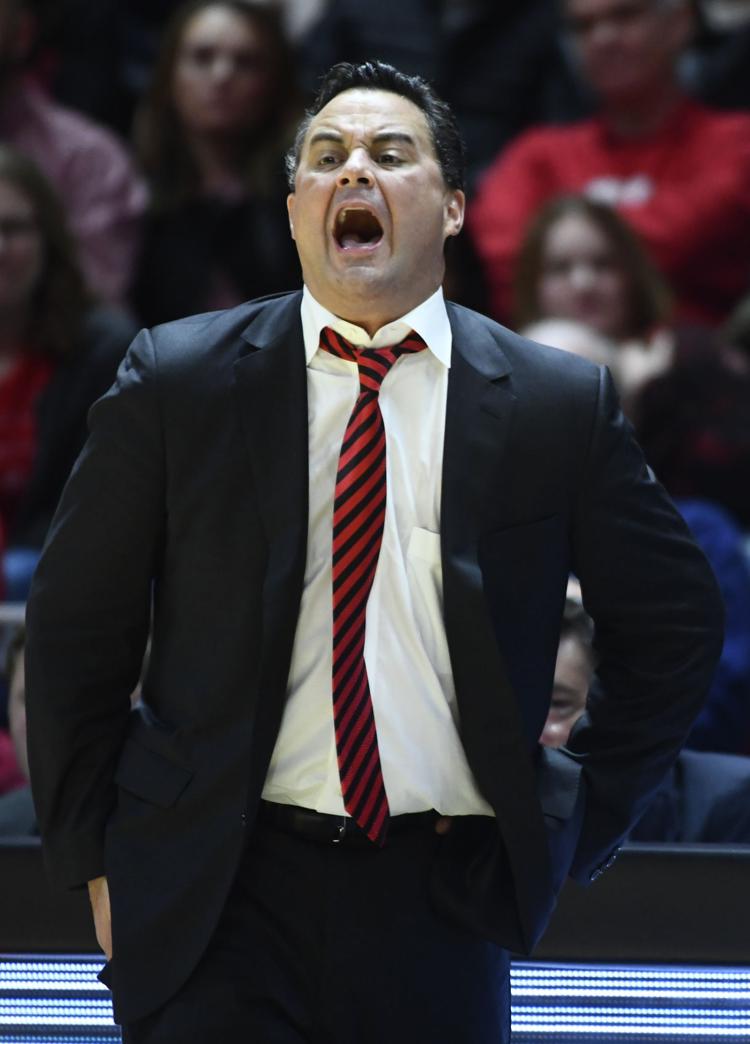 Sean Miller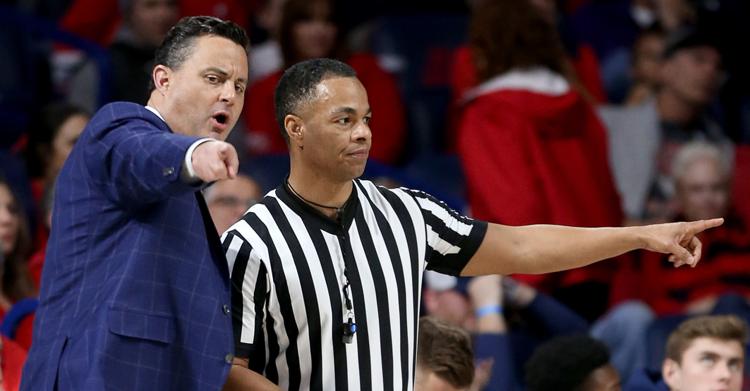 Arizona Wildcats basketball coaches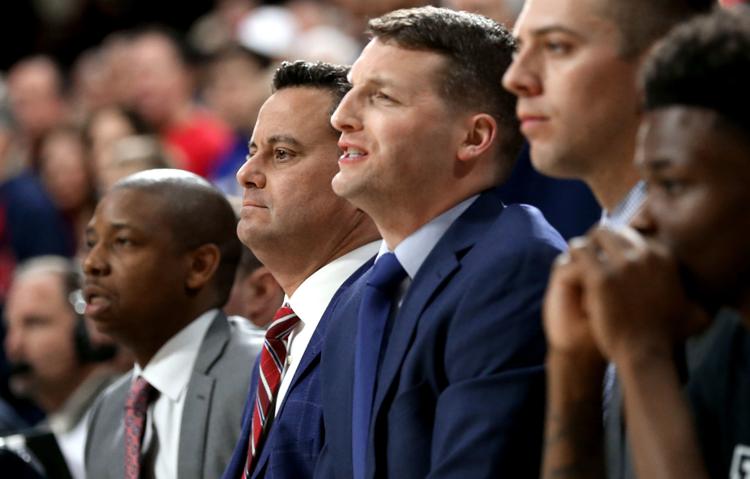 Sean Miller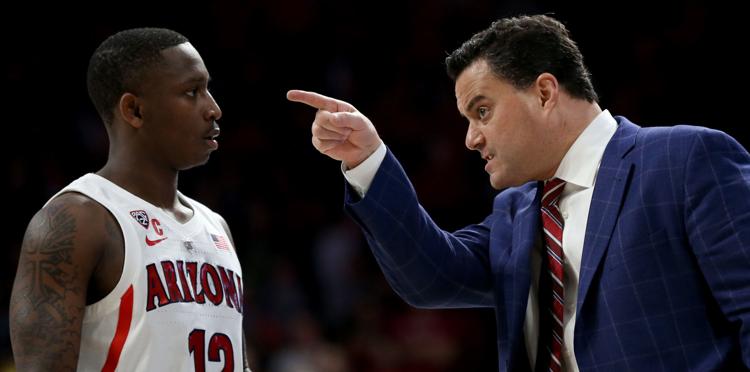 Sean Miller, Washington State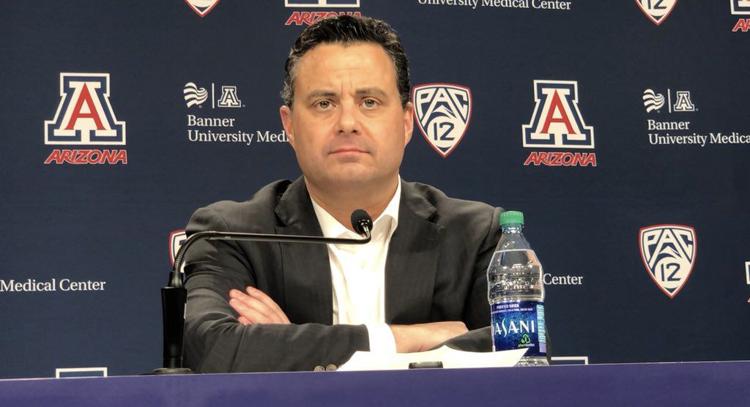 Arizona Wildcats 55, Washington State 69 (copy)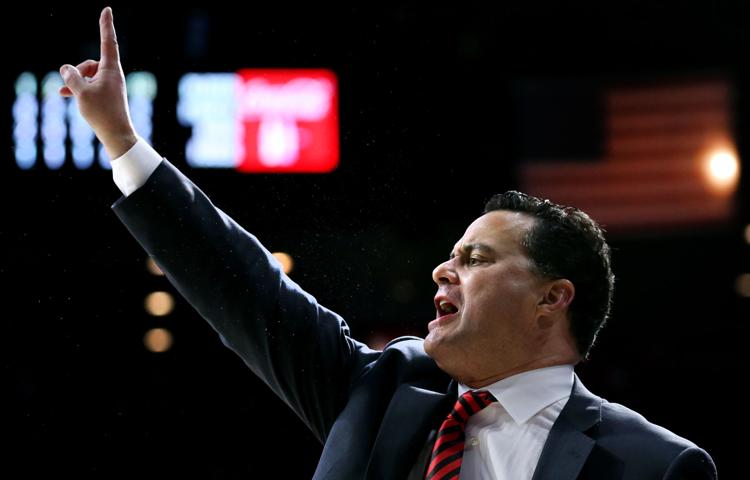 University of Arizona vs Washington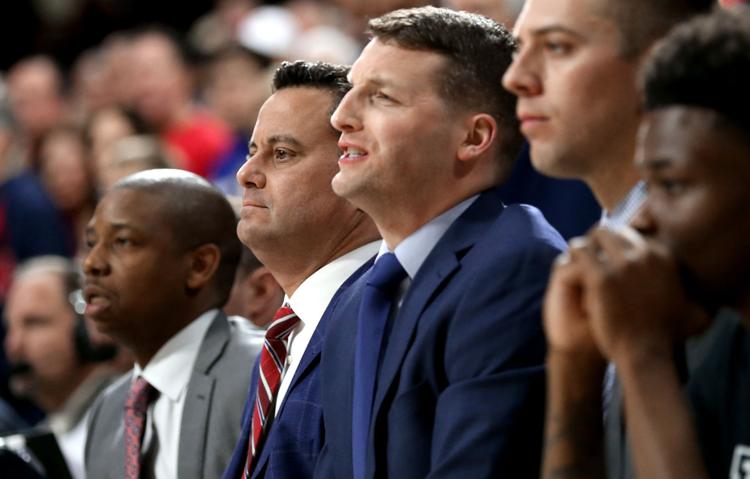 020819-spt-ua bk-kp-p18.jpg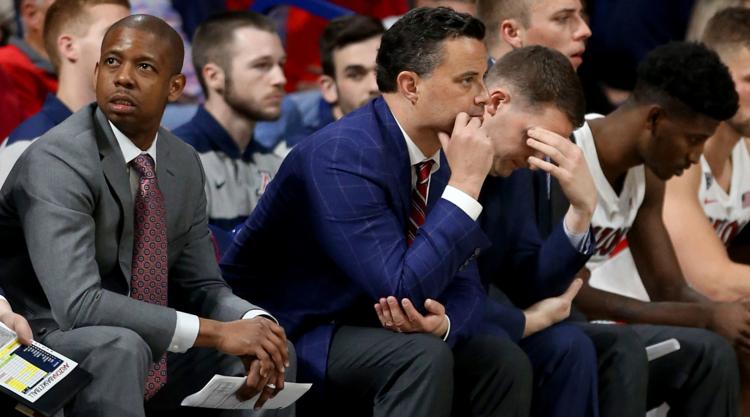 Arizona vs Washington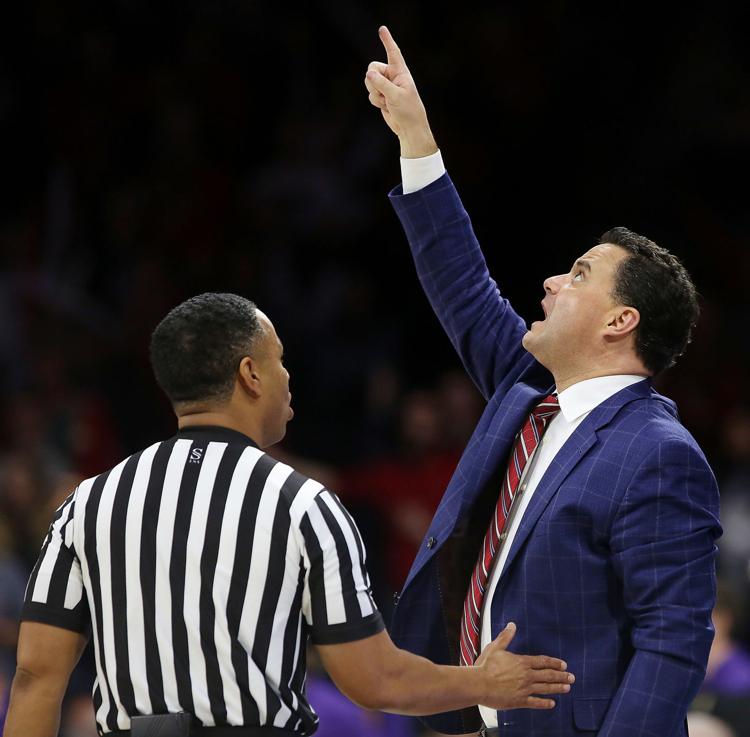 Sean Miller, Washington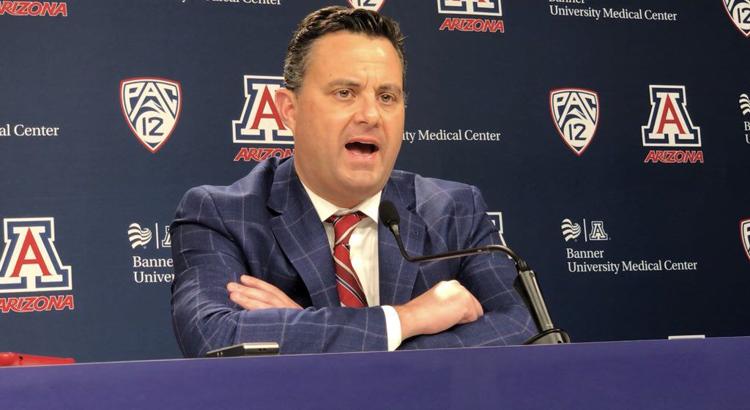 Sean Miller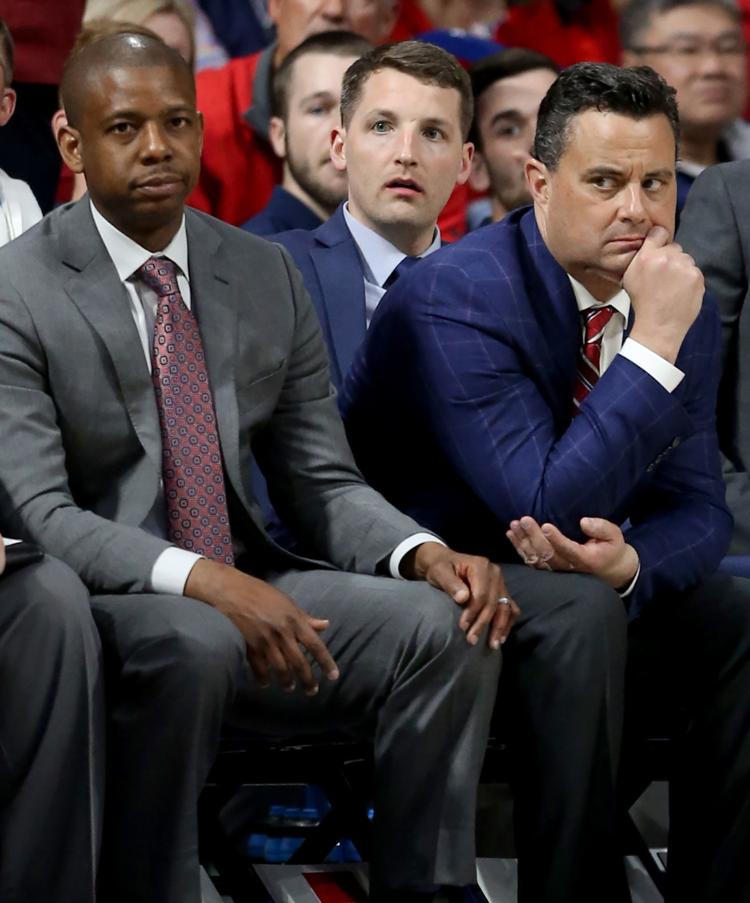 University of Arizona vs Arizona State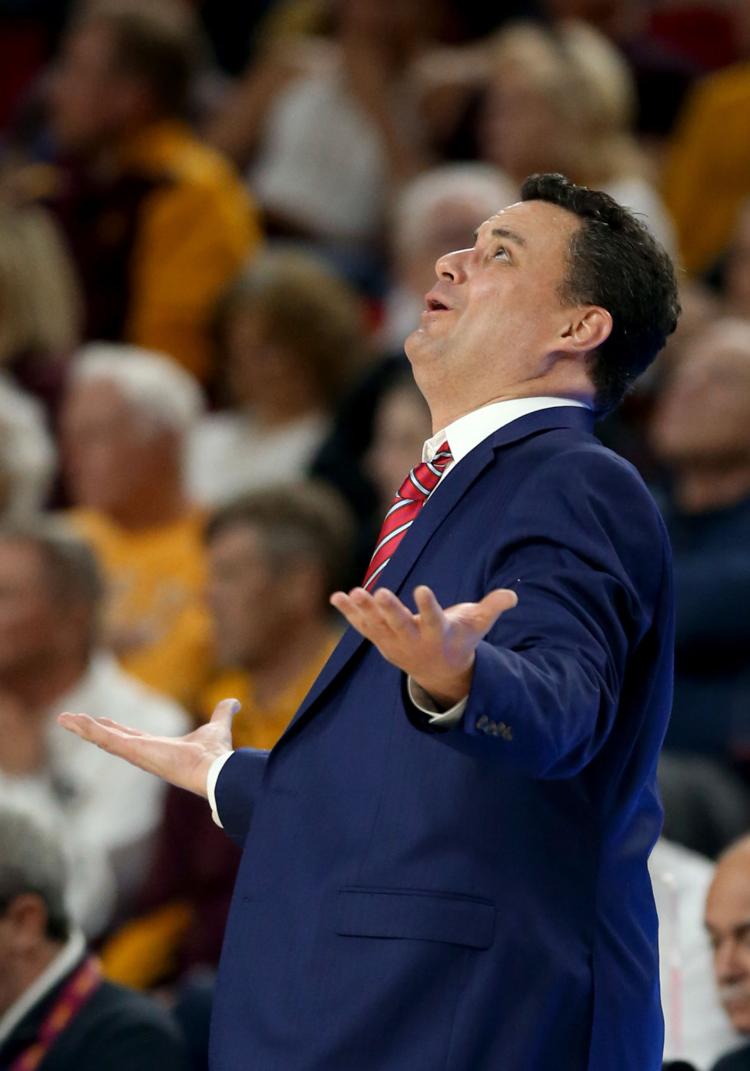 Sean Miller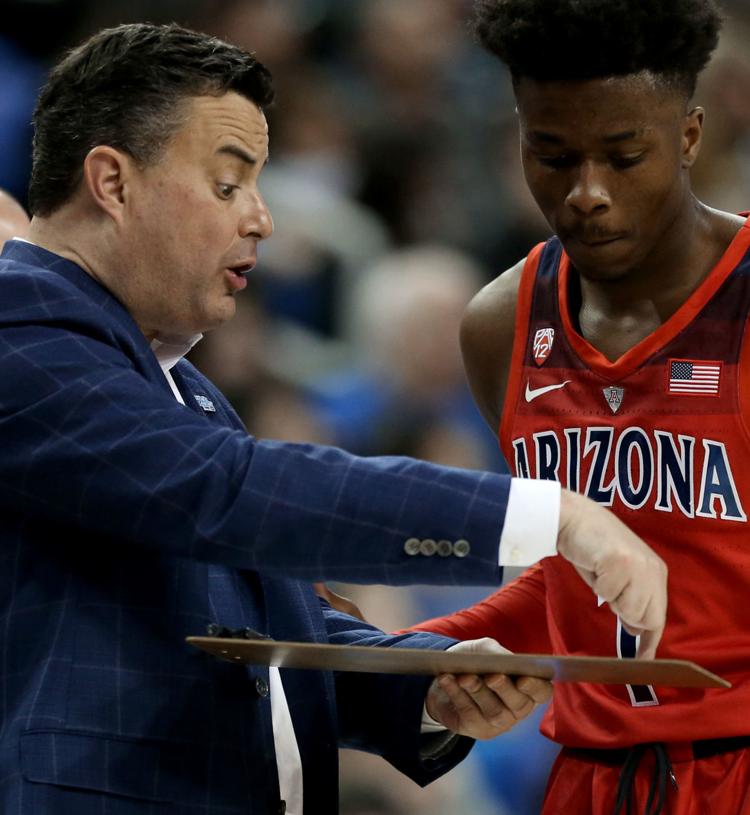 Sean Miller presser ASU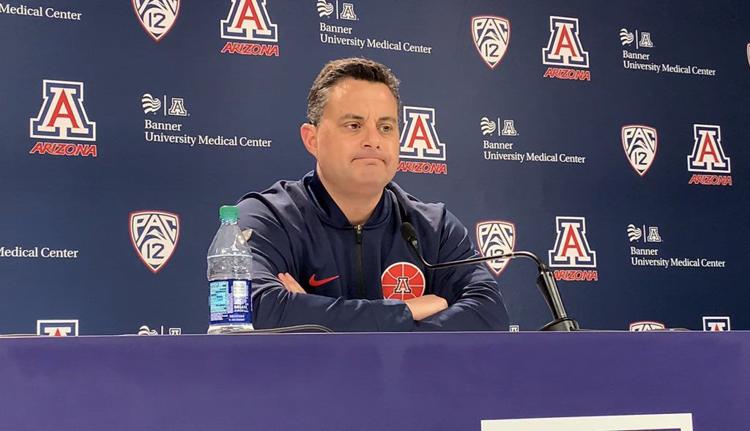 Arizona vs Oregon State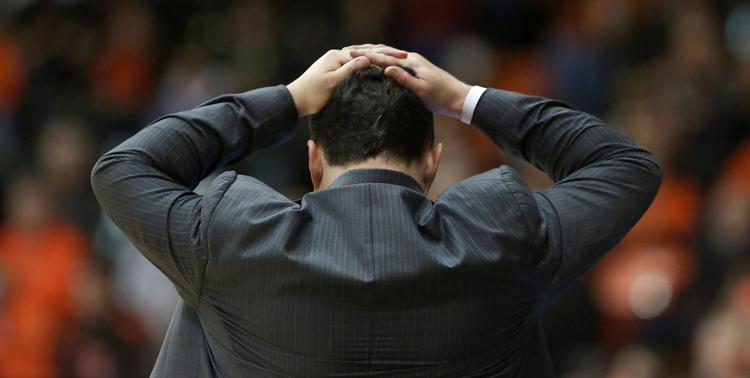 Best of 2018: Arizona Daily Star photography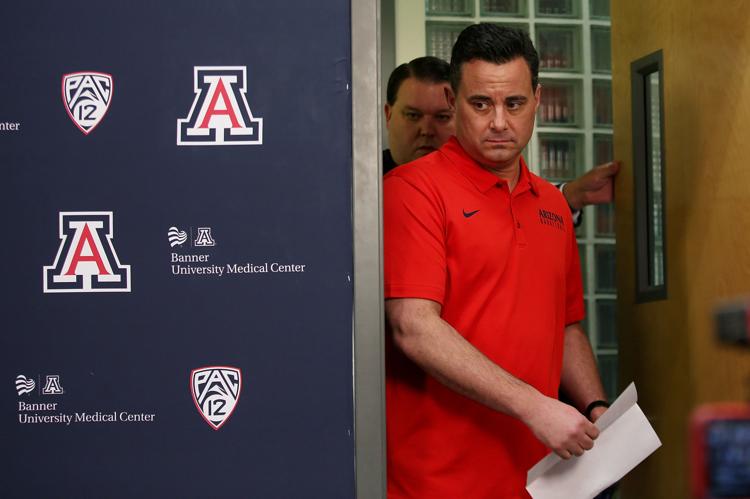 University of Arizona vs Northern Arizona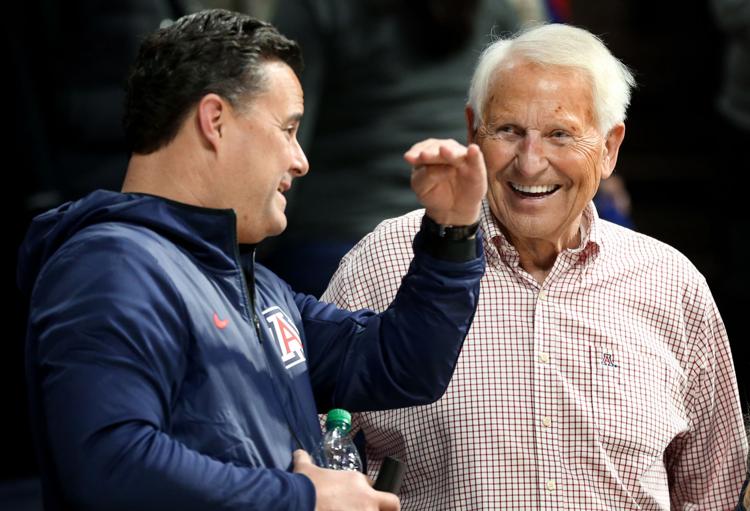 Arizona Wildcats vs. UC Davis Aggies men's college basketball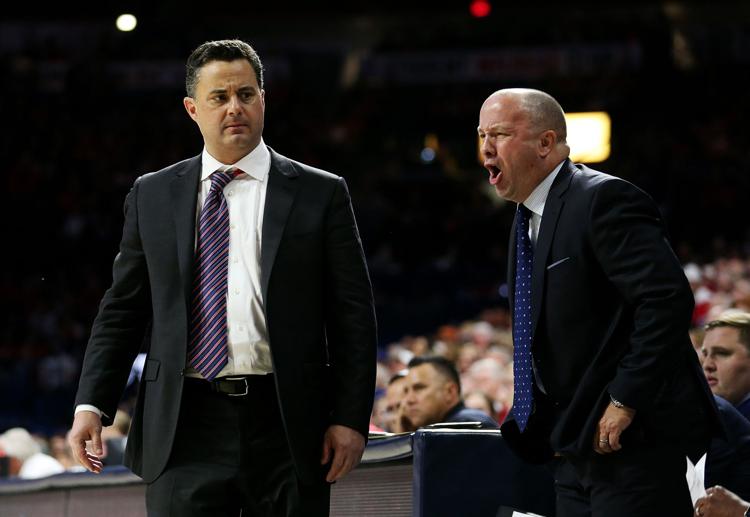 Arizona Wildcats vs. UC Davis Aggies men's college basketball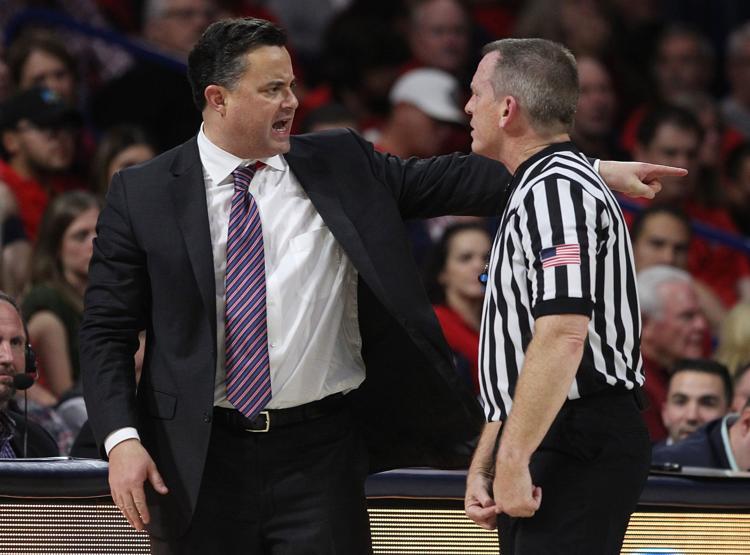 Arizona Wildcats 61, Montana Grizzlies 42
Arizona Wildcats vs. Georgia Southern Eagles college basketball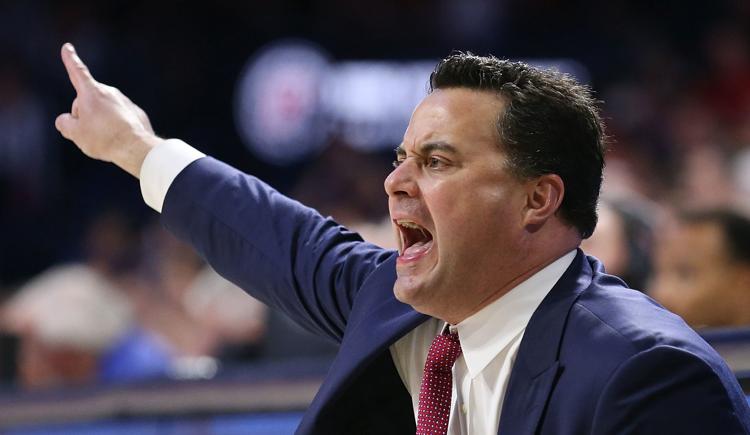 Best staff photos of 2019, Arizona Daily Star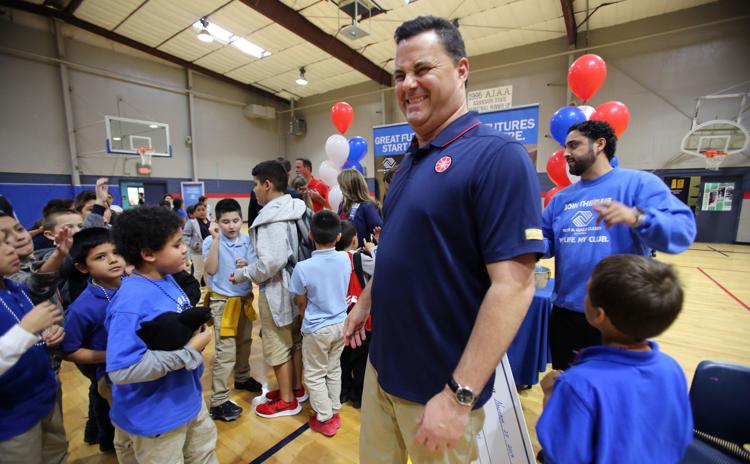 University of Arizona vs South Dakota State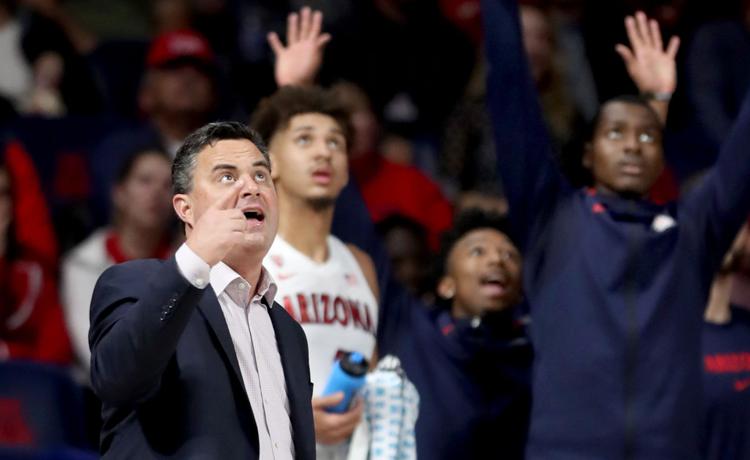 University of Arizona vs South Dakota State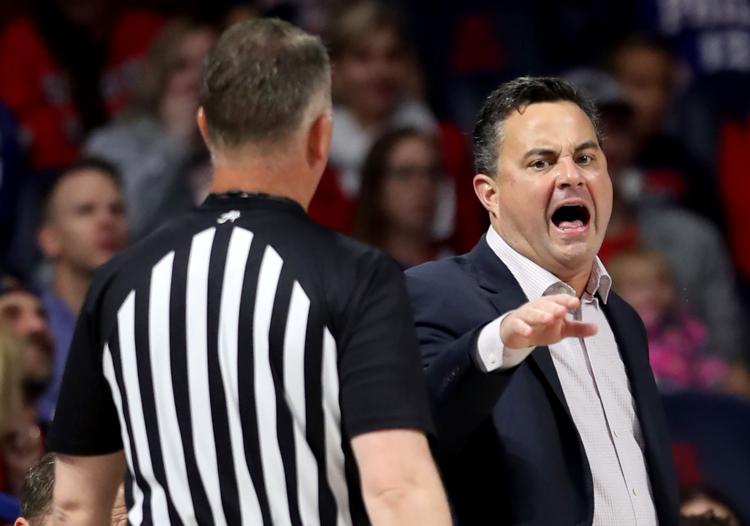 University of Arizona vs Arizona State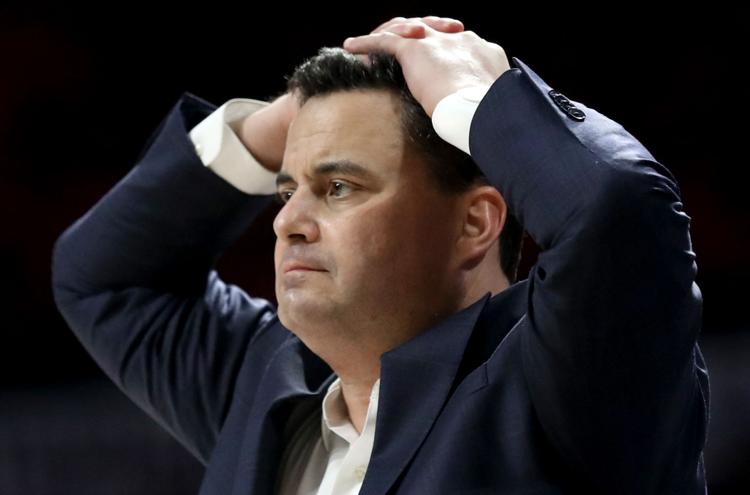 University of Arizona vs Washington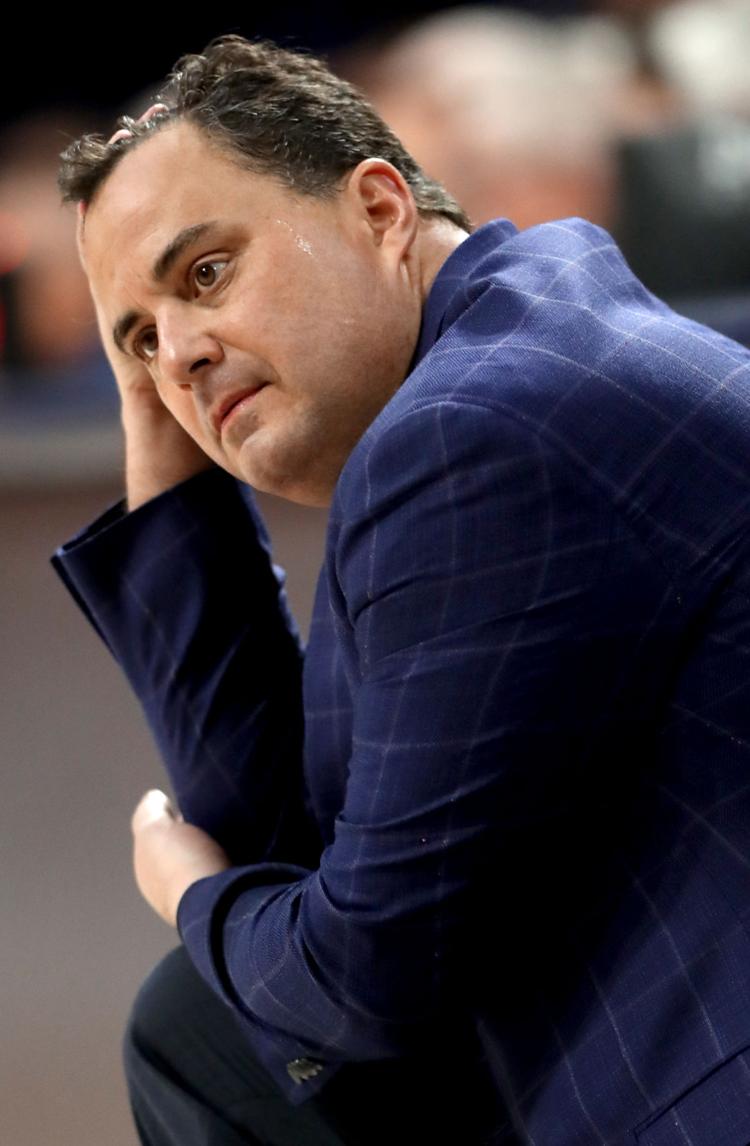 University of Arizona vs Oregon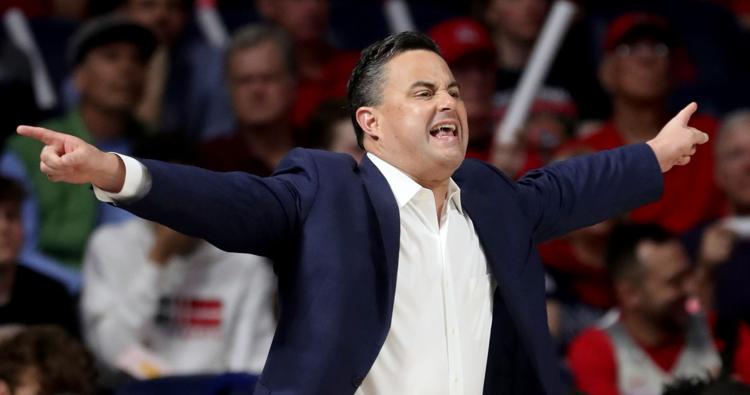 022621-spt-ua bk-p6.jpg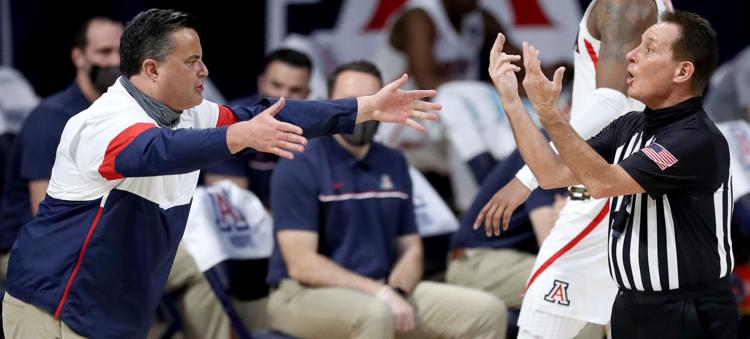 Sean Miller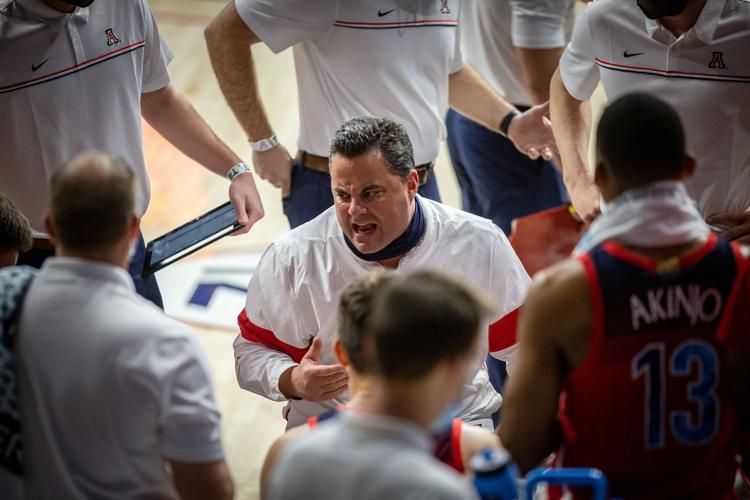 112021-tuc-spt-uabk-p1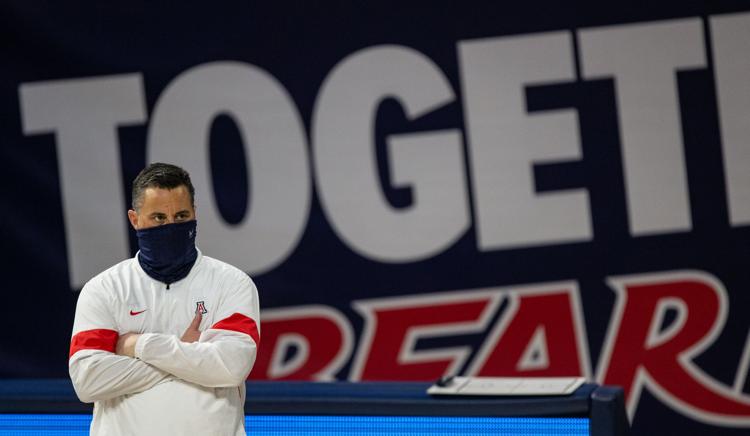 Sean Miller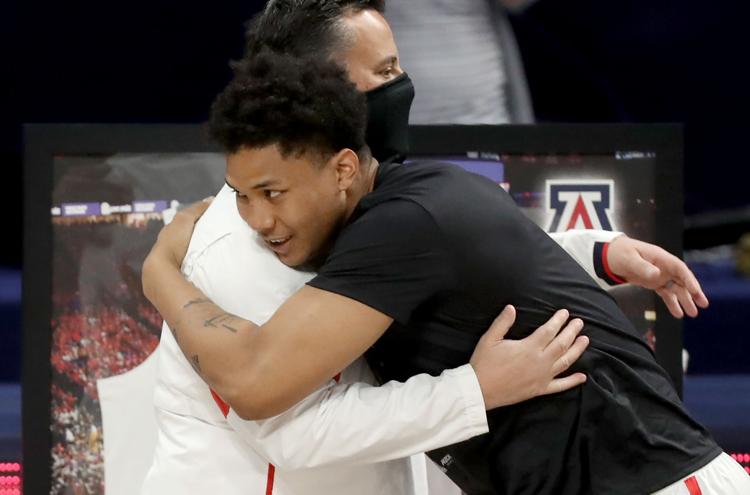 University of Arizona vs Oregon State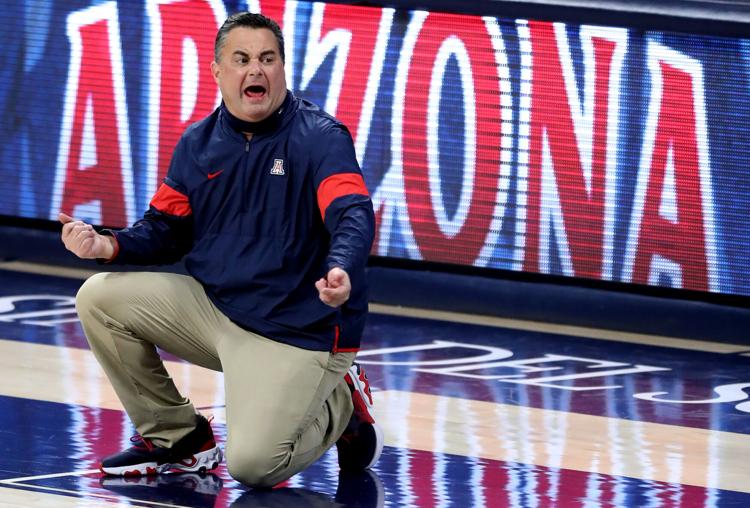 University of Arizona vs Oregon State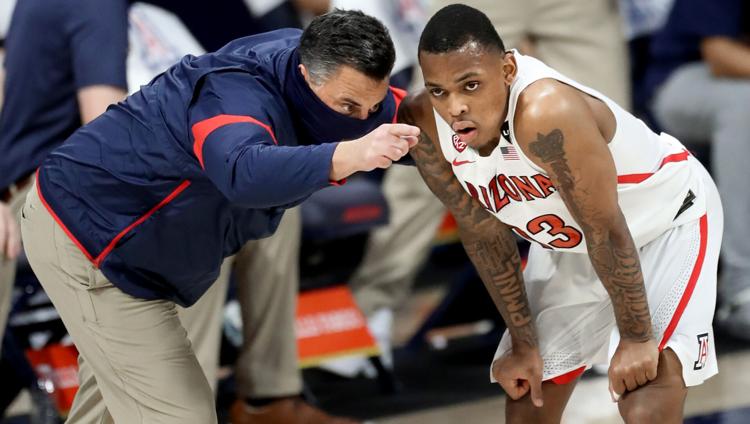 Nico Mannion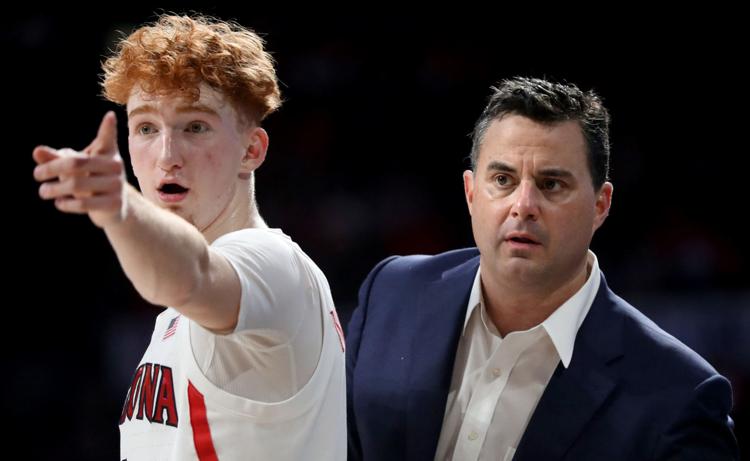 Contact sports reporter Bruce Pascoe at 573-4146 or bpascoe@tucson.com. On Twitter @brucepascoe