After a season in Germany, former UA guard Gabe York is back for another crack at the NBA.
The Orlando Magic announced Wednesday he has signed a free-agent deal in a move that Orlando Sentinel reporter Josh Robbins said is designed to help fill the roster of the Magic's G League affiliate.
Robbins said York and B.J. Johnson signed Exhibit 10 contracts, which allow for players to receive bonuses between $5,000 and $50,000 if they are cut in training camp and spend at least 60 days with that club's G League team.
After finishing his UA career in 2016, York briefly played in Italy the following season and then played 44 games with the G League's Erie BayHawks, averaging 15.8 points and shooting 36.1 percent from 3-point range.
York spent last season with Medi Bayreuth of Germany, where he averaged 14.3 points and shot 37 percent from 3-point range.
---
Miller ready to lead new-look Wildcats into uncharted territory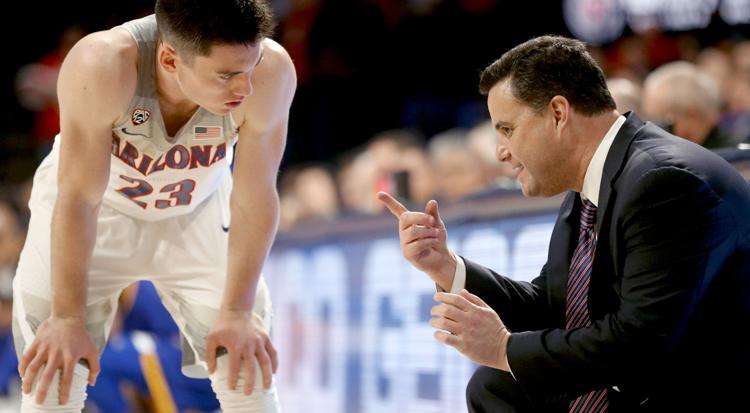 While strategizing over their unbalanced conference schedule in May, Pac-12 coaches took a straw poll to first determine which teams might be the best this season.
Arizona was picked sixth, coach Sean Miller said.
"That's certainly different," Miller said. "That hasn't been the case in a long time."
True. In fact, Miller's Wildcats have never been picked lower than fourth in the conference's official preseason media poll and they have been picked to finish first in five of the six previous seasons. Arizona wound up delivering the title outright in three of those five seasons and also tied for the league title in 2016-17, when predicted to finish second behind Oregon.
The straw poll was yet another reality check for a coach who lost all his starters from last season's Pac-12 champions — and then had to rebuild his 2018 recruiting class and hire two new assistant coaches in the offseason. Already, Miller said, one media member had picked UA to go 1-17 in conference play while another picked the Wildcats to finish last.
Miller discussed where things stand now in a recent interview with the Star. Here were five key topics he discussed:
1. It feels a little like 2009 for him.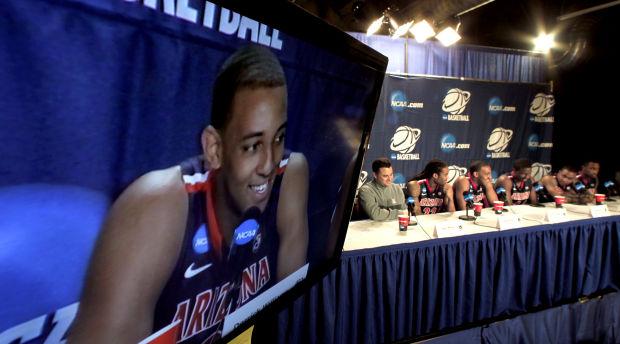 When Miller took over the Wildcats in April 2009, the program was suffering from the instability and lost recruiting from two years of interim coaching staffs. The absence and eventual retirement of coach Lute Olson had taken its toll. 
Miller scraped together a spring recruiting class that included forward Derrick Williams and guard MoMo Jones, but his first UA team did not make the NCAA or NIT tournaments. It did, however, put down a foundation that led to a surprising Elite Eight appearance the following season.
Miller: "The challenge is similar to when I got here. We came here and inherited a team, a program, that was very much in transition. We were the fourth staff in four years. You put together your plan and execute and try to block out the things you can't control.
"For a lot of us in college athletics, distractions come at different times and in different forms and how you handle those distractions is very meaningful. But at the same time, the task at hand is always first and for us this spring it was about rebuilding our team and giving ourselves the best group that we would have — hire a new group of staffers as well.
"I'm excited about (new assistant coaches) Justin Gainey and Danny Peters. Those guys are very hungry and really excited about being here at Arizona, and we really need both of those things right now. A lot has happened from April to now in recruiting."
2. But … it's a little different than 2009.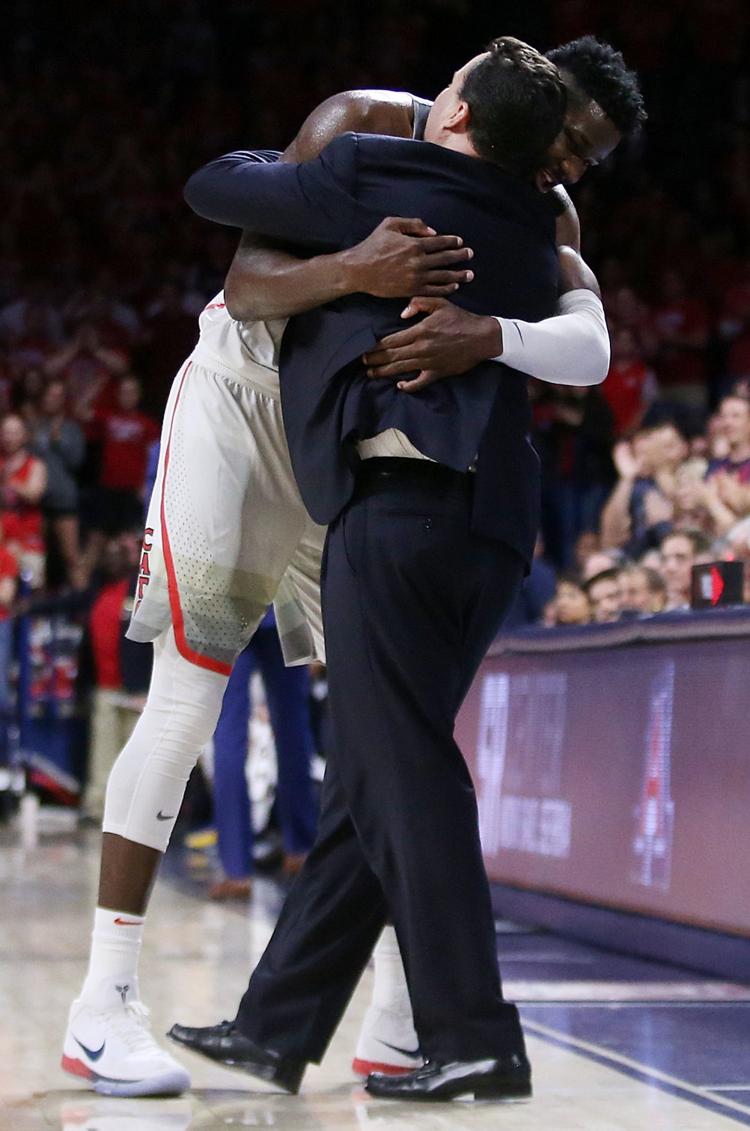 The reason Miller had to do all that spring scrambling was only partly because of natural attrition, losing Deandre Ayton, Allonzo Trier and Rawle Alkins to pro basketball while Dusan Ristic and Parker Jackson-Cartwright ran out of eligibility.
The federal investigation into college basketball and a subsequent ESPN report that Miller discussed a pay-for-play scheme — a report he has firmly disputed — badly damaged UA's recruiting class, prompting decommitments from five-star guard Jahvon Quinerly and four-star forward Shareef O'Neal. Several other five-star 2018 targets quietly backed off.
Miller also spent five days away from the team answering questions from UA administrators in late February after the ESPN report. Miller was asked if he had doubts at any point last spring about his team's situation or whether he'd return.
Miller: "No. I'm excited about the future. I'm really excited about the upcoming season. As I've said, I'm honored to be the coach at Arizona and grateful to have the opportunity."
3. He's crossing his fingers over the frontcourt.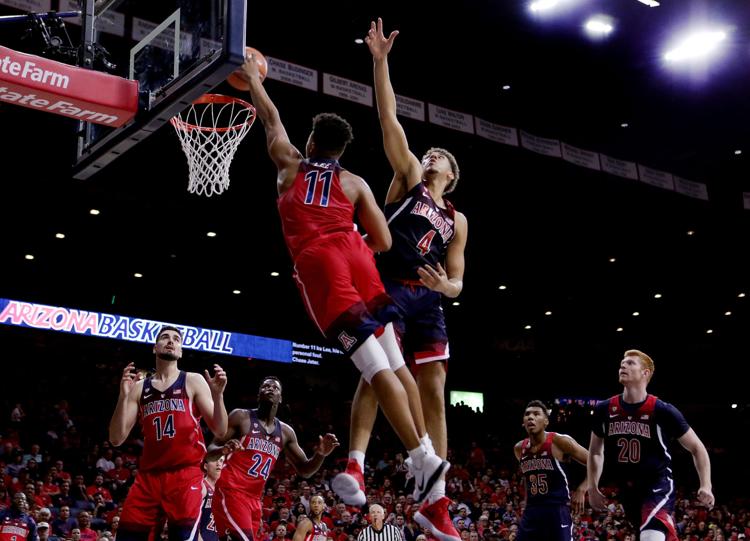 Entering April, Miller had just five active scholarship players returning, with Duke transfer Chase Jeter coming off a redshirt season. Miller added some much-needed, high-level experience with Pitt transfer Ryan Luther and Samford transfer Justin Coleman, although UA's frontcourt is still thin.
All four players slotted for the two post positions have had a history of injury, too: Luther missed big chunks of the past two seasons with foot injuries, Jeter suffered a disk injury as a Duke sophomore in 2016-17, Emmanuel Akot was hobbled with knee tendinitis last season and Ira Lee had shoulder surgery as a high school senior.
Miller: "In basketball there's plenty of teams who have a healthy start-to-finish type of season and that's one thing we're hoping for this year. We've had some amazing setbacks over the last four or five years and to our credit, our depth and resiliency won out in many regards. This year we're more vulnerable, especially up front.
"Staying healthy is a big key for all our players, especially Chase. Ryan's very similar to Chase in that he's been through the ACC, had a big role and played for two tremendous coaches in Jamie Dixon and Kevin Stallings. Like Chase, he's high-character and very experienced. This is a guy who's been through a lot of different things.
"We believe in our team doctors and foot specialists. We really ran (Luther) through the gamut this summer to make sure that there wasn't something that maybe they had missed at Pitt. It comes down to Ryan being smart and getting him some extra rest. He's really, really strong but the flexibility is something he's spent a lot of time on."
4. Point guard may have a modern look.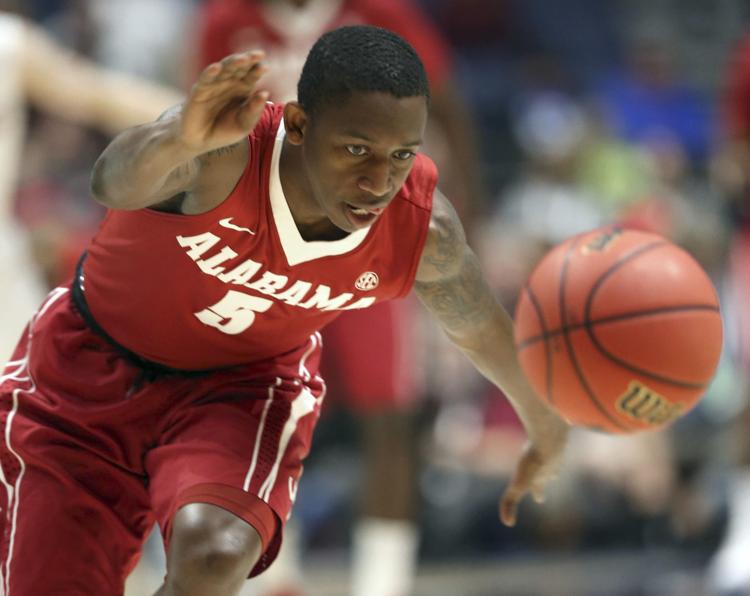 Miller says Coleman is the Wildcats' "quintessential point guard," a sub-6-footer with quickness and solid passing skills, but he's not the only option there. Freshman Brandon Williams and sophomore Alex Barcello bring combo guard skills to the backcourt, giving Miller a chance to mix-and-match for whatever best suits the Wildcats.
Miller: "When (Coleman) is on the court, I think he would be the player that you would call our point guard. But one of the things we really tried to do this spring in recruiting was get high-character, experienced players, guys who have bene through the battles. And Justin, his first couple of years at Alabama, he had big games. They really respect him in the SEC and most recently at Samford, he made his teammates better. He was really, really an adept passer and yet he can really keep you honest scoring the ball.
"Brandon is a guard. And in today's game, if you look at the next level and you think about the style that today's guards play, he is that type of player where he can score and make people better. Justin can also do that but Brandon is 6-foot-2, he's stronger and from an athletic perspective he had a big upside. He can finish at the rim, he's very good in transition and very good with the ball in his hands but also he can score and create his own shot. We've always talked to him about playing him with another point guard.
"Shooting is a premium for us and Alex may be our team's best shooter. If he's not, he's right there in the top two or three, so you can play him both on and off the ball. … I don't think it's an either-or situation where if Brandon is in the game then Alex can't play, or if Justin is playing that means Brandon can't play. For us, it's about being able to put our best players on the court."
5. The sophomores may ultimately determine how far this team goes.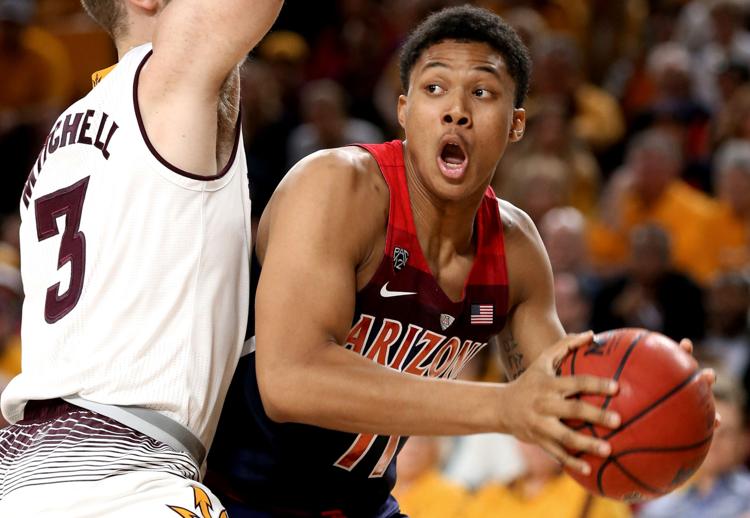 For all the experience Miller has brought in via the transfer market over the past two seasons, and the immediate help Williams should provide, the UA coach is counting on a big freshman-to-sophomore jump across the board with his four second-year players.
It will be challenging leap for Brandon Randolph, whom Miller called "maybe our most talented returner." Barcello, Lee and Akot all played limited roles last season while Miller leaned heavily on his starters; all four averaged less than 12 minutes a game.
Miller: "Ira is one of many guys from last year's team we're really expecting to take a jump from their freshman to sophomore year. In my experience, with a talented player that's often the window of time when they make the most significant stride. A lot of times they just happen to be behind some really good talent that is more experienced, so because of that they didn't get maybe as big of an opportunity as a freshman.
"I do sound like a broken record, but I do think the biggest theme in this year's team is the continued development of the players we recruited a year ago, and in some cases like Dylan (Smith) multiple years ago, where they're developing in a framework of our system. Maybe on game nights they've been there in a more quiet way but they're really important to our future. A lot of programs when they have turnover, they rely on not only who they recruit but also the development of those who have already been here."