After his team lost 60-38 in its first game Friday at the Lute Olson Fantasy Camp, Bennett Davison approached camp director Mike Feder.
"If we're down 20, can I jump in?" Davison said.
They agreed he could, carefully. Didn't want anyone to get run over, that is.
Davison may be 22 years removed from his role on UA's 1997 national championship team but his 6-foot-8 frame is chiseled these days from playing sand volleyball and working out at his Dallas home.
One of many Olson-era players who are coaching the four teams in this weekend's fantasy camp, Davison said he relocated to Dallas to stay close to his three daughters, Maja, Chiara and Talia. Davison said Maja, his oldest, recently committed to play soccer at Georgetown.
After working in the solar business in Sacramento, Davison said he's been working as a personal trainer and developing a youth basketball program in Dallas. 
During the Olson camp, Davison has taken his coaching role so seriously that he also complained jokingly to Feder that the camp provided "donuts but not a dry-erase board" for him to diagram things on.
---
But there may be no more respected coach at the fantasy camp than Williams, the mid-80s UA standout whose teams won the first two years of the event in 2017 and 2018.
This year, Williams was purposely paired with Craig McMillan and Joe Turner, two guys who haven't had much previous success in the camp (even though McMillan is a junior college coach who will coach Turner's son next season).
One of the reasons for Williams' success may be that he takes his "scouting" seriously.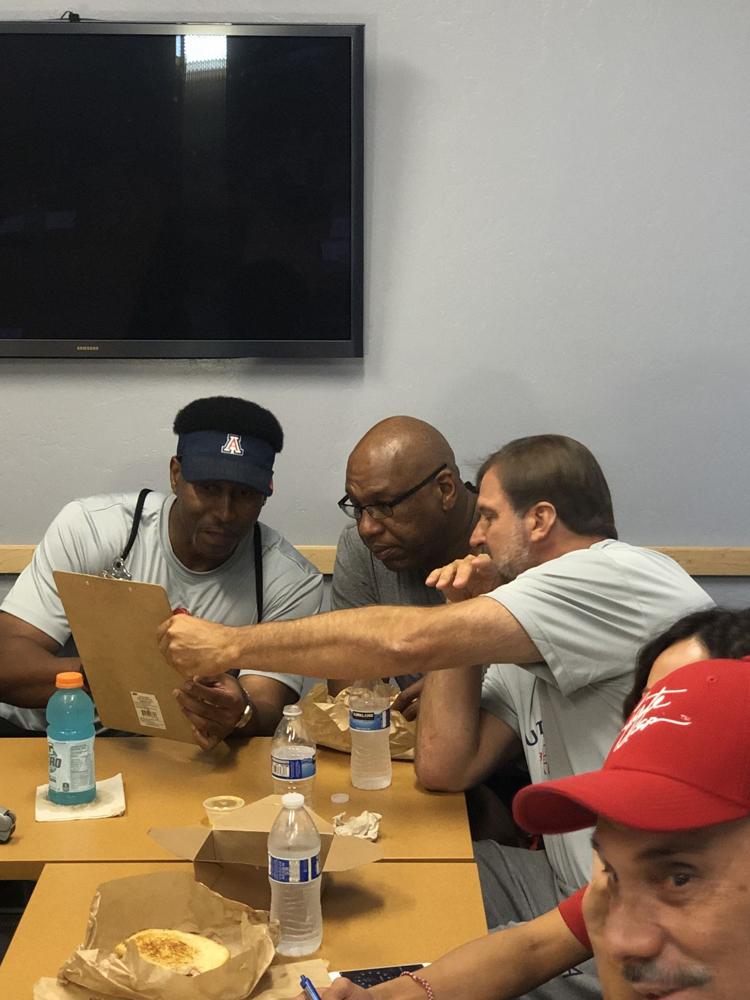 Williams watched closely as the 32 campers went through early workout sessions Friday morning, deciding which ones to take in a draft that was held during lunch.
"I take the evaluation really seriously," Williams said. "It's important, you know?"
Turned out, Williams' team was the one that beat Davison's team 60-38. Williams was off to a good start again.
---
Still, competition isn't all what it's about. The campers and coaches opened with a dinner at Westward Look Resort on Thursday while the coaches were scheduled to have dinner at Olson's house on Friday evening, then the whole camp is scheduled to watch the UA-Hawaii football game together on Saturday evening.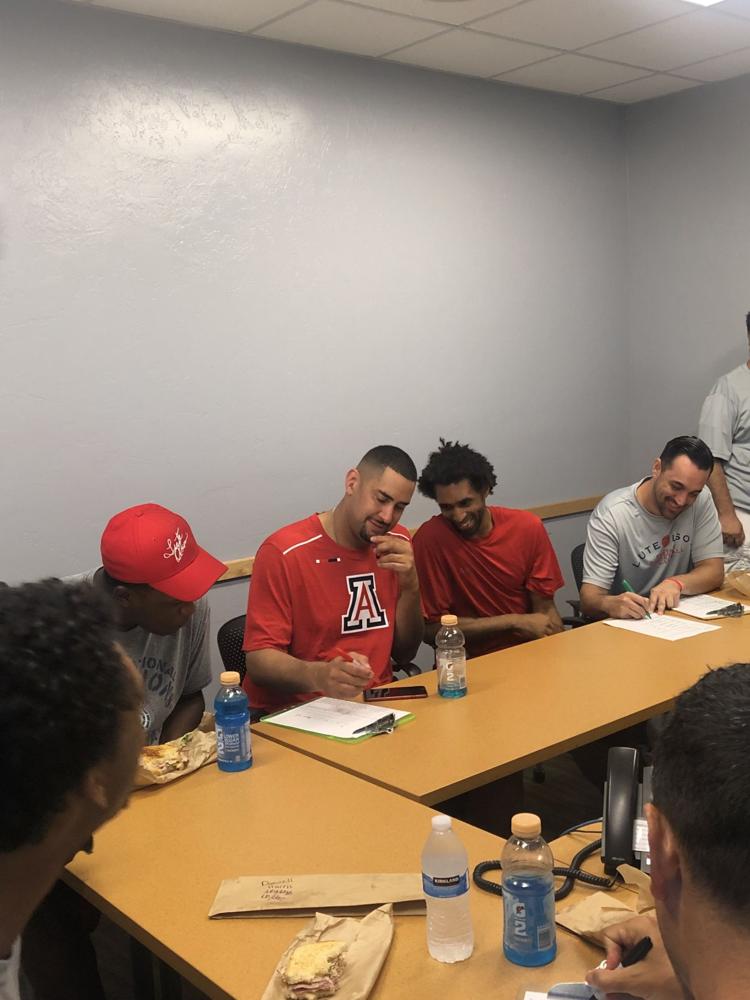 Both Williams and first-time fantasy coach Salim Stoudamire said spending time with Olson was what they were looking forward to. Olson wasn't on hand Friday, still recovering from a stroke suffered in February, though he and wife Kelly were expected to host them Friday.
"Any reason to come to Tucson is great," Williams said. "But this is really about a chance to see coach O."