Five-star Phoenix Pinnacle guard Nico Mannion has set three of his four official visits, according to Zagsblog, and the timing of them could be favorable for Arizona.
Mannion is scheduled to attend the UA's annual Red-Blue Game on Oct. 14, immediately after visiting Villanova from Oct. 11-13. Mannion's father, Pace, told the Star via text message that his son wanted to be in Tucson for the Red-Blue Game the next day after returning from Philadelphia.
Mannion is then scheduled to make his official visit to Arizona from Oct. 19-21.
To begin his official visits, Mannion will take a trip to Marquette from Oct. 5-7. He is also expected to visit the other of his four finalists, Duke, though that visit has not been set yet.
Mannion already has visited UA several times already, though he may be curious about meeting the Wildcats' new players and coaches this time. Since last season, Arizona has added five players and two assistant coaches.
Mannion told the Star in Las Vegas last month that he planned to make a decision by January or February so he could catch some of the schools play regular-season games, while also getting the decision out of the way before the final weeks of the high school season.
But Mannion also told Zagsblog that his decision "could possibly be earlier" since he is going on visits in October.
---
Top hoops recruits play waiting game with Wildcats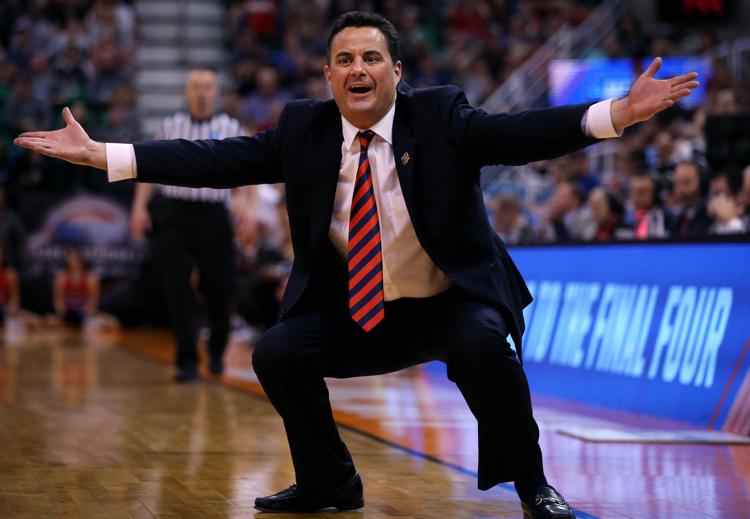 As many top basketball recruiting prospects do now, Dallas-area four-star forward Drew Timme posted a top 10 on Twitter on Thursday, complete with logos of Arizona and the other nine schools he is considering.
During a travel-ball tournament in Las Vegas last month, Timme also said he was considering the same sort of things many top prospects are, too.
"Versatility within the program, education is obviously important, and the relationship with the coaching staff," Timme said. "Those are the things I'm looking for."
In the back of his mind, there's one other thing Timme is considering: Whether any NCAA issues could result from the federal investigation into college basketball. The scandal has touched three of the schools on Timme's list: Arizona, Alabama and Louisville.
"Yeah, I want to go to the (NCAA) Tournament, you know?" Timme said. "That's what I want: March Madness. That's obviously quite a factor."
However, most of the UA targets the Star talked to in Las Vegas said the investigation was not a factor in their recruitments. Serbian big man Balsa Koprivica says he is not really concerned, despite having been thrown into the issue himself.
A 7-footer once regarded as a top-10 prospect in the class of 2019, Koprivica was held out at Windermere Prep early last season after his name was connected to the investigation.
The director of Koprivica's travel-ball club, Brad Augustine, was arrested on wire fraud charges after the FBI said he was handed $12,700 as part of a scheme to direct Koprivica to Louisville. Koprivica denied ever receiving any money, and the charges against Augustine were later dropped. Koprvica later transferred to Montverde Academy.
Now, Gonzaga, Baylor and Florida State are chasing Koprivica the most, according to Zagsblog, while Koprivaca told the Star that Arizona still calls him every few days.
"I know I'll probably be safe," Koprivica said. "If a school is in any trouble, I'm not going to go to that school."
Meanwhile, UA coaches' communication about the issue may be helping the Wildcats in their recruitment of Minnesota four-star forward Zeke Nnaji.
"We talked about it," Nnaji said of the UA staff. "They apologized and stuff like that. They explained everything, and that's not a concern of ours."
For players in the class of 2020, it may be even less so. The investigation's effects, if any, could be clear by the time those players reach college — and there's still a small chance the NBA will begin allowing players to jump directly from high school by then, anyway.
Two five-star 2020 players, Seattle guard MarJon Beauchamp and Fresno guard Jalen Green, told the Star that the investigation and potential changes from it are not a concern in their recruitments.
"That's on the NBA and colleges; I'm not really keeping up with it," Green said. "I'm just gonna keep hooping."
Here's a look at the recruitments of top UA 2019 targets heading into the fall recruiting season. All player comments are from interviews with the Star in Las Vegas last month unless noted:
Nico Mannion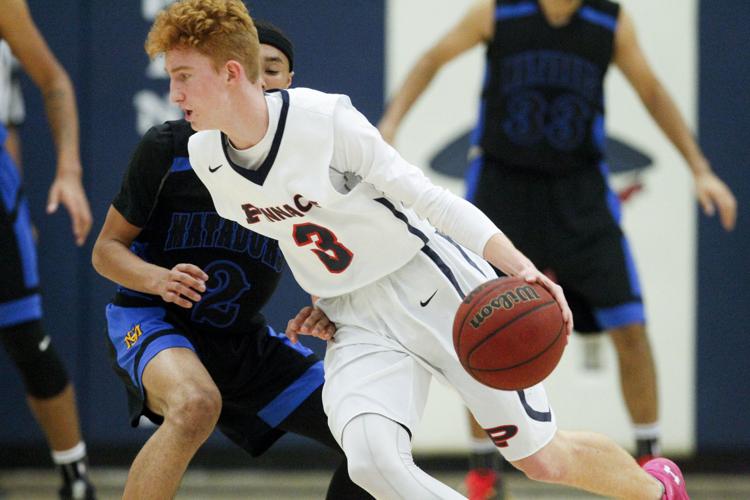 Point guard • 6-3 • 180 pounds • Phoenix • 5 stars
Status: UA and Duke are believed to be in the lead, but Mannion did not cut down his list as expected last month after Kentucky and North Carolina entered his recruitment. Mannion says he'll take visits this fall and make a decision by January or February.
He said it: With Arizona, discussions are about "just to have the ball in my hands and let me play my game. I think they want to change their style of play a little bit. I think (coach Sean Miller) wants to get more guards and play faster, which is kinda my style of play."
Christian Koloko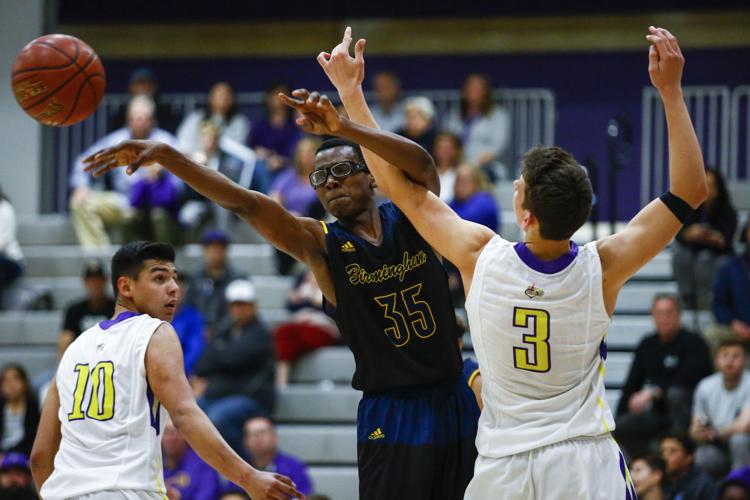 Center • 7-0 • 195 pounds • Van Nuys, California • 4 stars
Status: The Cameroon native, who played with UA's Devonaire Doutrive last season, says he's still wide open.
He said it: Doutrive "said Arizona is a good school, it's a good thing. … I don't really pay attention to all my college (choices) but I know when the time comes I'll make my decision. Right now, I just want to focus on basketball and school."
Jaden McDaniels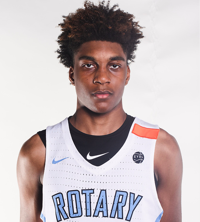 Power forward • 6-11 • 182 pounds • Federal Way, Washington • 5 stars
Status: Younger brother of San Diego State's Jalen McDaniels considering the Aztecs, Washington, Texas, Arizona and others.
He said it: "My dad does it (deals with recruiting), so I don't even pay attention to it."
Rejean "Boogie" Ellis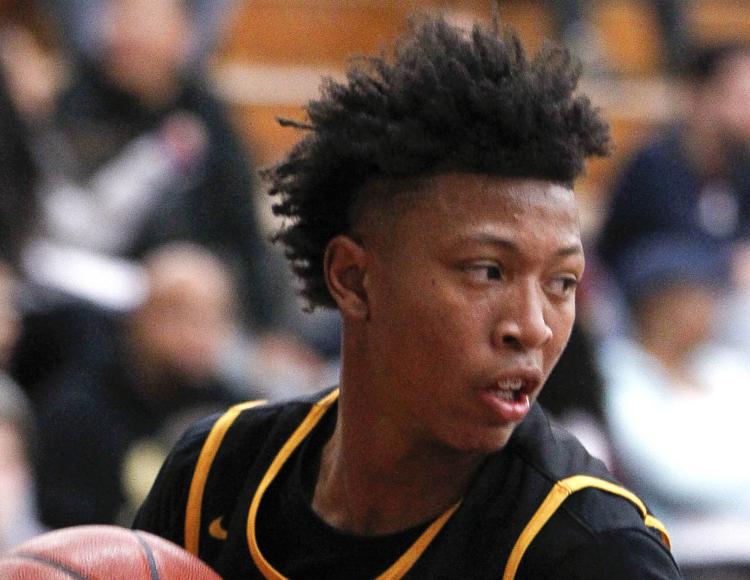 Point guard • 6-2 • 165 pounds • San Diego • 4 stars
Status: Ellis added offers in past week from Gonzaga and Colorado. He said he'll cut down his list soon.
He said it: It's "who is the most interested, who is showing the most love, stuff like that. To see who I can trust and develop a relationship with."
Lester Quinones
Blessed to receive an offer from Arizona 🙌🏽⚪️🔴 pic.twitter.com/hBsWuHfzVG

— Lester Quinones (@Effort_les) July 29, 2018
Shooting guard • 6-5 • 180 pounds • Huntington Station, New York • 4 stars 
Status: Quinones' summer play increased his profile, with UA, UCLA, Oregon, Michigan, Michigan State and UConn among those involved.
He said it: "I feel like Arizona are good guys. They check up on me a lot. It's a good program. They've been talking to Oz, my coach, a lot to get me on a visit. I like their system, their player development and stuff." (to 247Sports in July)
Zeke Nnaji
Zeke Nnaji expanding his range for 3 @ZekeNnaji_Hoopz for @D1Minnesota pic.twitter.com/TyLwk8j41c

— Frankie Vision (@FrankieVision) July 21, 2018
Power forward • 6-10 • 215 pounds • Hopkins, Minnesota • 4 stars 
Status: A popular target for Midwestern schools, Nnaji says distance is no factor. The forward said he wants to take unofficial visits this month and in September, then take official visits and make a decision by December.
He said it: Arizona has "had a lot of success at the next level at developing players, even players you may not have heard of. They just prepare them to play at the next level and that's my goal to play at the next level after college."
Balsa Koprivica
Blessed to say I have received an offer from the University of Arizona #beardown 🐻 pic.twitter.com/J6jESuopqh

— Balsa (@balsa_koprivica) May 10, 2017
Center • 7-0 • 240 pounds • Belgrade, Serbia • 4 stars
Status: Koprivica's ranking has slipped in the past year, but he still has a number of high-major offers.
He said it: "There's a lot of schools in the mix right now. I'm just taking my time. There's not much to say about it."
Drew Timme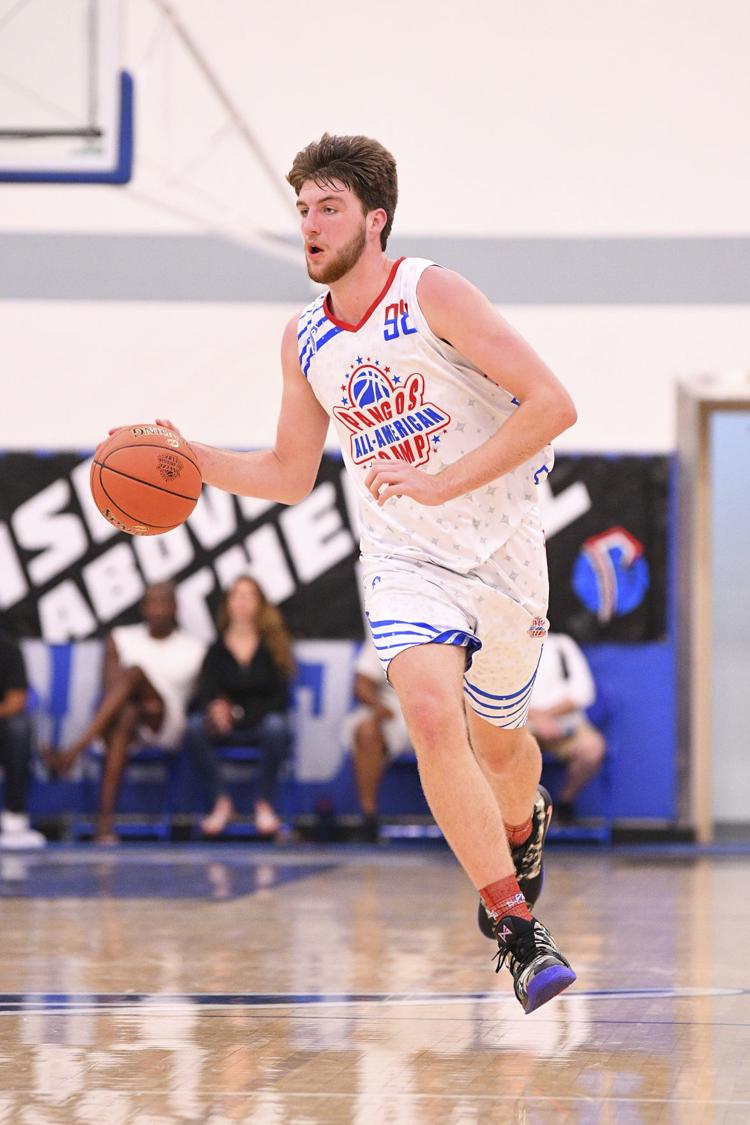 Power forward • 6-9 • 210 pounds • Richardson, Texas • 4 stars
Status: Announced a list of 10 schools Friday that includes the UA, Texas Tech, Texas A&M, Gonzaga, Purdue, Louisville, Illinois, Alabama, Michigan State and Oklahoma. Says he'll take his official visits during football season because "I'm a Texas guy, I love football."
He said it: "I like (Arizona) a lot. They're a big-time program and Coach Miller has had a ton of success there and it's something you can't not want if you're a basketball player. Their track record (is good) with big players like me. They haven't had one player exactly like me. They've had a bunch but they're all different and if he's able to utilize different players that definitely means he's open to utilizing different strengths."
Jeremiah Robinson-Earl
Wow it's getting WILD 😮 @_JCRE_ @KCRunGMC #WEWILL pic.twitter.com/Zye9OtwgvM

— Overtime (@overtime) April 29, 2018
Power forward • 6-9 • 235 pounds • Shawnee Mission, Kansas • 5 stars
Status: Reportedly a Kansas lean, Robinson-Earl told Rivals.com that Villanova, North Carolina, Arizona, UCLA Notre Dame, and Wake Forest are also involved. Robinson-Earl said he is unsure when he'll make a decision.
He said it: "I'm a versatile four who is able to push the ball and really expand my game. I want to see a style like that so I can really play to the best of my potential." (to Rivals.com in July)
Terry Armstrong
I wanna thank all the other schools that recruited me but this is my final 10 schools🙏🏽 pic.twitter.com/N5xu2IuQNe

— Terry Armstrong (@TerryTerry25) August 4, 2018
Small forward • 6-6 • 185 pounds • Flint, Michigan • 4 stars
Status: Armstrong announced a final 10 on Saturday that included UA, ASU, Oregon, New Mexico, Florida State, Xavier, Oklahoma, LSU, Michigan State and Mississippi State. The Flint native is now playing for Scottsdale's Bella Vista Prep.
He said it: "Every time I go back to Michigan, (Michigan State coaches) have me come down to the games, shoot in their gym." (to Whistle 2 Whistle Sports in January)
Josh Green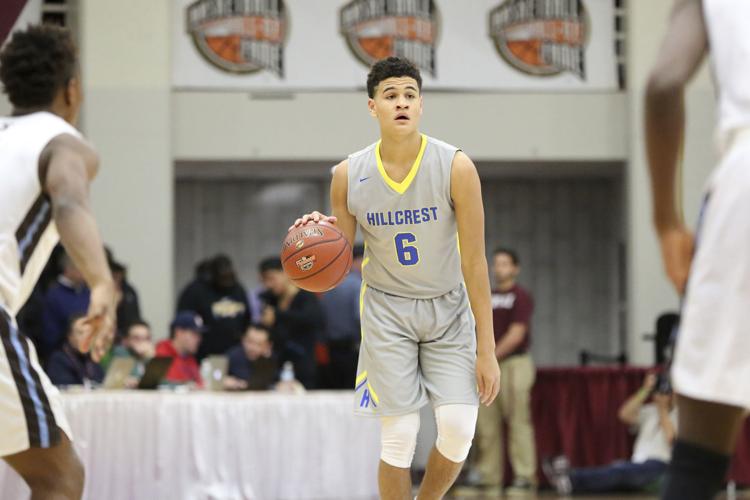 Small forward • 6-6 • 190 pounds • Sydney, Australia • 5 stars
Status: Green was a teammate of Deandre Ayton's at Phoenix Hillcrest Prep in 2016-17. He attracted a recent offer from North Carolina and was invited to join Australia's national team for World Cup qualifying but did not play in Las Vegas because of a shoulder injury. Green is now playing for IMG Academy of Bradenton, Florida.
He said it: The Wildcats "have an amazing coach. I've been down there a bunch of times and the atmosphere is crazy. The whole overall program is great. I've been able to talk to Deandre a lot about the program. Deandre is an honest and he really likes Sean Miller and he's been good to be able to talk to." (to Rivals.com in June)
C.J. Walker
Dreams 2 Reality....personally want to thank every school that took their time to offer me 🙏🙏 pic.twitter.com/jJzLzBA4g8

— Cj Walker (@Cjwalker_14) August 3, 2018
Power forward • 6-8 • 200 pounds • Orlando, Florida • 4 stars
Status: Arizona extended a scholarship offer to the Florida forward last week and he included the Wildcats on a list of his top 12 on Friday. That list also included Oregon, Georgia, Texas, LSU, Florida, Mississippi State, Miami (Florida), Alabama, Memphis, Arkansas, and North Carolina State.
He said it: "The player-coach relationships, player to player relationships, the school's academics, and how I fit in the environment are all very important." (to Zagsblog in June)
Jalen Hill
April 28, 2018
Small forward • 6-7 • 180 pounds • Las Vegas • Four stars 
Status: Picked up offers from UA, ASU, Minnesota and Illinois over the summer while Oregon, UNLV, Florida State are among others involved. Hill says he'll start taking visits soon, but doesn't know when he might visit Arizona.
He said it: Arizona and ASU "both have great coaches. They're close to home and Arizona produces a lot of pros and develops players."