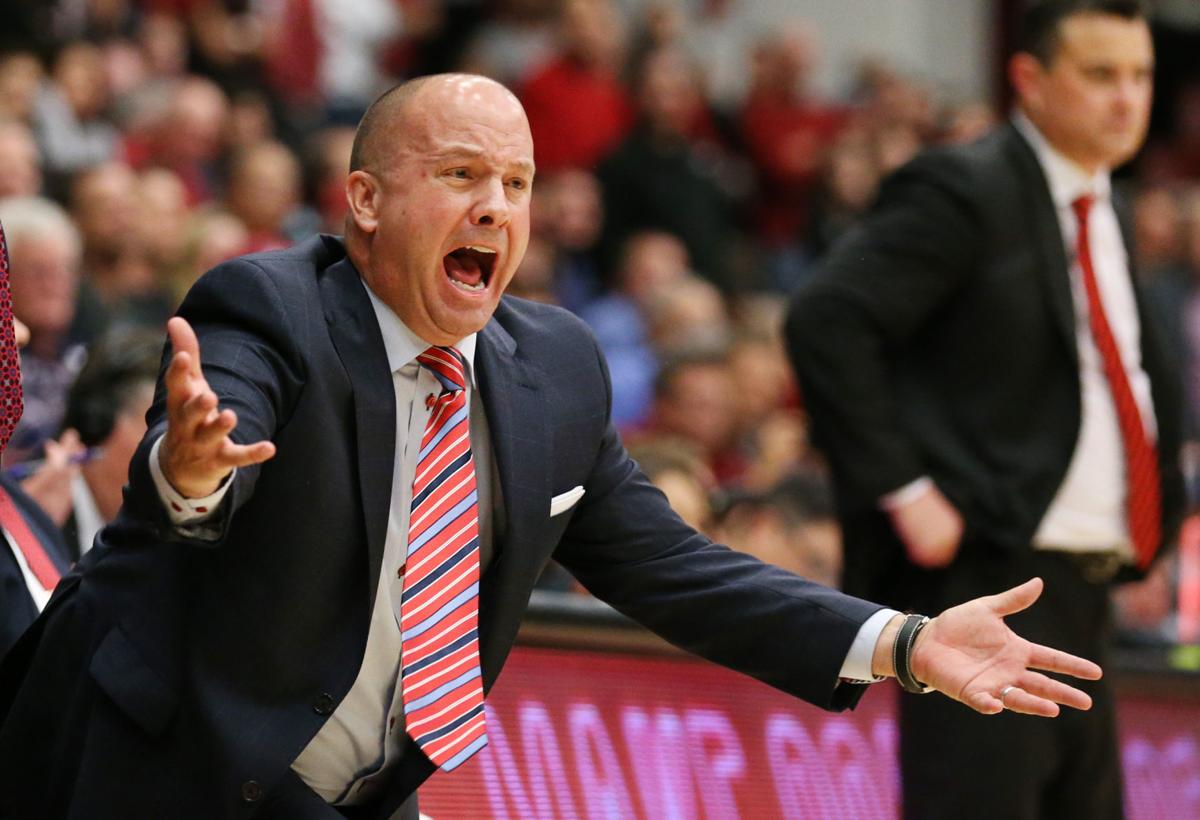 Former Arizona associate head coach Mark Phelps will coach the 17U team of the West Coast Elite, club director Ryan Silver tweeted Saturday.
The club has been a significant pipeline for Arizona. Exactly half of the Wildcats' active roster this season played for WCE during their high school years: Nico Mannion, Josh Green, Jemarl Baker, Ira Lee and Stone Gettings, though Baker (Kentucky) and Gettings (Cornell) initially chose other college programs.
Ubelievable Zoom Call this afternoon with 44+ WCE UA student-athletes, Coaches, staff and players Los Angeles. Very excited that Coach Mark Phelps will be Coaching our 17u UAA and Conley Oliver our 16u UAA So Cal Teams. Great leadership by Director Donley Minor @dman90059 .#wce

— Ryan Silver (@RyanSilver1) March 28, 2020
A former head coach at Drake, Phelps was UA's associate head coach from 2015-16 until he was removed in February 2019 for what ESPN reported was a violation regarding the transcripts of former UA commit Shareef O'Neal. UA did not fire him but let his $275,000 annual contract run out on June 30, 2019.
Be the first to know
Get local news delivered to your inbox!