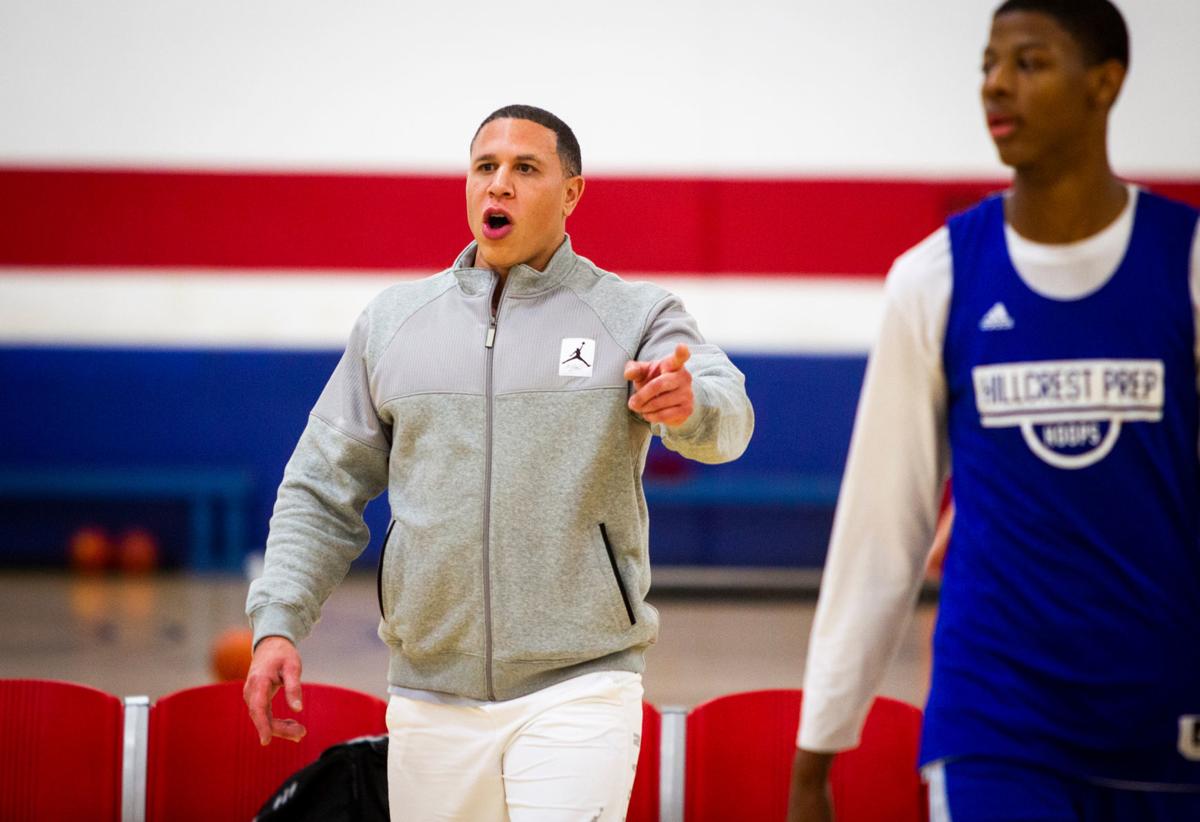 After coaching Hillcrest Prep in a pair of Hoophall West losses last weekend, former Arizona guard Mike Bibby is out as the Bruins' coach.
Both Bibby and Hillcrest co-founder Nick Weaver told the Arizona Republic that the parting was mutual. 
Bibby was coaching UA signee Dalen Terry and several other elite college prospects at Hillcres and both spoke highly of each other during interviews with the Star before the Hoophall event.
USA Today also noted that Hillcrest's "emotions weren't under control yet," saying Terry shoved an opponent more aggressively than a normal basketball play and was also called for a delay of game call in the third quarter.
Hillcrest has been sponsored by Adidas, though Bibby is contracted with Nike and wore a Jumpman shirt while coaching at Hoophall.