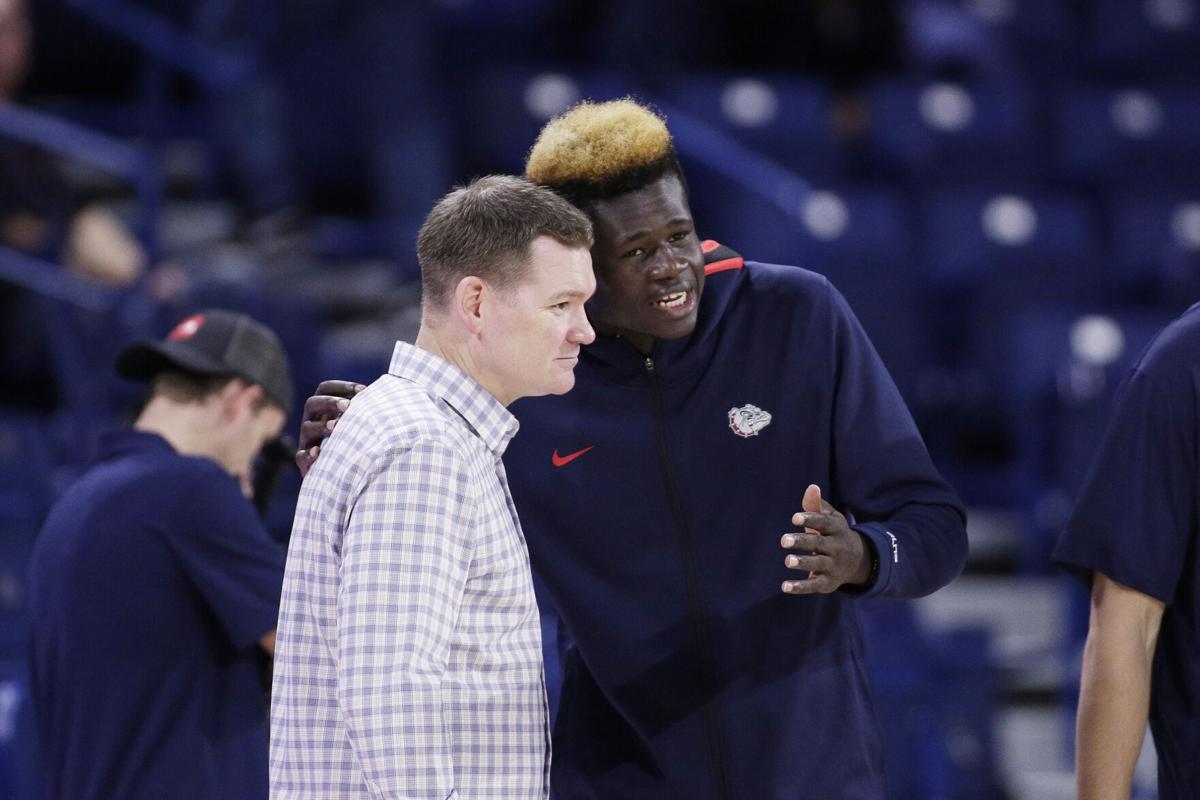 One of Tommy Lloyd's former recruits at Gonzaga is following him to Arizona.
A 260-pound 7-footer from Mali, Ballo redshirted in 2019-20 and last season averaged 6.3 minutes in 24 appearances.
Before arriving at Gonzaga, he was named the top international prospect by ESPN's Jonathan Givony after collecting 15 points, seven rebounds and three blocks against the United States in a 2019 FIBA U19 World Cup game.
Ballo, who was given a "Baby Shaq" nickname because of his size, told OlympicChannel.com that he has been looked up to in his home country.
"So many people are named after me or having Ballo on their jerseys. There are so many Ballo Junior, Baby Ballo, the reason is that they think I'm special," Ballo said. "I didn't choose to be called Baby Shaq. People gave me this name. I have a big mission to prove to people that I deserve this nickname and will live up to the name."
Ballo will be the Wildcats' first player from Mali since Mohamed Tangara played in the final years of the Lute Olson era, and the first Lloyd recruit on the Wildcats' tentative 2021-22 roster.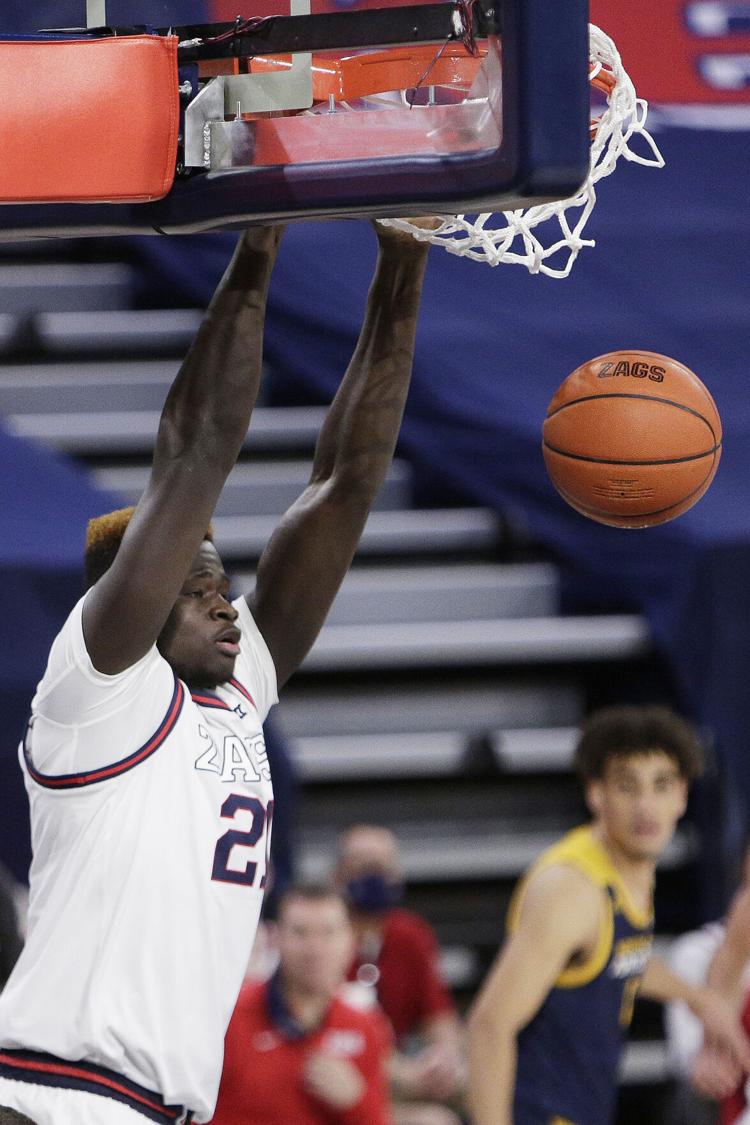 His addition makes it 10 players the Wildcats have on paper for 2021-22 as of 8 p.m. Monday evening.
Earlier Monday, the club coach of guard K.J. Simpson announced the Southern California combo guard has received a release from his letter-of-intent. He is expected to consider a number of other Pac-12 schools.
Last week, guards Kerr Kriisa and James Akinjo entered the transfer portal, while Akinjo is also testing the NBA Draft.
Photos: Arizona Women's Basketball team cheered by fans on campus
Arizona, 2021 NCAA Women's Basketball National Championship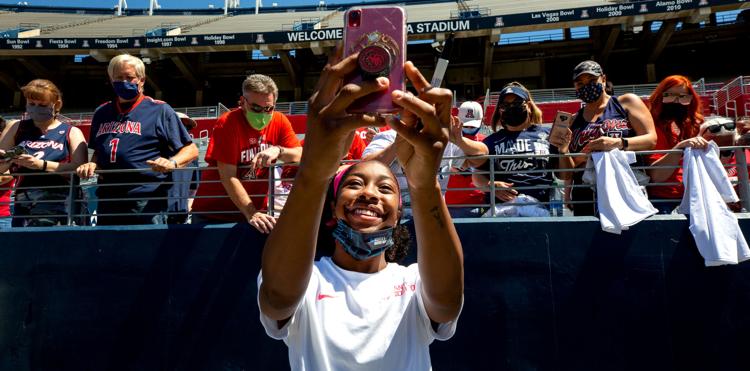 Arizona, 2021 NCAA Women's Basketball National Championship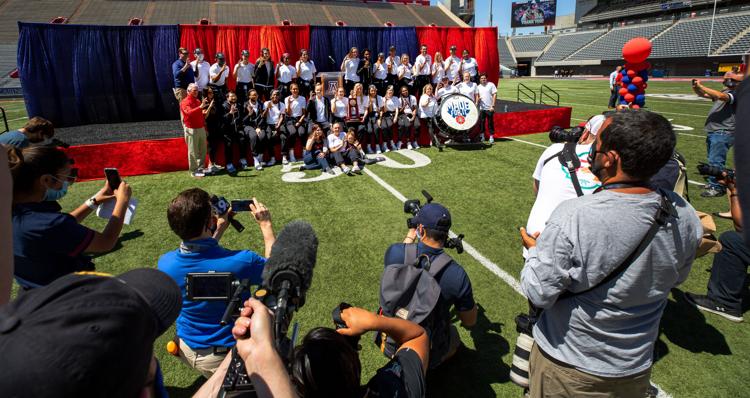 Arizona, 2021 NCAA Women's Basketball National Championship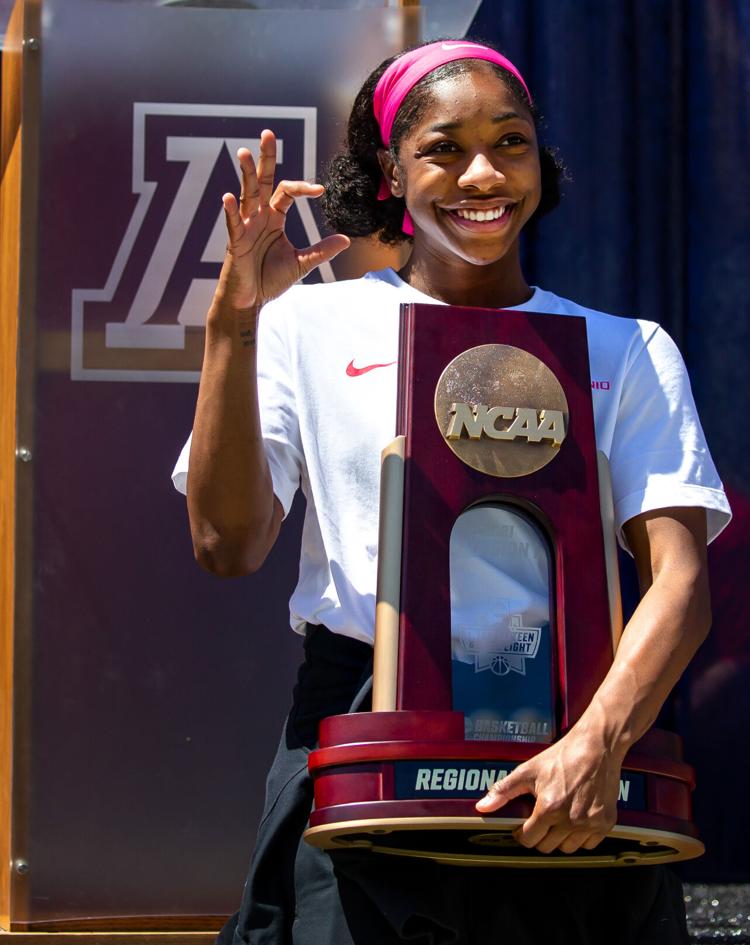 Arizona, 2021 NCAA Women's Basketball National Championship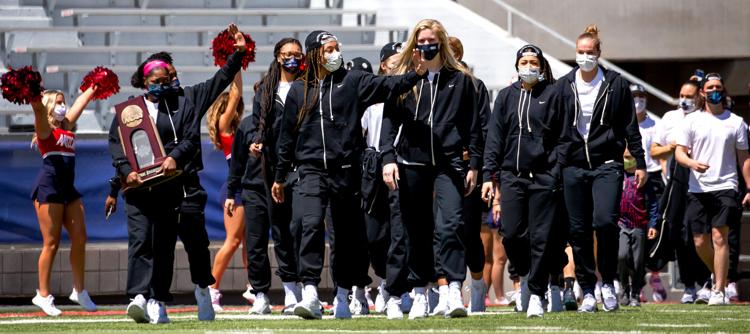 Arizona, 2021 NCAA Women's Basketball National Championship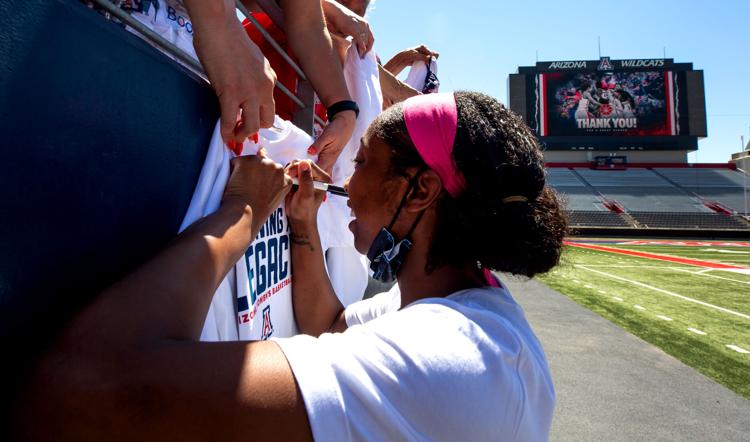 Arizona, 2021 NCAA Women's Basketball National Championship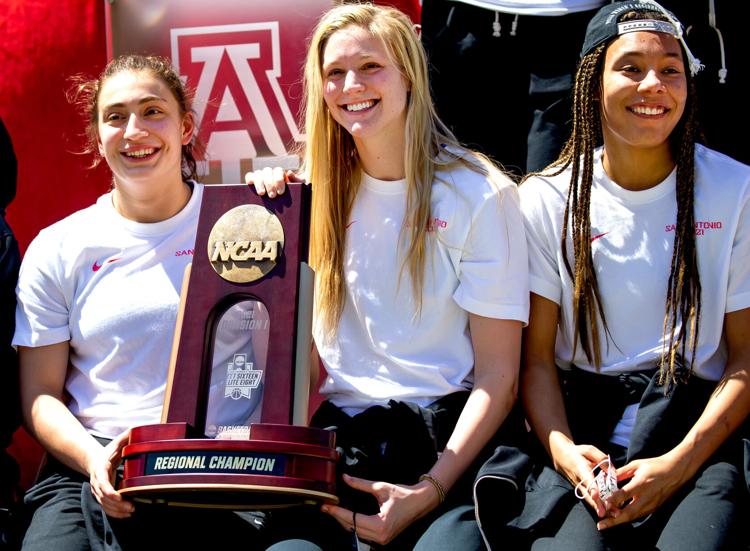 Arizona, 2021 NCAA Women's Basketball National Championship