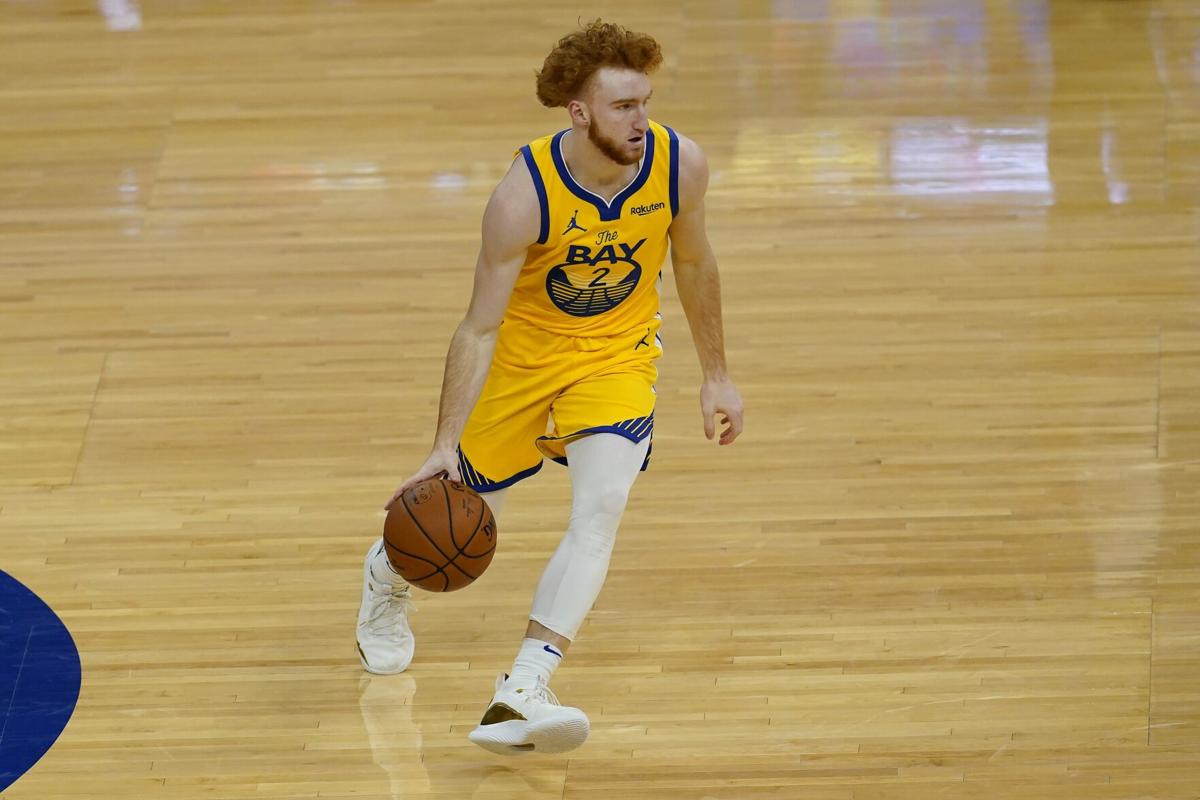 When Warriors coach Steve Kerr said he wanted Nico Mannion to "let it fly" in the G League bubble, his fellow former Wildcat took the words to heart.
In three games entering one with Raptors 905 on Monday, Mannion was averaging 20.3 points and 6.7 assists for the Santa Cruz Warriors while shooting 40% overall and 32.1% from 3-point range.
Kerr "kind of talked to me before I left, saying `We know you can make plays, we've seen you play defense,' so he was was like `The one thing you just need to work on is just getting comfortable shooting with game reps, because his past couple months I've really only been able to get practice reps and workouts, not a whole lot of game minutes.
"I mean, just really playing. For me, I think the last real game being really in the mix was March 12 of last year."
Actually, it was March 11, when Mannion had 14 points over 36 minutes against Washington in the Pac-12 Tournament first (and only) round. But, whatever, as Mannion pointed out, the main thing was that it had been almost a year between games when he was a key player.
And this time, even in the relative anonymity of the G League, Mannion will be playing against even better competition.
"For me, it's getting those real game-like reps against pros," Mannion said on the podcast, while quarantining in Florida. "Looking at the rosters, there's some vets down here and there's a lot of talent. So getting those game reps I think I'll just be even more comfortable headed back to Golden State."
---
Kerr reflected on Lute Olson's influence on and off the court in a San Francisco Chronicle column (found here though a subscription is required).
While noting his unexpected arrival at Arizona and relationship with Olson,  Kerr talked about Olson's influence as he built the Warriors, working with fellow former Olson-era Wildcats such as Luke Walton, Bruce Fraser and Andre Iguodala.
"Andre and I used to talk about how like-minded we were in the way we saw the game," Kerr said, according to the Chronicle. "The way he taught fundamentals. An emphasis on detail. If you play for Lute you understand the game at a level you maybe otherwise wouldn't have. Maybe that sounds arrogant, but it comes from the detail we saw in Coach Olson, the things that became ingrained, watching the amazing foundation he built."
---
Arizona nominated Azuolas Tubelis for Pac-12 Freshman of the Week after he averaged 13.0 points and 8.5 rebounds against the Oregon schools but Mobley appeared a shoo-in after averaging 18.5 points, 9.0 rebounds, 5.0 blocks and 2.0 assists in the Trojans' wins at Washington State and Washington.