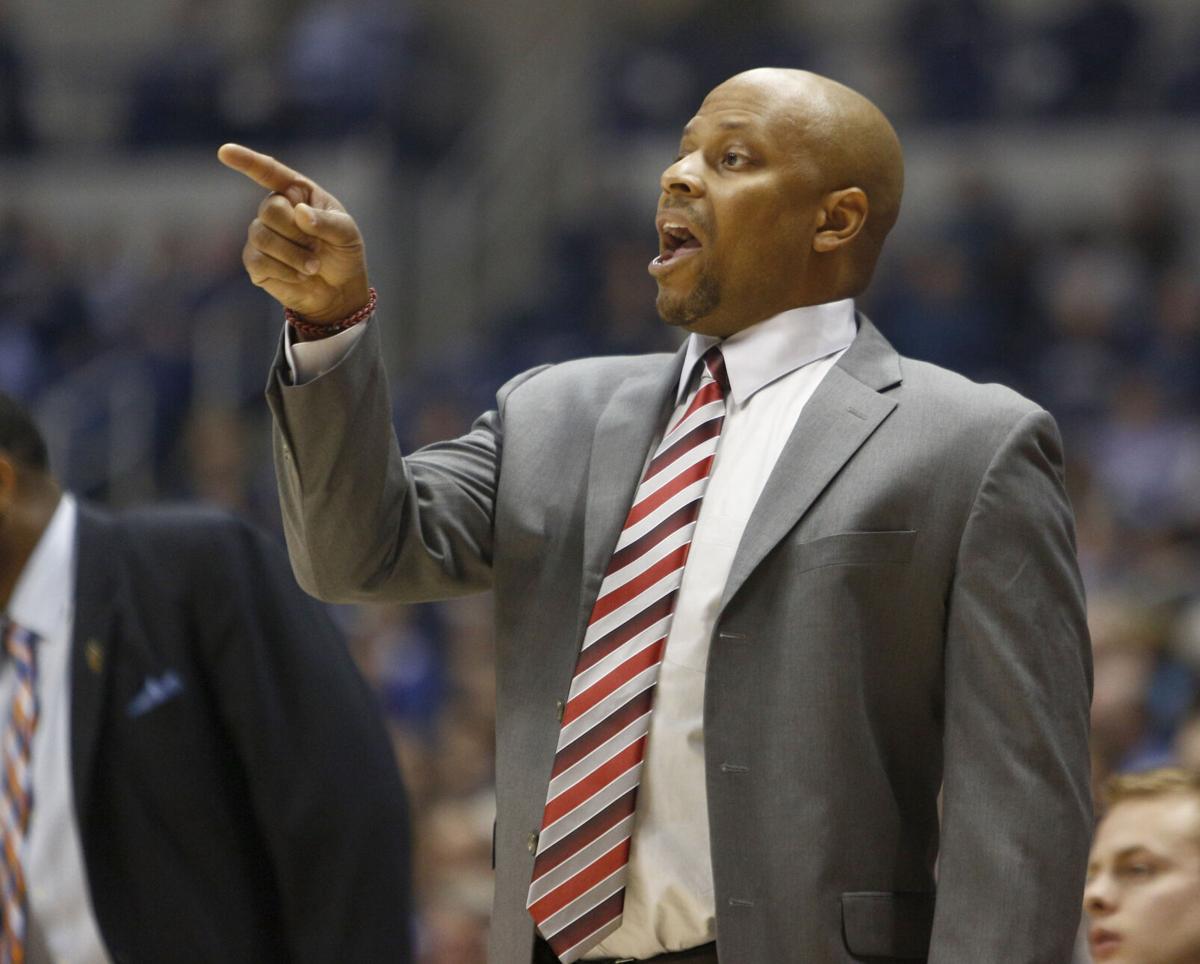 Two decades after helping lead the Wildcats to the 2001 Final Four during a standout college career, Jason Gardner will return as Arizona's new director of player relations, the school confirmed Thursday.
The head coach at IUPUI between 2014-19, Gardner surfaced as a likely candidate to join the staff in some capacity last month at the same time that UA assistant coach Jason Terry was mentioned as a possibility to join the Dallas Mavericks' staff under new coach Jason Kidd (something that remains uncertain).
In what is a new position for the UA men's basketball program, Gardner is expected to both use his connections with former Wildcat players and to assist the current coaching staff in off-court functions.
"This school and this program have a special place in my heart because it gave me so much during my time here as a student-athlete and beyond," Gardner said in a statement, while thanking UA athletic director Dave Heeke and coach Tommy Lloyd for the opportunity. "There is nothing like game day in the McKale Center with the best fans in college basketball and I can't wait to be back!"
Earlier in his career, Gardner worked under former UA teammate Josh Pastner as an assistant coach at Memphis in 2013-14. He spent the two seasons before that as an assistant to Porter Moser at Loyola.
A three-time all Pac-10 player at Arizona and two-time all-American who helped lead the Wildcats to the 2001 Final Four and 2003 Elite Eight, Gardner was given the Frances Pomeroy Naismith award in 2003 for being the best player 6-foot or under, an honor that qualified him to have his jersey placed on the McKale Center walls.
Gardner remains UA's alltime leader in overall minutes played (4,825), average minutes (35.5) and games started (135) while he's third in scoring (1,984) and steals (225) and fourth in assists (622).
As a pro, Gardner played for parts of nine seasons, mostly in Germany. He was named MVP of Germany's Bundesliga in 2009, after leading his club to the championship while averaging 13.7 points and 4.0 assists.
Gardner will become the fourth non-coaching staffer to work under new coach Tommy Lloyd, joining special assistant TJ Benson, scouting director Ken Nakagawa and player development director Rem Bakamus. (The basketball staff also includes trainer Justin Kokoskie and strength coach Chris Rounds, who technically work under different departments).
"We are excited to have Jason Gardner, an Arizona legend, back in Tucson and part of our program," Lloyd said in a statement. "He unquestionably left his mark on this program as a four-time All-American and national player of the year. I know he is excited to be back in Tucson and give back to his alma mater as a member of our staff."