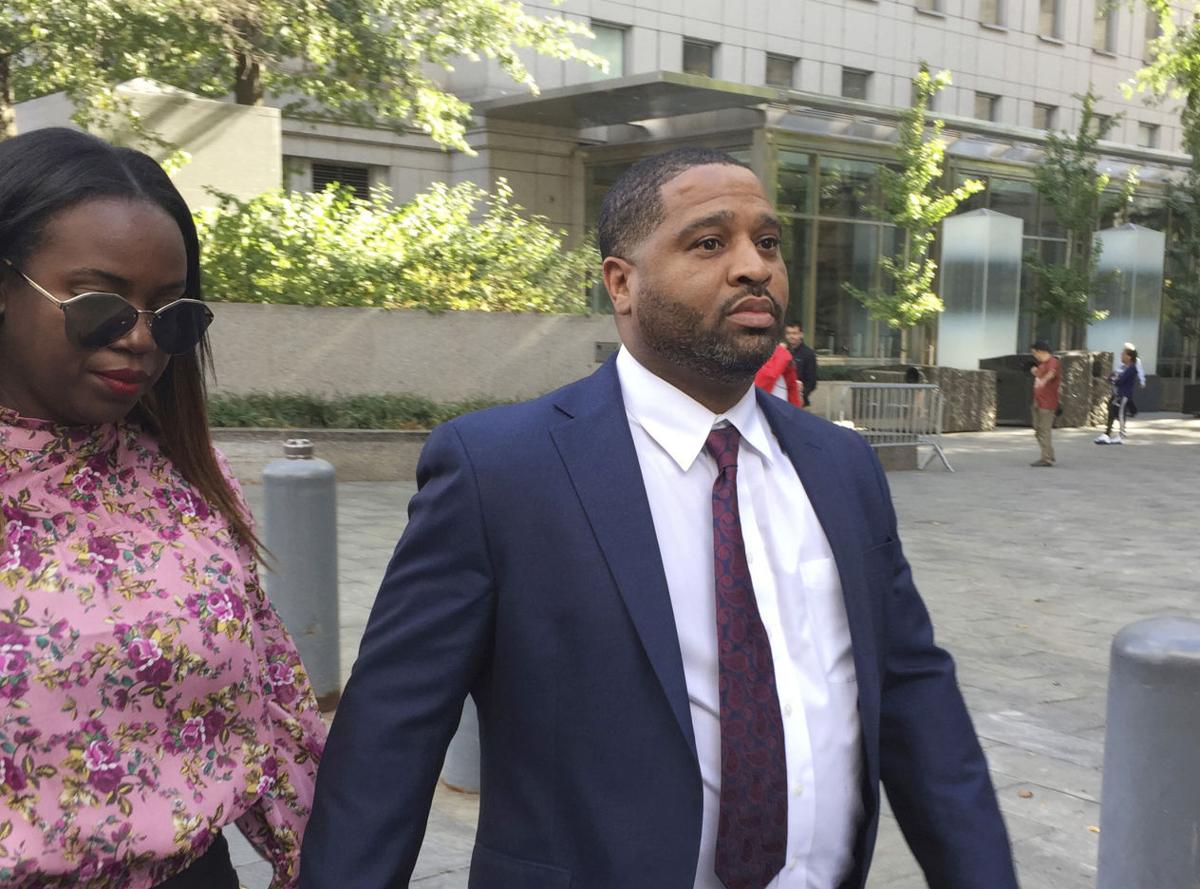 Arizona's men's basketball program was hit with a new allegation Wednesday, when Yahoo reported that former assistant coach Book Richardson discussed paying $40,000 to get former player Rawle Alkins immediately eligible to play in college.
Yahoo reported that Richardson said he paid an unnamed high school coach to add a course to Alkins' academic record so that he would have enough core credits to become academically eligible as a freshman in 2016-17.
Yahoo's story cited a 1,500-word transcript of a July 2017 conversation that included Richardson, aspiring agent Christian Dawkins, financial advisor Munish Sood and two undercover FBI agents. The transcript, which is public record, was not used as evidence in this spring's basketball corruption trial in New York.
Yahoo also reported that it viewed an email sent to the NCAA from the attorney of former UA assistant coach Mark Phelps, Alabama-based Don Jackson. In it, Jackson said questioning from NCAA enforcement officials indicated they were aware Richardson "was implicated in the $40,000.00 transaction with the high school coach."
A UA spokesman said Wednesday that the school is "not commenting on ongoing investigations." Craig Mordock, the New Orleans attorney who represented Richardson through his May sentencing, declined comment. Multiple attempts to reach Jackson for comment were unsuccessful, and an email to UA outside counsel Paul Kelly was not returned.
Alkins, a five-star recruit, played for Christ The King High School in Queens, New York, before transferring to Word of God Academy in Raleigh, North Carolina, as a senior. Alkins graduated from Word of God in 2016 and played two seasons for the Wildcats before leaving for professional basketball in 2018. He was not taken in the NBA draft but signed a two-way contract with the Chicago Bulls. Alkins spent most of last season in the G League.
Yahoo said Richardson's conversation with Dawkins and the undercover agents revolved around a course at Bishop Ford High School in Brooklyn, which closed in 2014.
Yahoo reported that Richardson said he initially resisted paying the coach but returned because, "He had the school seal, and the great thing about the seal that he had, the school, and Bishop Ford closed down in Brooklyn, so you can't investigate. … So, when the NCAA says I need to see the coursework and all — the school's closed."
Richardson said the coach's plan to alter the transcript and get paid for it was "ingenious," Yahoo reported. Richardson did not say on the tape where he obtained the $40,000.
Because he reached a plea agreement in January in which he admitted to taking $20,000 in bribes, Richardson was not a defendant in the federal trial in April and May. During the trial, however, jurors heard a recording of Richardson saying he was feeling so much financial pressure from paying players that he tapped into his retirement account. Richardson also said he was paying Alkins' cousin about $2,000 a month.
 In the July 2017 transcript cited by Yahoo, Richardson said Alkins' academic records were an example of the difficulty that came with handling the demands of recruits, their families and handlers.
"Is it something different (to take care of) each year? It is," Richardson said, according to Yahoo. "Like I said, $40,000 to do that was totally extreme. If I had the chance to do it all over again, I would not do it. I'd try to barter something. I'd give blood. I'd give semen, something."
The UA acknowledged in May that an NCAA investigation into its men's basketball program was ongoing. Academic fraud is among the most serious (Level 1) NCAA violations. The UA is also facing pay-for-play allegations, including a claim from Richardson on a recording that UA head coach Sean Miller "bought" former star Deandre Ayton for $10,000 a month.
Asked earlier this month about Richardson's comments in the recordings played during the spring trial, Miller said he was told by university officials not to comment.
Previously, Miller has adamantly denied paying players, and Richardson said following his sentencing that he had "no knowledge of Sean Miller paying players or attempting to pay them … I was on trial (and) no one else."
Regardless, Miller could face discipline under NCAA Bylaw 11.1.1.1, in which head coaches are held responsible for the actions of their direct and indirect reports unless they can rebut the presumption of responsibility. Miller's contract states he can be fired for cause if found guilty of "material or repetitive violations" of NCAA or Pac-12 rules; a clause added to his deal in 2018 states Miller will lose $1 million of his "longevity fund" if he is criminally charged or found guilty of a Level 1 NCAA violation.
Miller is under contract through the 2020-21 season. He is scheduled to make $2.8 million in guaranteed compensation this season.
Be the first to know
Get local news delivered to your inbox!