While working with Arizona during an NCAA review of the UA men's basketball program, the Arizona Board of Regents backed the school's move to fire assistant basketball coach Mark Phelps.
The regents met Thursday over an item listed as "legal advice and discussion regarding University of Arizona Men's Basketball," and chair Ron Shoopman later issued a statement supporting the university's suspension of Phelps and its plans to terminate him.
"The board is confident this decision was made to ensure the utmost integrity and highest standards in the UA men's basketball program," Shoopman said. "As the governing body of Arizona's public universities, the board is committed to doing everything possible to uphold the excellence and quality of the institutions we oversee, including the athletic programs at the universities."
The NCAA is expected to sort through allegations raised in the federal investigation and trials involving college basketball. Arizona said Phelps' violation was "not related to the federal criminal proceedings in New York or the NCAA's review of the facts underlying the allegations of unlawful conduct."
ESPN reported that Phelps was involved in an NCAA issue regarding the academic records of former UA commit Shareef O'Neal, now a redshirting forward at UCLA. But Phelps' attorney, Donald Jackson, told ESPN that Phelps has "done absolutely nothing" in violation of NCAA rules. The Star reached Jackson twice seeking comment, and he declined both times.
"He has been fully cooperative with the NCAA," Jackson told ESPN. "He has been in daily contact with the compliance staff. This is a direct response to a published story (about alleged NCAA rules violations at Arizona), and they're trying to entrap a coach in something he had no involvement in."
Regent Jay Heiler said the regents and UA have worked together to collect "all essential facts," and follow up with the necessary steps the facts call for.
"Coach Phelps' suspension pending dismissal is the latest case in point," Heiler said.
Phelps is the second assistant to head coach Sean Miller that UA has moved to fire. Book Richardson was arrested and later fired after the federal investigation into college basketball went public in September 2017. A third UA coach employed during the 2016-17 season, Joe Pastnernack, has been mentioned in the federal proceedings.
Asked Thursday if the regents are now more concerned about Miller because of the collective actions of his assistants, Heiler responded by text message to say only that the regents and UA are continuing to work collaboratively with the NCAA.
"Both the university and the regents are aligned with NCAA in determined defense of the integrity of collegiate sport," Heiler said.
Arizona said Thursday it had no written record of communication between the NCAA and the school regarding anything related to the 2017 federal complaints and the October 2018 trial of three college basketball figures, including Richardson. UA said it did not have any notification of an NCAA investigation. Its response stemmed from a public records request sent by the Star in November.
---
Former UA forward Emmanuel Akot has found a new home in Idaho.
Akot is finishing up the spring semester at Arizona and, barring appeal, will sit out the 2019-20 season with two more to play afterward.
---
Learn more about UA assistant coach Mark Phelps below.
Wildcats move to terminate Mark Phelps after report of NCAA rules violation
Citing a commitment to principals of integrity, the UA announced Wednesday night that it will move to terminate assistant men's basketball coach Mark Phelps.
ESPN reported that Phelps has been accused of an NCAA violation regarding the academic transcripts of former UA recruit Shareef O'Neal. Arizona athletic director Dave Heeke said only that the move was a result of the university's commitment to "the highest standards of integrity and ethical conduct." Phelps, one of Sean Miller's three assistant coaches, has been placed on paid administrative leave. He's due to make $275,000 this year.
"The University of Arizona is committed to the highest standards of integrity and ethical conduct and our commitment to those principles is unwavering. The decision to remove Coach Phelps immediately is a direct result of that commitment," Heeke said in a statement. "We strive to compete within the rules of the NCAA and the Pac-12 Conference, and we will continue to cooperate fully with the NCAA. Coach Miller fully supports this decision, which we agree is in the best interests of our men's basketball program and the University."
Who is Mark Phelps? Here's a look:
Brief bio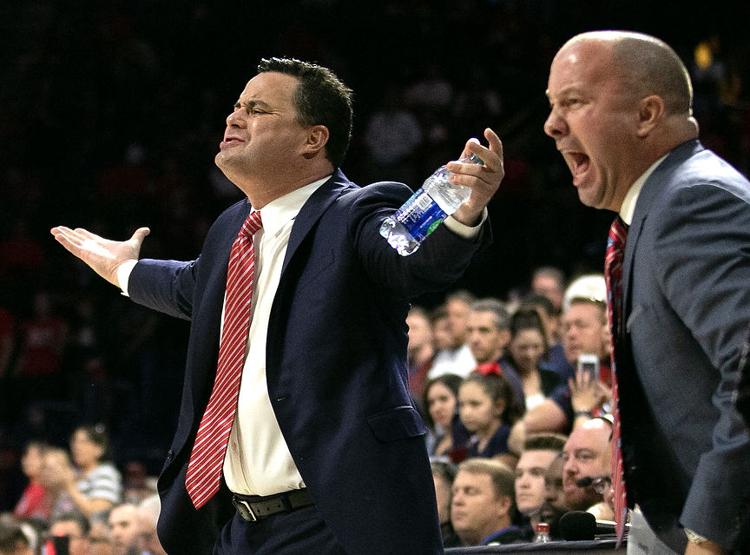 Phelps is a Dayton, Ohio native who grew up in Virginia Beach, Virginia. He graduated from Old Dominion in the 1996 and immediately got a job as Herb Sendek's director of operations at North Carolina State. While at NC State, Phelps worked alongside a young assistant coach. His name: Sean Miller.
A stop in Tempe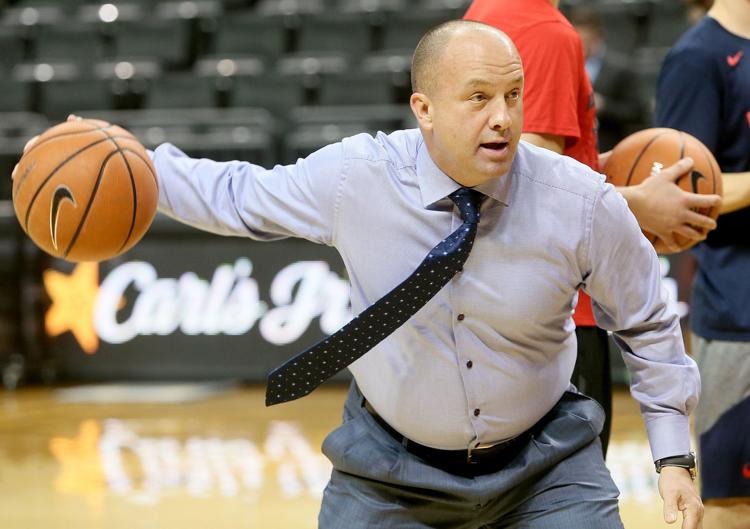 Phelps followed Sendek to Arizona State in 2005, joining the coach on the sidelines for two years.
On to Drake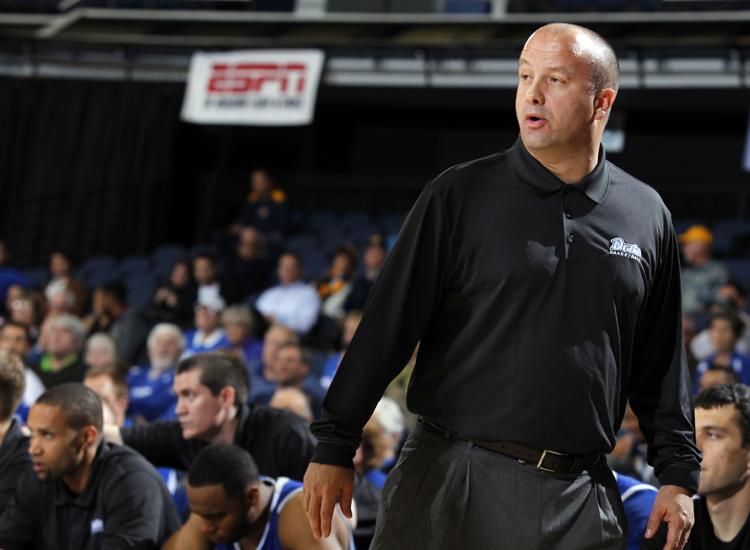 Phelps coached at Drake from 2009-13, going 77-86 and leading the Bulldogs to two CIT appearances. Drake fired Phelps in 2013 after his team went 15-17. He immediately became a candidate to join Miller at Arizona, but the Wildcats coach hired UA great Damon Stoudamire instead.  Phelps then took an assistant coach's job at Missouri, and then moved on to Marquette to work under new coach Steve Wojciechowski.
To Tucson, finally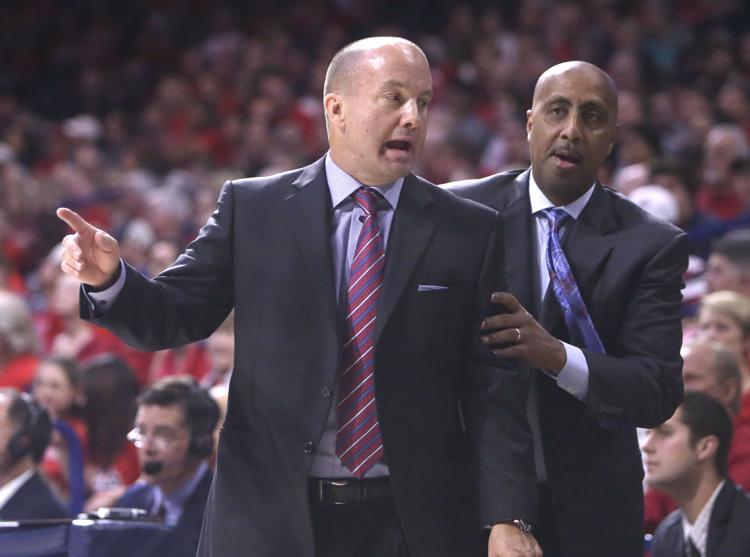 Phelps joined Miller's staff in June 2015, replacing Stoudamire, who left to rejoin Josh Pastner's staff at Memphis. (Stoudamire is now the head coach at Pacific). Arizona's three-man staff included Phelps, assistant coach Joe Pasternack and Book Richardson.
Last man standing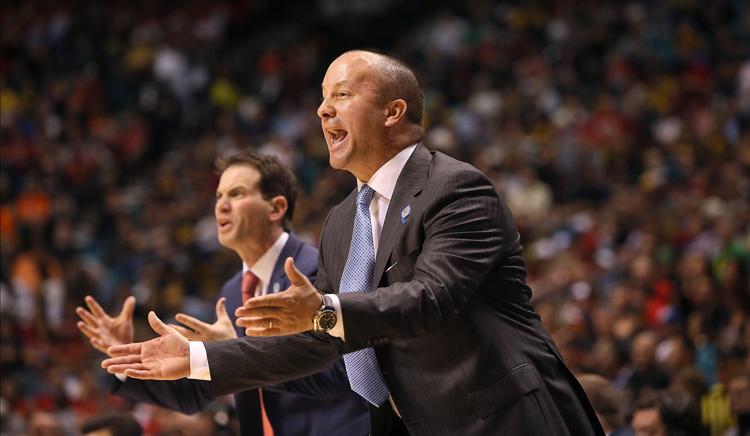 Pasternack left the UA staff to become the head coach at in UC Santa Barbara in 2017, and Richardson was arrested that fall as part of the FBI's investigation into college basketball. That left Phelps as the only member of Miller's 2016-17 staff — the one that developed Lauri Markkanen into a lottery pick and secured a commitment from top recruit Deandre Ayton. Pasternack has since been linked to would-be agent Christian Dawkins in multiple media reports.
Suspended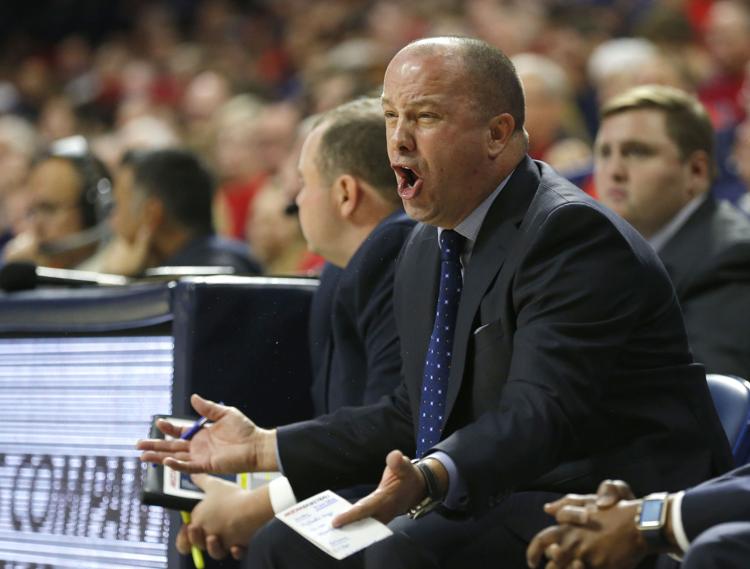 Arizona suspended Phelps from Nov. 10-14, 2017, after he told them that he broke NCAA rules. The specific rule was not disclosed in the letter, signed by Miller, that informed Phelps of his suspension. Phelps missed the Wildcats' first two regular season games.
Veteran on staff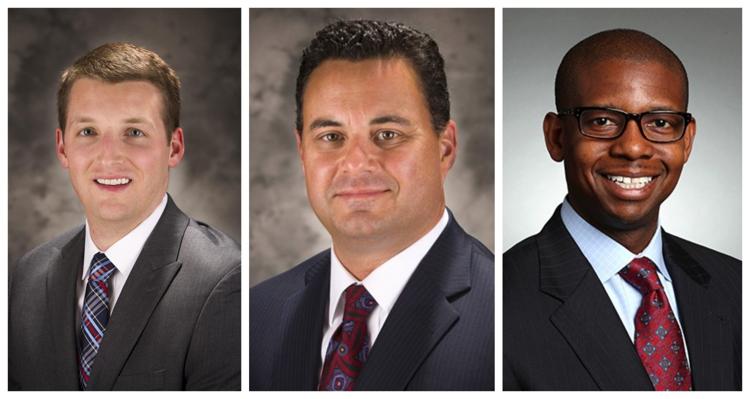 Despite the suspension, the 53-year-old Phelps was supposed to anchor a UA coaching staff that had taken a youthful look this season. Miller hired assistant coach Justin Gainey away from Santa Clara — where he served under Sendek, of all people — and brought onetime support staffer Danny Peters back as an assistant. Both Peters and Gainey received two-year contracts, an unprecedented move from an athletic department that typically makes its assistants year-to-year employees. Phelps, meanwhile, remained on his year-to-year deal. His contract is set to expire June 30.
… and a recruiter too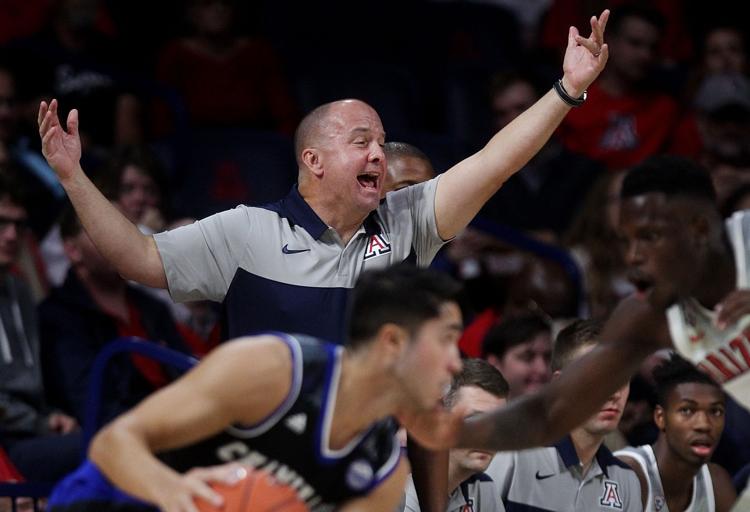 247Sports.com lists Phelps as the primary recruiter for prospects Nico Mannion, Josh Green, Terry Armstrong and Christian Koloko, and so it stands to reason that his imminent dismissal could affect the Wildcats' top-ranked recruiting class. Phelps was also listed as the top recruiter for current UA freshmen Brandon Williams and Devonaire Doutrive, and former Wildcat Omar Thielemans.
Miller said in November that the Wildcats' efforts to land Mannion, Green and others were "unprecedented in my lifetime as a college basketball player or coach, and it's more of that effort and togetherness of our staff and program that I'm most proud of, and I'm certainly elated to be able to welcome the class that we have."