The Star's Bruce Pascoe previews all of the game day essentials, from projected starting lineups to storylines and series history, ahead of the Arizona Wildcats' game against the Pennsylvania Quakers in the Wooden Legacy.
---
Game info
Who: Pennsylvania (4-2) vs No. 14 Arizona (7-0) 
What: Wooden Legacy semifinal game
Where: Anaheim Arena, Anaheim, Calif.
---
Probable starters: Arizona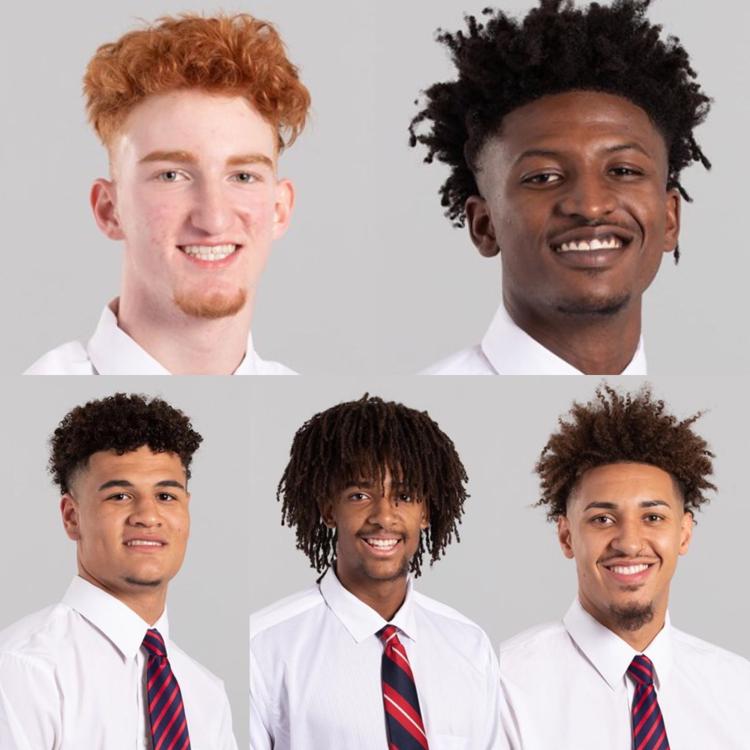 G Nico Mannion (6-3 freshman)
G Dylan Smith (6-5 senior)
F Josh Green (6-6 freshman)
F Zeke Nnaji (6-11 freshman)
C Chase Jeter (6-10 senior)
---
Probable starters: Penn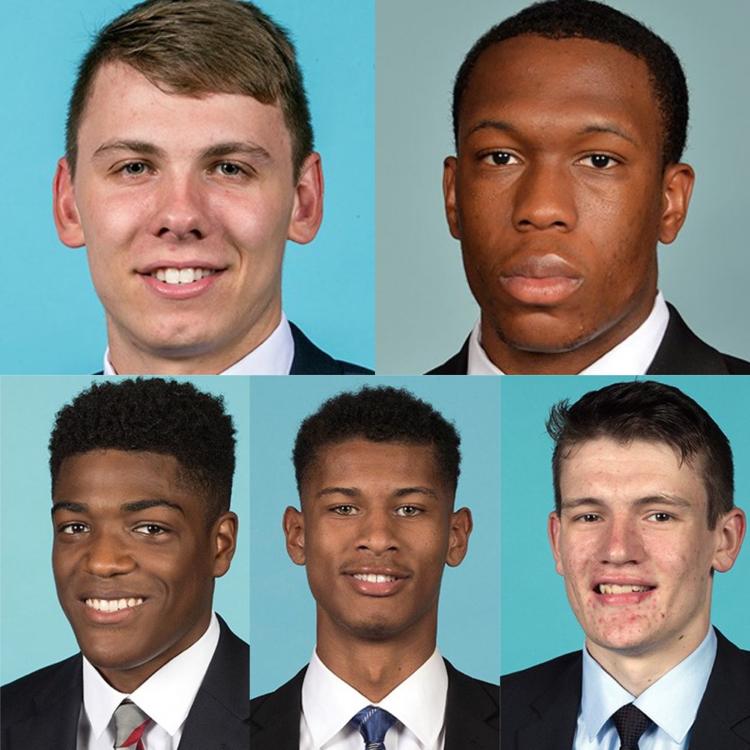 G Ryan Betley (6-5 senior)
G Jordan Dingle (6-3 freshman)
F Devon Goodman (6-0 senior)
F Eddie Scott (6-6 junior)
C AJ Brodeur (6-8 senior)
---
How they match up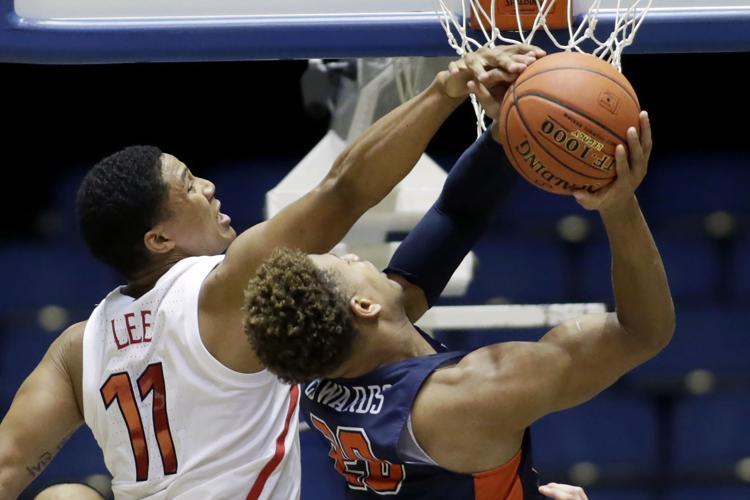 The series: Arizona has only faced Penn once before, clobbering the Quakers 93-51 in the championship game of the 1996-97 Fiesta Bowl Classic before going on to win the NCAA title.
Game contract: Arizona is playing Penn in the semifinals of the Wooden Legacy. The winner will play Sunday at 7 p.m. against the winner of the other semifinal between Long Beach State and Wake Forest.
Penn overview: One of the Ivy League's best teams in part because of their efficient 3-point shooting over the past two seasons, Penn was shooting just 30.5 percent from beyond the arc before hitting 11 of 24 3-pointers in its 68-67 win over UCF on Thursday.
Penn is above-average in both offensive and defensive efficiency and, for their size, they're especially effective inside the arc so far this season, hitting 53.3 percent from two-point range. They also keep opponents to an average of just 44.6 percent from two.
The Quakers don't have much size but all five players on the floor at any time are usually capable of hitting the long-range shots. Even center A.J. Brodeur, who had hit only 1 of 11 3s entering Thursday's game, went 3 for 4 from beyond the arc in the first half against UCF, scoring 15 points before halftime.
Senior guard Devon Goodman is quick and smart with the ball, with the ability to get in the lane and either score or kick it out. Another senior, Ryan Betley, has become the Quakers' best 3-point shooter, returning this season from a torn patellar tendon, collecting 14 points and 10 rebounds on Thursday against UCF. Freshman guard Jordan Dingle has 20 turnovers to his 15 assists, already the Quakers' second-leading scorer.
He said it: "Brodeur, I think he's one of the best bigs in the country. He's very, very efficient. He's versatile. He can step outside you, he can go around the basket and play. He's just a tough cover for anyone. I think a lot of things flow through him."
-- UCF coach Johnny Dawkins, whose Knights lost 68-67 to Penn on Thursday.
---
Key player (Penn): AJ Brodeur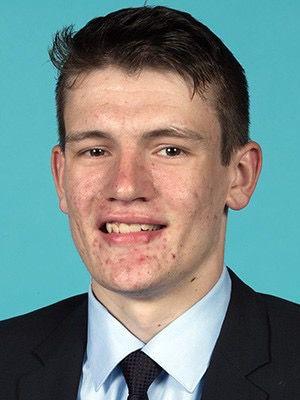 The two-time first-team all-Ivy League pick is a Kenpom kind of guy, being among his conference's leaders in scoring, assists, blocks and assists. And when UCF dared him to shoot Thursday, he also put an end to his early 3-point shooting troubles this season.
---
Key player (Arizona): Stone Gettings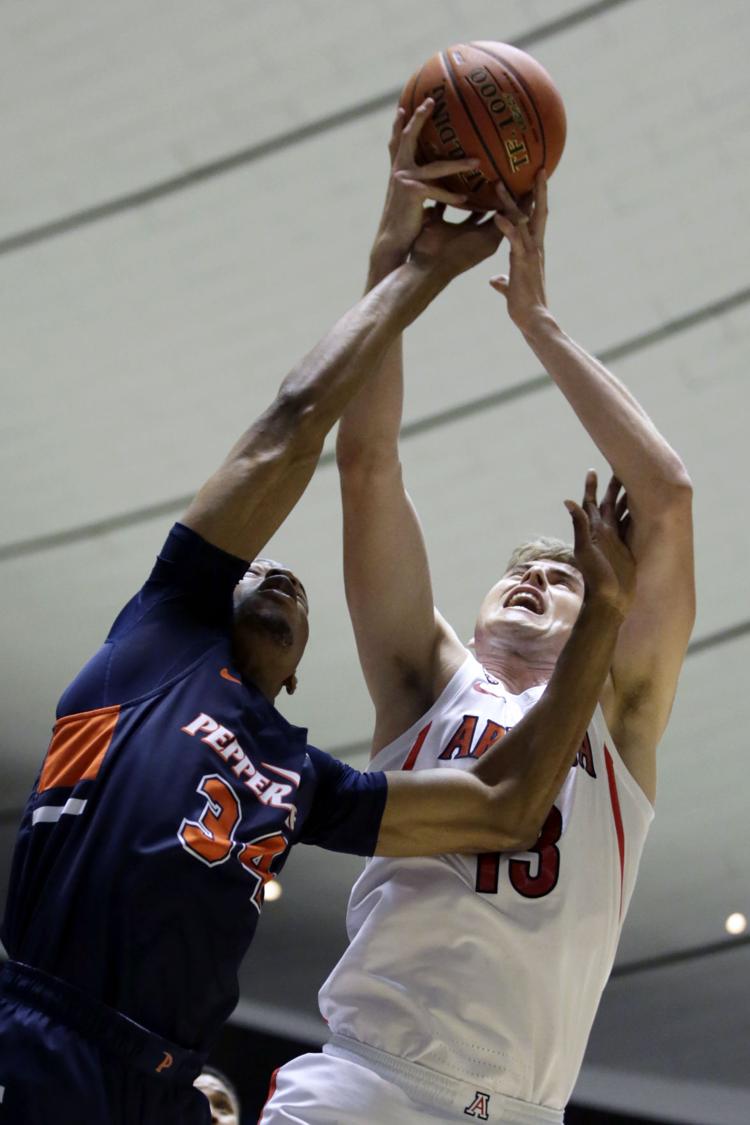 Having already played Penn annually while at Cornell, the Wildcats' Ivy League grad says the Quakers now have a mixture of solid big men, athleticism and teamwork. Along with more interior-minded UA big men Chase Jeter, Ira Lee and Zeke Nnaji, Gettings might also often have to extend out to the perimeter defend them.
---
Sidelines
After needing an extra day to return from the Paradise Jam in the U.S. Virgin Islands early last season because of mechanical trouble, Penn was forced to endure a seven-hour delay en route to Los Angeles this week because of rough weather across the country.
They arrived at 2:30 a.m. on Wednesday, and found the bad weather continued.
"California – it's actually colder here than it back in Philly," Penn coach Steve Donahue said.
But Donahue wasn't complaining overall. The Quakers beat Alabama in their opener and next week will play Villanova, a nearby power that they upset last season, while the Wooden Legacy is yet another chance to prove themselves outside of the Ivy League.
"It's a really well-run tournament, high-level teams in a unique neutral site environment," Donahue said. "It's great for college basketball and obviously, it's great for us to be able to take on power five conferences on neutral sites."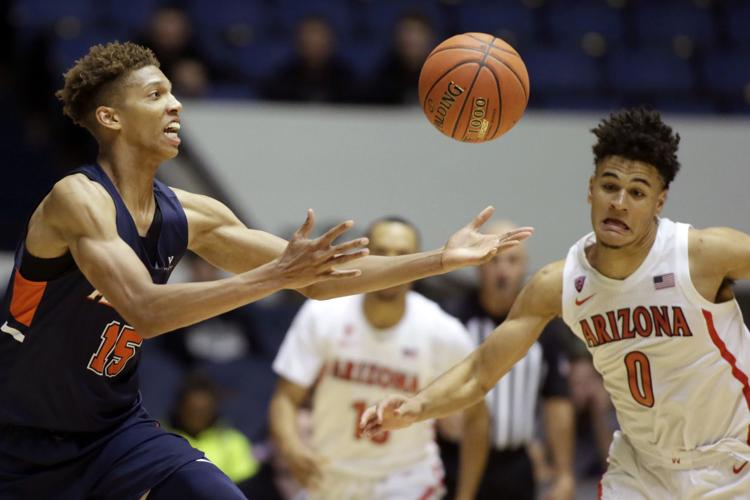 Since hitting four 3-pointers on seven attempts against San Jose State on Nov. 14, UA freshman Josh Green went 0 for 9 from long range over four games entering the Wooden Legacy.
But Green stopped the streak cold Thursday, hitting 4 of 5 3-pointers to help UA beat Pepperdine while helping defensively on Waves standout guard Colbey Ross. He finished with a career-high 24 points along with eight rebounds, five assists, and three steals.
"I thought it was Josh Green's best overall game since he's been at Arizona," Miller said. "He had eight rebounds. He had some big steals and those three 3s he made a row… he's a streaky shooter but Josh can shoot the basketball, and it was great to see him shoot it with confidence like he did tonight.
"One of the things I'm talking to him a lot about is whether his shot goes down or not, he can impact winning in so many ways. And tonight he did that."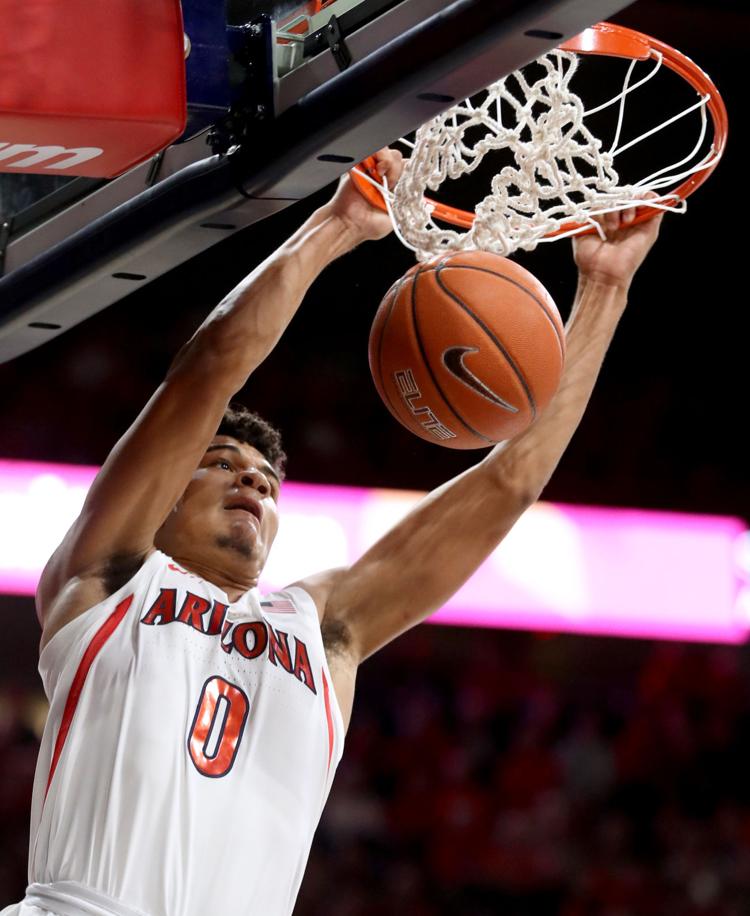 Green, meanwhile, had two sources of support show up in Anaheim: Not only the dominant UA crowd but also a touring group of Australian high schoolers who waved their country's flag and cheered Green on during Thursday's game.
Green said it was exactly the same sort of tour he took as a youngster in the Sydney area, traveling to the U.S. with a basketball club over the December holidays.
"A lot of schools from Australia come and a lot of the time they play the tournaments in Anaheim," Green said. "I'm just grateful that they wanted to come out and watch me play it for their trip. It's crazy because I was in their position once before. It's a surreal feeling."
---
Numbers game
4.8
Percent of possessions during which Arizona will lose the ball due to an opponent's steal, the lowest such mark in Division I, according to Kenpom.
80.0
Zeke Nnaji's field-goal percentage after he shot "just" 6 for 8 against Pepperdine.
43
Penn wins over the previous two seasons.
Pepperdine Arizona Basketball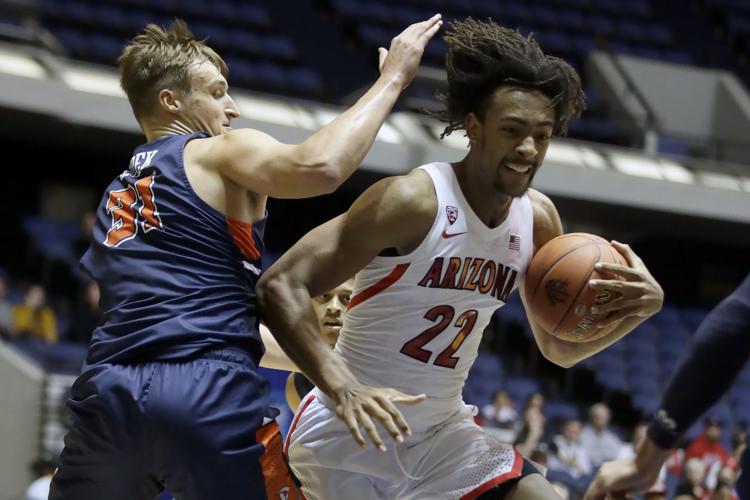 Pepperdine Arizona Basketball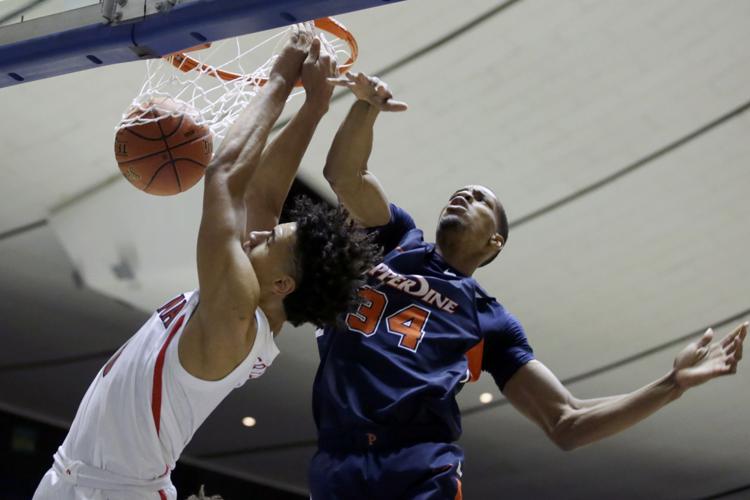 Pepperdine Arizona Basketball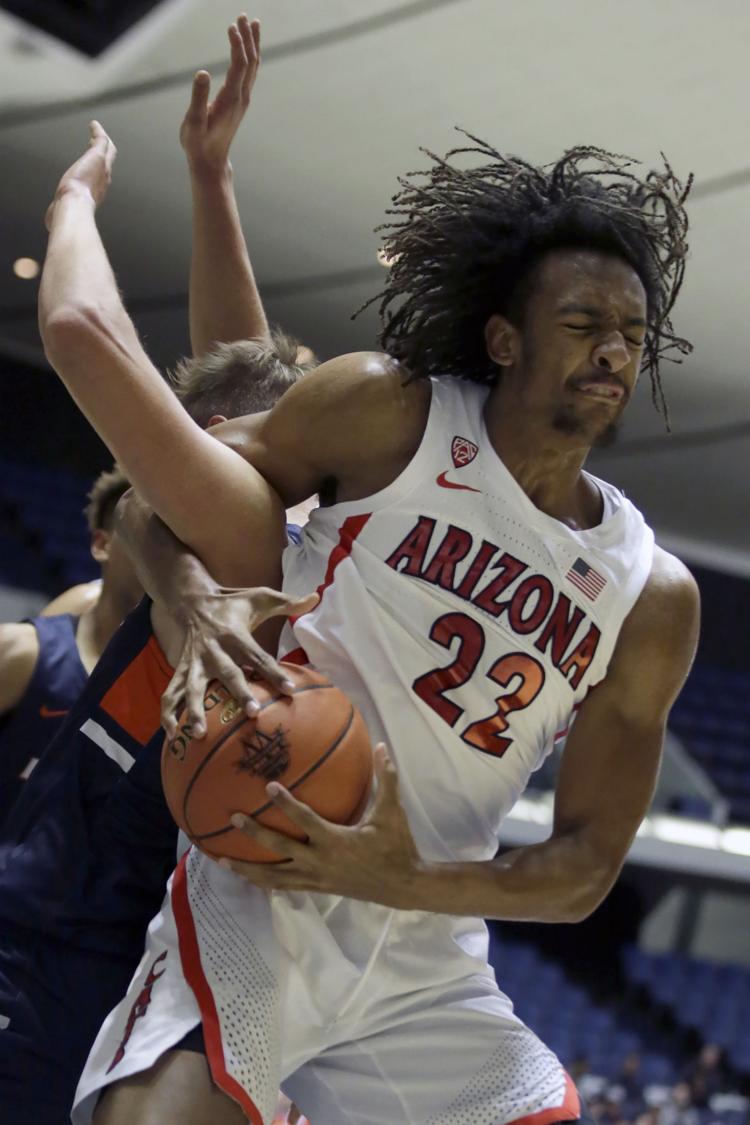 Pepperdine Arizona Basketball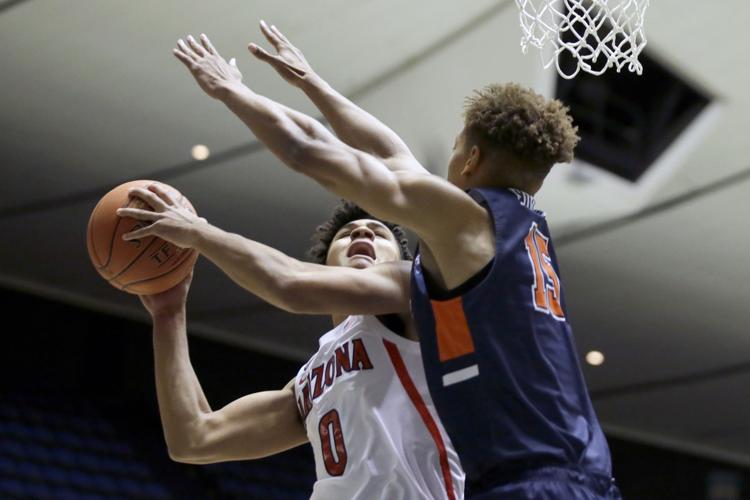 Pepperdine Arizona Basketball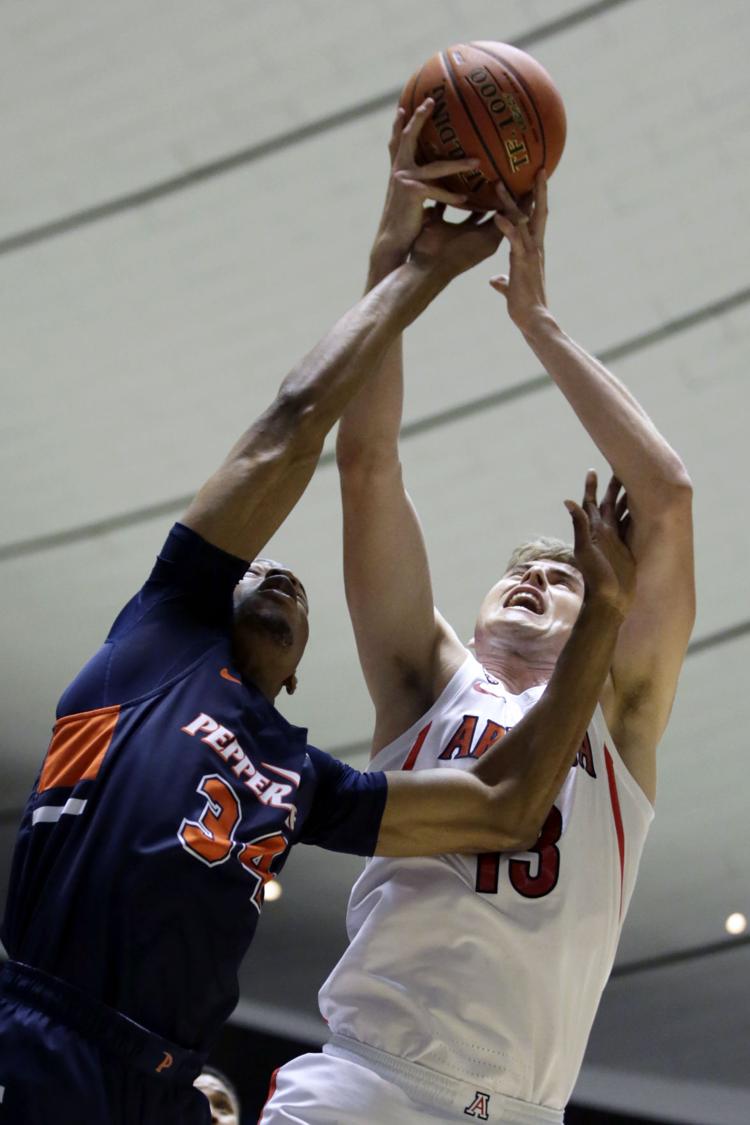 Pepperdine Arizona Basketball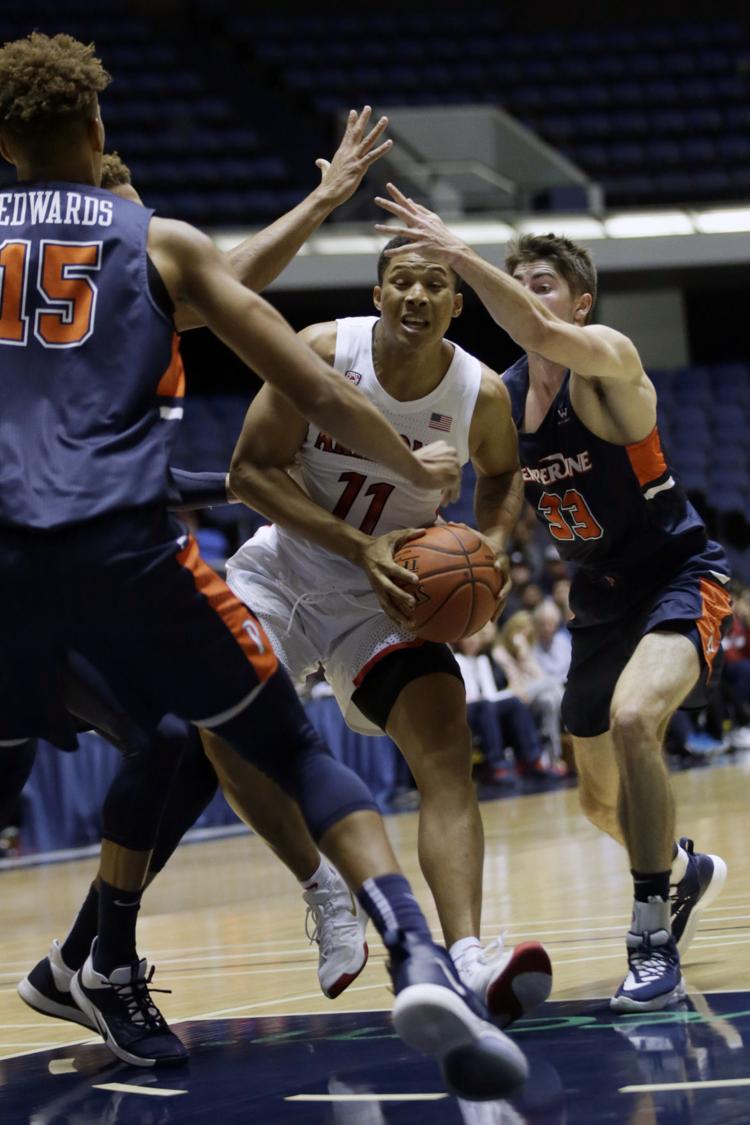 Pepperdine Arizona Basketball
Pepperdine Arizona Basketball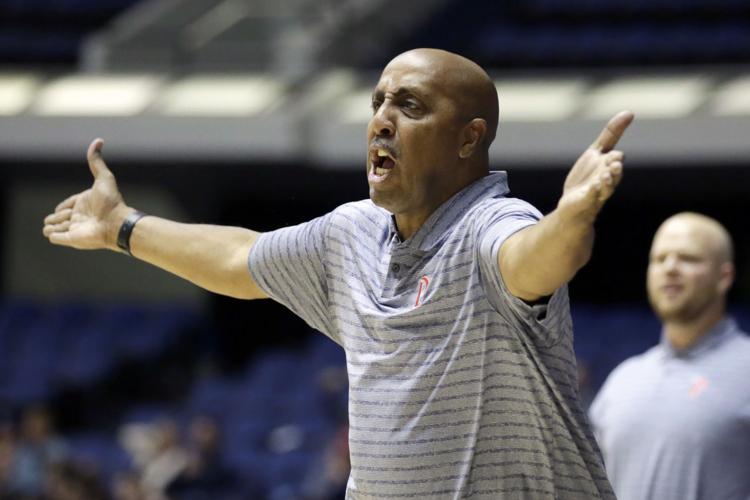 Pepperdine Arizona Basketball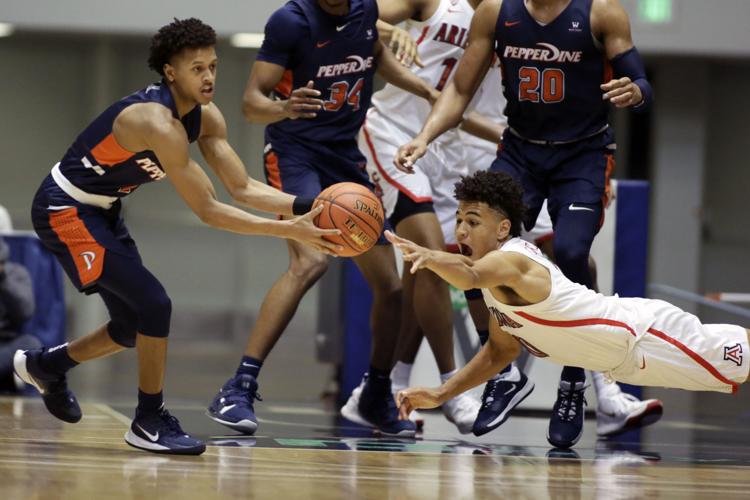 Pepperdine Arizona Basketball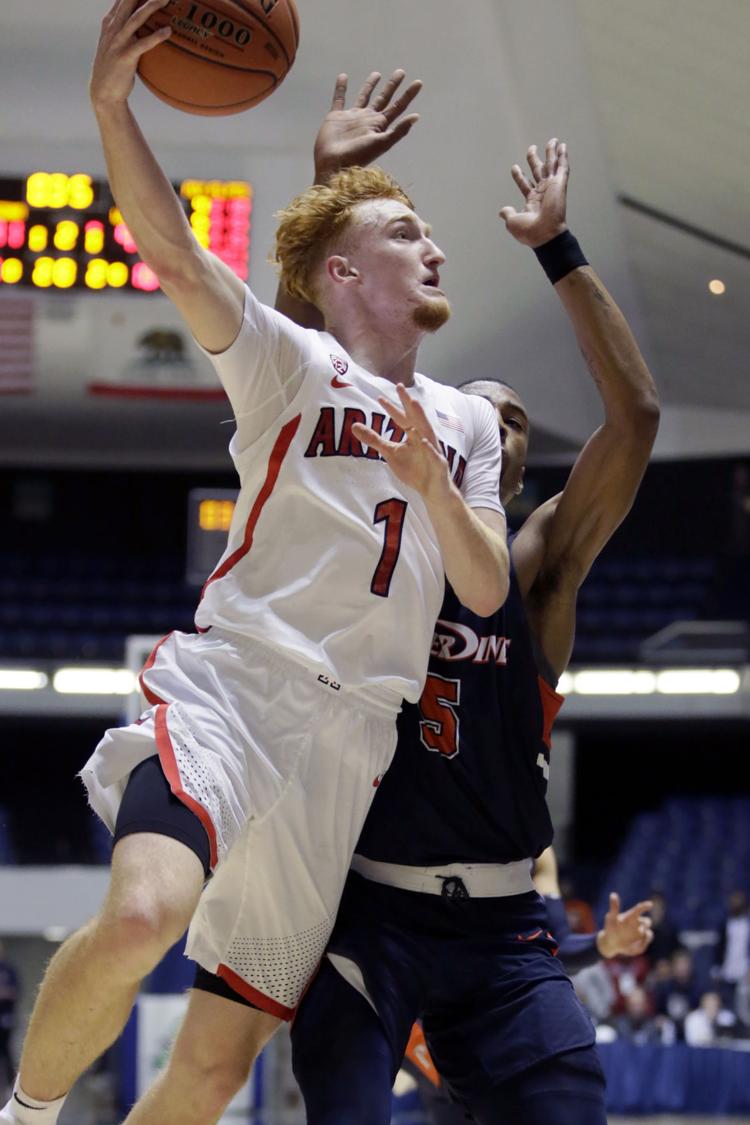 Pepperdine Arizona Basketball
Pepperdine Arizona Basketball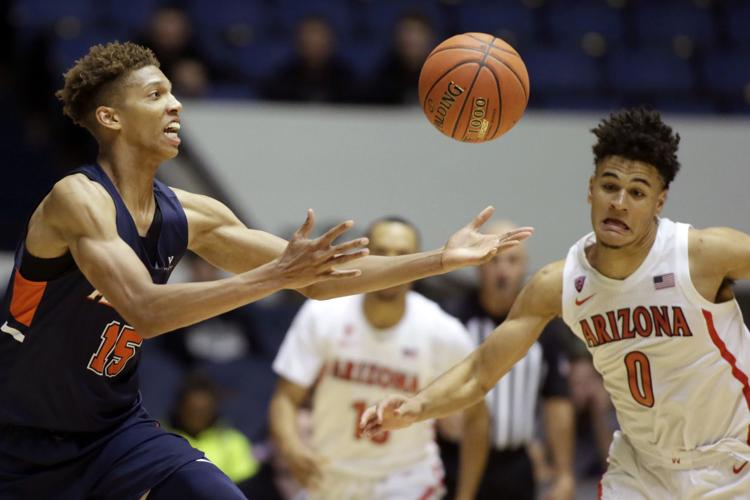 Pepperdine Arizona Basketball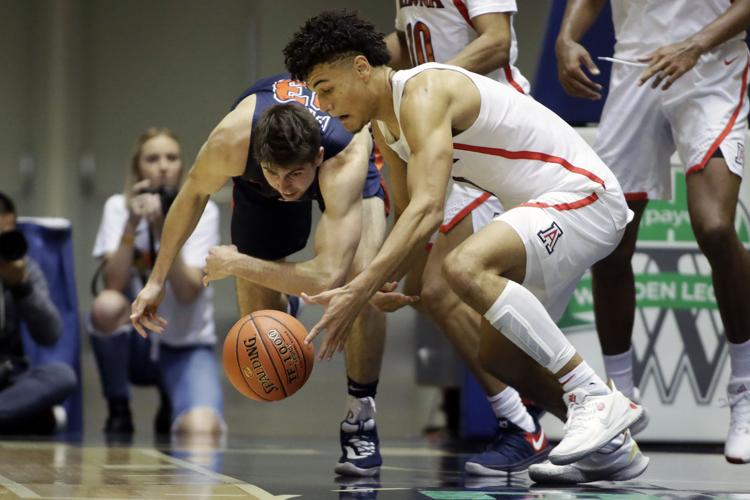 Pepperdine Arizona Basketball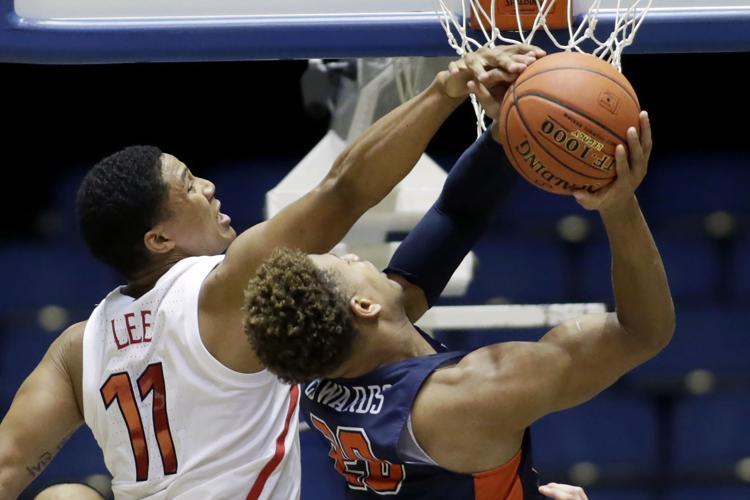 Pepperdine Arizona Basketball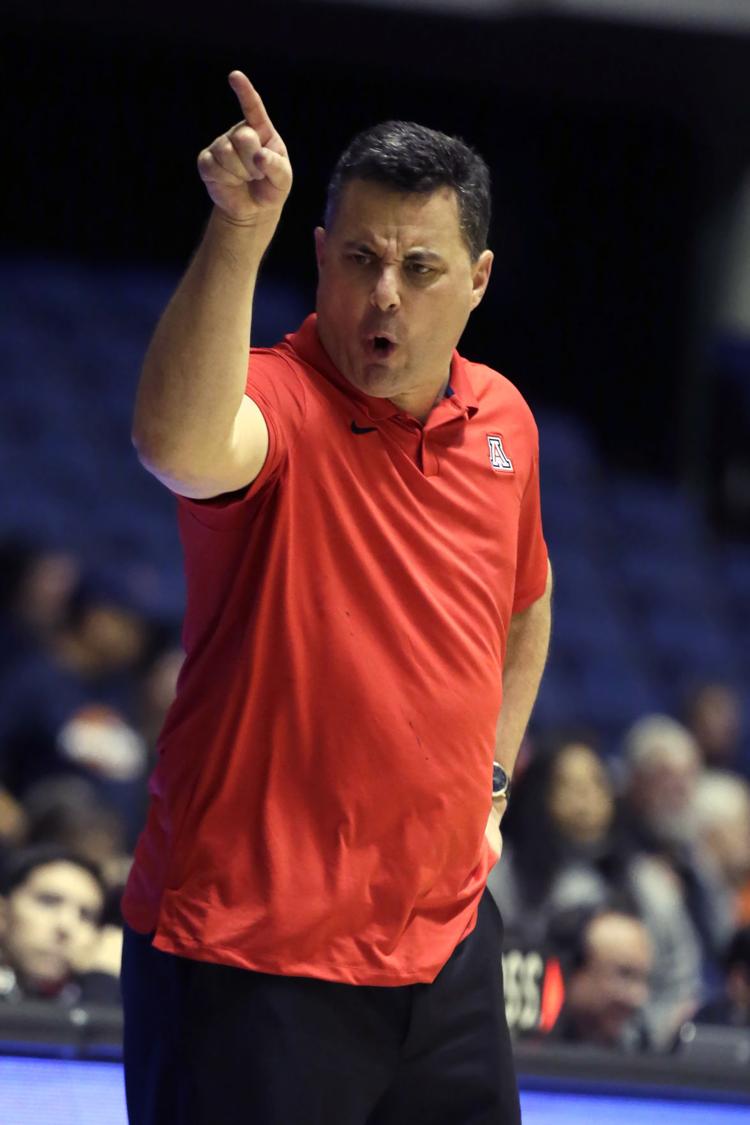 Pepperdine Arizona Basketball