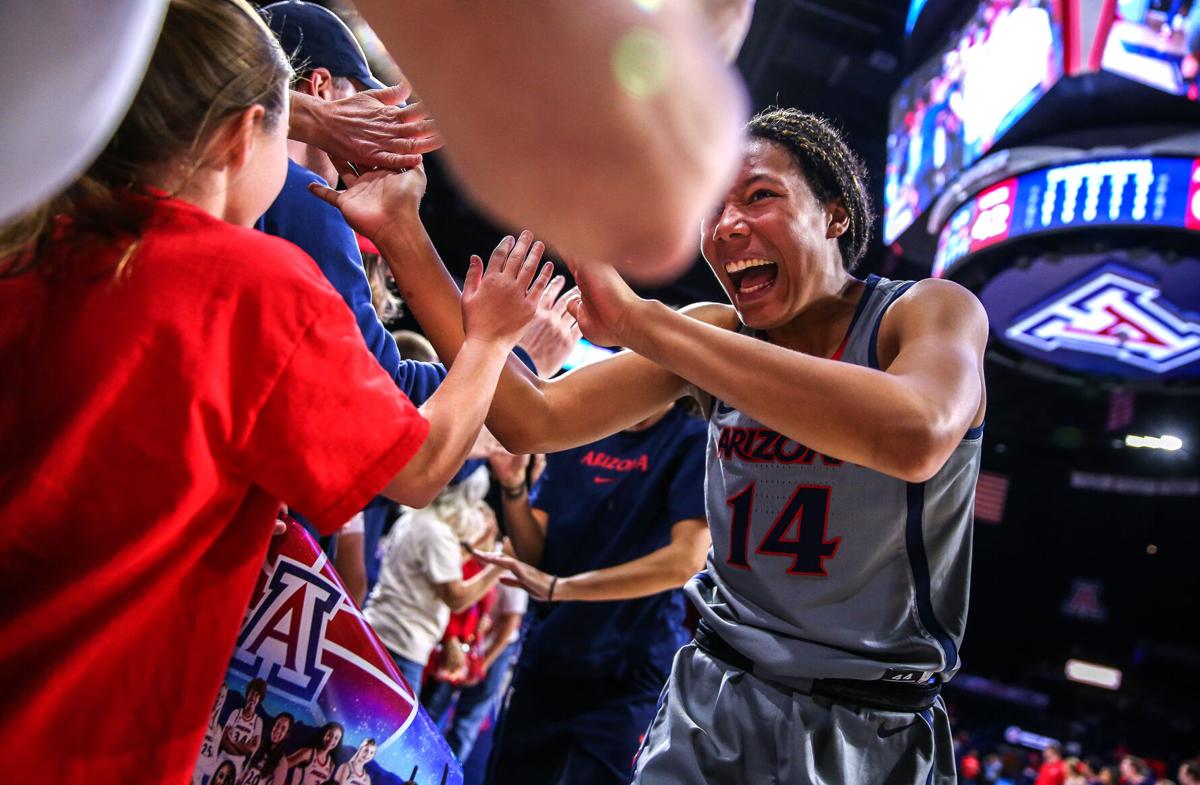 It was a Monday night right after the new year when my brother, Tom, and I decided to attend an Arizona women's basketball game.
I had just moved to Tucson from California, and was happy to have Tom with me, so we could continue our tradition of watching sports together like we've done since we were kids.
We sat through a hail, rain and snowstorm together at Northwestern's Ryan Field to watch our Wisconsin Badgers. When we both lived in the Bay Area, we watched the San Francisco Giants win — a lot — including a 2014 playoff game. We saw the Packers play one last time at Candlestick Park, and attended San Jose Sharks and Oakland A's games.
Now we were going to check out Arizona women's basketball. Tickets were only $3 online, and so Tom and I grabbed them.
We met at the old Grimaldi's for pizza before the game. My brother thought it would be better to keep our cars in the restaurant parking lot and walk the few blocks to McKale Center, thinking it might be hard to find parking on campus.
Enke Drive, however, was a ghost town. We both wondered if we had the right night.
When we walked into McKale, no one else was around. We had general admission tickets, so we selected two seats at center court near the top of the lower bowl.
As tip-off got closer, we moved — a few times — and ended up right behind the Arizona bench. Counting us, there were maybe 20 people in the stands — and that is being generous.
The box score for that Jan. 4, 2016 game says 728 people attended. No chance: Even you added both teams, those sitting on press row and the scorekeepers, there were maybe 50 people in the building.
Tom and I — and a handful of others — watched as Arizona overtook a No. 21-ranked Cal team for a 57-52 upset.
It was a rare bright spot for Arizona: The Wildcats would win just three more games the rest of the season and finish 11th in the Pac-12.
That spring, Arizona hired Adia Barnes to take over the program. By the start of the next season, I was covering the team for this paper.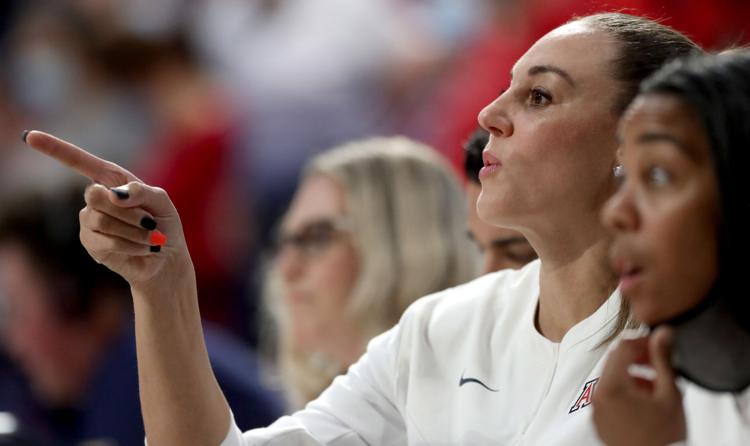 The Wildcats, who open their 2021-22 regular season on Tuesday against Cal State Northridge, have come a long way since then.
In five short years, Barnes has turned a program that was at its lowest point to a national title contender. The Wildcats won a WNIT, then qualified for the NCAA Tournament, made their first-ever Final Four and finished a 3-pointer away from winning a national title.
The culture has changed completely. Now, the Wildcats play for each other and are having fun. Gone is some of the uninspired play that I saw on that January night five years ago.
Barnes' players aim to get 1% better every day. They've embraced a championship mindset — not only wanting to get win, but putting in the hard work to get there.
This didn't happen overnight. Barnes will tell you it was a process. She had to get the "buy-in," and find the right players.
Looking back, it all started with signing Sam Thomas. Then Barnes landed Cate Reese, the program's first-ever McDonald's All-American. These two are leaders and co-captains of this year's squad.
Around the same time as Reese decided to become a Wildcat, three transfers — Dominque McBryde, Tee Tee Starks and Aari McDonald — committed to the UA, a program-changing development.
As these players developed and grew within the program, so did the Wildcats.
In the spring of 2019, the Wildcats turned the corner reaching their first big milestone, winning the WNIT. Along the way, they ignited the fan base. With each game more and more fans came out until they sold out the title game. It was a mix of watching a fun style of play, a soon-to-be All-American in McDonald who was breaking the all-time UA points record (890) for a male or female basketball player.
The Wildcats took that momentum into the next season; they beat No. 22 Texas and No. 4 Stanford, drew as many as 8,000 fans for a game. They were poised to host an NCAA Tournament game before COVID-19 canceled their moment.
Arizona didn't let this deter them as they came back last year ready to prove they belonged. The Wildcats finished second in the Pac-12, made the NCAA Tournament for the first time in 17 years and surprised many with their run to the title game, coming up just one basket short of winning it all. Fans nationwide fell in love with the Wildcats — specifically McDonald and Barnes. McDonald was the most exciting player of the entire tournament, and became the No. 3 pick in the WNBA Draft.
Barnes made appearances on national TV shows and podcasts. Recruiting surged. In the weeks after the championship game, Barnes brought in the most recent transfer class of Taylor Chavez, Koi Love and Ariyah Copeland. All said they were drawn to the UA and its coach.In a recent survey by The Athletic, players were asked what coach they'd like to play for (besides their own). Barnes finished second only to South Carolina's Dawn Staley.
McKale Center is empty no more. In Barnes' first season as head coach, the UA averaged between 700 and 800 fans per game. This year, the Wildcats have sold nearly 6,000 season tickets. They drew 5,948 for an exhibition game against Eastern New Mexico and 6,124 for Friday's exhibition against Arizona Christian. And those games didn't count.
Only a few teams in the country average 6,000 fans to their games during the regular season, let alone for exhibition games.
Some will argue it's because fans weren't allowed to attend games last season due to the pandemic, and now they're hungry for basketball.
But there's more to it than that. Tucson is excited about this program. They feel connected to the players and Barnes. Where else do players high-five and hug fans after games as they run from the court to the locker room? Where else does a coach get standing-room only at her radio show?
They say, build it and they will come. That's exactly what Barnes has done.