Mark Phelps hasn't been fired — yet. 
The UA announced Wednesday that night that it has "initiated the process to terminate" Sean Miller's assistant coach. 
"During this process, Phelps has been placed on suspension with pay in accordance with University policy," the UA said. "This personnel action is not related to the federal criminal proceedings in New York or the NCAA's review of the facts underlying the allegations of unlawful conduct."
Process to terminate? Personnel action?
As the Star's Bruce Pascoe reported more than a year ago, the unusual wording correlates with Arizona's employee guidelines and the requirements it must follow with what are state employees.
Those guidelines, in essence, say Phelps can't be fired until he receives due process.
"Private employers in Arizona can fire anybody for anything, though there's a few things federal law prohibits," Tucson attorney Jeff Rogers said in late 2017. "But government employment at all levels is different: You must be afforded a due process notice and an opportunity to be heard. … They have to serve you notice for the reasons of your termination and give you time to respond."
Phelps, who makes $275,000 annually, is technically a "service professional" at Arizona, and the school's dismissal policy for service professionals confirms that they will be offered a chance to respond before being fired.
"Just cause is required to dismiss a service professional employee," states section 4c.4.02 of UA's Handbook for Appointed Personnel. "Dismissal will not occur until such employee has been given an opportunity for a pre-dismissal meeting and a just cause hearing."
UA's handbook also says a service employee "may be suspended with pay for reasons that are in the best interests of the University, the Board, or the employee, as determined by the President."
Phelps' attorney, Donald Maurice Jackson, said in a Facebook post Wednesday that  the coach "has performed his duties in strict compliance with NCAA and University policies." Jackson said that NCAA enforcement told him as recently as Jan. 22 that it had "made no determinations" about whether the coach broke any rules. 
Phelps will be paid his full salary until his appeal is complete. 
"Although Coach Phelps is disappointed with the decision to place him on leave, he will continue to fully cooperate with both University investigators and NCAA staff," Jackson wrote in a Facebook post. "He is confident that he will be fully exonerated and allowed to resume his coaching career."
---
Read more about suspended UA assistant coach Mark Phelps here:
Wildcats move to terminate Mark Phelps after report of NCAA rules violation
Citing a commitment to principals of integrity, the UA announced Wednesday night that it will move to terminate assistant men's basketball coach Mark Phelps.
ESPN reported that Phelps has been accused of an NCAA violation regarding the academic transcripts of former UA recruit Shareef O'Neal. Arizona athletic director Dave Heeke said only that the move was a result of the university's commitment to "the highest standards of integrity and ethical conduct." Phelps, one of Sean Miller's three assistant coaches, has been placed on paid administrative leave. He's due to make $275,000 this year.
"The University of Arizona is committed to the highest standards of integrity and ethical conduct and our commitment to those principles is unwavering. The decision to remove Coach Phelps immediately is a direct result of that commitment," Heeke said in a statement. "We strive to compete within the rules of the NCAA and the Pac-12 Conference, and we will continue to cooperate fully with the NCAA. Coach Miller fully supports this decision, which we agree is in the best interests of our men's basketball program and the University."
Who is Mark Phelps? Here's a look:
Brief bio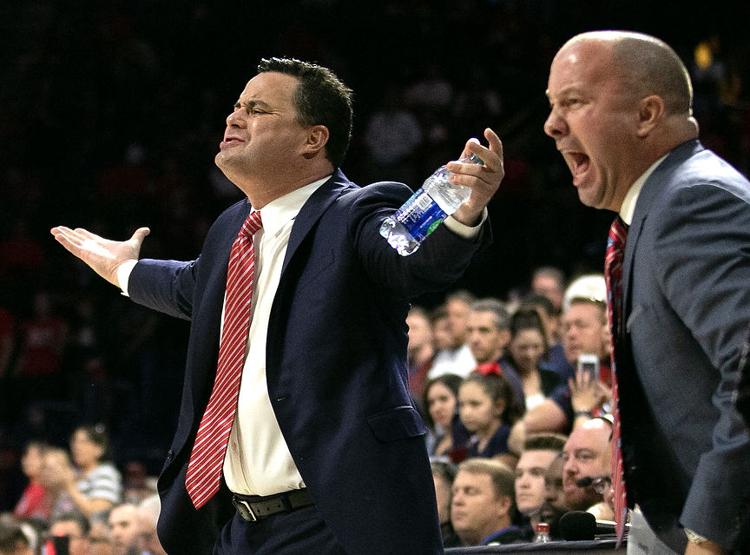 Phelps is a Dayton, Ohio native who grew up in Virginia Beach, Virginia. He graduated from Old Dominion in the 1996 and immediately got a job as Herb Sendek's director of operations at North Carolina State. While at NC State, Phelps worked alongside a young assistant coach. His name: Sean Miller.
A stop in Tempe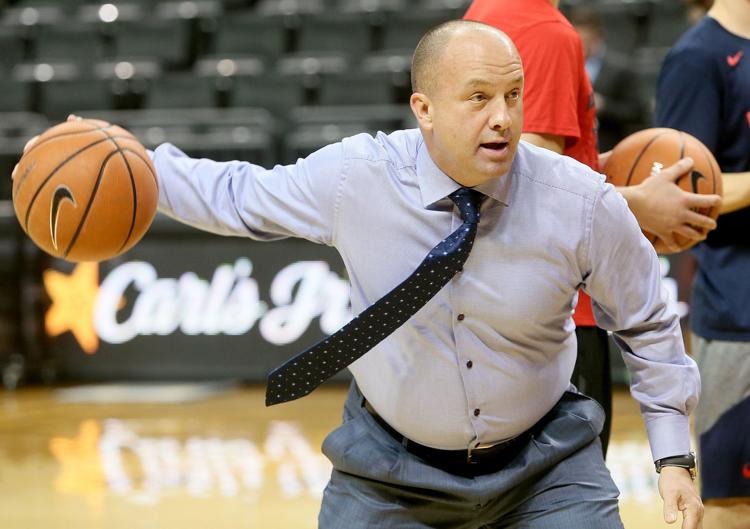 Phelps followed Sendek to Arizona State in 2005, joining the coach on the sidelines for two years.
On to Drake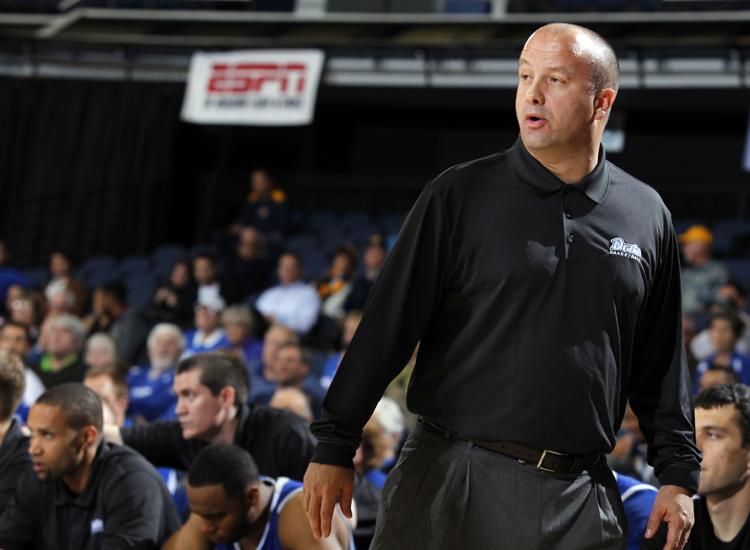 Phelps coached at Drake from 2009-13, going 77-86 and leading the Bulldogs to two CIT appearances. Drake fired Phelps in 2013 after his team went 15-17. He immediately became a candidate to join Miller at Arizona, but the Wildcats coach hired UA great Damon Stoudamire instead.  Phelps then took an assistant coach's job at Missouri, and then moved on to Marquette to work under new coach Steve Wojciechowski.
To Tucson, finally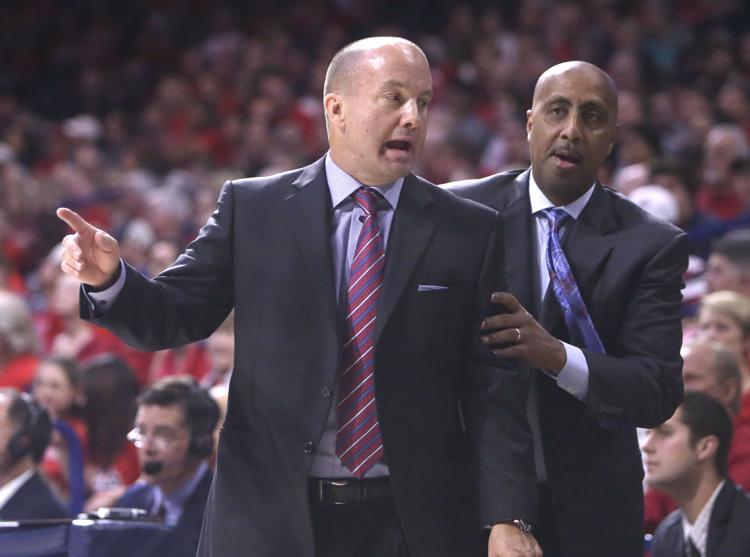 Phelps joined Miller's staff in June 2015, replacing Stoudamire, who left to rejoin Josh Pastner's staff at Memphis. (Stoudamire is now the head coach at Pacific). Arizona's three-man staff included Phelps, assistant coach Joe Pasternack and Book Richardson.
Last man standing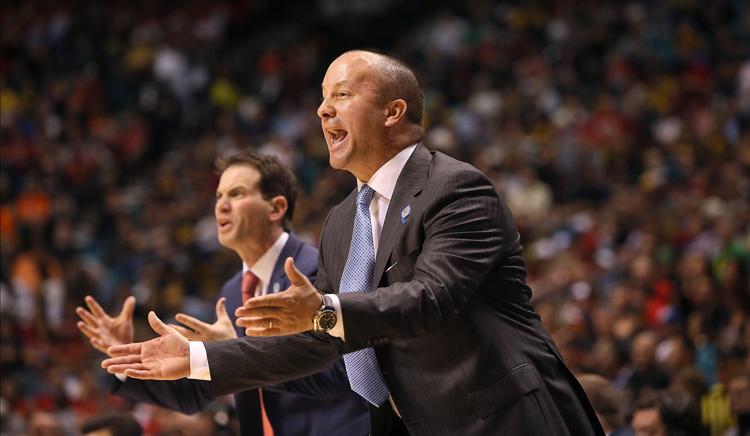 Pasternack left the UA staff to become the head coach at in UC Santa Barbara in 2017, and Richardson was arrested that fall as part of the FBI's investigation into college basketball. That left Phelps as the only member of Miller's 2016-17 staff — the one that developed Lauri Markkanen into a lottery pick and secured a commitment from top recruit Deandre Ayton. Pasternack has since been linked to would-be agent Christian Dawkins in multiple media reports.
Suspended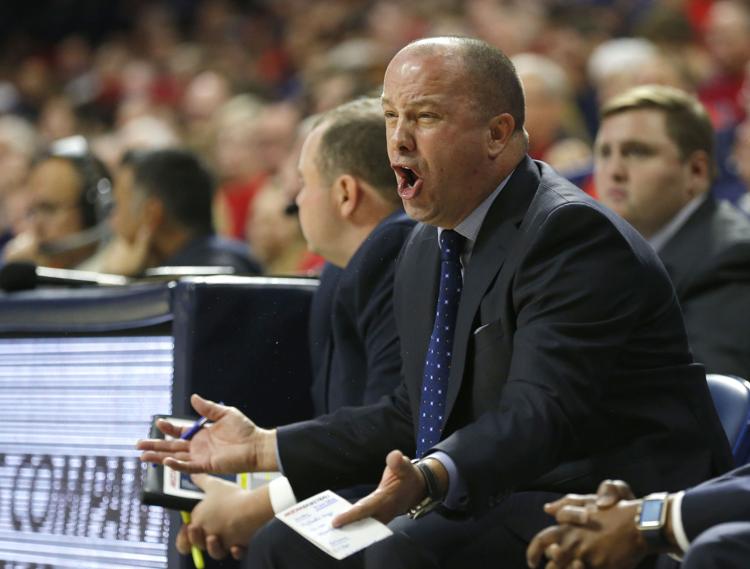 Arizona suspended Phelps from Nov. 10-14, 2017, after he told them that he broke NCAA rules. The specific rule was not disclosed in the letter, signed by Miller, that informed Phelps of his suspension. Phelps missed the Wildcats' first two regular season games.
Veteran on staff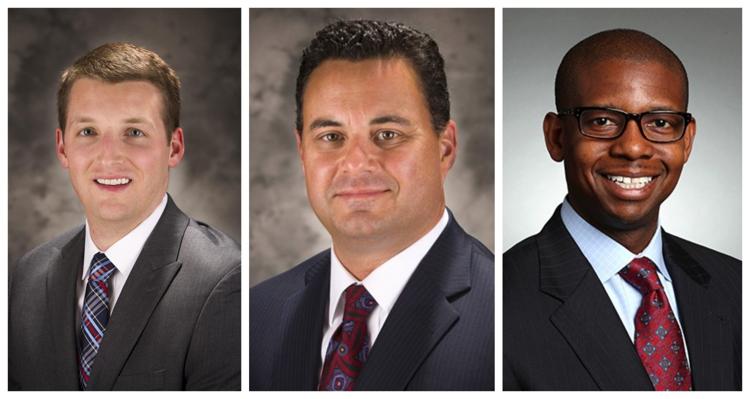 Despite the suspension, the 53-year-old Phelps was supposed to anchor a UA coaching staff that had taken a youthful look this season. Miller hired assistant coach Justin Gainey away from Santa Clara — where he served under Sendek, of all people — and brought onetime support staffer Danny Peters back as an assistant. Both Peters and Gainey received two-year contracts, an unprecedented move from an athletic department that typically makes its assistants year-to-year employees. Phelps, meanwhile, remained on his year-to-year deal. His contract is set to expire June 30.
… and a recruiter too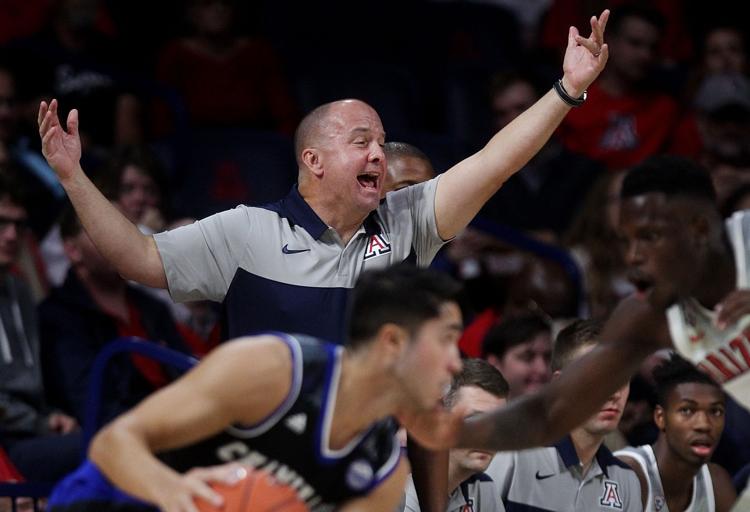 247Sports.com lists Phelps as the primary recruiter for prospects Nico Mannion, Josh Green, Terry Armstrong and Christian Koloko, and so it stands to reason that his imminent dismissal could affect the Wildcats' top-ranked recruiting class. Phelps was also listed as the top recruiter for current UA freshmen Brandon Williams and Devonaire Doutrive, and former Wildcat Omar Thielemans.
Miller said in November that the Wildcats' efforts to land Mannion, Green and others were "unprecedented in my lifetime as a college basketball player or coach, and it's more of that effort and togetherness of our staff and program that I'm most proud of, and I'm certainly elated to be able to welcome the class that we have."