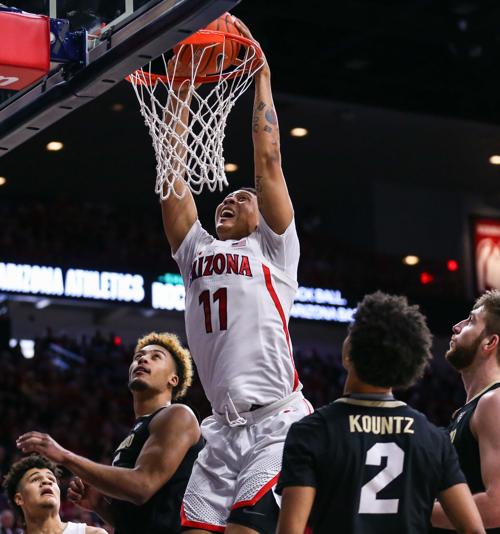 Not in decades has an Arizona basketball season opened so quietly.
No Red-Blue Game, no upcoming exhibitions, no external interviews — almost no hype whatsoever surrounded the Wildcats when they tipped off their first full practices last week.
Of course, a lot of that is COVID-19 related.
But maybe it's fitting: Not only do the Wildcats have plenty to figure out, with 10 new players to put on the floor this season, but they also won't be able to invite the Pac-12's biggest crowds until at least January.
Their whole season may be somewhat under the radar.
But between the program's actions, players' past accomplishments and a few words parceled out via UA's social media accounts, there are some clues that might help answer the questions ahead as the Wildcats prepare for their Nov. 25 opener against NAU.
Here's a look at five of them:
1. Why is the Wildcats' nonconference schedule so weak?
After pulling out of the NIT Season Tip-Off and having road games at Gonzaga and Illinois postponed until at least next season, the Wildcats will play what might be their weakest nonconference schedule since the 1940s. Arizona will only play mid- and low-major teams, and it won't leave McKale Center at all.
There are several reasons why. For one, UA was contractually obligated to keep December opponents Cal State Bakersfield, Cal Baptist and Montana on its schedule since their game contracts contained pre-pandemic force majeure clauses that allow the contract to be broken only for war, natural disaster or other acts out of a program's control.
UA and its first two originally scheduled opponents, NAU and Northern Colorado, moved their games since their contracts also had the old language. Arizona and NAU will now play Nov. 25, with the Northern Colorado game likely moving to mid-December.
Then there was the problem of finding or creating a suitable multi-team event to play in. Playing away from home brings costs to suddenly cash-strapped programs, as well as potential COVID-19 exposure and testing concerns, and UA basketball operations director Ryan Reynolds said has been hard to attract others to play in Tucson.
ASU coach Bobby Hurley had similar problems.
"I found out quickly that no one really wanted to travel," Hurley said earlier this month. "It was very difficult to convince some of the programs we were hoping to (play). It became apparent we were going to have to make a move."
So the Sun Devils agreed to travel to Connecticut to play in the Empire Classic, a multi-team event also featuring Villanova, Baylor and Boston College.
But while ASU will do so with a potential top-25 team, the Wildcats lost all five of their starters and return only three players who saw time last season: Guard Jemarl Baker, forward Ira Lee and center Christian Koloko.
So rather than travel for a multi-team event, the Wildcats invited Grambling and Sam Houston State to McKale Center as part of a fixed-bracket event that will also have those two visitors play Grand Canyon over Thanksgiving weekend. UA and GCU will not play each other.
Arizona's presumably low strength of (nonconference) schedule will make the Pac-12 season of extra importance. The Wildcats may have to break .500 in league play to reach the NCAA Tournament, an accomplishment that won't be easy.
Of course, nonconference play might be difficult to measure anyway. Teams with 20-game schedules such as the Pac-12 will only play seven nonconference games, and teams may not be able to complete their full schedules if positive tests and contact tracing sidelines players.
2. What's this team going to be good at?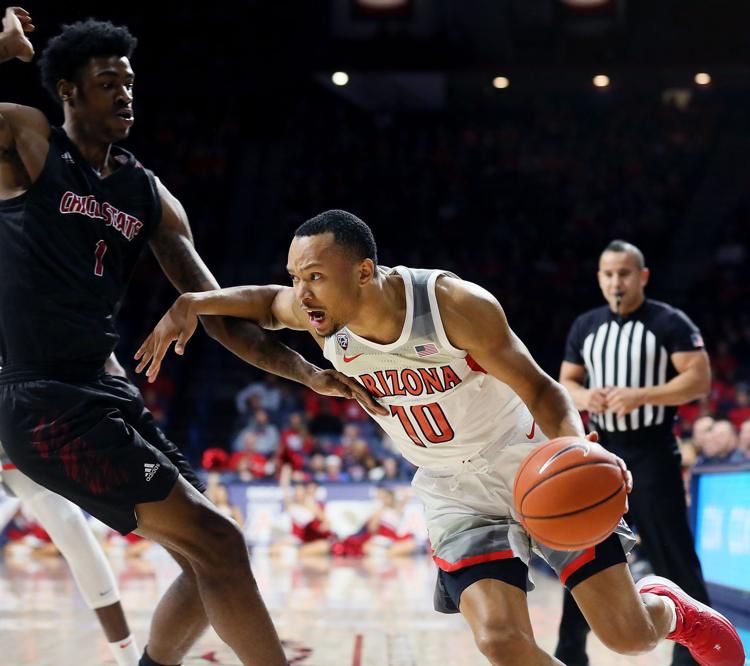 The Wildcats played three guards last season, but Nico Mannion was almost always the guy with the ball.
This time, Arizona can go with three guards and all of them can also be point guards: Georgetown transfer James Akinjo, Estonian freshman Kerr Kriisa, Seattle U grad transfer Terrell Brown and Baker have all played on the ball at their previous stops.
"I think our strength is going to be our speed and our shooting — a lot of our guys can shoot from (positions) 1-5, and obviously our playmaking skills," Akinjo said in a UA-produced video. "We've got a lot of guards who can make plays off the dribble, like me, Jemarl, Kerr. I think that's going to be our biggest strength."
In an interview with the Star and Blue Ribbon Yearbook last month, UA coach Sean Miller said he didn't think anyone could be pigeonholed as the point guard on this year's team.
"This year with the way our team is constructed, (point guard) can involve any of the three really," Miller said. "It's very different."
3. Is there any culture shock?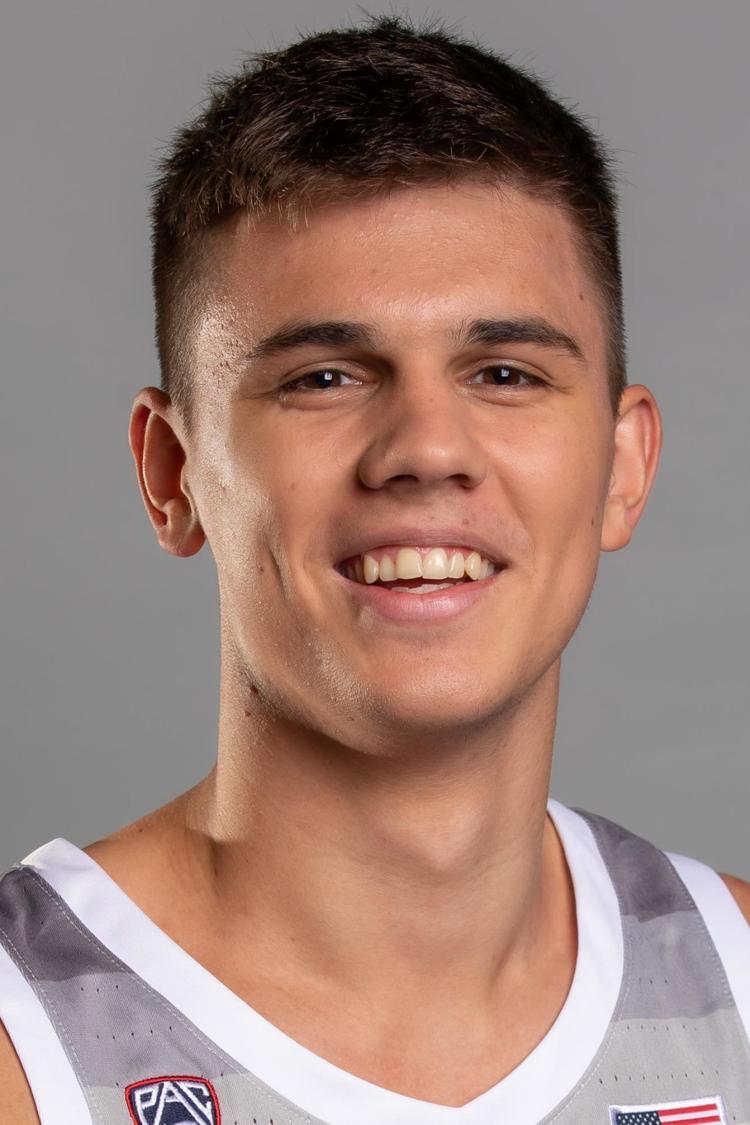 Arizona's roster is truly global, with seven scholarship players arriving from other countries. That includes four European freshmen who arrived in Tucson sight-unseen in late August: Kriisa, French forward Daniel Batcho, and Lithuanian twins Azuolas and Tautvilas Tubelis.
Kriisa told UA play-by-play broadcaster Brian Jeffries in a UA-produced video posted last week that he loved Tucson so far, and that he's found people here are more friendly and open.
"Estonians are, I would say, colder in some ways," Kriisa said. "But I guess it has to be the weather also that makes a difference. If you have this kind of weather here, you have to be happy, you know?"
And while Kriisa said he misses his grandmother's cooking, especially meat-potatoes-and-salad compositions, he said he's become a fan of some restaurants near UA's campus as well as In-N-Out Burger.
"I have a burger there without the onion rings, so this is really good," Kriisa said. "Who hasn't tried it, go try it. It's good."
4. Will the extra year of eligibility change UA's recruiting philosophy?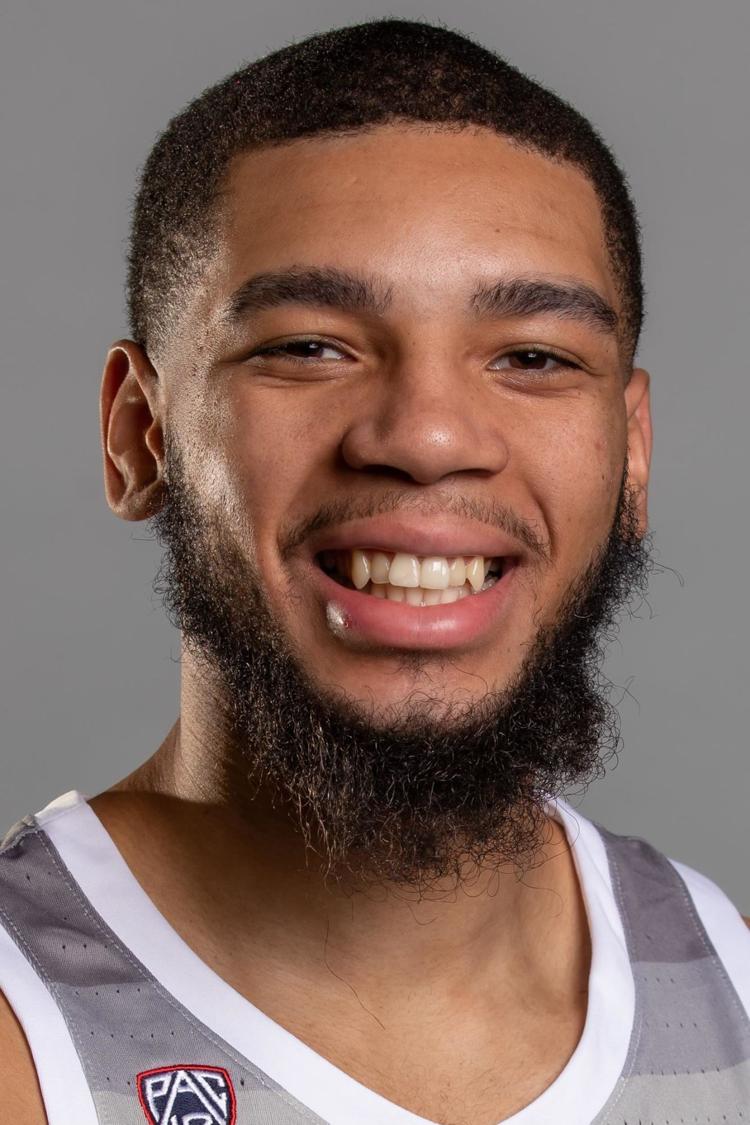 The NCAA ruled last week that winter sports athletes will get an extra year of eligibility if they want it. While Miller hasn't been available for comment since the NCAA made its decision, it probably won't change things much at Arizona.
The ruling could, however, allow Terrell Brown to spend two years instead of one or Baker to play four full seasons at UA through 2022-23.
But high major programs such as Arizona's rarely keep players around four years, let alone five, with most guys turning pro or transferring before their eligibility is up. The Wildcats' European players will likely be courted by pro clubs across the Atlantic. They would have leverage as non-import players.
5. What happens to the homecourt advantage?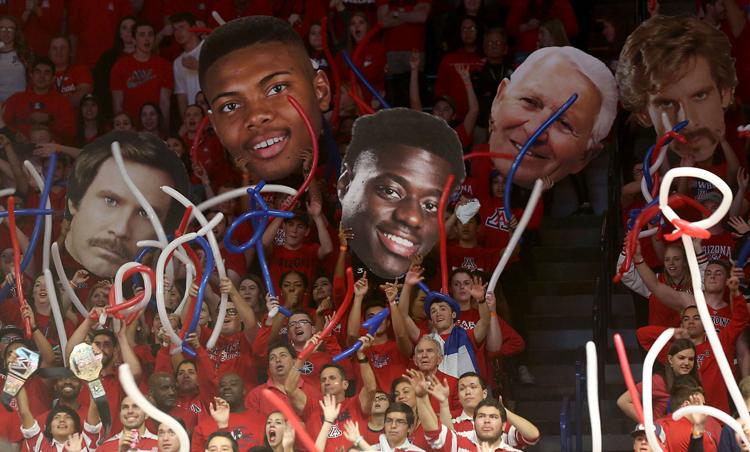 The Wildcats normally enjoy the biggest homecourt crowds in the Pac-12 at McKale Center, with fans known to stand up and get louder when the team struggles — the kind of support this group of newcomers might need this season.
But it won't be possible, at least for now. Even if they are allowed in January, the screaming, five-figure sort of crowds appear highly unlikely.
Arizona is giving its season-ticket holders until Oct. 29 to decide if they want to opt out of whatever tickets might become available this season, and nobody knows what that might be.
Whatever the case, the Pac-12 is likely to only permit the maximum number of fans allowed by whatever schools face the most health restrictions, ensuring that no team has an advantage.
"We're planning for all scenarios," said Chris Celona, Arizona's associate athletic director for ticket sales. "I think the big thing for us is to follow all state and CDC guidelines ensuring social distancing and protocols.
"The one thing the whole pandemic has told us is that you can't plan for any one thing. You may have to adapt or change right away in a very short period of time. But our fans have been patient. People want to watch Arizona athletics again."
Be the first to know
Get local news delivered to your inbox!