Lute Olson, who drew decades of national attention to Tucson and the University of Arizona by turning the school's basketball program into a perennial power, died Thursday night.
Georgia Tech basketball coach Josh Pastner, a former UA player and assistant coach, said Olson was, simply, "the best."
"He's one of the greatest human beings ever. He's unbelievable. There's no words that can express my appreciation, my gratefulness for him. He literally built the basketball program and the city," he said. "I watched him every step of the way in how he coached and how he handled himself. He demanded excellence. He was tough on guys, but every player who played for him loved him. God bless him and his family."
Arriving in Tucson from the University of Iowa in 1983, Olson became the most successful basketball coach in UA history over his 24 seasons with the Wildcats before retiring in 2008 amid health concerns. Named to the Naismith Basketball Hall of Fame in 2002, Olson led the Wildcats to the 1997 NCAA title, still the crowning moment to date in UA athletics history, along with three other Final Fours and 22 NCAA Tournament appearances.
Overall at Arizona, Olson went 589-187 overall and won 11 Pac-10 championships. Olson also produced 35 players taken in the NBA Draft, including 14 lottery picks.
"He had no weaknesses as a coach," said UA coach Sean Miller, who replaced Olson permanently in 2009 after the program had interim coaches for two seasons. "He was a tremendous teacher of the game. He was a relentless recruiter. He was an astute evaluator of talent. He was a fierce and confident leader. He was more than a coach to all of his players."
Olson's presence in Tucson also spread well beyond the McKale Center floor, which is named after Olson and his first wife, Bobbi. Perhaps Tucson's most recognized celebrity at the height of his career, Olson made frequent appearances around town and in commercials, during and after his retirement.
Over time, Tucson and UA tugged back at him. Olson twice turned down overtures to coach at the University of Kentucky and, when a statue of him was unveiled outside McKale Center in 2018, explained why he arrived to take over a 4-24 team at UA after nine successful years at Iowa in the late 1970s and early 1980.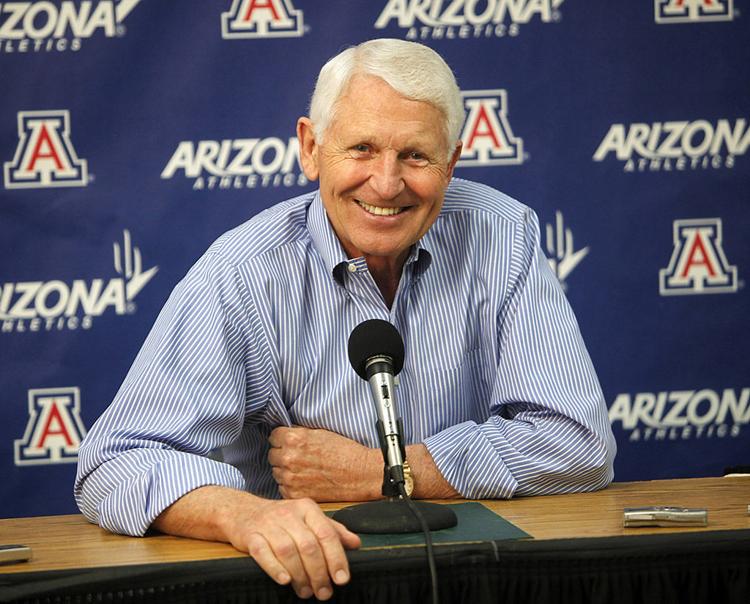 "When people talk about me coming here in '83, I ask them, 'Have you ever spent nine winters in Iowa City?'" Olson said.
Olson also spoke proudly of his post-retirement work for the UA Foundation, where he served as an ambassador, traveling around the country to appear at functions involving the school's fundraising arm.
"That's really kept me tied in with the university," Olson said in 2014. "That job entails seeing a lot of different people, whether it's for engineering, Eller College, Judaic Studies or something else.
"I've had a lot of questions about, 'Do I miss coaching?' Frankly, the only thing I've missed about coaching is the practice, to be with the kids and have some effect on their lives."
From his 2008 retirement until the 2018-19 season, Olson had also been a regular in the McKale Center stands, sitting midway up in the lower section across from the UA bench along with his wife, Kelly.
His well-groomed hair was easy to pick out there. So, too, is the hair on the statue outside of McKale Center, where Olson is shown holding the 1997 NCAA trophy and beaming.
"The hair was right," Olson said at the statue's unveiling, drawing laughter from the dozens of former players, donors and staffers who attended the event at the Jim Click Hall of Champions on the north side of McKale Center.
During a speech beforehand, though, Olson also made it clear that the honor was not just his.
"I think it's a great tribute to the players who went through this program, because I didn't make one basket," Olson said.
His former players told a different story, crediting Olson for developing them on and off the court.
"We used to go out to restaurants that I couldn't pronounce," said former UA star Damon Stoudamire, now the head coach at Pacific. "We'd always go out to dinner (on road trips) and at coach's request we had to wear slacks and a collared shirt. I didn't really want all that. I really just wanted a burger.
"But what I learned was etiquette. Coach was trying to teach us something bigger that we couldn't see at the time."
Stoudamire said the experiences began paying off already as a senior, when he attended several formal postseason awards ceremonies for his all-American play in 1994-95. And while Stoudamire said he still thinks of what Olson would do in some situation when he's coaching the Tigers, former UA guard Matt Muehlebach does the same thing in his Tucson attorney's office.
"His attention to detail, his preparation — I think about that every day as a lawyer," Muehlebach said. "The preparation with Lute was as good as I've ever seen."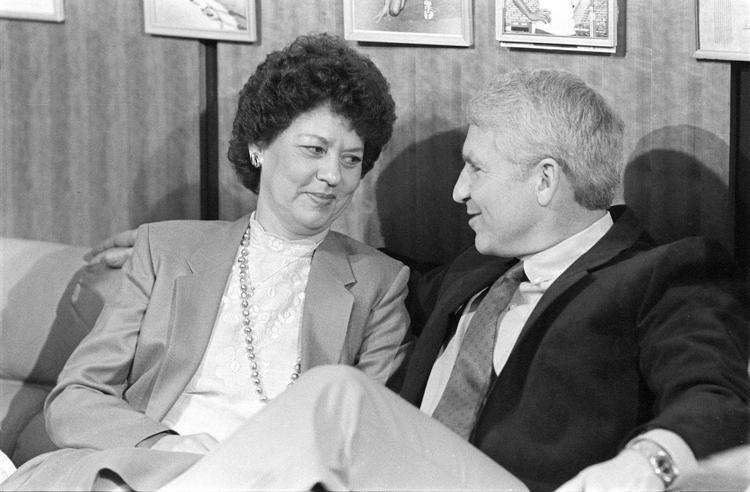 Olson was also known for his manner of motivating players without using curse words. Just a glare, with arms crossed, was often enough.
But underneath it all, his players grew to know Olson was just trying to get the most out of them. Because he cared.
"I didn't really understand true hard work until I got here," said Pete Williams, one of UA's first standout players under Olson in the 1980s, during Olson's statue unveiling.. "When you talk about Arizona basketball and a family, it's a family in every sense of the word. Love you coach."
While Arizona held several "Lute Olson All-Star Games" at McKale Center toward the end of his career, bringing back former players for a McKale Center scrimmage, the coach also lent his name to a fantasy camp that Williams and many other former UA players worked every September.
When Olson turned 80 in 2014, former UA player Harvey Mason arranged a surprise birthday party. Former Wildcats such as Steve Kerr, Sean Elliott, Kenny Lofton, Anthony Cook, Joe Turner, A.J. Bramlett, Channing Frye, Jason Terry, Miles Simon and Luke Walton also showed up.
"I'm just happy that I'm healthy and that the family and grandkids are all healthy," Olson said afterward. "It's a been a good 80 years, I guess. A lot of really nice young men have gone through the programs I've been in. I feel good about it."
After news of Olson's death spread Thursday evening, many former Wildcats posted condolences and stories about Olson's influence on him. Included, of course, was Warriors coach and former UA star Steve Kerr, whose jersey hangs on the McKale Center walls.
"It's hard to put into words how much Lute Olson meant to me," Kerr tweeted. "He was an amazing coach and a wonderful man. Being part of the U of A basketball family changed my life forever. I will never forget 'Coach O,' those awesome nights at McKale and all my teammates."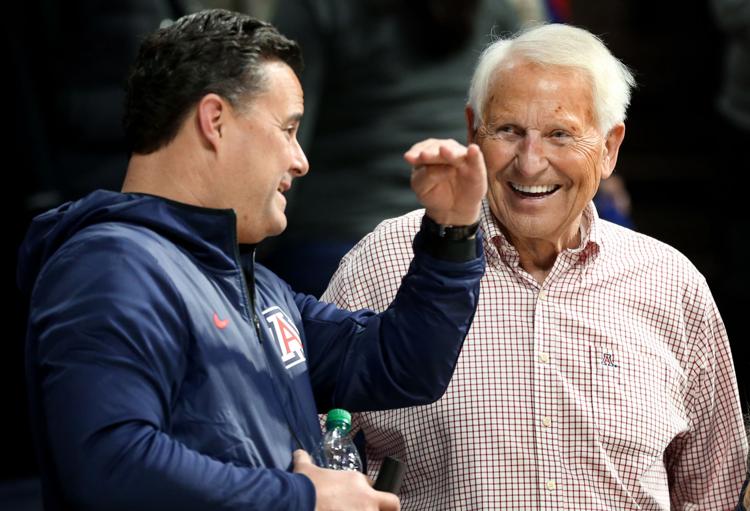 Olson kept coaching until just after his 73rd birthday in 2008, and made it clear he wanted to coach longer. He left the Wildcats in October 2007, announcing he was taking an indefinite leave of absence for what he called a "medical condition that is not life threatening," and wound up missing the entire 2007-08 season while Kevin O'Neill served as interim head coach.
Olson cited "stress and anxiety" for the leave of absence. He was also going through a divorce with his second wife, Christine, that was finalized in the spring of 2008, when he announced he would return to coaching. He ultimately retired in October 2008.
Olson said the difficult times actually started with the death of his first wife, Bobbi, of ovarian cancer in 2001. They had been married for 47 years and had five children.
"There's always a lot of stress in coaching, and in the second marriage there was a lot of stress involved," Olson said. "But (now) I've felt pretty much relieved of any stress. It was a really difficult thing to go through with Bobbi's death, and the pain and suffering and the second marriage. But other than that, everything has gone well.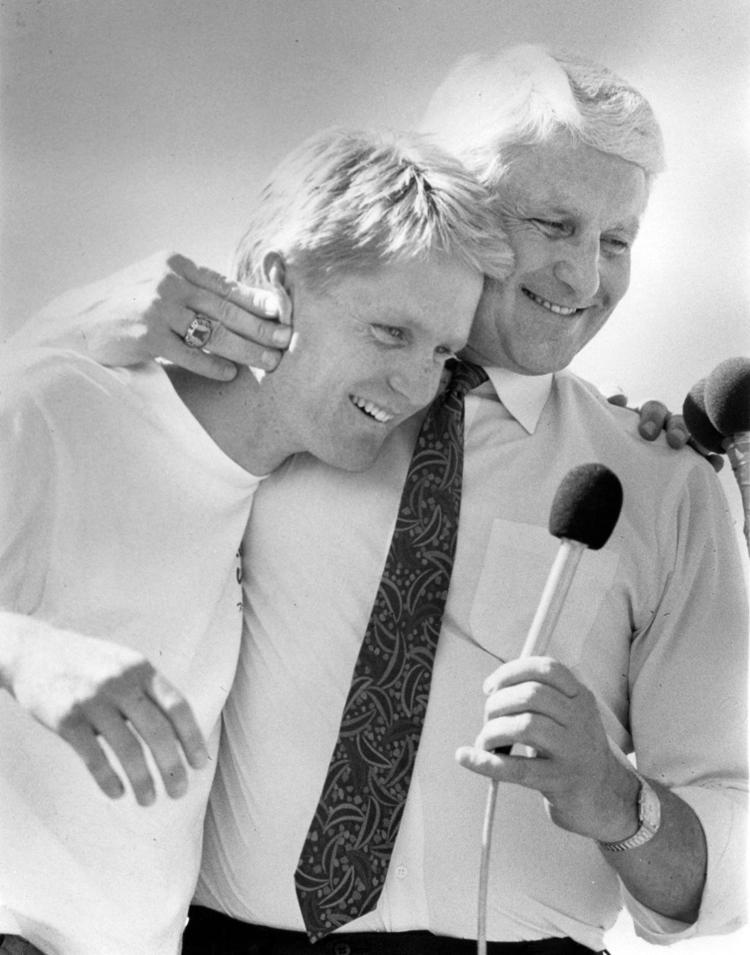 Olson returned to coach in April 2008 but retired permanently six months later, and Russ Pennell served as interim head coach in 2008-09 before Miller took over the Wildcats in 2009-10.
In the days following his retirement, Olson's personal physician, Stephen Knope, said the coach had suffered a small stroke in the previous year, one that likely resulted in depression and changes in judgment. That stroke occurred in Olson's frontal lobe, Knope said, an area that controls executive function and serves as a center for personality.
"In retrospect, (the effects) probably didn't appear for several months," Knope said then.
At the time, Olson's doctors said he had also been diagnosed with atrial fibrillation, or abnormal heart rhythm, likely as a result of the stroke. Olson has for years dealt with a familiar tremor, which causes involuntary shaking and a trembling voice.
However, Olson said he felt good about his health after turning 80 in 2014.
"I don't need glasses, other than for reading, and my blood pressure is 110 over 70," Olson said. ""I've been fortunate to have a long life of good health with the exception of the stroke that ended my coaching career. And that was just in the frontal lobe, so I had no effects from that other than just to get through the mental part."
Health issues did severely impact Olson's early family life. His father, Albert, died of a stroke after giving his children haircuts before going to church on a Sunday when Lute was 5 years old. Nine months later, Olson's brother, Amos, died in a tractor accident shortly after returning home from Mayville State University to run the family farm.
Olson went on to graduate from Grand Forks High School in North Dakota, where he became known as "Leaping Luke" while leading his team to the state title. There, he also met his first wife, Bobbi, who became a beloved figure within the Arizona basketball program until her death of ovarian cancer in 2000.
Lute and Bobbi Olson married on Thanksgiving 1953, when Lute was a sophomore at Minnesota's Augsburg College. There, he played football and basketball for four years and baseball as a senior, when he was named the school's athlete of the year.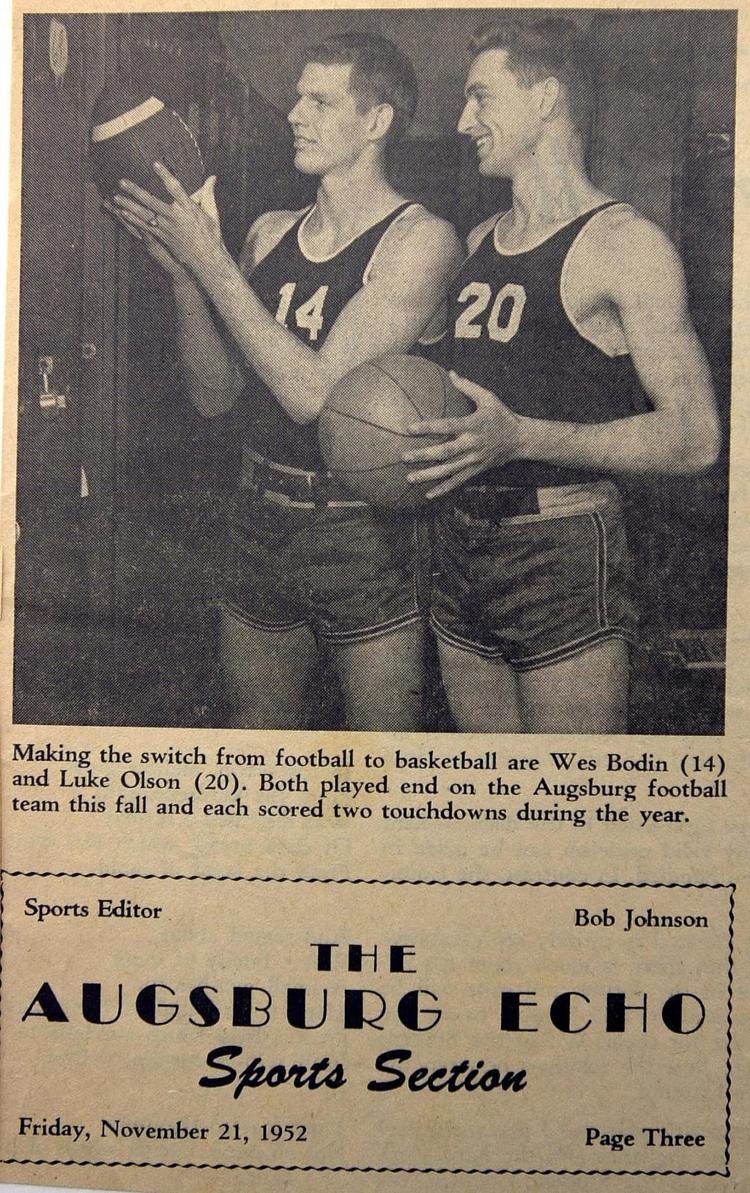 Olson then began a 13-year tour of coaching high school basketball in Minnesota and Southern California, stepping away from the game for the 1961-62 season to become a high school counselor in Boulder, Colorado.
In 1969, Olson moved from Marina High School in Huntington Beach, California, to take over as coach at Long Beach City College, where he spent four years before taking over for Jerry Tarkanian at Long Beach State.
Olson spent only one season at Long Beach State before he was hired at Iowa, and he reached national prominence by leading the Hawkeyes to the 1980 Final Four. Arizona hired him away three years later and soon after, made NCAA Tournament appearances an expectation for Wildcats fans.
Arizona made its first NCAA Tournament under Olson in his second year, 1984-85, then played in 13 more — capped by the 1997 national championship — before its 1999 appearance was vacated because of an NCAA violation.
Known to be particularly skilled as a talent evaluator and talent developer, Olson jumpstarted the Wildcats by signing the lightly recruited Steve Kerr and Cholla High School star Sean Elliott. After those two led the Wildcats to the 1988 Final Four, captivating Tucson, he was able to attract more high-level talents to build UA into perennial powers.
"Thank goodness for Sean Elliott," Olson said. "Then it took a while until we had another Arizona guy who affected the program — Richard Jefferson and (Mike) Bibby. Arizona was not known for having a whole lot of high-level Division I players. But I had been in California for 20 years, so I had contacts, and Josh (Pastner) had contacts in Texas, so we were able to get things going.
"I know we had some local mothers upset that we didn't take their sons, but the worst thing you can be is to be from the area, come in on scholarship and not get in the games."
Meanwhile, Olson also led USA Basketball team to a gold medal in the 1986 World Championships, a triumph that helped lead to his 2002 Hall of Fame induction. The team was the last U.S. team to enter the World Championships with only amateur players, including Kerr and former UA teammate Elliott.
After the U.S. swept through favored opponents from Yugoslavia, Brazil and Russia to win the gold, Olson said of the medal: "It looks pretty good, doesn't it? My feeling is one of elation."
Eleven years later, Olson reached the pinnacle of college success, with the Miles Simon-led Wildcats winning the NCAA Tournament by knocking off three No. 1 seeded teams — Kansas, North Carolina and Kentucky — after trailing South Alabama by 10 in the first round.
The Wildcats needed overtime to beat Providence (in the Elite Eight) and Kentucky (in the championship game) and when the last buzzer sounded, Simon clutched the ball tightly and light-hearted Bennett Davison ran over to tussle Olson's famously well-coiffed hair.
"This is one tough group of Cats," Olson said.
Arizona just missed another championship in 2001, reaching the title game when an injury to star guard Gilbert Arenas plague the Wildcats, and nearly returned to the Final Four with close Elite Eight losses in both 2003 and 2005.
Olson coached to the NCAA Tournament every year through 2007, after which he took the 2007-08 season off and retired for good just before the 2008-09 season was to begin. The Wildcats made those two postseason coaches under interim coaches Kevin O'Neill and Russ Pennell but the 2007-08 appearance was vacated because of an NCAA violation.
After he retired, Olson remained a visible sight at UA home games until the 2018-19 season, while working for the UA Foundation. Even in 2016, at age 82, he went to Boston to help generate support the UA Foundation's Arizona NOW campaign to raise $1.5 billion.
"The main thing is it brings people there who are interested in athletics," Olson said then. "It's not a case of speaking but of doing a lot of Q&A. But I enjoy doing that. It keeps me connected, and the money raised goes to (academic programs). Very little of it is for athletics."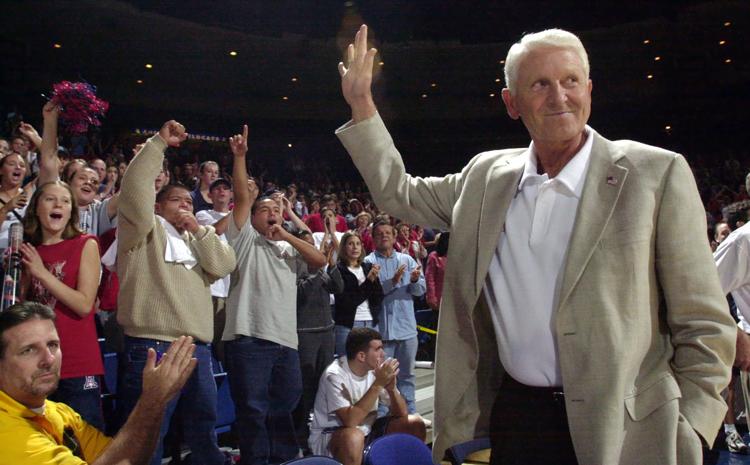 But after Olson suffered another stroke in February 2019, he was less active. Olson was admitted to Banner University Medical Center-Tucson after the most recent stroke. David Labiner, chairman of the UA department of neurology, said Olson was "expected to make a full recovery but will likely need some rehabilitation therapy after his discharge from the hospital."
The hospital offered no further details and Olson had kept a low profile since then. He did host several former UA players at his house for dinner in August 2019, when they were in town to work the Lute Olson Fantasy Camp at the Sporting Chance facility.
Former UA standout Reggie Geary, now a UA developmental staffer, posted a photo on Instagram from the dinner with Olson surrounded by former players Salim Stoudamire, Bennett Davison, Joe Turner, Kyle Fogg, Craig McMillan, Ben Davis, A.J. Bramlett, Corey Williams, Donnell Harris, Pete Williams, Muehlebach, Geary and Matt Brase — Olson's grandson and a former player.
Everyone in the photo had arms wrapped around their shoulders.
"Any reason to come to Tucson is great," said Williams, a standout on Olson's first UA teams in the mid-1980s who now is a probation officer in Southern California. "But this is really about a chance to see 'Coach O.'"
For Salim Stoudamire, a former NBA player who is Damon's younger cousin, the appearance was his first at the camp, which was geared toward longtime adult fans of Olson and the Wildcats. He said seeing Olson was a major motivation to attend.
"It's been tough lately, with a lot going on in my life and a lot in his life," Stoudamire said then. "But I'm always there for him. Obviously, I came to see him. I pray that his future is bright. All I can do is add positive energy."
Olson's last known appearance at McKale Center came on Feb. 7, 2019, when he sat in Tucson attorney Burt Kinerk's seats across from the UA bench while the Wildcats hosted first-place Washington. Two months earlier, he had been honored at a UA women's game at McKale Center, on the floor that bears his name with the memory of a long and proud chapter in Arizona sports history.
"Coach Olson is not only an icon of our men's basketball program and all of college basketball, but he is also an embodiment of greatness to Arizona Athletics, the University of Arizona and the Tucson community," UA said in a statement after Olson's 2019 stroke was disclosed. "Our thoughts are with Coach Olson, his family and loved ones during this time."
Olson's stamp on Arizona sports history won't be forgotten. Not only is McKale Center floor is named "Lute and Bobbi Olson Court," but his statue remains outside the north end of McKale Center.
There, fans congregate before and after athletic events, or peer inside to the Hall of Champions to replay great UA sports moments.
"It's a great opportunity to have the statue right there so people can walk by and share their stories — about what kind of coach he was, the legacy that he left here but also what he did, how he mentored and coached," Arizona AD Dave Heeke said during the statue's unveiling. "It's a noble cause, the ability to impact people's lives. That's what coach Olson did."
Photos: Arizona Wildcats basketball coach Lute Olson
Lute Olson
Lute Olson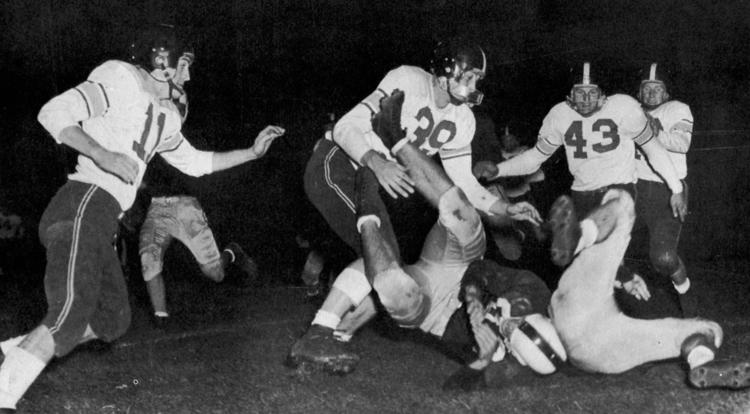 Lute Olson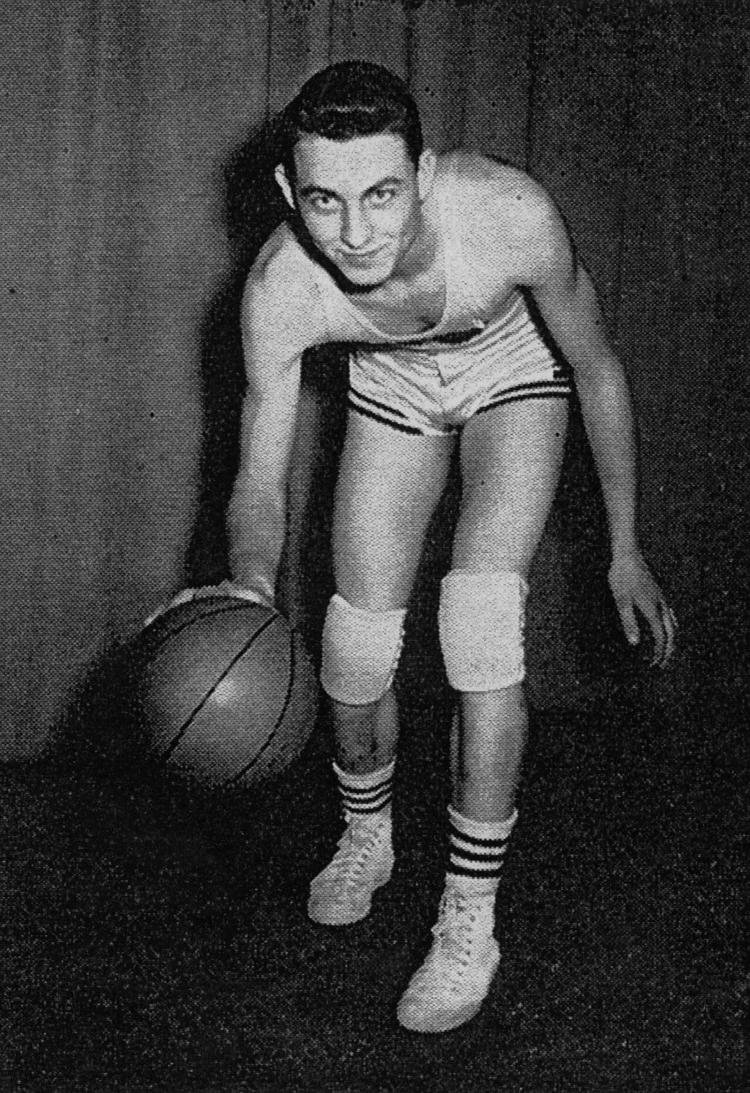 Lute Olson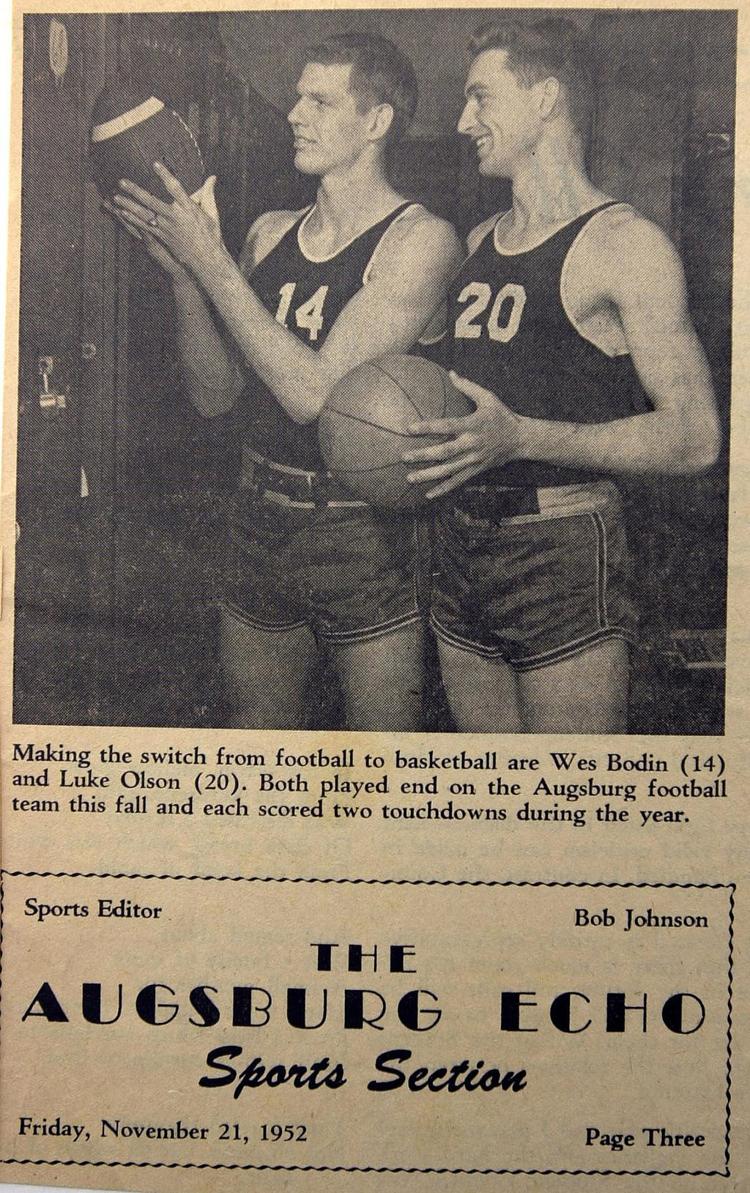 Lute Olson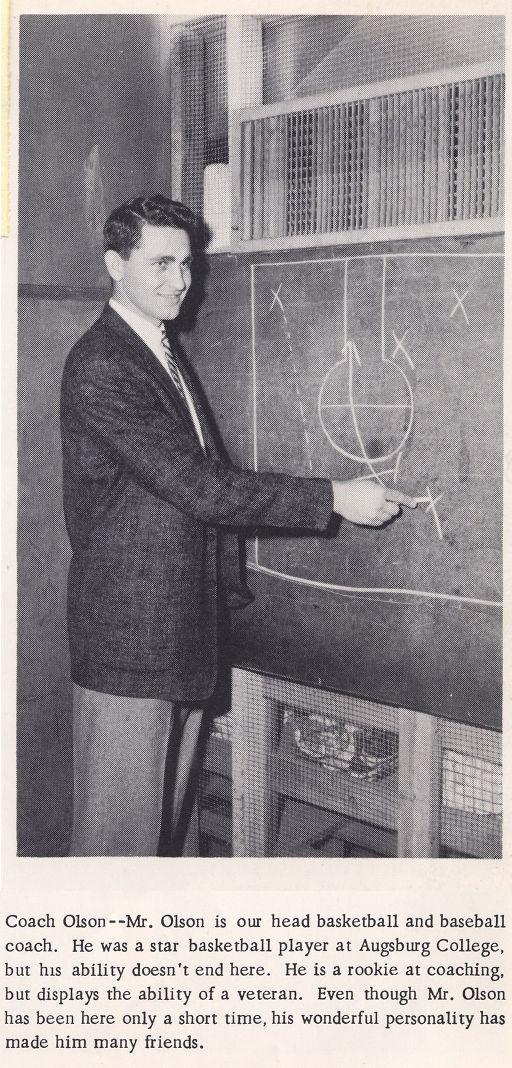 Lute Olson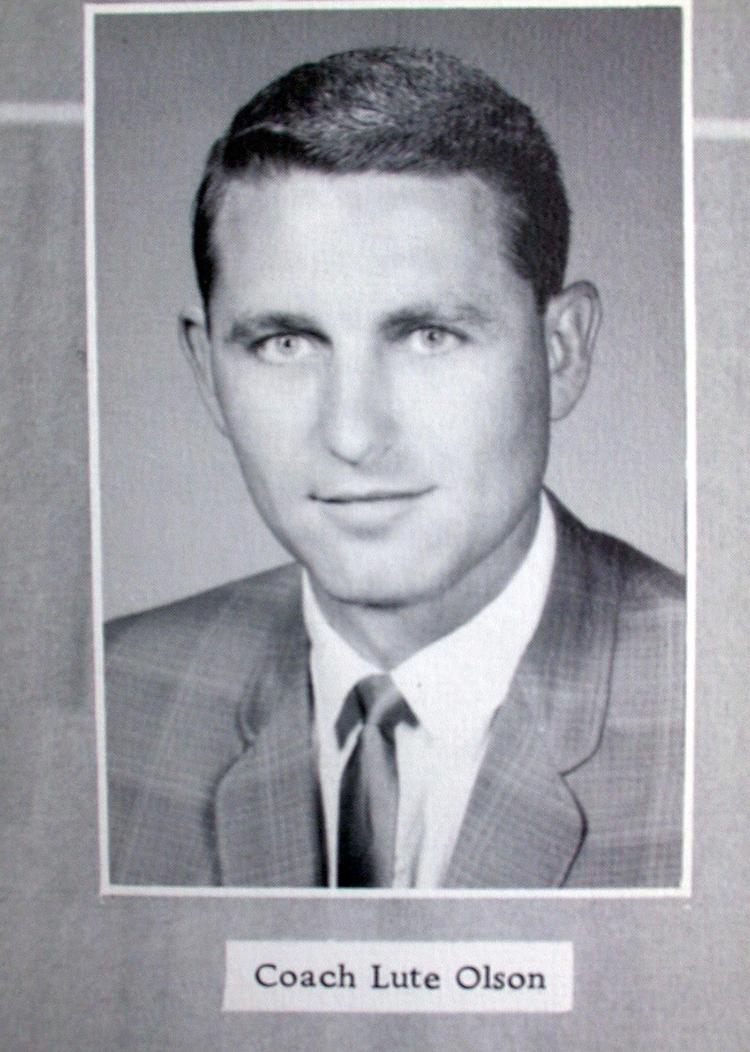 Lute Olson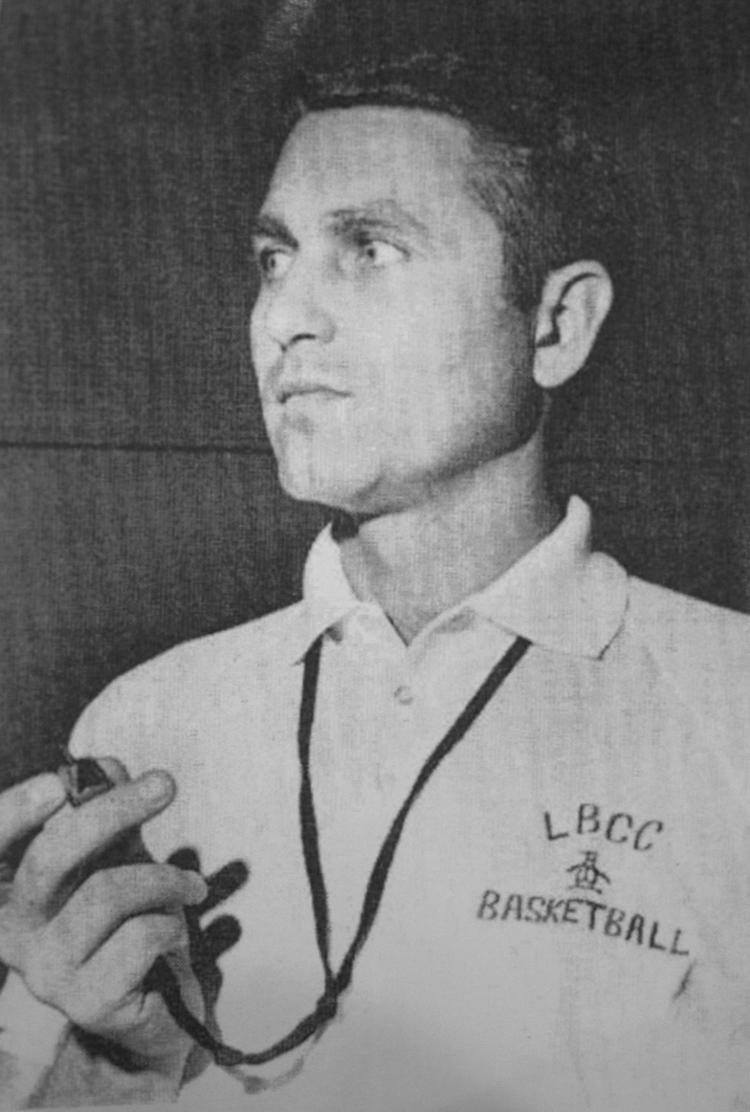 Lute Olson
Lute Olson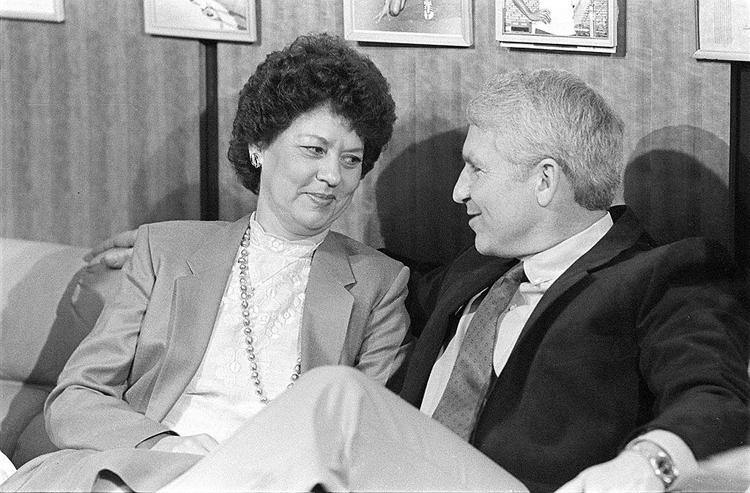 Lute Olson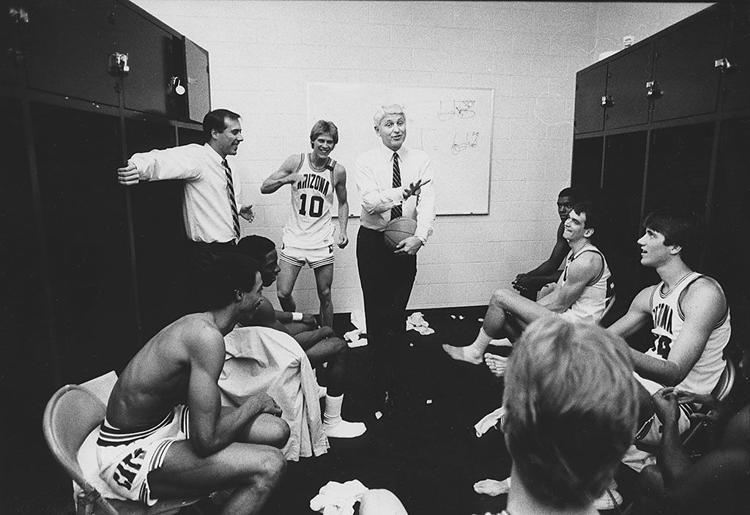 Lute Olson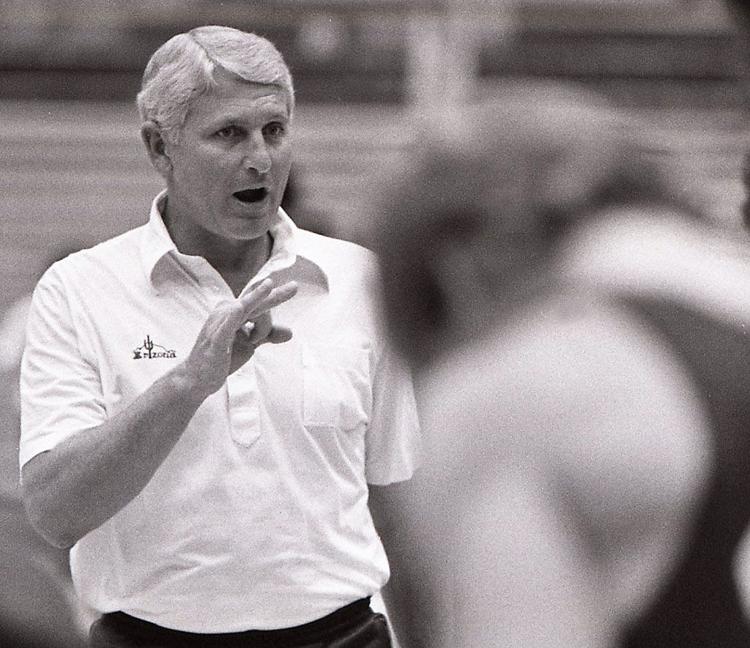 Lute Olson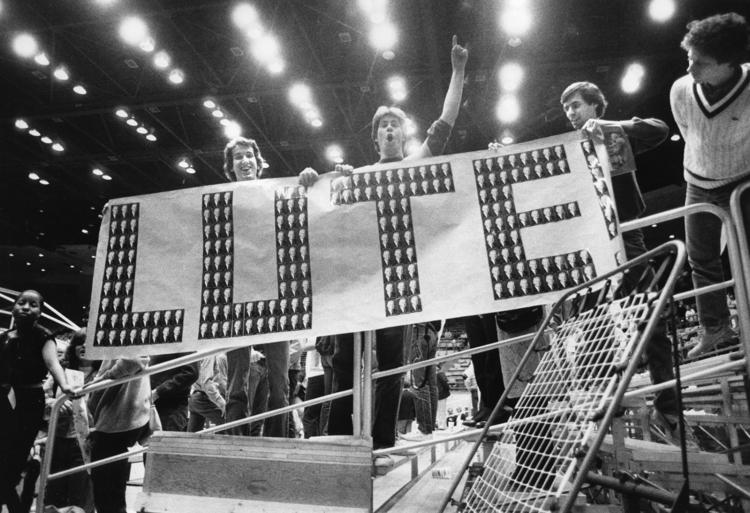 Lute Olson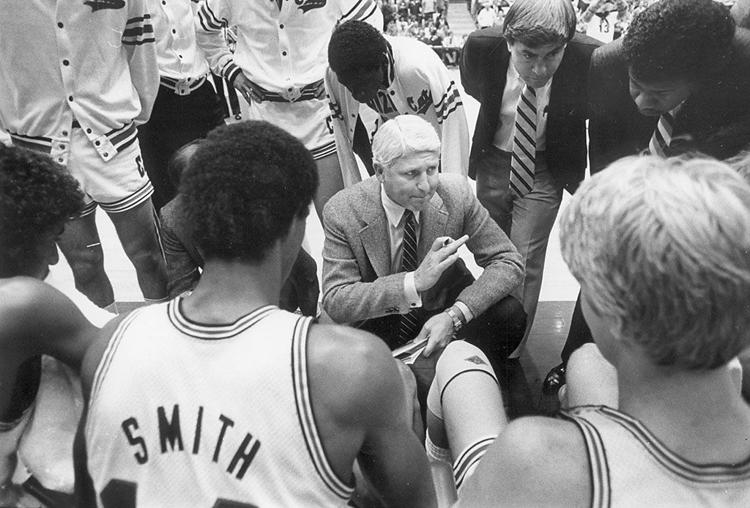 Lute Olson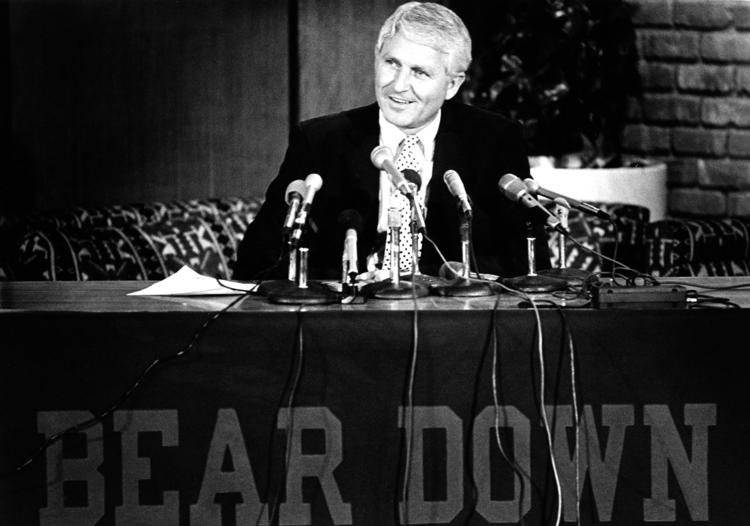 Lute Olson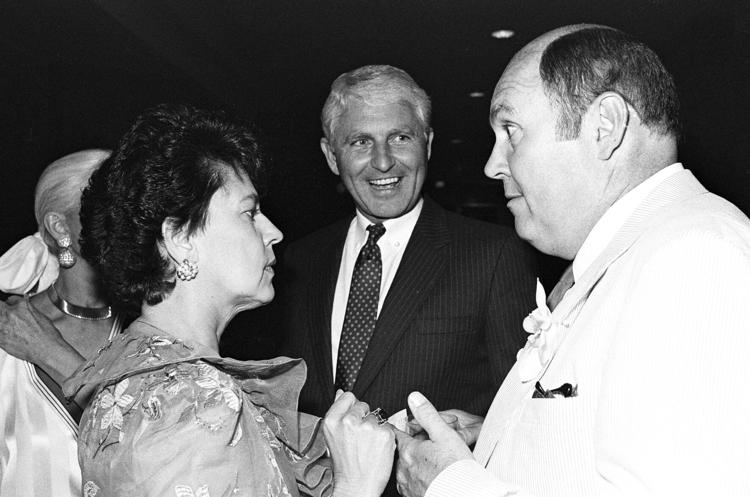 Lute Olson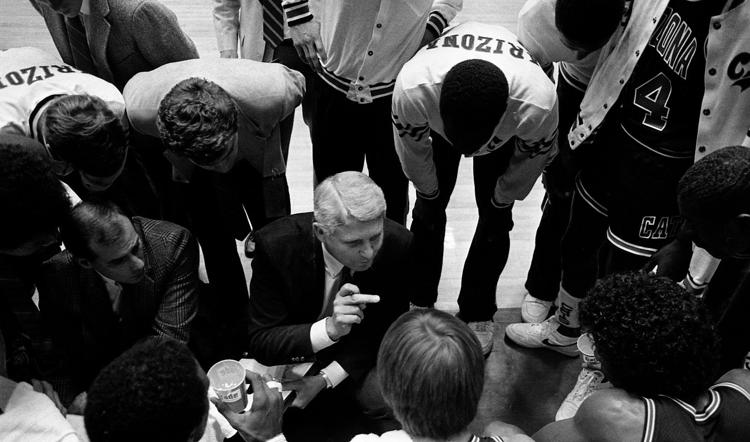 Lute Olson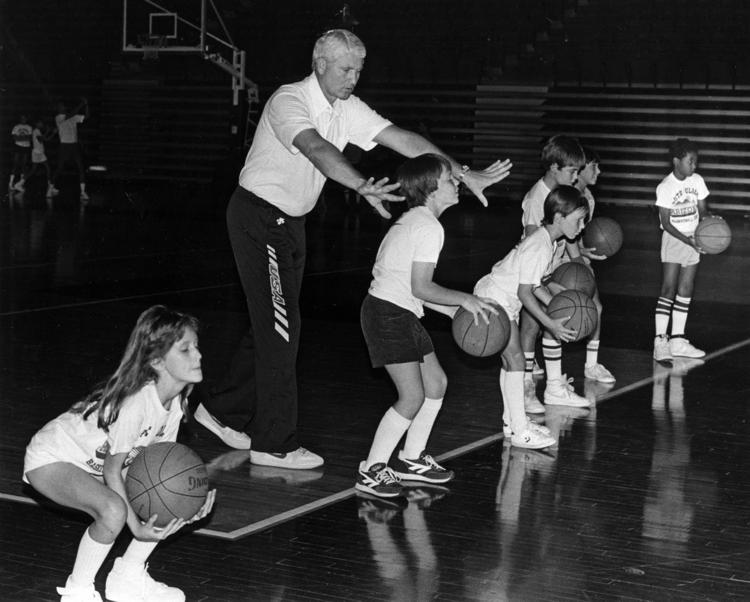 Lute Olson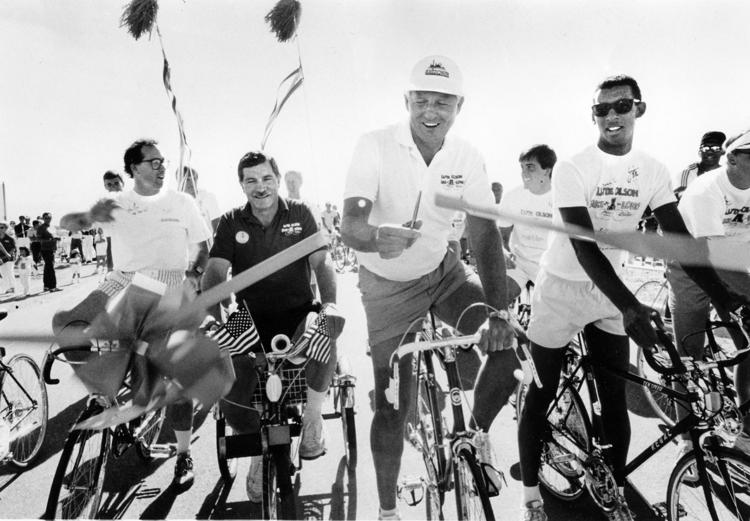 Lute Olson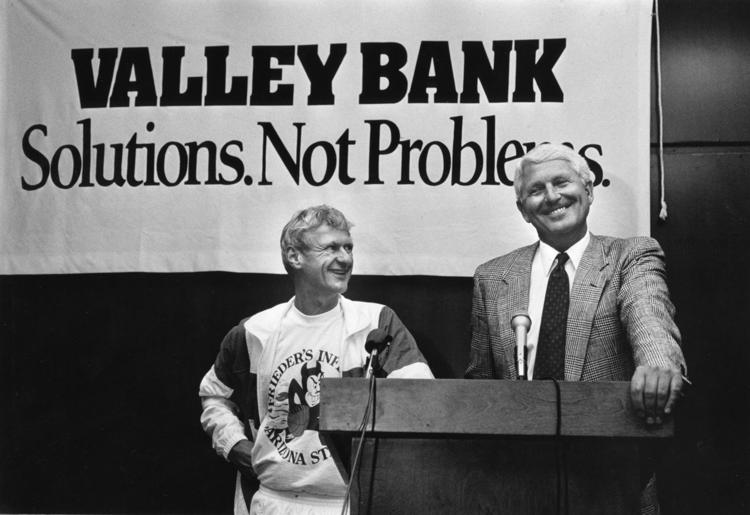 Lute Olson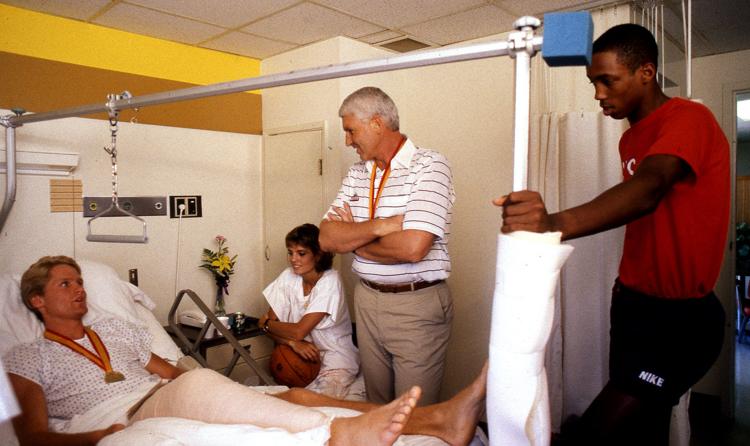 Lute Olson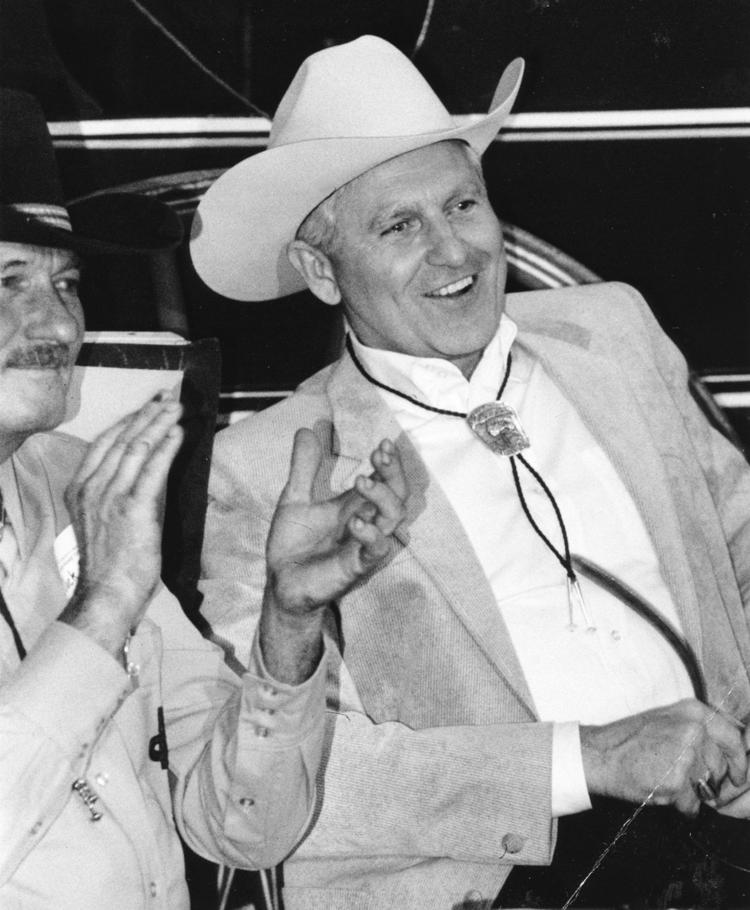 Arizona vs. Oklahoma / 1988 NCAA Final Four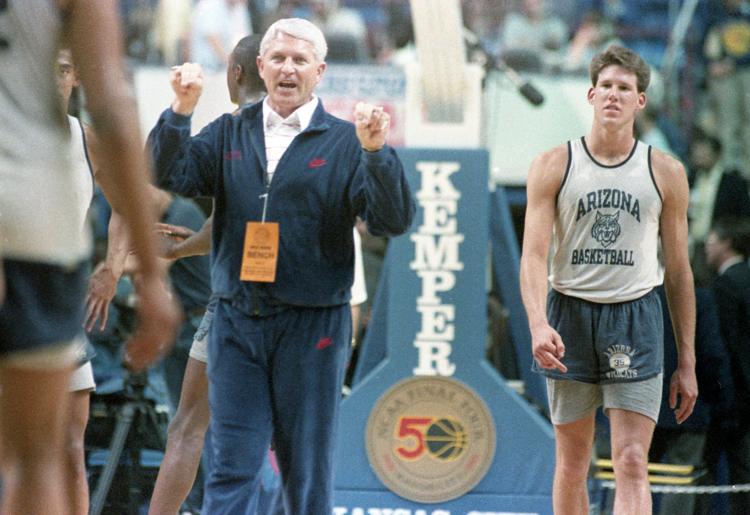 Arizona vs. Oklahoma / 1988 NCAA Final Four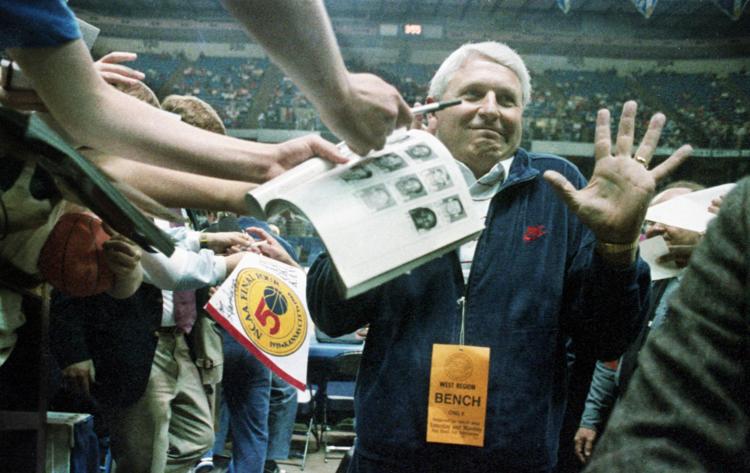 Lute Olson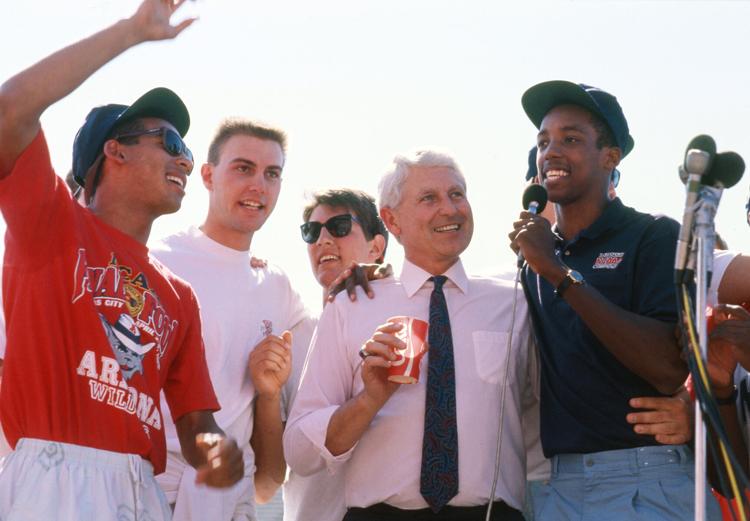 Lute Olson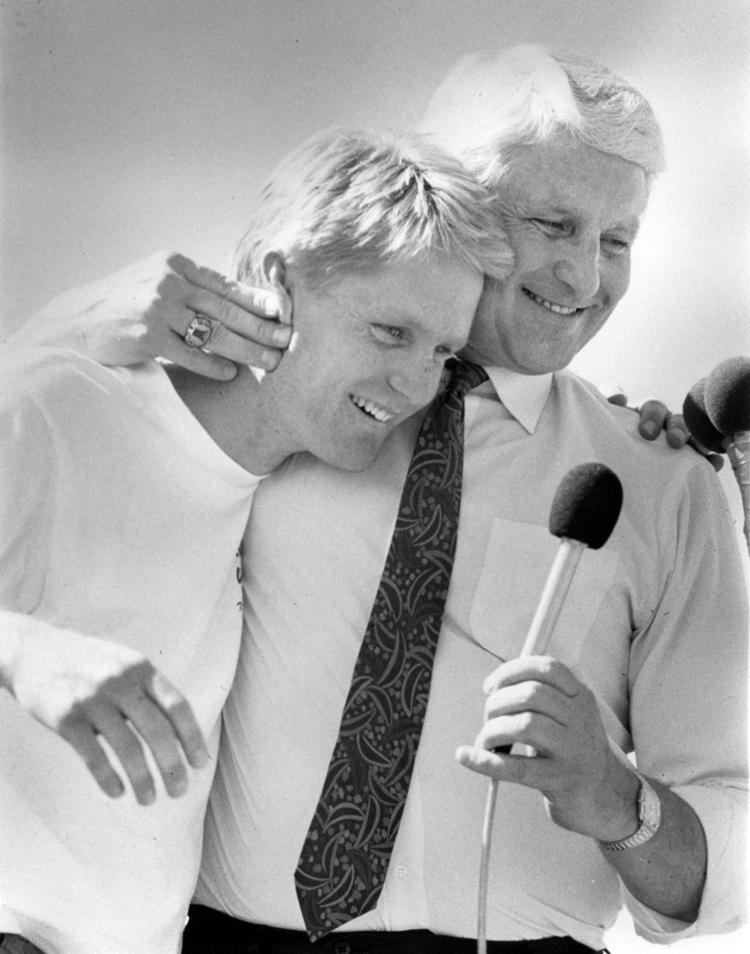 Lute Olson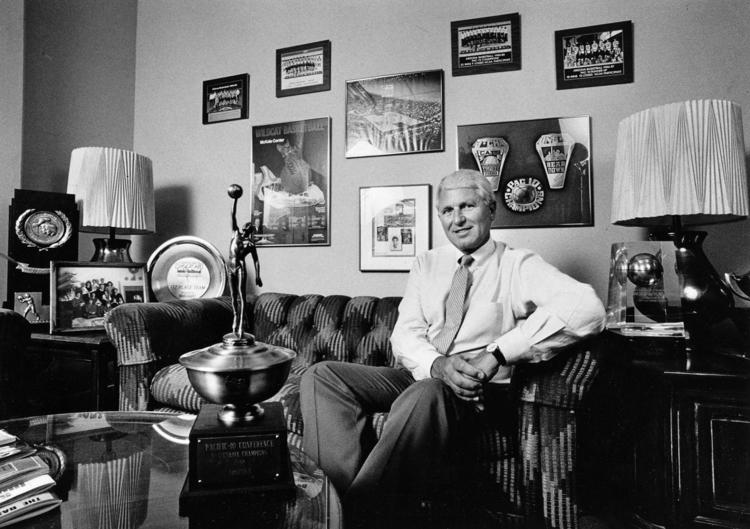 Lute Olson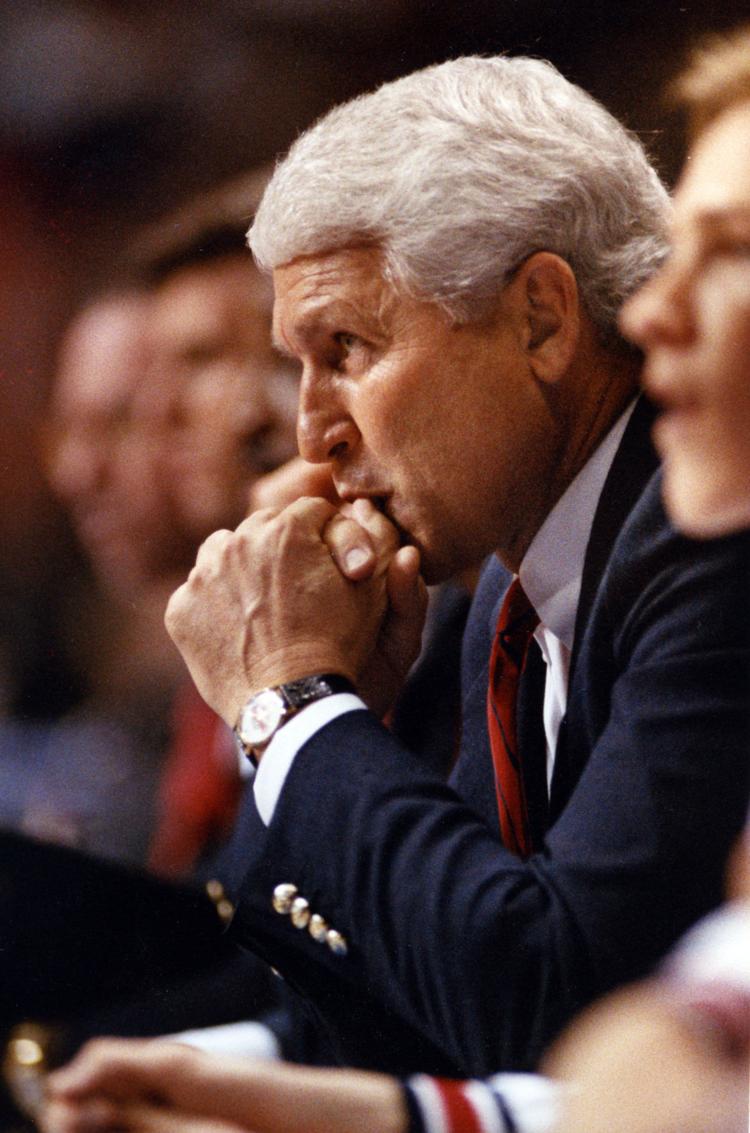 Lute Olson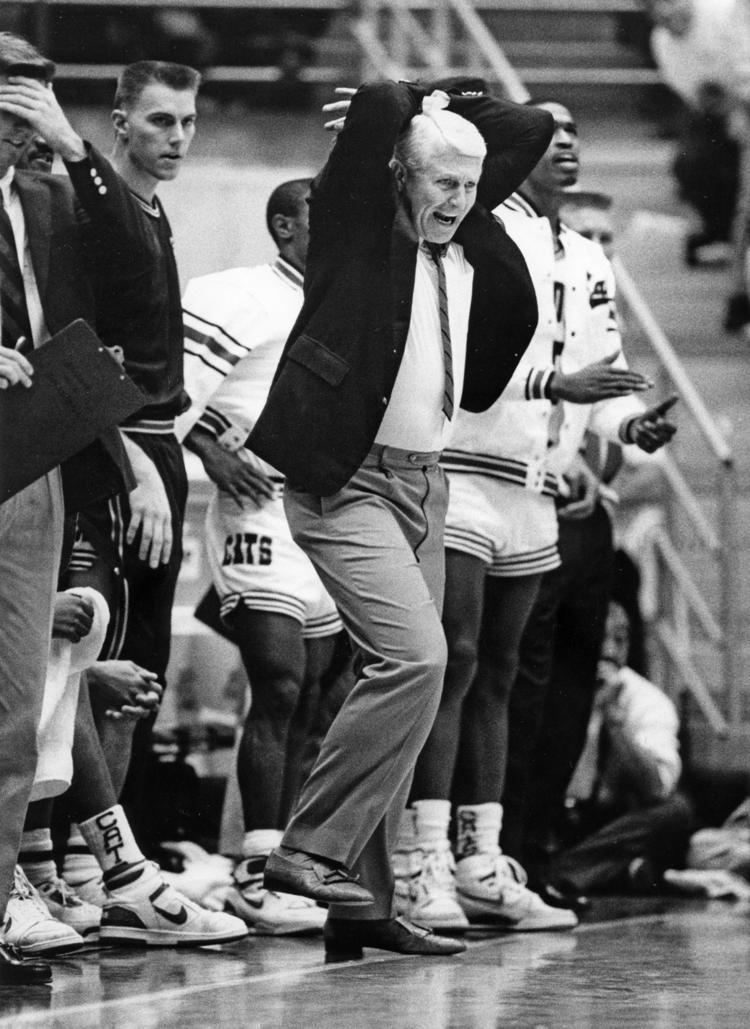 Lute Olson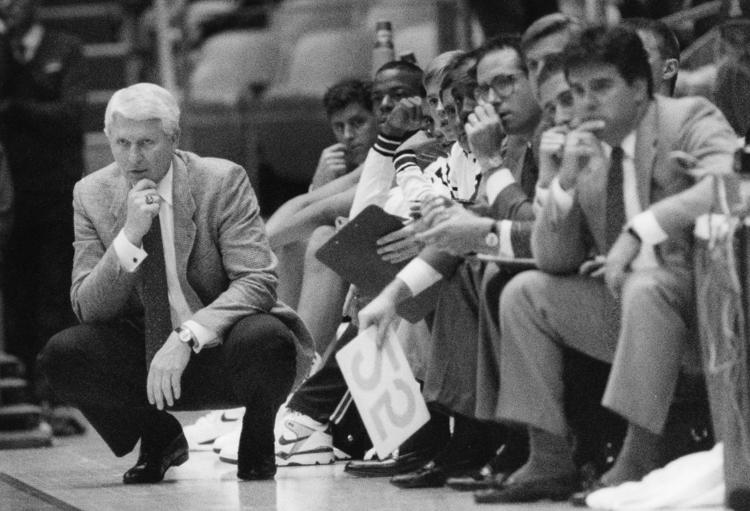 Lute Olson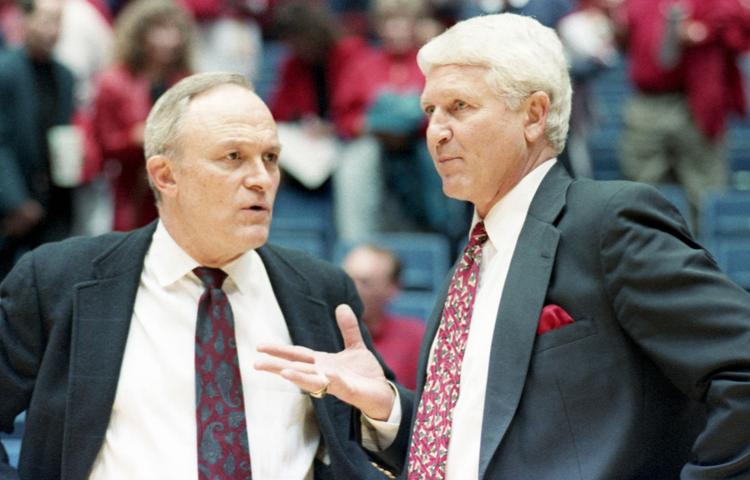 Lute Olson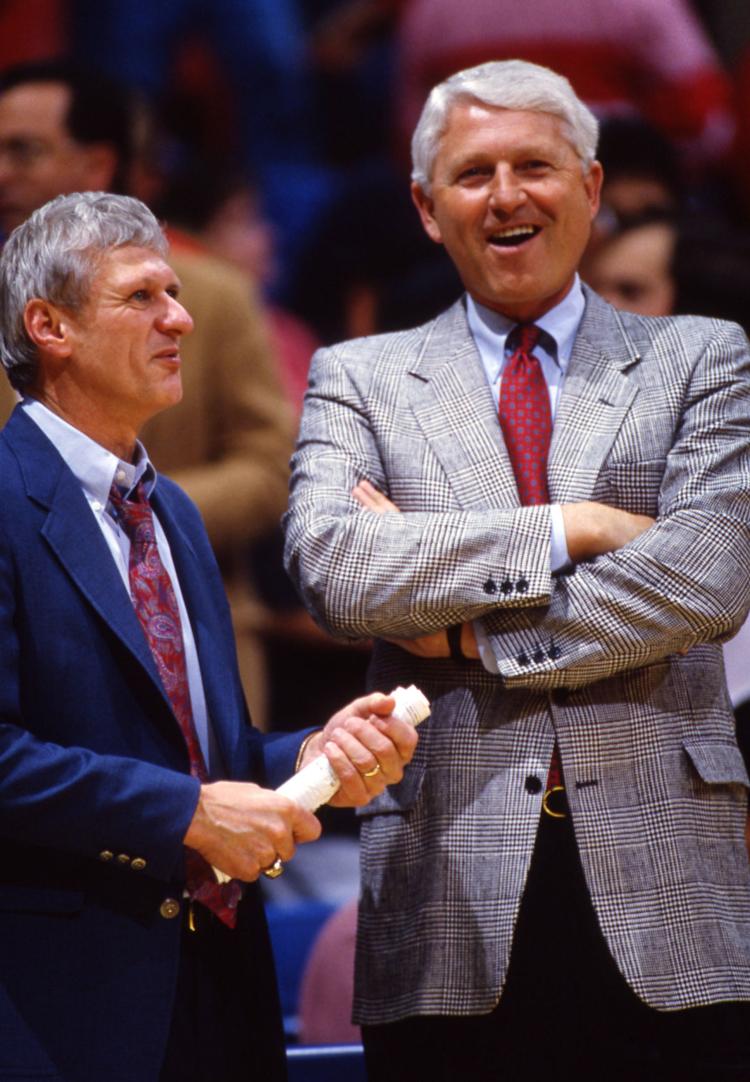 Lute Olson, Kenny Lofton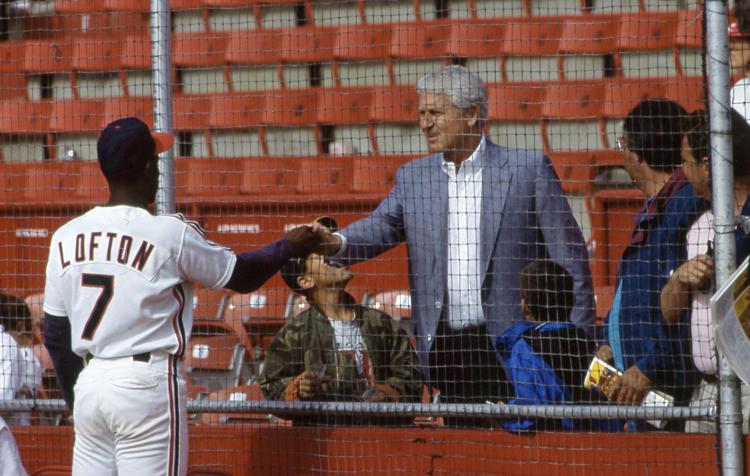 1994 Arizona Wildcats Final Four basketball team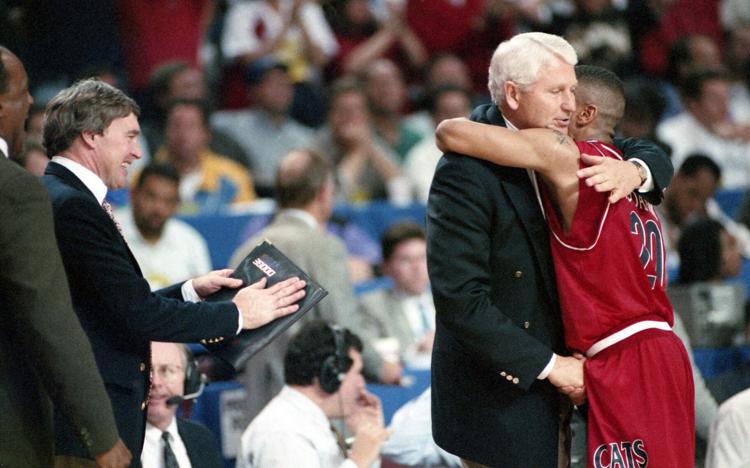 Lute Olson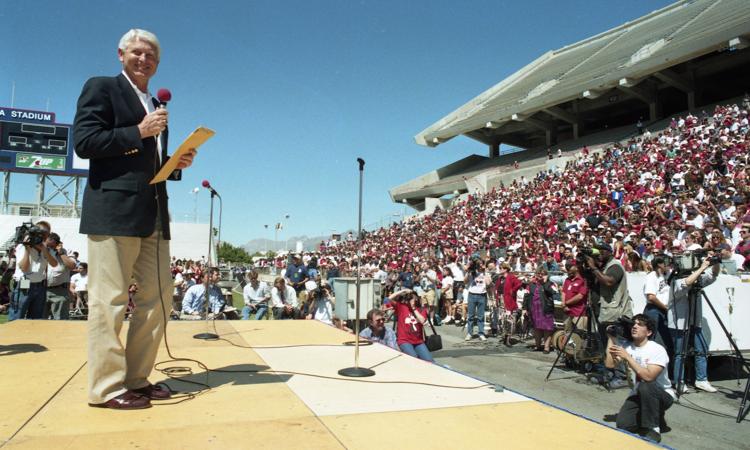 Lute Olson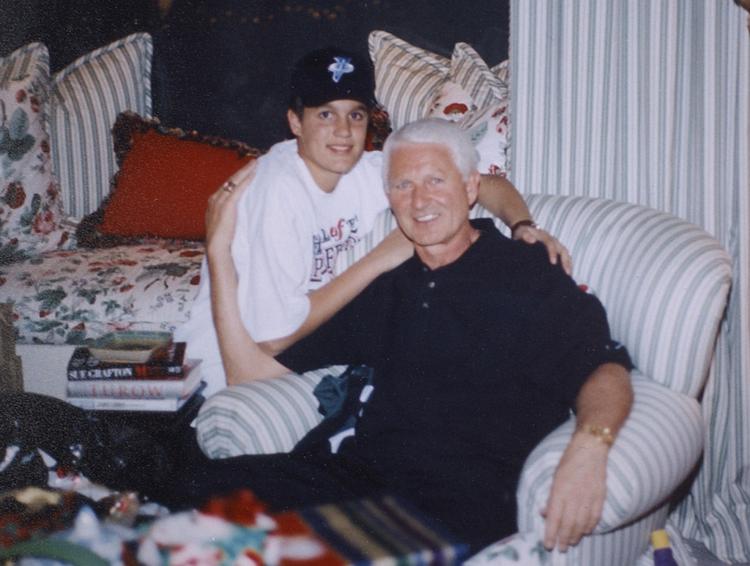 Lute Olson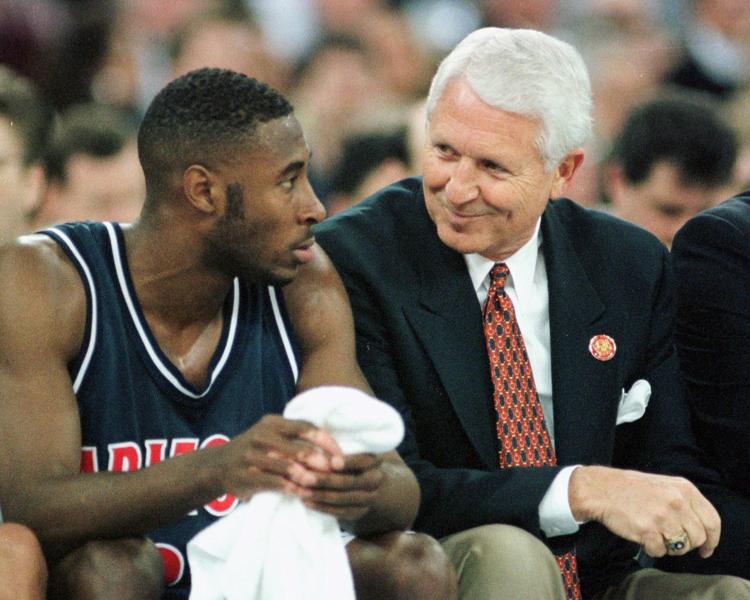 Lute Olson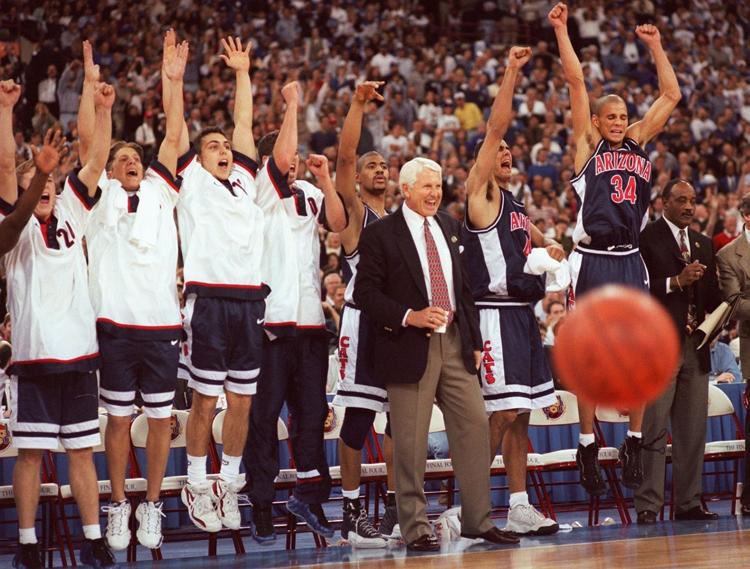 Lute Olson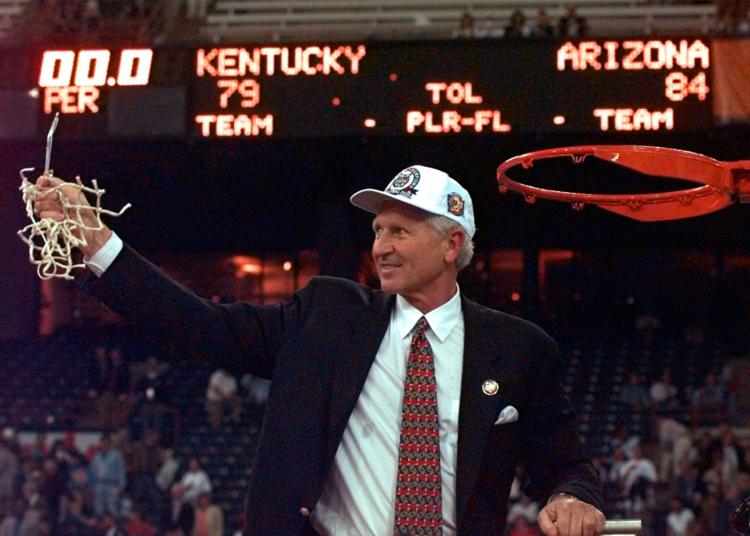 Lute Olson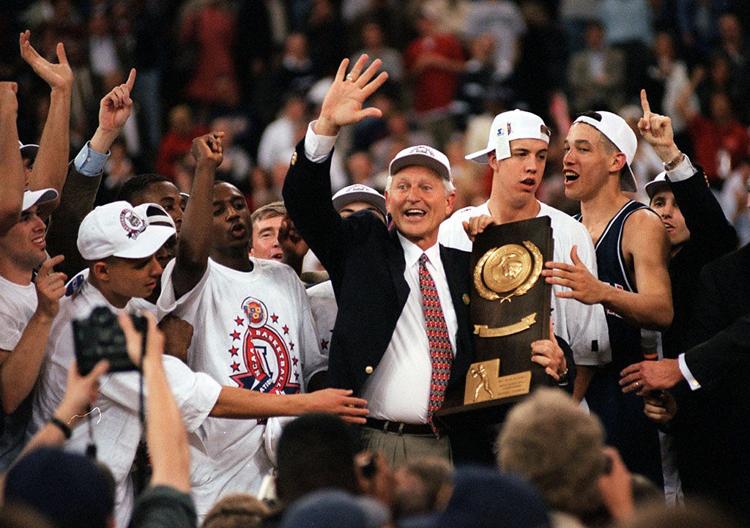 Lute Olson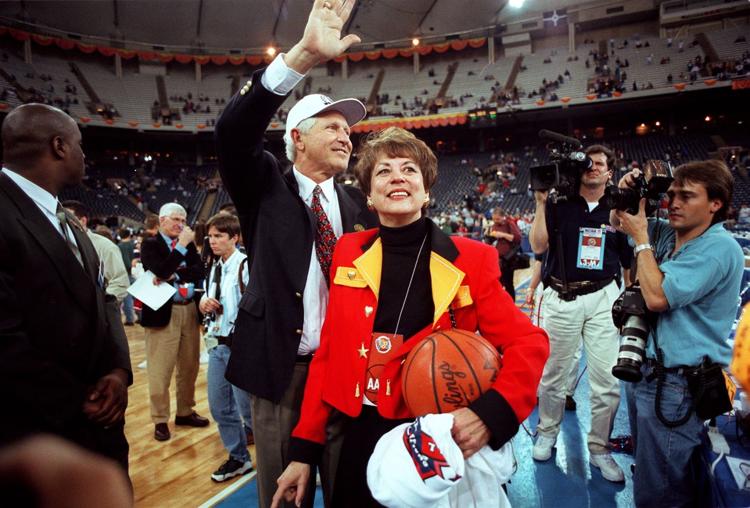 Lute Olson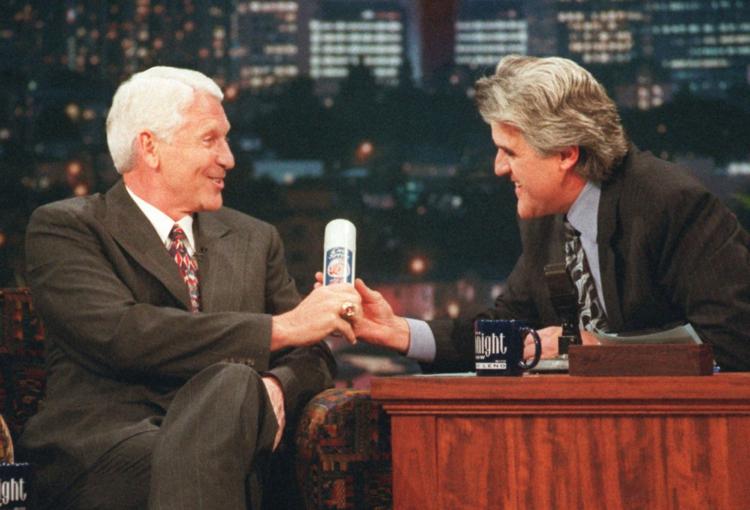 Lute Olson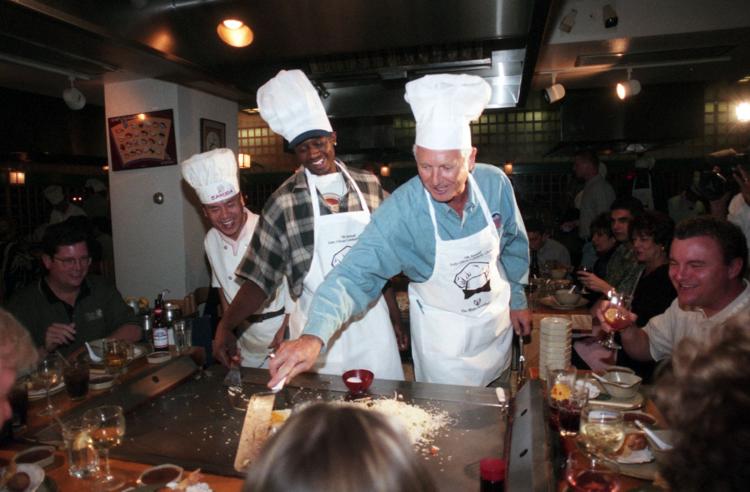 Lute Olson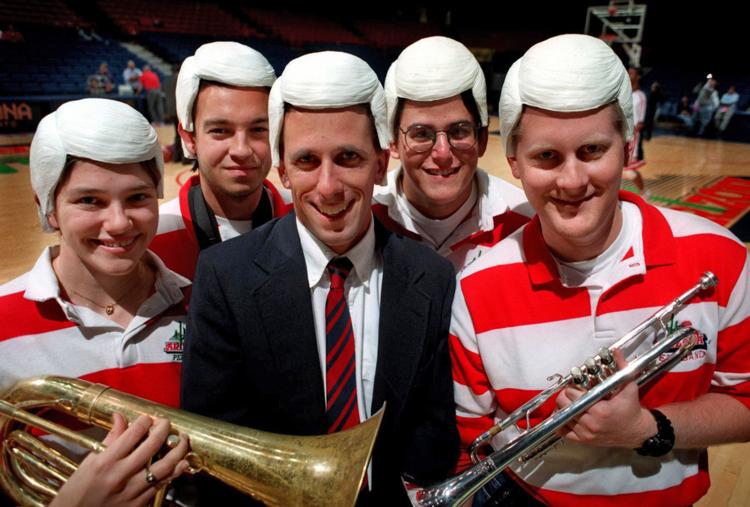 Lute Olson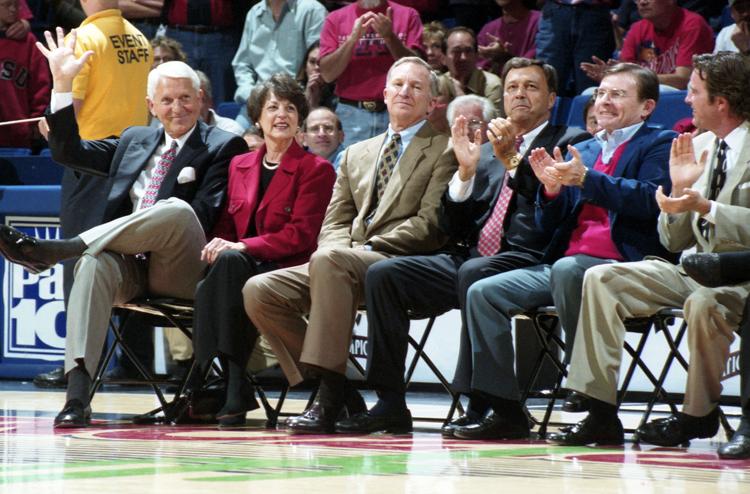 Lute Olson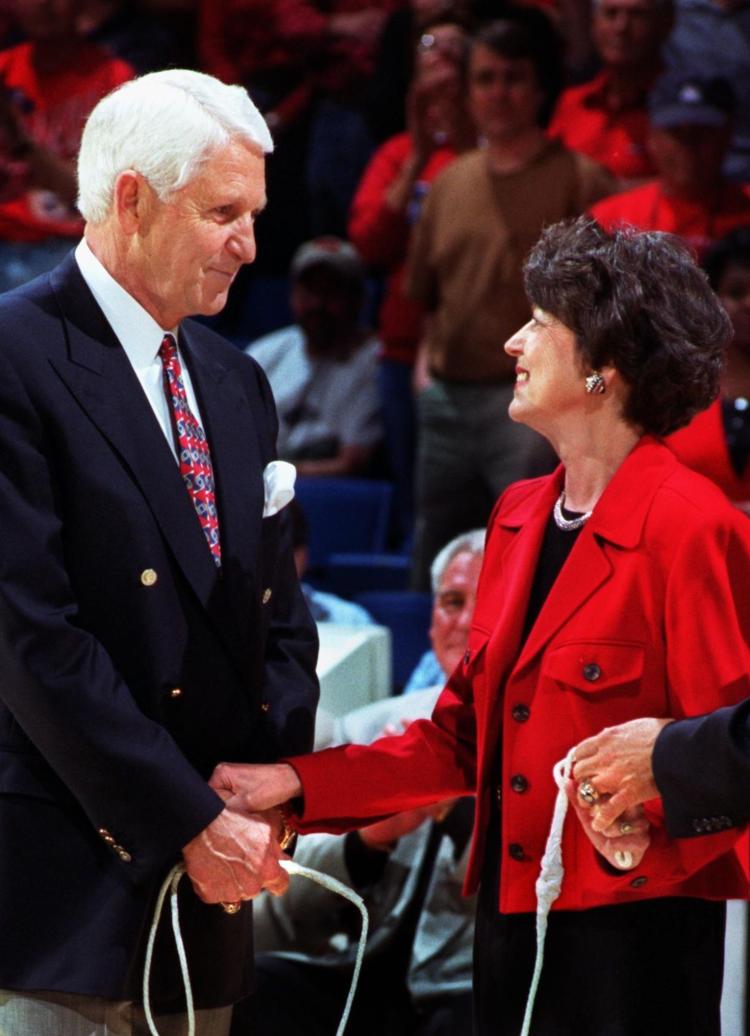 Lute Olson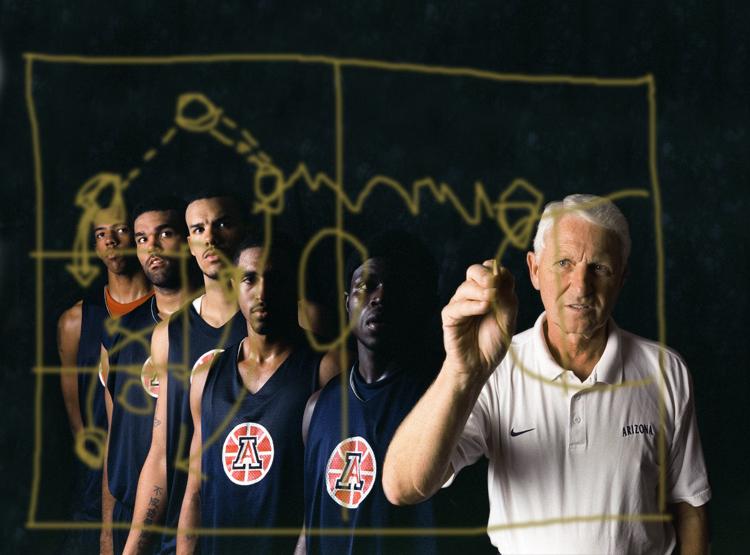 Lute Olson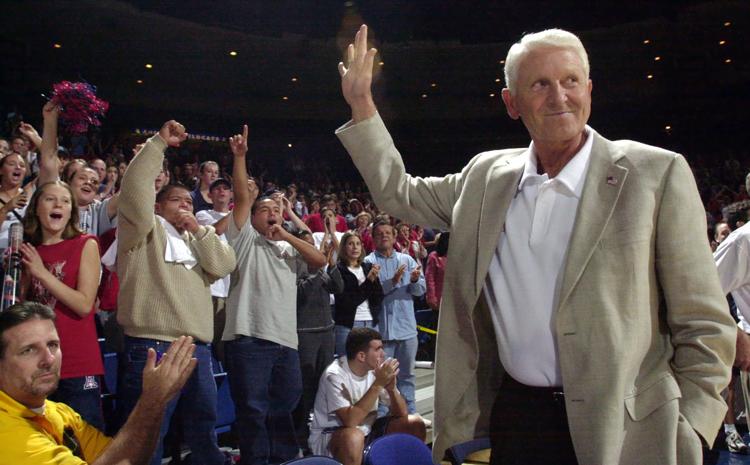 Lute Olson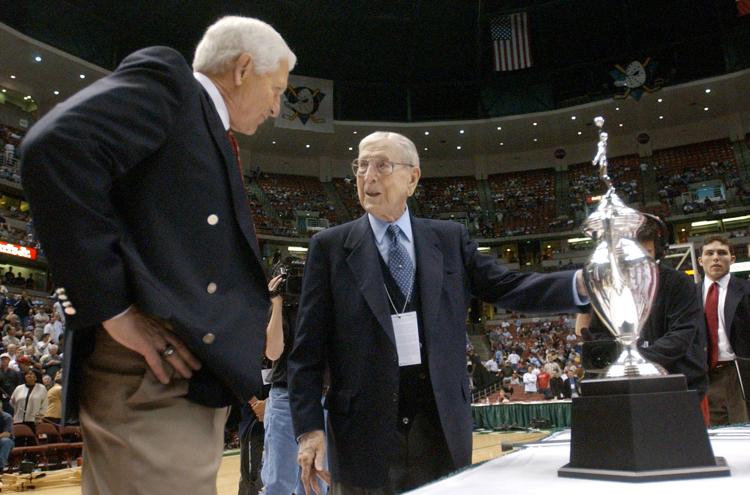 Lute Olson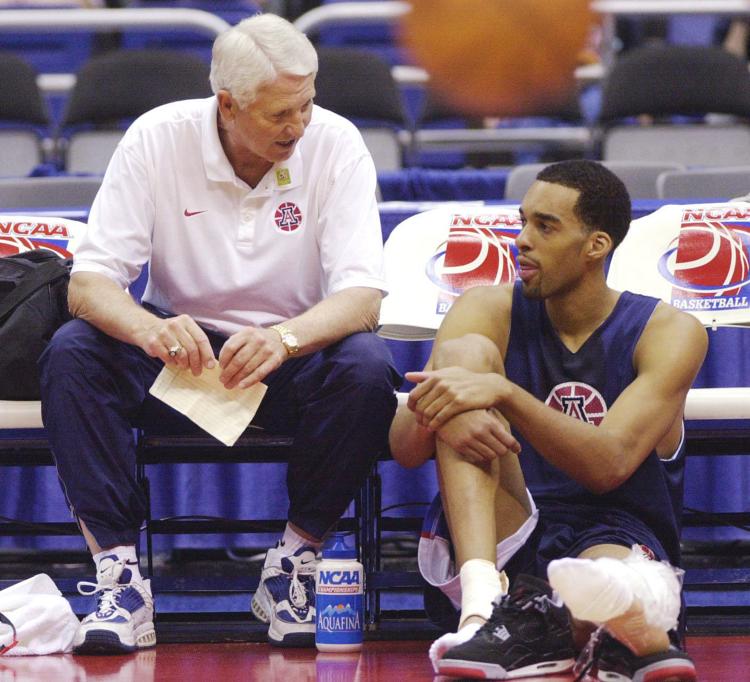 Steve Kerr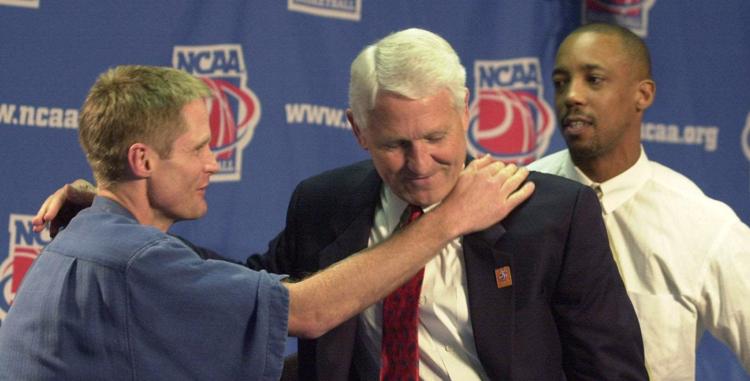 Arizona Wildcats in NCAA Tournament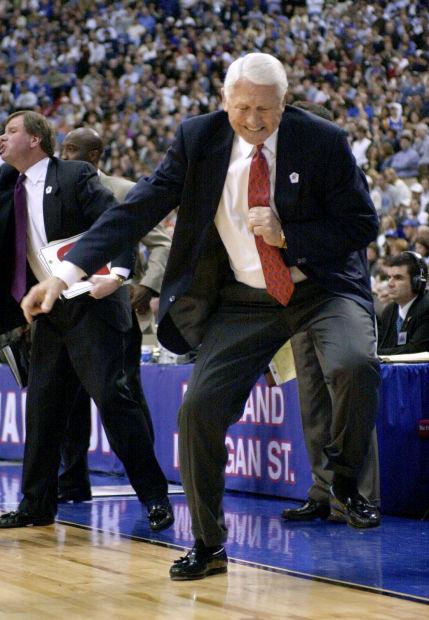 A look back at UA Commencement ceremonies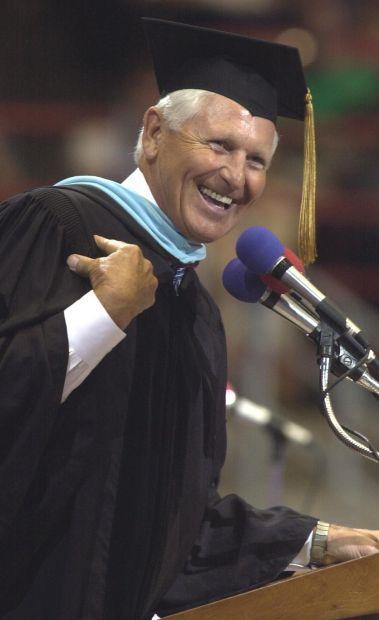 Lute Olson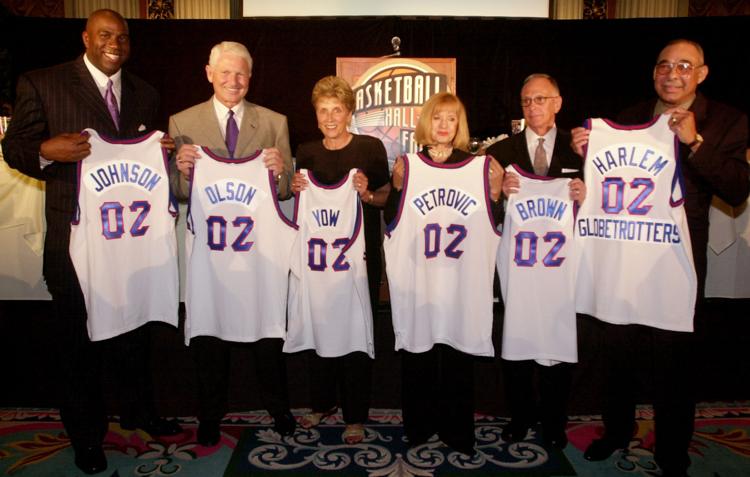 Lute Olson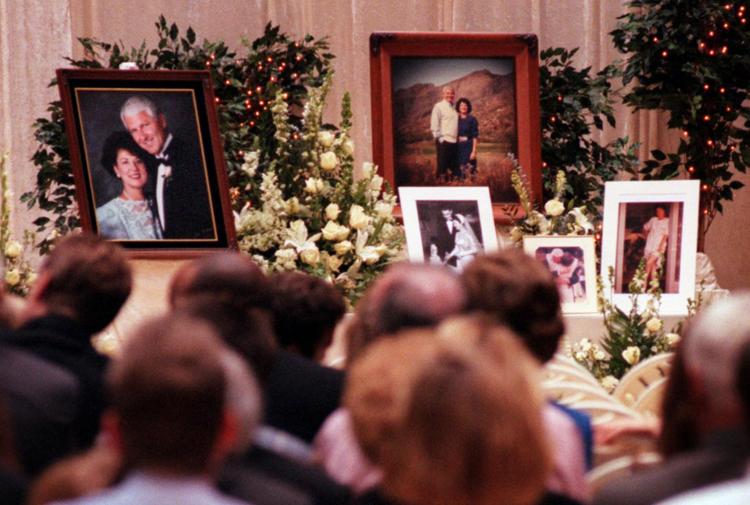 Lute Olson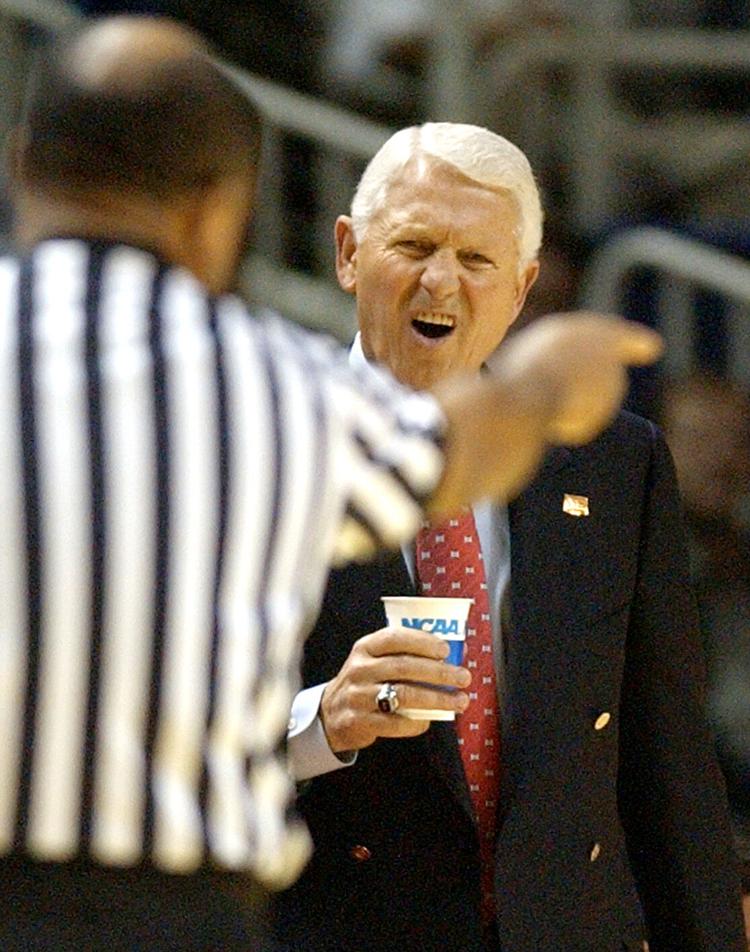 Lute Olson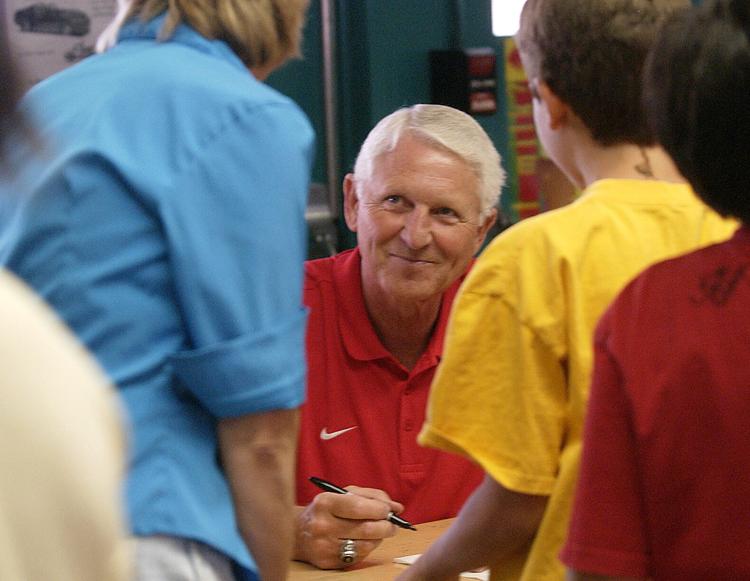 Lute Olson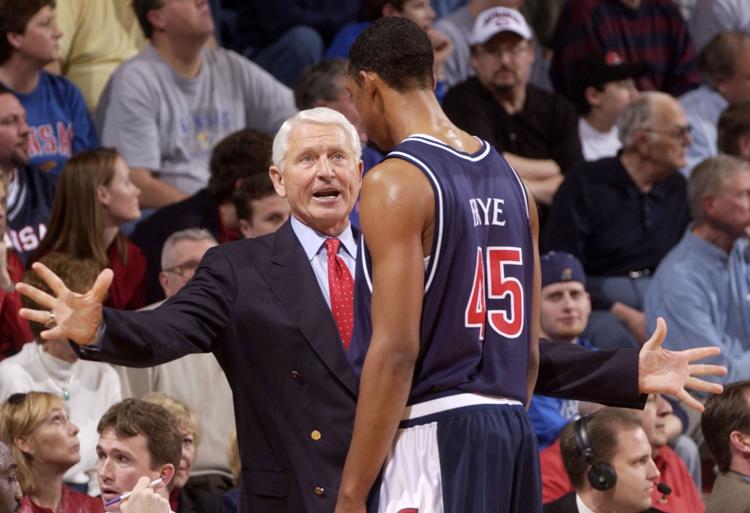 Lute Olson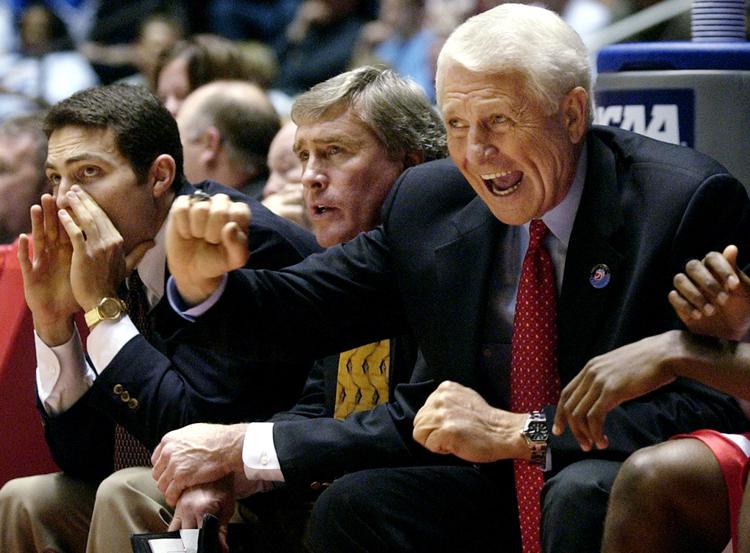 Lute Olson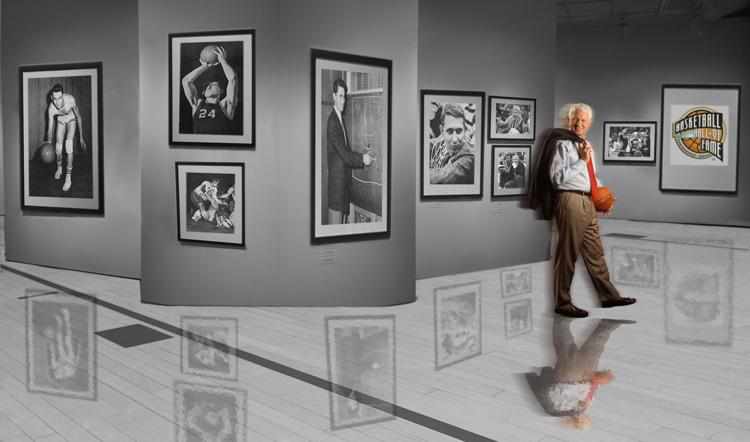 Lute Olson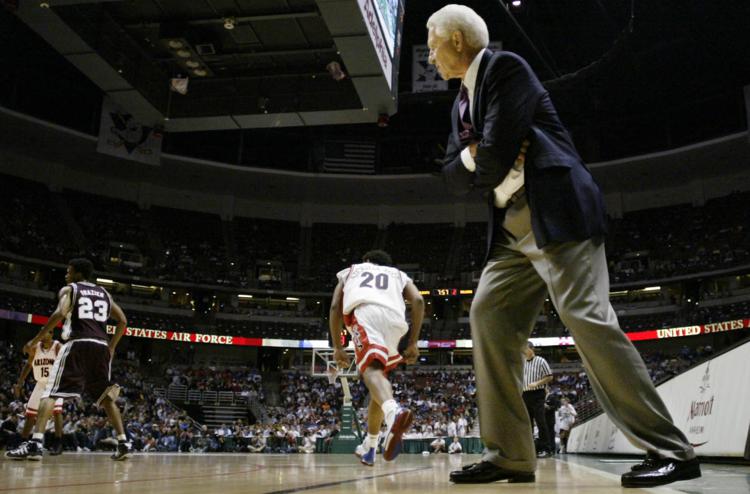 Lute Olson
Lute Olson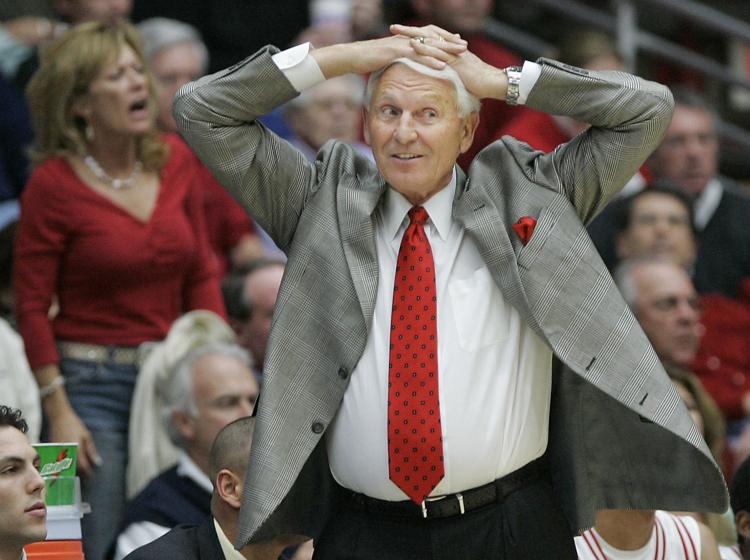 Lute Olson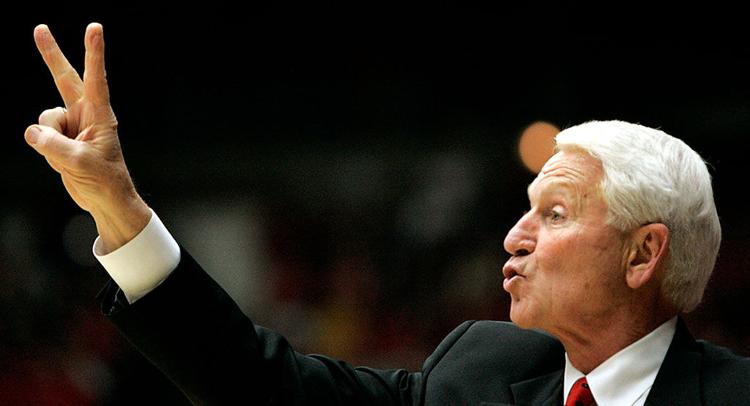 Lute Olson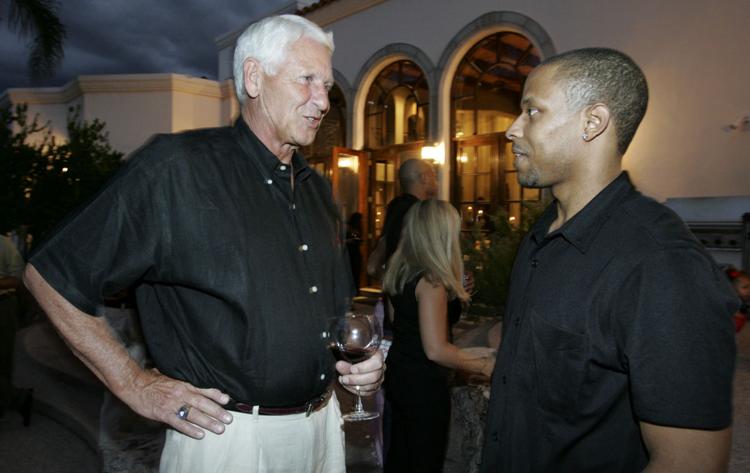 Lute Olson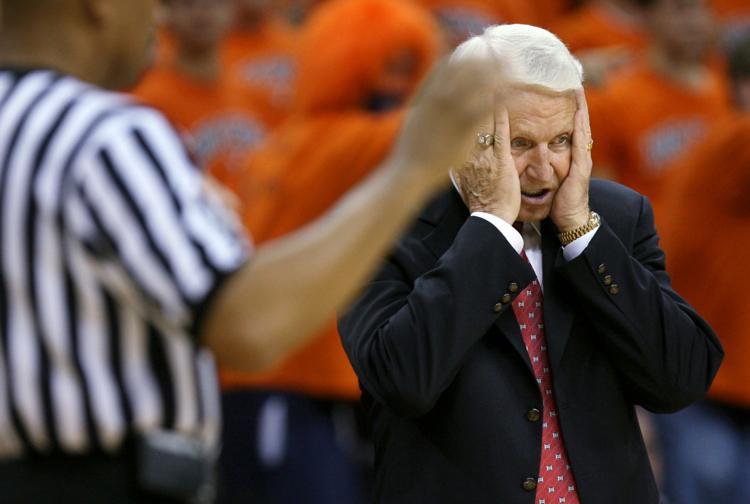 Lute Olson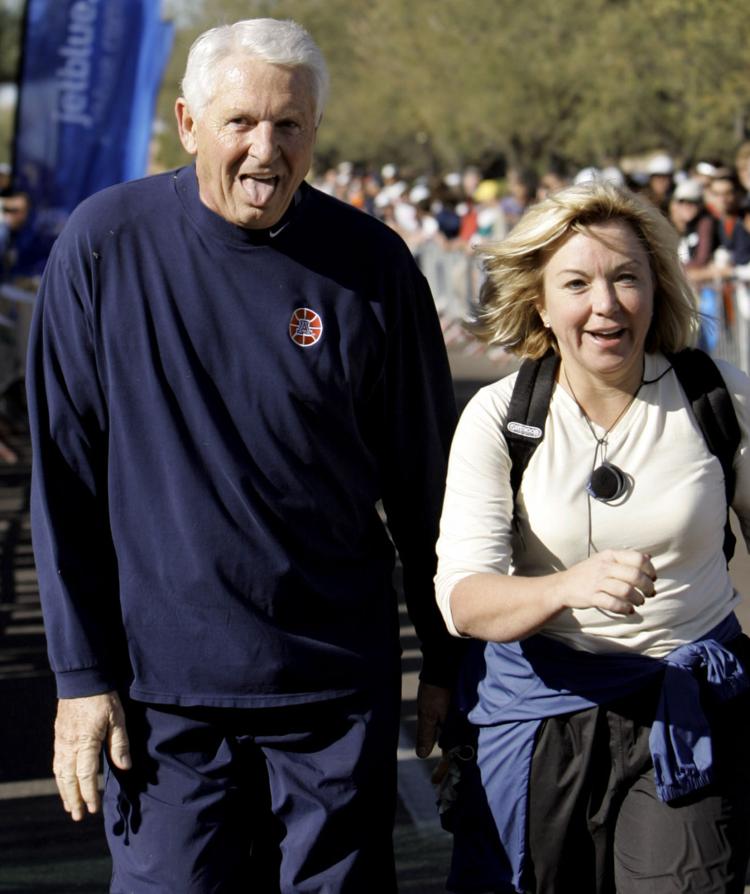 Lute Olson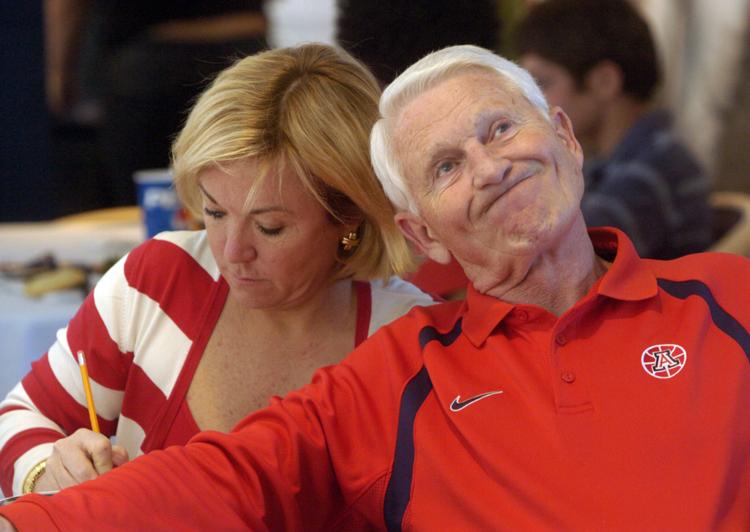 Lute Olson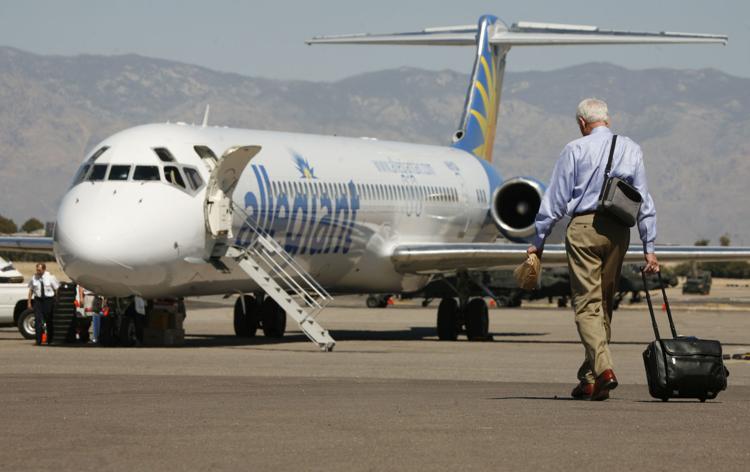 Lute Olson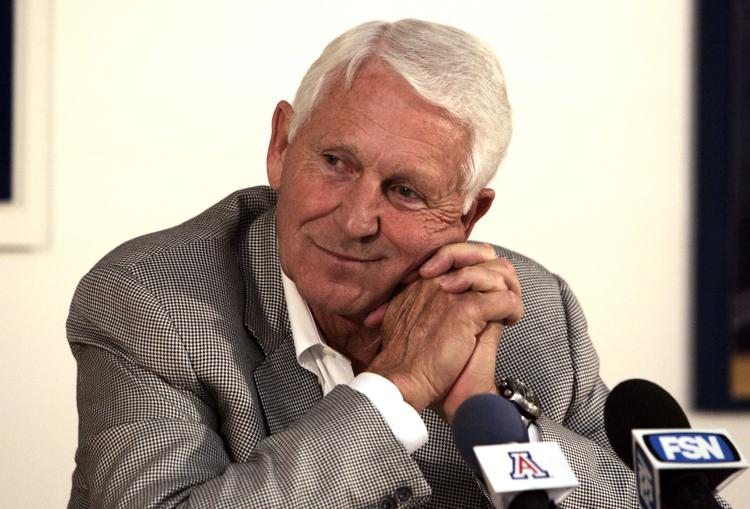 Lute Olson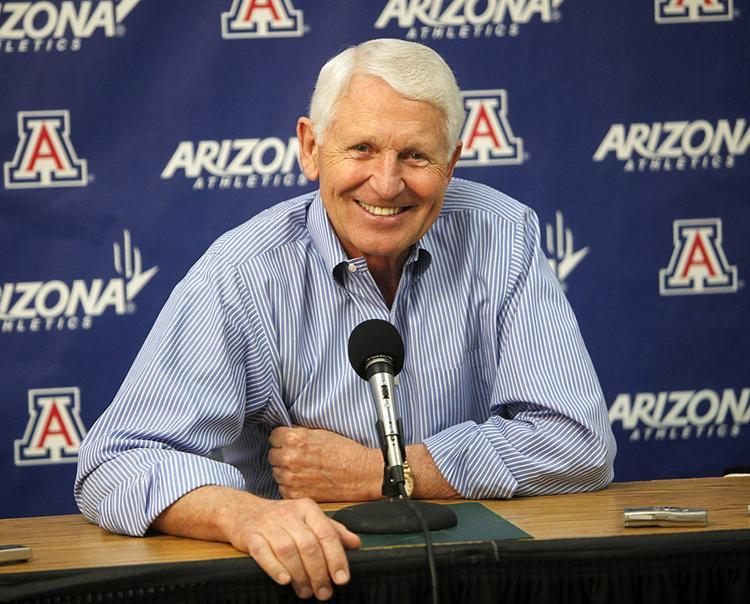 Lute Olson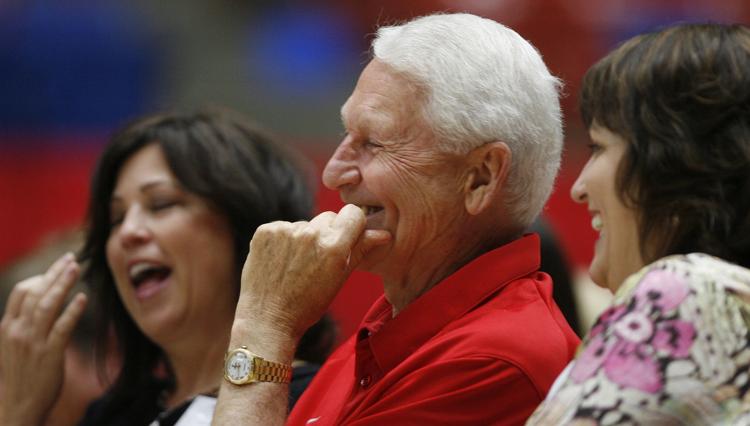 Lute Olson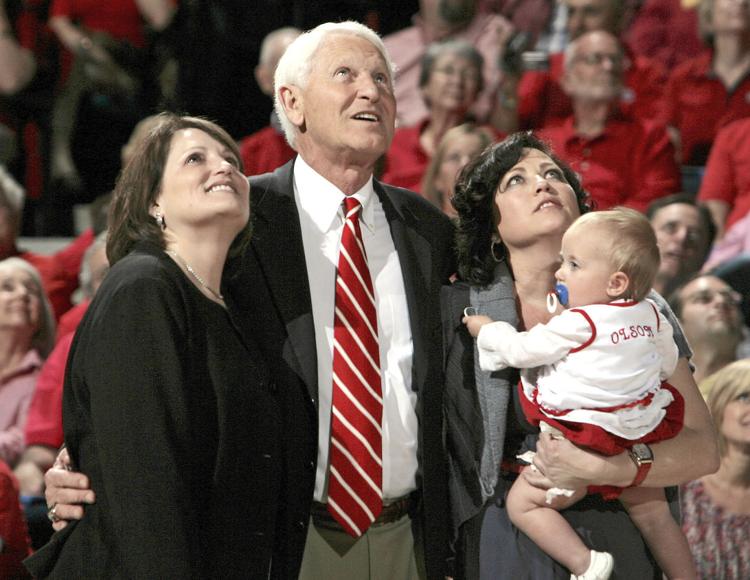 Lute Olson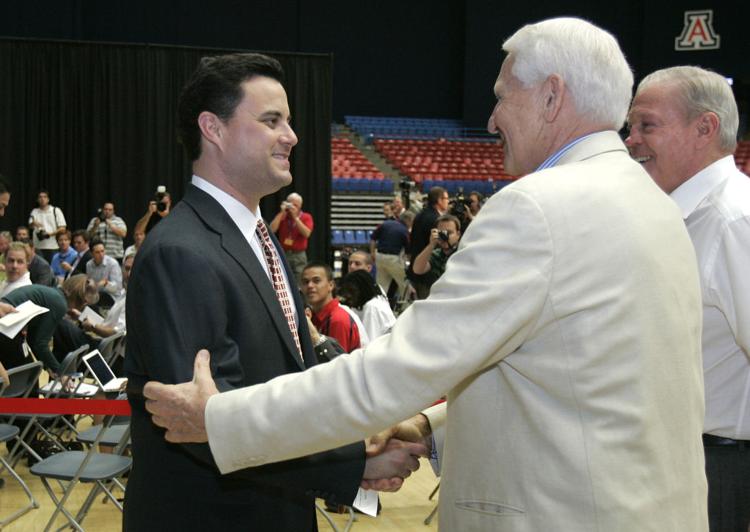 Lute Olson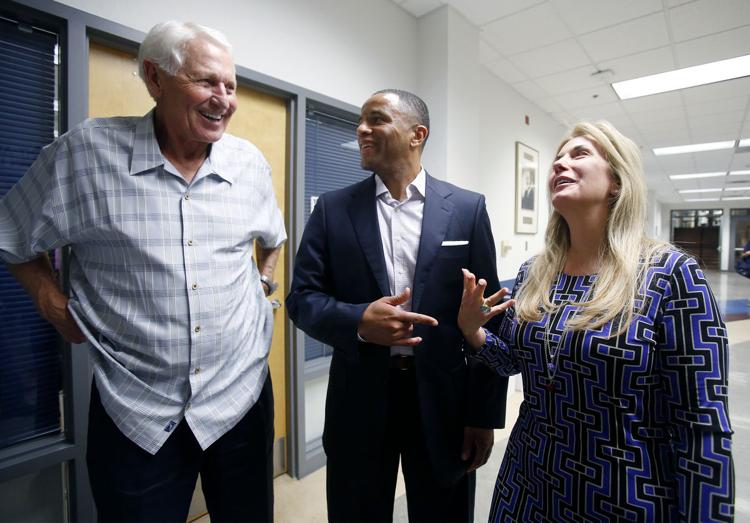 Lute Olson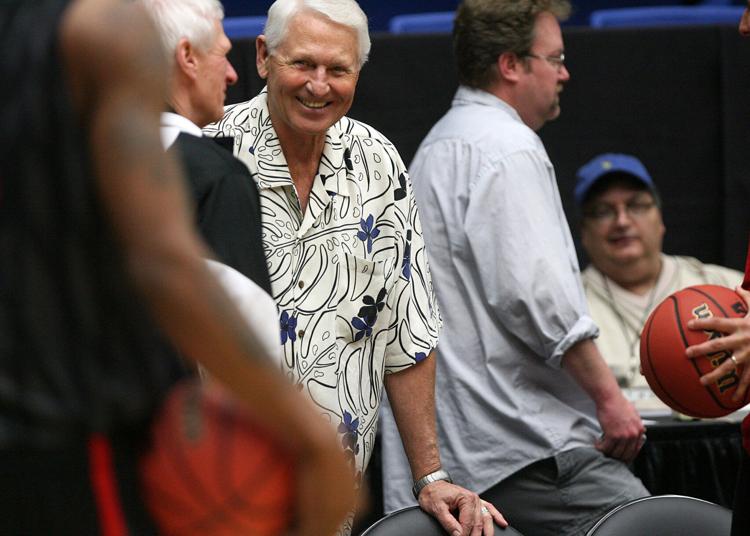 Lute Olson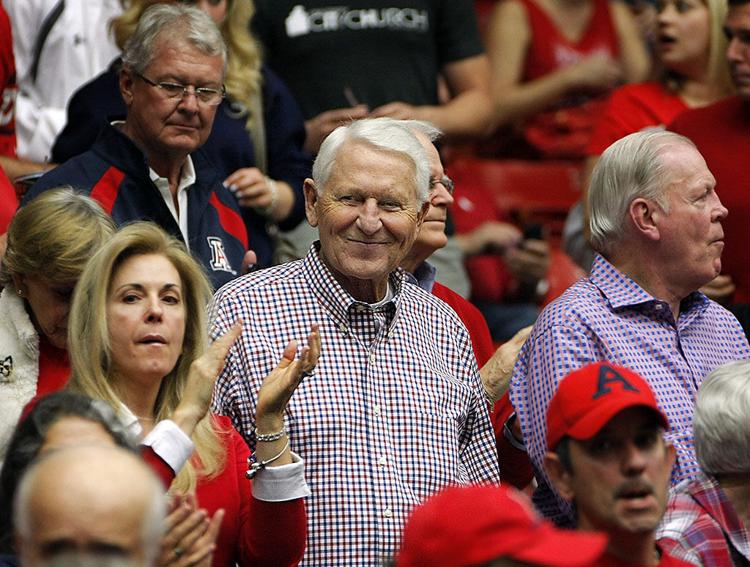 Lute Olson
Lute Olson
Lute Olson statue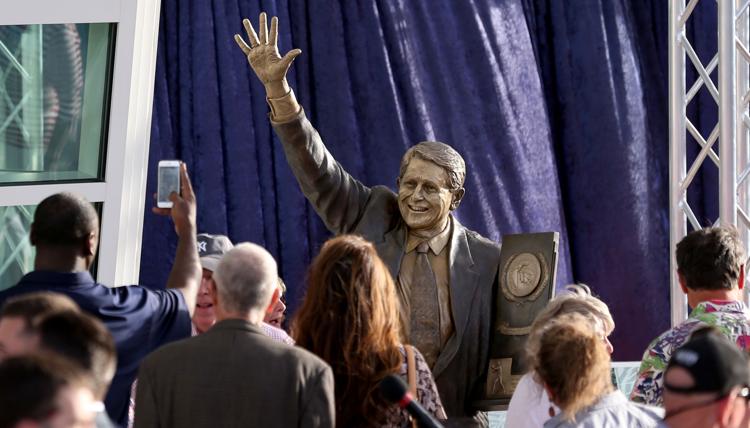 Lute Olson statue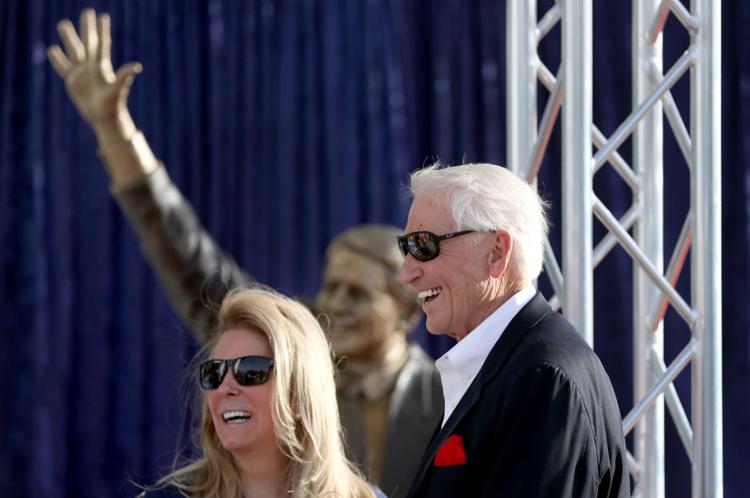 Lute Olson statue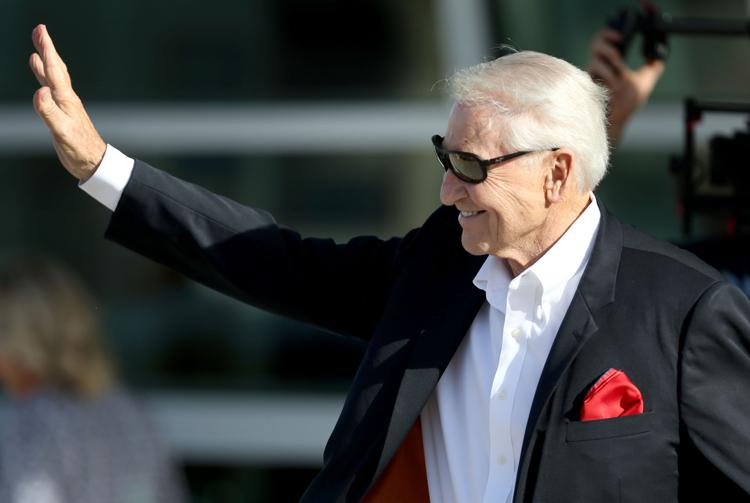 Lute Olson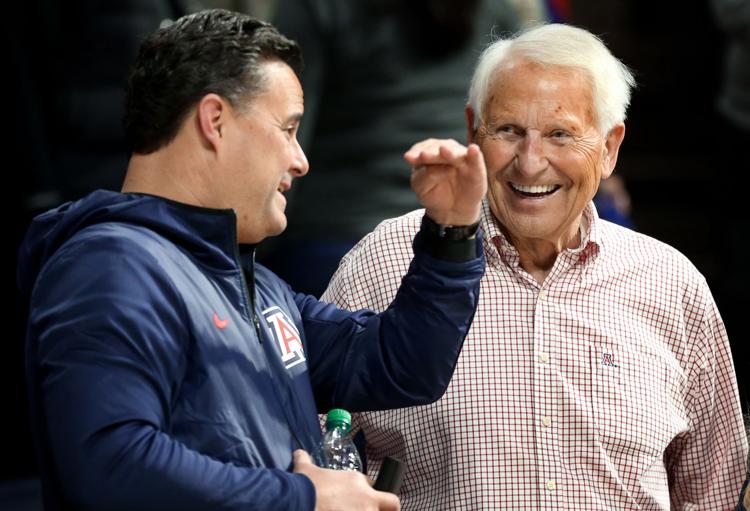 Lute Olson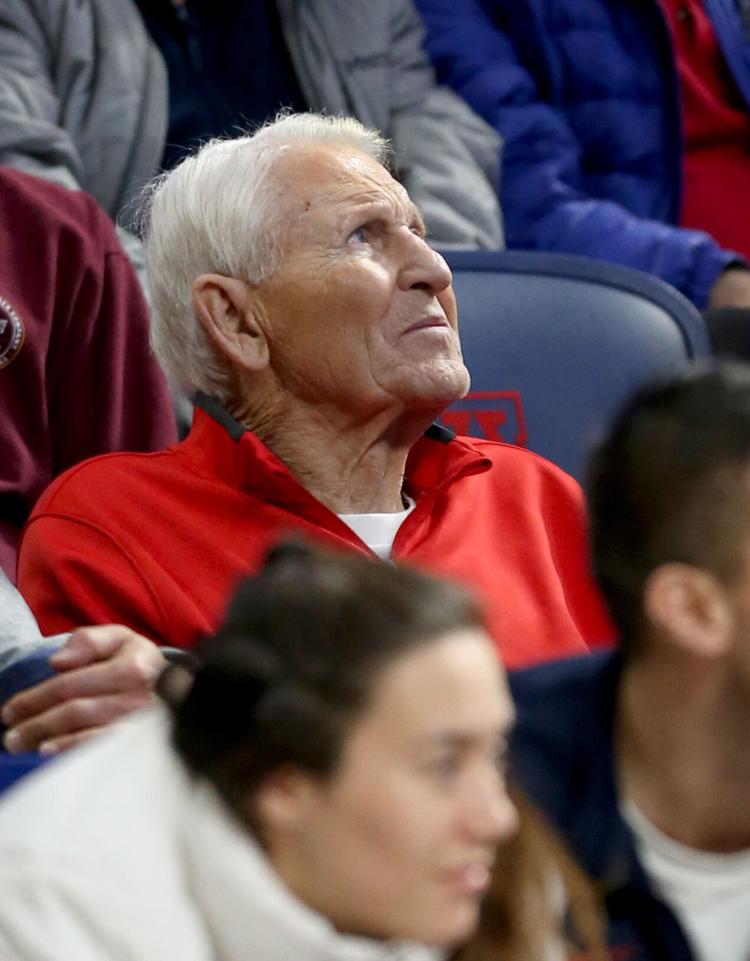 ---
Contact sports reporter Bruce Pascoe at 573-4146 or bpascoe@tucson.com. On Twitter @brucepascoe