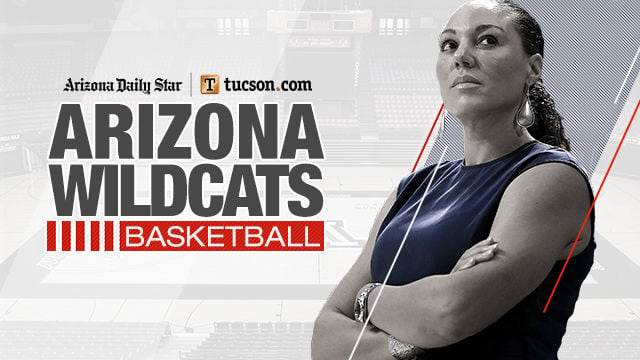 And now the rest of the college basketball world has been put on notice: Sam Thomas can do it all.
In Friday's game Thomas blocked six shots and grabbed four steals, the first time in UA history that had been accomplished. And that's just what got into the stat sheet.
She followed it up with an even bigger performance — if that's possible — in leading Arizona to a 72-57 win over Washington State on Sunday afternoon at McKale Center in front of 5,658 fans.
No. 12 Arizona improves to 21-4 overall and 10-4 in Pac-12 while WSU drops to 11-15, 4-10.
Thomas was aggressive from the start and scored inside and out, finishing with 18 points and a season-high six assists.
"She was awesome today," Arizona coach Adia Barnes said. "Sam Thomas was just really aggressive on offense. … We're just so much better when Sam is confident."
Thomas went 3 of 5 from beyond the arc and has 123 career 3s in 92 games — just two shy from moving into sixth-place tie on the all-time UA list with Julie Brase.
"I was just trying to be a little a little bit more aggressive," Thomas said. "I was disappointed in my defense on Bobbi Buckets (Hristova), even though it's like a team thing. I'll just do what I could — I wasn't really stopping her that much on defense, I tried to retaliate and like make up for every point that I lost."
Thomas finished with four steals and four defensive rebounds and led all Wildcats in assists and steals.
UA has won five straight home league games for the first time in 16 years and it has beaten the Washington schools in all four games for the first time in nine years.
The Wildcats have won 10 league games for the first time in a decade and won 21 of their first 25 games for the first time since the 1999-2000 season.
Arizona's Aari McDonald led all scorers with 21 points (9 of 14 from the field), two steals, four assists and six rebounds. She extended her streak of scoring in double-figures to 62 straight games — the country's longest active mark.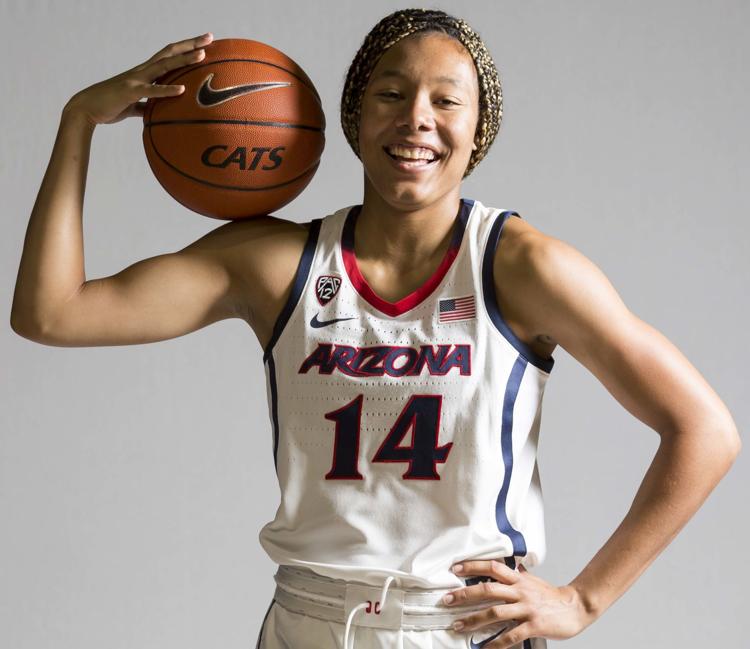 UA took control early, taking a 26-13 lead after the first quarter. Arizona used a new twist to its defense to start the game — a full-court press.
It worked so well in disrupting the Cougars' offense that it went to it often in that first quarter and returned to it later in the game.
McDonald got the first two points of the game off a steal under her own basket. It continued from there as UA forced 10-second violation as the Cougars couldn't get the ball across half-court.
"Whatever coach Barnes calls I mean, we're doing it — obviously, she loves when we're full-court press so it was her call," McDonald said.
The Wildcats had seven steals by the end of the first half and finished with 11. Arizona extended its streak of holding Pac-12 teams under their scoring average, as Washington State came in averaging 67.
The shots were falling as well. The Wildcats shot 52.7 % — including 52.6% from beyond the arc (10 of 19).
Amari Carter and Helena Pueyo each chipped in eight points and Cate Reese added seven.
The Cougars offense came either in the paint — 34 points — or from the free-throw line as the game wore on, as they hit 12 of 15 shots. WSU made only one 3-pointer in eight attempts.
Arizona has just four regular-season games left — a trip to Utah and Colorado next week and then hosting No. 8 Stanford and California the week after.
"I think these games at home give you confidence and just momentum going forward and it's the end of the season," Barnes said. "We've done a lot of hard work and prepared ourselves early to be in a good situation."
Rim shots
The Wildcats and coaches were sporting Black History Month T-shirts. In addition, they were wearing the Kyries shoes that Kyrie Irving sent them earlier in the week. UA is the only college basketball team that has them.
Former Arizona Rep. Gabby Giffords and her husband, Mark Kelly — who is running for one of Arizona's Senate spots — were greeted with a standing ovation as they made their way to their floor seats. Giffords also banged the drum once after the game for the win. "It was cool she was able to bang the drum thought that was really cool for women," Barnes said. She's an inspiration and on our Made for it Girl Power Day. I think that was just perfect."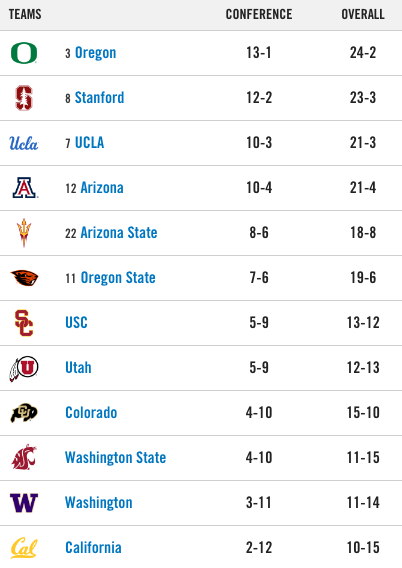 Be the first to know
Get local news delivered to your inbox!