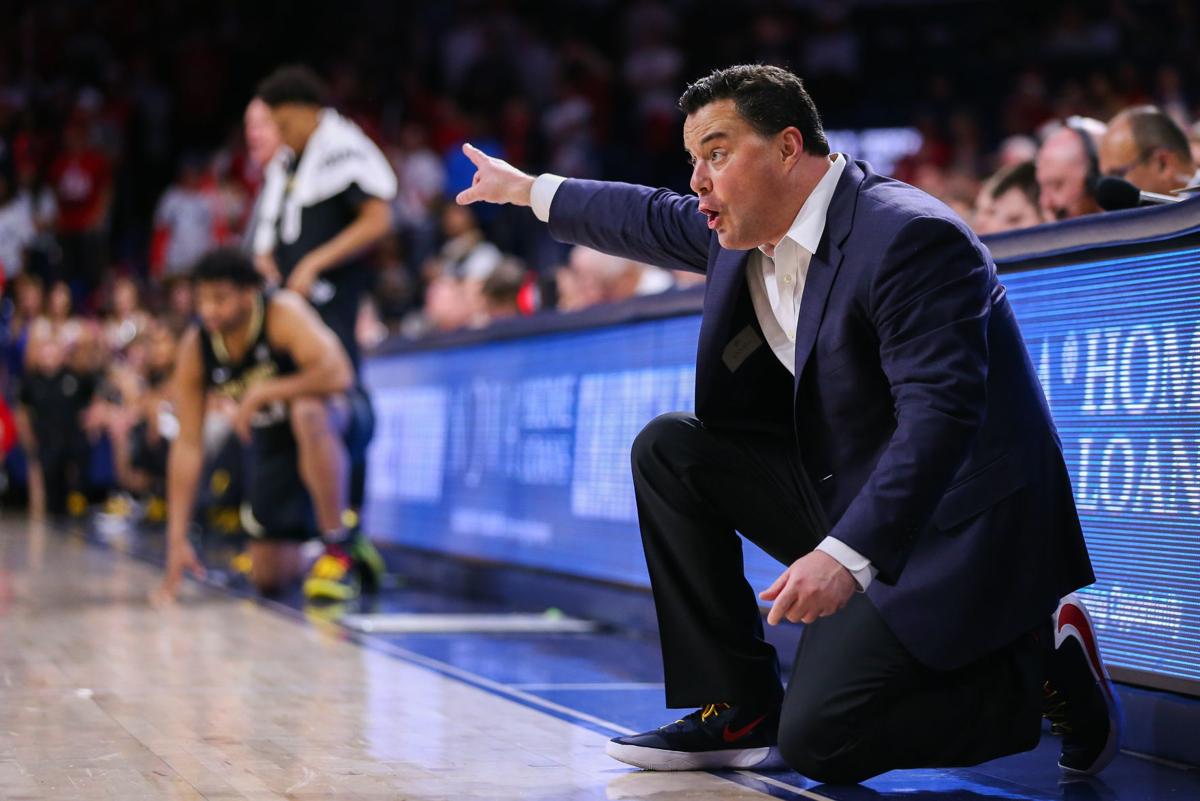 Considering the tight turnaround between his team's near-collapse against USC on Thursday and a Saturday night date with UCLA, Sean Miller might consider a different sort of preparation.
That is, he could just fire up some video of old Xavier-Cincinnati games. The ones where he led Xavier into annual dogfights with crosstown rival Cincinnati, coached by UCLA's Mick Cronin during Miller's final three seasons there. Miller's Musketeers won two of the three matchups, none decided by more than 10 points.
Or even the ones after he left. Like the one in 2011-12, when a brawl erupted late in Xavier's blowout win, resulting in each team suspending four players — including a Xavier suspension of Tu Holloway for his post-fight analysis.
"That's what you're going to see from Xavier and Cincinnati," Holloway said. "We got disrespected a little bit before the game, guys calling us out. We're a tougher team. We're grown men over here. We got a whole bunch of gangstas in the locker room, not thugs but tough guys on the court. We went out there and zipped 'em up at the end of the game."
From Tucson, even Miller chipped in on that one. During a weekly news conference in what was his third season with the Wildcats, Miller said he was not surprised the rivalry game featured a brawl that resulted in eight player suspensions.
"Happens every game. I'm proud of those guys, I really am," Miller said of Xavier. "I would fully expect there to be a fight."
Miller later clarified that he wasn't condoning the fight but was making comments in "admiration of their on-the-court toughness and their respective approach to giving great effort as a team."
Toughness was probably the key word there. In talking about the Wildcats' inability to sustain high-level play after sweeping Washington and Washington State last week, Miller indicated he wanted to see more of that.
More toughness, more winning, no let-ups.
"It's just hard because there's so much at stake for players individually," Miller said. "What they don't understand until it's over is that respect in college basketball has always been given to those teams that win. Not win a few games but … be able to get into that tournament and win.
"When your team wins big, the accolades and the individual things that you really sometimes chase and dream, really happen. But when you don't win or you win a few and you lose a few, not until sometimes that period is over do you completely understand that you're not going to get out of this what you really want."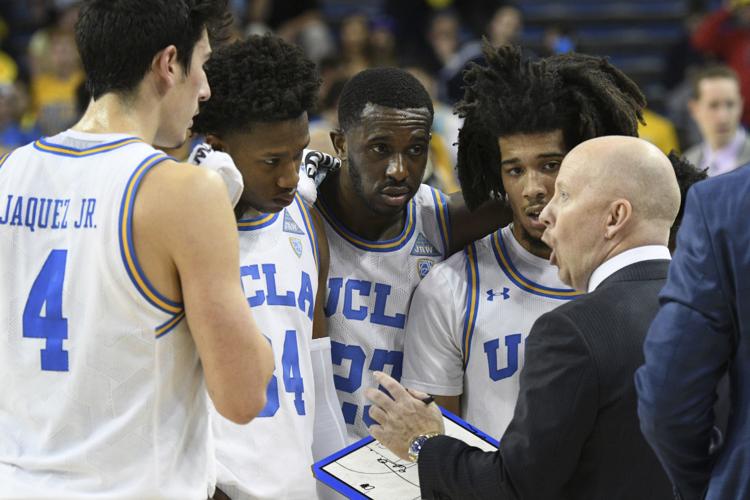 Even though UCLA was in the process of an 18-point loss at Arizona State on Thursday when Miller made his comments, he made it clear that Cronin has begun to instill the same sort of all-out sort of mentality in the Bruins as he did with Cincinnati.
"Based on our team tonight, we have to be better in some areas and be more ready for UCLA, because UCLA, they play hard," Miller said. "I admire how hard they play.
"And playing against Cincinnati the eight times that I did, I've never been in games like that. Ever. They're the hardest, nastiest games and a lot of that is just a credit to the coach. I feel like UCLA is really going down that path and I mean that in a complimentary way."
It would appear inevitable that some tension from such a "nasty" rivalry might carry over to the coaches involved, too. During his first year with Arizona in 2009-10, Miller appeared to take a subtle dig at Cronin when asked late that season about whether youth was affecting the Wildcats' mistakes.
"We're young," he said. "But, you know, I came from this area where there was a coach where I was the last five years, where every time he lost he would keep saying how young his team was. And when they won, he would never talk about how young his team was."
But this week, Miller and Cronin expressed plenty of mutual respect. Miller even worked in a reference to Cronin during his weekly news conference on Tuesday, a forum in which he usually stays away from commenting in detail about the second game of a weekend.
"Mick Cronin, for those that haven't followed him at Cincinnati, what he did is remarkable," Miller said. "He took over the program in a very uncertain time. They jumped conferences multiple times which is very difficult for a program to go through and he went to 11 NCAA Tournaments" between Murray State and Cincinnati.
"He's a really good coach and his teams play with great effort. They are one of the best defensive teams in the country. You can see it developing right now with UCLA, that they're a different team now than they were a month ago, and they're only going to keep getting better. They are physical in rebounding, they're very, very good defensively, and they're a smart group.
"I think they're taking on what he wants their program to be. Cincinnati was like that, and you could see UCLA moving into that mode as a program. I have great respect for Mick Cronin."
After losing in Tempe on Thursday, Cronin told the Los Angeles Times that he and Miller discussed last summer having to play each other again, that they've known each other far longer than just as head coaches.
But while Cronin also spoke highly of Miller, he also said Saturday's matchup would be about the players involved.
"I know you guys have to search for storylines, but the guy's a great coach and they've got three guys on the draft board in the first round," Cronin said. Dylan "Smith's a great player, the transfer from Asheville. The other guys are like fifth-year seniors, so they've got like seniors or pros. They've got a really good team and he does an excellent job, so we'll be up against it."
Miller may know Cronin's players even better, because he recruited forwards Jalen Hill and Cody Riley, along with guard David Singleton.
While UCLA was just 8-9 overall after a home loss to Stanford on Jan. 15, Miller said it wasn't because the Bruins were too soft or otherwise incompatible with Cronin's tough-minded defensive style.
The transition was just taking a while.
"There's a lot of good kids and good players," Miller said of the Bruins. "It takes time for a new coach to kind of implement his style and his system. … But I do believe they're the most improved team in our conference, if you look at maybe where they were a month ago and where they are today."