The Star's Bruce Pascoe previews all of the game day essentials, from projected starting lineups to storylines and series history, ahead of the Arizona Wildcats' matchup against Auburn in the third-place game at the Maui Invitational.
Game info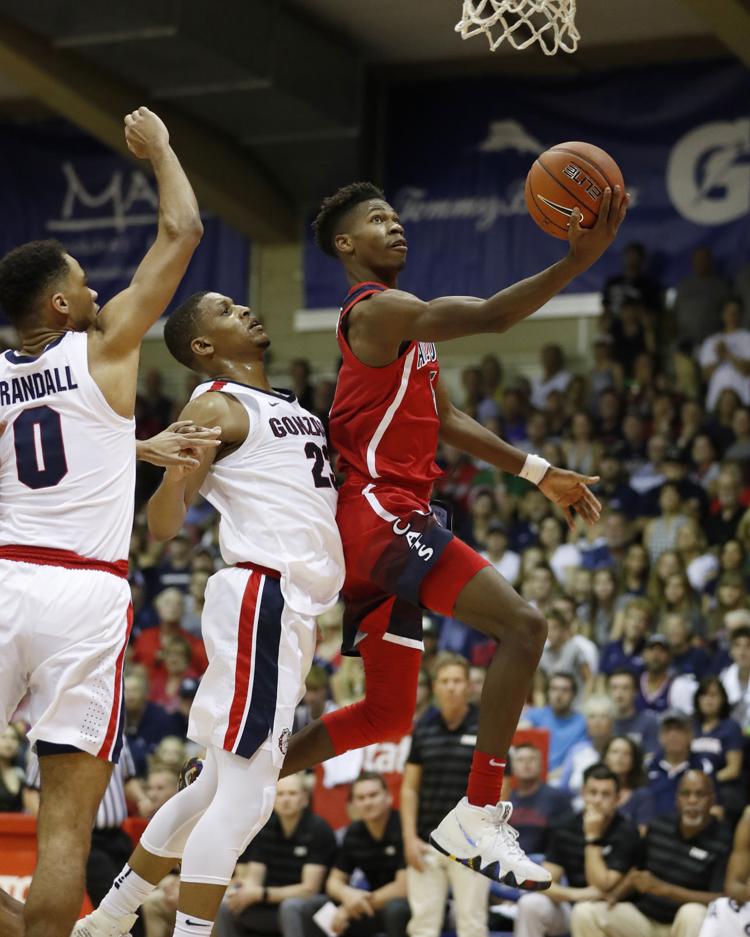 Who: No. 8 Auburn (4-1) vs. Arizona Wildcats (4-1)
Where: Lahaina Civic Center, Maui, Hawaii
What: Maui Invitational third-place game
When: 9:30 p.m. Wednesday
Watch: ESPN2
Listen: 1290-AM, 107.5-FM
Follow: @TheWildcaster on Twitter / TheWildcaster on Facebook
Probable starters: Arizona

G Justin Coleman (5-10 senior)
G Brandon Williams (6-2 freshman)
F Brandon Randolph (6-6 sophomore)
F Ryan Luther (6-9 senior)
C Chase Jeter (6-10 junior)
Probable starters: Auburn

G Jared Harper (5-11 junior)
G Bryce Brown (6-3 senior)
F Samir Doughty (6-4 junior)
F Anfernee McLemore (6-7 junior)
C Chuma Okeke (6-8 sophomore)
How they match up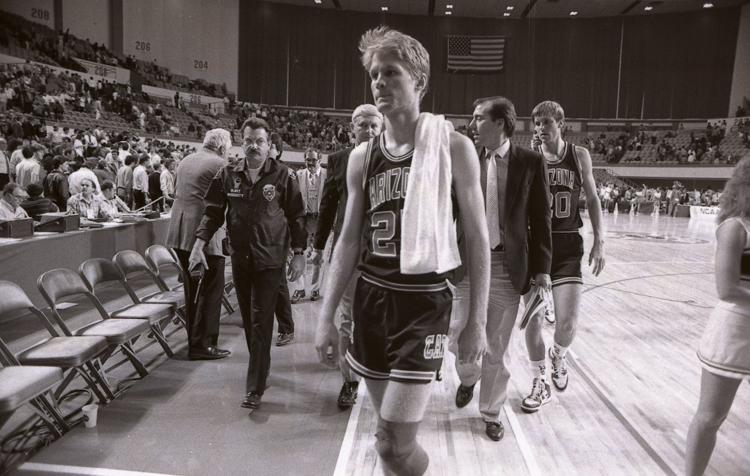 Series history
Arizona has only played Auburn once before, and it ended the Wildcats' second appearance in the NCAA Tournament under Lute Olson. The Tigers beat UA 73-63 in Long Beach, Calif., in a first-round game in the 1986 NCAA Tournament.
How they got here
Eighth-ranked Auburn beat Xavier 88-79 in overtime on Monday to advance to the winner's bracket of the Maui Invitational then lost to Duke 78-72 on Tuesday in the semifinals. All five Duke starters scored in double figures and the Blue Devils held the Tigers to just 36.4-percent shooting. Arizona beat Iowa State 71-66 on Monday and lost to Gonzaga 91-74 on Tuesday.
Auburn overview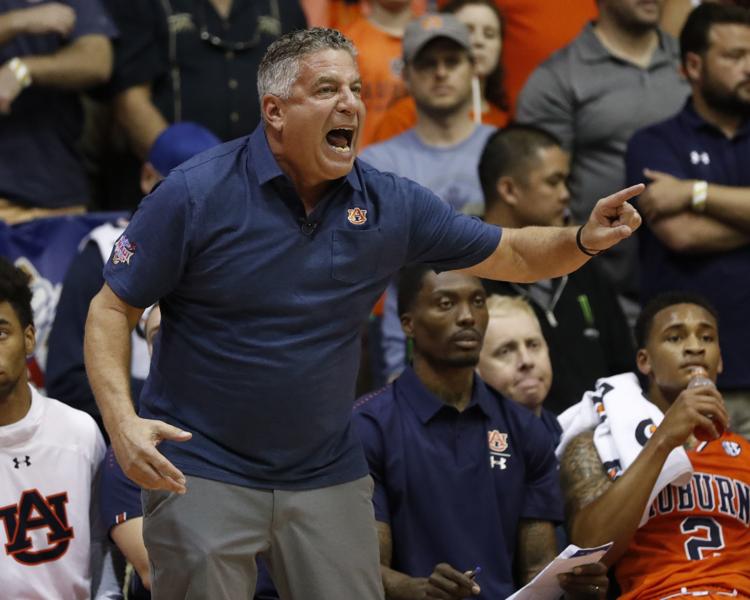 Like Arizona, Auburn was one of the initial programs impacted by the federal investigation into college basketball and the effects continue. Projected starting forward Danjel Purifoy remains suspended after he was connected to the investigation, while former assistant coach Chuck Person is scheduled to stand trial in February.
However, unlike Arizona, the investigation didn't come on top of losing all five starters. Auburn has three starters back from a team that tied for the SEC title last season, and the Tigers remain deep and skilled, returning an all-SEC backcourt in point guard Jared Harper and shooting guard Bryce Brown.
It boasts a frontcourt that is physical but also athletic. Forward Anfernee McLemore is a rugged rim protector while 230-pound Chuma Okeke is a strong rebounder and defender. Off the bench, forward Austin Wiley is working his way back after he also missed last season when he was also connected to the federal investigation. Wiley was rated a five-star talent out of high school, and is quick and skilled for his 6-11 frame.
He said it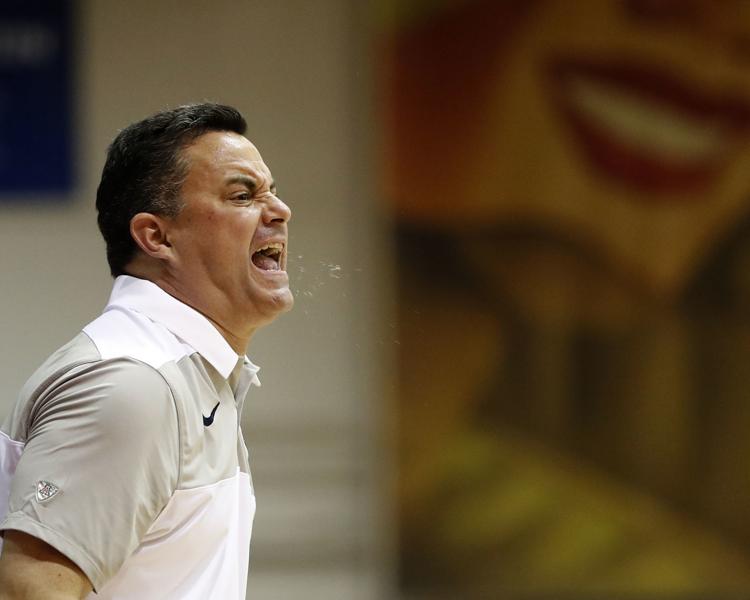 "Only one team will win all three games and then I think the rest of us will take what we did and then either build from it, learn from it and grow. But Auburn's exceptional. They're a team that I think can go deep in the NCAA Tournament. And Gonzaga's that way, Duke's that way, so for us I think sharing the ball, seeing if we could have a little bit more balanced attack and defending a very, very strong team in transition as well." — UA coach Sean Miller
Key player: Jared Harper
Auburn
A second-team all-SEC pick last season, Harper is fast and makes quick decisions with the ball, able to pass well to open players or find his own shot, and he knows how to get to the free-throw line often. He had 22 points with six assist and two turnovers against Duke, though four of his shots were blocked.
Key player: Justin Coleman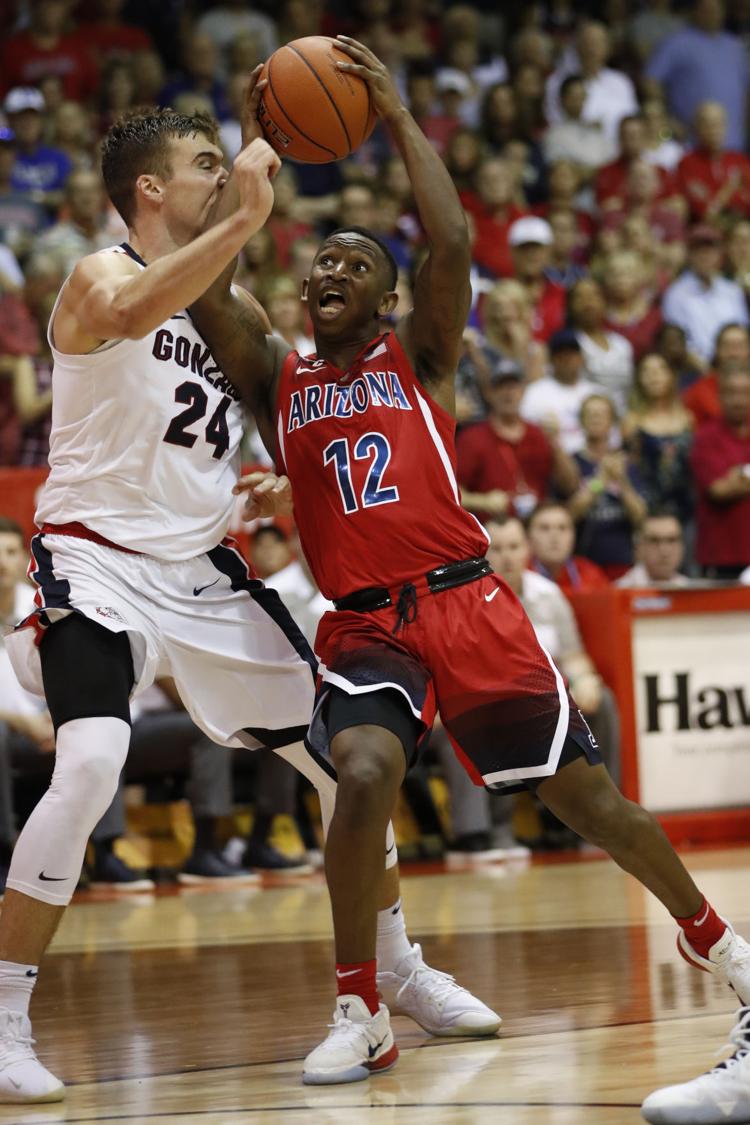 Arizona
Already scheduled to play at Alabama with the Wildcats next month, Coleman gets a bonus game against a home-state team and just in time. The grad transfer point guard is on a roll offensively, averaging 23 points in two Maui games and his size and style are an ideal matchup for Harper.
A little help, please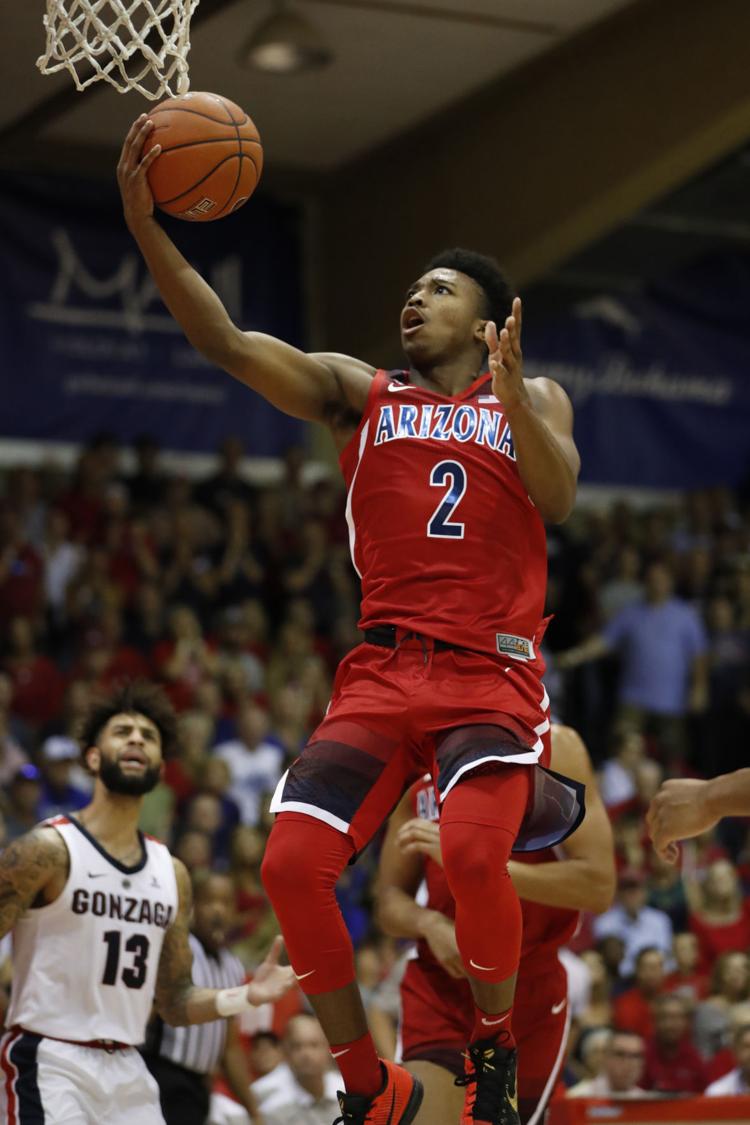 Over its first four games, Arizona averaged 12.8 assists, a total of 51 on their 113 made field goals, meaning they had an assist for 45.1 of their made shots.
The Wildcats had only three assists on Tuesday against Gonzaga. Brandon Williams had two of them and Justin Coleman had the other one; both had three turnovers to accompany them.
"Three assists? That's tough, man," UA coach Sean Miller said. "There's not a lot of good basketball being played when you only have three assists."
But Miller also credited the Bulldogs for some of the problem.
"I think what their defense did is they created a (need to) drive out of desperation, drive to shoot, drive to score," Miller said. "You have to move the ball, you have to share the ball and you have to be able to find open teammates. But that's as much to Gonzaga's credit as it is to our detriment. They were clearly the better team and especially in the second half. I mean, (Gonzaga's scoring edge) was 54-29 in the second half, I think that's really all you need to know."
Arizona now has assisted its field goals only 39.6 percent of the time, the 29th lowest percentage in Division I.
Modest guy
So Justin Coleman had a season-high 18 points against Iowa State on Monday, and then tied his career-high with 28 points on Tuesday against Gonzaga.
He was the same guy postgame.
"I just play my game and I just took the open shots that I had," Coleman said. "And my teammates played a big part in that, they created shots for me and also they had to guard Brandon Williams who also led the team in scoring the first four games. That just helped my game get a lot easier."
Purifoy still sitting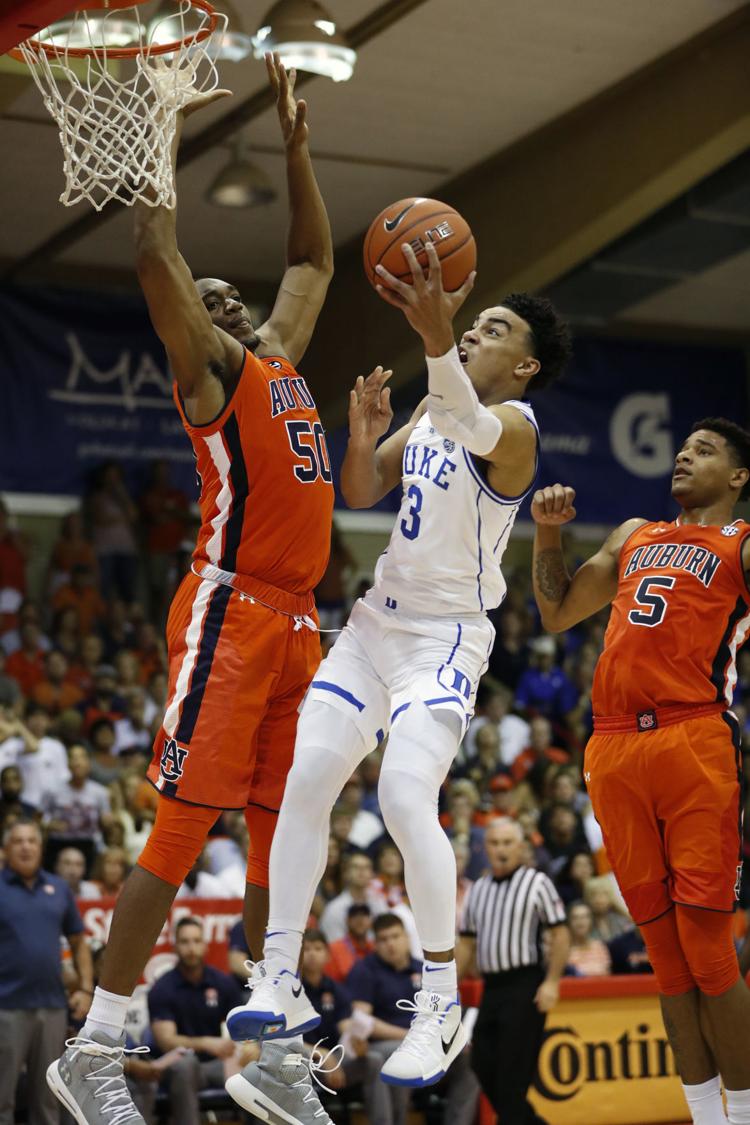 For as much as the federal investigation impacted Arizona's recruiting, the Wildcats have not had a player suspended as a result. But Auburn sat out two projected starters last season, Purifoy and Wiley, while Purifoy remains suspended for the Tigers' first nine games this season.
The initial federal complaint against Person alleged that he said on camera that he paid family members of Purifoy ($7,500) and Wiley ($11,000) with the intent to steer them to a financial advisor. After both players sat out last season, the NCAA ruled that Purifoy would have to sit out nine games this season.
"We worked diligently with the NCAA on behalf of both our student-athletes who were ineligible this season," Auburn president Steve Leath said in a statement, via to the Montgomery Advertiser. "The process was arduous, but it was important that we do everything we could to put Danjel Purifoy and Austin Wiley in the best position to resume their Auburn basketball careers. We're happy for them and their teammates and coaches."
Numbers game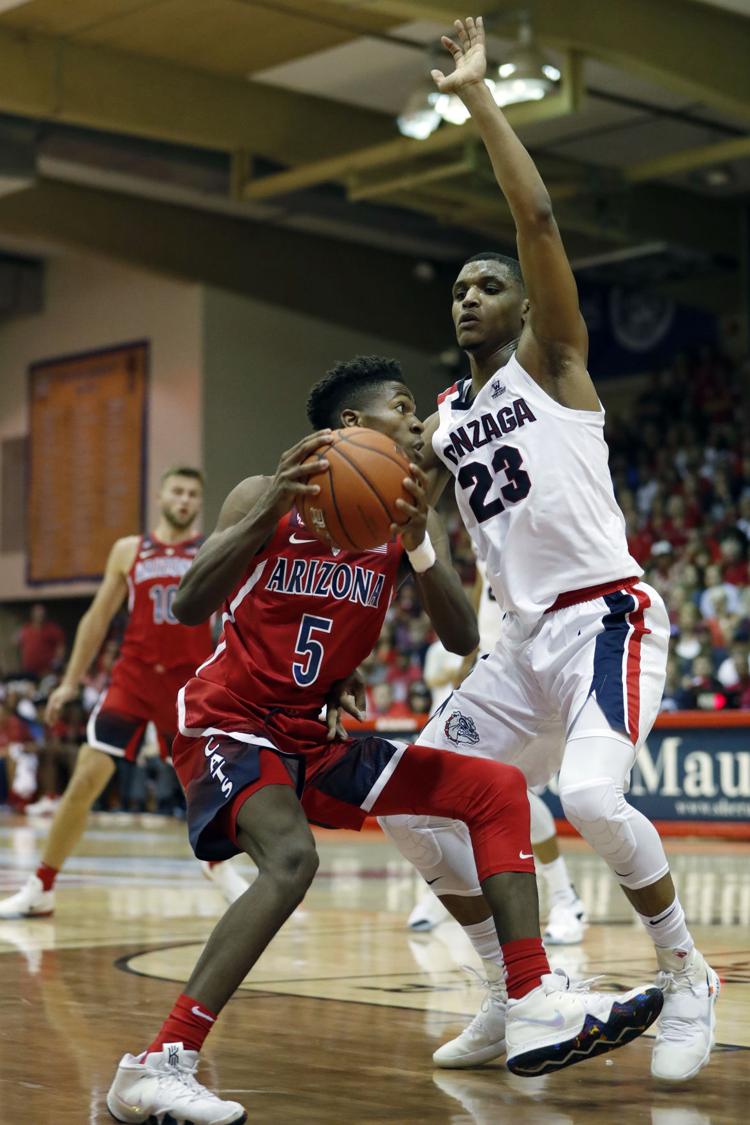 14
More second-chance points Arizona gave up to Gonzaga (16 to 2).
15
Points on average that UA's two Maui Invitational opponents have outscored them by in the paint.
55
Auburn's ranking in Kenpom's "minutes continuity," a complex measure of meaningful experience that calculates how many minutes are being played by the same players who logged significant minutes from the previous season. Auburn's ranking is unusually high for a high-major team and third-highest among ranked teams (No. 22 Buffalo is sixth in minutes continuity and No. 20 Iowa is 25th).