The Star's Bruce Pascoe previews all of the game day essentials, from projected starting lineups to storylines and series history, ahead of Arizona's showdown with Cal. 
---
Game info
Who: Arizona (16-7, 6-4) at California (10-13, 4-6) 
Where: Haas Pavilion, Berkeley, Calif.
When: Thursday, 8:30 p.m.
---
Pregame Wildcast Podcast
---
Probable starters: Arizona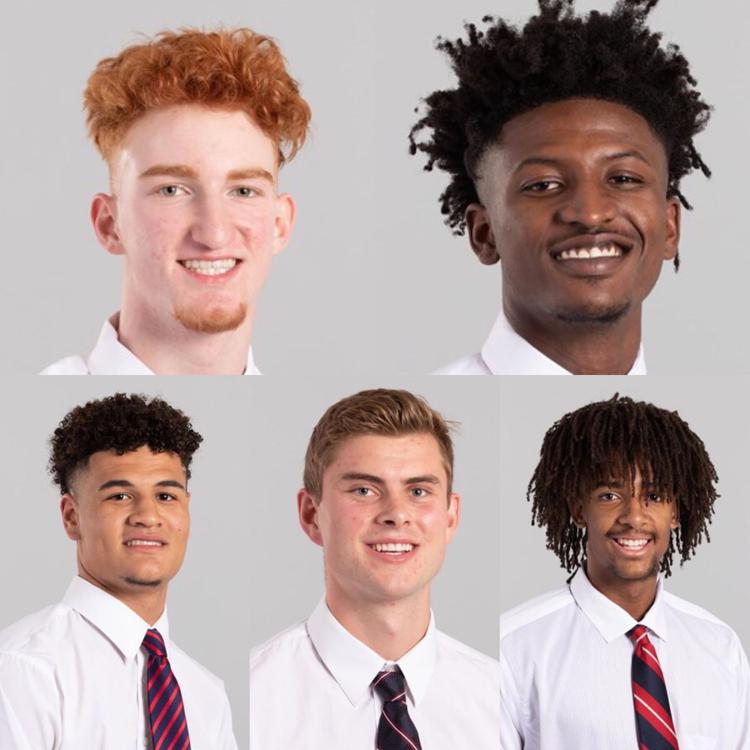 G Nico Mannion (6-3 freshman)
G Dylan Smith (6-5 senior)
F Josh Green (6-6 freshman)
F Stone Gettings (6-9 senior)
C Zeke Nnaji (6-11 freshman)
---
Probable starters: Cal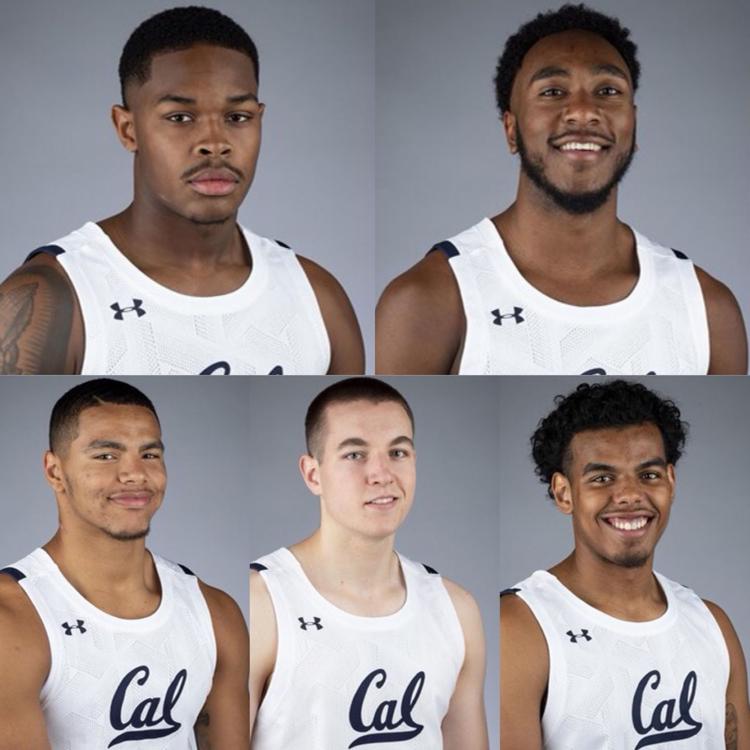 G Paris Austin (6-0 senior)
G Kareem South (6-3 senior)
F Matt Bradley (6-4 sophomore)
F Grant Anticevich (6-8 junior)
C Andre Kelly (6-8 sophomore)
---
How they match up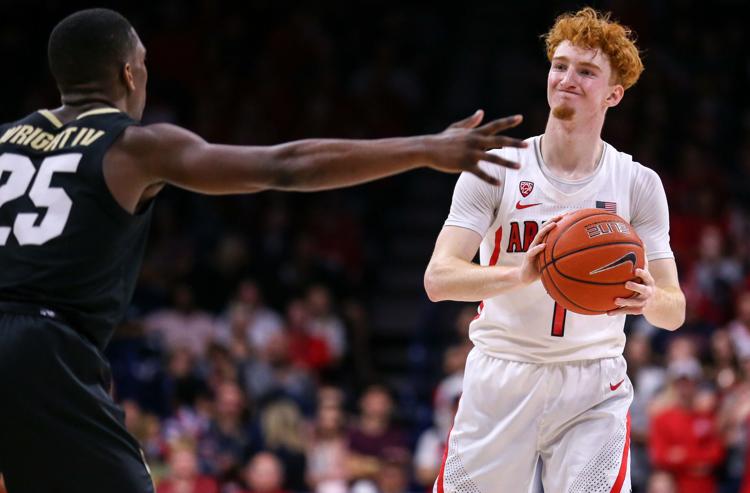 The series: Arizona has won seven straight over California, including the last three games played in Berkeley. Last season at Haas Pavilion, Chase Jeter had a career-high 23 points on 8-for-11 shooting and collected nine rebounds in the UA's 87-65 win. A month later, the Wildcats snapped their historic seven-game losing streak with a 76-51 win over the Bears at McKale Center, hitting 49.1% from the field and getting 19 points from Ryan Luther.
This season: Because of the Pac-12's unbalanced schedule, the Bears and Wildcats will not meet again during the regular season.
California overview: Despite inheriting a near-empty cupboard from the last-place team of predecessor Wyking Jones, first-year Cal coach Mark Fox has made the Bears immediately competitive in the Pac-12, especially at home. The Bears are 10-3 overall and 4-1 in Pac-12 games at Haas Pavilion, having beaten Stanford, Oregon State and both Washington schools there, but are coming off losses at Colorado (71-65) and Utah (60-45) last weekend.
A former head coach at Nevada and Georgia, Fox moved quickly to cobble together a passable roster after the Bears' top three scorers bailed following Cal's move to fire Jones: forward Justice Sueing transferred to Ohio State, guard Darius McNeill moved to SMU and 7-footer Connor Vanover left for Arkansas. Fox hit the international market hard, landing 7-foot German post Lars Thiemann and Greek guard Dimitrious Klonares plus Sudanese/Australian wing Kuany Kuany, while also getting guard Kareem South via a grad transfer from Texas A&M Corpus Christi. On his staff, Fox added former Stanford and Nevada coach Trent Johnson as Cal's director of scouting and analytics.
While Thiemann (at center) and South (at shooting guard) have emerged as starters, the two key players who stuck around from last season, point guard Paris Austin and wing Matt Bradley, are the Bears' primary 1-2 punch.
Fox ran an uptempo style at Nevada and a slower-paced style at Georgia, saying the change was due to the superior talent the Bulldogs faced in the SEC, and vowed before this season to adjust as necessary. That explains why the Bears, still thin on talent, run the slowest pace in the Pac-12, averaging 19.7 seconds on their offensive possessions in conference play.
The ball usually goes from Austin and through Bradley on most possessions, though the Bears' frontcourt has some interesting options. Returning forward Grant Anticevich brings stretch-four shooting, with a 3-point mark of 41.1% that ranks 149th nationally. Thiemann is an efficient scorer inside who also blocks 4% of opponents' shots when he's on the floor. Andre Kelly adds a physical touch inside, playing 21 minutes off the bench while being a capable defensive rebounder and shot blocker.
Austin excels off the drive and gets to the line by drawing an average of 4.1 fouls per 40 minutes, then hitting free throws at a 82.1% rate. He also has a 2.4-1 assist-turnover rate in Pac-12 games. Bradley is a box-score filler who leads the Bears in scoring (17.6) and made 3-pointers (44, at a 36.4% rate), while being second in rebounding (5.0) and third in steals (11). He takes an average of five free throws per game, hitting them at a 85.1% rate that is 101st nationally.
Defensively, the Bears deploy both a 2-3 matchup zone and man-to-man.
---
He said it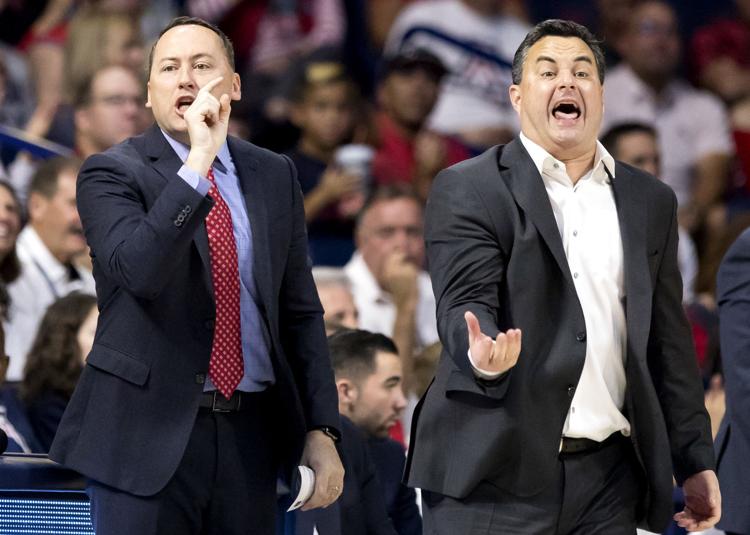 "They have the slowest pace in the conference and it's something we have to adjust to. We still want to push the ball and get early good shots but you also can't play in the trap of playing 25 seconds on defense, then take quick, ill-advised shots and going back on defense for another 25 seconds. If they score and you don't have a transition opportunity, you have to get a good shot. In these types of games, we haven't always done that. Oregon State is the 10th slowest, UCLA the 11th and Cal is 12th. Handling their tempo is going to be key.
"Their offense flows through Austin and Bradley, similar to Washington State with (CJ) Elleby and (Isaac) Bonton. Bradley's very efficient. He makes open shots. Every game he's going to be the key guy on the scouting report, and he's still going to be able to produce. Austin is not a 3-point threat, but he's very, very good at attacking the rim and getting you in foul trouble. We have to do a good job of playing pick-and-roll defense. Anticevich is a very good 3-point shooter, big (in size) like a traditional big but a good perimeter shooter. Kelly plays hard who doesn't start but plays starter's minutes. Thiemann is a big body, a space eater who can score around the rim. His size and efficiency on defense are the reason he starts.
"(Defensively) they'll mix it up. They played a ton of zone against Colorado but against Utah they were all man. They're about 80 percent man on the season so we'll be ready for either one.
— UA associate head coach Jack Murphy, who scouted the Bears
---
Key player (Cal): Matt Bradley
The Pac-12's leading 3-point shooter last season with a 47.2% rate, Bradley's average has dipped this season while he is attracting more defensive attention. But he's still a threat in nearly every category, is particularly able to make defenses pay if they choose to foul him, and is averaging 21 points over Cal's last five home games.
---
Key player (Arizona): Dylan Smith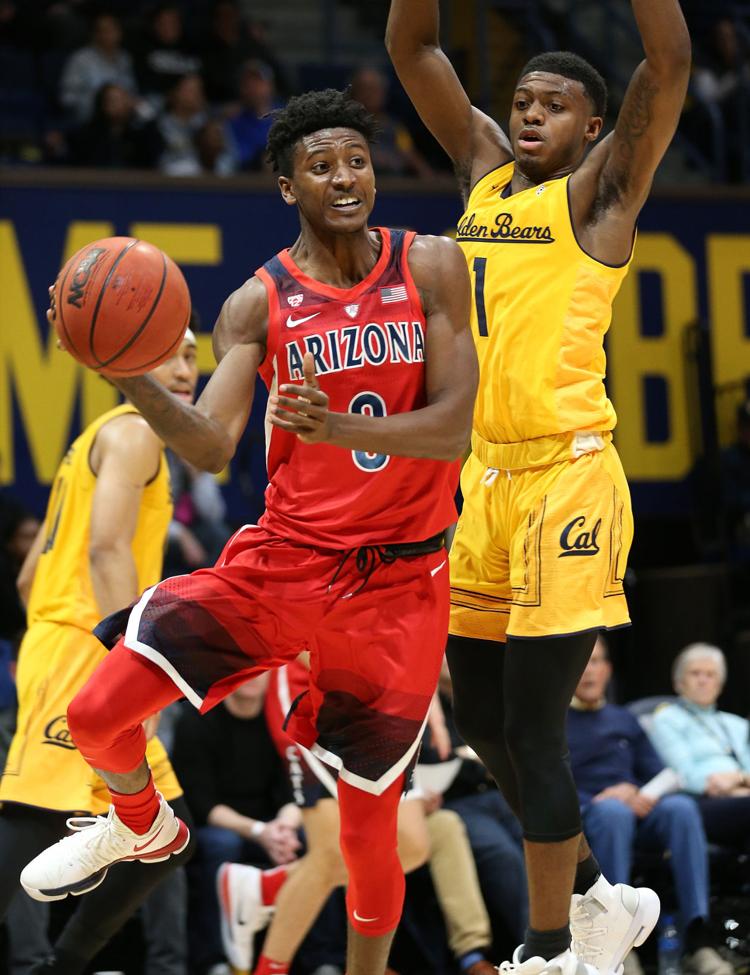 Whether he starts or takes a new role off the bench because of his four-game shooting slump, Smith's shooting and defense remains a necessary part of the Wildcats' attack. He'll try to break out against a midlevel Pac-12 defense that could throw some zone looks at the Wildcats.
---
Sidelines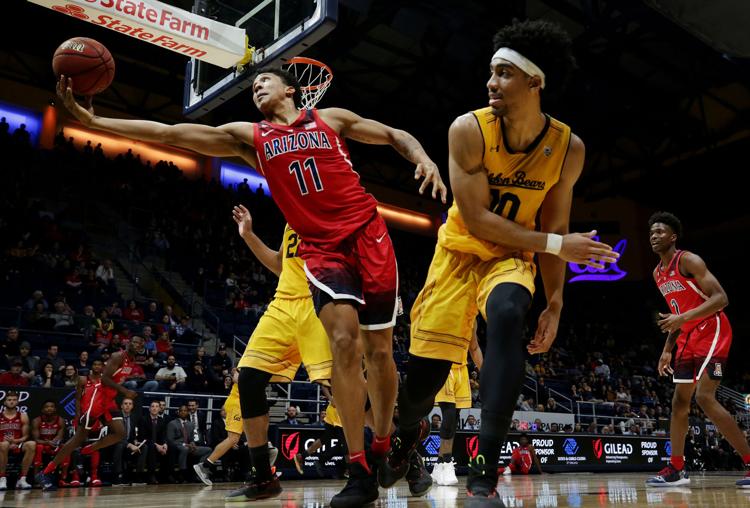 For Arizona, hitting the road in the Pac-12 isn't always what it seems.
The Wildcats have annually enjoyed strong fan support in the Bay Area, from both locally based UA alums (including the Arizona BayCats group) and Arizona-based fans traveling to take in a weekend around San Francisco. The Wildcats usually draw about a thousand fans or so at both Cal and Stanford, and in recent seasons UA fans' intensity has often matched fans rooting for the home team.
That might not quite be the case this season, since both Stanford and Cal are rising, but the fact is this: Arizona has swept in the Bay Area in each of the last three seasons, even doing so during a postseason-less effort last year.
During the UA's come-from-behind 75-70 win at Stanford last season, UA fans chanted loudly even as Stanford held leads of up to six points into the second half and cut the Wildcats' lead to just 69-68 with less than two minutes left.
"I heard the U of A chants," forward Ira Lee said after that game, when he scored 12 points and pulled down a key rebound in the final minute to clinch the game. "Felt good."
A junior from Phoenix and Southern California, Lee has never lost in the Bay Area.
"It's nice to go back to California, and yeah, we've had a lot of success there over the past few years," Lee said this week. "But we're also aware that both teams are really good this year."
A YouTube video of the collision last Saturday between Stanford's Oscar da Silva and Colorado's Evan Battey carried this message: "*WARNING GRAPHIC* Stanford's Oscar da Silva suffers scary head injury after Nasty Collision."
As of Wednesday afternoon, over 56,000 people had viewed it.
"I don't want to see it," Lee said Tuesday. "I heard about it. But both guys that went down, Evan and Oscar, they are actually really close friends of mine. So I didn't see the video but I sent them a text. I hope he's OK, and I hope for a speedy recovery."
It was the sort of tangle between two big guys that Lee and every other post player in the country experiences routinely. The difference this time was that Battey's elbow appeared to inadvertently pin da Silva's toward head to the floor as they fell, after which da Silva was knocked motionless with blood draining from his head. It was not the kind of result Lee — or anyone — probably wants to think about.
"I try not to," Lee said. "But sometimes it happens. Basketball is a physical game and playing on hardwood, it doesn't give. So sometimes stuff happens, and when it happens you just gotta roll with it."
Stanford said earlier this week that da Silva was undergoing tests without specifying a timeline for his return, but he appears unlikely to play against the Wildcats on Saturday.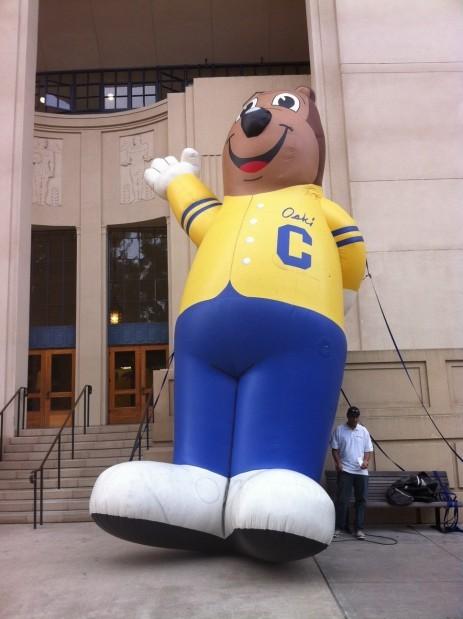 The University of California was founded in Oakland in 1868 and moved to Berkeley five years later. Since then, it has grown into a system of 10 campuses and 280,380 students, and, locally at least, the place is often called "UC Berkeley" or just "Berkeley."
But not for athletic branding purposes or anyone trying to reaffirm that it was indeed the state's first UC school.
"WE ARE CALIFORNIA" reads a highlighted item inside Cal's official media notes for Thursday's game.
"When referring to any California athletic team, please use either 'California' or 'Cal' to denote the institution and 'Golden Bears' or 'Bears' when indicating the mascot," the school stated. "Refrain from using names such as UC Berkeley, California-Berkeley, Cal-Berkeley, or Cal State Berkeley."
---
Numbers game
7.0
Arizona's average turnovers in its three previous games.
12
Cal's finish in the Pac-12 the last two seasons, and its predicted finish this season (the Bears are currently in 10th place, but in a loss column tie for eighth).
23.8
Arizona's average 3-point shooting percentage in its past three games.
Contact sports reporter Bruce Pascoe at 573-4146 or bpascoe@tucson.com. On Twitter @brucepascoe
Be the first to know
Get local news delivered to your inbox!