Scouting report: Arizona Wildcats vs. Connecticut Huskies
The Star's Bruce Pascoe previews all of the game day essentials, from projected starting lineups to storylines and series history, ahead of the Arizona Wildcats' matchup in Hartford, Connecticut, against the UConn Huskies.
Game info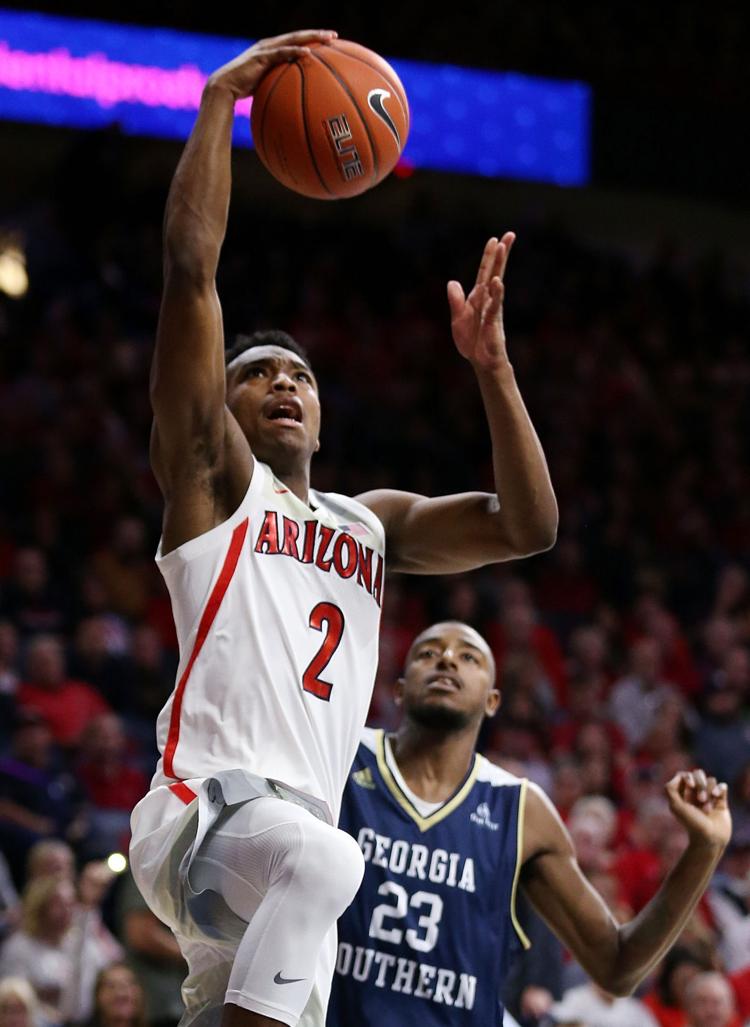 Who: Arizona Wildcats (5-2) at Connecticut Huskies (6-1)
Where: XL Center, Hartford, Conn.
When: 11 a.m. Sunday
Watch: ESPN2
Listen: 1290-AM, 107.5-FM
Follow: @TheWildcaster on Twitter / TheWildcaster on Facebook
Probable starters: Arizona

G Justin Coleman (5-10 senior)
G Brandon Williams (6-2 freshman)
F Brandon Randolph (6-6 sophomore)
F Ryan Luther (6-9 senior)
C Chase Jeter (6-10 junior)
Probable starters: UConn

G Christian Vital (6-2 junior)
G Alterique Gilbert (6-0 sophomore)
F Jalen Adams (6-3 senior)
F Tyler Polley (6-8 sophomore)
C Josh Carlton (6-10 sophomore)
How they match up
Series history
Arizona was 0-5 against UConn until the Wildcats beat the Huskies 73-58 at McKale Center last season. Previously, the Huskies edged the Wildcats in the 2011 Elite Eight, a 65-63 win in Anaheim, California, and in the 2005-06 Maui Invitational. UConn has beat UA at McKale Center (2001-02), in Storrs, Connecticut (2000-01), and in Chicago (1999-2000), but the teams have never played in Hartford.
Game contract
Arizona and UConn are finishing a two-year series, with the Huskies already having visited McKale Center on Dec. 17, 2017.
UConn overview
After a 14-win season that resulted in the messy firing of coach Kevin Ollie for what the school called "for cause" (NCAA violations), the Huskies are off to a strong start under new coach Dan Hurley. UConn has four guards averaging double figures in scoring, and like Arizona, a three-guard offense is the team's strength.
The Huskies run at a fast pace, averaging 86.9 points, and like to score inside the 3-point line, making 57 percent of their two-point baskets. Hurley managed to keep the Huskies' top two returning scorers, Jalen Adams and Christian Vital, while getting former five-star guard Alterique Gilbert at full health for the first time in his college career after two seasons of shoulder issues.
Gilbert's presence at point guard has helped Hurley take some of the pressure off Adams, one of the AAC's best players who averaged 38.1 minutes last season. Vital and Gilbert average about two made 3-pointers a game, while Gilbert hits 46.9 percent of his long-range shots.
Inside, Josh Carlton leads a rotation of big guys with a physical edge defensively, with Mali native Kassoum Yakwe, and senior Eric Cobb adding rebounding off the bench. A juco transfer in 2017, Cobb lost over 20 pounds in the offseason to slim to about 250 on his 6-foot-9 frame.
He said it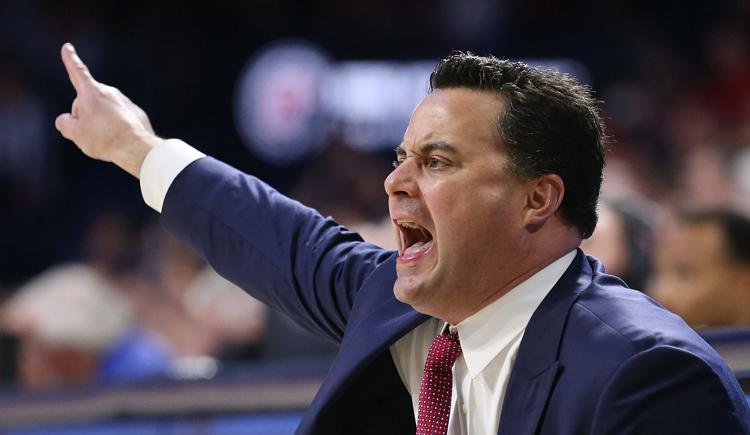 "Hopefully that competition (at the Maui Invitational) will help us when we play our first true road game because playing in the Hartford Civic Center (XL Center's former name) — I played there a long time ago, and it's a great home court for UConn. They have an unreal fan base, a lot like ours. They have a hungry, really talented new coach and they return a lot of guys from last year's team. We know it's going to be a hard-fought game."
— UA coach Sean Miller
Key player: Jalen Adams
UConn
Adams held Husky fans in suspense when he took over a month last spring to confirm he was coming back as a senior to play for Hurley, and it was worth the wait for the Huskies. Adams leads UConn in scoring, shooting 67.2 percent from two-point range, and is one of the Huskies' better defenders. When he's focused, Adams is one of the better guards in the country.
Key player: Brandon Williams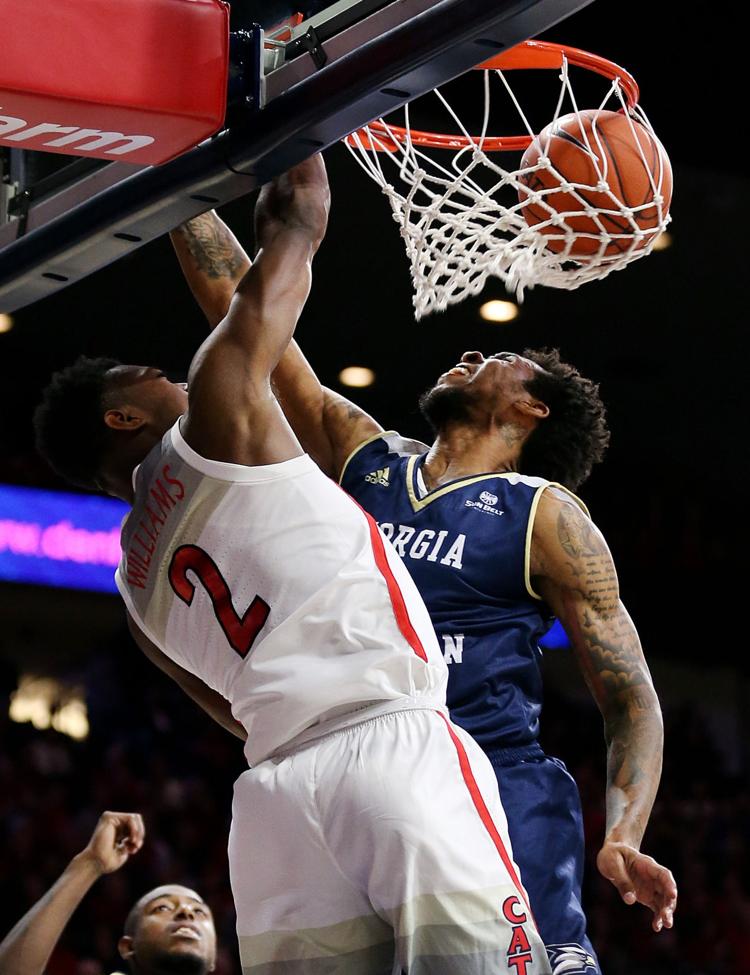 Arizona
The UA freshman's flawless assist-turnover ratio took a dive in the Maui Invitational, but he showed signs of learning from the experience with six assists to one turnover against Georgia Southern. Now he's getting thrown back into the mix against high-level, experienced competition, and in a road environment.
Hurley Bros. Scouting, Inc.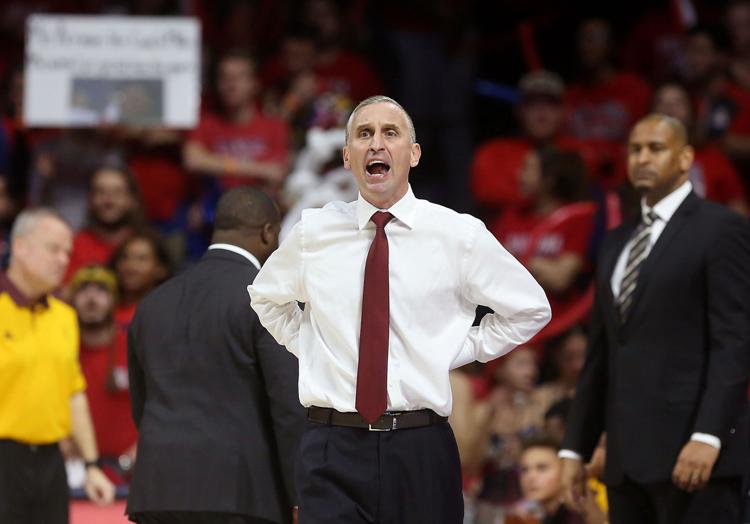 A day before Buffalo faced Arizona in the first round of last season's NCAA Tournament, Bulls coach Nate Oats noted that Bobby Hurley was "on to some things" when ASU played UA twice last season, even though the Sun Devils lost both games.
A day later, Oats' team pulled off a stunning 89-68 win over UA, though Bobby downplayed any role he might have had in Oats' game plan.
"I think sometimes that stuff gets blown out of proportion," Bobby said. "Those guys watch film and when I spoke to Nate it was more in generalities about what we tried to do and he expanded it. But there's not a whole lot I can do in this game. We haven't played Arizona yet."
UConn's recruiting weekend
UConn coach Dan Hurley won a major victory even before Sunday's game, picking up a commitment Saturday from four-star big man Akok Akok, and the Huskies will try to spread the vibe with a big list of visitors at the XL Center in Hartford.
According to Zagsblog, a total of 18 recruiting targets are scheduled to be on hand, including four-star 2020 guard DeMarr Langford.
A wiry native of Sudan who grew up in New Hampshire, Akok has withdrawn from the Putnam Science Academy and may enroll at UConn in the spring, with the intention of playing in 2019-20.
Promising project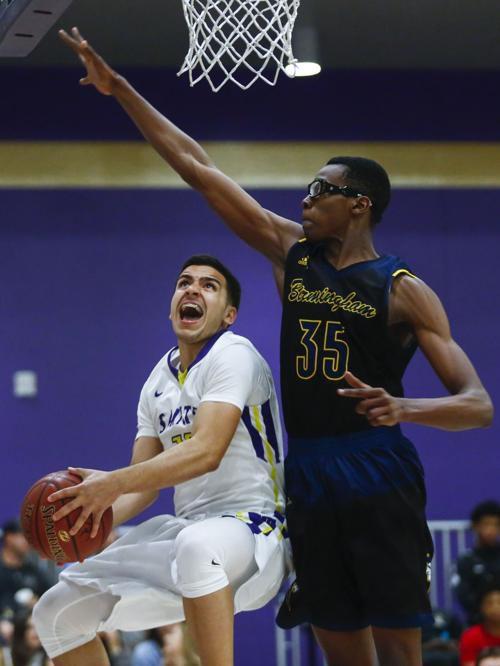 Lost in some of the hype about Arizona's fall recruiting class is three-star center Christian Koloko, in part because he has only 195 pounds on his 7-foot frame.
Miller appeared confident those numbers will change, saying he made him a recruiting priority after watching Koloko play with UA freshman Devonaire Doutrive for Southern California's Birmingham High School last season.
"It's a great story," Miller said. "He's a high character kid, a very, very bright student, someone who hasn't been playing the game very long but you watch his size and see what he can become. …
"Part of what we really believe in is our strength and conditioning program. It's really not failed us. Any player that we've had who hasn't really developed physically (at UA), it really falls more on them than what we do here. So with that, I think when you plug somebody like Christian and his love for the game into what we have, I think it's a great fit."
Numbers game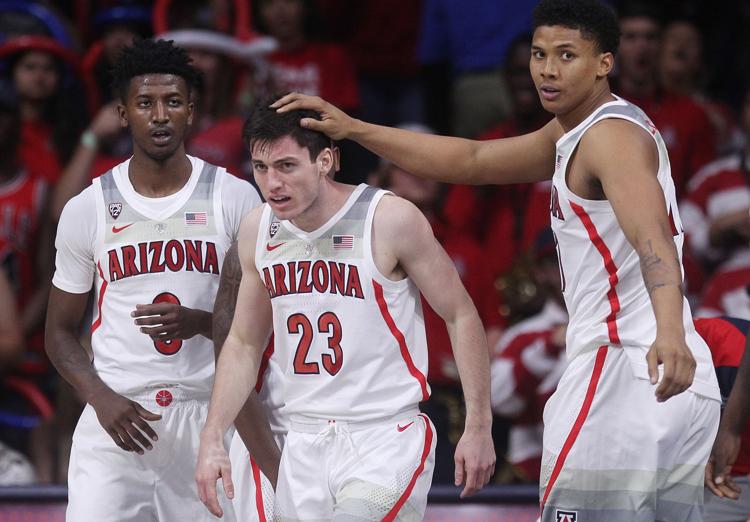 0
Arizona losses under Sean Miller in seven games against teams coached by Bobby or Dan Hurley. The Wildcats are 6-0 against Bobby's ASU teams and beat Dan Hurley's Rhode Island team in 2013-14.
9
Arizona wins in the Wildcats' last 10 true road nonconference games. Hartford is one of two home sites for UConn, which also plays games on campus in Storrs.
13,926
Total miles Arizona is traveling in nonconference play this season, between the Maui Invitational, Sunday's game at Hartford and a Dec. 9 game at Alabama.