The Star's Bruce Pascoe previews all of the game day essentials, from projected starting lineups to storylines, ahead of the Arizona Wildcats' regular-season opener against Houston Baptist.
Game info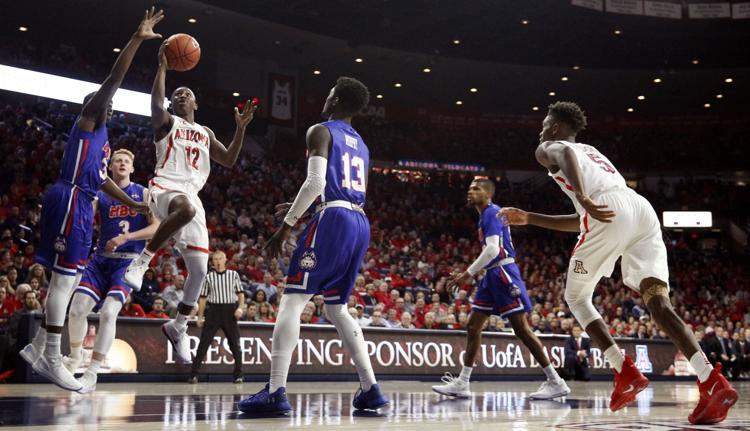 Who: Cal Poly Mustangs (1-0) at Arizona Wildcats (1-0)
Where: McKale Center
When: 3 p.m. Sunday
Watch: Pac-12 Networks
Listen: 1290-AM, 107.5-FM
Follow: @TheWildcaster on Twitter / TheWildcaster on Facebook
Probable starters: Arizona

12 Justin Coleman, guard, 5-10, senior
2 Brandon Williams, guard, 6-2, freshman
5 Brandon Randolph, forward, 6-6, sophomore
10 Ryan Luther, forward, 6-9, senior
4 Chase Jeter, center, 6-10, junior
Probable starters: Cal Poly
G Marcellus Garrick (6-4 senior)
G Donovan Fields (5-10 senior)
F Mark Crowe (6-5 sophomore)
F Job Alexander (6-4 junior)
C Hank Hollingsworth (6-10 junior)
How they match up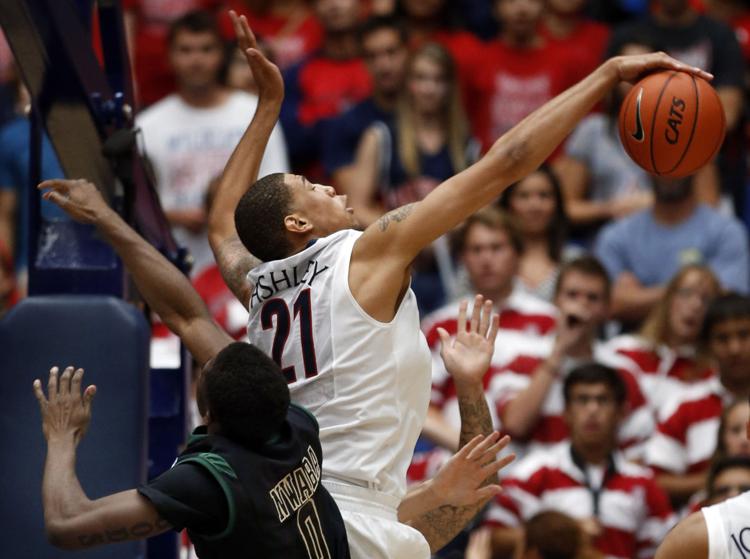 The series
The series: Arizona beat Cal Poly 73-62 at McKale Center during the 2013-14 season, when the Mustangs went on to reach the NCAA Tournament. The Wildcats lead the series 3-0 overall, counting wins in 1949-50 and 1957-58, games that were also played in Tucson.
Cal Poly overview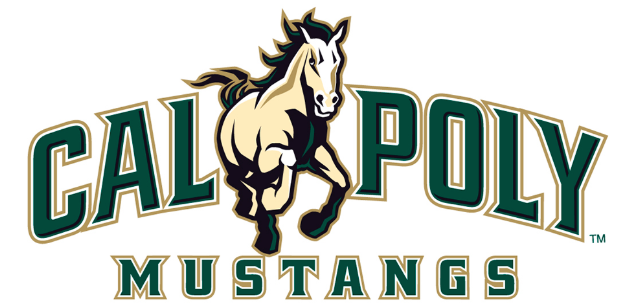 The Mustangs were riding something of a high-water mark in that 2013-14 season, and the last three seasons have been particularly rough, with Cal Poly averaging just 10 wins. The Mustangs were 9-22 last season, including a 4-12 mark in Big West play, and finished the season with an RPI of 306. But Cal Poly returns a core of experienced guards, led by Donovan Fields, who had a career-high 30 points against Menlo College on Wednesday, and Marcellus Garrick, who had 16. While Fields is the team's point guard, the Mustangs have been trying to allow him freedom to score off the ball by having other guards, such as juco transfer Job Alexander, handle the ball. Up front, coach Joe Callero has tried to address weaknesses in rebounding and inside scoring by adding help around junior Hank Hollingsworth and Polish senior Kuba Niziol, including 6-7 Finnish freshman Tuukka Jaakkola. Niziol nearly had a triple-double off the bench against Menlo, with 12 points, 12 rebounds and eight assists. He's a good passer who has improved his rebounding production. However, Hollingsworth might be limited Sunday after falling on his shoulder awkwardly Wednesday, Callero said, while the Mustangs will be without injured Latvian big man Karlis Garoza. Defensively, the Mustangs use a mix of man-to-man and matchup zone defense. Menlo shot 49.2 percent against them, but it will be the first time that Arizona has faced a zone this season.
Key player: Donovan Fields
With his basketball IQ, passing, multidimensional scoring and ability to make those who foul him pay for it — he made 92.6 percent of his free throws last season — Fields is a contender to make the Big West's all-league team.
Key player: Dylan Smith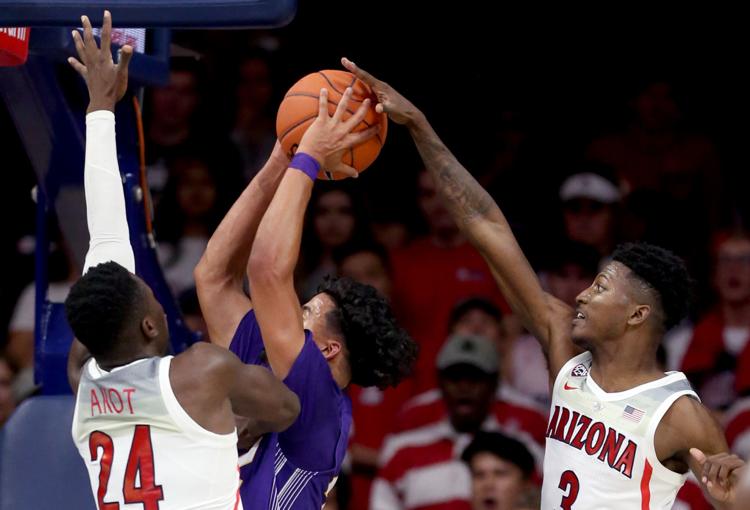 While Arizona's most experienced returner is contributing in all phases of the game except shooting, the Wildcats will need scoring from him when they head to Maui next week. He has two games to help get his shooting back on track before then.
Recruiting in 2018
With his team having a day off after beating Menlo on Wednesday, Cal Poly coach Joe Callero decided to make the two and a half hour drive from San Luis Obsipo to the Thousand Oaks area on Thursday.
He barely made it home.
Callero said he went to a high school just three miles from the site of the Thousand Oaks shooting, and then was blocked getting home because two fires broke out and closed Highway 101.
"It's been an awkward day," Callero said Thursday night. "The school where I was looking at a kid had a prayer service and there was a major fire three miles away. The sheriff and fire trucks were blocking off other ways you could go. And smoke was filling the air…. There were two separate fires. I had to go north to get south."
Callero said he spent five hours driving west toward Ventura on Thursday evening while the evacuation orders created gridlock. He finally found an open hotel room at 2 a.m., then drove home to San Luis Obispo later in the morning.
Math whizzes, please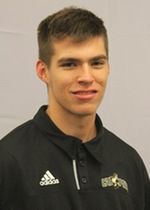 Cal Poly has four junior college players and three Europeans on its roster, and it's not just because Callero has to look far and wide for talent to fill out a competitive team.
It's because he has to look far and wide for talent that can meet the academic standards at Cal Poly, which is known for strong engineering programs.
According to PrepScholar.com, Cal Poly students have an average GPA of 3.92 and Callero said a basketball player needs an SAT "pushing 1,200 overall" to get in, a standard he says is tougher than Big West peers UC Santa Barbara and UC Irvine have to follow.
Callero said it's often easier to get a junior college player than a high school player into Cal Poly because they have more opportunity to meet the school's math standards, while he's found Europeans who meet the standard, too. Finnish freshman Tuukka Jaakkola, for example, has already been pursuing construction management, a program Callero said is "in his wheelhouse."
"The Northern European countries speak English (as a second language) and we've found their overall math scores are higher," Callero said. "We've also found kids form countries like Latvia, Poland and Finland would die to have warm weather. They've been freezing their whole life."
RJ in, KO out at Pac-12 Networks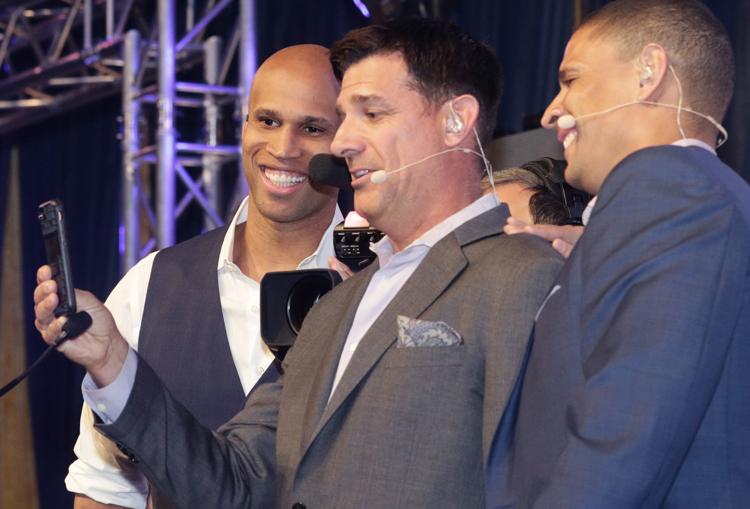 While former UA standout Richard Jefferson will make his first appearance at McKale Center as a Pac-12 Networks analyst Sunday, former UA and USC coach Kevin O'Neill is no longer working studio shows for the conference broadcasting outfit.
O'Neill said Saturday he isn't doing any basketball commentary work this season while focusing on family concerns, though he is doing some consulting for a few pro and college teams.
Once an assistant coach for former UA coach Lute Olson's first UA teams, O'Neill returned in 2007 and wound up serving as UA's interim head coach in 2007-08 while Olson took a leave of absence that preceded his Oct. 2008 retirement.  O'Neill later served as USC's head coach between 2009-10 and 2012-13.
Jefferson was hired by the Pac-12 Networks after retiring from a 17-year NBA career last month. He played three seasons for UA before leaving in 2001.
Numbers game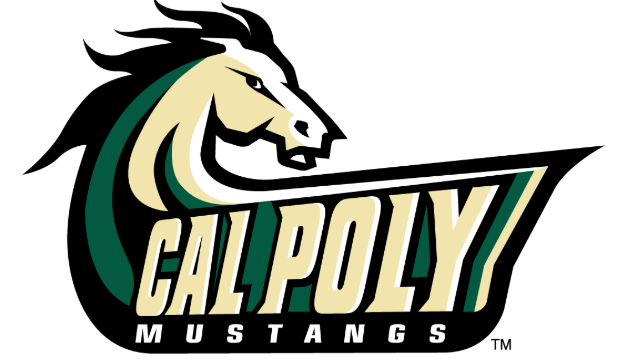 41.4 
— Cal Poly's two-point shooting percentage last season, the third-worst mark in Division I, according to Kenpom.com
73.0
— Percent of 3-point attempts Brandon Randolph has made in UA's two exhibition games and its season opener against Houston Baptist on Wednesday.
314
— Cal Poly's ranking on Kenpom.com out of 353 Division I teams (the Mustangs have a 286 Sagarin power rating).