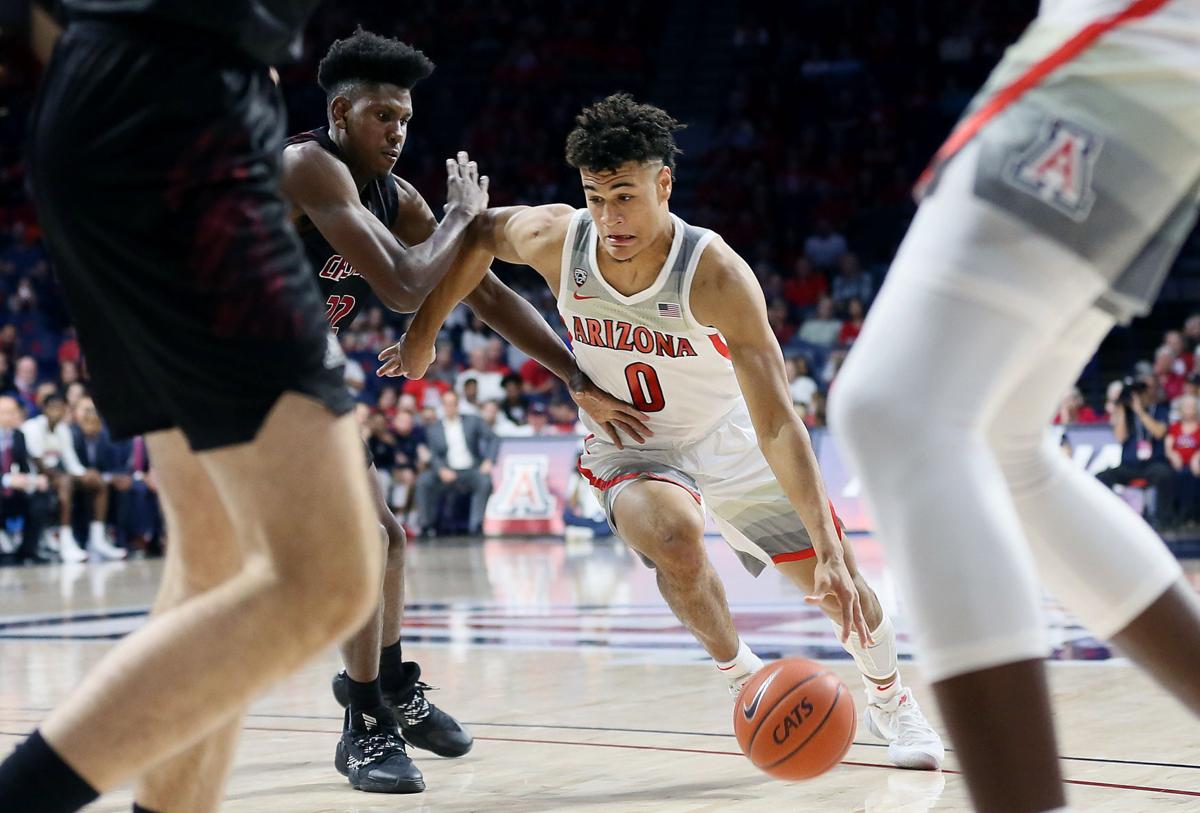 The Star's Bruce Pascoe previews all of the game day essentials, from projected starting lineups to storylines and series history, ahead of the Arizona Wildcats' game against the Northern Arizona Lumberjacks.
Game info
Who: Northern Arizona (0-0) at No. 21 Arizona (0-0) 
---
Probable starters: Arizona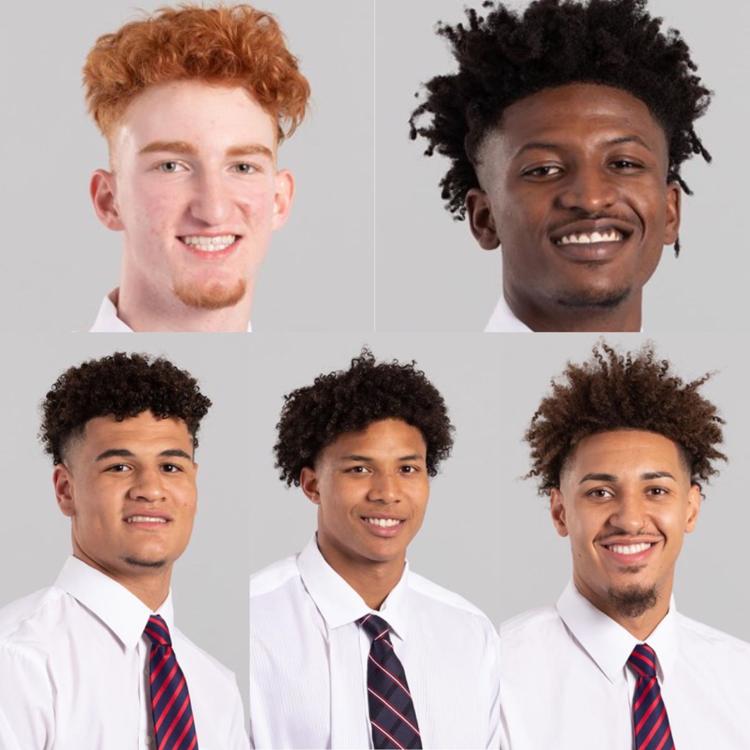 G Nico Mannion (6-3 freshman)
G Dylan Smith (6-5 senior)
F Josh Green (6-6 freshman)
C Chase Jeter (6-10 senior)
---
Probable starters: NAU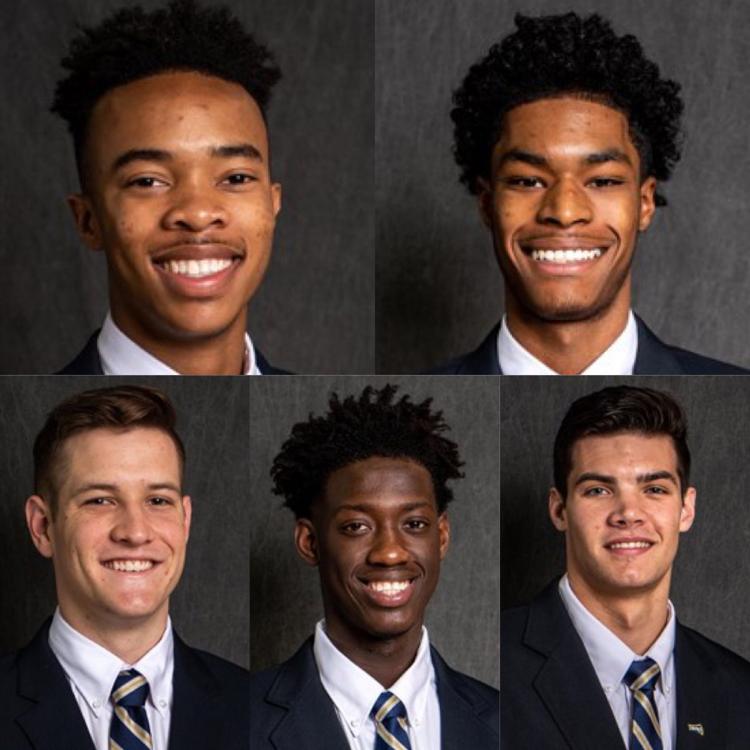 G Cameron Shelton (6-2 sophomore)
G Ted McCree (6-5 senior)
F Luke Avdalovic (6-5 sophomore)
F Bernie Andre (6-6 junior)
C Brooks DeBisschop (6-9 senior)
---
How they match up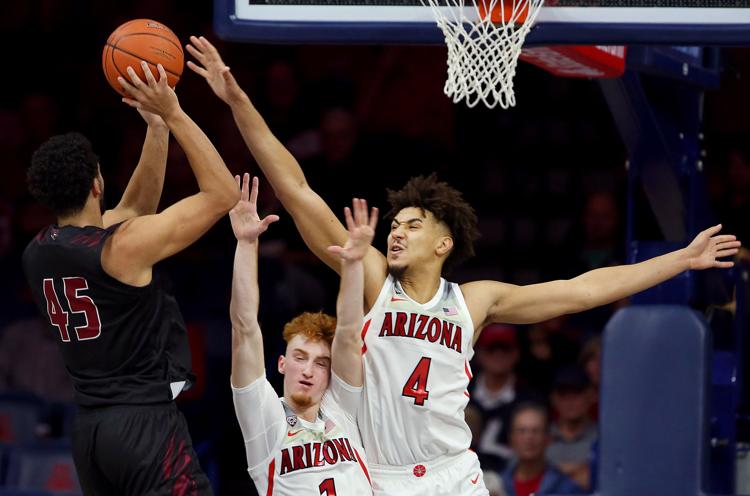 The series: Arizona has beaten its in-state cousins 32 straight times, though the last 15 matchups have been held in Tucson, most recently a 101-61 UA win in 2017-18. Arizona leads the century-old series 98-27.
Northern Arizona overview: When Jack Murphy left the Lumberjacks to become UA's associate head coach in June, no NAU player transferred — though starting guard Carlos Hines later left the team to focus on academics. That's a good sign for interim head coach Shane Burcar, who now has a chance to fully audition for the permanent job.
Already having run the NAU offense under Murphy last season, Burcar returns proven 3-point shooters Luke Avdalovic and Ted McCree plus two other starters from a team that went 10-21 last season. Avdalovic led the Big Sky in 3-point shooting with 49.3% last season while McCree had eight 3s against Idaho last season. Versatile forward Bernie Andre earned a share of the Big Sky Newcomer of the Year award last season after he led NAU in scoring (13.8) and rebounding (8.5).
Forward Brooks DeBisschop has already been a starter for two seasons while Cameron Shelton is a hard-playing point guard with good playmaking and offensive rebounding ability. The team's newcomers include Cameron Satterwhite, a role player on Loyola of Chicago's 2018 Final Four team who is eligible after sitting out last season. Satterwhite is long and athletic, with the ability to play any of three perimeter spots.
The game scout says: "Defensively, they're out in the passing lanes and denying, they're pressing at certain points, so there's definitely some differences there. I would say the main changes (from last season) are on defense. It's a lot of the same offensive stuff. … You have to defend the three-point line, and that starts with defending the ball. We can't give up penetration, can't allow them to get in the paint, whether it's through backcuts, drives, post-ups. We have to do a good job of really sealing off the paint in the pack line. Because when they get deep penetration, they're going to be able to find shooters and they're going to play with at least two — more often than not, three to four — shooters on the court.
---
He said it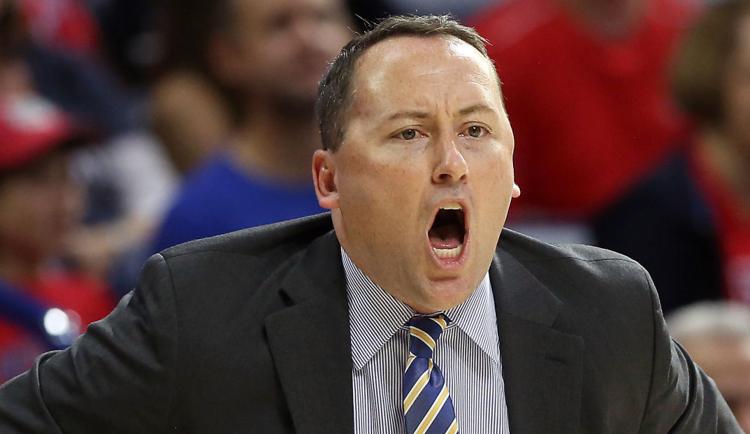 "Ted last year had some injuries, so he never was able to get a rhythm but he can really score. Even in the limited action he did have, he averaged over 10 points a game and shot it a lot better in conference play. And with Luke, it's clear he's one of the better 3-point shooters around. … Andre is like a Swiss Army knife. He can rebound, he can pass it, he can shoot it. He's not the tallest guy in stature but does a good job playing inside out. He can put pressure on the defense because he can handle it.
"It'll be an interesting matchup. They're not nearly as big or as physical as Chico State was the other night, but they're very skilled, and they can shoot and score the ball."
— UA associate head coach Jack Murphy, who scouted the Lumberjacks
---
Key player: Luke Avdalovic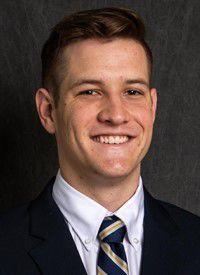 While Andre has the potential to hurt Arizona in multiple ways, Arizona's biggest defensive concern at this point may be 3-point defense after Chico State hit 10 of 25 3s last Friday. Avdalovic ranked fifth nationally in 3-point percentage last season.
---
Key player: Dylan Smith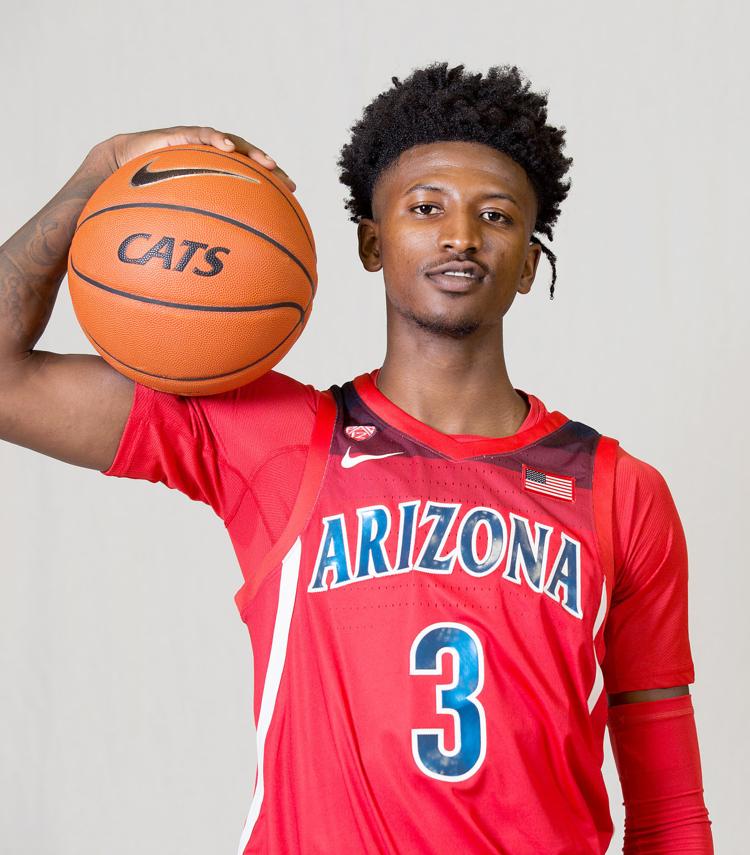 With all the hype and promise that Arizona's freshmen have brought this season, a fifth-year senior might be as critical as anyone in the regular-season opener:
The Wildcats need Smith's experience and defense to help quiet the Lumberjacks' significant 3-point shooting threats. 
---
Under the radar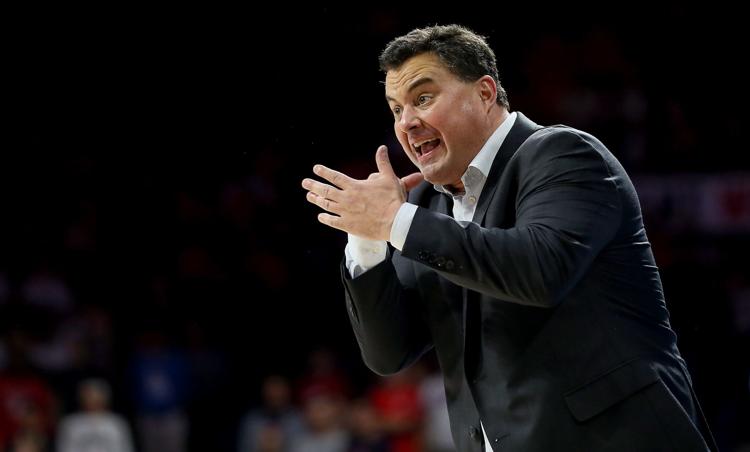 A potential gang of Final Four teams opened the college basketball season with the Champions Classic in New York, and other big games such as Notre Dame-North Carolina and Virginia-Syracuse are on tap Wednesday. On Friday, Arizona State will face Colorado in China.
But the Wildcats will begin this season somewhat quietly at home, on Pac-12 Arizona, against an in-state Big Sky Conference team.
That's OK with UA coach Sean Miller.
While the Wildcats opened the season the 2016-17 season in Honolulu against Michigan State — and will have a game of national interest Saturday against Illinois — this season, they have seven new active players to carefully work in.
"I think to start out the season … for a lot of our players, this is the first time playing a game like that in an Arizona uniform," Miller said. "That sense of comfort, to have the great fan base that we have and the magic of McKale on our side, we want to use that to our advantage."
While Arizona is opening with six straight home games, the Wildcats will play in the Thanksgiving week Wooden Legacy event at Anaheim, California, then face Baylor, Gonzaga and St. John's over the following three weeks before Christmas. Their Pac-12 season starts on Jan. 4 against ASU.
---
Mannion fever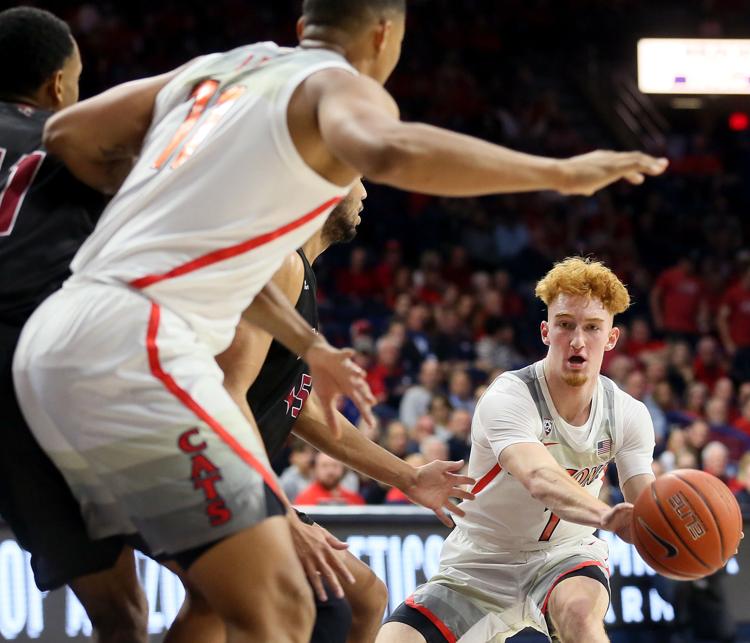 It's been pretty clear since his September 2018 commitment that Nico Mannion would face some pretty high expectations with the Wildcats and, well, they're here.
Mannion was named to preseason watch lists for both the Wooden and Naismith awards this week while he is projected as a solid first-round NBA Draft pick next June.
In a wave of mock drafts released this week in advance of the college basketball openers, Mannion was projected to be taken No. 6 by CBS, No. 8 by the Sporting News and No. 17 by the Athletic. His good friend and backcourt mate Josh Green was projected to go 15 by CBS, 14 by Sporting News and 18 by The Athletic.
---
Back on the radar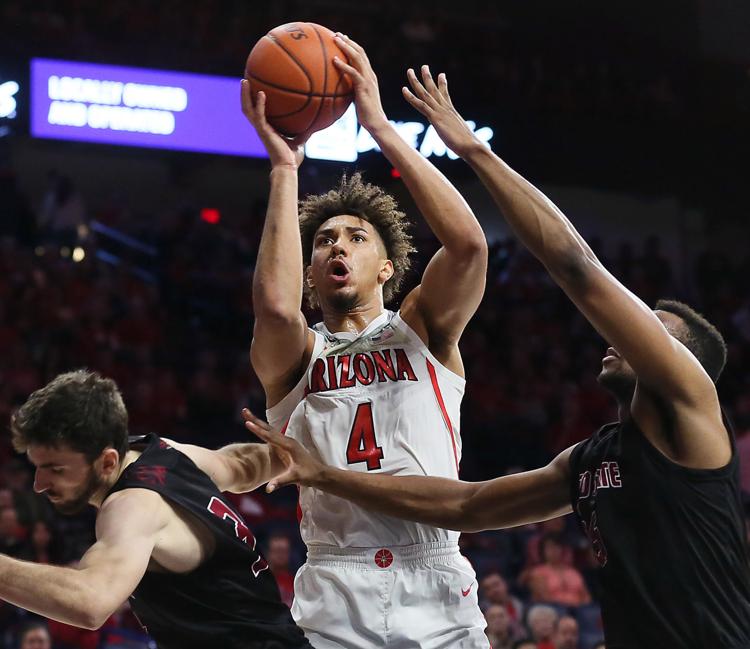 Wednesday's game will begin an Arizona season that should end in the second or third game of the NCAA Tournament, according to the wave of NCAA Tournament mock brackets released in advance of the season openers.
Among the season-opening projections: ESPN's Bracketology has UA No. 6 in the Midwest, CBS has the Wildcats No. 6 in the West, NCAA.com has No. 9 in the West, Bleacher Report has No. 4 in the West and SB Nation says UA will be a No. 5 in the East.
Meanwhile, VegasInsider has the Wildcats a 30-1 bet to win it all while SportsBettingDime puts the odds of a UA national title at 55-1.
---
Numbers game
0
Times Sean Miller has lost a season opener at Arizona in 10 previous seasons, two of which were played against Northern Arizona (87-70 in 2009-10 and 101-67 in 2017-18).
1
Of UA's top five scorers last season who will play Wednesday (Chase Jeter averaged 10.9 points last season).
37.8
Percent of last season's scoring that returns for the UA.
72.1
Percent of last season's scoring that returns for NAU.
Contact sports content producer Justin Spears at 573-4312 or jspears@tucson.com. On Twitter @justinesports