Scouting report: Arizona Wildcats vs. No. 7 Texas A&M Aggies
The No. 7 Texas A&M Aggies present the Arizona Wildcats their next nonconference challenge. The Aggies bring the nation's fourth-most efficient defense to Phoenix for a neutral-site matchup at Talking Stick Arena. 
By Bruce Pascoe / Arizona Daily Star
Game info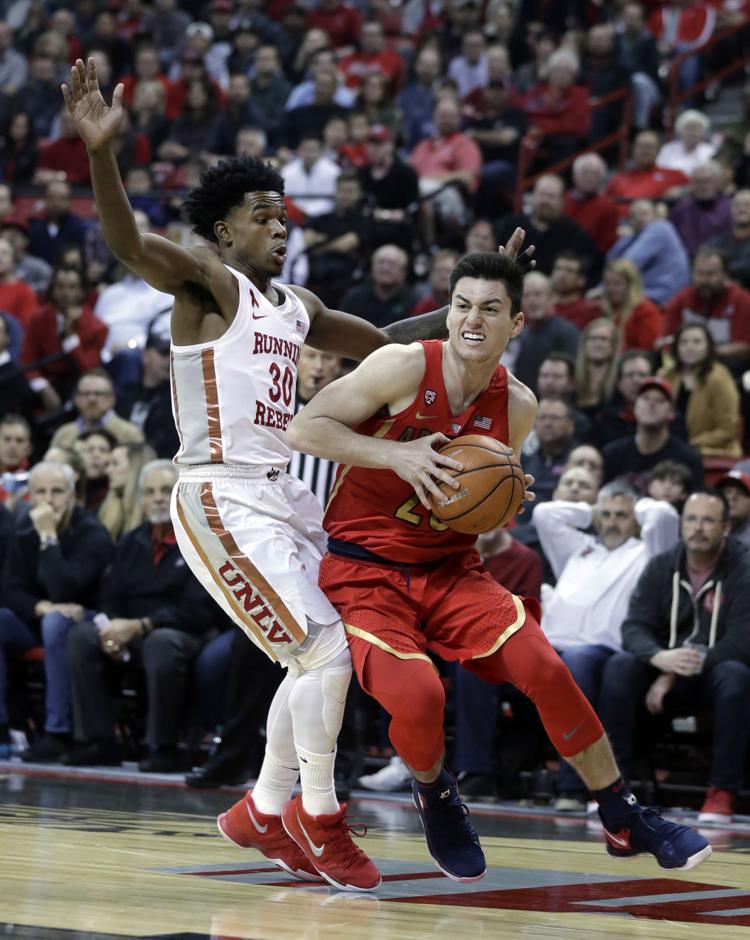 Matchup: Arizona Wildcats (5-3) vs. No. 7 Texas A&M (7-0)
Where: Talking Stick Arena
When: 7 p.m. Tuesday
Watch: ESPN2
Listen: 1290-AM, 107.5-FM
Probable starters: Arizona

Probable starters: Texas A&M

How they match up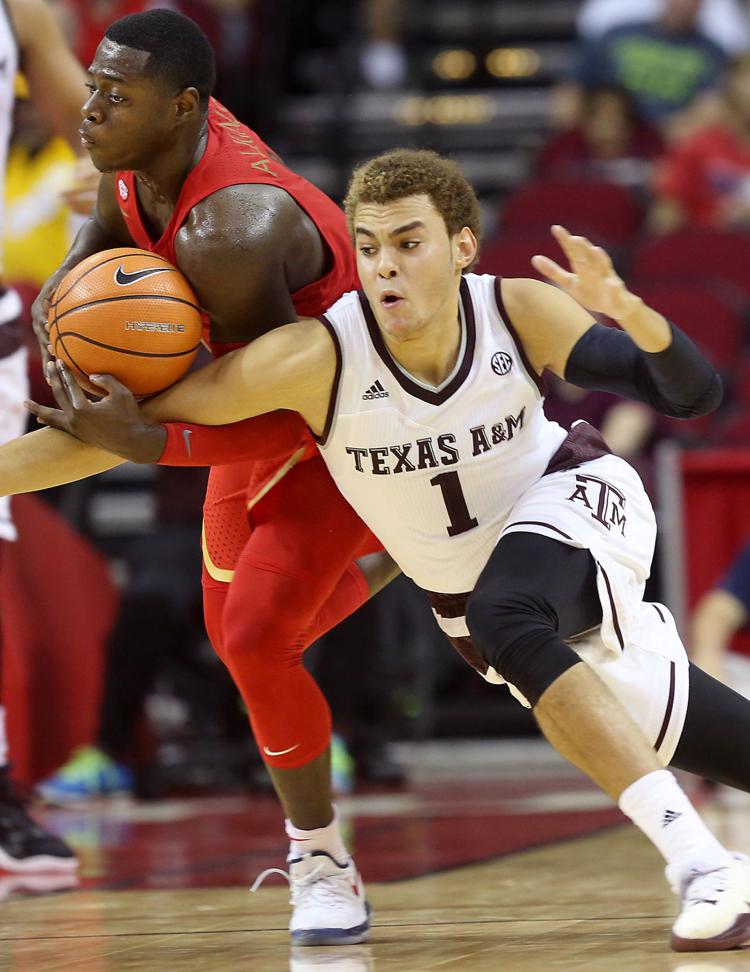 The series
Arizona is 7-1 against the Aggies, including a 67-63 win last season in Houston, when shorthanded Arizona held off an 18-0 Texas A&M run in the second half despite using only seven players. The Wildcats' only loss in the series was in 2008-09, when UA blew a nine-point lead in the final eight minutes in College Station, Texas.
Texas A&M overview
Thanks in part to forward Robert Williams' decision not to head into last season's NBA Draft, the Aggies are unbeaten and among the favorites to win the SEC title this season. They have size, experience and offensive balance to go along with one of college basketball's best defenses.
Texas A&M allows opponents to score just 89.3 points per 100 possessions, the fourth-best efficiency in Division I, while opponents shoot just 22.1 percent against them. They won't try to turn teams over but instead play sound defense both on the perimeter — teams shoot just 22.1 percent from 3-point range against them — and they block 15.2 percent of opponents' two-point shots, the 15th best block percentage in college.
Texas A&M has a formidable front line with Williams, Tyler Davis and D.J. Hogg, who combine to average 4.7 blocks per game, with Williams picking up where he left off after having been named the SEC's defensive player of the year last season: Williams has swatted away 12 shots over five games so far with his 7-foot-3 wingspan. Hogg also averages another 1.3 steals per game.
Offensively, Hogg is a slick-shooting stretch forward who can be either a big small forward or a power forward. At point guard, the Aggies have three solid options to plug in at point guard, starting with Duane Wilson, a grad transfer from Marquette who brings defense and experience. J.J. Caldwell, a redshirt freshman who sat out last season because of academic ineligibility, was suspended for four games following an arrest on suspicion of driving while intoxicated but has played the last three games. T.J. Starks is a tough-minded freshman who is more of a natural scorer. Their presence has allowed Admon Gilder to play a more natural off-guard role.
Key player: Robert Williams
Robert Williams may be the Aggies' top NBA prospect, but Hogg is a menace at the college level and could particularly be trouble for Arizona. At 6-foot-9, he's skilled and has hit 53.2 percent of his 3-pointers, making him a tricky matchup for a team that allows 35.7-percent 3-point shooting and whose best projected perimeter defender, Emmanuel Akot, has struggled.
Key player: Dusan Ristic
Ristic didn't play well at times against UNLV and has had minutes cut even when he's playing well, if the opponents are playing small and there's a defensive mismatch. That shouldn't be a problem against Texas A&M's big front line, on which Ristic scored 18 points on 8-for-12 shooting in Houston last season.
Alkins is ready (sort of)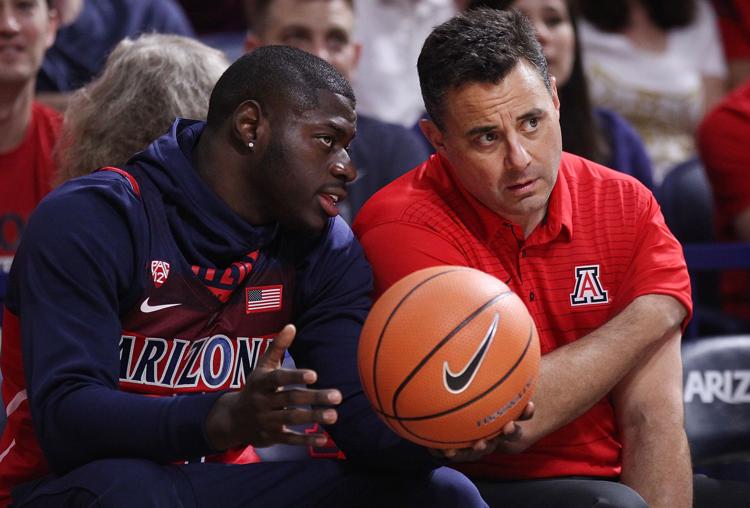 The few fans who arrived early to Arizona's game at UNLV last Saturday could watch Rawle Alkins elevate several feet off the floor before slamming in a windmill dunk, and perform other similar moves during early warmups.
He didn't look like somebody with a broken foot.
But Alkins didn't play in that game and probably won't Tuesday because UA coach Sean Miller said he still needs to get some more full-contact practices under his belt.
"I don't think so," Miller said Saturday of whether Alkins would play Tuesday (Miller has not been available for comment since then).
"He's gotta get a number of those types of (full contact) practices under his belt where there's no soreness, where he feels confident.
"(Playing) one-on-zero is different. You get out there five-on-five and he's still a little tentative but I think he'll come back. Remember he has done nothing for nine weeks. Nothing."
Would-be Wildcat stopper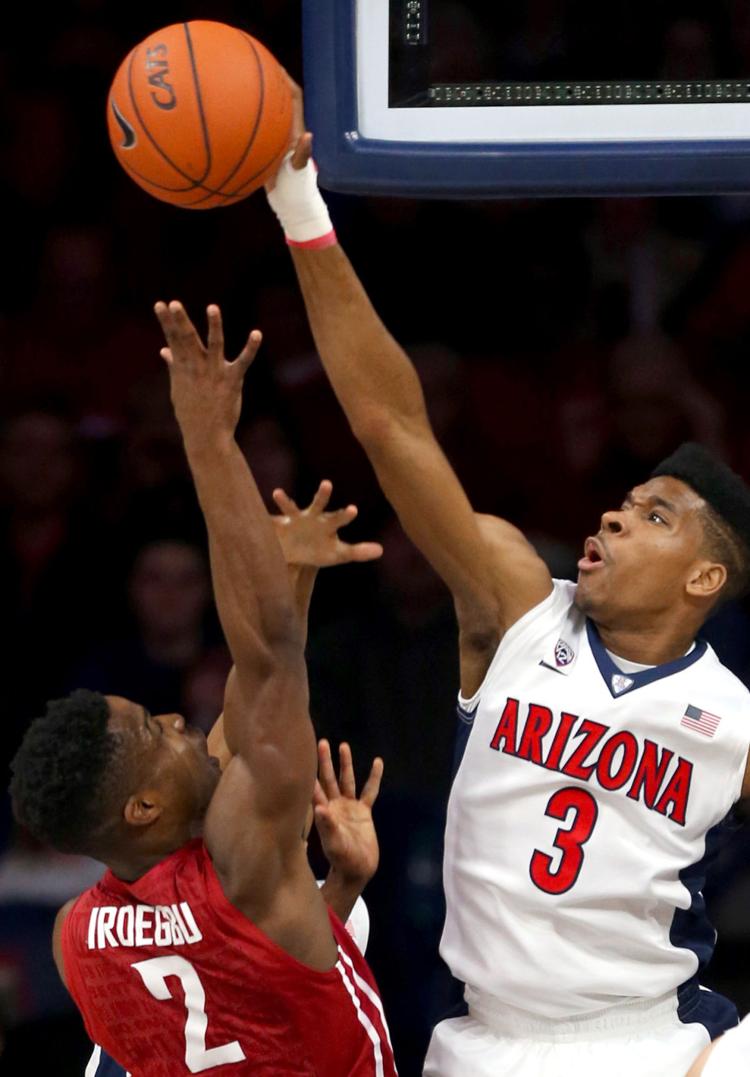 Despite showing flashes of potential and impressive athleticism, Justin Simon transferred out of Arizona as a freshman in the spring of 2016 because he sought a bigger role.
He found one at St. John's, which will face Grand Canyon in the second game of Tuesday's doubleheader in Phoenix, just after his old (and defensively challenged) team faces Texas A&M.
Simon leads the Big East and is 10th nationally in steals with 2.9 per game (he steals the ball on average exactly once per 20 opponent possessions). He's also averaging 9.8 points and 8.0 rebounds while blocking nine shots over eight games — including an attempt by 7-6 Central Florida center Tacko Fall last month in Orlando.
While UA could probably use Simon this season, at least Simon appears to have a little Sean Miller in how he speaks.
Here's what he told the New York Post after blocking Fall:
"I do whatever it takes to get a 'W,' getting steals, rebounding, blocking shots, (creating) deflections. Just the little things. Defense is my thing. Defense won't go anywhere, whether my offense is on or off."
Big men
Among the insightful quantitative minutiae you can dig up on kenpom.com is something called "average height," a computation not just of the average size on a team's roster — but the average size of a team weighted by minutes played.
The formula takes each player's height and weighs it by minutes played, and does not count any player who doesn't play in at least 10 percent of his team's minutes.
Not surprisingly, both Arizona (No. 15 nationally) and Texas A&M (8) are high on the list, with big frontcourt starters who play a lot of minutes.
The Aggies go 6-9, 6-10 and 6-10, with D.J. Hogg at small forward, Robert Williams at power forward and Tyler Davis at center.
Arizona has recently started at 6-6, 7-1 and 7-0, with Brandon Randolph, Deandre Ayton and Dusan Ristic, but "shrinks" when 6-7 Ira Lee or 6-9 Keanu Pinder play power forward off the bench.
Kenpom calculates Texas A&M's average weighted height at 6-foot-6.72, and UA's at 6-6.48.
Numbers game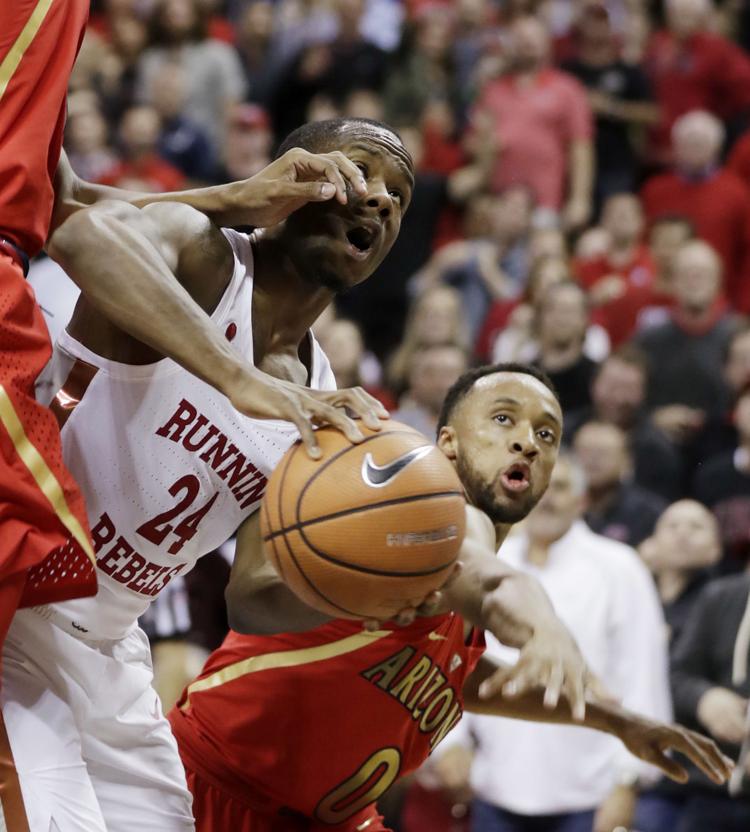 5
Assists Parker Jackson-Cartwright needs to hit 350 for his career. He's averaged 3.2 assists over the 107 games he's played in with Arizona so far.
7
Arizona wins in seven nonconference games played in Phoenix since 1993.
49.0
Arizona's winning percentage against teams from the SEC, its lowest mark against any conference.
17,764
Number of miles Texas A&M will have traveled after its trip to Phoenix this week, having already played in Germany (Armed Forces Classic), New York (Legends Classic) and Los Angeles (at USC)