The Star's Bruce Pascoe previews all of the game day essentials, from projected starting lineups to storylines and series history, ahead of the Arizona Wildcats' game against the Pepperdine Waves in the Wooden Legacy.
---
Game info
Who: Pepperdine (3-3) vs No. 14 Arizona (6-0) 
What: Wooden Legacy first-round game
Where: Anaheim Arena, Anaheim, Calif.
---
Probable starters: Arizona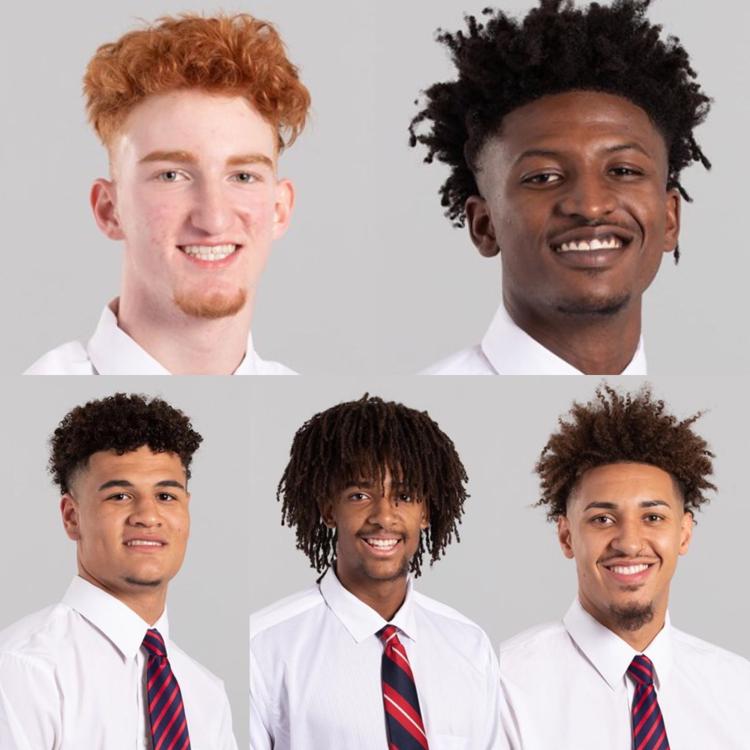 G Nico Mannion (6-3 freshman)
G Dylan Smith (6-5 senior)
F Josh Green (6-6 freshman)
F Zeke Nnaji (6-11 freshman)
C Chase Jeter (6-10 senior)
---
Probable starters: Pepperdine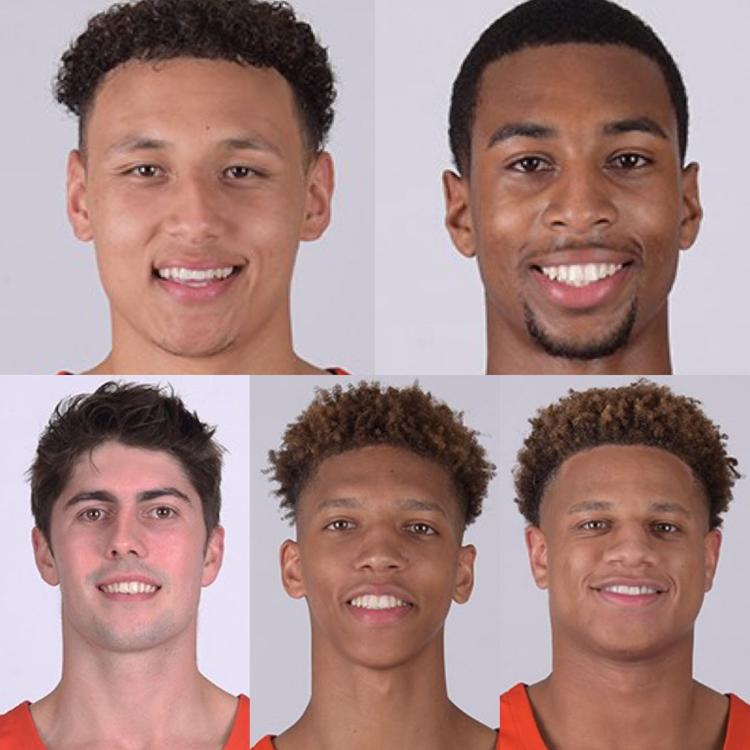 G Colbey Ross (6-1 junior)
G Jade Smith (6-4 junior)
F Skylar Chavez (6-5 junior)
F Kessler Edwards (6-8 sophomore)
C Kameron Edwards (6-6 senior)
---
How they match up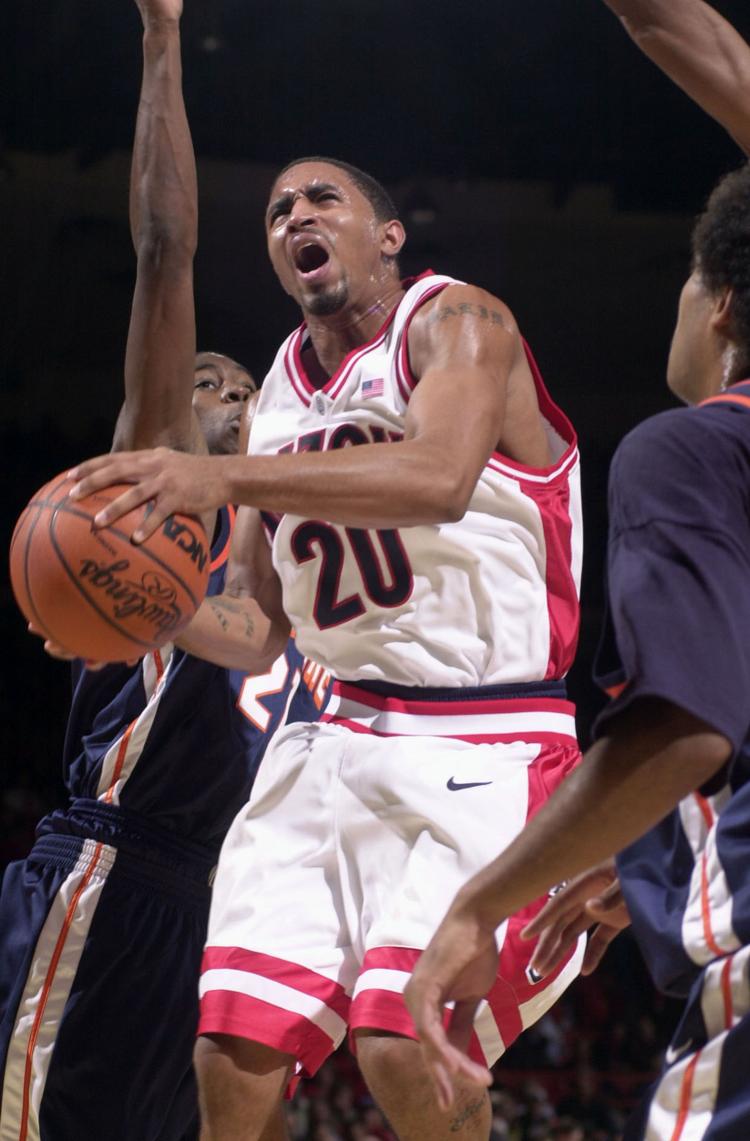 The series: Arizona is 5-0 against Pepperdine but hasn't played the Waves in 18 years. Arizona last beat Pepperdine 94-71 in the 2001-02 Fiesta Bowl Classic when freshman Salim Stoudamire had 25 points on 9-for-13 shooting with five 3-pointers.
Game contract: Arizona is playing Pepperdine in the first round of the Wooden Legacy event and will face either UCF or Penn on Friday at either 9:30 p.m. (if UA wins Thursday) or at 7 p.m.
Pepperdine overview: Picked to finish just behind the WCC's big three schools of Gonzaga, Saint Mary's and BYU in the second season of Lorenzo Romar's second stint in Malibu, California, the Waves don't quite look like that team yet. They lost at Cal to open the season and, after beating UC Irvine, CSUN and Abilene Christian, played USC tough in a 91-84 loss – and then lost to unbeaten Sacramnto State on their home floor on Saturday.
Pepperdine isn't deep but has four top-level Division I players in point guard Colbey Ross, power forward Skylar Chavez and brothers Kameron and Kessler Edwards. A preseason all-WCC pick who can do a little bit of everything, Ross is averaging 20.7 points and 6.0 assists, while dropping 38 points on USC on Nov. 18. Kessler Edwards is a long, skilled 59.1-percent 3-point shooter who tried out along with UA's Zeke Nnaji for USA Basketball's U19 team last summer. Despite being only 6-6, Kameron Edwards plays center, a big, strong veteran who is equally comfortable banging inside or venturing to the perimeter.
Pepperdine tries to create mismatches with its mobile frontcourt players against bigger clubs like USC, which led Pepperdine by only four points in the final minutes despite getting 33 points from big man Onyeka Okongwu.
Romar has been using an eight-man rotation, including former Oregon wing Keith Smith off the bench, and is redshirting former Salpointe Catholic standout Majok Deng. Romar's defenses aren't quite as aggressive as they were at Washington but they still create chaos in different ways: They switch off screens, and sometimes have the first defender overplay the ballhandler in an attempt to stop a screen from being set. Against USC's bigs, Pepperdine hedged high off the Trojans' ball screens.
---
He said it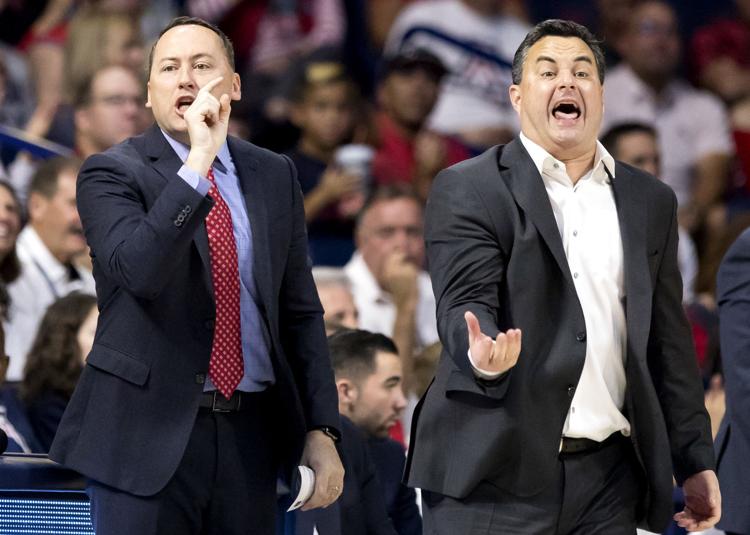 "Ross has the ball in his hands a lot. They rely on him not only to be a shot maker, but also as a shot creator. He's a really, really good player. Kessler is long and lanky and he improved last summer. Kam Edwards is a good, big strong kid who's been through these games. They pose matchup problems because both of them are not true big guys. They're more like wings who play inside. So it's gonna be a test for our guys, for Zeke (Nnaji) and Stone (Gettings) and Ira (Lee) and Chase (Jeter) to be able to defend quicker, more perimeter-oriented bigs. We're going to see that more and more as we move on through the season,, and we're going to have to do a good job with it.
"USC is so big that Pepperdine was able to drive them, to really take advantage of that matchup, so we have to do a good job of getting the ball inside, playing through our bigs. Defensively, we have to do a good job of contesting the 3-point line and defending without fouling because they're going to put pressure on your defense with their ability to drive the ball." — Arizona associate head coach Jack Murphy, who scouted the Waves
---
Key player (Arizona): Chase Jeter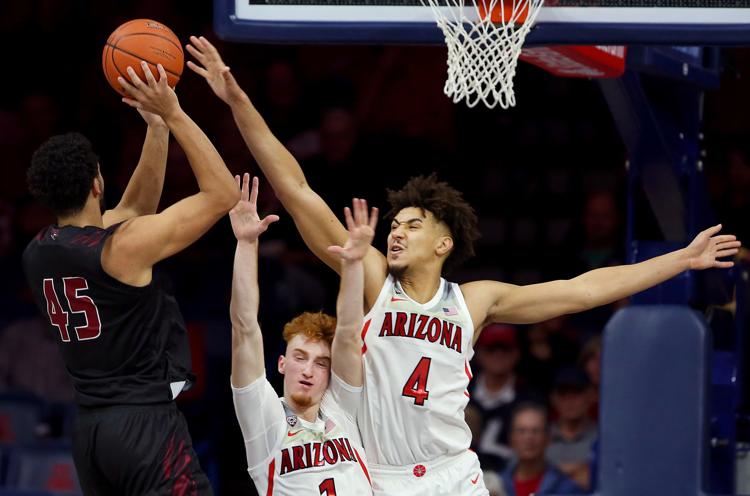 Jeter's toughness and willingness to sacrifice himself inside have been a key to UA's defense but the Waves will toss him another sort of test, with mobile bigs who will try to pull him outside and maneuver around him.
---
Key player (Pepperdine): Colbey Ross
Romar is digging back into his Los Angeles roots to restock the Wave's roster but he already inherited a strong, savvy, multiskilled Colorado product who is not only a prolific scorer but soon to be the program's alltime assist leader. Ross has 460 assists, more than any junior in the country, and just 34 off the school record.
---
Sidelines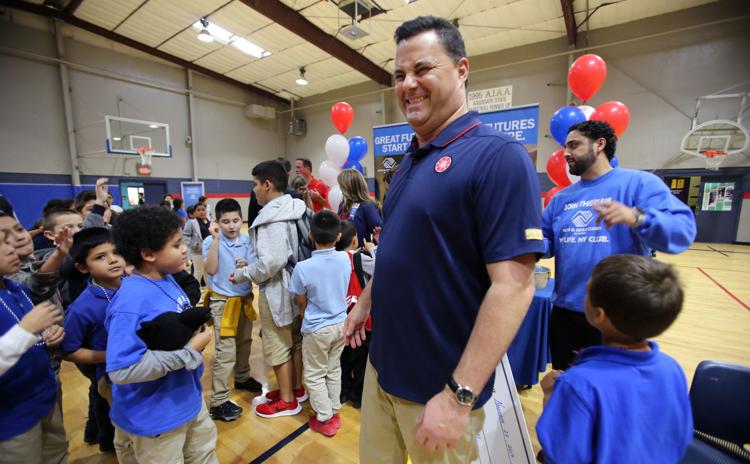 Because the Wildcats are playing Thursday, Miller said they will only have a "version" of Thanksgiving. Basically, that means they'll hold their usual pregame meal, and then go out as a team for a more celebratory meal on Saturday, their off day in the Wooden Legacy event.
Digging further in before Thursday's game, of course, risks slowing them down a bit against the Waves.
"If they eat sweet potato pie, pumpkin pie, a lot of stuffing, couple helpings of Turkey, I mean, everybody knows how that feels, right?" Miller said. "I don't think we'd be as ready as we would have been if we just stayed with our normal" meal.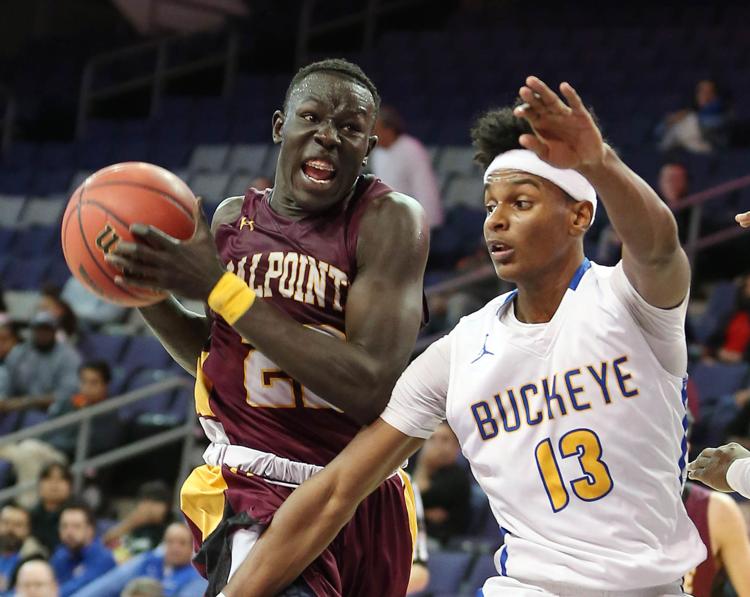 Having watched Salpointe guard/forward Deng repeatedly during his year with the Wildcats in 2017-18, Romar said he was excited to land him at Pepperdine after he took over the Waves last year.
"He's a talent," Romar said. "He has a good motor. He can shoot the ball, can really rebound the bal. He's going to be a good player for us."
It just won't be apparent to fans right away this season. Deng is redshirting in order to keep adjusting to the college game behind the scenes.
"All freshmen have a learning curve when they come out," Romar said. "In his case we just talked about him coming in as a freshman (next season), having gone through that learning curve already by sitting out a year."
Other than Miller, who hired Romar for the 2017-18 season, there may be nobody on the Wildcats' roster who knows the Waves better than Stone Gettings.
The Wildcats' grad transfer forward is from actually from Malibu and says he developed a relationship with Romar and some of the Waves' players while playing pick up ball on the Pepperdine campus over the past two summers.
"I live right up the canyon from there and it's an absolutely gorgeous campus," Gettings said. "Every time that I'm back home, I go there and I try to work out in their gym. I've always been down there, playing pickup with their guys and doing stuff like that. It's been great. They have some talented, talented athletes and some good shooters."
Gettings is also familiar with Penn, a potential second-round Wooden Legacy opponent that he faced at Cornell. Penn will face UCF on Thursday, with the winner facing the winner of the UA-Pepperdine game.
---
Different sports Pepperdine has won NCAA championships in: Men's volleyball, men's golf, men's water polo, men's tennis and baseball. Pepperdine is one of only 18 schools to win titles in five sports and the only one outside of the power conferences. It has also won two AVCA women's beach volleyball titles.
Arizona losses in its last 10 bracketed early-season tournament games, dating back to the 2015-16 Wooden Legacy.
Percent of Pepperdine's points that have been scored by Ross and the Edwards brothers so far.
Contact sports reporter Bruce Pascoe at 573-4146 or bpascoe@tucson.com. On Twitter @brucepascoe