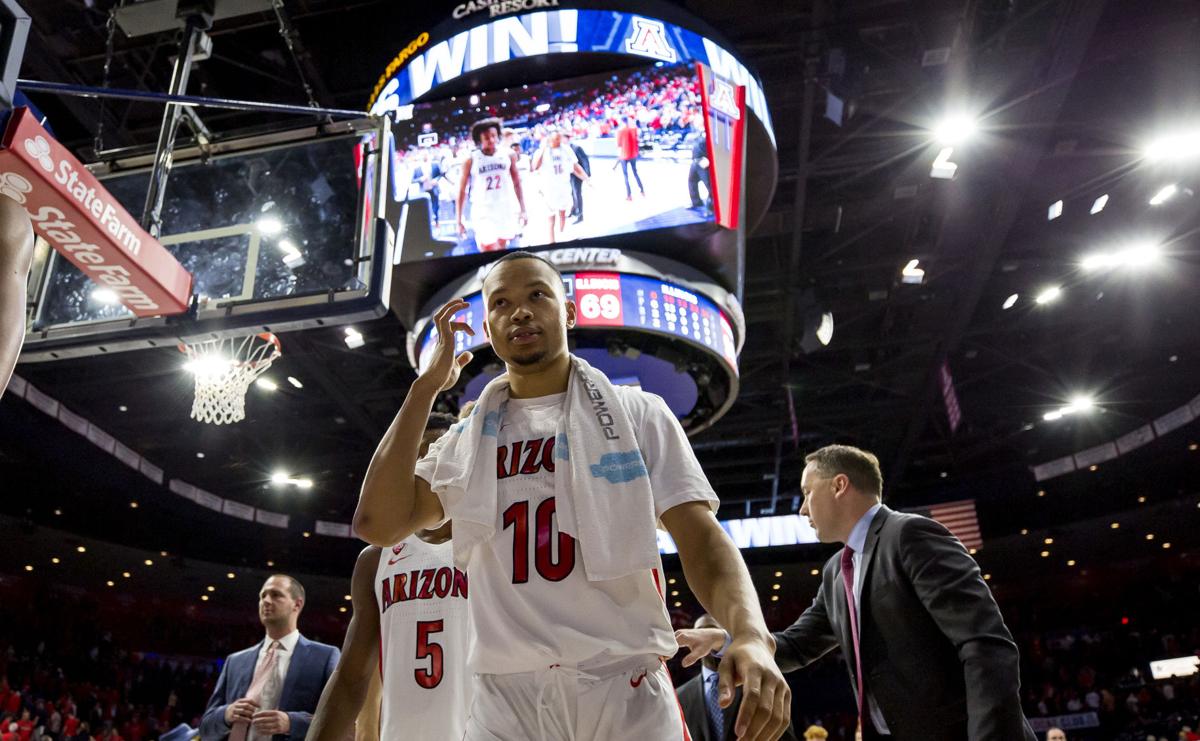 The Star's Bruce Pascoe previews all of the game day essentials, from projected starting lineups to storylines and series history, ahead of the Arizona Wildcats' game against the San Jose State Spartans.
Game info
Who: San Jose State (1-1) at No. 19 Arizona (2-0)
---
Probable starters: Arizona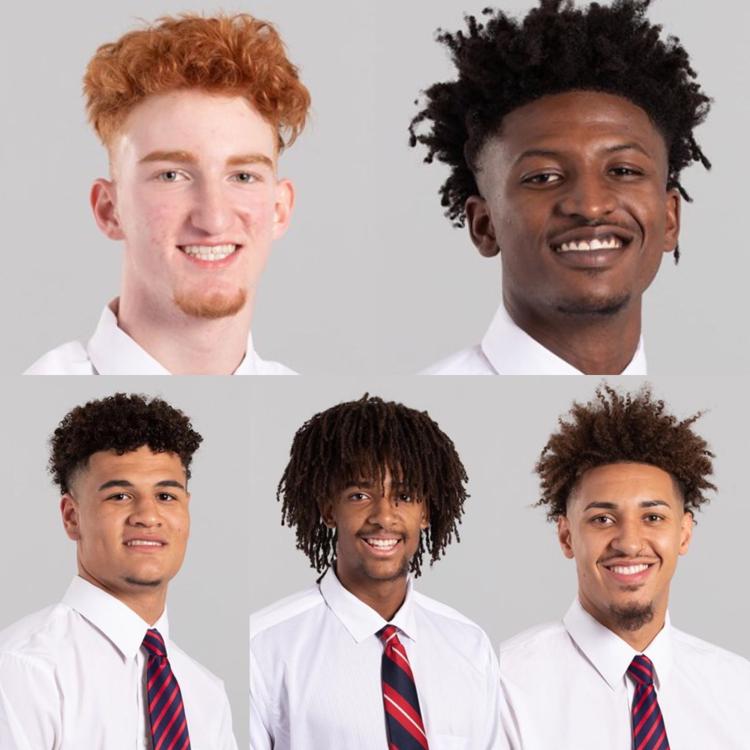 G Nico Mannion (6-3 freshman)
G Dylan Smith (6-5 senior)
F Josh Green (6-6 freshman)
F Zeke Nnaji (6-11 freshman)
C Chase Jeter (6-10 senior)
---
 Probable starters: San Jose State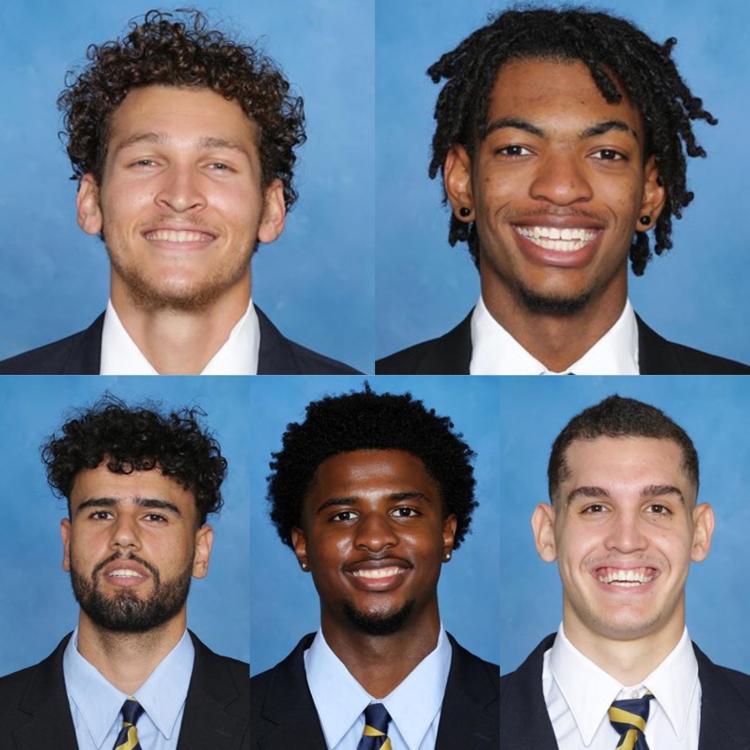 G Seneca Knight (6-6 sophomore)
F Craig LeCesne (6-9 senior)
F Christian Anigwe (6-9 sophomore)
C Eduardo Lane (6-10 junior)
---
The series: Despite being from neighboring states, Arizona and San Jose State haven't played each other for 35 years. The Wildcats smashed the Spartans 79-44 in their last meeting on Dec. 1, 1984, during Lute Olson's second season at Arizona. The UA leads the series 10-4 overall and hasn't lost to SJSU in Tucson since 1959-60.
SJSU overview: Despite being what Kenpom ranked the 11th worst team in 2018-19, winning just four games and losing 17 straight, the Spartans already appear improved this season under third-year coach Jean Prioleau. They beat Hofstra on the road to open the season before losing to Portland at home. The Spartans are versatile, with multiple ballhandlers and good size inside, and they go deep in their lineup.
They haven't been a good 3-point shooting team so far (27.1 percent) and they made just 5 of 16 free throws in a loss to Portland. However, guard Richard Washington is 6 for 13 from 3 over two games, and the Spartans know how to pick up their missed shots. In their win at Hofstra, they had 14 offensive rebounds that led to 17 second-chance points. In two games overall, the Spartans have outrebounded opponents by a 7.0 edge so far. Defensively, the Spartans rely heavily on a matchup zone, which the Wildcats have not yet faced on a full-time basis.
Veteran point guard Brae Ivey is a quick ballhandler and prolific shooter while the offensive threats include versatile forward Craig LeCesne and Washington, a transfer from Wake Forest via junior college. Another Wake Forest transfer, Samuel Japhet-Mathis, comes off the bench to take up space inside at 6-11 and 280 pounds. Prioleau has been playing Washington off the bench, yet giving him a team-high average of 31 minutes a game.
---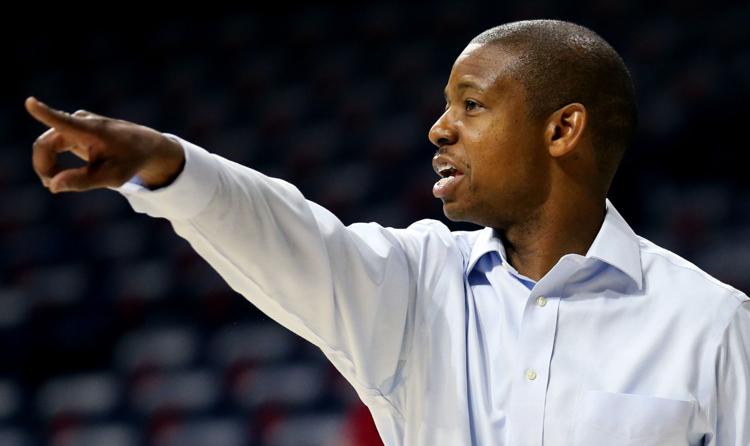 "They're a lot more mature, older, and they've got two high-major transfers who played in the ACC. They have three guys, really four, who can handle the ball and they can use ball screens.
They're versatile in that sense. LeCesne with his size and his versatility, that gives them a lot of options to play him at a guard or a forward. Ivey is fast with the ball and he can shoot it with range; it's easy for him. With Mathis, LeCesne and Washington you've got three guys who give them a really good inside-outside game and, I would say, midrange." — Arizona assistant coach Justin Gainey, who scouted the Spartans
---
 Key player (San Jose State): Richard Washington
Having only played eight games off the bench as a freshman at Wake Forest, then being hurt in 2017-18 and playing juco ball last season, Washington is reinventing himself as a Division I player. He's leading the Spartans in scoring, rebounding, 3-point percentage and is tied for assists, not only a good shooter but a talented rebounder for his size.
---
Key player (Arizona): Jemarl Baker Jr. 
With all the roles that the Wildcats are trying to sort out during early nonconference play, Baker's case is one to watch, especially if Devonaire Doutrive returns against the Spartans. Baker is likely the team's backup point guard but there are only so many minutes at the two wing spots with Josh Green, Dylan Smith, Doutrive and Max Hazzard also around.
---
Only one way to go
The fact that Jean Prioleau didn't leave Colorado as the Buffs' associate head coach to take over the Spartans until the late date of August 2017 was one sign that things might be a little rough initially.
So was the fact that the Spartans' three scorers from the previous season all transferred.
And, it was rough. Really rough.
SJSU won just four games each of Prioleau's first two seasons, the doormat of the Mountain West and, nearly, all of Division I.
"We just didn't play well," Prioleau said. "Our record is what it is. I took over the job. When you take over jobs, you have to try to obviously change what's going on. That's why that's why they hired me and that's the process that we're trying to do."
There are signs for encouragement so far. Prioleau only has four newcomers this season — one of which is leading scorer and rebounder Richard Washington — while the Spartans snapped a 21-game road losing streak by winning at Hofstra in the season opener.
But Prioleau isn't about to celebrate, especially after his team literally threw away a home-court opportunity on Sunday against Portland, shooting only 23.1% from 3 while making just 5 of 16 free throws.
"It's hard for me to say that we're turning the corner," Prioleau said. "No one knows that until the season is over. And then what quantifies turning the corner, I don't know what that is. I guess if we win more games than last. I don't know.
"Right now we're just taking it game by game. I think we have a good team. And we're competing. We just didn't make free throws in the last game."
Prioleau said he's encouraged by having only four newcomers, saying Washington has picked up his system particularly quickly. And, at a program with relatively modest facilities and tradition, that he'll keep striving to improve the Spartans via efficient recruiting.
"There's no strategy. It's just straightforward go out and go evaluate," Prioleau says. "You have to go out, evaluate and see whether that translates into what you do. That was my job at Colorado. That's what we are trying to do here. There's no hidden recipe."
---
But it's still fun
Prioleau doesn't have to be at San Jose State. Doesn't have to be in basketball at all, actually.
While Prioleau was scoring a total of 1,442 points at Fordham, later becoming inducted into the school's hall of fame, he was working toward a 1992 degree in physics.
Prioleau then played basketball professionally until 2000, when he opted to stay in the game as a coach. While he says he brings an analytical mind to the game, Prioleau opted not to pursue a career in physics.
"It was a crossroads," Prioleau said. "The crossroads I figured out was I love basketball. I don't love physics. I like it. I like science, but I don't love it. If I loved it, I wouldn't be on the phone (with the Star) right now. I'd be at an engineering firm or whatever, doing something."
---
Patience required for Koloko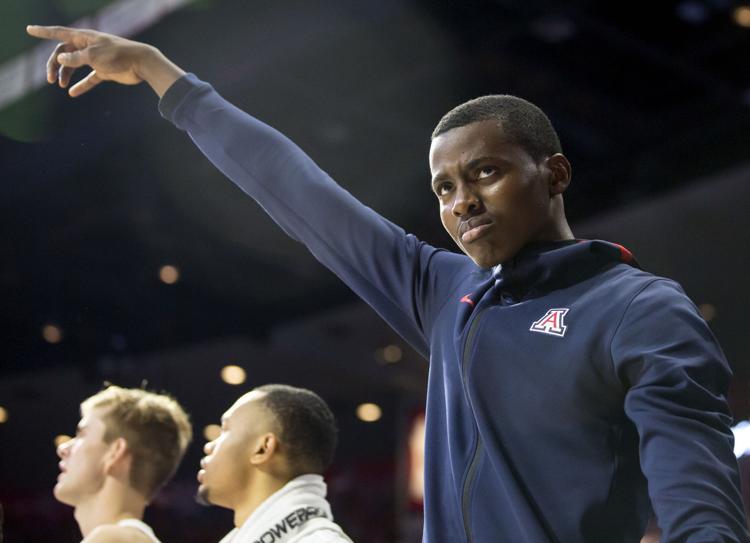 While three UA freshmen scored a total of 62 points Sunday, another didn't get in the game. But UA coach Sean Miller said 7-footer Christian Koloko has improved considerably since arriving last summer, even if he is on the outside of the Wildcats' developing rotation for now.
"You can only play so many players," Miller said. "There will be some nights Christian will be a contributor and maybe some others that he won't. But in no way shape or form does that mean that he's not playing as well.
"His future's incredibly bright. We're thrilled to have him. It's just in that 40 minutes, you have to be careful sometimes. You can overplay it by trying to get everybody in. You take away from players' confidence and in those roles that we're trying to develop."
---
Numbers game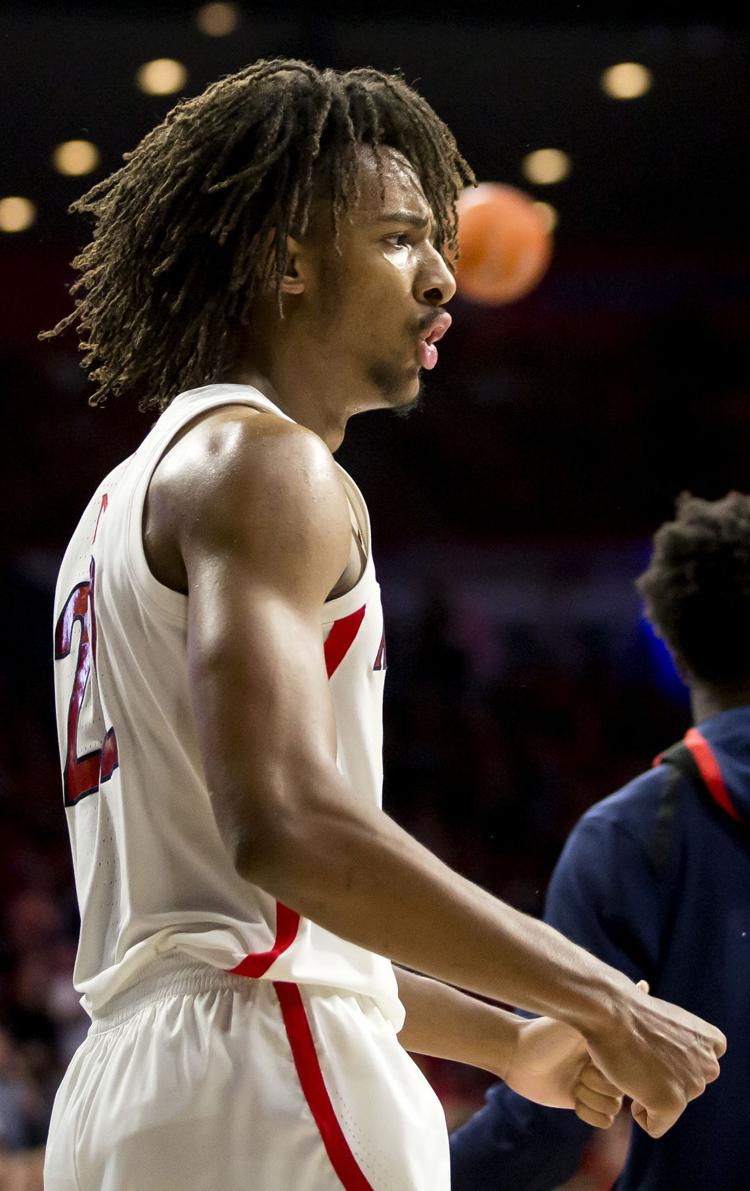 3
 – Where Zeke Nnaji ranks in point totals for the first two games of a UA freshman's career, behind only Chase Budinger (49) and Hassan Adams (43) and tied with Lauri Markkanen and Jerryd Bayless.
3
 – Team-high number of weeks Nnaji has won the gold jersey for best practice production after winning it again this week.
23
 – Years since San Jose State has beaten a ranked team, last doing so against No. 19 Alabama in overtime on Dec. 27, 1996.
Contact sports content producer Justin Spears at 573-4312 or jspears@tucson.com. On Twitter @justinesports