The Star's Bruce Pascoe previews game day essentials, from projected starting lineups to storylines and series history, ahead of the Arizona Wildcats' game against USC on Saturday.
Game info
What: Arizona (14-8, 8-8) at No. 17 USC (18-3, 12-2)
Where: Galen Center, Los Angeles
Probable starters: Arizona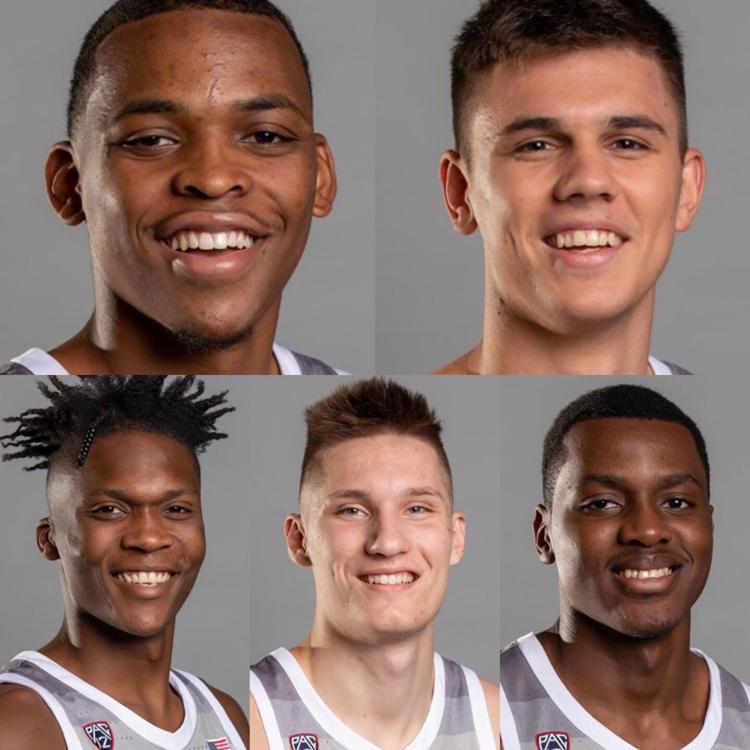 G James Akinjo (6-0 junior)
G Kerr Kriisa (6-1 freshman)
F Bennedict Mathurin (6-7 freshman)
F Azuolas Tubelis (6-10 freshman)
C Christian Koloko (7-0 sophomore)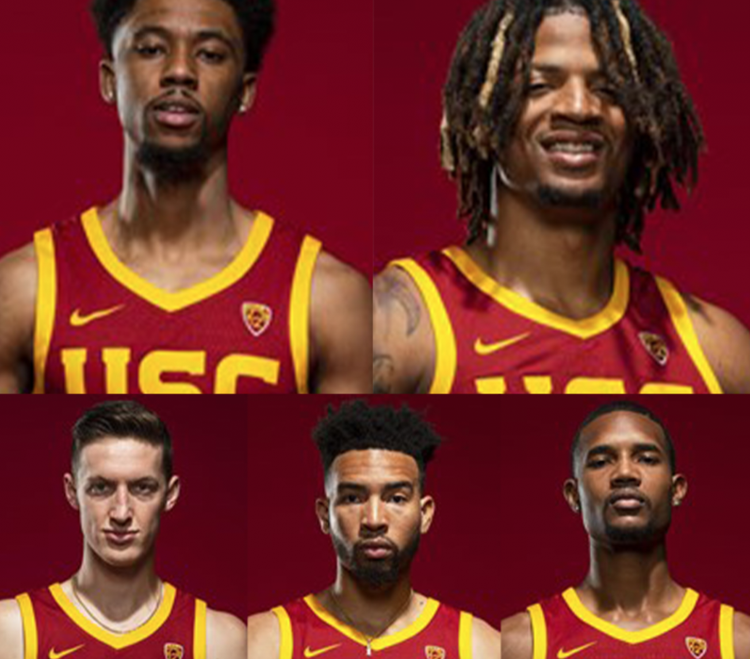 Probable starters: USC
G Tahj Eaddy (6-2 senior)
G Isaiah White (6-7 senior)
F Drew Peterson (6-8 junior)
F Isaiah Mobley (6-10 sophomore)
C Evan Mobley (7-0 freshman)
How they match up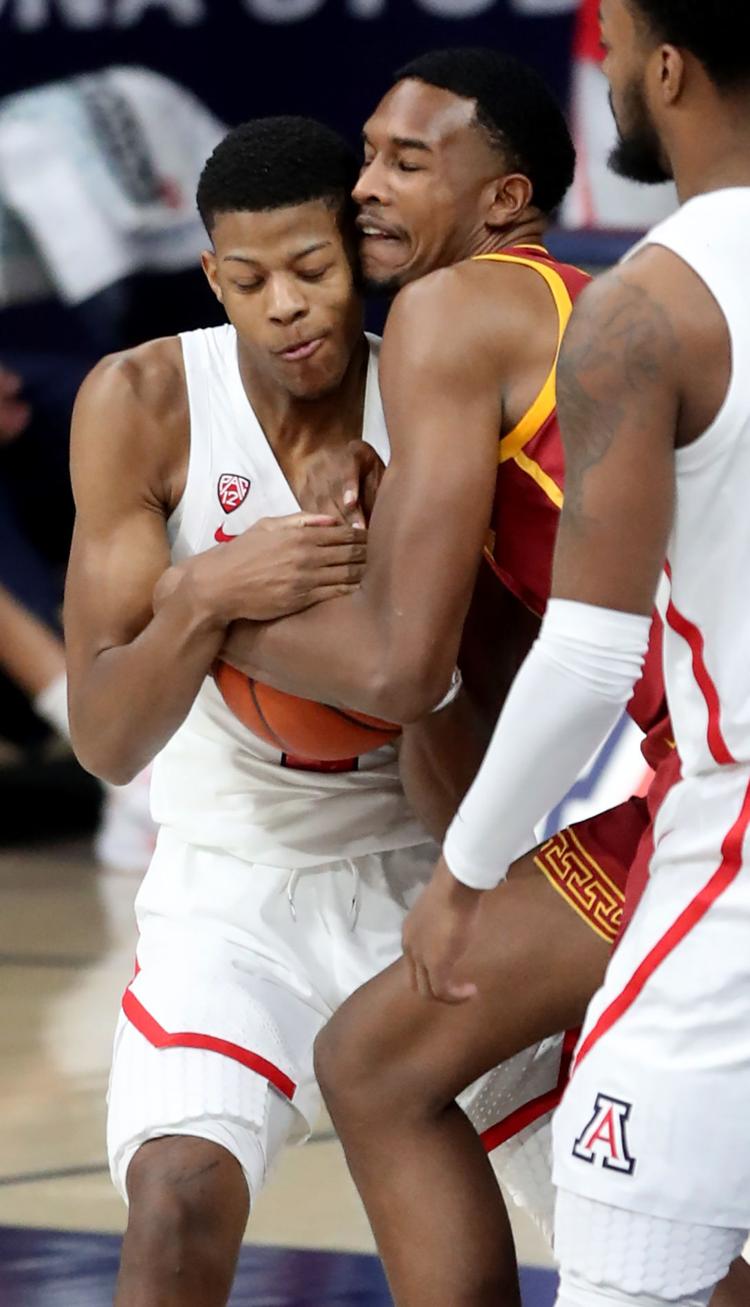 The last time: Azuolas Tubelis poured in 31 points but it wasn't nearly enough for the Wildcats in their 87-73 loss to the Trojans on Jan. 7 at McKale Center. Tubelis shot 11 for 16 from the field but the rest of the Wildcats shot only 30.4% while allowing USC to make 58.5% of its field goals. The Trojans shot 59.0% from 2-point range and hit 8 of 14 3s. Evan Mobley had 19 points and 11 rebounds while Isaiah White had 22 points for the Trojans.
The last time at the Galen Center: Arizona shot just 28.1% from the field and made only 3 of 26 3-pointers in a 57-48 loss to USC on Feb. 27, 2020, prompting UA coach Sean Miller to call the Wildcats' offense "inept." USC was without center Nick Rakocevic because of an illness while Arizona didn't have guards Josh Green (lower back sprain) and Max Hazzard (unspecified reasons).
Series history: Arizona leads USC 69-46 overall and 14-7 in the Sean Miller era but the Trojans have won four of the past five matchups since Deandre Ayton and the Wildcats beat them 75-61 in the 2018 Pac-12 Tournament championship game. Since then, USC has won twice in Los Angeles, once in the 2019 Pac-12 Tournament and last month at McKale Center, with UA winning 85-80 last season at McKale.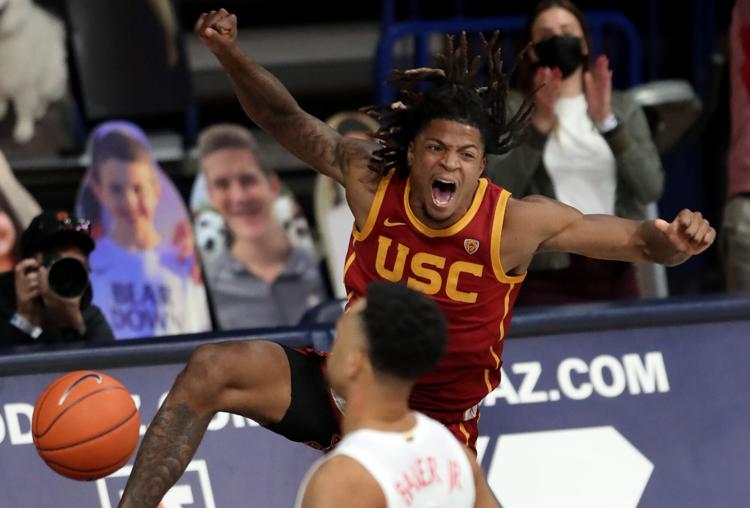 What's new with the Trojans: USC has become the hottest team in the Pac-12, winning 13 of its past 14 games, going 11-1 since beating Arizona on Jan. 7 and rising to No. 17 in the Associated Press Top 25.
The Trojans are doing it with the conference's best defense and an offense that is effective both inside and out. With the nation's second-tallest roster, as weighted for minutes played by Kenpom, the Trojans have the highest block percentage (13.6% of opponent shots) and best two-point percentage defense (44.4%) in Pac-12 games, on top of the conference's best 3-point percentage defense (30.6%). Only once have the Trojans allowed better than 50% shooting, when Stanford hit 51.9% on Feb. 2 but USC still won that game by six points. 
Most of the attention lately has gone to freshman center Evan Mobley, the Trojans' projected lottery pick, who is a lock for Pac-12 Freshman of the Year and could be the league's overall Player of the Year especially if the Trojans win the conference. He leads the Pac-12 in double-doubles (nine) while his brother, Isaiah, is tied for third with five.
But the Trojans also are continuing to receive significant production from transfers Chevez Goodwin (Wofford), Tahj Eaddy (Santa Clara), Drew Peterson (Rice) and Isaiah White (Utah Valley).
They have not changed their starting lineup since Dec. 29, with scoring-minded White and Eaddy playing in the backcourt with Peterson at small forward. Eaddy has scored in double figures in 14 of the last 17 games, including a 29-point effort on Feb. 13 at Washington State.
He said it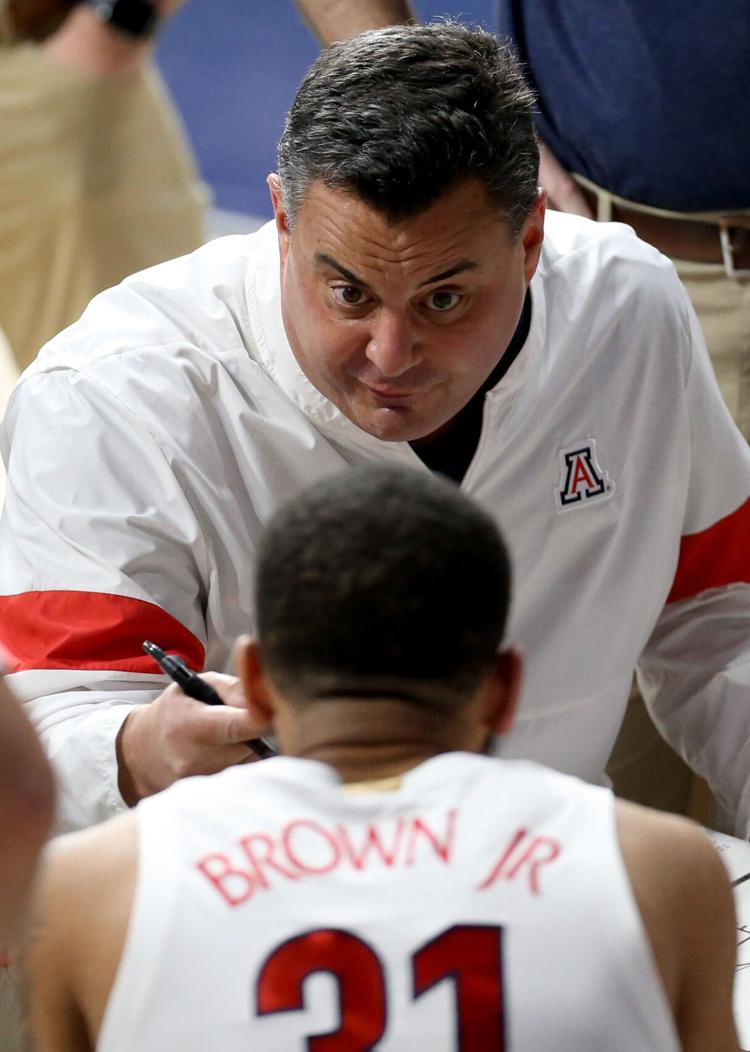 "They have a different makeup on their team (than UCLA) but they're our conference's best team and they're playing for a Pac-12 championship. We have to play a great game. If we had played a great game (at UCLA) we might not have won but we would have been right there." — UA coach Sean Miller
Key player (Arizona): Azuolas Tubelis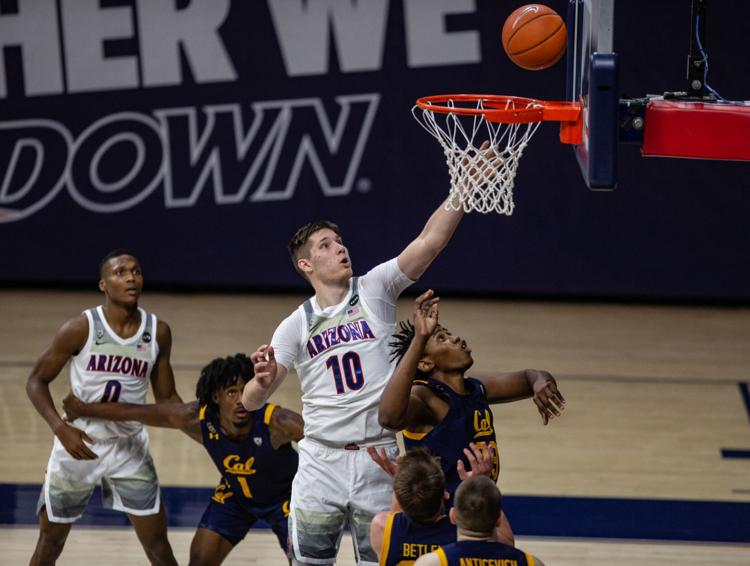 Despite being from Lithuania, Tubelis was well aware of the hype over USC's Mobley brothers, saying last month that he had to create different shots offensively to survive against them. He accomplished that much last month, with 11-for-16 shooting against USC, but now the Mobleys will likely be much more familiar with him.
Key player (USC): Evan Mobley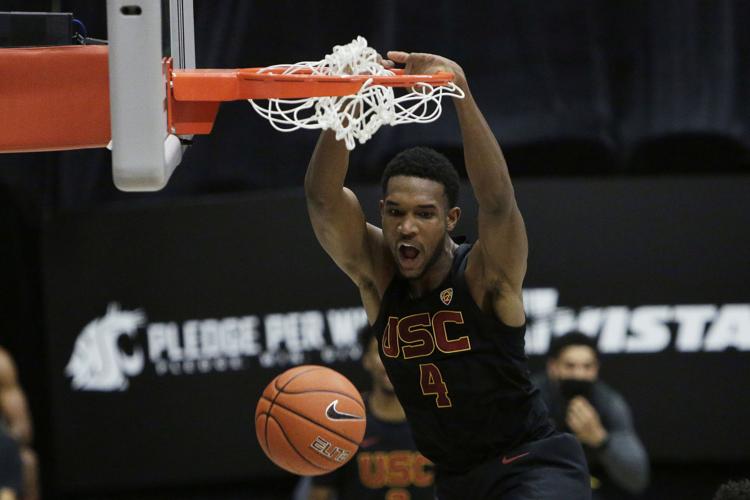 Mobley might follow Deandre Ayton's 2018 one-and-done model by winning both the Pac-12 Freshman and Player of the Year awards. He's already a Kenpom darling, rating seventh in the analytically-based website's national player of the year ranking, sitting among the nation's top 75 players in effective field goal percentage (61.9, with 3-pointers counting for 50% more), block percentage (9.7) and ratio of free throws taken to field goals taken (57.2). In Pac-12 games, he leads the conference in rebounding (9.0) and blocks (3.0) while he ranks seventh in scoring (16.7).
Sidelines
Louisville adds to IARP backlog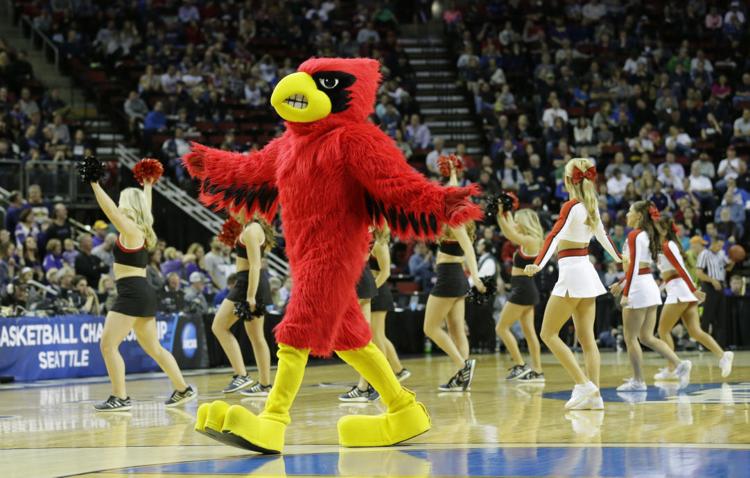 Already loaded up with five infractions cases that include Arizona's, the NCAA announced Friday that the Independent Accountability Resolution Process has accepted Louisville's request to jump in.
The IARP still has yet to finish a single case, already having taken on those involving UA, Memphis, N.C. State, LSU and Kansas, and there's no telling when any of them will be finished since there is no publicly disclosed timeline. Arizona's case was accepted in December, the fifth that the IARP took on since it was established in the wake of the Rice Commission recommendations.
Unlike Arizona's case, Louisville's centers heavily around the issue of its relationship with Adidas. But as did Arizona through an attorney, Louisville expressed "serious doubt" that it would receive a fair hearing through the standard NCAA infractions resolution process.
According to the Louisville Courier-Journal, Louisville said the NCAA's Committee on Infractions and the NCAA leadership "regrettably appear to have prejudged this and the related cases, making independent review necessary," pointing to correspondence where committee criticized N.C. State and "effectively adopted the enforcement staff's position" that Adidas was a booster.
"The result is that Louisville is left with serious doubt that it will receive a fair hearing on this central point," the schools said in its Dec. 15 petition, according to the Courier-Journal.
The IARP is made up mostly of lawyers and investigators outside NCAA-level sports. 
Pac-12 plans around Arizona's absence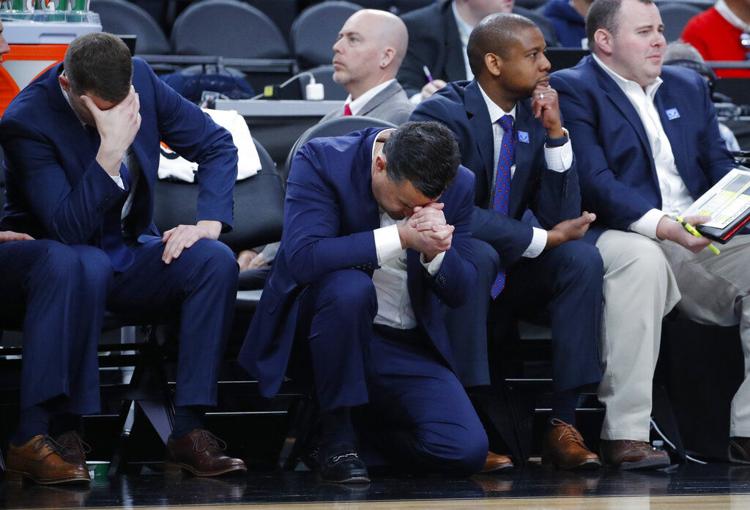 Without Arizona in the mix, the rescheduled Pac-12 Tournament has decided to give first-round byes to the first five seeded teams this season instead of just four. The fourth- and fifth-seeded teams scheduled to face each other in the quarterfinals, which is usually the case anyway, since the No. 5 seed normally faces No. 12 in the first round.
The Pac-12 also announced four schedule adjustments for the final two weeks of the regular season. The Oregon at USC game that was postponed Jan. 30 was moved to next Monday, while the Jan. 3 ASU at Washington game was moved to next Tuesday and two games scheduled for Monday will be moved to the week of March 1: Oregon State at Utah and Stanford at USC.
Arizona still has not heard if its postponed Jan. 16 game at Oregon will be rescheduled, meaning its season could end on Feb. 27 against Washington unless it adds nonconference home games for the week of March 1. Requests seeking comment from the Pac-12 have received no response.
Freshmen hit snags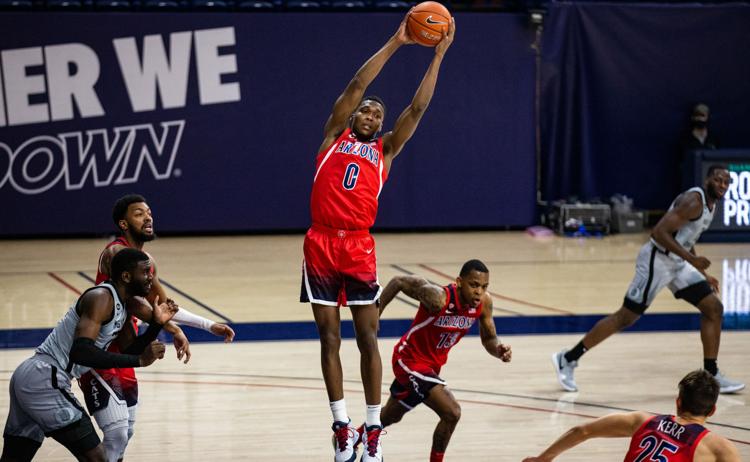 While Arizona's three freshmen starters combined for 11 turnovers on Thursday at UCLA, reserve freshman wing Dalen Terry remained in a shooting funk.
After going 1 for 5 from the field on Thursday, Terry is now 2 for 11 overall from the field and 0 for 4 from 3 over his past five games, though Miller supported his overall efforts.
"Dalen's strengths right now are a lot of other things," Miller said. "Scoring will come. As you get deeper into conference play and scouting becomes even more relevant, teams are well-defined and playing hard, it's clearly a freshman sometimes has those moments. And a number of our freshmen didn't play well tonight."
While Azuolas Tubelis had 18 points, eight rebounds and two blocks, he also had four turnovers. Bennedict Mathurin also had four turnovers to go with 0 for 3 shooting, though he did have four rebounds and three assists.
Kerr Kriisa shot 1 for 3 but had three turnovers and had trouble guarding Tyger Campbell at times.
"Benn obviously had a very tough night," Miller said. "Kerr had a couple of turnovers that really aren't characteristic of him."
Trojans get some love
While USC center Evan Mobley was one of 20 players named to the Wooden Award late-season watch list — and the only one from the Pac-12 – Trojans coach Andy Enfield was named Friday to the Naismith Award's Coach of the Year late season watch list.
Numbers game
5
Losses for Arizona in its past seven games.
10.9
USC's average scoring margin in conference games, best in the Pac-12.
35.6
Percent of their missed shots the Trojans rebound in conference play, the best offensive rebounding percentage in the Pac-12.
39.6
Average shooting percentage of USC opponents in conference play, by far the best field-goal percentage defense in the Pac-12 (Stanford is second at 42.1%).
150
Victories as USC's head coach against 105 losses over eight seasons for Andy Enfield.
299
Wins as Arizona's head coach against 108 losses over 12 seasons for Sean Miller.
Contact sports reporter Bruce Pascoe at 573-4146 or bpascoe@tucson.com. On Twitter @brucepascoe