The Star's Bruce Pascoe previews all of the game day essentials, from projected starting lineups to storylines and series history, ahead of the Arizona Wildcats' matchup at McKale Center with the Utah Valley Wolverines.
Game info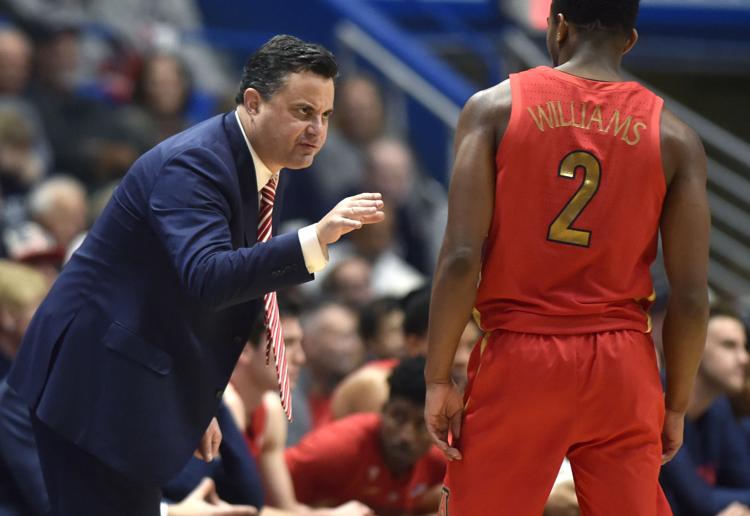 Who: Arizona Wildcats (6-2) vs. Utah Valley Wolverines (6-3)
Where: McKale Center, Tucson
When: 7 p.m. Thursday
Watch: Pac-12 Networks
Listen: 1290-AM, 107.5-FM
Follow: @TheWildcaster on Twitter / TheWildcaster on Facebook
Probable starters: Arizona

G Justin Coleman (5-10 senior)
G Brandon Williams (6-2 freshman)
F Brandon Randolph (6-6 sophomore)
F Emmanuel Akot (6-7 sophomore)
C Chase Jeter (6-10 junior)
Probable starters: Utah Valley

G TJ Washington (6-0 junior)
G Conner Toolson (6-4 senior)
F Isaiah White (6-7 sophomore)
F Jake Toolson (6-5 junior)
C Baylee Steele (6-11 junior)
Key player: Conner Toolson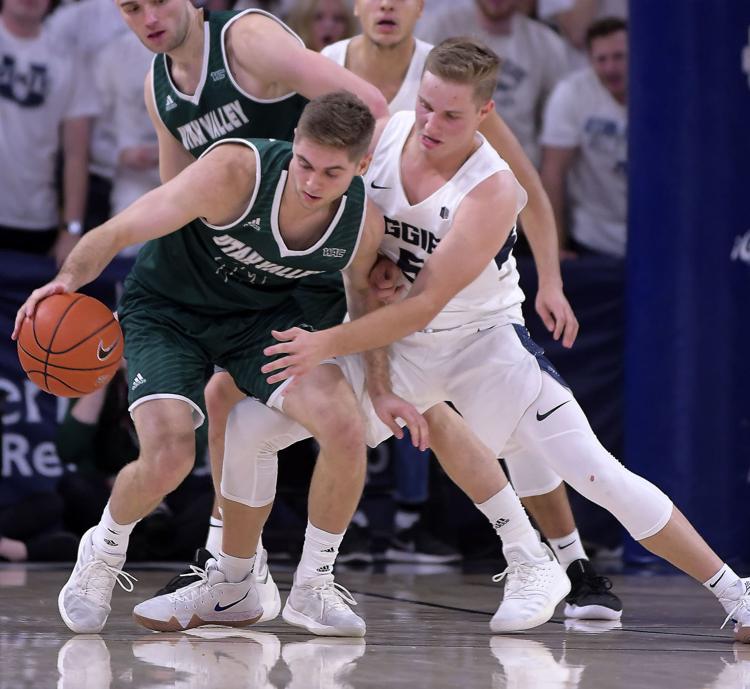 Utah Valley
Utah Valley's box-score-filling guard was named "Middleweight MVP" in Las Vegas last month after averaging 19 points and shooting 61 percent over two games. It won't be a surprise if he adds All-WAC honors at the end of the season; he's easily one of the league's best two-way players.
Key player: Emmanuel Akot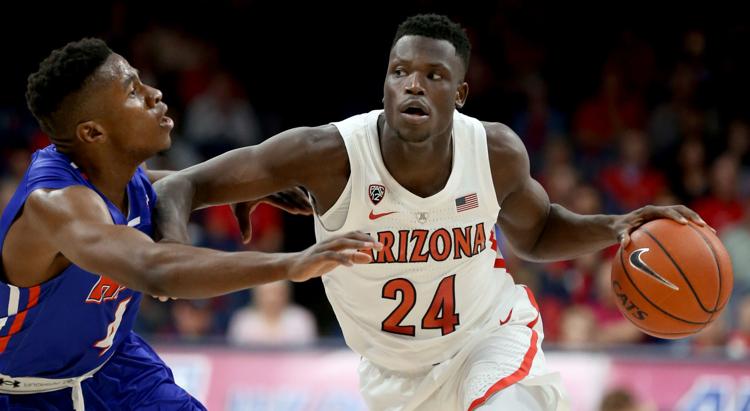 Arizona
The Wildcats will need patience and athleticism to minimize the Wolverines' intricate offense, and the versatile Akot is a good matchup against Utah Valley's smaller power forwards — whether he starts again or comes off the bench.
How they match up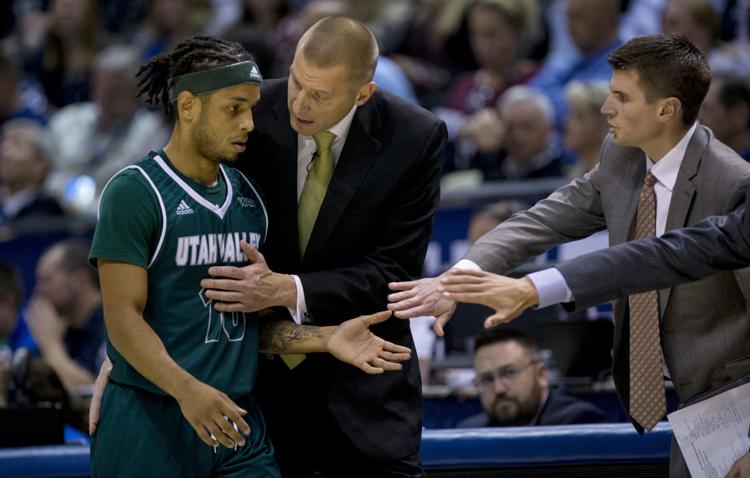 Series history
In Arizona's only matchup against Utah Valley, the Wildcats rolled to an 87-56 win at McKale Center in 2014. The Wildcats utilized their freshmen, including Parker Jackson-Cartwright (seven points, three assists and one turnover), Dusan Ristic (13 points and seven rebounds) and Craig Victor (six points and two blocks).
Game contract
Arizona is paying Utah Valley $90,000 to make a one-time appearance at McKale Center.
Utah Valley overview
The Wolverines were one of Division I's worst teams when they last visited Tucson, going on to win only 11 games that year. But coach Mark Pope took over after that season, and the Wolverines won 23 games in 2017-18 to finish second in the WAC. However, they lost three starters off that team, including all-league pick Kenneth Ogbe. This season, preseason all-WAC picks Conner Toolson and Jake Toolson are back, and the second cousins have led them to six wins so far, including over Hartford and Long Beach State in the MGM Main Event at Las Vegas last month.
Conner Toolson is a problem on both ends of the floor, hitting 62.2 percent of his two-pointers against Division I teams while collecting a steal on 3.0 percent of the possessions he defends. Jake Toolson hits 51.1 percent of his 3-pointers, while juco transfer Isaac White is a versatile and hard-playing forward who can also play inside or out.
The Wolverines emphasize cutting and passing to create good 3-point opportunities, usually with four players on the floor who can shoot from long range, and hit 39.3 percent as a team from 3. Inside, Eastern Michigan transfer Baylee Steele brings physicality and size at 6-11 and 245 pounds.
The Wolverines have four players from Arizona: Jake Toolson and Wyatt Lowell are from Gilbert, backup guard Drew Cotton played for Mountain View High School in Tucson and Connor MacDougall is a well-traveled forward from Tempe who has stopped at ASU, New Mexico and Phoenix's South Mountain CC.
He said it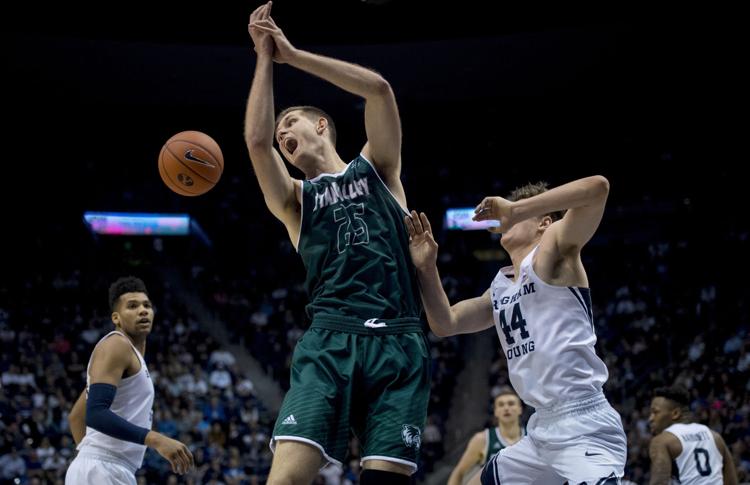 "Mark Pope was a really good player and skill guy for as big as he is. The way he coaches maybe follows suit to maybe how he played: They're smart, skilled. He knows really what he's doing and they've got a very, very dangerous team. They have handoffs and cutting and they can really cut you up on offense with the way they move the ball. And for us it's going from one style to the next. UConn really pressures ... and Utah Valley doesn't so to be able to kind of put that game behind us and move to a different style of defense and offense that's going to be a challenge for sure."
— UA coach Sean Miller
Walk-on role suits Mountain View grad
After finishing his Mountain View High School career last season, guard Drew Cotton considered offers from Tulane and Richmond before both fell through. He said he was then set on playing for Pima College this season, but kept hearing from Utah Valley coach Mark Pope.
"He said, 'I don't have a scholarship for you but I'd love it if you walked on,'" Cotton said.
So Cotton enrolled in the Orem, Utah, school in August, and the move has paid off for both sides: Cotton has averaged 5.8 minutes a game, serving in a spot combo guard role when matchups or foul trouble dictate. He also picked up a pair of non-athletic scholarships that he says pay for tuition.
"It's going great so far," Cotton said. "The environment is perfect for me. The only thing is the snow. It's a little too cold for me."
The third of four boys in a sports-minded family, and a cousin of professional player Bryce Cotton, Drew Cotton said Pope told him there would be games he would play in and games he wouldn't. Cotton said he isn't counting on playing Thursday because of the game's importance.
But Pope says Cotton's availability is important for a team whose depth is limited by three redshirt transfers.
"He's a great young man and I love him so much," Pope said. "He's had to be kind of thrown in there because there's nobody else but he's a tough kid. We're gonna need him throughout the season. He's going to have to make a contribution and make plays for us."
Miller becomes media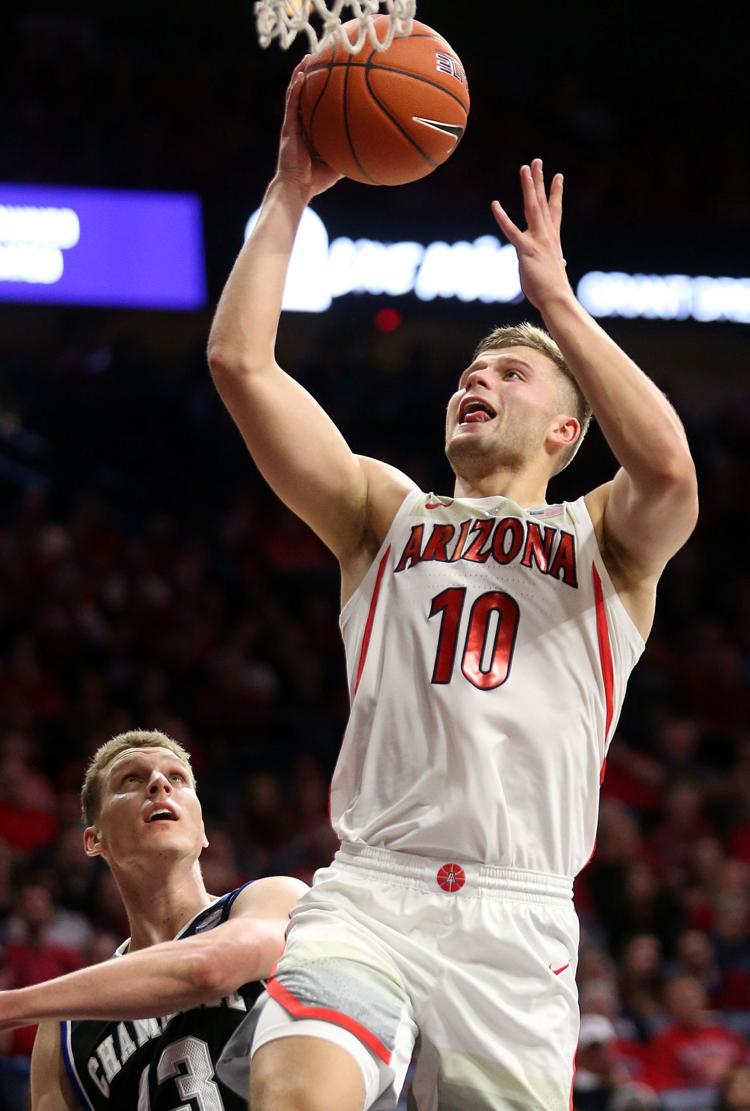 During UA-produced "film room" videos on YouTube, Wildcats coach Sean Miller usually offers constructive criticism and accolades while he and a player or two go over some game tape together.
But when it came to fellow Pittsburgh native Ryan Luther, Miller also turned part-reporter.
Miller asked Luther how long it would take Miller to realize what happened if Luther's twin brother showed up in his place after Christmas break.
"Maybe one or two days," Luther said, smiling. "He's smaller and uglier."
Miller asked Luther his favorite place to eat in Pittsburgh, to which Luther chose Primanti Brothers, which serves up huge sandwiches with meats, cheese, coleslaw and fries all crammed between the bread.
Miller said his favorite Steeler was Jack Lambert, and Luther said his has been Ben Roethlisberger.
Then, when it came to basketball, Miller praised Luther's willingness to take charges and dive for balls. Miller encouraged him to shoot and do more things such as cut off the ball and grab offensive rebounds that can create more shot opportunities.
Miller finished by showing a clip of Luther shooting pivotal free throws near the end of the UConn game. The clip shows Luther's father burying his eyes in his wife's shoulder.
"It's one of the classic moments I have seen," Miller told Luther. "Neither one of them could bear to watch it. But it was awesome for them to be able to see you in a big road win."
Earned nickname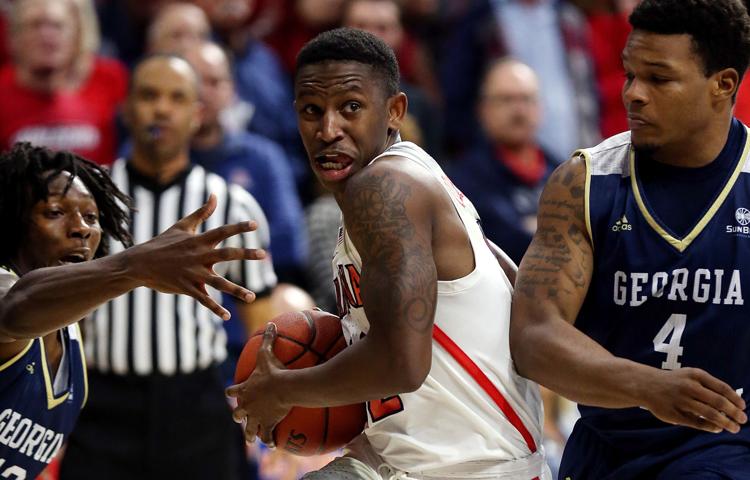 When Miller saw Justin Coleman show up outside of UA's news conference earlier this week, the coach could be heard enthusiastically greeting him as "J-Cole."
Coleman was later asked if that's a nickname Miller calls him regularly.
"It just depends," Coleman said. "If I turn the ball over, he'll call me by my full name."
Numbers game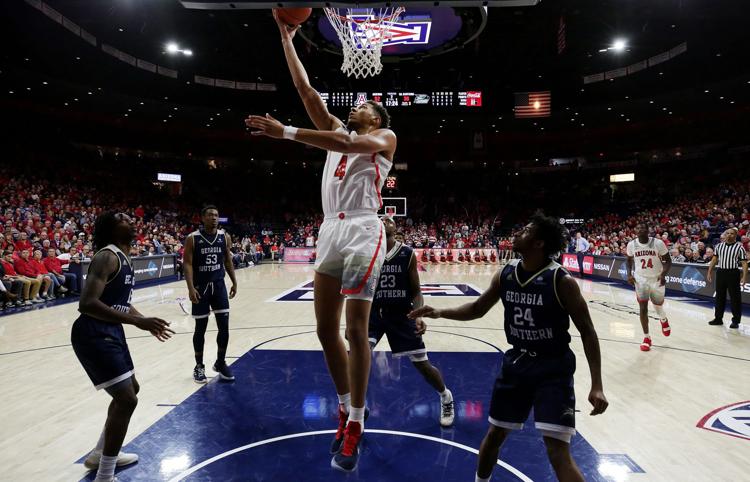 13
Charges UA center Chase Jeter has taken over eight games, more than half of the 25 charges the Wildcats have taken.
87.8
Free-throw percentage of UA guard Brandon Williams, the best among Power 5 freshmen who have taken at least 40 attempts.
1,266
Percentage increase in season-ticket sales at Utah Valley since Mark Pope took over in 2015.