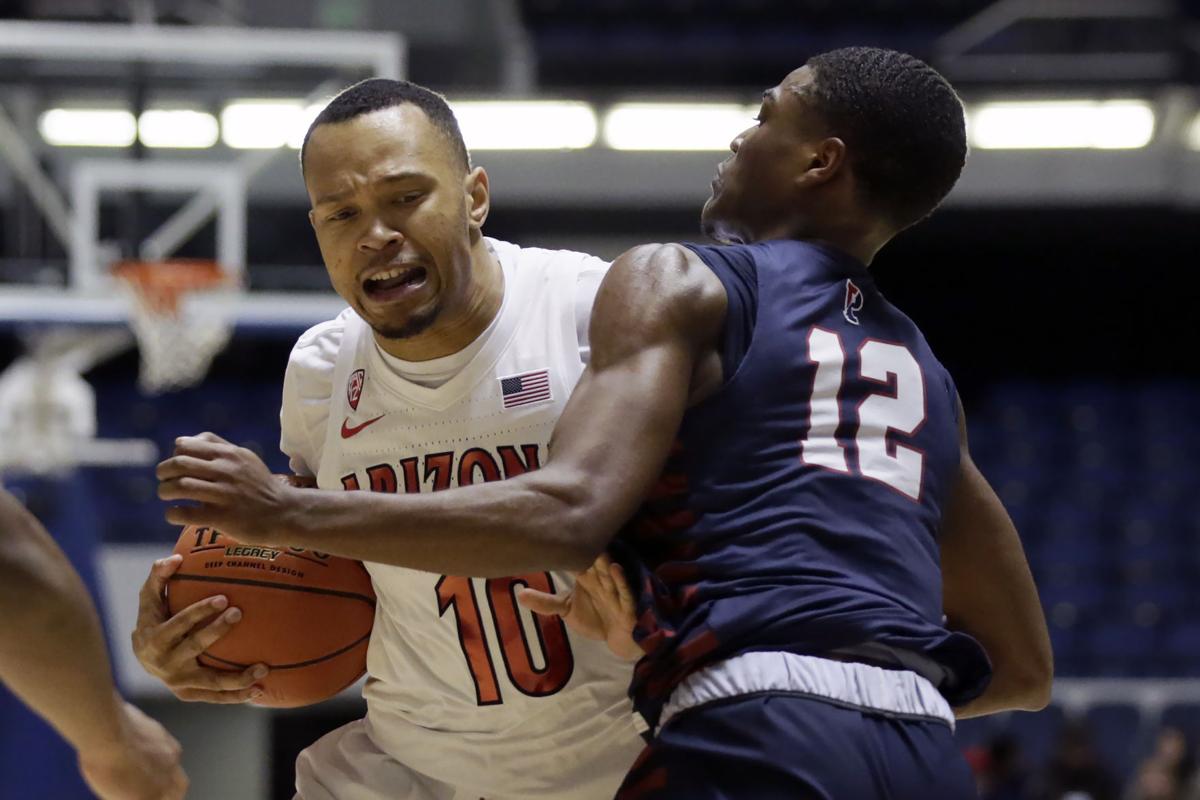 The Star's Bruce Pascoe previews all of the game day essentials, from projected starting lineups to storylines and series history, ahead of the Arizona Wildcats' Sunday night game against Wake Forest in the Wooden Legacy.
The game tips off at 7 p.m., and will be shown on ESPN. Follow @TheWildcaster on Twitter for live updates.
---
Game info
Who: Wake Forest (5-2) vs No. 14 Arizona (8-0) 
What: Wooden Legacy championship game
Where: Anaheim Arena, Anaheim, Calif.
---
Probable starters: Arizona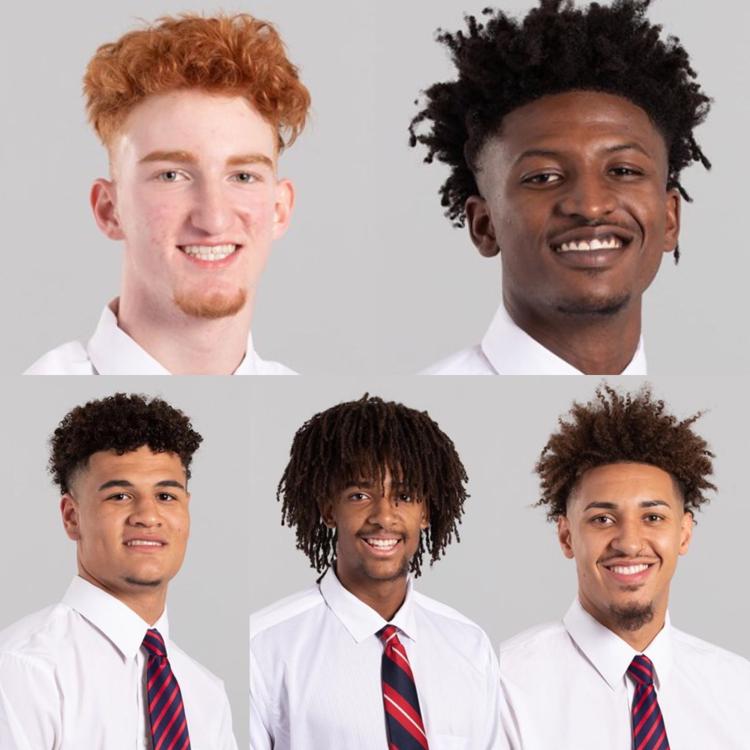 G Nico Mannion (6-3 freshman)
G Dylan Smith (6-5 senior)
F Josh Green (6-6 freshman)
F Zeke Nnaji (6-11 freshman)
C Chase Jeter (6-10 senior)
---
Probable starters: Wake Forest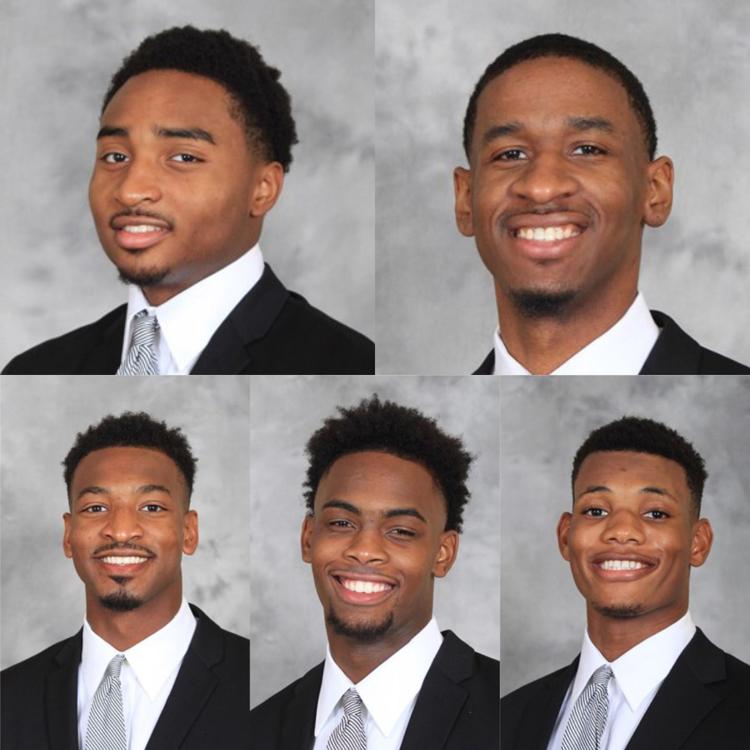 G Brandon Childress (6-0 senior)
G Torry Johnson (6-3 senior)
F Andrien White (6-3 senior)
F Isaiah Mucius (6-8 sophomore)
C Ody Oguama (6-9 freshman)
---
How they match up
The series: Arizona has only played Wake Forest once before, losing to the then-No. 1-ranked Demon Decons 63-60 on Nov. 26, 2004 in the Preseason NIT at Madison Square Garden in New York. Hassan Adams had 19 points and eight rebounds to lead the Wildcats but he and Mustafa Shakur missed shots in the final seven seconds.
Game contract: The Wildcats are facing Wake Forest as part of the Wooden Legacy multiteam event, for which ESPN paid UA $7,500 as a "travel stipend" plus 14 hotel rooms and one suite.
Wake Forest overview: Stuck in neutral while winning just 11 games in the past two seasons, Wake Forest is showing signs of a revival so far this season. Six of seven top scorers returned this season to join a well-regarded recruiting class and the Deacons have already won five games, though only one over a Kenpom top 100 team (Davidson).
Led by multidimensional point guard Brandon Childress, Wake Forest uses size and experience to move the ball inside. They take only 24% of their shots from outside the 3-point line but Charlotte transfer Andrien White has hit 11 of 23 3-pointers so far this season.
Wake's big interior, with 7-foot Frenchman Olivier Sarr coming off the bench, is outrebounding opponents by an average of 11.7 per game. Sarr averages 9.0 rebounds while junior Chaundee Brown averages 7.2 despite being only 6-5. On Friday against Long Beach State, Wake Forest pulled down 19 offensive rebounds to score 20 second-chance points.
---
Key player (Wake Forest): Brandon Childress
The son of Wake Forest Hall of Famer Randolph Childress, who is now an assistant coach with the Deacons, Childress has lived up to expectations as a do-it-all point guard who leads the team in scoring and assists and steals, though he's only a 27% 3-point shooter.
Key player (Arizona): Chase Jeter
One of the best ways for the Wildcats to make defenses pay for doubling Zeke Nnaji inside is to have Jeter convert inside, as he did while shooting 8 for 9 against Penn. But Wake Forest has a bigger lineup inside than either Pepperdine or Penn had, and the Deacons are tough on the glass.
---
Sidelines
Gettings, Mannion banged up
The Wooden Legacy rest day came at a prefect time for Arizona on Saturday. Not only did standout guard Nico Mannion tweak his back during the Wildcats' 92-82 win over Penn on Friday, but forward Stone Gettings was sidelined in the second half after being hit squarely in the right eye.
"That was the play where – it was a nonfoul – they almost knocked him out unconscious," Miller said. "I don't believe he has a concussion from what I understand, but he's got one heck of a black eye."
Miller said jokingly that staffers would have to "cut him above the eye" so he would be able to see and play in the Wooden final.
But Miller said Gettings should be OK for Sunday's game unless he starts showing concussion symptoms, which would keep him out at least a week. While Miller and UA players were not available for comment Saturday, a team spokesman said he was told Saturday that nothing had changed.
As for Mannion, who left the court briefly to take care of his back in the second half, Miller was less worried.
"I think his back is tight but it's not an injury," Miller said. "He should be OK. And us not playing a game (Saturday) will be helpful. I think he's fine."
Miller said he preferred the extra day to rest during the three-game event, which contrasts with the Maui Invitational's three-games-in-three-days schedule and the everyday nature of nearly all conference tournaments.
"I think these exempt tournaments that play three games in four days, it's very smart," Miller said. "It protects the players.
"I'm thankful to be in a tournament that's like that, and I think more and more tournaments are thinking in those terms."
If it isn't weird enough that NCAA rule changes to the men's game have added another 3-point arc to college floors, the Anaheim Arena actually has four arcs.
In order from smallest to widest, that's lines for high school 3-pointers (19 feet, 9 inches), women's college (20 feet, 9 inches), men's college and international (22 feet, 1¾ inches) and NBA (23 feet, 9 inches).
But there's zero evidence that any of this has been an issue for the Wildcats and their opponents.
UA had hit 52% from 3-point range, while Pepperdine (at a 48.1% rate) and Penn (38.2%) each made 13 against them.
Mannion has stepped all over the lines, making 4 of 9 3s over the two games so far while also pulling up often from midrange, but said he has not found the array of arcs confusing because the men's one is easy to pick out.
"Not really," he said. "I just look at the brightest white line. That's kind of the one you have to pay attention to."
Still Manning the Deacons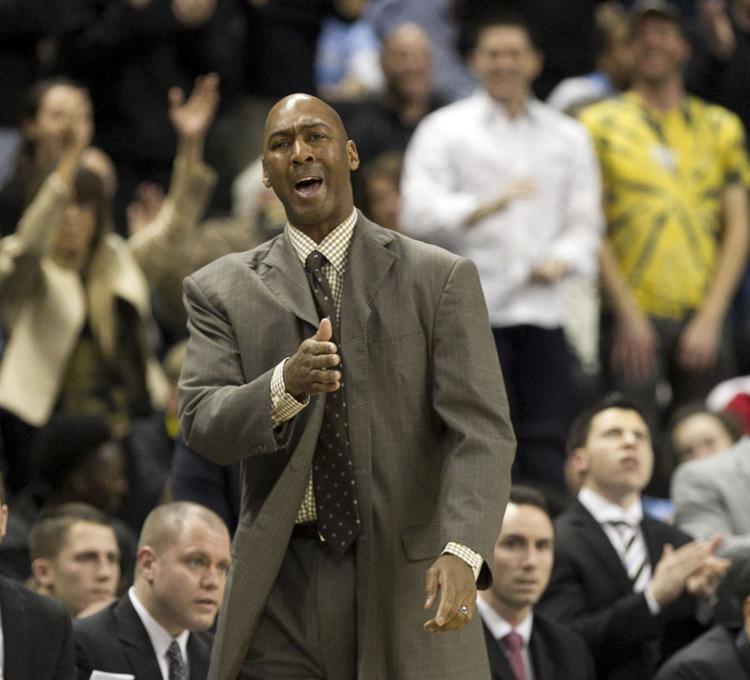 In five previous seasons under former Kansas star Danny ManningMannion, Wake Forest went 65-93 overall, including a 24-66 mark in the ACC, where the Demon Deacons were picked to finish last this season in the conference's preseason poll.
But Manning was invited to return this season under retiring athletic director Ron Wellman last spring.
It might have had something to do with the fact that Mannion had a reported $18 million buyout but Wellman was quoted in the Winston-Salem Journal as saying he was encouraged by how the Deacons practiced and finished up last season.
Whatever the case, Wake Forest's patience may pay off. The Deacons are 5-2 so far this season, with both losses close games on the road with Boston College and Charlotte.
"We're continuing to move on the path that we're on," Manning said Friday, after Wake Forest beat Long Beach State. "I think we're headed in a great direction. We've got to continue to work. We're not a finished product. But we've got to continue to stack days, and we stack two good days together, and want to come back and finish it with a third great day."
Senior guard Brandon Childress said better chemistry has made a difference, too.
"That's been going since before the season," Childress said. "The bond we built before the summer, it's just amazing to see how guys really want each other to succeed. It's not more of an individual thing with this team. We put our our hands on each other's shoulders and we just grow with each other."
Numbers game
0
Wake Forest losses in five games at Anaheim Arena, where it also won the then-76 Classic in 2008-09.
1
Jemarl Baker's national ranking in assist-turnover ratio (8.67 or 26 assists to just three turnovers)
3
Wake Forest's national rank in defensive rebounding percentage, allowing opponents to collect only 17.6% of their missed shots.