Scouting report: Arizona Wildcats vs. Washington Huskies
The Star's Bruce Pascoe previews all of the game day essentials, from projected starting lineups to storylines and series history, before the Arizona Wildcats host the first-place Washington Huskies at McKale Center.
Game info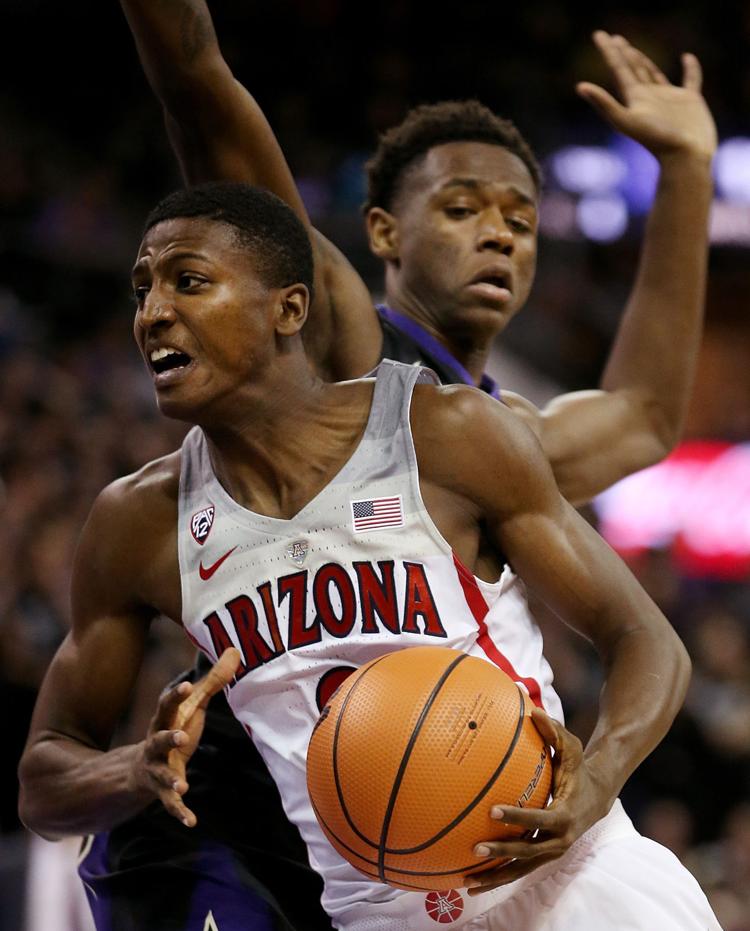 Who: Washington Huskies (18-4, 9-0 Pac-12) at Arizona Wildcats (14-8, 5-4)
Where: McKale Center, Tucson
When: 7 p.m. Thursday
Watch: ESPN2
Listen: 1290-AM, 107.5-FM
Follow: @TheWildcaster on Twitter / TheWildcaster on Facebook
Probable starters: Arizona

G Justin Coleman (5-10 senior)
G Brandon Randolph (6-6 sophomore)
F Dylan Smith (6-5 junior)
F Ira Lee (6-7 sophomore)
C Ryan Luther (6-9 senior)
Probable starters: Washington
G David Crisp (6-0 senior)
G Jaylen Nowell (6-4 sophomore)
F Matisse Thybulle (6-5 senior)
F Hameir Wright (6-9 sophomore)
C Sam Timmins (6-11 junior)
How they match up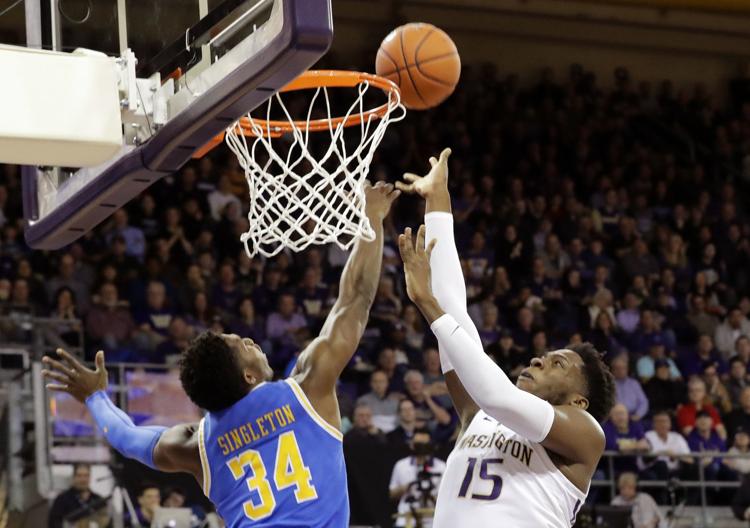 Series history
Arizona had a streak of eight straight wins over the Huskies snapped at Seattle last season, when guard Dominic Green hit a buzzer-beating 3-pointer to give Washington a 78-75 win. The Wildcats lead the Huskies 11-6 in the Sean Miller era and 52-29 overall.
This season
The Wildcats will not play in Seattle because of the Pac-12's unbalanced schedule.
Washington overview
Loaded with experience, athleticism and a biting 2-3 zone defense, the Huskies have plowed through a weaker than usual Pac-12 so far.
Washington has the Pac-12's most efficient defense, allowing just 90.6 points per 100 possessions in conference play, and its second-most efficient offense (110.1). With a zone defense that features the rangy Matisse Thybulle and guard David Crisp on top, the Huskies block 17.1 percent of opponents' shots and steal the ball on 15 percent of opponents' possessions, the best rate in conference play (they are also fourth nationally in both percentages in all games).
Thybulle leads the nation in steal percentage, grabbing the ball from the opposition on 6.3 percent of opponents' possessions when he's on the floor. He's also 80th in block percentage at 7.6. Under the basket in their zone defense, the Huskies will often have either Noah Dickerson or Sam Timmons inside, but Dickerson's status is questionable because of an ankle sprain.
Offensively, the Huskies lead the Pac-12 in 3-point shooting percentage in league games at 41.7 percent. Guard Jaylen Nowell leads the Pac-12 in 3-point percentage at 55.6 while Crisp is second at 50.9. Thybulle can hit the open 3s, shooting 31.5 percent overall from long range, while he's hard to stop inside the arc (62.9 percent).
Hameir Wright can score inside or out while Dickerson, when healthy, is the anchor inside, getting to the line often with the second-highest free-throw rate (free throws attempted relative to total shots) in the country. If Dickerson is out or limited, the Huskies can go with a smaller lineup that plugs in wing Dominic Green or use a bigger lineup with Timmins, who played well against UCLA after Dickerson was hurt last Saturday.
He said it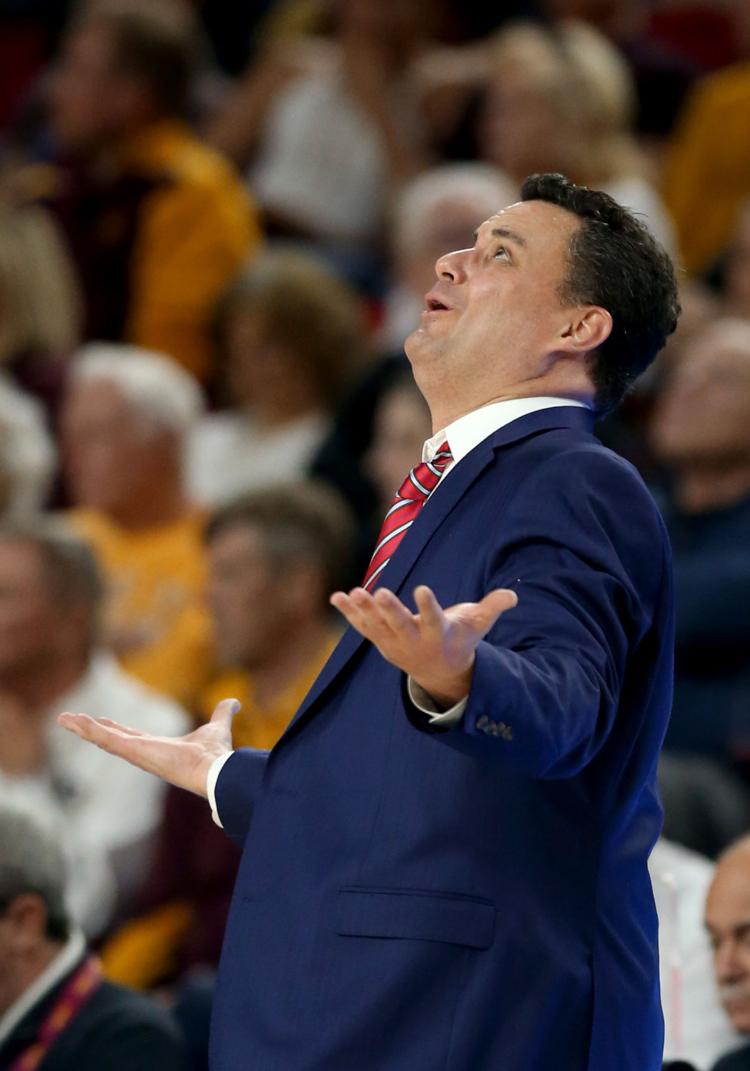 "They're really good at their zone. A lot of great programs recruit to what they do and Mike Hopkins has done that and he's also inherited a group of guys who fit the way they play. I can't imagine a better guard paying that zone than Thybulle. He's so active. He has such long arms. I think he's the reigning defensive player of the year for a reason."
— UA coach Sean Miller
Key player: Matisse Thybulle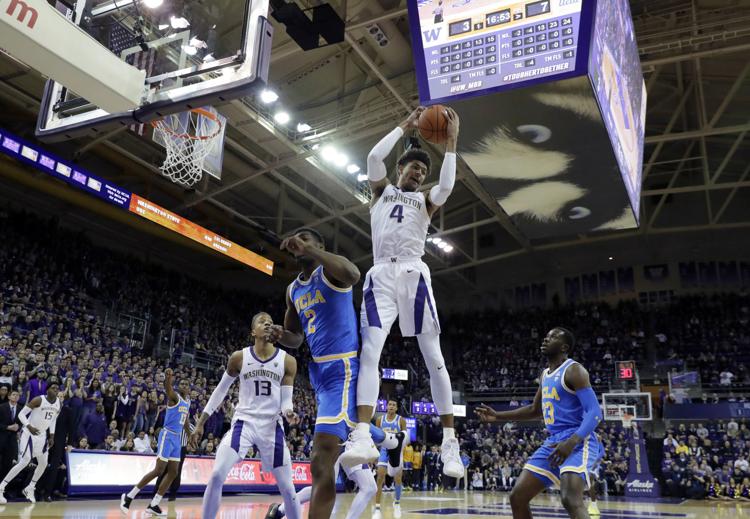 WASHINGTON
Jaylen Nowell is making a case for Pac-12 Player of the Year with his all-around scoring ability, but Thybulle is the guy who stars in the nightmares of opposing scorers. He's an ideal fit for Washington's aggressive 2-3 zone, with the length, athleticism and anticipation to steal or block the ball. Offensively, he's an increasingly dangerous shooter, too.
Key player: Justin Coleman
ARIZONA
Coleman played 44 minutes at ASU in what was a preview of his new life without Brandon Williams around, where the Wildcats need him to score, distribute and defend without fouling. Oh, and he'll also now be operating against the conference's best defense.
History says Pac-12 race is over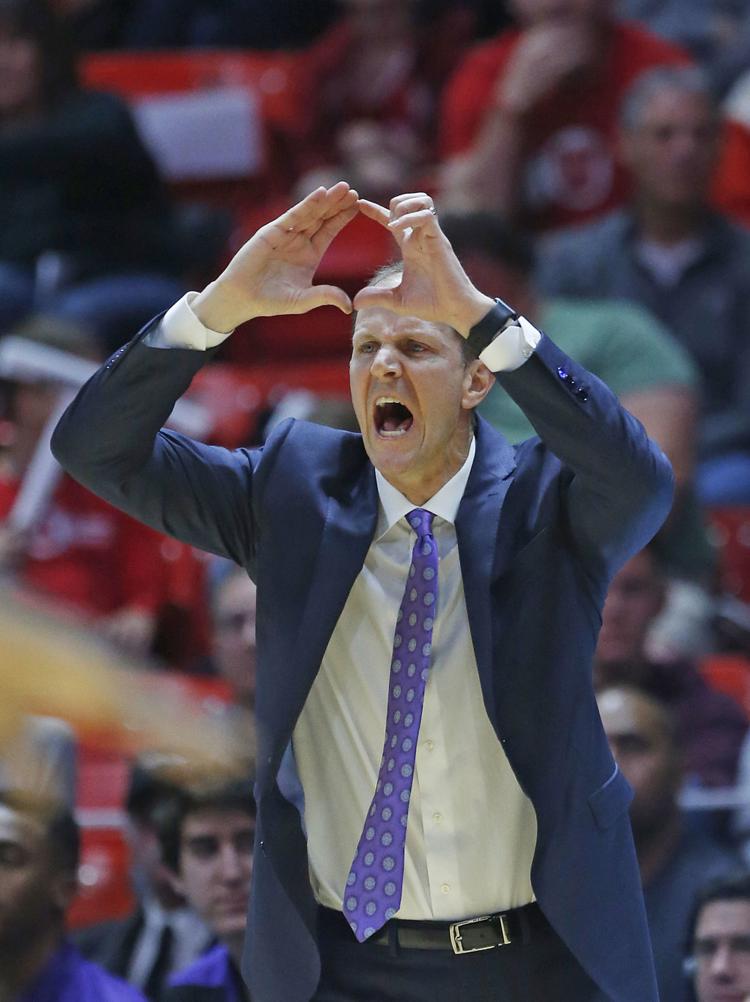 After Washington beat UCLA 69-55 Saturday to become only the ninth team to go through the first half of Pac-10/12 play undefeated since 1978-79, Huskies coach Mike Hopkins was asked what his guys had proven.
"Nothing," he said. "We've proven that there's nine games left."
It was a nice try at some coach-speak. But history is speaking louder on this one. According to past precedent in the Pac-12, the Huskies not only already have this thing wrapped up, but they will win the regular-season title easily, regardless of whether they win at Arizona on Thursday or at ASU on Saturday.
The eight previous Pac-10/12 teams to start 9-0 won at least a share of the conference title, and the three that built a three- or more game lead while going 9-0 all went on to win the conference by five games with 17-1 records.
Arizona did it in 1987-88 and 1992-93, while Stanford managed the feat in 2003-04.
Even if Washington is swept this weekend, the Huskies will still have an advantage. They'd have at least a one-game lead at that point with virtually the softest remaining schedule possible: Road games at WSU, Cal and Stanford, with home games against the Oregon and Mountain schools.
So if the Huskies manage to sweep this weekend, there will be talk about going 18-0, meaning Hopkins will have to diffuse even more pressure.
"All we're trying to do is get better," Hopkins said after the UCLA game. "I don't think we've played great — I'd say good, maybe below — in the last two games and we've won. ...
"But with what we want to be and what we want to accomplish, it's still not good enough. It's been a heck of a journey so far. I'm happy with where we're at, but there's a long way to go and there's more to get better at."
Target practice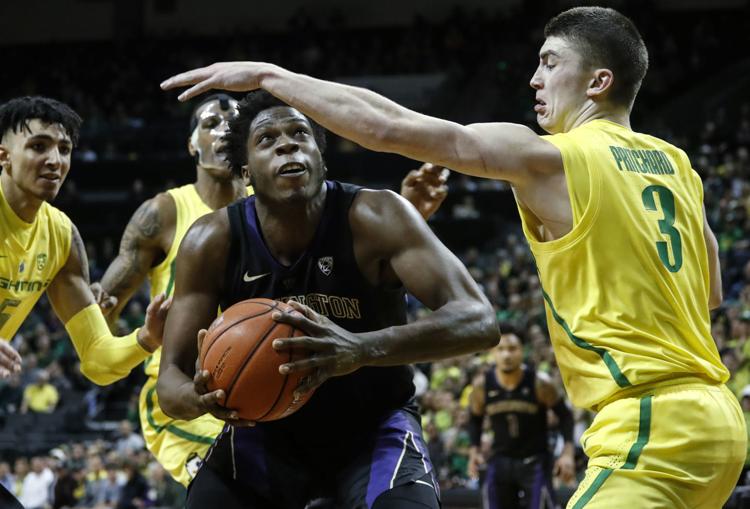 The last team to go 9-0 at the turn of Pac-12 play, of course, was Miller's 2016-17 Wildcats. That team actually went 10-0 before memorably dropping their first one at Oregon's Matthew Knight Arena.
"I think they beat us by, like, 700 points," Miller said.
Actually, the Ducks won 85-58, but it was a stark reminder that things can't be taken for granted when you're undefeated. (As it turned out, Oregon used the game to help eventually pull into a co-championship with the Wildcats at 16-2, then went on to the Final Four that season.)
"I think it's a good problem to have, first of all, but you have to get everybody really honed in on the task at hand," Miller said of having a 9-0 team. "Sometimes you have a game at home where you sense there's an overconfidence with your team. The one thing as a coach you have the opportunity to do, you can sometimes even be harder on your guys, not in a negative way but with the standards of excellence because you're playing for so much.
"You're playing for a regular-season championship, which is incredibly hard to do. You're playing for an NCAA Tournament bid and sometimes a higher seed. You try to guard against worrying about when that first loss comes."
Regents talk hoops again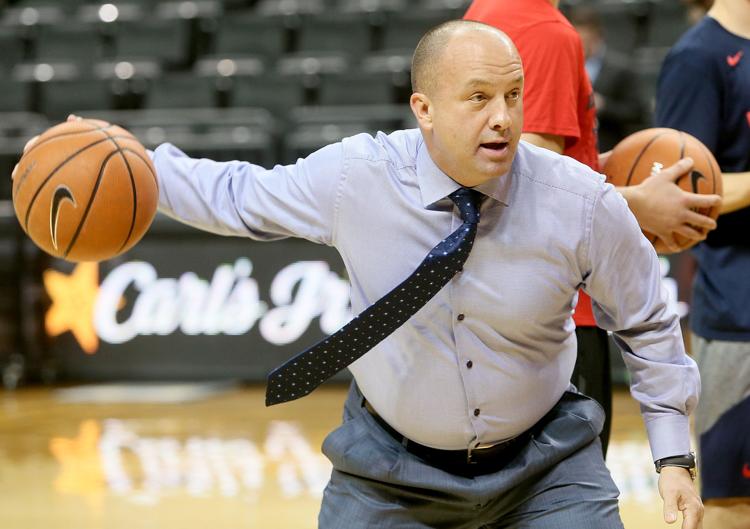 The Arizona Board of Regents scheduled to privately discuss the UA basketball program on Wednesday or Thursday, which it routinely has since the federal investigation into college basketball was made public in September 2017.
The regents' executive-session agenda this week included an item called "Legal advice and discussion regarding University of Arizona Men's Basketball."
It's unclear if their discussion is scheduled to involve the UA's move to fire assistant coach Mark Phelps, which the school announced on Wednesday night.
The regents had a similar executive-session agenda item when meeting on Nov. 1. Regents treasurer Bill Ridenour said then that the wording was "boilerplate" and that any decision to act, if needed, would come from UA President Robert Robbins.
MORE: Arizona moves to fire assistant basketball coach Mark Phelps after NCAA issue
Numbers game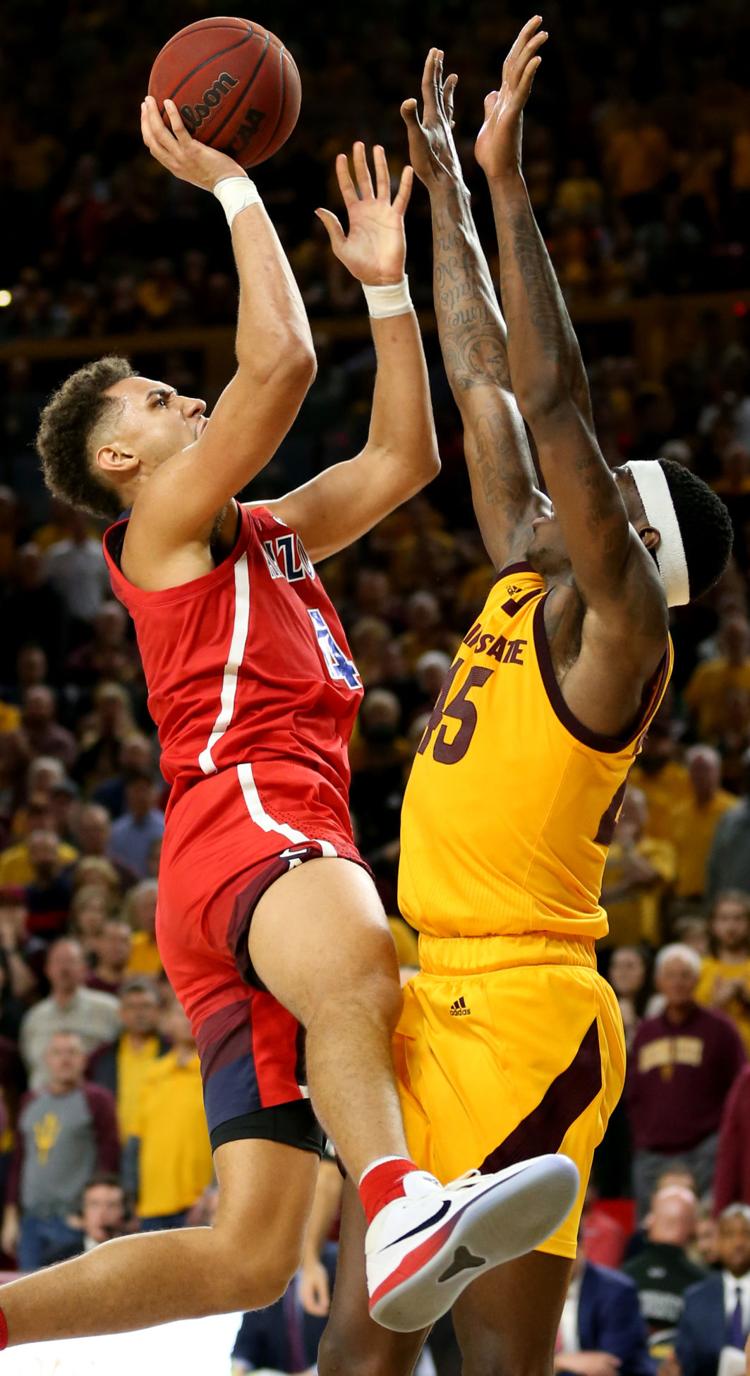 10.4
Average Arizona turnovers in Pac-12 games, the lowest average in the conference.
16.8
Average turnovers by Washington opponents in Pac-12 games, the highest average in conference play.
66
Years since Washington started 9-0 in conference play.
95
Wins in Arizona's last 100 home games, the best record nationally in that span (since the start of the 2013-14 season).