Scouting report: Arizona Wildcats vs. Washington State Cougars
The Star's Bruce Pascoe previews all of the game day essentials, from projected starting lineups to storylines and series history, before the Washington State Cougars go for the Arizona sweep at McKale Center.
Game info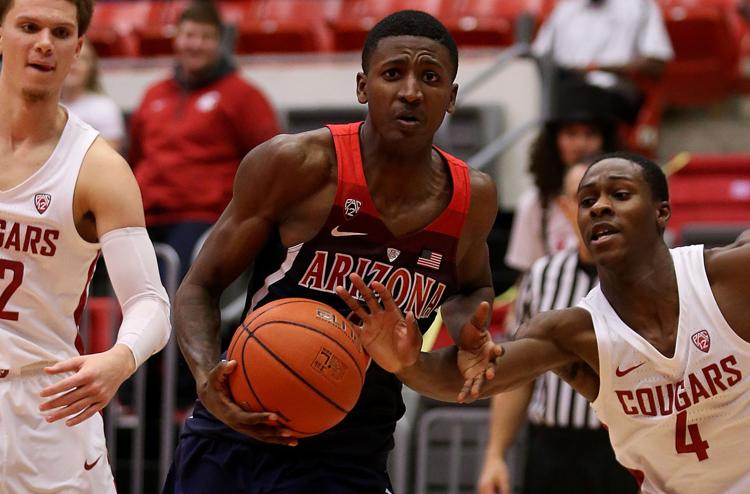 Who: Washington State Cougars (9-14, 2-8 Pac-12) at Arizona Wildcats (14-9, 5-5)
Where: McKale Center, Tucson
When: 5:30 p.m. Saturday
Watch: Pac-12 Arizona
Listen: 1290-AM, 107.5-FM
Follow: @TheWildcaster on Twitter / TheWildcaster on Facebook
Probable starters: Arizona

G Justin Coleman (5-10 senior)
G Brandon Randolph (6-6 sophomore)
F Dylan Smith (6-5 junior)
F Ryan Luther (6-9 senior)
C Chase Jeter (6-10 junior)
Probable starters: Washington State

G Ahmed Ali (5-11 junior)
G Viont'e Daniels (6-2 senior)
F CJ Elleby (6-6 freshman)
F Robert Franks (6-9 senior)
C Jeff Pollard (6-9 junior)
How they match up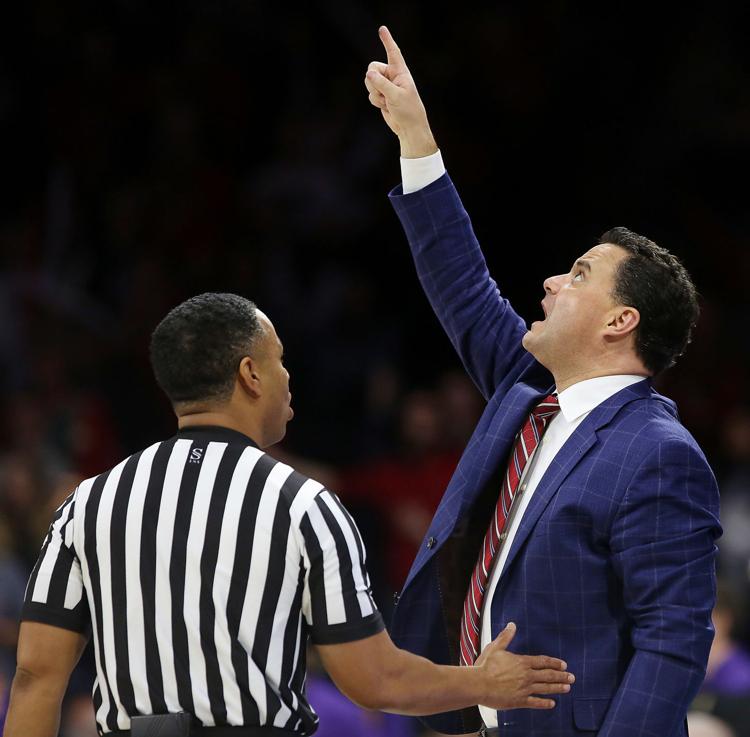 Series history
Arizona hasn't lost to Washington State since Klay Thompson was a Cougars sophomore during Sean Miller's first season as UA's coach in 2009-10, a streak of 13 straight games. Arizona beat WSU 100-72 last season in Pullman when Deandre Ayton had 25 points and 11 rebounds.
This season
The Wildcats will not visit Pullman this season because of the Pac-12's unbalanced schedule.
Washington State overview
The Cougs pulled off the biggest surprise of the Pac-12 season Thursday, drubbing ASU 91-70 while holding the Sun Devils to just 33.8-percent shooting. But otherwise, WSU has been mired in struggles this season, beating woeful California for its only other conference win so far. The Cougars have no other wins away from Pullman, even counting their six nonconference road and neutral-site games.
The Cougars' biggest strength is in scoring, and they especially love to take 3-pointers. They have the highest ratio of 3-pointers taken to overall shots in Pac-12 games, and they hit 3s at a 35.1 percent rate in league games and 35.8 percent overall. WSU made 12 of 30 long-range shots at ASU alone. The Cougars also aren't bad from inside the arc at 51.9 percent in Pac-12 games, but they don't get to the line very often, the 11th highest rate in Pac-12 play. WSU also isn't a good offensive rebounding team, collecting only 22.9 percent of its missed shots.
Defensively, the Cougars struggle across the board. WSU is the least efficient defensive team in the Pac-12, allowing 116.6 points per 100 possessions, while Pac-12 teams shoot 38.7 percent from 3-point range against them and 59.9 percent from inside the arc.
Franks and freshman wing CJ Elleby are the Cougars' biggest offensive threats, with Elleby making 39.1 percent of his 3-point shots, while both are also good defensive rebounders. Franks would be among the Pac-12's top four scorers in conference play if not for a hip injury that kept him out for four games (though he'll qualify if he plays in the rest of WSU's games).
One of many juco transfers who have infused the Cougars with experience, Ahmed Ali has a 2.75-1 assist-turnover ratio, while Viont'e Daniels is an experienced shooter who is capable of firing at a even higher rate than his 39-percent 3-point shooting average.
He said it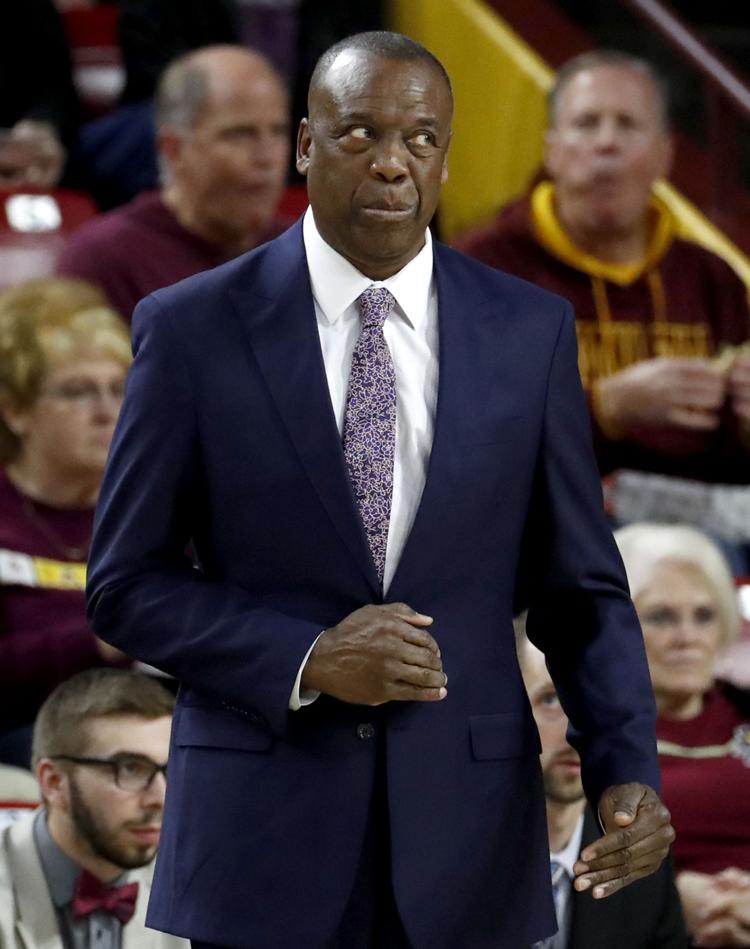 "We're well aware of how good Arizona is and how good the environment is. They've got great players and Sean (Miller) once again has done an outstanding job of coaching that team, bringing them together. They're long, they're athletic. They run and we know the challenge."
— WSU coach Ernie Kent
Key player: Robert Franks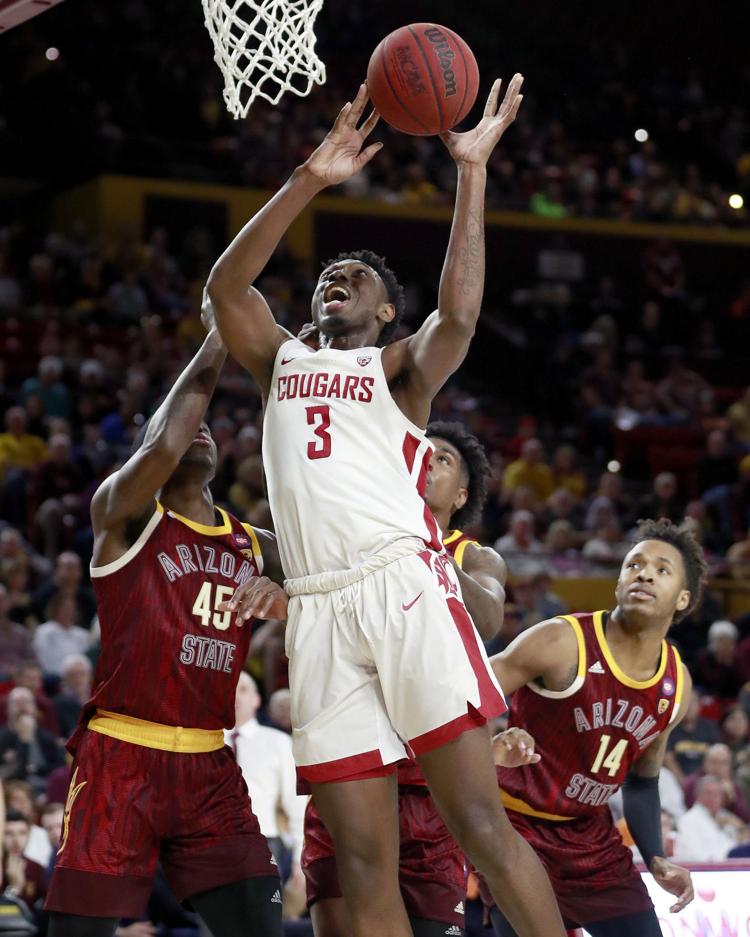 WASHINGTON STATE
Franks returned to Pullman for his senior season after he wasn't invited to the NBA combine last spring, so he's now auditioning instead on stages like McKale Center. Franks likely opened a few eyes on Thursday at ASU's Wells Fargo Arena when he hit five of nine 3s while collecting 34 points and 13 rebounds.
Key player: Dylan Smith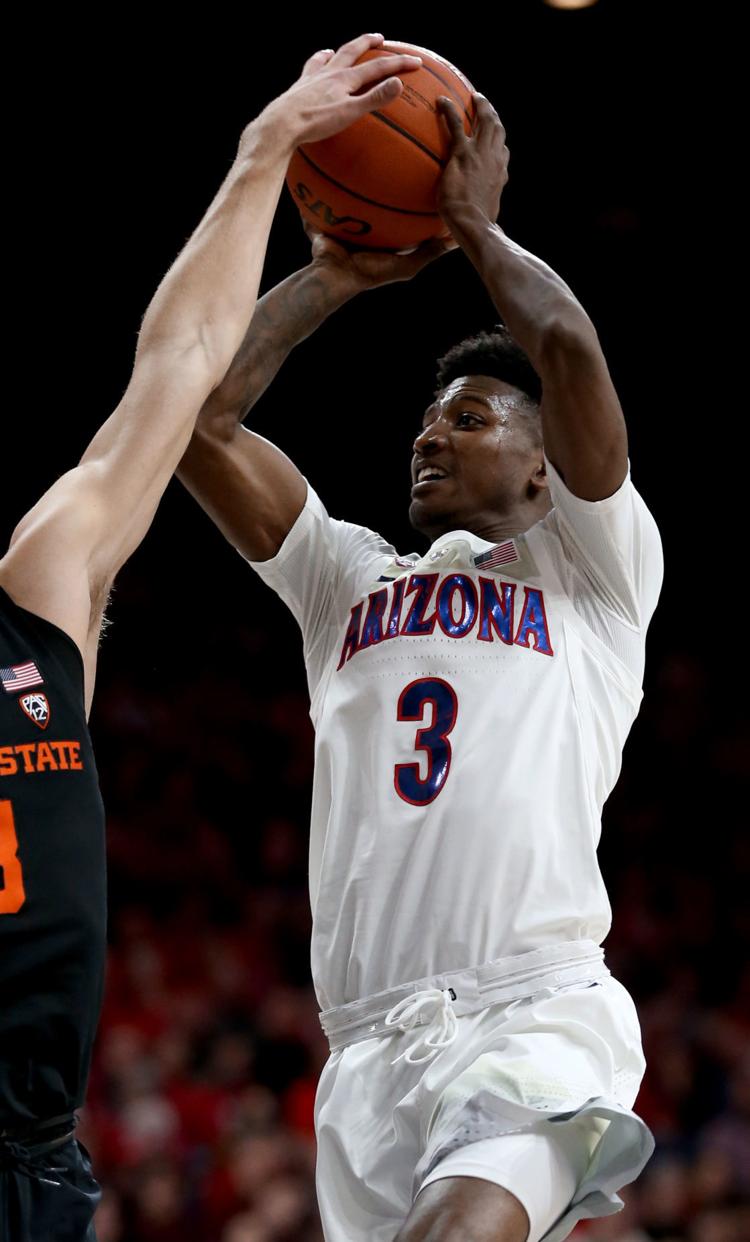 ARIZONA
The Wildcats will need a tireless effort from their top perimeter defender against the Cougars, who take 45 percent of their shots from beyond the 3-point line and hit them at the fifth-best rate in conference games.
Hostility welcomed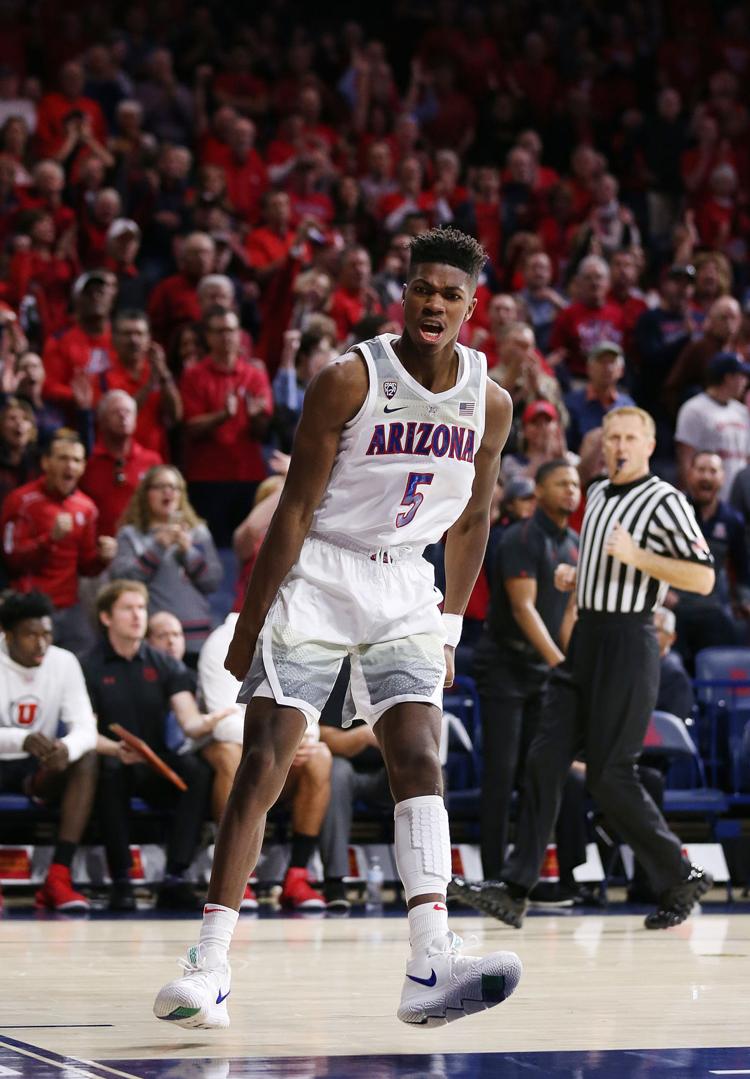 While the McKale Center crowd can be intimidating for many road teams, with the UA winning 95 of its past 101 home games, it just might be fun for Washington State on Saturday.
The Cougars average only 2,210 fans at Beasley Coliseum this season, about one-sixth of a typical UA home crowd. Playing in front of 9,516 fans on Thursday at ASU, they beat the Sun Devils by 21 points, although WSU coach Ernie Kent said the adjustment to road games hasn't always been easy.
"Players like playing in front of people," Kent said. "But every environment has been different from them. The Oregon State environment, Oregon's environment, New Mexico State's environment, Arizona State's environment and Arizona. You can't prepare anybody for that. They have to go through it. Players can rise up in it, and like playing in it. Hopefully that will be the case for us. But it'll be a big challenge."
NBA auditioning
While wing Brandon Randolph is the Wildcats' only player listed among ESPN's Top 100 NBA draft prospects (at 81), pro scouts have still had reason to keep an eye on UA games this week.
Franks will bring his nearly NBA-ready jump shot into McKale Center on Saturday, two days after Washington guard Matisse Thybulle (rated No. 63) had five blocks and five steals on top of 15 points while continuing to make a believer out of UA coach Sean Miller.
"Defensively he's fine. He's a streaky shooter," Miller said of Thybulle's NBA potential. "A lot like the other guys who leave and are successful in the NBA, those long wingspans … I think his wingspan is close to 7 feet and he can really defend. There's always a place for a player like him because he can shoot and he's not just a good defensive player. He's a game changer."
Empty tank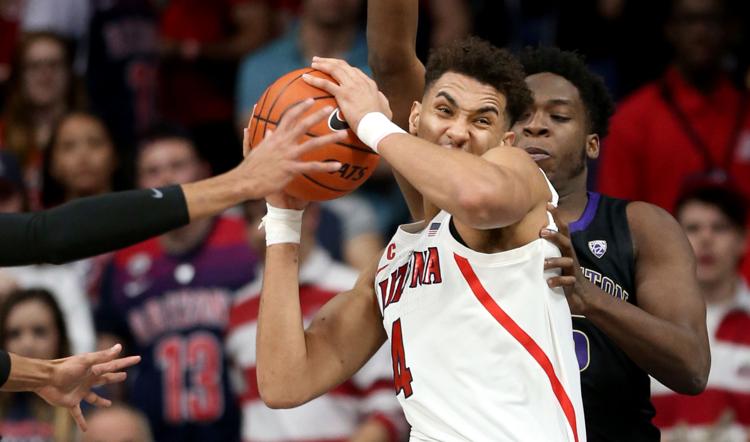 The Wildcats already knew having center Chase Jeter on the floor is a pretty critical thing, having lost both games he missed with back trouble (at USC and UCLA) by more than 20 points.
But even having him off the floor for five minutes or so less than expected can make an impact, the way Miller put it Thursday after the Wildcats lost to Washington 67-60 on Thursday.
Jeter played only 25 minutes because of foul trouble, fouling out with two minutes left and the Huskies up by eight. He finished with 12 points, three rebounds, two blocks and three turnovers while Arizona's defense slipped notably in the second half, allowing Washington to shoot 58.3 percent after halftime.
"We definitely ran out of gas," Miller said. "Part of it is we need Chase Jeter to be able to play and not get in foul trouble. He had maybe one or two tough calls but Washington, they do a good job of throwing the ball in the middle, and (there were) a couple of those tough calls or maybe 50-50 (calls), where maybe it's a foul and maybe it isn't.
"It really worked against our team because his minutes were limited at the beginning of the game and he was the one player on our team who can really score. We're a better team when Chase was in there."
Numbers game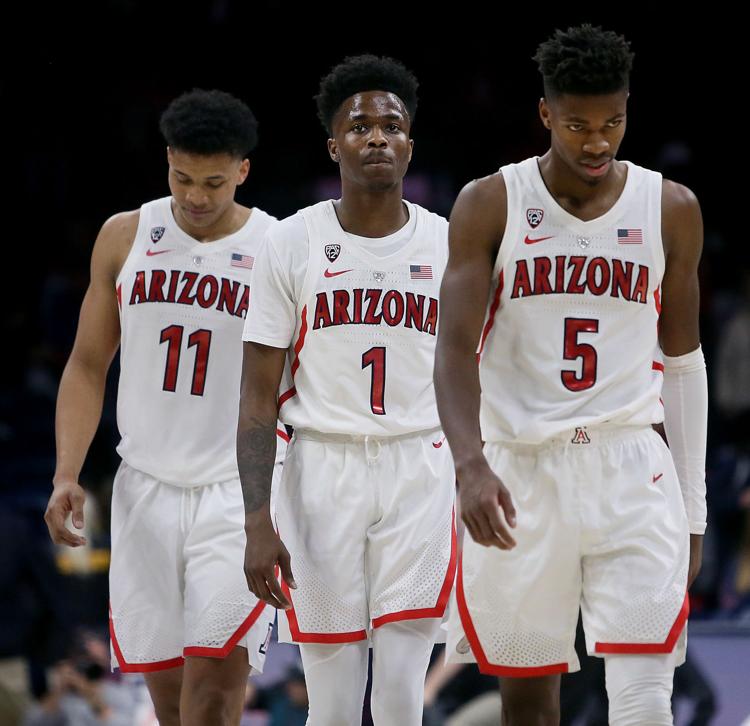 0
Times Arizona has been swept at home during a two-game conference weekend under Miller.
4
Straight Arizona losses, the Wildcats' longest losing streak since 2008-09.
13
Straight games away from Pullman that Washington State had lost before beating ASU on Thursday, since the Cougars won at Cal on Feb. 22, 2018.
13
Assists by Justin Coleman over his last two games, compared to three turnovers.
35.1
Percentage of 3-pointers WSU has made in Pac-12 games, the fifth-highest 3-point percentage in the conference.
38.9
Percentage of 3-pointers the UA has allowed in Pac-12 games, the worst 3-point defense percentage in the conference.