Scouting report: No. 17 Arizona Wildcats (13-4, 3-1) vs. Oregon Ducks (12-5, 2-2)
Arizona has suffered just two losses in the friendly confines of McKale Center since the start of the 2013-14 season, one courtesy of the Wildcats' next opponent. Dana Altman brings the Oregon Ducks into Tucson fresh off an upset of No. 11 Arizona State on Thursday night.
By Bruce Pascoe / Arizona Daily Star
Game info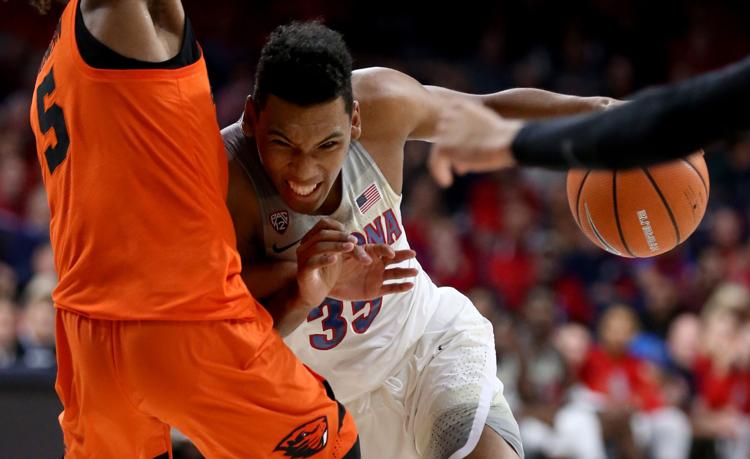 What: Oregon (12-5, 2-2) at No. 17 Arizona (13-4, 3-1)
Where: McKale Center
When: Noon Saturday 
Watch: ESPN2
Listen: 1290-AM, 107.5-FM
Follow:  @TheWildcaster on Twitter / TheWildcaster on Facebook
Probable starters: Arizona

Probable starters: Oregon

How they match up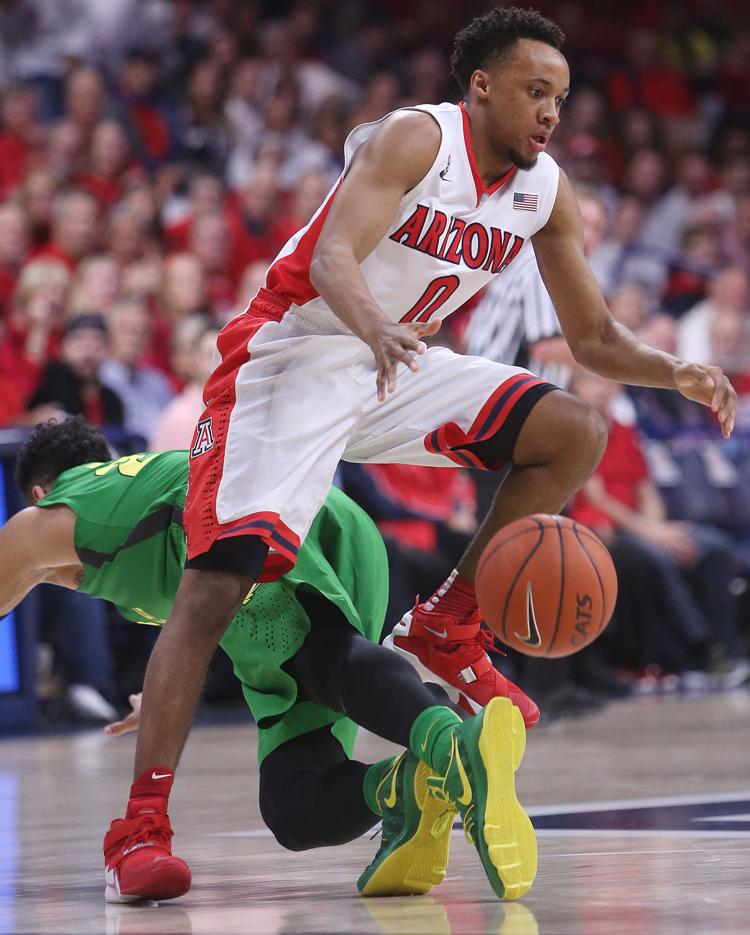 The series
Nobody's given the Wildcats a tougher time in the Pac-12 lately than Oregon, which has won three of the last four games the teams have played. The Ducks even snapped the UA's 49-game home-court winning streak with a 83-75 win on Jan. 28, 2016. While the teams didn't play in Tucson last season, Oregon smoked UA 85-58 in Eugene but the Wildcats pulled out an 83-80 win in the final of the Pac-12 Tournament. Arizona is 5-6 against Oregon in the last 11 meetings but leads the Ducks 50-29 overall since they first met during UA's first year in the Pac-10 in 1978-79.
Oregon overview
The Ducks lost six of their top seven contributors from their Final Four team last season, but all their newness is not to be confused with a lack of experience or talent. Coach Dana Altman quickly reloaded his roster with a pair of grad transfers (guard Elijah Brown and forward Mikyle McIntosh) along with five-star freshman wing Troy Brown.
And as evidenced by the Ducks' 76-72 win at ASU on Thursday, Oregon may be coming together just as the Pac-12 race heats up.
Oregon is ranked 17th nationally in both offensive and defensive efficiency, according to kenpom.com, shooting 38 percent from 3-point range and 54.5 percent from inside the arc. Oregon made 61 percent of its shots from two-point range at ASU, crushing the Sun Devils inside by scoring 38 total points in the paint.
Defensively, Oregon mixes it up, and is expected to throw out a matchup zone among other tricks at Arizona. The Ducks hold opponents to just 31.2 percent shooting from 3-point range and don't let them get to the free-throw line often (allowing the 12th lowest free-throw rate in the country), which is one of the UA's strengths. Oregon also blocks shots on 17.1 percent of opponents' possessions, the highest rate in the country, with forward Kenny Wooten swatting away an average of 2.9 per game. The frontline also features two of the country's best defensive rebounders in Troy Brown and McIntosh, the transfer from Illinois State.
In the backcourt, scoring-minded point guard Payton Pritchard is the Ducks' only returning starter, now leading the Ducks in scoring and assists, while New Mexico transfer Elijah Brown is a prolific 3-point shooter (6.5 attempts per game) and a 95 percent shooter when he gets to the line.
He said it
"They're gonna play matchup zone. They're going to press and hopefully (Thursday's game with Oregon State) is a great test for us to get ready." – UA coach Sean Miller
Key player: Payton Pritchard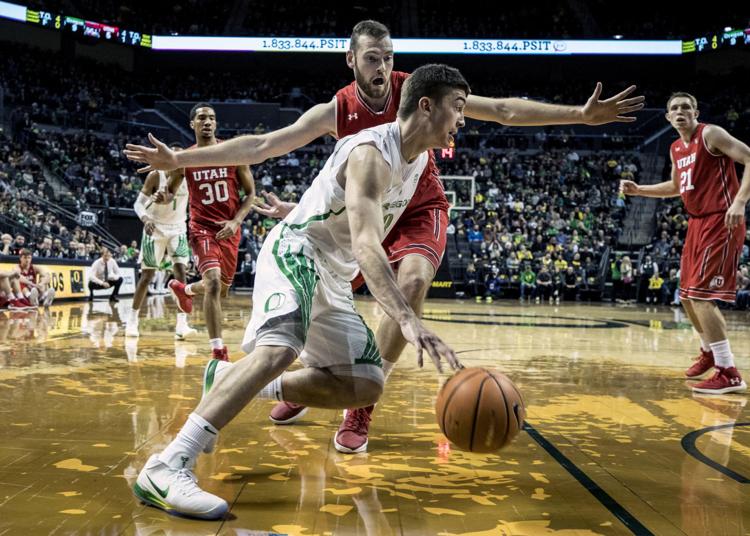 The ball spends a lot of time in Pritchard's hands this season, and that's been a good thing for the Ducks. Confident and aggressive right away as a freshman last season, Pritchard has excelled in a more featured offensive role this season. He's the Ducks' most accurate 3-point shooter, an 82 percent free-throw shooter and averages 4.2 assists per game.
Key player: Allonzo Trier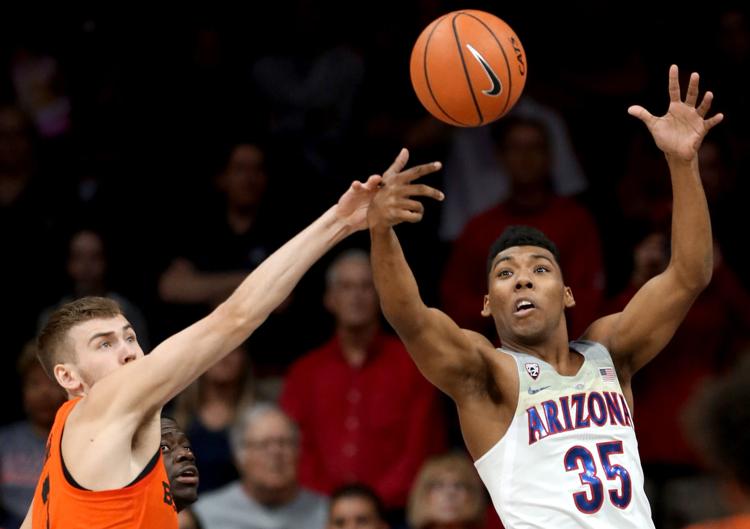 Arizona's recent history with the Ducks isn't good, but Trier put on a show against them in last season's Pac-12 Tournament final, when he had 23 points and eight rebounds while hitting four free throws in the final 17 seconds to beat the Ducks and collect the tournament MVP award.
Vivid memory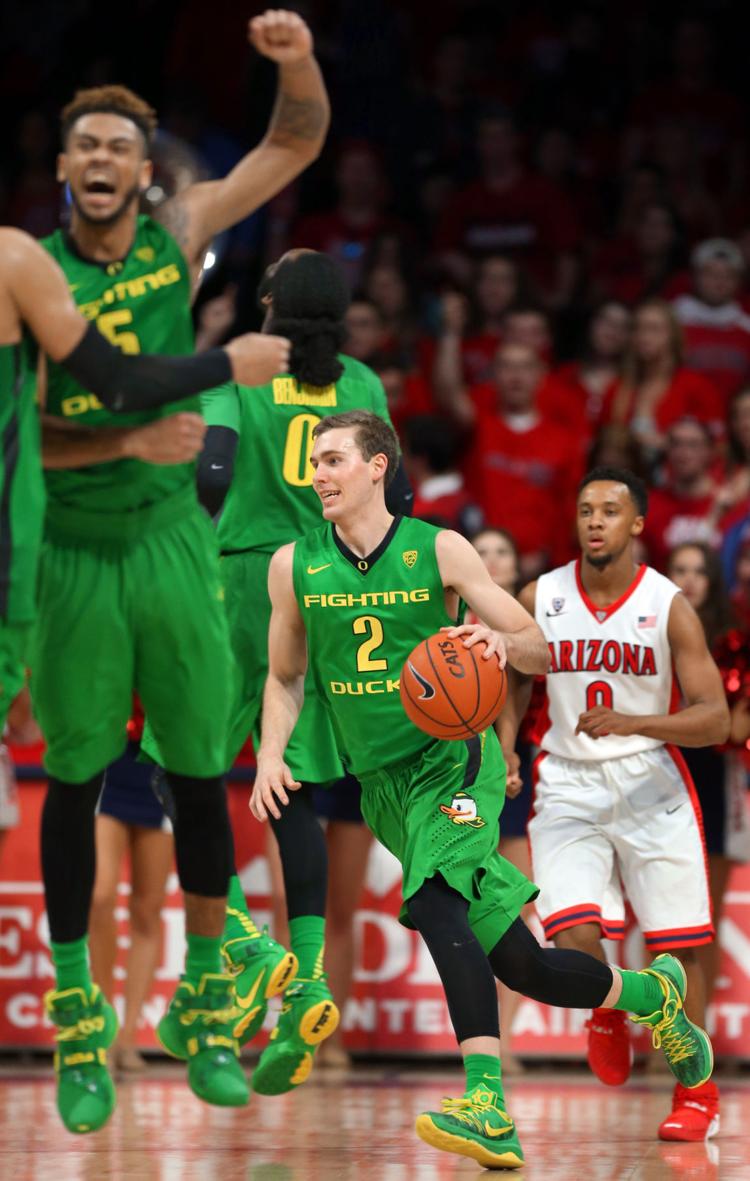 UA sophomore forward Rawle Alkins took his official recruiting visit to Arizona the weekend of Jan. 27, 2016, which wouldn't have appeared the best of times for the Wildcats to host him.
They lost at McKale Center for the first time in 50 home games.
Yet Alkins still later chose the Wildcats,  citing the passion he saw in that game.
"When they lost, when Arizona lost, it felt like the world ended," Alkins said. "So that's something that was great to see. That caught my attention in terms of coming to this school. When we lose here, it's like the world is over. It was good to see but also bad to see because they lost. Hopefully this time around, we get to change it."
Shrinking bench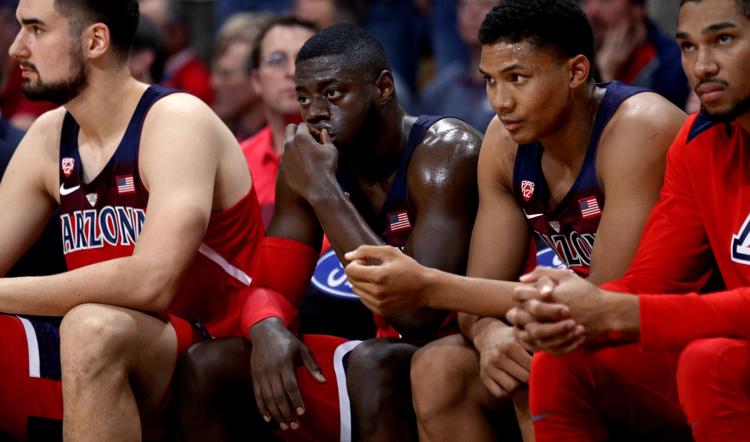 Arizona received only five points from its bench Thursday against Oregon State, on inside shots from Brandon Randolph and Ira Lee. Randolph was 1 for 7 from the field and missed a dunk, while Dylan Smith was 0 for 2, Emmanuel Akot didn't take a shot in three minutes and neither Alex Barcello nor Keanu Pinder played at all.
"A big part of our development is our bench, to make good plays, to be out there for an extended period of time and keep this thing going," Miller said. "Tonight, from an offensive perspective, 2 for 10 from the field if you weren't a starter. That's not good, 0 for 4 from 3. Ira Lee had a couple of good defensive plays but our group off the bench is better offensively than that. We need everybody. So our continued development, not just with the starters, is really important."
Happy flipper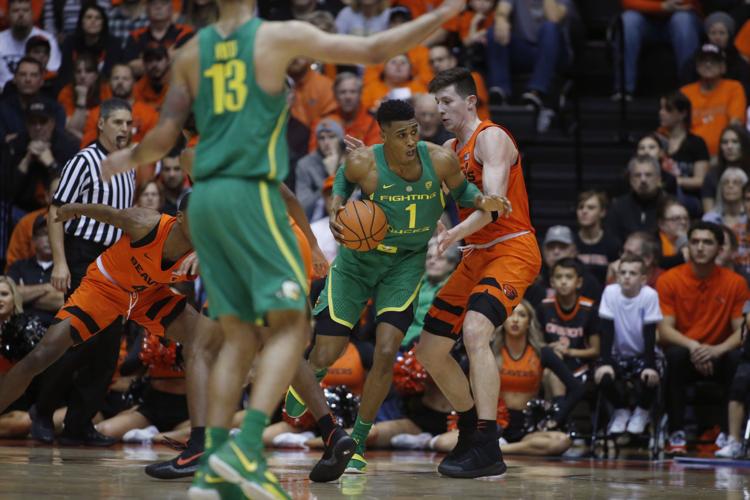 Back in mid-December, when ASU was rising to No. 3 and Oregon was tumbling along at 9-3, without a win over a top-75 team, Ducks forward Kenny Wooten was trolled on Twitter by a fan who noted he backed out of an initial commitment to play for the Sun Devils.
@KennyWootenJr probably regrets choosing Oregon over #3 Arizona State.

— Not Jenny Wakeman from MLaaTR #TeamComedy (@Mr_Splashteen) December 18, 2017
Wooten, a freshman from Manteca, California, fired back.
I definitely don't. Lol. Sorry not sorry 🤷🏽‍♂️ https://t.co/MMli65LFsu

— Kenny Wooten Jr. (@KennyWootenJr) December 19, 2017
Then, as the Oregonian noted following the Ducks' win at ASU on Thursday, Wooten responded again.
Lol. No regrets. #GoDucks

— Kenny Wooten Jr. (@KennyWootenJr) January 12, 2018
Wooten didn't have an easy time with the Sun Devils, however: He scored four points in only 11 minutes while picking up four fouls.
Numbers game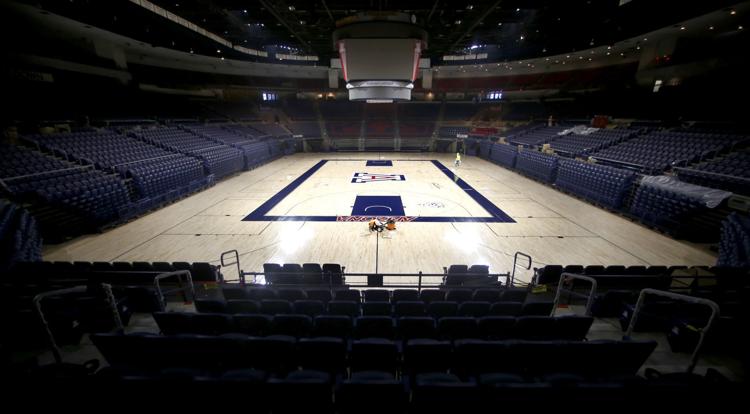 1.75
Steals per game from Alkins since he returned to the UA lineup Dec. 9 against Alabama.
12
Double-doubles by Deandre Ayton, who has tied the UA freshman record and is on pace to tie the all-time UA record of 22 double-doubles set by Al Fleming in 1974-75 at the end of the regular season.
79
Arizona wins in its last 81 home games, with the losses to UCLA last season and Oregon in 2015-16, dating back to the start of the 2013-14 season.