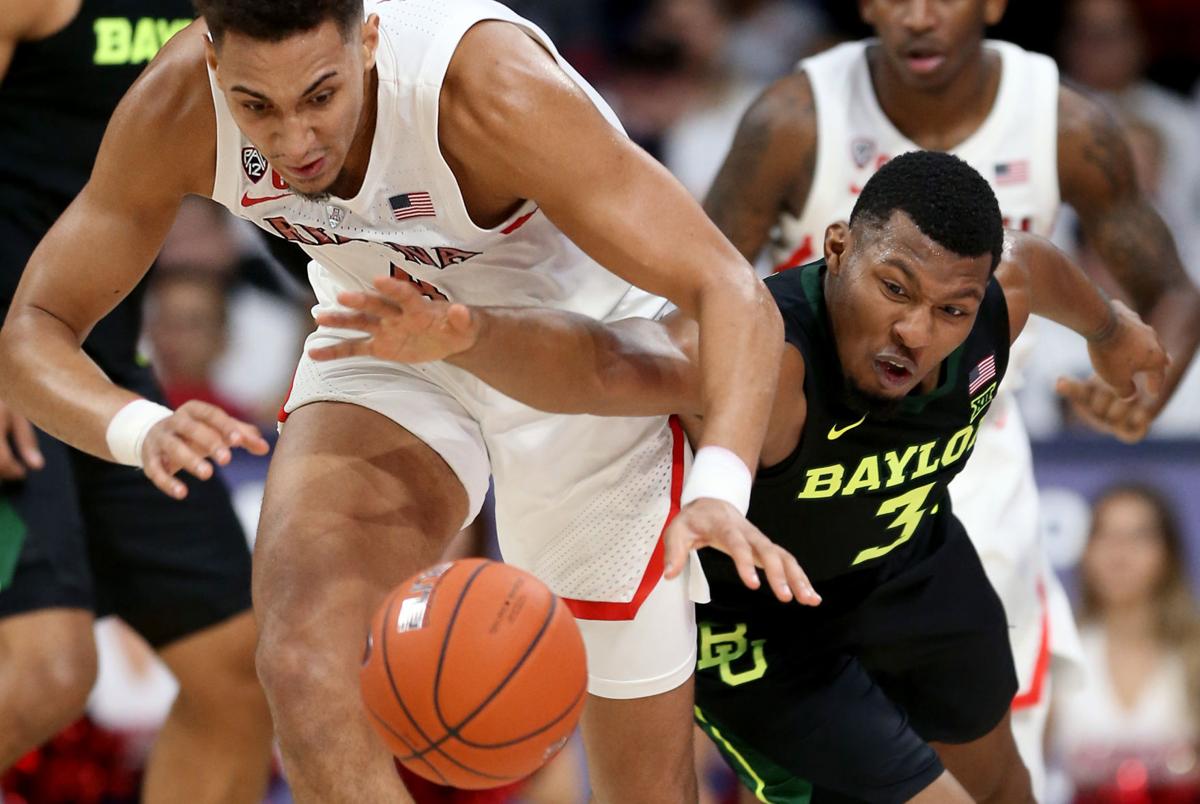 WACO, Texas — The Star's Bruce Pascoe previews all of the game day essentials, from projected starting lineups to storylines and series history, ahead of the Arizona Wildcats' Saturday morning game against No. 18 Baylor in Waco, Texas.
---
Game info
Who: No. 12 Arizona (9-0) at No. 18 Baylor (6-1)
Where: Ferrell Center, Waco, Texas
---
Probable starters: Arizona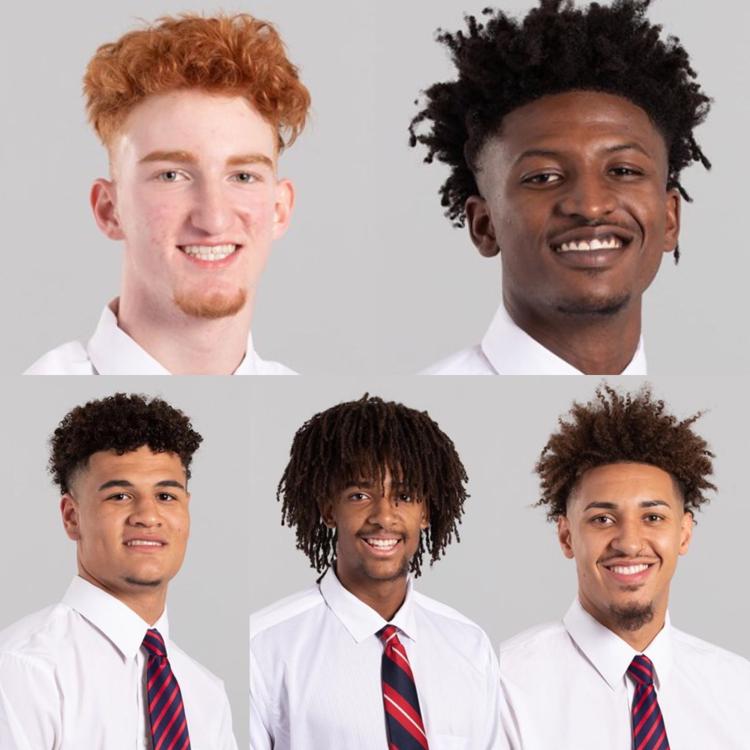 G Nico Mannion (6-3 freshman)
G Dylan Smith (6-5 senior)
F Josh Green (6-6 freshman)
F Zeke Nnaji (6-11 freshman)
C Chase Jeter (6-10 senior)
---
Probable starters: Baylor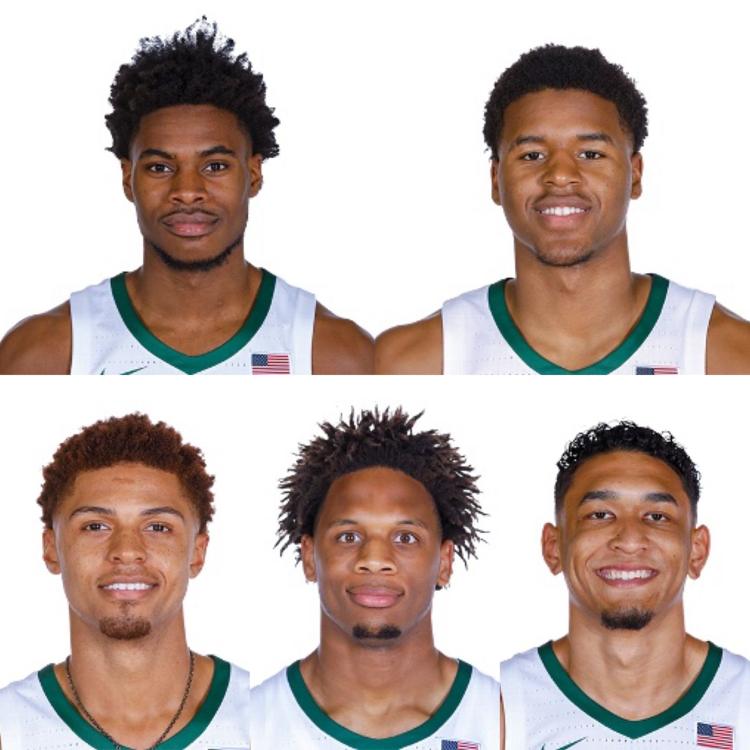 G Davion Mitchell (6-2 sophomore)
G Jared Butler (6-3 sophomore)
F MaCio Teague (6-3 junior)
F Freddie Gillespie (6-9 senior)
C Tristan Clark (6-10 junior)
---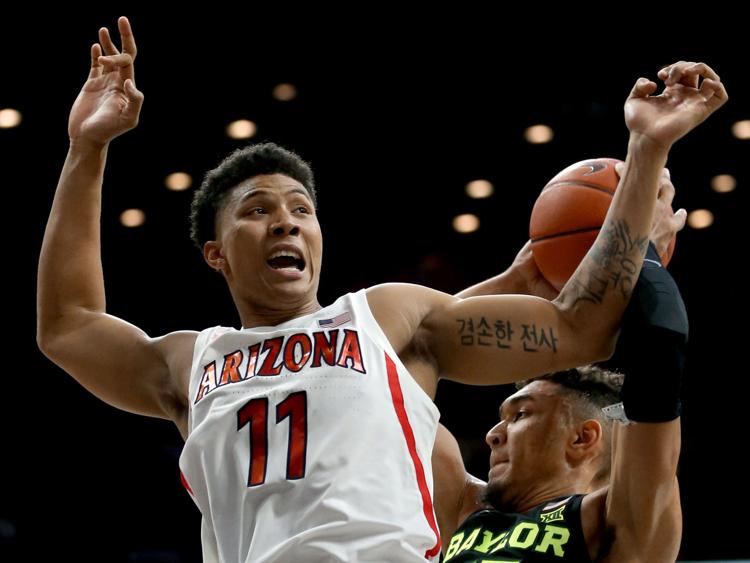 The series: While facing Arizona for the first time in 21 seasons last year, the Bears snapped the Wildcats' 52-game home nonconference winning streak in convincing style. Baylor outrebounded Arizona 51-19 and scored 19 second-chance points off of 19 offensive rebounds. Mark Vital pulled down 17 rebounds while guard Makai Mason scored 22 points for Baylor. Arizona still leads the all-time series 5-4, last having beaten Baylor in Waco during the 1997-98 season.
Game contract: Arizona and Baylor are playing the return game of a two-year contract in which Baylor visited McKale Center on Dec. 15, 2018. No cash was exchanged.
Baylor overview: Despite lacking three starters and a full-strength version of big man Tristan Clark from the team that beat Arizona and finished fourth in the Big 12 last season, Baylor might be even stronger this season with a combination of outside shooting and strong rebounding. The Bears have the 11th best offensive rebounding percentage in the country, collecting their missed shots 37.8 percent of the time, and hit 3-pointers at a 39.6-percent rate, the 20th best mark in Division I.
A big part of their success is the quick and somewhat surprising rise of guard Jared Butler and forward Freddie Gillespie.
Butler is sixth nationally in 3-point shooting at 52.0 percent while he's also made 20 of 22 free throws. Starting guard MaCio Teague and reserve Devonte Bandoo are both shooting 40% or better, too. A transfer from Auburn, Davion Mitchell is a quick point guard who isn't a great outside shooter but gets to the free throw line a team-leading 3.7 times per game. Off the bench, stretch-four Matthew Mayer has hit 6 of 10 3-pointers, too.
In the frontcourt, Gillespie is continuing his remarkable journey from Division III player to walk-on to the Bears' leading rebounder (8.6). However, Clark hasn't been the same since returning missing half of last season with knee surgery. Continued issues with his knee have limited his availability and he's averaging only 4.2 rebounds a game. Although Clark sat out Wednesday against Maryland-Eastern Shore, when Mark Vital took his place in the lineup, he is expected to start Saturday and still shows flashes of why he was probably team's best player when he was hurt early in Big 12 play last season.
Baylor has a number of different looks they can throw at opponents, going with two traditional post players, a four-out style with one post player, or one low-post player combined with the pick-and-pop shooting of the 6-9 Mayer at power forward plus three perimeter players.
For Arizona, being able to guard the Bears well one-on-one will be key because not only can they shoot and space the floor with their shooting, but also because they have a number of capable drivers, including the 6-2 Mitchell.
---
"They really challenge you at the 3-point line. I look at them as being a very high seed in this year's NCAA Tournament. A year ago, they were solid and they're much much better this year. They were outstanding against Villanova in their tournament
"I think they have one of the best guards in the country in Jerod Butler. Offense comes easy but he's also an outstanding defensive player. He's tough. I really, really like him, he's big, 6-3, and then they've added Teague, Bandoo and Davion Mitchell, so they have four guards that they rotate in those three spots. It's amazing how easy, (Mayer) scores the ball and he can play the four and three. Obviously we're aware of Clark and Freddie Gillespie, so they don't really have a weak spot, and I think the narrative is out there, they may have the best collective group of guards in college basketball, so our guards will be challenged at both ends."
---
Key player (Baylor): Jared Butler
A limited factor last season at McKale Center, when he scored only five points on 2-for-4 shooting, Butler took advantage of injuries to get into Baylor's starting lineup last season and went on to become a Big 12 all-freshman pick last season. His steep upward trajectory continues this season as he's now one of the country's hottest shooters.
---
Key player (Arizona): Jemarl Baker Jr.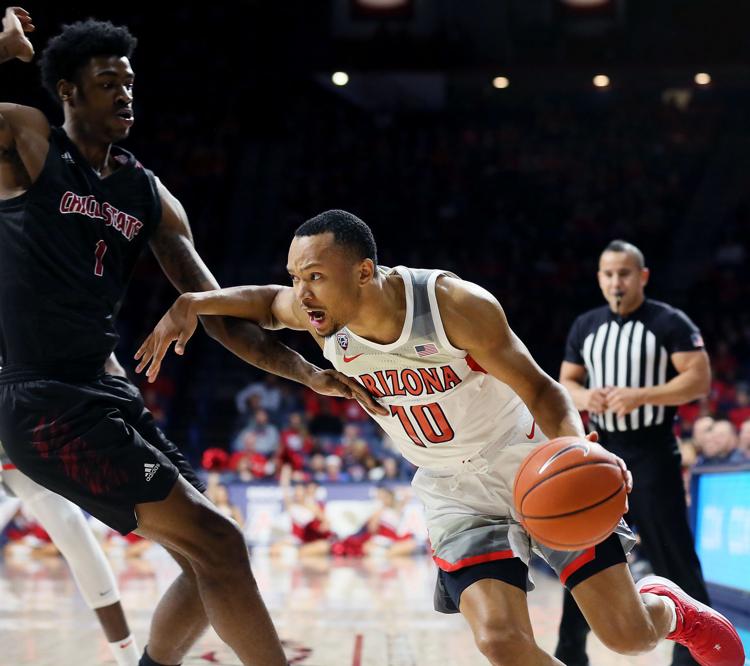 Regardless of whether or not Nico Mannion is limited with back trouble, the Wildcats will need Baker's steady ballhandling and shooting – plus some capable defense – to help tame the Bears' explosive guards.
---
Some things just don't come easy to those outside of the state of Arizona. Such as, are Arizona teams the Sun Devils or Wildcats? Or, how do you pronounce "Saguaro?"
And, maybe most of all: What time is it in Arizona, anyway?
When Baylor coach Scott Drew was asked Thursday at a Waco news conference whether the 11 a.m. Central time tipoff would affect his players' routines, a reporter then mentioned that it was only 9 a.m. for Arizona players.
"I think it's 10," Drew said.
Drew then asked for clarification.
Yes, it was 10, though probably only Arizonans know that 9 a.m. would have been correct if the game was played in October.
But, really, what's an hour or two when the game is that early?
"I think it always affects college kids' routines," Drew said. "But it's always equal. It'll be early for both of us, don't worry."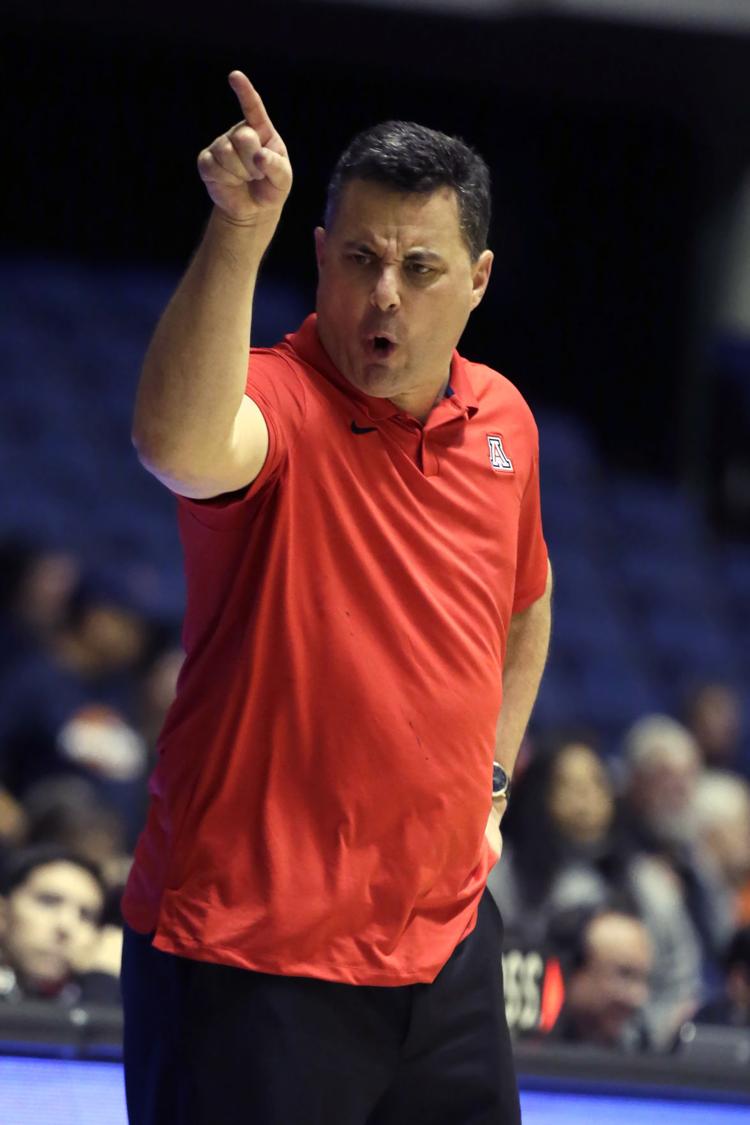 If Baylor, Arizona or ESPN had any say in it, Saturday's tipoff time wouldn't be at 11 a.m.
But because the Baylor women's volleyball team was expected to host NCAA Tournament first- and second-round games this weekend, the Ferrell Center was off limits for everybody else on Friday and Saturday nights.
In fact, starting the game at noon or 1 p.m. wouldn't even have guaranteed enough time to clear and prepare the arena for volleyball, so the basketball game was set before noon.
That created problems for everyone else:
For Arizona, it meant eating a pregame breakfast at 6 a.m. on their body clocks.
For ESPN, it meant carrying the game on ESPNU instead of possibly on ESPN2 if it were in the evening.
And for Baylor, it meant the tipoff time was exactly at the same time as the Big 12 football championship game.
To mitigate that conflict, Baylor will offer free tickets to fans who show up at the Ferrell Center on Saturday, an almost-unheard-of move for a game between two ranked teams.
"Good for them, I guess," Lee said, "but we don't really care about the crowd."
Nnaji named to Robertson list
Zeke Nnaji's name may still not be known as widely as those of fellow UA freshmen Nico Mannion and Josh Green, but the U.S. Basketball Writers have picked up on what he's been doing.
The organization named the UA freshman forward one of 46 players on its "watch list" for the Oscar Robertson Player of the Year award.
Nnaji was the only UA player to make the list while the Pac-12 had four other representatives: Oregon's Payton Pritchard, Oregon State's Tres Tinkle, USC's Nick Rakocevic and Colorado's McKinley Wright.
---
Teams that are currently nationally ranked at Baylor, the only school in the country with as many: football, men's basketball, women's basketball and volleyball.
Percent of Arizona possessions during which opponents steal the ball, the lowest steal percentage in Division I.
Or more turnovers Baylor has forced in six of its seven games.
Zeke Nnaji's field goal percentage, second-best in Division I, despite shooting a combined 6 for 14 over his last two games.
Contact sports reporter Bruce Pascoe at 573-4146 or bpascoe@tucson.com. On Twitter @brucepascoe
Be the first to know
Get local news delivered to your inbox!