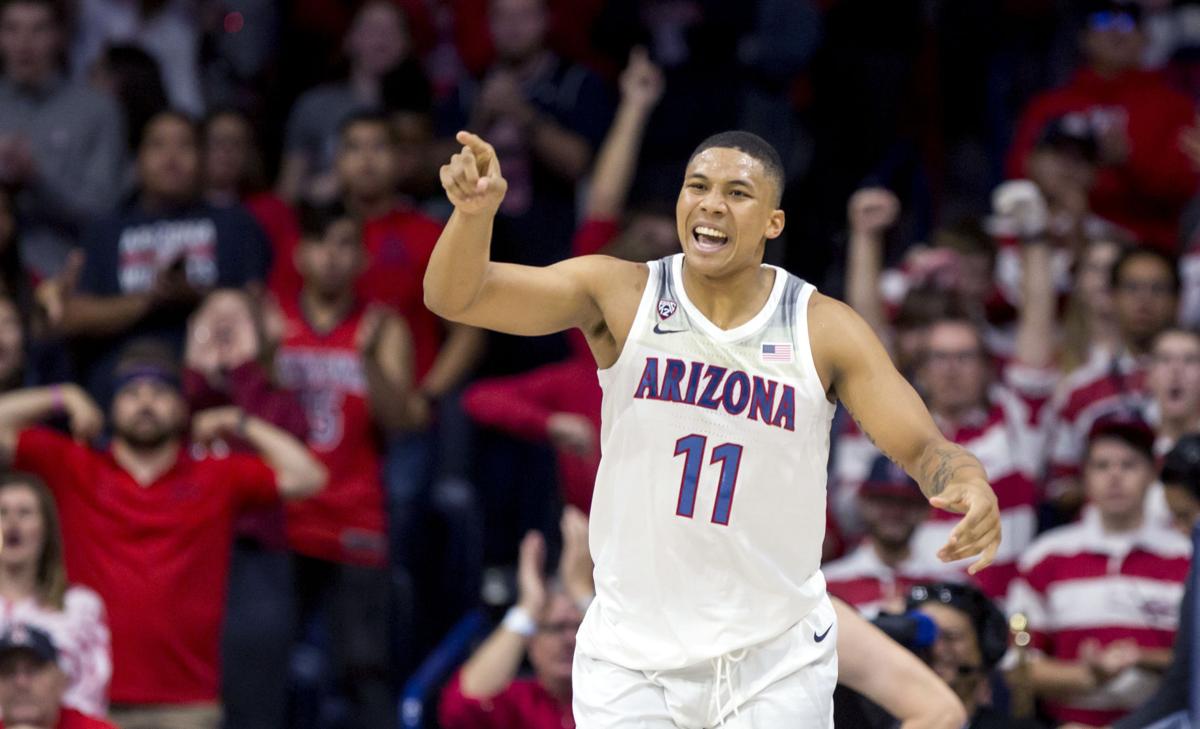 The Star's Bruce Pascoe previews all of the game day essentials, from projected starting lineups to storylines and series history, ahead of the Arizona Wildcats' Saturday night game against No. 6 Gonzaga. 
---
Game info
Who: No. 6 Gonzaga (10-1) at No. 15 Arizona (10-1)
---
Probable starters: Arizona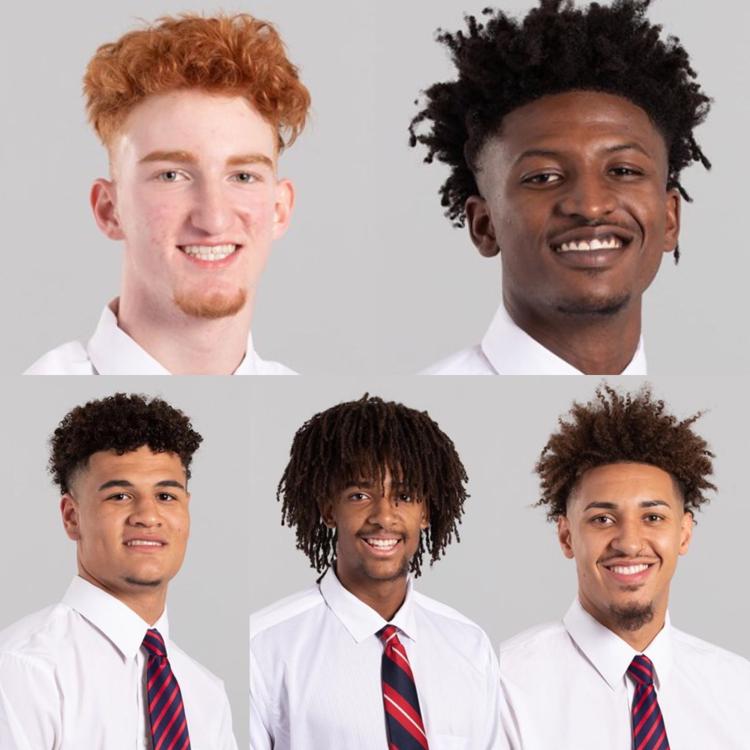 G Nico Mannion (6-3 freshman)
G Dylan Smith (6-5 senior)
F Josh Green (6-6 freshman)
F Zeke Nnaji (6-11 freshman)
C Chase Jeter (6-10 senior)
---
Probable starters: Gonzaga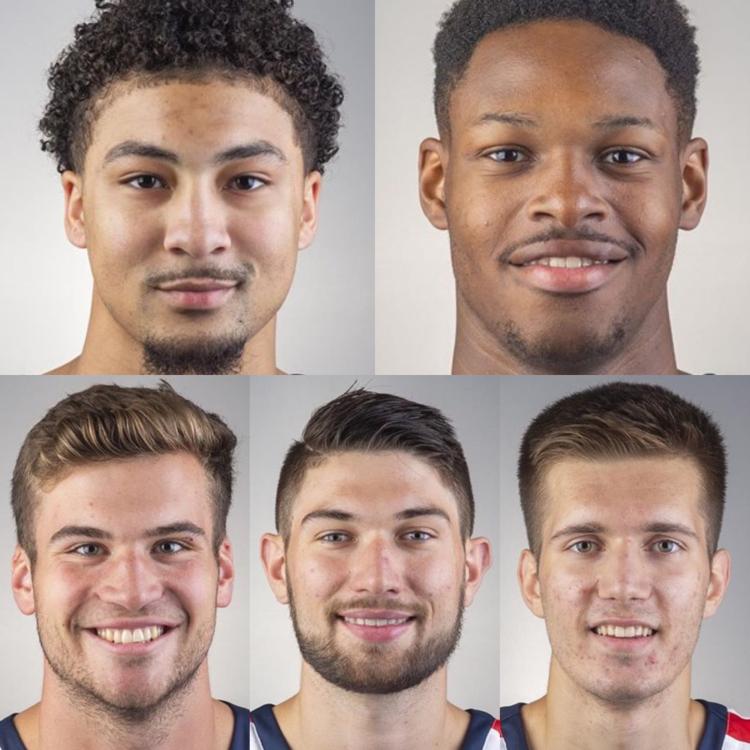 G Ryan Woolridge (6-3 senior)
G Joel Ayayi (6-5 sophomore)
F Corey Kispert (6-7 junior)
F Killian Tillie (6-10 senior)
C Filip Petrusev (6-11 sophomore)
---
How they match up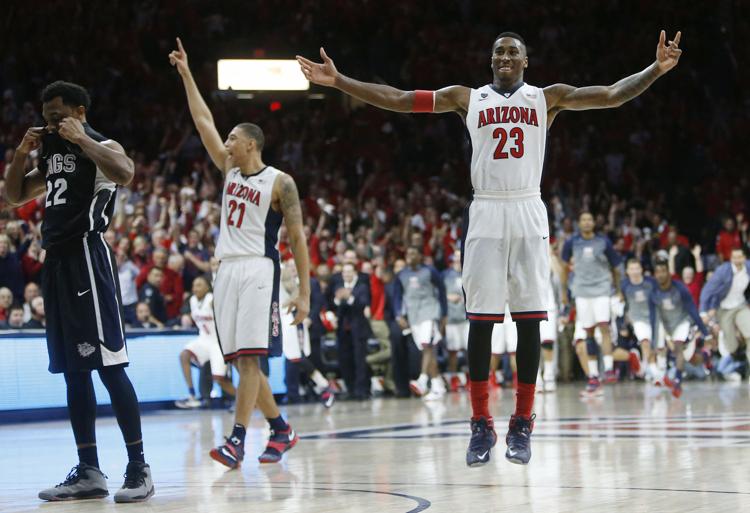 The series: Arizona has won six of nine previous games with Gonzaga, but the games have usually been held on neutral courts. The Zags have won the past two, at Los Angeles in 2016-17 and last season in the Maui Invitational, when Gonzaga stormed back from Arizona's 45-37 halftime lead to win 91-73. The last time the teams met in Tucson, in 2014-15, the Wildcats hung on for a 66-63 win in overtime after Byron Wesley missed three free throws with 3.3 seconds left.
Game contract: The Wildcats and Bulldogs have started another two-game contract, with the return game scheduled for Dec. 5, 2020, in Spokane. No cash was exchanged.
Gonzaga overview: Despite having lost four starters from its 33-4 Elite Eight power last season – and keeping forward Killian Tillie possibly only because of injuries – the Zags have reloaded quickly.
Coach Mark Few filled big holes with grad transfers Admon Gilder (Texas A&M) and Ryan Woolridge (North Texas) while sophomore Filip Petrusev has made a big jump inside and former UA recruiting target Drew Timme is part of a formidable frontcourt rotation.
Tillie missed the first five games of the season after undergoing knee surgery in early October but appears to be approaching his old self, with 15 points, five rebounds, six assists and four steals in the Zags' 83-76 win at Washington on Dec. 8.
All of the Zags' six leading scorers also average four rebounds a game, led by Petrusev (8.5 rebounds per game), Tillie (5.0) and Timme (5.5). Petrusev is the Zags' leading scorer (15.8) after averaging just 11.4 minutes last season behind NBA first-round picks Rui Hachimura and Brandon Clarke.
The Zags have nation's sixth-most efficient offense even though a relative lack of depth in the backcourt forces them to rely heavily on their starters. They average 38.3% from 3-point range and 55.7% from two-point range and don't turn the ball over often, just 15.7% of the time (the 16th best rate in Division I).
Gilder started nine games at shooting guard before sophomore Joel Ayayi moved into the lineup. Ayayi takes most of his shots from beyond the arc and hits them at a 39.1% rate, and also has a 3-1 assist-turnover ratio. Woolridge is the team's primary point guard and assist leader, making 10 of 17 3s when he does shoot from long range. Forward Corey Kispert has made a team-high 27 3s on 65 attempts (41.5%) while Tillie stretches defenses with 40.7% 3-point shooting.
---
He said it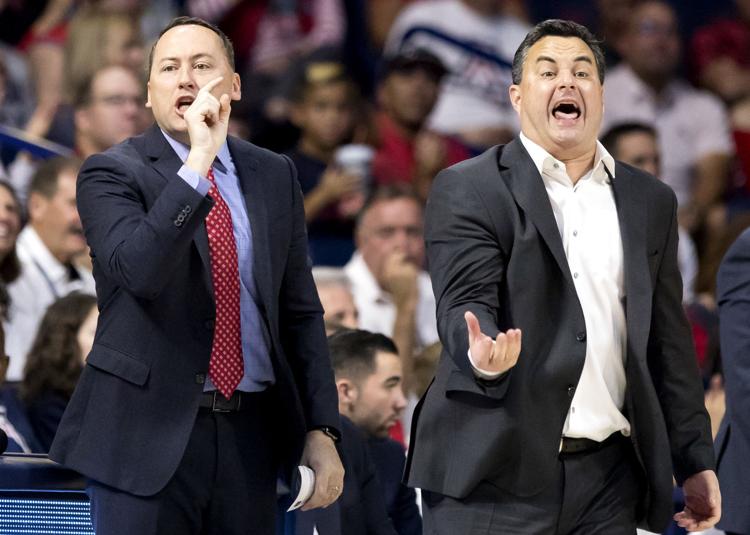 "They're very strong in the frontcourt with Petrusev, Killie and Timme. That's the strength of their team, and they really play through those guys. And Corey Kispert, he kind of gives them that perimeter weapon they've always had. You have to really guard him, always be there on the catch.
"They compete every possession on the glass. You have to rebound against them really well. Petrusev practiced against first round picks every day last year so anybody he sees this year he's not going to be afraid of. (He's strong with his) right, left shoulder, really skilled, goes hard to the glass. It's one of those things where you can do good job on him for 20 seconds and he gets the offensive rebound, putback, and-one, and it changes the whole flow of the game. So you can't ever relax. He's always working.
"Timme is a very good rebounder, hard driver who puts pressure on the defense with his ability to put the ball on the floor. He can play back to the basket in the low post, but as a face-up guy he's looking to drive you, and as a guy with his size and strength, you don't always see that.
"Ayayi is very talented, can score in multiple ways: 3-point shooting, shot-making, driving the ball coast-to-coast, attacking the rim. So they have those three (perimeter) starters and then Admon Gilder, who's like a sixth starter for them off the bench.
"(UA's keys are) offensive rebounding, transition defense and continuing to build on the game we had against Omaha in sharing the basketball. In order to score against Gonzaga, you're going to have to find the open man. You can't think you're going to score off of no passes or one pass or one side. You have to get second and third side offensive possessions."
— UA associate head coach Jack Murphy, who scouted the Zags
---
Key player (Gonzaga): 
Filip Petrusev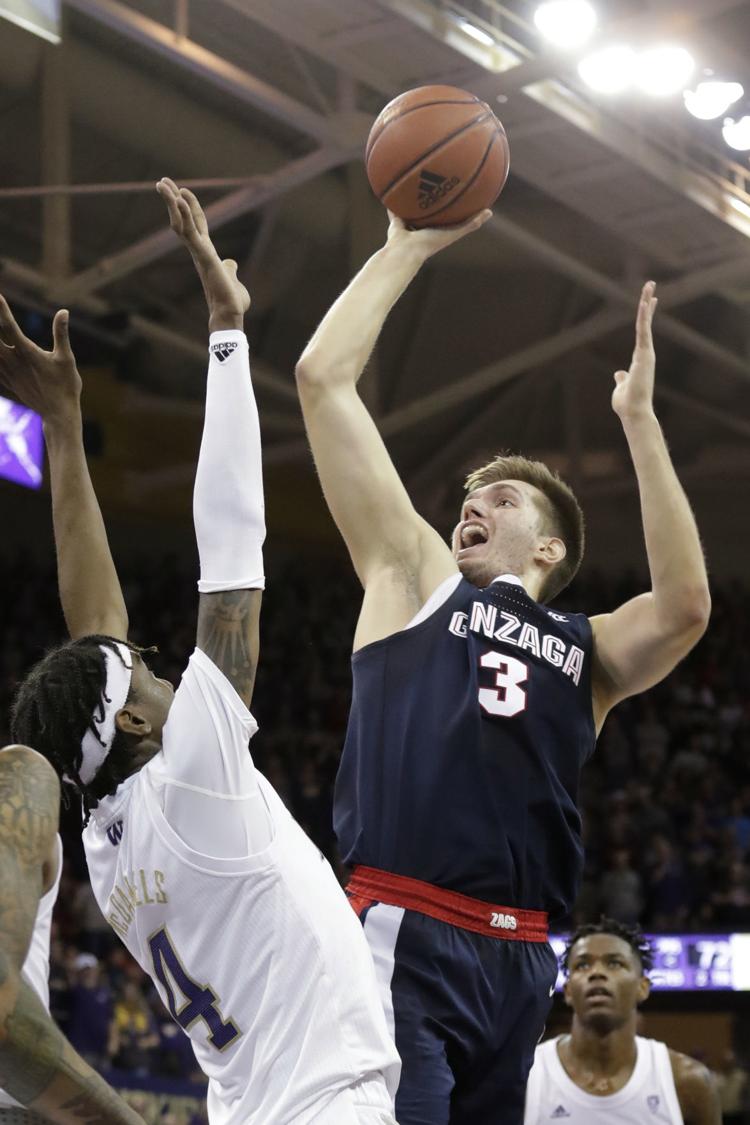 Look closely and you can easily see why the Serbian big man is making a dramatic emergence as a sophomore: He was played behind two first-round draft picks last season, then developed well for his home country in the FIBA U19 World Cup last summer, when he averaged 19.3 points and 10.3 rebounds.
---
Key player (Arizona): Dylan Smith
Smith has sandwiched three 4-for-6 3-point shooting games (Pepperdine, Wake Forest and Omaha) with off nights, so he's not exactly due this time. But the Zags are actually below average in defending 3-point shots, allowing opponents to hit 34.3 percent (with Michigan making 12 of 23), so the opportunity may be there for Smith and all of UA's long-range shooters.
---
A dying breed?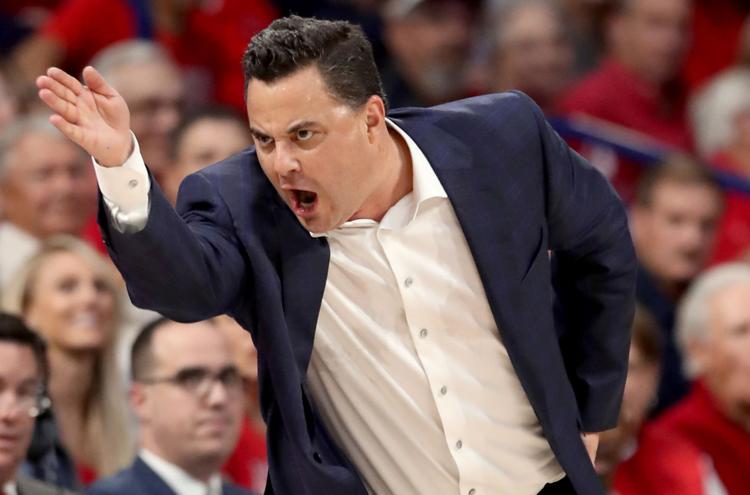 Big nonconference home games like the Wildcats are hosting Saturday with Gonzaga could become even rarer with the Pac-12's move to a 20-game schedule next season.
While the Wildcats will still play the already scheduled return game to Gonzaga next December, they'll also have to face Colorado at home and Stanford on the road next December, then play 18 more Pac-12 games afterward.
There isn't as much room for the Wildcats to breathe on the nonconference calendar anymore.
"I think all of us are mostly reshuffling, (figuring out) how we will approach our nonconference," UA coach Sean Miller said. "We're hard at work to try to figure out what's best for us, and I don't think we have the answer to that right now. But we always had the fans' perspective as well and, I mean, trust me, we always want to have a marquee game at home."
Georgetown transfer reportedly to visit
With Arizona having only added guard Dalen Terry during the fall signing period, it's no surprise that the Wildcats' recruiting is again picking up at the semester break.
According to 247 Sports, Georgetown transfer James Akinjo will visit Arizona this weekend, presumably while taking in the Wildcats' game with Gonzaga on Saturday.
Initially a UConn commit out of Southern California, Akinjo considered the Wildcats in the spring of 2018 but ultimately chose Georgetown over Tennessee and Arizona.
Akinjo left the Hoyas earlier this month, when two other players also left in the wake of student conduct concerns, but Georgetown clarified with the Washington Post that Akinjo wasn't involved.
Additionally, the UA is reportedly in the running for another Ivy League transfer: Departing Columbia big man Patrick Tape told CBS's Jon Rothstein he's considering Arizona, USC and Virginia Tech.
Tape, a 6-10 forward from Charlotte, averaged 11.3 points and 5.1 rebounds last season while being named a honorable mention all-Ivy selection. Tape left Columbia's team in the fall with the intent to play as a grad transfer in 2020-21, as Stone Gettings left Cornell for Arizona a year earlier, in part because his financial contribution at the Ivy League school was set to rise substantially.
Vive la Gonzaga
Even after sending off Japanese basketball hero Hachimura to the NBA last spring, the Zags have their usual international influence this season.
Three of Gonzaga's current starters are from Europe: Petrusev is from Serbia, while Tillie and Ayayi were virtually waving a French flag over Hec Edmundson Pavilion last Sunday.
In the Huskies' 83-76 win at Washington, Tillie had 15 points, six assists and four steals while Ayayi had 12 points, four assists and a 3-point dagger for the game's final score.
When NCAA.com asked Tillie after the Washington game about the French connection that dates to Ronny Turiaf's days with the Bulldogs out of Martinique and France, Tillie gushed.
"It's great," Tillie said. "The coaches do a great job recruiting in France, and now Gonzaga is famous in France because of Ronny, and because of us. So it's a great time to be French and be at Gonzaga."
---
Numbers game
5.5
Percent of Arizona possessions that result in a steal by the opponent, the second-lowest percentage in Division I.
7
Straight wins over Pac-12 teams by Gonzaga, including Oregon and Washington this season.
10
Straight true road games Gonzaga has won, the longest streak in the nation.
Contact sports reporter Bruce Pascoe at 573-4146 or bpascoe@tucson.com. On Twitter @brucepascoe